WELCOME TO ROCK STAR GARY REFLECTIONS!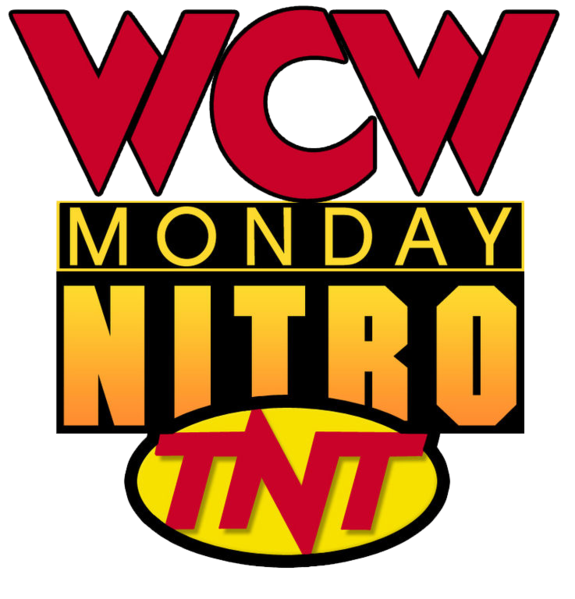 WCW Monday Nitro 4-14-97
Live from Philadelphia, PA
Airdate: April 14, 1997
Attendance: unknown
Hosted by Tony Schiavone, Larry Zbyszko, "Iron" Mike Tenay, & Bobby "The Brain" Heenan
Can Nitro top ECW's PPV from last night? What's next on the docket for Slamboree? Read on!
As the show begins, we revisit the nWo and DDP/Savage segments from last week.
Opening montage.
While Schiavone and Zbyszko welcome us to the show, the nWo overtakes the broadcast table. Nash then gets on the microphone stating that Philly is "nWo country." Before Luger can face Hogan for the WCW title, Nash uses the nWo trump card and wants a piece of him first. Unusually, they didn't stay for play-by-play.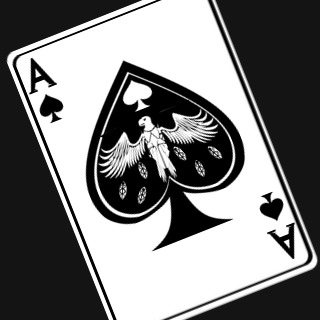 Match 1: The "Crippler" Chris Benoit (w/o Woman) versus Barbarian (w/ Jimmy Hart)
Highlights:
As Benoit escaped a powerbomb, he hooked a sunset flip, but Barbarian was in the ropes.
Barbarian then tried to counter a German suplex, so Benoit switched to a Northern Lights suplex for 2.
When Benoit came off the ropes, Hart tripped him. How dastardly!
Benoit then exited the ring and ripped Hart's jacket off before Hart scampered away.
After Benoit nailed Hart, he ate a Mafia kick from Barbarian on the floor.
Barbarian then attempted to toss Benoit through the ropes, but Benoit bounced off them instead. D'oh!
Back in the ring, Benoit delivered a German release suplex, mounted the top turnbuckle, but got crotched.
Barbarian then joined and gave Benoit an overhead belly-to-belly suplex across the ring.
Next, he mounted the top turnbuckle but missed a diving head butt.
Benoit then mounted the top turnbuckle and hit the diving head butt.
1-2-3.
Benoit won.
Rating: ***
Summary: Short, good, stiff match where both wrestlers looked sharp.
After the match, the Dungeon of Doom hits the ring, and both Sullivan and Jacqueline knee Benoit in the midsection while he's tied to the Tree of Woe. Suddenly, Mongo and Jarrett run in to chase off the DoD.
In the ring, "Mean" Gene Okerlund interviews Benoit who refers to Sullivan as a "plague" and states that Sullivan's career is running out of sunset.
Match 2 for the WCW US title: Dean Malenko (champion) versus Hector Guerrero
Highlights:
Malenko gave Hector a cross corner whip followed by a corner clothesline.
After another cross corner whip, Malenko avoided eating boot but ate a dropkick instead.
Malenko then attempted an abdominal stretch, but Hector used momentum to send him outside the ring.
Next, Hector hit a Vader bomb on the floor.
He then hooked a sunset flip, but Malenko tried to block it.
Using his legs, Hector successfully flipped Malenko, but Malenko escaped.
Malenko then hit a butterfly bomb and hooked the Texas Cloverleaf.
Hector submitted.
Rating: **
Summary: Showcase match for Malenko.
After the match, Eddie Guerrero comes to the ring to defend his brother.
Green Bay Packers defensive end Reggie White was shown sitting in the front row. According to Schiavone, White signed a contract with WCW to face Mongo at Slamboree. It's Green Bay versus Chicago. Leinenkugel versus Old Style. Who ya' got?
Match 3: Juventud Guerrera versus Rey Mysterio, Jr.
Highlights:
After a spin kick by Guerrera, the Philadelphia faithful chanted "E-C-Dub." Interestingly, most of the wrestlers who have competed thus far spent time in ECW.
Mysterio then hooked a crucifix backbreaker, but Guerrera escaped.
Next, Mysterio gave Guerrera a flying headscissors that sent both wrestlers over the top rope to the floor.
Guerrera then reversed an Irish whip sending Mysterio back-first into the steel railing.
With both wrestlers on the apron, Guerrera hooked a sunset flip powerbombing Mysterio on the floor. OUCH!
Guerrera then hit a springboard knee drop, attempted a springboard cross body block, but ate a dropkick.
Signaling the finish, Mysterio hit the West Coast Pop.
1-2-3.
Mysterio won.
Rating: **
Summary: Too short to be nothing but a showcase match for Mysterio.
Castrol sponsors the replay.
At the entrance, Okerlund interviews and ogles Luna Vachon who claims to be the #1 contender to the WCW Women's title. She then mistakenly refers to Madusa as the champion since we all know that Akira Hokuto is the women's champion. To wrap it up, Okerlund propositions her. Nice professionalism, Gene!
Match 4 for the WCW World TV title: Ultimo Dragon (champion w/ Sonny Onoo) versus Lane Carlson
Highlights:
Schiavone must not have ordered ECW Barely Legal last night because he still called the TV champion "Ultimate Dragon."
Check out Lenny Lane using his real last name.
After a series of kicks, Dragon hit a dropkick for 2.
Carlson came back with a Rocker Dropper for 2.
Upon giving Dragon a cross corner whip, Carlson delivered a bulldog for another 2.
He then dropkicked and clotheslined Dragon over the top rope to the floor.
Next, he mounted the top turnbuckle and hit a senton to Dragon on the floor.
Dragon then dropped Carlson from the apron to make him eat the apron. Pass the Tabasco, please!
Following that, Dragon hit a plancha and distracted referee Mickey Jay.
Onoo then took the opportunity to put the shoes to Carlson. SNEAKY!
Upon placing Carlson atop the top turnbuckle, Dragon delivered a huracanrana.
He then hooked a tiger suplex and pinned Carlson.
Dragon retained.
Rating: **
Summary: Showcase match for Dragon.
On WCW Saturday Night, Jeff Jarrett wrestles Scotty Riggs while "Hacksaw" Jim Duggan faces "Das Wunderkind" Alex Wright. Certainly beats all those squash sandwiches the past few weeks.
Match 5 for the WCW Cruiserweight title: Syxx (champion) versus Prince Iaukea
Highlights:
After a leap frog, Iaukea gave Syxx a flying headscissors.
Following a dropkick, Syxx sought refuge outside the ring.
Iaukea then missed a clothesline, but Syxx delivered a leg lariat.
Upon giving Iaukea a leg drop and an elbow drop, Syxx got 2.
Iaukea then leaped to the top turnbuckle, attempted a cross body block, but came up empty.
After a series of kicks by Syxx caused Iaukea to slump in the corner, Syxx hit the Bronco Buster.
He then gave Iaukea a vertical suplex, mounted the top turnbuckle, but missed a somersault senton.
As Iaukea backdropped him, Syxx backdropped Iaukea to the apron.
Iaukea then hit a springboard lariat for 2.
Next, Iaukea mounted the top turnbuckle but got crotched.
Upon sending Syxx down to the mat, Iaukea botched a sunset flip but still got 2.
When Syxx hooked the Buzzkiller, Iaukea submitted.
Syxx retained.
Rating: 1/2*
Summary: Showcase match for the now-healthy Cruiserweight champion.
After the match, Syxx maintains the hold in order to stretch the rookie further but releases it before getting disqualified.
In the ring, Okerlund interviews "Nature Boy" Ric Flair, "Rowdy" Roddy Piper, and Kevin Greene. As the Philadelphia faithful chant "Rod-dy," Piper compares the nWo to gorillas. Next, he performs a quick parody of Right Said Fred with respect to Bischoff. When Piper mentions that the rest of the nWo is "jumping out of the closet," Schiavone can be overheard saying "Oh, my."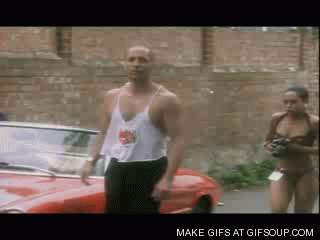 As a former Hulkamaniac, Greene informs Hogan that he "stabbed (him) in the back." Afterward, he compares the nWo to NFL rookies due to their lack of productivity. When Flair speaks, he relives wrestling history by mentioning Verne Gagne, Dick the Bruiser, and Angelo Poffo.
HOUR#2!
Match 6 (Philadelphia street fight): Public Enemy versus High Voltage
Highlights:
As Public Enemy came to the ring, they wore Philadelphia Flyers jerseys.
When the teams began to brawl, the Philadelphia faithful chanted "E-C-Dub."
Grunge then piledrove Rage on a trash can while the Philadelphia faithful chanted "Let's go Flyers."
After Rocco placed a toilet seat on Kaos' head, he repeatedly nailed him with a trash can lid.
Grunge then rang Kaos' bell with trash can lids as Rocco WALLOPED Rage with the can itself.
Back in the ring, Kaos delivered a gutwrench suplex to Rocco.
When Kaos placed Rocco on his shoulders, Rage leaped but ate a shot with a trash can lid.
Rocco then piledrove Kaos on a trash can while Grunge set up the table.
As the Philadelphia faithful chanted "ta-ble," Public Enemy stacked the tables at ringside.
They then made Rage taste the steel railing. It must have tasted like the Kentucky Hot Brown at the Village Whiskey.
Upon placing Rage atop the stacked tables, Public Enemy hit the Drive-By crashing Rocco through Rage and the tables.
1-2-3.
Public Enemy won.
Rating: *1/2
Summary: Hot crowd and a table spot get the love here. I'll also add that High Voltage must have truly enjoyed being JTTS in the WCW tag division.
Match 7: Giant versus Big Al
Highlights:
For those unaware, Big Al was portrayed by Al Poling a.k.a. 911.
Giant came to the ring without music this time.
After Big Al slapped him, Giant delivered a big boot.
He then slammed Big Al and hit an elbow drop.
Next, he gave Big Al the chokeslam.
1-2-3.
Giant won.
Rating: DUD
Summary: Showcase match for Giant.
Match 8: Diamond Dallas Page (w/ Kimberly) versus Konnan
Highlights:
DDP reversed a cross corner whip and delivered a belly-to-back suplex.
When Konnan attempted a clothesline, DDP side-stepped it and hit the Diamond Cutter.
1-2-3.
DDP won.
Rating: DUD
Summary: Showcase match for DDP as Konnan has apparently joined the J-O-B Squad.
After the match, Savage with Elizabeth instructs DDP for his wife to "quit calling (him)."Damn, that's COLD. DDP then rushes through the Philadelphia faithful to get to Savage.
Ray Rhodes, head coach of the Philadelphia Eagles, was shown in attendance. In 1996, the Eagles finished 10-6 and achieved a wild-card berth.
Lee Marshall then delivers the 1-800-COLLECT road report from "Saginaw, MI." When Lee gets to the Hoyt Library, he'd better not be seeking knuckleballs.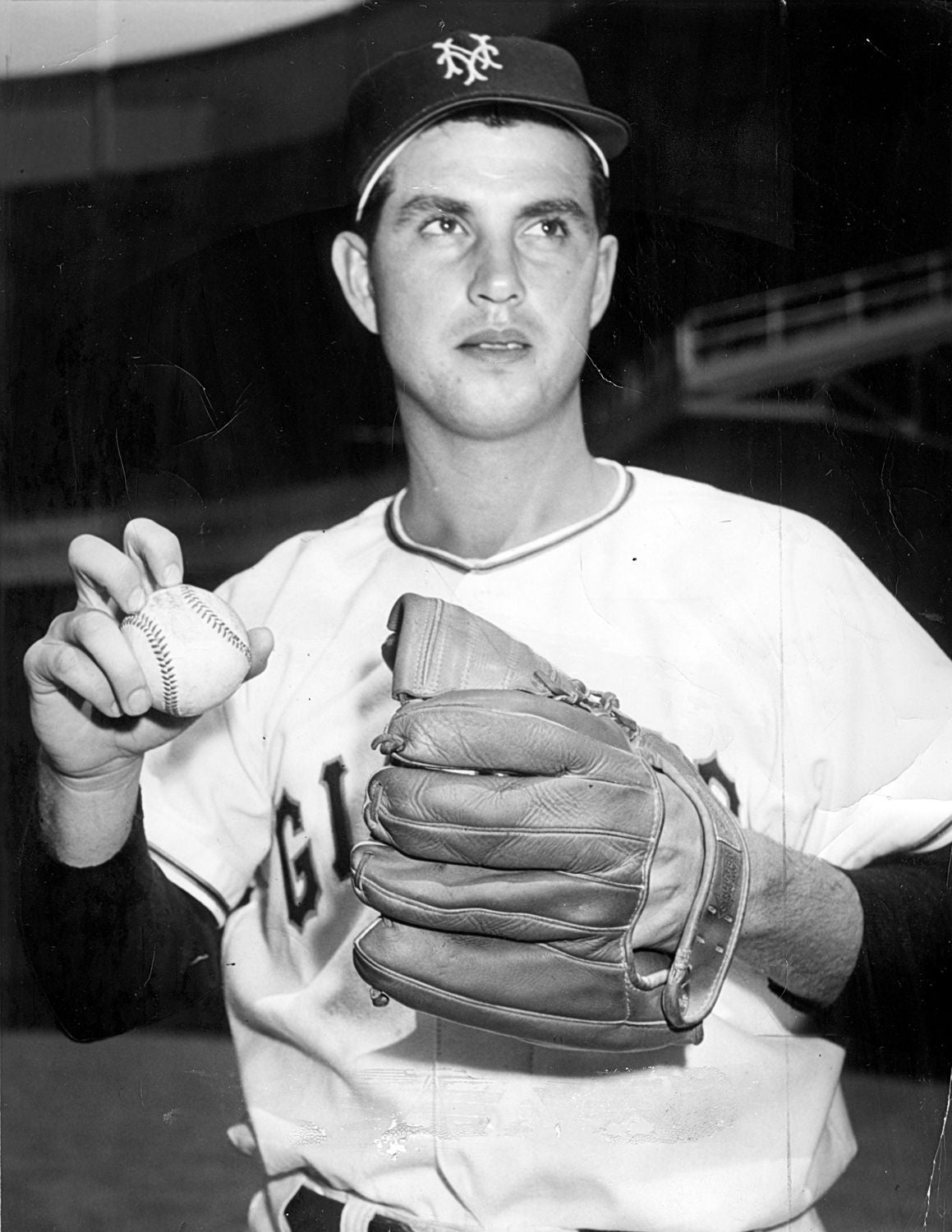 Match 9: Jeff Jarrett & Steve "Mongo" McMichael (w/ Debra) versus Harlem Heat (w/ Sister Sherri)
Highlights:
After a leap frog, Jarrett delivered a dropkick to Booker T.
Booker T then leap-frogged Jarrett but ate another dropkick.
When Mongo and Stevie Ray tagged in, Mongo clotheslined and slammed him.
Booker T came in and received a powerslam.
After a commercial break, Harlem Heat gave Jarrett a double back elbow.
Stevie Ray then clotheslined Jarrett for 2.
As Booker T tagged in, he nailed Jarrett with a forearm for another 2.
He then delivered a scissors kick and tagged in Stevie Ray.
When Harlem Heat delivered a double suplex, Stevie Ray almost got 3.
Jarrett then hooked a sunset flip, but Stevie Ray tagged in Booker T.
After a Harlem sidekick, Booker T only got 2 thanks to a save by Mongo.
Jarrett then hooked another sunset flip but only got a 1-count.
As Booker T missed an enziguri, Jarrett signaled for the figure-four leg lock.
All four wrestlers were in the ring.
When Mongo clotheslined Booker T outside the ring, Stevie Ray gave Mongo a cross corner whip but ate boot on his follow-through.
Debra then handed the Haliburton to Mongo, but Sherri entered the ring and stole it from him.
As Sherri grabbed Debra, referee Mark Curtis called for the bell.
Jarrett and Mongo won by DQ.
Rating: *
Summary: Lackluster tag match with a botched finish.
Afterward, Sherri tries to nail Debra with the Haliburton but hits the top turnbuckle instead. Regardless, the rebound of the turnbuckle shot causes Sherri to hit Debra with it.
Okerlund then interviews Jarrett and Mongo. For Slamboree, Mongo agrees to face Reggie White. While the Philadelphia faithful chants "Reg-gie," Mongo calls them "losers" and subtly White a sell-out. Speaking of White, he hops the steel railing, enters the ring, and gets in Mongo's face until WCW Security separates them. When Mongo spits in his face, White takes him down to the mat. This angle was infinitely better than the preceding match.
Match 10: The "Total Package" Lex Luger versus Kevin Nash (w/ the nWo)
Highlights:
As the bell rang, a sign reading "Work Lex work" was shown. HA!
Nash gave Luger a cross corner whip but came up empty on his follow-through.
When Bagwell got up on the apron, Luger nailed him.
Syxx then got up on the opposite apron, but Luger missed him.
That enabled Nash to give Luger the big boot.
After a sidewalk slam, Nash got 2.
He then gave Luger Snake Eyes followed by a short-arm clothesline.
With Luger draped across the second rope, Nash delivered a running guillotine.
He then delivered an elbow drop for 2.
After Nash missed a clothesline, Luger hit a flying forearm.
Suddenly, the nWo entered the ring to attack Luger.
Referee Randy Anderson called for the bell disqualifying Nash.
Rating: DUD
Summary: Typical nWo finish to the main event.
Afterward, DDP comes to the ring to save Luger, but the numbers catch up to him. Giant saunters to the ring, but Nash wields a lead pipe. Abruptly, Sting comes through the entrance wielding three baseball bats. When Nash takes a swing at Sting, he misses. Sting then takes him down with the bat as the rest of the babyfaces clear the ring.
Conclusion: The slow burn to Slamboree begins to smolder as the Mongo/White match has been added along with the six-man WCW versus nWo match. Next week, the result should materialize regarding Sting and his bat-men. Once again, the wrestling, though plentiful, took a back seat to the interviews and angles. What's on RAW is WAR?
TV Rating: 3.45
Stay tuned for WWF RAW Is WAR 4-14-97!
Comments? Suggestions? Send them to me at rsg@rockstargary.com and follow me on Twitter (@rockstargary202).
Custom Search