WELCOME TO ROCK STAR GARY REFLECTIONS!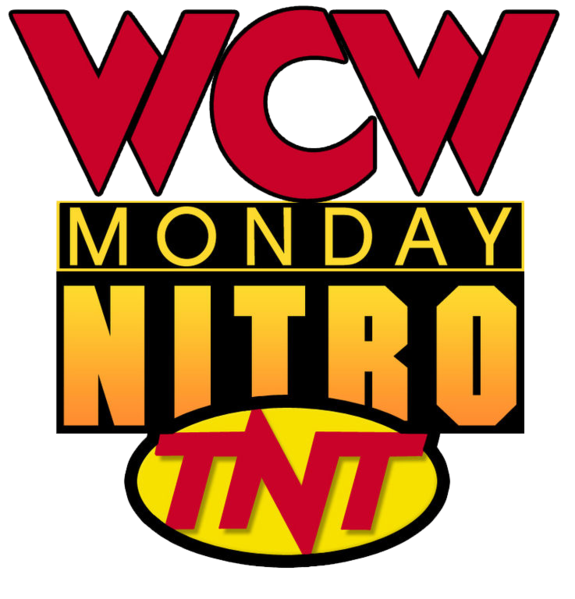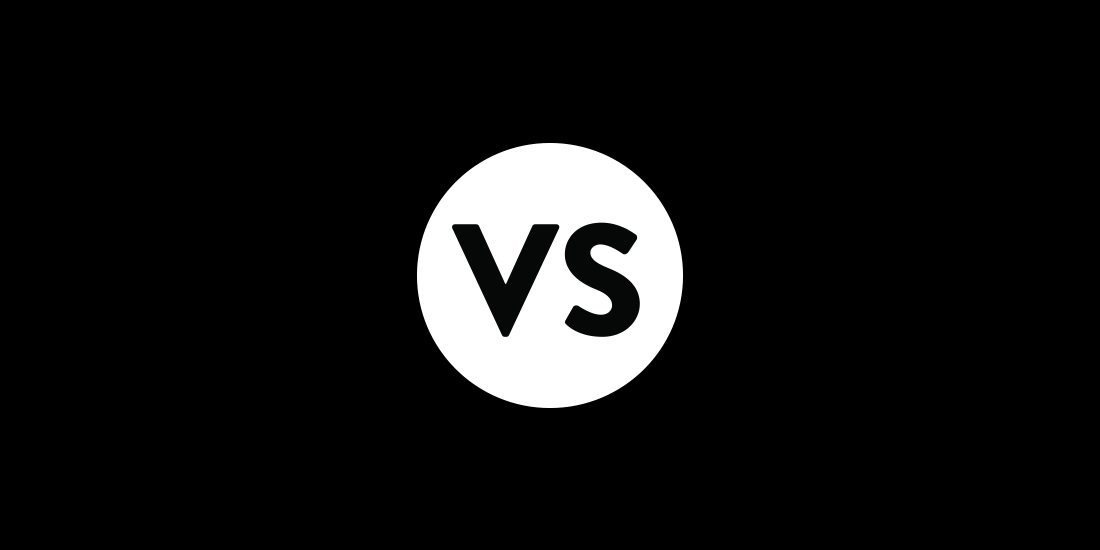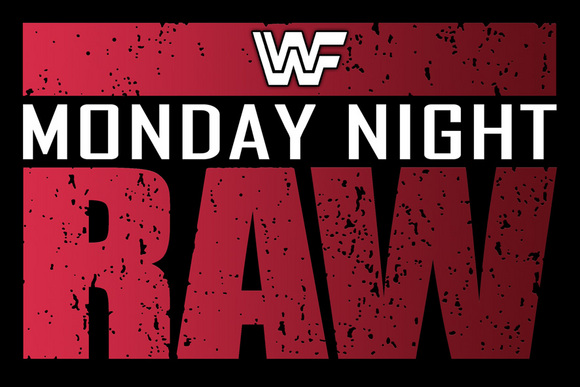 WCW Monday Nitro
Live from Dayton, OH
Airdate: October 30, 1995
Attendance: 3,500 (2,500 paid)
Hosted by Eric Bischoff, Bobby "The Brain" Heenan, and Steve "Mongo" McMichael
Opening montage.
Apparently "Macho Man" Randy Savage is injured so Eddie Guerrero replaces him in the opening contest. No arguments here. Truth be told, Savage is working with a triceps tear so a night off for him at this point isn't such a bad idea.
Match 1: Sergeant Craig "Pit Bull" Pittman versus Eddie Guerrero
Highlights:
Pittman tried to intimidate Guerrero by tossing him around, but Guerrero got the last laugh with a toss of his own.
European uppercut sent Pittman into the middle of next week.
Flying back elbow by Guerrero.
Clothesline by Pittman.
Avalanche missed by Guerrero.
Sweet overhead belly-to-belly suplex by Pittman.
Enziguri to the back by Guerrero.
Springboard cross body by Guerrero.
Overhead belly-to-belly suplex #2 by Pittman. No complaints here.
Gutwrench powerbomb by Pittman.
Victory roll by Guerrero got the pin.
Rating: **
Summary: Pittman's power versus Guerrero's swiftness made this a pretty good TV match.
Back on September 11 Shark got involved in a match between Savage and Scott Norton. Afterwards Norton took exception to it. Last week they had a pull-apart brawl in the locker room.
Match 2: Scott Norton versus the Shark
Highlights:
Belly-to-belly suplex by Shark. Impressive!
Elbow drop.
A pair of clotheslines by Norton wobbled the Shark, but he remained on his feet.
Norton mounted the top turnbuckle and hit a flying shoulder block.
With ease Norton slammed him! Pass the python powder!
Double clothesline.
In lieu of being at the broadcast table Heenan shared champagne and appetizers with Sonny Onoo.
Meanwhile inexplicably Shark was outside the ring.
Elbow from the apron to the floor by Norton.
Shark rammed Norton into the ring post.
Norton recovered and made Shark taste the steel railing. It must have tasted like the Canadian walleye at Jimmie's Ladder 11.
They continued to brawl outside the ring and got counted out.
Rating: *1/2
Summary: The flying shoulder block and body slam by Norton were the only highlights of this big man match.
After the match each man gets rammed into the second W of the WCW steel sign by the entrance. OUCH!
In the meantime Onoo passes Heenan a big envelope. Heenan appears to be very happy.
In the ring Tony Schiavone (He works Mondays?) recaps the match between Anderson/Pillman and Sting/Flair. He then interviews the Horsemen. Arn promises there will be a fourth Horseman soon as Flair challenges Sting next week.
On WCW Saturday Night, Chris Benoit will face (and injure) Alex Wright (aired 11/4, taped 10/11). Also, Flair and Arn will face the Renegade and Cobra. Newly-crowned World tag team champions Harlem Heat will defend against the Blue Bloods.
Match 3: Disco Inferno versus Sabu
Highlights:
Sabu had a fan in the back of the ringside seats that held up a sign: "Sabu—WCW's Evel Knievel." I bet the two could have a contest to see who has the most scars.
Disco had "Monday Night Fever" on the back of his pants.
Springboard back elbow by Sabu.
Springboard dropkick.
Disco tossed Sabu across the ring by the hair.
He then nailed Sabu with a clothesline.
After a quick shimmy Disco missed an avalanche.
Springboard leg drop by Sabu.
1-2-3.
Rating: **
Summary: Standard WCW Saturday Night fare here. Notwithstanding this would be Sabu's swan song in WCW. I've read conflicting reports about his departure. One theory was his per-appearance deal not being worth as much as his reappearance in ECW while the other theory being the Turner brass' taking exception to the Sheik's fireball at Halloween Havoc. Either way Sabu was an ECW fixture who carved a good niche for himself there.
After the match Sabu tossed Disco outside the ring then hit a plancha. Next he brings a table to ringside and tosses it at Disco. After setting the table up, he places Disco atop it then hits an awkward springboard back/leg drop. Luckily for Disco he moves; however, the table doesn't break which probably hurts Sabu. OUCH! Out of frustration Sabu tosses the table and the ring steps down the aisle.
Match 4: The American Males versus "The Total Package" Lex Luger and Meng (w/ Jimmy Hart)
Highlights:
Yes, you read that right. Hart and Luger joined the Dungeon of Doom last night at Halloween Havoc.
I don't like the chances for the former World tag team champions here.
Dropkick by Riggs.
Hart Attack by Luger and Meng. Cool!
The Taskmaster joined Hart outside the ring.
Luger dropped Riggs on the top rope.
Clothesline by Meng.
Backbreaker.
Double axe handle from the second turnbuckle by Luger.
Sunset flip by Riggs.
Meng missed a somersault senton.
Hot tag Bagwell.
A pair of clotheslines by Bagwell to Luger.
Bagwell attempted a cross body block. Luger caught him, but Riggs dropkicked Bagwell atop Luger.
Hart got up on the apron to distract referee Nick Patrick.
Savate kick by Meng sent Riggs outside the ring. Another put Bagwell down on the canvas.
Torture Rack by Luger ended it.
Rating: **
Summary: Elongated squash to put over the new heels. The former tag champs get shunted down the tag team rankings after losing the belts last Saturday.
Mongo does some trick-or-treating for Pepe. While Eric gives him a Snickers (WCW sponsor) Heenan doesn't offer his champagne and was forced to eat some silly string as Mongo's trick.
Highlights from the PPV last night include the ending to the World title match. While I understand the purpose of ratings, showing the end of your PPV telecast on free TV costs money since some people might buy the replay. Free replay = no future buys. C'mon, WCW, that's economics 101.
Back in the ring Tony interviews members of the Dungeon of Doom. The Giant is wearing the World title belt while Hart and Luger cement their heel turns. The Giant states that he'll defend the title next week on Nitro.
Conclusion: Even though they did a decent job of describing the fallout from Halloween Havoc this was a very lackluster episode wrestling-wise. The promise of "interactive content" next week offered hope for the show's improvement in quality. I wonder how it performed against RAW.
TV Rating: 2.50
WWF Monday Night RAW
Taped from Brandon, Manitoba, Canada
Airdate: October 30, 1995 (taped 10/23)
Attendance: 2,000
Hosted by Vince McMahon and Jerry "The King" Lawler
Todd Pettengill performs his best (but not great) Dracula impression detailing the upcoming Intercontinental title match between Ramon and Owen as well as the broadcast TV debut of Goldust.
Opening montage.
With Vince dressed like a prisoner and Lawler dressed like a surgeon, they open this Halloween edition of RAW. Much to Vince's dismay Lawler makes an inferred steroid trial joke.
Match 1: Goldust versus Savio Vega
Highlights:
Clothesline by Goldust.
Vega missed a dropkick.
Goldust tossed Vega shoulder-first into the ring post.
The Goldust fan club was shown at ringside.
Goldust rammed Vega's arm into the ring post.
High cross body by Vega got 2.
Goldust missed an avalanche.
A trio of clotheslines by Vega.
Vega missed a spinning heel kick.
After pinning the left arm behind him Goldust rolled up Vega for the pin.
Rating: *
Summary: Nice bit of psychology to earn the victory; however, this match lacked excitement. More character refinement for Goldust may be needed.
Survivor Series Slam Jam with Dok Hendrix: the WWF title match between Diesel and Bret Hart will be no countout, no DQ, and no time limit!
Back in the locker room the 1-2-3 Kid tries to calm down Ramon.
Barry Horowitz and Hakushi settle their differences with Milton-Bradley's Karate Fighters. Horowitz wins!
Match 2: Marty Jannetty versus Joe Dorgan
Highlights:
Monkey flip by Jannetty.
Make that 2.
Fist drop.
Clothesline in the corner.
After mounting the top turnbuckle Jannetty hit a fist drop.
1-2-3.
Rating: ½*
Summary: On commentary it was mentioned that Jannetty will face "The British Bulldog" Davey Boy Smith next week; therefore, this was a tune-up match for Jannetty.
Next week Bret will team with Hakushi against Isaac Yankem and Lawler.
In the ring Vince interviews Smith with Jim Cornette while legal advisor Clarence Mason joins them. Cornette claims shenanigans with the winner of the IYH main event facing Bret at Survivor Series. In an effort to obtain justice while noting a technicality Mason demands a match between Smith and Hart. Next Cornette describes the wild card match.
As Smith cuts a promo on Jannetty the latter sprints to the ring and delivers a dropkick to Smith's back. Cornette whiffs on a racket shot then eats a right hand and a flying back elbow from Jannetty. Following that Jannetty intimidates Mason who mimics George Washington Duke from Rocky V.
Prior to the match highlights of the tag title match from IYH are shown. The less said about it the better.
Match 3: The Smoking Gunns versus Phil Otis Apollo and Joe Rashner
Highlights:
While the Gunns double-teamed Rashner the Kid appeared via split-screen and apologized for his conduct at the PPV.
Backbreaker by Bart to Rashner.
Elbow drop by Billy.
Double clothesline from Bart.
Sidewinder.
1-2-3.
Rating: ½*
Summary: SQUASH city for the tag champs.
Bret cuts a pre-taped promo on Diesel.
Promotional consideration paid for by WrestleMania: the arcade game.
Barry Didinsky shills faux title belts with accompanying 8x10 photos of the champions.
Paul Bearer promises the Undertaker's return while warning King Mabel.
Match 4 for the Intercontinental title: Razor Ramon (champion) versus "The Rocket" Owen Hart

Highlights:
Ramon clotheslined Owen over the top rope to the floor.
Monkey flip by Owen.
Clothesline by Ramon.
Fallaway slam.
Cornette got up on the apron and ate a right hand from Ramon.
Meanwhile Yokozuna and Mr. Fuji made their way to the ring.
Earlier Owen escaped a hammerlock by leaping over Ramon. On a second attempt Ramon caught him mid-move and slammed him on the arm.
As Ramon came off the ropes Owen side-stepped him sending Ramon over the top rope to the floor.
Baseball slide by Owen sent Ramon into the steel railing.
As both men re-enter the ring Owen mounted the top turnbuckle and delivered a missile dropkick.
Diving guillotine by Owen.
Spinning heel kick.
Swinging neckbreaker.
Top rope elbow drop.
After the commercial break and Tour de Force promo Owen had Razor in a sleeper.
Ramon delivered a belly-to-back suplex to escape.
After placing Owen on the top turnbuckle to deliver his trademark belly-to-back superplex Owen reversed the momentum, landed on Ramon, and got the pin!
WE HAVE A NEW CHAMPION! WOOHOO!
Dammit! Ramon kicked out at 2. Scratch that MAJOR announcement just now. I got ahead of myself.
Clothesline by Ramon.
As Ramon had Owen primed for the Razor's Edge Yokozuna entered the ring and pulled him to safety.
Ramon won by DQ. Boo!
Rating: ***
Summary: Pretty good match for a RAW main event. The finish sucked monkey balls, but the IC title had been bounced around enough lately.
It should be noted that during the match (thank goodness it's taped, right?) the WWF Tour de Force segment is shown. On Friday (11/3) Shawn Michaels returns to Cincinnati, OH. On Saturday catch the WWF in Bowling Green, KY. The WWF invades Indianapolis on Sunday where I believe the Clique will hold up the show. Next Monday there's a house show in South Bend so that you can miss RAW. How stupid!
After the match Yokozuna delivers a clothesline to Ramon followed by a leg drop. Just as Yokozuna and Owen double-team Ramon, the 1-2-3 Kid arrives. After pushing Owen away he lays into Yokozuna until eating a head butt. Yokozuna then delivers a leg drop to the Kid. I don't believe there was any Worcestershire nearby.
All of a sudden Ahmed Johnson enters the ring. Yokozuna turns around and gets slammed! Holy earthquakes, Batman! The Bulldog charges in but thinks better than to attack the angry Ahmed.
Conclusion: Until the main event I would have written off this show as awful, but the main event showcased a really good mid-card match along with an exciting post-match angle to introduce the extremely strong newcomer. So how did this hot finish perform against Nitro?
TV Rating: 2.20
Who won? Heel turns against Hulkamania generate more viewers than a mid-card title match. In other words, WCW won this week for the first time in five weeks (including two ties). With the live interactive Nitro next week up against a hot tag match (Hart/Hakushi/Yankem/Lawler) along with a decent upper mid-card match between Bulldog and Jannetty things are looking up in the Monday Night War.
In other wrestling news during this week in wrestling history this occurred in Philly. Way to go, Steve!
Also, Brian Adams a.k.a. Crush was sentenced to five years' probation after being arrested in March for purchasing steroids and possession of a stun gun. RIP Brian.
See you for week 9 of the Monday Night War!
Comments? Suggestions? Send them to me at rsg@rockstargary.com and follow me on Twitter (@rockstargary202).
Custom Search