WELCOME TO ROCK STAR GARY REFLECTIONS!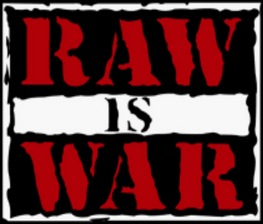 WWF RAW is WAR 3-17-97

Live from Syracuse, NY

Airdate: March 17, 1997

Attendance: 4,737

Hosted by Vince McMahon, Jim Ross, Jerry "The King" Lawler, & the Honkytonk Man

**WARNING** This reflection is rated TV-MA due to foul language. Please put the kiddies to bed prior to reading. Thank you for your discretion.
Opening montage.
Match 1: The Road Warriors versus Savio Vega & Crush (w/ the Nation of Domination)
Highlights:
According to Vince, both Faarooq and Ahmed Johnson have been BARRED from ringside.
The match started on the floor as both teams brawled.
As Hawk gave Vega a standing dropkick on the floor, he booted Vega right in the mush.
Animal then gave Crush a cross corner whip but evaded a boot on his follow-through.
When Hawk made him HIT THE POLE, Vega rammed Hawk face-first into the English broadcast table.
Animal then gave Crush a flying shoulder block as all four wrestlers were in the ring.
While Hawk clotheslined Vega, Johnson cut a promo in split-screen.
Faarooq then cut a promo in split-screen as Vega gave Hawk a piledriver.
But Hawk NO-SOLD it!
Hawk then delivered dropkick #2 for 2.
As Animal tagged in, the Syracuse faithful chanted "L-O-D." I'm still not calling them that.
Crush tagged in as we see footage from Madison Square Garden taken last night. Ultimately, the NoD ran in to cause a disqualification. Foreshadowing, perhaps?
After a double clothesline, neither Hawk nor Crush went down to the mat.
Hawk then hit dropkick #3 to Crush.
Upon slamming Crush, Hawk delivered a fist drop.
During the commercial break, The WWF Slam of the Week featured Undertaker's chokeslam of Sid and subsequent tope con hilo from last week's episode.
Afterward, Vega gave Hawk a cross corner whip followed by a spinning heel kick.
Animal then distracted referee Mike Chioda so the NoD illegally switched.
When Vince tried to get another word from Faarooq backstage, the latter went AWOL.
Crush then gave Hawk a belly-to-belly suplex for 2.
As Johnson watched the Road Warriors' backs from a monitor backstage, Faarooq clobbered him with a nightstick.
Animal tagged in and gave Vega a powerslam.
After the NoD attempted a double belly-to-back suplex, Animal escaped and delivered a double clothesline.
He then gave Vega a cross corner whip followed by a corner clothesline.
When the Road Warriors attempted the Doomsday Device, Faarooq ran in and nailed Animal with the nightstick.
Chioda then called for the bell disqualifying the NoD.
Foreshadowing indeed.
Rating: *
Summary: Just an appetizer for the Chicago street fight at WrestleMania XIII on Sunday.
After the match, Faarooq continues his onslaught with the nightstick until Johnson clears the ring with a 2x4. He then gives a member of PG-13 a Pearl River Plunge as the Road Warriors deliver the Doomsday Device to D'Lo Brown. That caused a 360° sell by Brown. Woohoo!
Todd Pettengill then shills the 1997 Slammy Awards this Friday at 11pm ET on USA.
According to Vince, there are rumors that the steel cage match later tonight may not be for the WWF title. Another rumor that the "Heartbreak Kid" may appear tonight is also floating around.
Prior to the next match, we revisit IYH XIII when Chyna attacked Marlena. We then revisit RAW the following night when she did it again. Following that, on RAW two weeks ago, she entered the ring to stop Bret from attacking Helmsley. Finally, we see Worcester Centrum security remove her from her ringside seat on last week's show.
RAW is WAR is sponsored by Selsun Blue and Sega.
Match 2: Hunter Hearst Helmsley (w/ Chyna) versus Flash Funk (w/ the Funkettes)
Highlights:
Yes, folks, ring announcer Howard Finkel called Chyna by name.
After a dropkick, Funk clotheslined Helmsley over the top rope to the floor.
According to Ross, Funk will challenge Billy Gunn on the Free For All prior to WrestleMania XIII this Sunday.
Helmsley then evaded a baseball slide and clotheslined Funk on the floor.
While Vince shilled the upcoming match between Helmsley and Goldust this Sunday, Helmsley countered a leap frog with an electric chair. Innovative!
Helmsley then gave Funk a vertical suplex followed by a knee drop for 2.
After Funk gave Helmsley a cross corner whip, he delivered a back drop.
He then clotheslined Helmsley, gave him a cross corner whip, and delivered an avalanche.
Following a slam, Funk hit a leg drop.
He then mounted the top turnbuckle and hit a guillotine leg drop.
As Funk made the cover, Chyna literally pulled his leg. After all, she wasn't joking.
Helmsley then hooked a German suplex with a bridge for 2.
Next, he mounted the top turnbuckle, leaped, but ate a superkick for 2.
Funk then delivered a belly-to-back suplex, attempted to mount the top turnbuckle, but Chyna stopped him in his tracks.
After Helmsley booted Funk in the midsection, he delivered the Pedigree.
1-2-3.
Helmsley won.
Rating: ***
Summary: Much better than I expected as Funk brought the workrate and Helmsley kept up with him.
After the match, Helmsley and Chyna double-team Funk until officials break it up.
Michaels arrives backstage.
In a press conference earlier today in East Rutherford, NJ, Undertaker presented a paper tombstone to honor and thank NJ Governor Christine Todd Whitman for deregulating pro wrestling as a sport. Of course, that's NOT what Vince told us.
Match 3 (dwarf): Mini-Goldust & Mascarita Sagrada, Jr. versus Mini-Vader & Mini-Mankind
Highlights:
Mini-Vader gave Mini-Goldust a back drop, but Mini-Goldust landed on his feet upon a second attempt.
Next, a dropkick by Mini-Goldust sent Mini-Vader between the ropes to the floor.
Mini-Mankind tagged in and clotheslined Mini-Goldust.
When Mini-Mankind whipped Mini-Goldust into the corner, he ate a mule kick.
Sagrada, Jr. tagged in, mounted the top turnbuckle, and hit a cross body block on Mini-Mankind.
Following that, a flying headscissors by Sagrada, Jr. sent Mini-Mankind to the apron.
Shortly after, Mini-Vader gave Sagrada a big boot to the face.
Mini-Goldust then dropkicked Mini-Vader out of the ring and hit a somersault senton from the apron to the floor on him. Wow!
Back in the ring, Sagrada, Jr. gave Mini-Mankind a victory roll.
1-2-3.
Mini-Goldust and Sagrada, Jr. won.
Rating: **
Summary: Nothing to see here. Move along.
After the match, Mini-Vader misses a clothesline so Sagrada, Jr. dropkicks him to the floor. Sagrada then pushes Mini-Vader off the platform to the floor and hits a cross body block. Methinks this guy wants to be a WWF mainstay.
Promo for WrestleMania XIII airs.
Backstage, WWF President Gorilla Monsoon declares the steel cage match IS for the WWF title.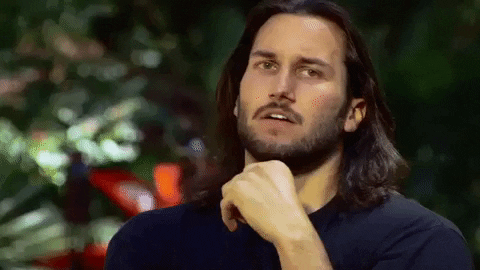 During a commercial break, an ad for WWF: Full Metal airs.
In the ring, Kevin Kelly interviews Bret. After Bret notes his accolades, he believes that he deserves respect. He then mentions that the new motto for the WWF is "you scratch my back, and I'll stab yours." HA! Upon vowing to win the WWF title tonight and change the face of WrestleMania XIII, he's going after Stone Cold Steve Austin.
A WWF marketing spoof becomes an ad for the WrestleMania XIII hockey jersey and black denim jacket.
Match 4: The Sultan (w/ the Iron Sheik & Bob Backlund) versus Mike Bell
Highlights:
Rocky Maivia joined the broadcast table for this match.
After a cross corner whip, the Sultan gave Bell a corner clothesline.
He then delivered a big boot followed by a piledriver.
As Sultan mounted the top turnbuckle, he hit a splash.
He then hooked the Camel Clutch, and Bell submitted.
Rating: ½*
Summary: Showcase match for Sultan.
After the match, Sultan gets in Maivia's face, but Tony Atlas restrains Maivia.
Ross shills WrestleMania XIII this Sunday LIVE on PPV with Sid supposedly defending the WWF title against Undertaker. Will he retain tonight?
HOUR #2!
In the ring, Vince McMahon interviews Michaels who walks down the ramp. Surprisingly, he doesn't favor his knee whatsoever. Michaels states that he has found his smile and calls himself the "World's Most Emotional Wrestler." Upon thanking the WWF fans, he states that his knee is improving, and his return is imminent. He then "has a bone to pick" with Vince. With regards to WrestleMania XIII, he wants to be a part of it and invites himself. In fact, he'll be the guest commentator for the WWF title match on Sunday.
In a laughable moment, he says that he has "a lot of face to spill" rather than "a lot of space to fill." HA! He'll also be at the 1997 Slammy Awards this Friday.
Match 5 (non-title): WWF European champion The "British Bulldog" Davey Boy Smith (w/ Owen Hart) versus Vader (w/ Paul Bearer & Mankind)
Highlights:
After manhandling Smith in the corner, Vader gave him a running body block.
He then delivered a short-arm clothesline, but Smith no-sold it.
As Smith came off the ropes, he delivered a flying shoulder block.
He then hit a clothesline followed by a delayed vertical suplex to the delight of the Syracuse faithful. Do smell a face turn?
Next, he clotheslined Vader over the top rope to the floor.
After a commercial break, Vader mounted the second turnbuckle, hit a splash, but only got 2.
Smith then hooked a sunset flip, but when Vader tried to SQUISH him, Smith evaded him.
Afterward, Smith hit a cross body block for 2.
He then attempted a crucifix pin, but Vader countered with a Samoan drop.
After another splash, Vader got 2.
He then mounted the second turnbuckle and delivered a flying body block.
As Ross shilled tickets for WrestleMania XIII in Rosemont, RAW is WAR in Rockford, and a show in Peoria, it should be noted that going forward RAW is WAR will be LIVE one week and taped the following. The Peoria show will be RAW is taped.
Nevertheless, Vader delivered another short-arm clothesline, mounted the second turnbuckle, leaped, but received a powerslam.
When Smith delivered a pair of clotheslines, Vader reversed a cross corner whip but got caught and slammed on his follow-through.
He then attempted the running powerslam, but Mankind got up on the apron and hooked Vader's leg.
As Owen got up on the apron to stop Mankind, referee Mike Chioda called for the bell disqualifying Vader.
Rating: **
Summary: More appetizer for the WWF tag team title match at WrestleMania XIII.
After the match, Vader and Mankind double-team Owen until Smith nails Bearer on the apron and BASHES Vader and Mankind with the urn.
Promo #2 for the 1997 Slammy Awards airs.
Match 6: Billy Gunn versus Aaron Ferguson
Highlights:
Ken Shamrock joined the broadcast table for this match.
After a back elbow, Gunn slammed Ferguson.
He then hooked a rope-assisted abdominal stretch until referee Billy Silverman caught him.
After another slam, Gunn hooked an "arm bar," and Ferguson submitted.
Rating: DUD
Summary: Showcase match for Gunn to taunt Shamrock.
After the match, Gunn gets in Shamrock's face and challenges him. Upon accepting Gunn's challenge, Shamrock takes down Gunn with an arm bar causing Gunn to tap out. When Gunn requests a second chance, Shamrock hooks the ankle lock. Gunn taps out again. When Gunn threatens to bring a steel chair into the ring, Silverman stops him. Gunn then leaves telling Shamrock they're not finished.
Backstage, Austin calls Shamrock "overrated" and hopes he calls the submission match down the middle. He then claims while Bret will win the title tonight, he will be champion after WrestleMania XIII.
While the big blue cage gets set up, Sid is aware of Austin's shenanigans but will have none of it.
Vince then shills the 1997 Slammy Awards this Friday.
Match 7 for the WWF title (steel cage): Sycho Sid (champion) versus Bret "Hitman" Hart
Highlights:
While Bret delivered an elbow smash, Austin watched the match backstage on a monitor.
Bret then climbed the cage, but Sid stopped him.
He then rammed Bret back-first into the cage twice.
As Sid climbed the cage, Bret caught, joined, and nailed him.
From the top turnbuckle, Bret hammered Sid.
Bret tried to escape again, but Sid caught and slammed him down to the mat.
As Sid attempted to walk out the door, Bret hooked a drop toe hold to stop him.
Sid came close to the door until Austin came to the ring and closed it.
After a commercial break, Sid reversed a cross corner whip and powerbombed Bret.
He then climbed the cage, but Austin met him at the top to brawl with him.
all three wrestlers in the top corner of the cage, Undertaker ran to the ring to join them.
While Undertaker prevented Bret from winning, he knocked Austin down to the floor.
Meanwhile, Bret gave Sid a top rope superplex.
Undertaker then climbed down the cage only for Austin to WALLOP him with a steel chair.
As Sid climbed over the far side of the cage, Bret tried to walk out the door only for Undertaker to slam it in his face. OUCH!
Sid then escaped the cage to retain.
Rating: **1/2
Summary: More appetizer for both the submission and main event matches at WrestleMania XIII.
The WWF Rewind is Austin's chair shot to Undertaker during the main event.
After the match, Vince interviews Bret who is PISSED OFF. Before uttering a word, Bret shoves down Vince and informs him that frustrated "isn't the God-damned word for it. This is bullshit!" As Bret whines about being screwed, he claims there is a lot of "God-damned injustice" in the WWF. Next, he exclaims "everyone in that God-damned dressing room knows that (he's) the best there is, the best there was, and the best there ever will be." He then yells at the Syracuse faithful: "If you don't like it, TOUGH SHIT!"
From the Titantron, Austin rebuts by calling Bret a loser and a crybaby. As Vince returns to the broadcast table to apologize for Bret's language, Sid comes to the ring stating "I don't know shit…" HA! Undertaker then comes to the ring, but Bret hits a tope suicida on him. Woohoo! As he and Undertaker brawl, Austin joins the fray. Undertaker then enters the ring to fight Sid as Bret and Austin brawl at ringside.
Austin then rams Bret face-first into the steps. When officials try to separate Sid and Undertaker, the latter chases them away. They try again only to be laid out by Undertaker. Meanwhile, officials including Pat Patterson drag Bret away from the scene. Bret then nails Patterson and returns to fight Austin. After Bret rams Austin face-first into the steps, Undertaker and Sid try to chokeslam one another.
As Michaels comes down the ramp much to Vince's dismay, Bret counters a piledriver on the ramp with a back drop to Austin. Michaels then gets into the ring as Undertaker makes Sid taste the steel railing. It must have tasted like the Bangkok Pig at the Blue Tusk Pub. When Michaels grabs a chair to protect himself, RAW is WAR goes off the air.
Conclusion: Wow! What a controversial and exciting ending as well as preview for WrestleMania XIII. Also, the segments that built the rest of the card were solid despite the quality of wrestling. I think it's one of the better go-home shows for a PPV in a long time.
Here's the card for WrestleMania XIII:
Sid versus Undertaker for the WWF title
Bret versus Austin in a submission match
Maivia versus Sultan for the WWF IC title
Smith and Owen versus Mankind and Vader for the WWF tag team titles
Goldust (w/ Marlena) versus Helmsley (w/ Chyna)
Chicago street fight: Ahmed Johnson & the Road Warriors versus the NoD
Now let me address the Bret situation: First, if I were Bret, I'd be PISSED OFF with Shawn Michaels' return. I knew it back in '97 as well as I do now. Michaels, knowing that Bret's tied up with Austin, couldn't face him at WrestleMania. That would put a burn in anybody's side. Second, his tirade was played beautifully. If he wanted the WWF fans to dislike him, swearing in front of their children and whining like a crybaby worked wonders.
Bret's job at WrestleMania XIII is to help sway the fans in Austin's favor as well as cement his heel turn.
Can this rather historical RAW is WAR beat Nitro this week?
TV Rating: 2.4
Who won? Nope, the Monday night wrestling audience still leans heavily toward Nitro as it beats RAW is WAR by more than a ratings point. While Nitro has maintained its course with realistic storylines and some quality wrestling, RAW is WAR has improved dramatically in terms of viewability. I can only wonder what each program does next week to compete with one another.
Stay tuned for WWF WrestleMania XIII!
Comments? Suggestions? Send them to me at rsg@rockstargary.com and follow me on Twitter (@rockstargary202).
Custom Search