WELCOME TO ROCK STAR GARY REFLECTIONS!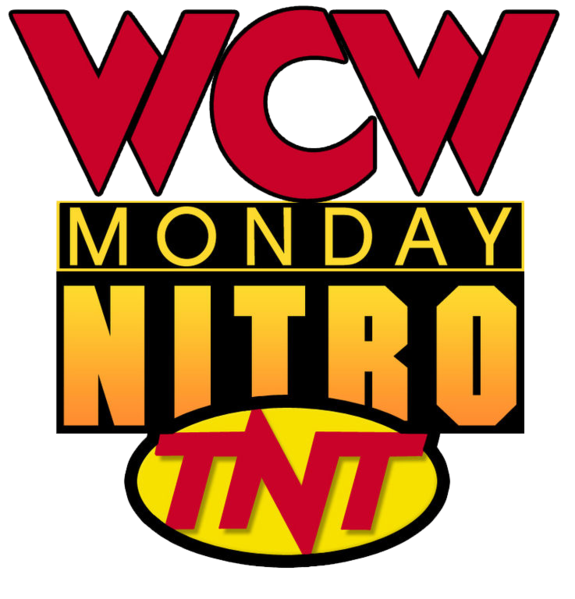 WCW Monday Nitro 3-17-97
Live from Savannah, GA
Airdate: March 17, 1997
Attendance: 5,413 (4,397 paid)
Hosted by Tony Schiavone, Larry Zbyszko, "Iron" Mike Tenay, & Bobby "The Brain" Heenan
What's next for Sting after battling the nWo last night? How will the nWo react? Read on!
The program begins with the aftermath from Uncensored as the nWo laid out Luger thanks to the "Real Hot Rod" Dennis Rodman.
Match 1: Rey Mysterio, Jr. versus Psicosis
Highlights:
Mysterio hooked a sunset flip and got 2.
From the wcwwrestling.com table, Sonny Onoo and an unmasked Ultimo Dragon provided Japanese commentary. Poor Dragon had to obscure his face with his hand to hide his identity.
After a dropkick, Mysterio gave Psicosis a monkey flip.
He then gave Psicosis a flying headscissors causing Psicosis to seek refuge outside the ring.
From the apron, Mysterio leaped and gave Psicosis a flying headscissors on the floor.
Psicosis then rammed Mysterio sternum-first into the top turnbuckle.
When Psicosis followed through, he came up empty and spilled out of the ring.
Mysterio then hit a somersault plancha to the delight of the Savannah faithful.
Back in the ring, Mysterio botched the West Coast Pop CRUNCHING Psicosis' head into the mat. OUCH!
1-2-3.
Mysterio won.
Rating: *1/2
Summary: Showcase match for Mysterio with an awfully botched finisher. I hope Psicosis had the Excedrin handy when he got backstage.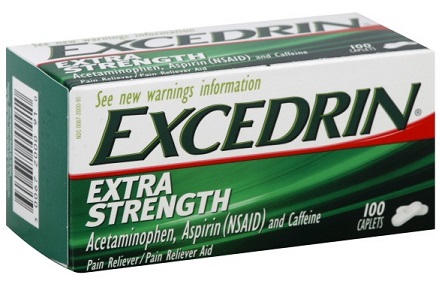 "Mean" Gene Okerlund interviews Arn Anderson by the entrance. While praising Sting for his actions last night, Arn informs us that the fifth, sixth, and seventh vertebrae in his neck need to be fused. He then relates a story of his grandmother to the Horsemen. Next, he shoots on Kevin Sullivan's family and wishes to bury the hatchet with him. Finally, he states that he will return at some point.
We then revisit stills of the Savage-DDP confrontation from last night.
Match 2: Diamond Dallas Page versus Maxx
Highlights:
After a back elbow, Maxx, wearing Road Warrior Animal's hairstyle, clotheslined DDP.
He then delivered a pair of sloppy elbow drops for 2.
Upon nailing Maxx down, DDP mounted the top turnbuckle and hit a splash.
Maxx came back with a full nelson, but DDP countered with a jawbreaker.
Immediately, DDP hit the Diamond Cutter.
1-2-3.
DDP won.
Rating: ½*
Summary: Showcase match for DDP.
At the entrance, Okerlund interviews DDP who acknowledges that Kimberly is his wife and refers to Elizabeth as "that bimbo Liz." He then informs Savage that he'll become a "chalk outline." Yikes! Suddenly, Savage and Elizabeth cut a promo from the rafters stating he's an icon, but DDP's a wrestler with no name. He then challenges DDP who's ready "RIGHT NOW." In a hurry, DDP climbs into the stands after Savage. Great segment!
Before the next match begins, Bischoff and the World tag team champions Outsiders come out to the broadcast table to make an announcement. Bischoff notifies us that the Outsiders will wrestle tonight.
Match 3: Konnan & Hugh Morrus (w/ Jimmy Hart) versus "Desperado" Joe Gomez & Renegade
Highlights:
Gomez reversed a cross corner whip from Morrus but came up empty on his follow-through.
While Morrus held Gomez's leg, Konnan leaped from the apron and nailed it.
Shortly after, Morrus tagged in, and the Dungeon of Doom broke Gomez's wishbone. OUCH!
Konnan tagged in and dropkicked Gomez's knee while Schiavone shilled Spring Stampede LIVE on PPV on 4/6.
When Morrus tagged in, he almost decapitated Gomez with a clothesline.
Konnan tagged in and hooked a single-leg crab.
While applying a Morrus-assisted leg bar, Konnan got 2.
Renegade then distracted referee Mark Curtis so the Dungeon of Doom illegally switched.
After Morrus missed an elbow drop, Gomez made the hot tag.
Renegade then cleaned house but immediately and thoughtlessly tagged Gomez back in.
As Konnan gave Gomez a somersault clothesline, Morrus hit the No Laughing Matter.
1-2-3.
The Dungeon of Doom won.
Rating: *
Summary: Showcase match for the Dungeon of Doom with some idiocy by Renegade.
Match 4 for the WCW US title: Dean Malenko (champion) versus Scotty Riggs
Highlights:
As Riggs made his entrance, stills from last night's strap match were shown.
Malenko then made his entrance while stills from his title victory were revisited.
After a leap frog, Riggs delivered a dropkick.
He then slammed Malenko for 2.
When Riggs attempted a back drop, Malenko countered with a swinging neckbreaker.
He then dropkicked and baseball-slid him to the floor.
Upon joining Riggs on the floor, Malenko guillotined him using the steel railing.
Malenko then gave Riggs a cross corner whip followed by a corner clothesline.
As Schiavone shilled next week's show in Duluth, MN, Riggs delivered a back drop.
He then hit another dropkick for 2.
After Riggs hit a back elbow, Malenko gave him a stungun.
He then hooked a rollup and pinned Riggs.
Malenko retained.
Rating: DUD
Summary: Showcase match for Malenko.
Valvoline sponsors the replay.
On WCW Saturday Night, Harlem Heat faces Meng and Barbarian. Otherwise, prepare for lots of squash.
Match 5: The "Total Package" Lex Luger & Giant versus "Knuckles" Nelson & T. Rantula
Highlights:
Who in blue blazes are these ham'n'eggers?
Giant gave Rantula a cross corner whip and followed with a corner clothesline.
As Nelson tagged in, Giant decimated him and gave him the standing boot choke.
Rantula then intervened, but Giant hit a double clothesline.
Next, he gave Nelson a chokeslam.
Luger came in and powerslammed Rantula.
As Giant pinned Nelson, Luger hooked the Torture Rack on Rantula.
Rating: *
Summary: Showcase match for Luger and Giant. While this was Nelson's only WCW appearance, Rantula would appear on WCW Saturday Night a few times in 1997.
At the entrance, Okerlund interviews Luger and Giant. While Giant was "ecstatic" about Sting's actions from last night, Luger was euphoric. He even mentioned one of Buddy Lee Parker's former gimmicks—the Leprechaun. We then revisit stills of Sting's destruction of the nWo last night.
After a commercial break, stills from the Glacier-Mortis match were shown.
Match 6: Ultimo Dragon (w/ Sonny Onoo) versus "Beautiful" Bobby Eaton
Highlights:
Unlike his earlier appearance, Dragon wore his mask for this match.
After an Eaton clothesline, Dragon reversed a cross corner whip but ate a back elbow on his follow-through.
Eaton then mounted the second turnbuckle but got caught.
As Dragon joined him, he gave Eaton a super huracanrana.
1-2-3.
Dragon won.
Rating: ½*
Summary: Showcase match for Dragon.
The nWo then hits the ring to relish their victory from last night.
Not THAT kind of relish although it is St. Patrick's Day. While Savage wants a piece of DDP at Spring Stampede, the Outsiders challenge the Steiners. As Hall finishes with "too sweet," he gets DRENCHED by an incoming soda but plays it off beautifully.
THE FOLLOWING ANNOUNCEMENT HAS BEEN PAID FOR BY THE NEW WORLD ORDER:
Buy the shirt! Send it to Rock Star Gary. Make it an XL.
THE PRECEDING ANNOUNCEMENT HAS BEEN PAID FOR BY THE NEW WORLD ORDER.
HOUR#2!
We then revisit moments from earlier.
Match 7: Jeff Jarrett & Steve "Mongo" McMichael (w/ Debra) versus "Das Wunderkind" Alex Wright & Mark Starr
Highlights:
As the Horsemen made their entrance, stills from the Texas Tornado match were shown.
Not THAT Texas Tornado!
Wright gave Jarrett a dropkick followed by a spinning heel kick.
When Jarrett reversed an Irish whip, Mongo put a knee into Wright's back.
Jarrett then gave Wright a running guillotine and tagged in Mongo.
Following that, the Horsemen then delivered their drop toe hold/elbow drop combo to Wright.
After a sidewalk slam by Mongo, Jarrett tagged in, gave Wright a cross corner whip, but came up empty on his follow-through.
Starr tagged in and clotheslined Jarrett.
Next, he gave Jarrett an inverted atomic drop but got tackled by Mongo twice.
Jarrett then hooked the figure-four leg lock, and Starr submitted.
The Horsemen won.
Rating: 1/2*
Summary: Showcase match for the Horsemen.
After the match, Public Enemy attacks the Horsemen until Debra WAFFLES Grunge in the back with the Haliburton. When Grunge confronts her, Jarrett nails him with it. The teams then brawl toward the broadcast table until Public Enemy exits backstage.
At the entrance, Okerlund interviews the Horsemen who will face Public Enemy at Spring Stampede. Jarrett then cuts a promo on them while Mongo takes exception to Savannah's disdain for Debra. Afterward, he also cuts a promo on Public Enemy. To finish the segment, Debra mocks Grunge's girlfriend.
Lee Marshall then delivers the 1-800-COLLECT road report from "Duluth, MN." Perhaps he'll swap ice fishing stories with Jonnie Stewart and the Texas Hangmen.
Match 8: Scott "Flash" Norton versus Chavo Guerrero, Jr.
Highlights:
Speaking of 1990 AWA alumni, Norton shrugged off a Chavo dropkick and clotheslined him resulting in a 360° sell by Chavo. Woohoo!
After Chavo dropkicked Norton to the floor, he attempted a plancha, but Norton caught and tossed him over the top rope into the ring. Impressive!
He then missed a short-arm clothesline as Chavo dropkicked his knee.
Upon giving Norton an unsuccessful chop block, Chavo mounted the top turnbuckle and hit a missile dropkick. Amazingly, Norton didn't leave his feet!
Norton then reversed a cross corner whip practically giving Chavo whiplash.
When he attempted a powerbomb, Chavo countered with a sunset flip.
Norton then PLANTED Chavo with a powerbomb.
1-2-3.
Rating: ½*
Summary: Showcase match for Norton.
Next, a pre-recorded black-and-white promo involving Hogan and Rodman airs.
Match 9 (non-title): WCW World tag team champions the Outsiders (w/ WCW Cruiserweight champion Syxx) versus Bunkhouse Buck & Mike Enos
Highlights:
Before the match began, the Outsiders sang the Cops theme song.
Buck gave Hall a cross corner whip but ate boot on his follow-through.
As Hall mounted the second turnbuckle, he gave Buck a bulldog for 2.
Buck tried to tag out, but Enos would have none of it.
When Nash tagged in, he demolished Buck and forced Enos to tag in.
Enos then attempted a cross body block, but Hall caught and gave him a fallaway slam.
While Enos reversed an Irish whip, Buck put a knee into Hall's back.
Hall then nailed Buck but ate a clothesline from Enos.
After a powerslam, Enos got 2.
He then hooked a sleeper, but Hall countered with a belly-to-back suplex.
Lukewarm tag.
After Nash gave Buck Snake Eyes, he delivered a sidewalk slam to Enos.
He then gave Buck a big boot and hit the jackknife powerbomb.
Next, Hall delivered the Outsider Edge to Enos.
1-2-3.
The Outsiders won.
Rating: DUD
Summary: Showcase match for the champs. This was Bunkhouse Buck's final Nitro appearance.
We then revisit Piper's interview from last night as he ran down the Horsemen.
Match 10: The "Crippler" Chris Benoit (w/ Woman) versus Billy Kidman
Highlights:
When Benoit hit the ring, he gave Kidman a belly-to-back suplex.
He then put a knee into Kidman's midsection and followed with a flapjack.
Next, he hooked the Crippler Crossface.
Kidman submitted.
Rating: DUD
Summary: Showcase match for Benoit.
After the match, Okerlund interviews Benoit in the ring. Suddenly, "Nature Boy" Ric Flair comes to the ring to a HUGE pop. Benoit then gives kudos to Arn for his upcoming surgery and cuts a promo on Sullivan. Afterward, Flair tells Piper that instead of being in Charleston, he was in Savannah last night "with all the girls." He then informs Piper that the "Rowdy" one "dropped the ball" and belittles him for wanting to go home weeks ago. In contrast, rather than having Flair take care of Arn's family, Arn would say "bring me a Miller Lite."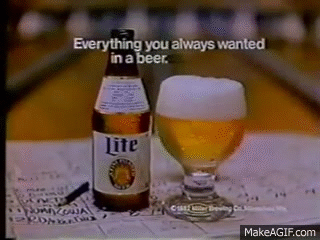 Match 11: Steiners versus Harlem Heat (w/ Sister Sherri)
Highlights:
Buffer rumbled. He must be a fan of Leopold's tutti frutti ice cream.
After Booker T gave Scott a Harlem sidekick, Scott reversed an Irish whip and gorilla-press-slammed him.
The "formerly injured" Rick Steiner tagged in and gave Booker T a pair of Steinerlines.
As Stevie Ray tagged in, Rick reversed an Irish whip and gave him a powerslam for 2.
Stevie Ray then reversed an Irish whip sending Rick into a knee by Booker T.
After a powerslam by Stevie Ray, Booker T tagged in and gave Rick a sidewalk slam.
He then missed an elbow drop as Scott tagged in.
As Scott gave Booker T an overhead belly-to-belly suplex, Stevie Ray thwarted Scott's attempt at a butterfly powerbomb.
Stevie Ray and Rick brawled outside the ring while Scott gave Booker T a cross corner whip. Unfortunately, he came up empty on his follow-through.
Abruptly, the nWo hit the ring to throw the match out.
Rating: NONE
Afterward, the nWo destroys the Steiners and Harlem Heat until Luger and Giant hit the ring. WCW clears the ring, and Sting rappels from the ceiling to join them. He then points the bat as a fearful Hogan exclaims "he's pointing at me!"
Conclusion: Hot finish to a show filled with angles but not great competitive wrestling. While matches were promoted for Spring Stampede, Sting's appearance cemented his re-pairing with WCW. What's on RAW is WAR?
TV Rating: 3.60
Stay tuned for RAW is WAR 3-17-97!
Comments? Suggestions? Send them to me at rsg@rockstargary.com and follow me on Twitter (@rockstargary202).
Custom Search