WELCOME TO ROCK STAR GARY REFLECTIONS!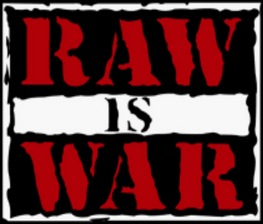 WWF RAW is WAR 3-10-97
Live from Worcester, MA
Airdate: March 10, 1997
7Attendance: 7,481
Hosted by Vince McMahon, Jim Ross, Jerry "The King" Lawler, & the Honkytonk Man
How will the WWF counter WCW at the beach? Read on!
NEW Opening montage.
Fireworks explode to open the show as WWF champion Sycho Sid comes to the ring for an interview by Ross. Sid is NOT happy to team up with Undertaker. Speaking of the dead man, he also comes to the ring and refutes any collusion with Paul Bearer, Mankind, and Vader.
Suddenly, Bearer, Vader, and Mankind interrupt them calling Sid and Undertaker "cowards." Vader and Mankind hit the ring, and a four-way brawl erupts. When Vader swings his arm backward for momentum, he nails Undertaker who then believes that Sid did it.
After a commercial break, Vince shills WrestleMania XIII LIVE on PPV on 3/23.
Match 1 (non-title): WWF Intercontinental champion Rocky Maivia versus Tony Roy
Highlights:
As the match began, Iron Sheik, Bob Backlund, and Sultan stood on the ramp. Backlund even referred to him as "Mr. Johnson."
Roy then attacked the distracted Maivia who reversed a cross corner whip and delivered a clothesline.
When Maivia ducked a clothesline, he gave Roy a float-over DDT.
He then mounted the top turnbuckle and hit a cross body block ¾ of the way across the ring. Impressive!
1-2-3.
Maivia won.
Rating: 1/2*
Summary: Showcase match for Maivia with plenty of yelling from Backlund.
After the match, Sultan hits the ring to brawl with Maivia who gets the upper hand. Maivia then dropkicks him out of the ring and nails both Iron Sheik and Backlund. As he leaves the ring, Tony Atlas stood next to a guy holding a "Nitro sucks" poster. Maivia and Atlas then head backstage to close the segment.
The WWF Slam of the Week features Ahmed Johnson's destruction of Leif Cassidy from Shotgun Saturday Night.
Match 2: Hector Garza, Latin Lover, & Octagon versus Pierroth, Heavy Metal, & Pentagon
Highlights:
Got any popcorn?
While fans held signs depicting "Sandman sucks" and "WCW sucks," Pierroth clotheslined Latin Lover.
When Pierroth gave him a cross corner whip, Latin Lover leaped to the top turnbuckle, hit a cross body block, and got 2.
He then gave Pierroth a superkick.
As Octagon and Pentagon tagged in, the former gave the latter a tilt-a-whirl backbreaker.
Heavy Metal tagged in and gave Garza a flying back elbow.
Next, he followed with a spinning heel kick but came up SERIOUSLY empty on his follow-through. In fact, he fell over the top turnbuckle to the floor.
Suddenly, security removed "that woman" who sat amongst the Worcester faithful. I guess that ticket she bought secondhand wasn't legitimate.
After a commercial break, the Worcester faithful chanted "bor-ing," as we revisit "that woman's" attacks of Marlena.
Latin Lover then delivered a pair of spinebusters to Pierroth as Brian Pillman gave an interview in split-screen. Pillman then shilled his return to Shotgun Saturday Night which aired at midnight in syndicated markets.
While PIllman promised anarchy on WWF late-night TV, the luchadores hit topes onto one another on the floor.
To complete the acrobatics, Garza hit a corkscrew plancha onto all five competitors on the floor. That woke up the Worcester faithful.
Latin Lover then mounted the top turnbuckle yet WHIFFED big time on a frog splash. In fact, Heavy Metal had already stood up by the time he landed.
When Heavy Metal hooked la magistral cradle on Latin Lover, he got the pin.
Heavy Metal, Pierroth, and Pentagon won.
Rating: *
Summary: How can I pay attention to a match in progress when "that woman" gets ejected and Pillman plans to revolutionize late-night WWF programming? I guess everyone knew this would be a spot-fest at best.
Promo for WrestleMania XIII airs.
Match 3: Ahmed Johnson versus Roy Raymond
Highlights:
Raymond attacked Johnson from behind and delivered a vertical suplex.
As the Nation of Domination emerges through the entrance, Johnson tossed Raymond over the top rope to the floor.
Shortly after, Johnson gave Raymond a scissors kick followed by a spinebuster.
He then delivered the Pearl River Plunge.
1-2-3.
Johnson won.
Rating: DUD
Summary: Showcase match for Johnson.
After the match, Faarooq runs down Johnson as the Worcester faithful chant "Ah-med." Johnson responds by bringing the Road Warriors to the party. They'll join Johnson against the NoD at WrestleMania XIII. Regardless, they come through the Worcester faithful who chant "L-O-D" at them. While Hawk refers to the NoD as "sweatsocks," Animal's ready to "kick (some) butt." Johnson then gets the Worcester faithful to chant "you're going down."
Prior to the next match, Ross interviews Owen and Smith at the entrance. Owen refuses to submit to Ross' "stirring up trouble." We then revisit last week's episode as Smith won the European title in spectacular fashion.
Match 4 (non-title): WWF tag team champions Owen Hart & the "British Bulldog" Davey Boy Smith versus the New Blackjacks
Highlights:
When the New Blackjacks hit the ring, Windham stated that if the titles were on the line, they'd be champions. Bradshaw then refers to Owen as a "Canadian tick."
As Bradshaw coined a line from Deliverance, Owen attacked him.
With Bradshaw and Owen outside the ring, the former rammed the latter face-first into the apron. Owen then made Bradshaw HIT THE POLE.
Smith then clotheslined Windham over the top rope to the floor.
While Vader and Mankind gave an interview via split-screen, Windham tagged in, slammed Smith, but missed an elbow drop.
Shortly after, Owen tagged in and gave Windham a back drop.
While Smith distracted referee Earl Hebner, Windham used his trick knee on Owen. OUCH!
Bradshaw tagged in and gave Owen a big boot.
After Bradshaw tossed Owen outside the ring, Windham made Owen taste the steel railing. It must have tasted like the Pilgrim's Pride at the Boynton.
He then slammed Owen before being tossed back inside.
As Windham delivered a vertical suplex, he got 2 on Owen.
During a commercial break, an ad for WWF: Full Metal aired.
Afterward, Smith hooked a sleeper until Bradshaw countered with a jawbreaker.
Immediately, Windham hit a lariat for 2.
According to Vince, Bret will challenge Sid for the WWF title in a steel cage next week on RAW is WAR.
Shortly after, Bradshaw delivered a pumphandle slam followed by an elbow drop for 2.
Via split-screen, Vince interviewed Taz with Bill Alfonzo.
Windham tagged in and gave Smith a belly-to-back suplex for 2.
Meanwhile, Taz chastised Lawler for denigrating ECW.
As Windham placed Smith atop the top turnbuckle, he joined but got pushed down to the mat.
Smith then clotheslined him and tagged in Owen.
Lawler's snide comment to Vince about Taz: "He looks a lot bigger on the Lucky Charms box." Damn. Someone hand me a jacket. It just got

COLD

in here.
After a clothesline, Owen delivered a spinning heel kick to Bradshaw followed by one to Windham.
He then mounted the top turnbuckle and hit a missile dropkick for only 2 thanks to a save by Windham.
With Owen in the corner, Bradshaw charged but came up empty on his follow-through.
Owen then hooked the Sharpshooter, but Windham broke it up.
In the meantime, Smith shoved down Hebner.
Speaking of Hebner, he disqualified Smith and Owen.
BOOOOOOOOOOOOOOOO!
Rating: **
Summary: This match had its moments, but that decision was awful.
Todd Pettengill then shills the 1997 Slammy Awards on Friday 3/21 at 11pm ET on USA.
After a commercial break, Taz wants a piece of Lawler as Alfonso restrains him. Lawler leaves the broadcast table and grabs Taz. Suddenly, Sabu's in the ring, leaps to the top turnbuckle, and lands on a table that breaks. As the Eliminators restrain Taz, Tommy Dreamer, Sandman, and Uncle Paul check on Sabu.
Prior to the next match, we revisit RAW from two weeks ago when Perez assisted Goldust against the NoD.
Match 5: Miguel Perez versus Leif Cassidy
Highlights:
While Cassidy reversed a cross corner whip, Perez floated over.
When he executed a standing switch, Cassidy countered and hit a release German suplex.
Meanwhile, Uncle Paul "shot" on Lawler in preparation for their upcoming debate.
In the ring, Cassidy delivered a clothesline and got 2.
After a slam, he mounted the top turnbuckle but missed a moonsault.
Perez came back with a clothesline but ate a face plant.
Following that, he escaped a powerbomb, hooked a victory roll, and pinned Cassidy.
Rating: 1/2*
Summary: Showcase match for Perez with some shooting from Uncle Paul.
Backstage, Sid babbles about his upcoming challenges.
HOUR #2 complete with same NEW opening montage.
In the ring, Ross interviews Ken Shamrock who will be the special guest referee for the submission match at WrestleMania XIII. While he promises to call it down the middle, Austin abruptly interrupts him on the big screen a.k.a. the Titantron. He then wishes that Bret wins next week so he'll get his title shot at WrestleMania XIII. Next, Austin threatens Shamrock, but the latter doesn't back down. Suddenly, Bret comes to the ring while a fan at ringside pleads for Sunny to grace the pages of Playboy magazine.
While Bret is ecstatic about winning the WWF title for the fourth time, he feels ripped off with the way he lost it. He's also excited about his title match next week on RAW is WAR and cuts a promo on Sid. Next, he claims to know submission wrestling better than anyone RIGHT IN FRONT of Shamrock—who won by submission in 23 of his 28 MMA victories.
Following that, Bret continues his diatribe about being screwed and informs Shamrock that he shouldn't screw him or else. Austin then briefly emerges and flips them off before the segment ends.
Vince then shills the 1997 Slammy Awards.
As the Honkytonk Man enters the ring, he mispronounces Worcester by rhyming it with rooster.
Match 6: Billy Gunn versus Aldo Montoya
Highlights:
This was Gunn's first RAW match since 12/16 when he suffered a stinger.
As Vince gave him the correct pronunciation of the current city, Honkytonk Man joined the broadcast table for this match.
Gunn gave Montoya a HARD cross corner whip injuring the back.
After a slam, Gunn delivered a knee drop.
He then tied Montoya to the Tree of Woe and put the boots to him.
When Montoya hooked a sunset flip, he got 2.
Gunn came back with a clothesline but ate an enziguri.
Shortly after, Gunn hit a DDT while Sunny plugged "Undercover with Sunny." This was a short-lived segment on Shotgun Saturday Night.
Meanwhile, Gunn mounted the top turnbuckle and hit a guillotine leg drop.
1-2-3.
Gunn won.
Rating: ½*
Summary: Showcase match for Gunn, but Sunny was more entertaining.
Backstage, Mankind with Bearer tosses down the urn, busts himself open, and gets cut off.
Match 7: Goldust (w/ Marlena) versus Tim McNeany
Highlights:
According to Ross, Goldust will face Helmsley at WrestleMania XIII.
As the match began, Helmsley and "that woman" stood at the entrance.
Goldust clotheslined McNeany and delivered a butt bump.
Next, he gave McNeany the Curtain Call.
1-2-3.
Goldust won.
Rating: DUD
Summary: Showcase match for Goldust.
After the match, "that woman" comes to the ring while Goldust protects Marlena. Helmsley then leaps from the top turnbuckle and hammers Goldust from behind. When Helmsley and "that woman" double-team Goldust, Marlena jumps on "that woman's" back to a big pop. Vince then describes "that woman" as "angry" and Marlena as "full of spunk."
Not THAT kind of spunk, you pervert.
When "that woman" came close to Marlena in between some officials, Marlena slapped her. As Goldust and Marlena flee, "that woman" gorilla-presses Harvey Wippleman and tosses him at Mike Chioda.
RAW is WAR is sponsored by Castrol Syntec and WWF Full Metal: The Album.
We then revisit what occurred prior to the commercial break.
THE GREAT DEBATE: Lawler versus Uncle Paul—Lawler begins with the question of ECW's existence. He then compares the two promotions as ECW fills the "bingo hall" with 1100 people while WWF fills the CoreStates Spectrum with 22,000 people. Uncle Paul tries to shush him and shows tremendous passion about ECW. As he plugs ECW Barely Legal on 4/13, Sandman, Dreamer, and Beulah come to the ring.
Sandman then interrupts the debate asking for the go cue to cane Lawler, but Uncle Paul calls him off. As they prepare to "shoot," Uncle Paul asks him "how the see-saws in Louisville" are. OUCH! He then states that Lawler's sons don't use the Lawler name to get over. Lawler rebuts that Uncle Paul is 35 years old and still lives at home. Uncle Paul then nicknames ECW as "the Howard Stern of wrestling."
Lawler then immaturely responds by questioning Uncle Paul's sexuality. In response, Dreamer asks Lawler to summon the WWF superstars to begin a war. While the podium collapses, Sandman chugs a beer and busts himself open with the can. When Lawler asks for backup, no one answers. Yikes!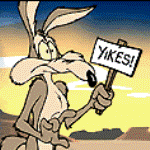 Match 8: WWF Champion Sycho Sid & Undertaker versus Vader & Mankind (w/ Paul Bearer)
Highlights:
While Vader and Mankind entered together, Sid came to the ring alone.
Sid clotheslined Vader, but the heels double-teamed him in the corner.
Finally, the Undertaker appeared and hit a flying clothesline on Vader.
He then gave Vader a chokeslam and booted him over the top rope to the floor.
After Mankind delivered the Cactus clothesline to Undertaker, the latter rammed the former face-first into the steps.
Vader then clotheslined Sid, hit a splash, and got 2.
During a commercial break, the WWF Rewind was Marlena's jumping on "that woman's" back.
Afterward, Sid gave Vader a vertical suplex as Mankind and Undertaker fought at ringside.
Vader then clotheslined Sid as RAW is WAR went beyond the 10pm ET time slot for the first time.
After Mankind tagged in and delivered an elbow drop, he got 2.
Hot tag Undertaker.
When he gave Mankind the big boot, he followed with a chokeslam for 2.
All four wrestlers were in the ring.
While Sid and Vader brawled at ringside, Undertaker leaped from the apron and mistakenly nailed Sid.
A perturbed Sid then hit Undertaker, and their brawl escalated to the ring.
In the ring, Undertaker chokeslammed Sid and then hit a tope con hilo over the top rope to the floor onto Mankind and Vader. Wow!
After Undertaker tossed Vader into the ring, Vader got 2 on Sid.
Speaking of Sid, he exited the ring to toss Undertaker back into the ring.
He then powerbombed Undertaker and left the ring.
With Undertaker prone, Vader pinned him.
Rating: **
Summary: Controlled chaos to help stir the pot for the main event at WrestleMania XIII.
After the match, Vader attempts the Vader bomb to Undertaker, but Sid pushes him down. Undertaker then nails Vader sending him over the top rope to the floor and walks backstage to confront Sid.
Lastly, Bret shills his upcoming steel cage match next week on RAW is WAR.
Conclusion: Well, I guess the check from USA Network finally cleared. This format is the prototype for RAW and contains both plusses and minuses. Sacrificing quality matches for showcase matches along with inserting LIVE interviews during them is a Vince Russo staple. Also, the pacing and crash-TV inserts gives RAW a different tone that enables the WWF to compete fairly with WCW. Can the inaugural RAW is WAR beat Nitro this week?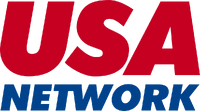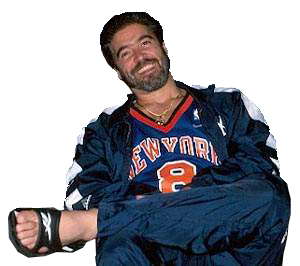 TV Rating: 2.3
Who won? Nope, Nitro won by more than a ratings point. While RAW offered a fresher and longer-lasting image, Nitro partied down by the Gulf of Mexico. There were too many showcase matches on both shows for my taste, so I hope each show improves as 1997 rolls on.
Stay tuned for WCW Uncensored '97!
Comments? Suggestions? Send them to me at rsg@rockstargary.com and follow me on Twitter (@rockstargary202).
Custom Search