WELCOME TO ROCK STAR GARY REFLECTIONS!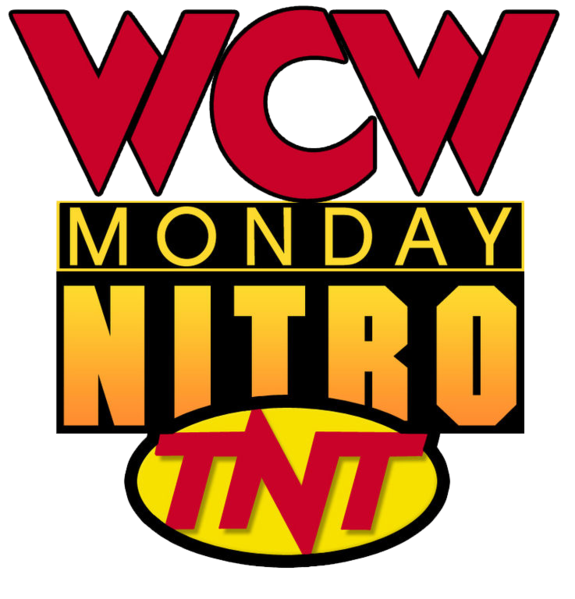 WCW Monday Nitro 3-10-97
Live from Panama City Beach, FL
Airdate: March 10, 1997
Attendance: 2,000 (approximate)
Hosted by Tony Schiavone, Larry Zbyszko, "Iron" Mike Tenay, & Bobby "The Brain" Heenan
It's Spring Break time on the Redneck Riviera! Grab your beer bongs and Fireball, but don't forget your SPF 100!
Hollywood Hogan and DENNIS F'N RODMAN open the show shilling Rodman's new movie—Double Team. While Rodman had been negotiating with the WWF for WrestleMania XIII, I guess WCW's price was right.
We're LIVE from Club La Vela at the beach! Remarkably, the ring floats in the middle of the pool.
Suddenly, a WHITE limousine arrives as "Rowdy" Roddy Piper and his Family emerges.
Match 1: Jeff Jarrett & Steve "Mongo" McMichael (w/ Debra) versus High Voltage
Highlights:
Mongo reversed an Irish whip and gave Kaos a back elbow.
When Rage came in, Mongo hip-tossed him.
He then tackled both members of High Voltage.
As Jarrett tagged in, the Horsemen delivered their drop toehold/leg drop combo.
Kaos then reversed an Irish whip, but Jarrett delivered a swinging neckbreaker.
With Kaos across the second rope, Jarrett gave him a running guillotine.
Kaos then reversed a cross corner whip but came up empty on his follow-through.
Shortly after, Kaos tagged in and hit a springboard splash for 2.
Rage tagged in as the Panama City Beach faithful chanted "Mon-go."
While they chanted "We Want Flair," Kaos delivered a vertical suplex to Jarrett.
Rage tagged in, attempted a springboard splash, but ate knees. OUCH!
As Rage reversed an Irish whip, Jarrett face-planted him.
He then gave Kaos an inverted atomic drop and clotheslined Rage.
After a gutwrench suplex by Jarrett, Mongo tagged in and gave Rage a hangman's neckbreaker.
He then delivered the tombstone piledriver.
1-2-3.
The Horsemen won.
Rating: **
Summary: Showcase match for the Horsemen.
After the match, "Mean" Gene Okerlund interviews Piper with his Family. First, Piper addresses his critics as he attacks Howard Stern. Second, he mentions Rodman albeit briefly. Third, he discusses the WWF. Be careful, Piper, Jerry McDevitt's watching. He dismisses their subtle jab at him by subtly discrediting their roster. Fourth, he states that he beat Goldust with only one good hip.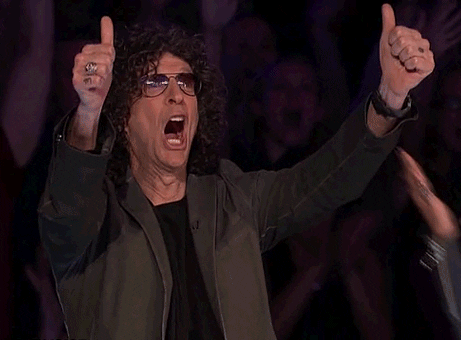 As Piper touts his Family, the Four Horsemen come to the ring. Arn then offers the services of the Horsemen as Piper's partners for Uncensored. When Piper tries to rebut, Flair interrupts and implores him to accept the Horsemen's offer. Piper accepts. So much for Piper's Family. Arrivederci!
Match 2 for the WCW World TV title: Prince Iaukea (champion) versus "Squire" Dave Taylor
Highlights:
To avenge his former partner's loss of the title, Taylor wore his blueblood attire to the ring.
In split-screen, Taylor cut a promo on Iaukea.
While the Panama City Beach faithful chanted "U-S-A," Iaukea gave Taylor a monkey flip.
Suddenly, a Hummer limousine pulled up outside the nightclub, and the nWo emerged from it. As they made their way inside, Michael Wallstreet took a spill.
In the ring, Taylor gave Iaukea a cross corner whip followed by a shoulder block.
When Taylor gave him a second cross corner whip, Iaukea rolled him up for a 1-count.
Taylor then attempted a slam, but Iaukea fell on top.
1-2-3.
Iaukea retained.
Rating: DUD
Summary: Showcase match for Iaukea with the nWo drama intertwined.
Match 3 for the WCW US title: Eddie Guerrero (champion) versus Jim Powers (w/ Teddy Long)
Highlights:
Dean Malenko joined the broadcast table for this match.
While Malenko touted his skills and dismissed Guerrero, Powers hip-tossed Guerrero.
Powers then clotheslined Guerrero but ate a dropkick.
Next, he reversed a cross corner whip and gave Guerrero an overhead belly-to-belly suplex for 2.
He then delivered a vertical suplex for another 2.
As Guerrero came back, he slammed and gave Powers a springboard senton for 2.
Long got up on the apron, so Guerrero used momentum to send Powers into him.
Using a rollup, Guerrero pinned Powers.
Rating: *
Summary: Showcase match for Guerrero.
After the match, Okerlund interviews Guerrero in the ring. Guerrero's ready for Malenko on Sunday.
Match 4: Diamond Dallas Page versus Craig "Pitbull" Pittman
Highlights:
As the Panama City Beach faithful chanted "D-D-P," their hero gave Pittman a Rocker Dropper.
When Pittman tried to seek refuge outside the ring, he guillotined DDP using the top rope.
He then gave DDP a clothesline for 2.
When DDP hooked an inside cradle, he got 2.
Pittman came back with a belly-to-belly suplex for 2.
As he gave DDP a cross corner whip, he ate boot on his follow-through.
DDP then hit the Diamond Cutter.
1-2-3.
Rating: *
Summary: Showcase match for DDP. While Pittman continued working on WCW Saturday Night, this was his final Nitro appearance.
Valvoline sponsors the replay.
After the match, Okerlund interviews DDP in the ring. While DDP cuts a promo on Savage, Club La Vela loses power. D'oh!
On WCW Saturday Night, Prince Iaukea defends the World TV title against Juventud Guerrera. Otherwise, get your fork ready for more squash.
Once power is restored, Okerlund continues his interview with DDP who calls Savage "monkey boy."
Match 5: Rey Mysterio, Jr. versus Galaxy
Highlights:
As Mysterio made his entrance, a pre-recorded interview aired in split-screen.
After a leap frog, Mysterio gave Galaxy a monkey flip.
He then hit a springboard dropkick that almost sent Galaxy into the pool.
While Galaxy mounted the top turnbuckle, he tried to walk the top rope but got crotched by Mysterio.
Speaking of Mysterio, he delivered a springboard moonsault for 2.
Galaxy then reversed a cross corner whip and clotheslined Mysterio.
Next, he mounted the top turnbuckle but missed a moonsault.
Mysterio then hit the West Coast Pop.
1-2-3.
Mysterio won.
Rating: 1/2*
Summary: Showcase match for Mysterio.
HOUR#2!
Tony then shills Hall and Nash's upcoming appearance on MTV's Fame Or Shame. Needless to say, but Nash had to throw his weight around.
In the ring, Okerlund introduces MTV's John Sencio who showcases Miss WCW Monday Nitro Pamela Rogers. Where have I heard that name before? Oh yeah, she's a teacher who had an illegal relationship with one of her students. To put it mildly, becoming Miss Nitro may have been her crowning achievement in life.
Match 6 (eight-man): The "Total Package" Lex Luger, Giant, & the Steiners versus Amazing French Canadians, Greg "The Hammer" Valentine, & Roadblock
Highlights:
After Valentine missed a chop, Luger slammed him.
Rick tagged in and gave Valentine a Steinerline.
As Rougeau tagged in, the Canadians delivered a stungun to Rick.
Wait a minute! Look who the referee is! It's Randy Anderson! Welcome back, Pee Wee!
Roadblock tagged in and slammed Rick.
When he mounted the second turnbuckle, he missed a splash.
Scott tagged in and gave Roadblock a T-bone suplex.
As Giant tagged in, he delivered the chokeslam to Roadblock.
1-2-3.
Team WCW won.
Rating: DUD
Summary: Showcase match for Team WCW.
After the match, Okerlund interviews Team WCW in the ring.
Match 7: Ultimo Dragon (w/ Sonny Onoo) versus Juventud Guerrera
Highlights:
According to Schiavone, Dragon will face Psicosis at Uncensored.
When Dragon reversed a cross corner whip, he came up empty on his follow-through.
Guerrera then gave Dragon a flying headscissors followed by a dropkick.
As Dragon and Guerrera traded places outside the ring, Onoo put the shoes to Guerrera.
Dragon then leaped from the apron and delivered a double axe handle.
Back in the ring, Dragon unleashed a series of kicks followed by an airplane spin/backbreaker combo.
After Dragon tied him up in a bow-and-arrow, he gave Guerrera a slingshot suplex for 2. Tully Blanchard's legacy lives on!
Guerrera then escaped a German suplex and dropkicked Dragon to the platform.
As he mounted the top turnbuckle, Guerrera hit a somersault senton on the platform.
He then tossed Dragon back into the ring and delivered a springboard leg lariat for 2.
Next, he hooked a victory roll for another 2.
He then gave Dragon a cross corner whip but ate knee on his follow-through.
a Liger bomb, Dragon placed Guerrera atop the top turnbuckle and delivered a super huracanrana.
He then hooked the Tiger suplex and got the pin.
Rating: ***
Summary: While the execution was there, the Panama City Beach faithful sat on their hands.
Match 8: Scotty Riggs versus "Lionheart" Chris Jericho
Highlights:
As Riggs made his entrance, the Panama City Beach faithful chanted "We Want Buff."
After a leap frog by Jericho, Riggs gave him a back elbow.
He then slammed Jericho for 2.
As Jericho escaped a rear chin lock with a jawbreaker, he gave Riggs an overhead belly-to-belly suplex.
With Riggs on the apron, Jericho delivered a springboard dropkick sending him to the platform.
Jericho then suplexed him back in for 2.
Upon giving Riggs a cross corner whip, Jericho followed with a corner clothesline.
Riggs then reversed another cross corner whip but ate boot on his follow-through.
As Jericho charged, Riggs gave him a powerslam.
He then hit a pair of dropkicks, mounted the top turnbuckle, but Jericho crotched him.
When Jericho joined him, Riggs blocked a superplex and hit a lariat for 2.
Jericho then escaped a belly-to-back suplex and countered with a German suplex with a bridge for 2.
As Riggs hit a flying forearm, Bagwell ran in and whipped him with a leather strap.
Referee Mickey Jay called for the bell disqualifying Jericho.
Rating: **
Summary: Decent mid-card match until the storyline finish.
After the match, Bagwell continues to whip Riggs until Jericho hits him with a reverse thrust kick.
At the entrance, Okerlund interviews Madusa who cuts a promo on Luna Vachon and then butchers Akira Hokuto's name BADLY.
Lee Marshall then delivers the 1-800-COLLECT road report from "Savannah, GA." Perhaps he'll get stuck at Leopold's eating tutti frutti ice cream.
Match 9: Kevin Sullivan (w/ Jacqueline & Jimmy Hart) versus Hardbody Harrison
Highlights:
Sullivan ambushed Harrison at the bell and gave him a knee lift.
When he tossed Harrison outside the ring, he distracted referee Randy Anderson so that Jacqueline could slam him on the platform.
Back in the ring, Harrison hooked a sunset flip for 2.
He then countered a slam with an inside cradle for another 2.
Again, Sullivan knocked Harrison out of the ring, joined him, and made him taste the steel railing. It must have tasted like the Ragin Cajun at Patches Pub.
Sullivan then crotched Harrison on the steel railing. OUCH!
Next, Sullivan rammed him face-first into a palm tree.
Anderson called for the bell ruling the match a double countout.
Rating: DUD
Summary: More carnage from the bookerman.
After the match, Sullivan nails Harrison with a wooden tray and whips him into a Jacqueline clothesline. Upon tossing him down the steps toward the beach, he slams Harrison on the deck while Jacqueline gives him the business. Finally, Sullivan and Jacqueline toss Harrison into the pool. If Harrison didn't become such a ferocious sex offender, I'd feel sorry for him. Knowing that, I don't.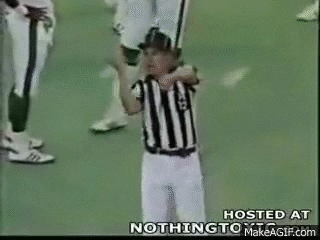 In the ring, Okerlund interviews Sullivan, Jacqueline, and Hart. Sullivan then tells Piper "no excuses" regarding the main event at Uncensored.
The nWo then hits the ring along with Sting. As Hogan confirms that Dennis Rodman has joined the now, we see a pre-recorded video where Rodman gets the shirt. Hogan then bestows the nWo t-shirt upon a sullen Sting. Nash then cuts a promo on the Steiners. After Hall tells Luger and Giant to "bring it," Savage cuts a promo on DDP, but they don't acknowledge him by name. Hogan then closes the segment by calling the nWo "tits." If Hogan was so hard up, I'm sure a flock of spring break girls could show him some.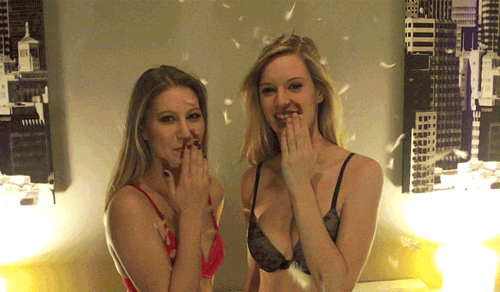 During a commercial break, a promo for WCW Uncensored airs. It will be LIVE on PPV on 3/16.
At the entrance, Okerlund interviews Public Enemy as Grunge is PISSED OFF with the Horsemen. As Rocco raps, Harlem Heat emerges and ambushes them.
Match 10: Harlem Heat (w/ Sister Sherri) versus Public Enemy
Highlights:
Rating: NONE
Conclusion: While an important storyline was added for the PPV on Sunday, the highlight of the Spring Break episode of Nitro was the convicted felon being dumped in the pool. I can only hope the PPV is worth the hype. What's on RAW?
TV Rating: 3.50
Stay tuned for RAW 3-10-97!
Comments? Suggestions? Send them to me at rsg@rockstargary.com and follow me on Twitter (@rockstargary202).
Custom Search