WELCOME TO ROCK STAR GARY REFLECTIONS!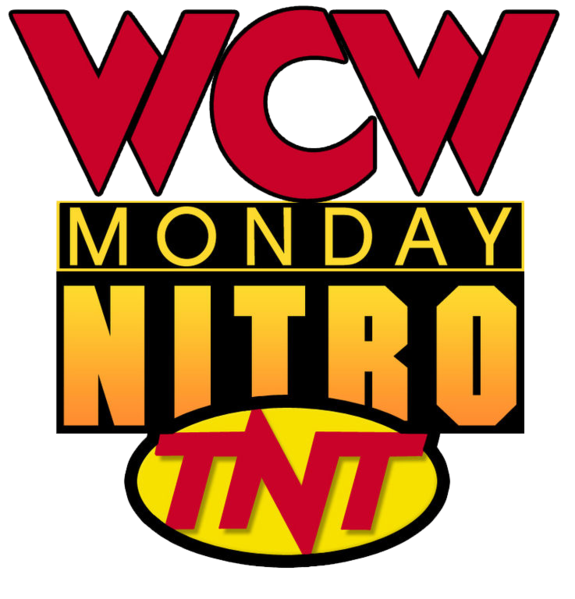 WCW Monday Nitro 3-3-97
Live from Atlanta, GA
Airdate: March 3, 1997
Attendance: 13,393 (10,353 paid)
Hosted by Tony Schiavone, Larry Zbyszko, "Iron" Mike Tenay, & Bobby "The Brain" Heenan
This was a special show for me as it was the second Nitro I attended live.
Quick story before I begin my reflection:
Back in December '96, I met Ric Flair in Matthews, NC following a special family event. Despite his elongated recovery from injury, Flair was incredibly gracious and polite. When I asked him when WCW was making its return to Atlanta, he must have mentioned something to the front office because this show was scheduled soon thereafter.
Prior to the opening match, the nWo exits a Hummer limousine. Behind the limousine, Dr. Harvey Schiller, President of Turner Sports, appears. What's he doing here?
Match 1: Jeff Jarrett & Steve "Mongo" McMichael (w/ Debra) versus Konnan & Hugh Morrus
Highlights:
After an inverted atomic drop to Morrus, Jarrett missed a running guillotine.
Morrus then hit a lariat and tagged in Konnan.
Upon giving Jarrett a somersault clothesline, Konnan nailed Mongo.
Morrus tagged in, and he and Konnan double-clotheslined Jarrett.
As Morrus mounted the top turnbuckle, Jarrett escaped Konnan's clutches with his trick knee.
Unknowingly, Morrus dove from the top turnbuckle and nailed his partner.
Hot tag Mongo.
As Mongo cleaned house, Public Enemy came to the ring.
Jarrett then came to Debra's rescue, fought a tug-o-war with Rocco over the Haliburton, and CREAMED Mongo accidentally with it. The THUD could be heard in Augusta. It was that LOUD.
Konnan made the cover as Mongo was both

OUT COLD

and

BUSTED OPEN

.
1-2-3.
Konnan and Morrus won.
Rating: *
Summary: More angle than match as the Horsemen drama continues. Due to the legitimate shot with the Haliburton, Mongo doesn't move for a few moments afterward.
After the match, Flair and Arn join their comrades in the ring. "Mean" Gene Okerlund interviews them as Arn berates Jarrett for his actions. When Jarrett talks to Flair, the "Nature Boy" retorts by saying that Jarrett's "making him look bad." Mongo wakes up and questions Jarrett's intentions. When Debra speaks, the entire Atlanta faithful boos her. Regardless, she wants unity within the Horsemen since they will supposedly face Public Enemy at Uncensored.
Match 2: Diamond Dallas Page versus Rick Fuller
Highlights:
Upon reversing a cross corner whip, DDP gave Fuller a belly-to-back suplex.
Fuller came back with a jawbreaker as the Atlanta faithful chanted "D-D-P."
After a slam, Fuller hit a leg drop for 2.
DDP then gave Fuller a discus punch and signaled for the Diamond Cutter.
When Fuller attempted another slam, DDP escaped and hit the Diamond Cutter.
1-2-3.
DDP won.
Rating: *
Summary: Showcase match for DDP whom the Atlanta faithful adores.
After the match, Okerlund interviews DDP in the ring. We then revisit last week's show when Savage blindsided DDP. I smell an upcoming feud.
Match 3: Juventud Guerrera versus Ray Mendoza, Jr.
Highlights:
When Mendoza attempted a release German suplex, Guerrera landed on his feet and gave him a spin kick for 2.
Mendoza then delivered a clothesline, but Guerrera responded with a flying headscissors.
After a dropkick that sent Mendoza to the floor, Guerrera hit a baseball slide.
As Guerrera attempted a springboard move, Mendoza made him eat the apron. OUCH!
Mendoza then delivered a vertical suplex on the floor.
Back in the ring, he gave Guerrera a cross corner whip but ate boot on his follow-through.
He then gave Guerrera an overhead belly-to-belly suplex for 2.
While he attempted another vertical suplex, Guerrera countered with a swinging neckbreaker.
Guerrera then delivered an elbow drop followed by a springboard leg drop for 2.
Upon ducking a clothesline, he gave Mendoza a huracanrana for another 2.
He then backdropped Mendoza over the top rope, but referee Scott Dickinson didn't disqualify him.
Next, he hit a tope suicida from the adjacent apron and between the turnbuckles. Clever!
He then gave Mendoza a flying headscissors into the ring followed by a cross corner whip. Unfortunately, he came up empty on his follow-through.
When Mendoza mounted the top turnbuckle, Guerrera caught, joined, and crotched him on the top rope. YEE-OUCH!
Guerrera then hit a springboard spinning heel kick, mounted the top turnbuckle, and delivered a 450° splash.
1-2-3.
Guerrera won.
Rating: *1/2
Summary: Showcase match for Guerrera.
Castrol sponsors the replay.
At the broadcast table, Jimmy Hart, Kevin Sullivan, and Jacqueline interrupt Schiavone. Jacqueline touts Sullivan's wrestling skills as he cuts a promo on Benoit. They're still in MC Hammer mode because they're "too legit to quit." Hart even had that airbrushed on the back of his jacket.
THE FOLLOWING ANNOUNCEMENT HAS BEEN PAID FOR BY THE NEW WORLD ORDER:
Buy the shirt! Send it to Rock Star Gary. Make it an XL.
THE PRECEDING ANNOUNCEMENT HAS BEEN PAID FOR BY THE NEW WORLD ORDER.
After a commercial break, "Hammering" Hank Aaron was shown standing in the front row.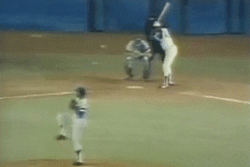 Match 4: Dean Malenko versus Mike Enos
Highlights:
According to Schiavone, Malenko will challenge Guerrero for the US title at Uncensored.
After a dropkick to the knee, Malenko abused Enos' leg using the steel railing.
Enos came back with an overhead belly-to-belly suplex but couldn't capitalize.
When Enos reversed a cross corner whip, he ate a mule kick on his follow-through.
Malenko then mounted the top turnbuckle and hit a cross body block.
Using momentum, Enos floated over and got 2.
He then gave Malenko a short-arm clothesline but missed a diving head butt.
Out of nowhere, Malenko hooked an inside cradle and pinned Enos.
Rating: **
Summary: Showcase match for Malenko.
After the match, Malenko grabs the microphone and cuts a promo on Guerrero.
On WCW Saturday Night, a whole lot of squash gets served. Bring a fork!
At the entrance, Okerlund interviews Eric Bischoff. While Bischoff gloats his influence, Schiller emerges from the entrance to address him. As Okerlund mentions that Schiller is Bischoff's supervisor, Schiller questions Bischoff's continued abuse of power. Due to the abuse, Schiller suspends him. Woohoo!
Match 5 for the WCW US title: Eddie Guerrero (champion) versus Ultimo Dragon (w/ Sonny Onoo)
Highlights:
After a leap frog, Dragon gave Guerrero a huracanrana.
Guerrero came back with a flying headscissors, but Dragon used momentum to send Guerrero outside the ring.
While there, Guerrero received some kicks from Onoo as Dragon distracted referee Mark Curtis.
Back in the ring, Dragon unleashed a series of kicks followed by a spinning heel kick.
Dragon then hit a cartwheel followed by a cross body block, but Guerrero used momentum (and the ropes) to land on top.
1-2-3.
Guerrero retained.
Rating: 1/2*
Summary: Too quick to be worth much. While I understand Guerrero had to retain, the method by which he did so seemed suspicious.
In the ring, Okerlund interviews Guerrero. Suddenly, Malenko hits the ring to argue with him.
HOUR#2!
We then revisit moments from hour #1.
Match 6: Scotty Riggs versus Michael Wallstreet
Highlights:
As Riggs leap-frogged him, Wallstreet gave him a hip toss.
Riggs then delivered a dropkick for 2.
Upon mounting the top turnbuckle, Riggs hit a double axe handle for another 2.
Wallstreet then used momentum to send Riggs outside the ring.
When he joined Riggs, Wallstreet rammed him face-first into the apron.
He then hit an elbow drop for 2.
After a leg drop, he got another 2.
Shortly after, Riggs countered a rear chin lock with a jawbreaker.
He then gave Wallstreet a boot to the face, mounted the second turnbuckle, and hit a missile dropkick.
Next, he mounted the top turnbuckle again, hooked a sunset flip, and got 2.
While Riggs hit a forearm smash, Buff Bagwell hit the ring to attack him.
Referee Scott Dickinson called for the bell disqualifying Wallstreet.
Rating: *
Summary: More angle than match as Bagwell and Riggs will have a rematch at Uncensored.
After the match, Bagwell and Wallstreet try a double-team, but Riggs wisely exits the ring, grabs a metal chair, and almost ANNIHILATES Bagwell.
Lee Marshall then delivers the 1-800-COLLECT road report from "Panama City Beach, FL." Since he loves Heenan so much, I wonder if he got a tattoo of a weasel while down at the beach.
Piper then comes to the ring and teases Hogan about succumbing to his sleeper. While he mentions his immediate family in Oregon and his second yet extended family—the fans, he wants to create a third family for Uncensored. To do so, he'll face six challengers to build his team. Uh oh.
The first challenger is a built guy with a ponytail, but Piper applies a hammerlock to make the guy tap out. Accordingly, the Atlanta faithful give the guy thumbs down.
The second challenger is the future Luther Reigns who wasn't much more than a Power Plant trainee in 1997. When Reigns tries to slam him, Piper applies the sleeper to a huge ovation. Reigns also gets thumbs down.
The third challenger gets demolished by the fourth challenger.
The fourth challenger is a boxer. Prior to fighting Piper, Schiavone uncorks "this is going to be a Nitro that's remembered for years." How prophetic. According to IMDB, the boxer is Craig Mally. While Mally gets the early offense, Piper unleashes his own and knocks him down. After Piper gets knocked down, he WALLOPS Mally and knocks him down a second time. As the Atlanta faithful begins to boo, Mally overwhelms Piper. Next, Piper shakes his hand and welcomes him aboard although he wants another "round" without gloves. Nevertheless, we have one member, so let's move on.
The fifth challenger is a kickboxer—Layton Morrison--who picks Piper up, places him atop the top turnbuckle, and punts him. He then decks Piper with a kick to the head. As Piper comes back, the Atlanta faithful is SILENT. Reluctantly, we have family member #2.
The sixth challenger is John Tenta who hasn't seen a WCW ring since October. Since the Atlanta faithful recognize him, we cheer him. When Tenta chokes Piper, the other two family members attack him. As they fight among each other, Piper enjoys it and welcomes Tenta to the team. BOOOOOOOOOOOOOO!
While I understand that Piper wants to be a strong third-party in the WCW-nWo political feud, this idea is harebrained from the onset. Trotting out nobodies on LIVE TV in front of a hot crowd equals not only bored fans but also ratings death. If I hadn't been in the Omni that night, I'd be watching RAW during this elongated segment.
Match 7: Rey Mysterio, Jr. versus Mr. J.L.
Highlights:
While Prince Iaukea offered Mysterio a title shot at Uncensored via split-screen, Mysterio delivered a springboard corkscrew senton to JL for 2.
After a flapjack, JL got 2.
He then hooked la magistral cradle for another 2.
Upon clotheslining Mysterio, JL mounted the top turnbuckle, but missed a diving head butt.
Mysterio then received a cross corner whip, slid outside the ring, but ate a baseball slide.
the apron, JL hit a running senton to Mysterio on the floor.
As JL mounted the top turnbuckle, Mysterio caught and gave him a super huracanrana for 2.
JL came back with an inverted atomic drop but received the West Coast Pop.
1-2-3.
Mysterio won.
Rating: ***
Summary: Decent short match showcasing Mysterio's high-flying talent.
At the entrance, Okerlund interviews Madusa who believes Bischoff should have been fired yet is also ready for Akira Hokuto. She then mentions Luna Vachon who bolts through the entrance to attack her. Luna then makes Madusa taste the steel railing. It must have tasted like the El Santo at Stats.
Prior to the main event, the nWo comes to the ring including the suspended Bischoff. Interestingly, Sting stands among them. While Hogan mentions Bischoff's "personal" relationship with Ted Turner, he condemns Schiller for being "out of his league." He then calls Piper's Family "wrestling fans." Savage then runs down Piper as the nWo lovefest completes the segment.
During the commercial break, a promo for WCW Uncensored airs. It will be LIVE on PPV on 3/16.
If you miss that WCW PPV, Spring Stampede will be LIVE on PPV on 4/6.
Match 8 for the WCW World tag team titles: The "Total Package" Lex Luger & Giant (champions) versus Steiners
Highlights:
So much for that car wreck, eh?
Rick gave Luger a cross corner whip but ate boot on his follow-through.
Afterward, Luger FLATTENED him with a lariat.
Rick came back with a powerslam and tagged in Scott.
Speaking of Scott, he gave Luger a belly-to-belly suplex followed by a double underhook powerbomb.
Luger came back with his own powerslam and tagged in Giant.
After a big boot, Giant delivered an elbow drop for 2.
Rick tagged in, mounted the top turnbuckle, and gave Giant a double axe handle.
Next, the Steiners gave Giant a double vertical suplex for 2.
As the match stopped abruptly, the nWo came through the Atlanta faithful to the ring.
Rating: NONE
While Sting comes to the ring with his bat, Piper and his family hit the ring. Meanwhile, the Atlanta faithful chant "We Want Sting," Schiavone signs off, and a melee breaks out.
Conclusion: What did this show accomplish? First, it showcased the main event for Uncensored. Second, it mentioned the World TV and US title matches. Third, it promised us Bagwell-Riggs Part Deux. But fourth, and most importantly, it gave us the WORST segment in Nitro's history thus far.
As a fan in the Omni, I loved every minute that I was there except for the Piper's Family segment. What's on RAW?
TV Rating: 3.40
Stay tuned for RAW 3-3-97!
Comments? Suggestions? Send them to me at rsg@rockstargary.com and follow me on Twitter (@rockstargary202).
Custom Search