WELCOME TO ROCK STAR GARY REFLECTIONS!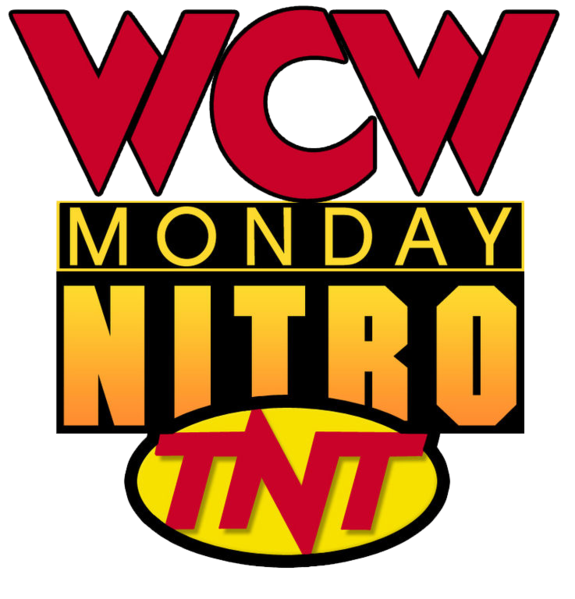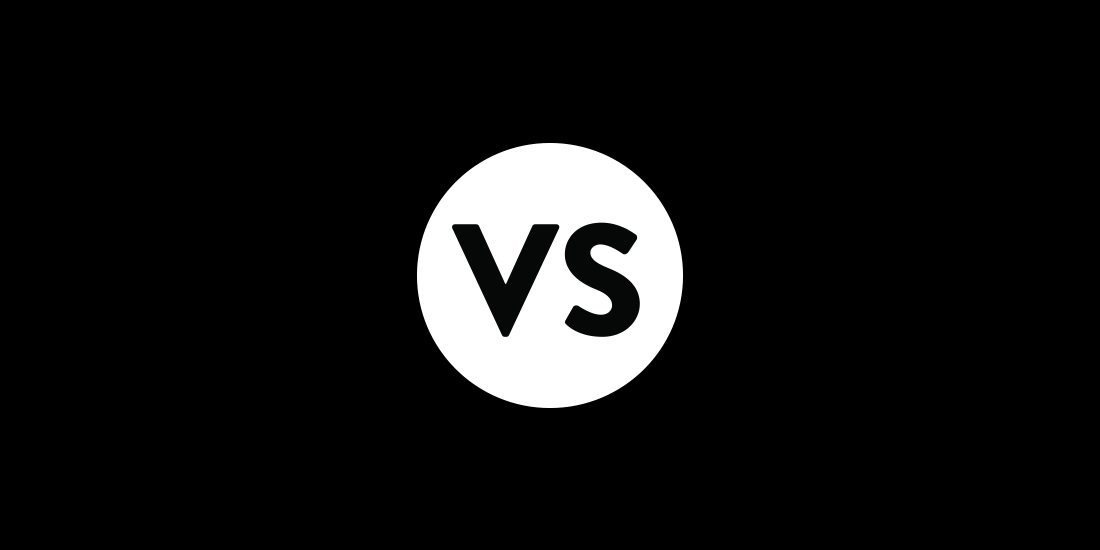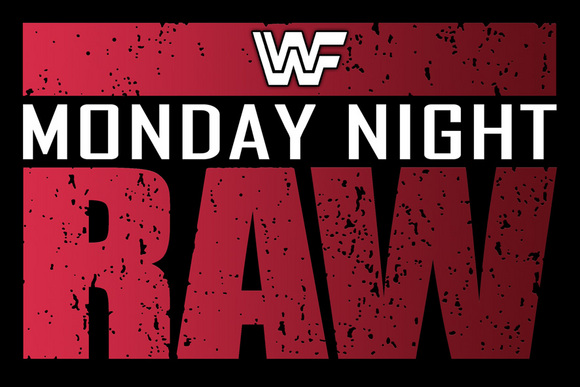 WCW Monday Nitro
Live from Huntsville, AL
Airdate: October 23, 1995
Attendance: 7,000 (2,100 paid)
Hosted by Eric Bischoff, Bobby "The Brain" Heenan, and Steve "Mongo" McMichael
Opening montage.
Match 1: "Macho Man" Randy Savage versus Kurasawa (w/ Colonel Parker)
Highlights:
Distraction by Parker put Kurasawa on offense early.
After receiving kicks to both the chest and back Savage tossed Kurasawa between the ropes to the floor.
Upon receiving a thrust to the throat Savage was sent outside the ring.
Baseball slide by Kurasawa.
Kurasawa then yanked on Savage's arm similar to the way he "broke" Road Warrior Hawk's arm.
He tried another baseball slide but Savage sidestepped him.
As Savage was leaning against the ring post Kurasawa tried to kick him and hit the post. OUCH!
Clothesline to the back of the neck by Savage.
He then mounted the top turnbuckle and hit the big elbow.
1-2-3.
Rating: *
Summary: Kurasawa on offense was not good; however, this was a tune-up for Savage for his match against Kamala at Halloween Havoc. I realize that Savage liked only having a minute or so of offense in his matches, but it's hard to root for the guy when he wins with a pattern such as this. Poor opener.
The lights go out as King Curtis yells on the video board. A huge block of "ice" is shown. Curtis then promises doom for Hulkamania at Halloween Havoc. This is the preview of the Yeti. More on this at Halloween Havoc.
Standing in front of the "ice" the Giant and Taskmaster are interviewed by "Mean" Gene Okerlund. Taskmaster refers to the "ice" as the Dungeon of Doom's "insurance policy." I hope they paid their premiums.
Eric shills Halloween Havoc this Sunday only on PPV!
Slim Jim ad featuring "Macho Man" Randy Savage.
Gene interviews WCW World Champion Hulk Hogan. The "Hulkster" is still sans mustache and wearing black along with a neck brace. He rips off said neck brace and states he is ready for the Giant at Halloween Havoc. Also, he isn't crazy about his "friends" Savage, Sting, and Luger and makes an OJ Simpson black glove reference. Hmmm. Interesting promo that foreshadowed "Hollywood" Hogan.
On WCW Saturday Night the American Males will defend the WCW World tag team titles against Harlem Heat (taped 10/11). Also, Lex Luger faces the Shark. Lastly Hogan will be there as well.
Match 2: "The Crippler" Chris Benoit and Dean Malenko versus Eddie Guerrero and "Das Wunderkind" Alex Wright Mr. JL
Highlights:
Wright was supposed to be Eddie's partner, but his knee was injured. Mr. JL substituted for him.
After Guerrero went outside the ring to avoid Malenko being hiptossed onto him Malenko delivered a plancha.
Tope suicida by Benoit but he hit Malenko instead of Guerrero.
Assisted plancha for Mr. JL by Guerrero onto both Malenko and Benoit.
Dropkick by Malenko.
Tilt-a-whirl backbreaker by Guerrero to Malenko.
Assisted flying headbutt by Mr. JL to Malenko in the corner.
Belly-to-back suplex by Malenko to Mr. JL.
We get a split-screen (sigh) of Shark fighting with Scott Norton.
Flying headscissors by Mr. JL to Benoit.
Nice double-team maneuver as Benoit gave Mr. JL a snap mare followed by a Malenko dropkick to the back of the neck.
Abdominal stretch by Malenko.
Clothesline in the corner by Malenko followed by a sweet belly-to-belly suplex.
Belly-to-back suplex by Benoit to Mr. JL.
Springboard leg drop by Malenko.
Sunset flip by Mr. JL.
Benoit tossed Mr. JL onto the top rope.
JL mounted the top turnbuckle but received a superplex from Benoit.
Backslide by Mr. JL.
Flying back elbow by Mr. JL.
Hot tag Guerrero.
Dropkick by Guerrero to Malenko then one to Benoit sending him to the floor.
Enziguri by Guerrero.
Wright tripped Malenko coming off the ropes. Mr. JL rolled him up for the pin.
Rating: ****
Summary: Excellent fast-paced tag match showcasing all four men. This was ground-breaking stuff for 1995 and worth your time to seek out.
After the match Brian Pillman attacks Guerrero in the aisle then delivers a DDT on the concrete floor. OUCH!
Prior to the match Eric and Mongo trash WWF In Your House 4 from last night. I don't blame them one bit. Yuck!
It should be noted that Sting's progression from Venice Beach surfer to the Crow started here as his natural color was emanating from his roots. He also has that fu manchu that Hogan referenced earlier. So the seeds of both "Hollywood" Hogan and "Crow" Sting were planted here in October 1995.
Match 3: Sting and "The Total Package" Lex Luger versus Harlem Heat (w/ Sister Sherri)
Highlights:
Dropkick by Sting to Booker T.
He then gave Booker T a hiptoss over the top rope to the floor.
Luger came off the second rope with a double axe handle.
Dropkick by Booker T to Luger.
Axe kick by Booker T to Luger.
Meanwhile Sherri had Polaroids of Colonel Parker that she admired.
Eric questioned Luger's motives.
Sidewalk slam by Stevie Ray.
Booker T mounted the top turnbuckle but missed the Harlem Hangover.
Hot tag Sting.
Clothesline in the corner by Sting to Booker T.
Stinger Splash to Booker T.
One for Stevie Ray.
Elbow drop by Sting.
Sting attempted the Scorpion death lock on Booker T, but a mafia kick by Stevie Ray put an end to that.
Booker T and Stevie Ray gave Luger a double suplex.
In the meantime Sting mounted the top turnbuckle, hit Booker T with a clothesline, and got the pin.
Rating: **1/2
Summary: Tag formula worked well with these guys, but only Sting and Booker T had their workman's boots on here. Yes, the tag champs got pinned here, but they weren't the tag champs on TV yet, so shh!
Immediately after the match the Taskmaster and Giant hit the ring. Luger is still in there. Due to his inability to exit the ring Luger ate a chokeslam. Sting returned to the ring and ate one too. Savage runs in and gets the Giant to turn his back to the aisle. Quickly Hogan enters the ring and pushes the Giant in the back. Savage asks if he wants help, but Hogan wants Giant one-on-one.
Hogan strikes Giant a couple of times to ZERO effect. Giant then nails Hogan in the back. Hogan then hulks up to a mixed reaction then rams the Giant into the top turnbuckle. As the members of the Dungeon of Doom enter the ring so does Savage. Head of security Doug Dellinger enters the ring with a billy club to restrain Hogan.
Suddenly the lights flicker, and the huge block of "ice" breaks as a mummy is shown inside before they go off the air.
Conclusion: Despite the seeds of character change for Hogan and Sting being sown here this episode didn't sell the PPV as well as it could have and truly sucked. The goofiness of the Yeti and the Dungeon of Doom didn't sell tickets in 1995 no matter how big the WCW's star power was.
With that being said the one true highlight of the program was the tag match between Benoit/Malenko and Guerrero/ Mr. JL. I'm curious to find out how this episode fared against a post-PPV RAW.
TV Rating: 2.20
WWF Monday Night RAW
Live from Brandon, Manitoba, Canada
Airdate: October 23, 1995
Attendance: 2,000
Hosted by Vince McMahon and Jerry "The King" Lawler
We see highlights of the aftermath of the main event last night. Additionally the WWF Women's title will be up for grabs as Bertha Faye defends against Alundra Blayze. Also a 20-man over-the-top-rope battle royal to determine the #1 contender to the Intercontinental title takes place. Lastly an update on the condition of Shawn Michaels will be forthcoming.
Opening montage.
Sid gets some pre-recorded comments shown prior to the battle royal. He must be buddies with Goldust as they both love to whisper to us. Marty gets some words in as well.
Match 1 (Battle Royal to determine #1 contender to the Intercontinental title)
Participants: 1-2-3 Kid, Aldo Montoya, Bam Bam Bigelow, Barry Horowitz, Bob Holly, Bodydonna Skip, Duke Droese, Fatu, Hakushi, Henry Godwinn, Hunter Hearst Helmsley, Isaac Yankem, Jean-Pierre LaFitte, Kama, King Kong Bundy, Marty Jannetty, Owen Hart, Rad Radford, Savio Vega, and Sycho Sid.
Highlights:
Within the first minute King Kong Bundy got thrown out. It was probably past his dinner time.
Skip tossed Aldo Montoya out.
Bigelow got Helmsley over the top rope, but he landed on the apron.
Sid tossed Bob Holly out.
Big kick by Sid sent Droese out.
Helmsley teased elimination again but survived.
Hakushi was eliminated.
Kama eliminated Fatu.
Horowitz got rid of Skip.
During the commercial break Godwinn, Horowitz, and Radford were all eliminated.
Sid backdropped Yankem over the top to eliminate him.
Six men left.
Vince notified us that the winner will face Razor Ramon next week on RAW for the title.
Bigelow bumped into Sid knocking him over the top rope.
Spinning heel kick by Vega to LaFitte.
Split-screen as Ramon studied the last five combatants like he was solving a math problem.
Superkick by Vega to LaFitte.
Double clothesline by Vega and Bigelow to LaFitte.
After a commercial break Bigelow was gone courtesy of LaFitte.
Four men left.
Sleeper by Jannetty to Owen.
DDT by Vega to LaFitte.
Marty got Owen over the top rope, but he landed on the apron.
Enziguri by Vega to Owen.
Owen missed a spinning heel kick as Vega eluded him.
Vega got one of his own.
He then tossed Jannetty over the top rope, but Jannetty skinned the cat to toss Vega out instead.
Jannetty then backdropped LaFitte over the top rope.
It's down to Owen and Jannetty.
A pair of clotheslines sent Owen over the top rope, but he stood on the apron.
Five right hands by Jannetty couldn't send Owen to the floor.
Enziguri by Owen.
He then used momentum to put Jannetty through the ropes to the floor.
Jim Cornette distracted Jannetty until "the British Bulldog" Davey Boy Smith ran in and nailed him.
He then rammed Jannetty face-first into the steel steps.
A dazed Jannetty was running the ropes until Owen tossed him out to win.
Rating: NONE
Summary: While there were moments that were entertaining this was mostly boring.
Promotional consideration paid for by WrestleMania: The Arcade Game.
Outside the ring Lawler interviews Owen with Cornette. He steals Bret's motto of "The best…" just to be spiteful.
At Survivor Series, Diesel will defend the WWF championship against Bret "Hitman" Hart. Next the finish to last night's main event was shown. Afterwards Bret and Diesel traded blows to end the show. Screw all of you for paying money to see it!
Survivor Series is brought to you by Milton-Bradley Karate Fighters. An extremely hyper Dok Hendrix showcases the wild card eight-man elimination match. On one team will be Shawn Michaels, Sycho Sid, Bulldog, and Ahmed Johnson while Dean Douglas, Yokozuna, Owen, and Ramon make up the other squad.
Back in the arena Bob Backlund is in the stands campaigning…to Canadians? Bob, put down the Crown Royal!
Ahmed cuts a pre-recorded promo telling Michaels: "Don't sweat it, G." Insert your own comments here.
Match 2: Avatar versus Brian Walsh
Highlights:
For those unaware Avatar was Al Snow in ninja gear.
Plancha by Avatar.
He then missed a moonsault.
Clothesline by Walsh.
Make that 2.
Flying clothesline by Avatar.
Backbreaker.
Standing moonsault.
Standing splash got the pin.
Rating: ½*
Summary: ZERO reaction from the crowd to Avatar's debut. Poor Al.
Barry Didinsky shills the standees for Bret and Shawn.
RAW is brought to you by Milton-Bradley's Karate Fighters.
Next week Ramon defends the Intercontinental title against Owen. Also Goldust makes his RAW debut against Savio Vega.
We see the finish to the Women's title match at Summerslam when Bertha Faye won with a sit-out powerbomb.
Match 3 for the WWF Women's title: Bertha Faye (champion w/ Harvey Wippleman) versus Alundra Blayze
Highlights:
For those unfamiliar Bertha Faye was played by the late Rhonda Sing.
Military press slam by Bertha.
Leg drop by Bertha.
Make that 2.
Sunset flip by Blayze.
Clothesline by Bertha.
Sunset flip #2 for Blayze didn't go well as Bertha sat on her. SQUISH!
After a commercial break Blayze had Bertha in a Boston crab.
During the break Bertha gave Blayze a sit-out powerbomb. Obviously it didn't get the pin this time.
Monkey flip from the top turnbuckle by Blayze.
Hip toss.
Dropkick from the second turnbuckle.
Leg lariat.
Blayze attempted a piledriver but received a back drop instead.
Bertha mounted the second turnbuckle, but Blayze delivered a headscissors to send her down to the mat.
Wippleman got up on the apron, grabbed Blayze, but Bertha steamrolled Wippleman sending him into the steel railing. It must have tasted like the Smokehouse pork back ribs at Montana's Cookhouse.
German suplex with a bridge got the pin for Blayze.
WE HAVE A NEW CHAMPION!
Rating: **
Summary: I'm no misogynist, but women's wrestling in North America still wasn't great stuff back in 1995. I wonder what Blayze did with the title going forward. Hmmm.
After the match Bertha chased Wippleman backstage.
Back in the locker room Jim Ross interviews Shawn Michaels. A very subdued HBK referred to Douglas as "undeserving."
Conclusion: While I'm not a huge fan of battle royals I'm glad that Owen won. That being said that took up half the show with the other half as being somewhat filler. I'm sure with the right opponent Blayze could make a match more entertaining than her match here. RIP Rhonda.
TV Rating: 2.60
Who won? I guess the wrestling fans like a battle royal as opposed to the Dungeon of Doom nonsense on Nitro as RAW won again this week. Next week's shows appeal to me as the fallout from Halloween Havoc occurs on Nitro while RAW has a couple of fascinating match-ups.
See you at Halloween Havoc!
CORRECTION: For week six I noted that RAW scored a 2.6. While they indeed won, RAW scored a 2.5 instead of 2.6. My bad.
Comments? Suggestions? Send them to me at rsg@rockstargary.com and follow me on Twitter (@rockstargary202).
Custom Search