WELCOME TO ROCK STAR GARY REFLECTIONS!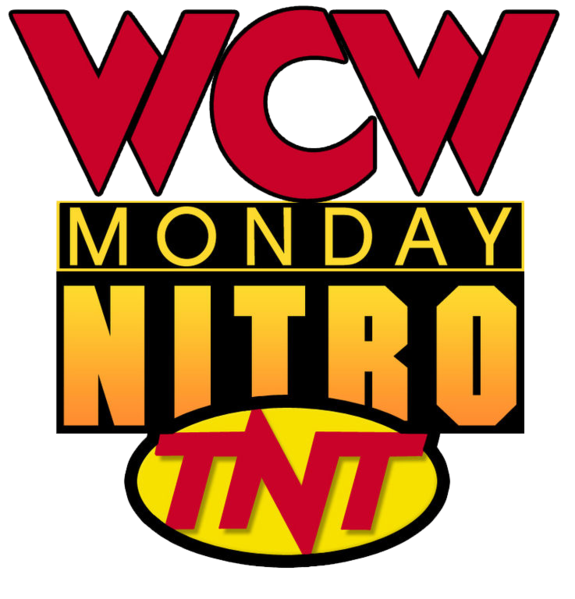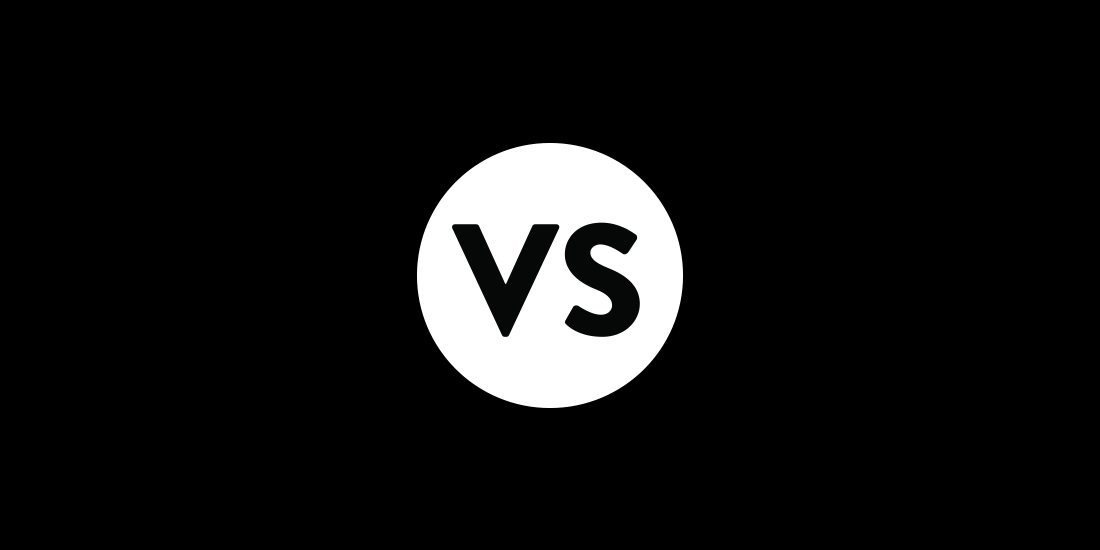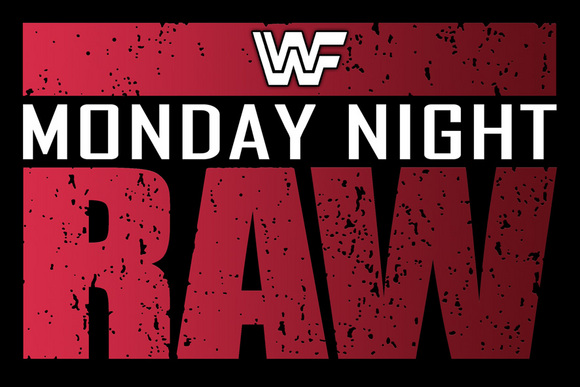 WCW Monday Nitro
Live from St. Petersburg, FL
Airdate: November 11, 1996
Attendance: 3,800
Hosted by Tony Schiavone, Larry Zbyszko, Eric Bischoff, Bobby "The Brain" Heenan, and "Iron" Mike Tenay
Opening montage.
Prior to the first match, we revisit last week's episode when Benoit and Mongo dismissed Jarrett as a Horseman while Sting listened from the cheap seats. Despite getting dissed, Jarrett mentioned that Sting "fumbled the ball." Famous last words.
Match 1: The "Crippler" Chris Benoit (w/ Woman) versus Jeff Jarrett
Highlights:
Before the bell, Hart and Taskmaster provided Benoit solid advice in split-screen. Earplugs perhaps?
It should be noted that eight members of the front row opposite the hard camera are wearing black t-shirts spelling "nWo 4 Life." That catchphrase may catch on at some point.
According to Tony, Jarrett has a return match against the Giant at World War III on 11/24.
Oh yeah…the match…
After receiving a head butt, Jarrett reversed an Irish whip then gave Benoit a drop toe hold.
During a commercial break, an ad for World War III aired. Something about the Nasty Boys caught my ear.
Nonetheless, a brawl ensued as both competitors hammered one another.
Jarrett then gave Benoit a swinging neckbreaker followed by a vertical suplex.
Next, he gave Benoit a running guillotine.
Benoit came back with a clothesline, and they brawled again.
After Jarrett delivered a clothesline, Benoit hung him out to dry on the top rope.
Standing on the apron, Jarrett came back by suplexing Benoit from the ring to the floor. That was crazy and dangerous!
Seemingly from out of nowhere, Sting entered the ring and gave Jarrett the Scorpion death drop.
Without hesitation, referee Jimmy Jett called for the bell disqualifying Benoit.
Rating: **1/2
Summary: Sports-entertainment finish to a match that could have gone either way. I guess Sting didn't fumble there, Jarrett.
After the match, Woman tells Benoit that Jarrett's "WCW," and he should help Jarrett. Jett has to separate them before any further violent tendencies transpire.
After a commercial break, a long-haired guy with a plain vanilla envelope interrupts Tony and Zbyszko. He then leaves the envelope on the broadcast table as Doug Dillinger and other security officers escort him away. Kids, do NOT try this at home.
Tony opens the envelope from "Ken McDade", and it's a tape about Piper. Seriously?
Following a commercial, according to Tony, Dr. James Andrews performed shoulder surgery on Flair's left shoulder. Specifically, Dr. Andrews informed us that Flair had a torn rotator cuff and will be out roughly four months. Mark your calendars for March 1997!
Match 2 (WCW Women's title quarterfinal): Malia Hosaka versus Zero (w/ Sonny Onoo)
Highlights:
At the bell, Hosaka delivered a trio of dropkicks that didn't faze Zero.
After a vertical suplex, Zero delivered a leg drop.
Hosaka then attempted a sunset flip but got SQUISHED instead for 2.
She then tried a flying chop, but couldn't take Zero off her feet.
Zbyszko's running joke during the match was that he didn't believe Zero was female.
Anyway, Zero then clotheslined Hosaka for 2 as she pulled Hosaka up.
Next, she delivered a crucifix powerbomb for the pin. So THAT'S where Hall learned that move!
Zero advanced.
Rating: DUD

Summary: Your side of vegetables is ready---SQUASH CITY!

Tony then welcomes back "Mean" Gene Okerlund! Hotline fans rejoice!

At the entrance, Okerlund interviews DDP. We then revisit last week's episode when the Outsiders assisted DDP with his victory over Ice Train. According to DDP, he used to manage Hall and wrestle in a tag team with Nash. Suddenly, the Outsiders appear and attempt to recruit Page. On the other hand, DDP notes that he'd be #8 if he joins. No dice. Nash rebuts with Page living on the same street as Bischoff. That's COLD, brother. Page takes exception so Nash rescinds the offer. Hey, I would take exception too since the jabronis with cajones have known one another for several years. Sheesh!

On WCW Saturday Night, Tony listed a ton of talent appearing on the show. Program your VCR now! What he didn't reveal was a rematch between Chris Benoit and Hector Guerrero. Hopefully the latter sticks around a little while.

Match 3: Rey Mysterio, Jr. versus Ciclope

Highlights:
As Mysterio made his entrance, Ultimo Dragon and Onoo sat at ringside with eight belts. Wow!
After a leap frog, Mysterio gave Ciclope a monkey flip.
vMysterio then delivered a springboard headscissors sending Ciclope to the floor.
With reckless abandon, Mysterio then hit a tope suicida. Holy flying nuclear missiles, Batman!
As Mysterio LOUDLY called his next move to the entire world, Ciclope clotheslined him out of his footwear for 2.
He then hit a sunset flip powerbomb from the ring to the floor. That was nuts!
Back in the ring, that got 2.
Meanwhile, Cruiserweight champion Dean Malenko watched from the entrance.
Ciclope then mounted the top turnbuckle and gave Mysterio a missile dropkick for another 2.
After a face plant, Ciclope placed Mysterio on the top turnbuckle and gave him a DDT for yet another 2.
In the meantime, Psicosis also watched from the entrance while wearing his mask.
Another powerbomb by Ciclope got 2.
Mysterio came back with a spinning heel kick.
He then attempted an Asai moonsault, but Ciclope caught him and delivered a tombstone piledriver.
Ciclope then tried to mount the top turnbuckle, but Mysterio dropkicked him to upset his balance.
He then followed up with a flying headscissors to…the…floor. Oh. My. God. That was certifiably insane.
Next, Mysterio hit the West Coast Pop and got the pin.
Rating: ****
Summary: At the beginning of the match, the St. Pete faithful were sitting on their hands. But by the end, they were standing on their feet applauding. Great match!
After the match, Malenko notices Psicosis behind him. I think he told him that Halloween was a couple of weeks ago since Psicosis left so abruptly.
PEPBOYS sponsors the replay.
After a commercial break, Tony shills wcwwrestling.com. The nWo minions then lead the Outsiders and Syxx to the ring. Syxx has a Cable ACE award. They then threaten to take over the award show this weekend. Following that, Hall then shills nwowrestling.com as Nash cracks a joke about Zbyszko's Hawaiian shirt and wants to convert the show to nWo Monday Nitro. Finally, Hall plugs the Cable ACE Awards on TNT.
HOUR #2!
Match 4: The "Total Package" Lex Luger versus Scott "Flash" Norton
Highlights:
And now for something completely different…
After a backbreaker by Norton, Sting reappeared in the stands.
In the ring, Luger clotheslined Norton over the top rope to the floor.
He then joined Norton and rammed him shoulder-first into the ring post.
Next, he charged but hit nothing but the pole. Unfortunately, Zbyszko was already off-duty for that call.
Back in the ring, Norton hit a sweet flying shoulder block.
During the commercial break:
THE FOLLOWING ANNOUNCEMENT HAS BEEN PAID FOR BY THE NEW WORLD ORDER:
Buy the shirt! Send it to Rock Star Gary. Make it an XL.
THE PRECEDING ANNOUNCEMENT HAS BEEN PAID FOR BY THE NEW WORLD ORDER.
Afterward, Norton gave Luger a cross-corner whip but came up empty on his follow-through.
Luger then delivered a belly-to-back suplex and nailed Norton with the loaded forearm for 2.
After giving Norton a cross-corner whip, Luger ate boot on his follow-through.
Norton then ran him over with a clothesline.
He then mounted the top turnbuckle, but missed a flying shoulder block.
Luger then capitalized by putting Norton in the Torture Rack.
Luger won.
Rating: *1/2
Summary: Better than I thought it would be, but that's not saying much.
We then revisit the initial portion of the show (for those of you who watched RAW) when Sting dropped Jarrett like a bad habit.
In the ring, Okerlund interviews Luger who apologizes to Sting.
Next, Lee Marshall provides the 1-800-COLLECT Road Report "from Florence, SC."
According to Bischoff, he was supposed to meet Piper in Toronto, ON last week, but it didn't happen. This week, he hopes to talk with him tomorrow in Los Angeles. Does Albuquerque mean anything to this guy? If you're unsure of my reference, stay tuned!
Match 5: The Amazing French Canadians (w/ Colonel Parker) versus Harlem Heat (w/ Sister Sherri)
Highlights:
In case you missed it, Harlem Heat FINALLY fired Parker. Obviously, Parker found what the Amazing French Canadians were missing and hitched his double-wide to them.
The Canadians tried to whip Harlem Heat into one another but got rammed together instead.
Harlem Heat then gave Ouellet a double back drop.
As Booker T gave Ouellet a scissors kick, Dillinger, backstage, banned the Nasty Boys from the building.
The Nasty Boys then spoke to the Booty Man outside the arena as the match fell apart.
Rating: DUD
Summary: More storyline progression than anything else. Moving along…
Match 6: "Lionheart" Chris Jericho versus Konnan (w/ Jimmy Hart)
Highlights:
Before the match, referee Nick Patrick held what appeared to be the IWAS heavyweight title belt overhead to signify a title match. No further explanation was given however. MYSTERIOUS!
As Tenay detailed Ted Irvine's (Jericho's father) NHL career, Jericho gave Konnan a cross-corner whip, but Konnan floated over to the apron.
Jericho countered with a spinning heel kick.
After a clothesline, Jericho got a lackluster 2 count from Patrick.
Konnan then reversed a cross-corner whip and floated over Jericho to the apron.
Jericho responded with an enziguri sending Konnan to the floor.
He then tried to give Konnan a plancha but missed.
Konnan came back with a somersault clothesline on the floor.
Back in the ring, Konnan gave Jericho another somersault clothesline.
After a dropkick to the knee, Konnan then delivered a powerbomb for 2.
He then gave Jericho a cross-corner whip followed by a dropkick to the midsection. OUCH!
After another cross-corner whip by Konnan, Jericho countered with a German suplex.
Upon giving Konnan a crescent kick, Jericho delivered a back elbow.
Next, Jericho hooked a rollup for 2.
After failing to hook a bridged rollup, Jericho almost ran SMACK DAB into Patrick.
Fortunately for Patrick, Jericho hit the brakes.
Unfortunately for Patrick, Konnan dropkicked Jericho SMACK DAB into him.
Patrick called for the bell disqualifying Jericho.
What a travesty of justice!
Rating: **
Summary: The plot thickens between Jericho and Patrick.
Match 7: Juventud Guerrera versus Miguel Perez
Highlights:
Guerrera attacked Perez at the bell but missed a dropkick.
The EXTREMELY HAIRY Perez retaliated with a clothesline.
After Guerrera missed an enziguri, Perez attempted a la magistral cradle, but Guerrera escaped.
Perez then reversed a cross-corner whip and delivered a corner clothesline.
Guerrera then reversed a cross-corner whip and floated to the apron.
He then mounted the top turnbuckle and hit a missile dropkick.
After a leapfrog by Guerrera, Perez gave him a side Russian leg sweep.
Upon slamming Guerrera, Perez mounted the second turnbuckle and hit a senton splash.
He then hit a standing moonsault and got 2.
When Guerrera reversed a cross-corner whip, it resulted in a Perez flip. Since Guerrera was not impressed, he dropkicked Perez to the floor.
Next, he mounted the top turnbuckle and hit a flying body press to Perez on the floor.
He then set Perez onto the steel railing, attempted a huracanrana, but ate a VICIOUS powerbomb instead. OUCH!
Remarkably, Perez then delivered a Space Flying Tiger Drop. Amazing!
Back in the ring, Perez hit a tornado DDT, but Guerrera maintained his feet.
Guerrera then hit a crescent kick followed by a springboard dropkick.
After a slam, Guerrera mounted the top turnbuckle and attempted the 450. When Perez evaded him, Guerrera actually landed on his feet. Is he related to Catwoman?
Nevertheless, Perez hooked a rollup and got the pin.
Rating: **1/2
Summary: Amazing yet spotty debut for Perez here. We should be seeing more wrestling from him in the near future.
In the crowd, DiBiase and Vincent, holding an nWo t-shirt, call out Sting hoping to recruit him.
Match 8: Faces of Fear (w/ Jimmy Hart) versus the American Males
Highlights:
Barbarian attempted to clothesline Riggs, but the American Males gave him a double shoulder block.
Meanwhile, Bischoff threatened to play the Piper tape. Oh boy.
Meng then received a double dropkick.
While Barbarian backdropped Riggs over the top rope behind referee Randy Anderson's back, Bagwell gave him a dropkick.
Bagwell then reversed a cross-corner whip, but Meng leaped to the second turnbuckle.
He then missed a cross body block.
Barbarian tagged in and gave Bagwell a powerbomb followed by a backbreaker.
Faces of Fear then delivered a double clothesline to Bagwell.
Afterward, Bagwell ducked a clothesline from Barbarian and hit one of his own.
He then ate a clothesline from Meng.
Not to be left out, Riggs came in and clotheslined Meng.
Speaking of Riggs, he tagged in and gave each Face of Fear a dropkick.
He then hit Barbarian with a flying forearm and got 2 thanks to a save by Meng.
Riggs then reversed an Irish whip, attempted a dropkick, but Bagwell tripped Barbarian. Hmmm, the Males didn't seem to be on the same page there.
Meng then LEVELED Riggs with a Mafia kick.
1-2-3.
Rating: *
Summary: More angle than match here although Barbarian has been bringing the goods lately.
After the match, Hart gets on the microphone and questions the WCW executive committee about the Nasty Boys' receiving a tag title shot at World War III when they're not part of WCW. Good question, but Bischoff regrettably notes that they're still under contract. Anyway, Hart requests a triangle match to include Faces of Fear in the mix. Bischoff smells what Hart's cooking.
The Piper video from 1992 plays. Enjoy! This is meant for MTV not Nitro. Pass the wine 'cuz this is CHEESY.
To close the show, Hollywood Hogan, along with Elizabeth dressed as one of Santa's helpers, come to the ring. Giant, DiBiase, and Vincent also join him. After Hogan calls out Piper, he poses for the nWo-ites.
Conclusion: Exciting first hour followed by a waste of time during the second hour. Definitely check out that Mysterio-Ciclope match though. What's on RAW? Is RAW even on?
TV Rating: 3.50
Since last week's episode was so controversial, RAW was almost CANCELLED by the USA network. I wonder how the WWF can top that episode with the go-home show for Survivor Series. Let's find out.
WWF Monday Night RAW
Taped from Fort Wayne, IN
Airdate: November 11, 1996 (taped 10/21)
Attendance: 4,555 (are they still there?)
Hosted by Vince McMahon and Jerry "The King" Lawler
Opening montage.
Before the first match, we revisit RAW from three weeks ago when Michaels came to Sid's rescue against the tag champions. Next, we revisit RAW from two weeks ago when Sid came to Michael's rescue nailing Michaels (intentionally?) with his elbow in the process. Following that, we revisit last week's debate as Michaels grabbed the chair Owen used to wallop Sid. Upon seeing Michaels with the chair, Sid believed Michaels nailed him. Can they trust one another to become tag champions?
Also, before the first match begins, Vince apologizes for last week's show to which Austin states "that's pathetic." Austin then calls out Bret.
Match 1 for the WWF tag team titles: Owen Hart & the "British Bulldog" Davey Boy Smith (champions w/ Clarence Mason) versus WWF champion the "Heartbreak Kid" Shawn Michaels & Sycho Sid (w/ Jose Lothario)
Highlights:
While the champions came out together, the challengers, who came out second, made separate entrances.
Sid gave Owen a HARD cross-corner whip resulting in a sternum-first bump.
Upon receiving a second cross-corner whip from Sid, Owen floated over and then repeatedly nailed Sid.
Michaels tagged in, mounted the top turnbuckle, and lowered the boom onto Owen.
After a leap frog, Michaels gave Owen a monkey flip followed by a hip toss.
He then clotheslined Owen over the top rope to the floor and skinned the cat back into the ring.
After a commercial break, Michaels countered a hip toss by Smith and gave him one of his own.
Sid tagged in but received a delayed vertical suplex from Smith.
Smith then missed a leg drop.
Michaels tagged in, mounted the second turnbuckle, and lowered the boom on Smith.
As Michaels came off the ropes, Owen put a knee into his back. How dastardly!
The tag champs then broke the wishbone on Michaels.
After an inverted atomic drop, Owen baited Sid.
Sid then distracted referee Earl Hebner causing the tag champs to give Michaels the business.
Upon giving Michaels a knee to the midsection, Owen tried a second time but got rolled up for 2.
Owen then retaliated with a clothesline.
Again, the champs broke the wishbone on Michaels.
In case you somehow forgot, Michaels faces Sid for the WWF title on Sunday at Survivor Series.
Once again, Sid distracted Hebner, and the champs put the boots to Michaels.
Owen then gave Michaels a hangman's neckbreaker.
Next, he mounted the top turnbuckle, hit a cross body block, but Michaels used momentum to land on top.
Do we have new champions?
1-2-NO!
Yet again, Sid distracted Hebner (intentionally?) as Owen guillotined Michaels using the top rope.
During the commercial break, a promo highlighting Bret and his match against Austin at Survivor Series aired.
Afterward, Owen tagged in and delivered a spinning heel kick to Michaels for 2.
Owen then attempted a vertical suplex, but Michaels blocked and countered it with an inside cradle for 2.
For those interested, Michaels will be on AOL tomorrow night at 8pm ET. Dial in ASAP!
Regardless, Smith then kicked a FIELD GOAL on Michaels but didn't get disqualified. Wow!
Owen tagged in, mounted the top turnbuckle, but accidentally delivered a missile dropkick to Smith who was holding Michaels.
Hot tag Sid.
After giving Owen the big boot, Sid then chokeslammed Smith.
Will he powerbomb the bejesus out of Smith like he did at Summerslam?
Owen tried to make the save but Sid backdropped him.
All four men were in the ring.
Michaels then tried to give Smith some Sweet Chin Music but nailed Sid instead (intentionally?).
1-2-3.
The champs retained.
Rating: ***1/2
Summary: Great use of the tag team formula match as it encompassed the friction between Michaels and Sid.
After the match, Michaels comes to Sid's aid by shooing Smith from the ring but then eats an enziguri from Owen shortly thereafter.
Call the WWF Superstar Line to find out who the mystery partner will be at Survivor Series.
After a commercial break, we revisit what transpired earlier just in case you were watching Nitro.
Back in the locker room, Kevin Kelly informs us that Michaels and Sid were sent to separate locker rooms. I smell a lover's quarrel.
Survivor Series Update with Dok Hendrix:
Jerry "The King" Lawler along with Helmsley (w/ Perfect), Crush, and Goldust face Marc Mero (w/ Sable), Barry Windham, Mark Henry, and Rocky Maivia.
Faarooq, Vader, Razor Ramon, and Diesel square off against Savio Vega, Yokozuna, Flash Funk, and a mystery partner. Who could it be?
The Godwinns along with Doug Furnas & Phil LaFon wrestle Smith & Owen along with the New Rockers.
Meanwhile, Kelly is ready to interview an IRATE Sid who practically breaks down his locker room door.
RAW is sponsored by Levi-Strauss, Lego-Mania, and M&M's.
Match 2: Mankind (w/ Paul Bearer & the Executioner) versus Freddie Joe Floyd
Highlights:
Mankind reversed an Irish whip but ate a dropkick from Floyd.
He then retaliated with a big boot.
Floyd then gave Mankind a reverse enziguri.
Next, he attempted a cross body block, missed, and sailed over the top rope to the floor.
Upon Floyd's return, Mankind gave him a HARD cross-corner whip then buried his knee into Floyd's face. That's gonna leave a mark!
Following that, Mankind gave Floyd a piledriver.
He then finished Floyd with the Mandible Claw.
Rating: DUD
Summary: Showcase match for Mankind.
After the match, Undertaker's music plays as the shark cage containing the upside-down mannequin of Bearer lowers. Undertaker, who can be heard but not seen, cuts a promo on Mankind, Bearer, and the Executioner. In response, Mankind nails the shark cage a couple of times.
On Saturday, the WWF Hall of Fame Ceremony takes place at the Marriott Marquis. Inductees include both Killer Kowalski and the Valiant brothers among others. Yes, folks, the "Boogie Woogie Man" is in the WWE Hall of Fame. You can sleep well now.
Afterward, a vignette for Rocky Maivia aired. With utmost certainty, Maivia is "jacked" for the upcoming PPV match. He then introduces his father Rocky Johnson at the Cauliflower Alley Club.
Back in the locker room, Sid destroys anything in his path. Look out below!
The WWF Big Bang Boom Tour runs as follows:
Sunday in New York City for Survivor Series.
Monday in New Haven, CT for RAW.
Tuesday in Springfield, MA for Superstars.
Wednesday in White Plains, NY.
Thursday in Hull, QC.
Friday in Montreal, QC.
After a commercial break, Kelly interviews Sid in the locker room and calls what Michaels did a "mistake." Sid LAMBASTES him for saying that then vows to take the WWF title from him on Sunday albeit not in so many words.
Backstage, Austin cuts a promo on Holly and Bret.
In the Milton Bradley Karate Fighters Holiday Tournament, Sable defeats Hendrix. Next week, Backlund faces Sunny.
Kelly then interviews Michaels in the locker room who cuts a rather heelish promo on Sid.
Match 3: Stone Cold Steve Austin versus "Spark Plug" Bob Holly
Highlights:
Ross joined the broadcast for this match.
As Austin held a side headlock on Holly, Bret watched the match on a monitor backstage.
While Lawler trashed Bret's hairstyle, Austin missed an elbow drop.
As Ross promoted a match between Austin and Vader next week on RAW, Austin gave Holly the stungun.
He then mounted the second turnbuckle and delivered a flying elbow drop.
Meanwhile, Bret will be at C & M Variety in Brooklyn, NY on Thursday. Must have been a mob hangout 'cuz it's GONE NOW!
Austin then gave Holly a HARD cross-corner whip.
Holly briefly came back but hit knees on a splash.
During a commercial break, the same Austin promo from last week aired. It's still cool.
Also, a promo for the Hall of Fame banquet and Survivor Series aired.
Afterward, Austin hit a Thesz press, but Holly countered with a pin attempt for 2.
Austin retaliated with a clothesline, but Holly reversed an Irish whip and delivered a huracanrana.
He then gave Austin a dropkick for 2.
Austin then reversed a cross-corner whip but came up empty on his follow-through.
Holly then mounted the top turnbuckle, leaped, but ate boot on the way down.
Austin then hit the Stone Cold Stunner for the pin.
Rating: *1/2
Summary: Showcase match for Austin.
Back in the locker room, Austin doesn't want to beat up Bret for free; thus, he reserves it for the "match of the decade." Isn't that Hogan versus Piper?
Conclusion: Entertaining show with a good opener. Other than the apology at the beginning, there was ZERO mention of last week's angle. I guess they won't be doing anything like that again anytime soon. Did the lack of unadulterated violence help RAW beat Nitro this week?
TV Rating: 2.50
Who won? Nope. While the opening tag match had viewers toggling between the programs, Nitro took over afterward beating RAW by a full point again. With the post-Survivor Series RAW already featuring an Austin-Vader match, I wonder what Nitro will do next week to oppose it.
Stay tuned for WWF Survivor Series '96!
Comments? Suggestions? Send them to me at rsg@rockstargary.com and follow me on Twitter (@rockstargary202).
Custom Search