WELCOME TO ROCK STAR GARY REFLECTIONS!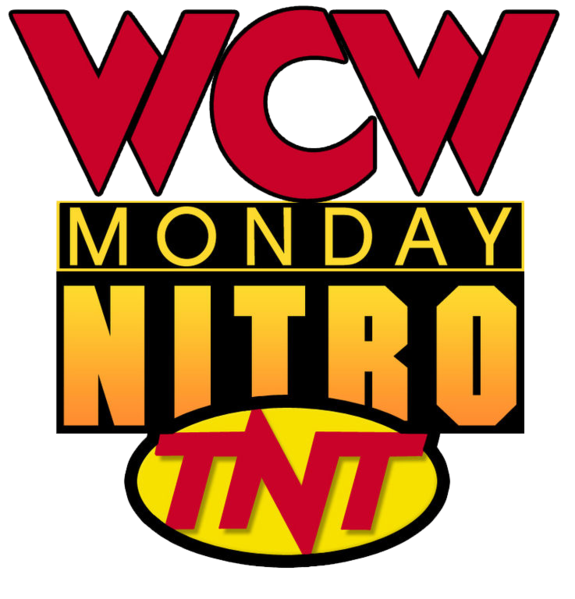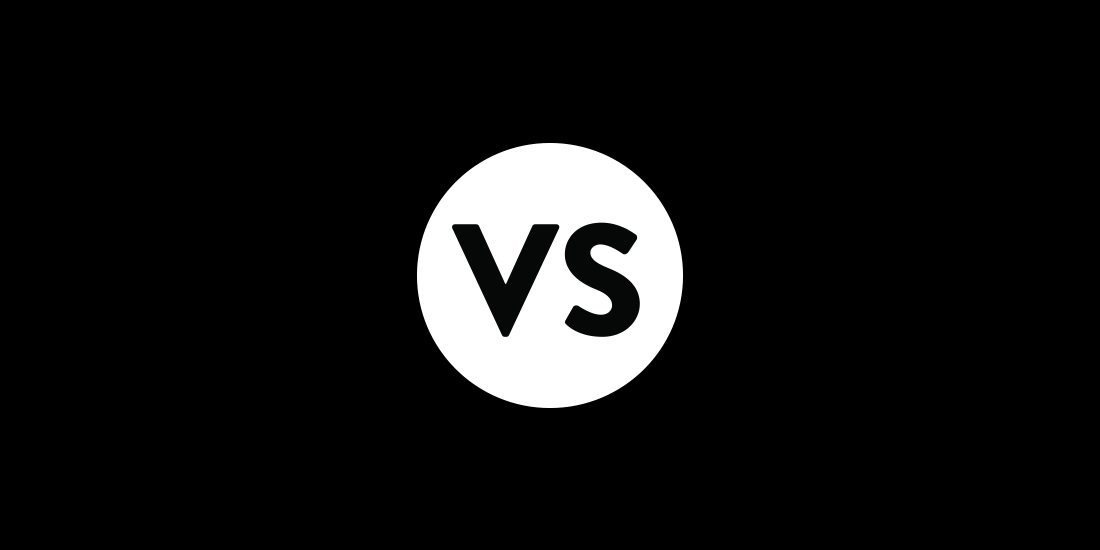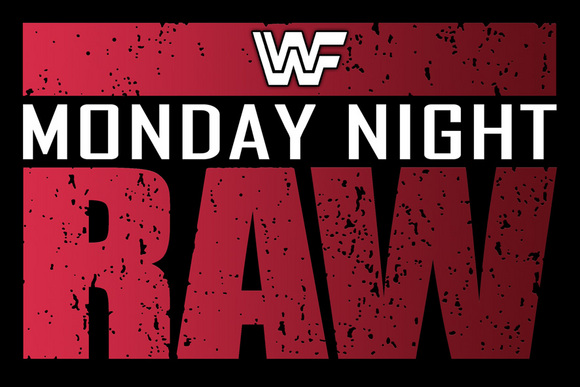 WCW Monday Nitro
Live from Albany, GA
Airdate: October 16, 1995
Attendance: not given
Hosted by Eric Bischoff, Bobby "The Brain" Heenan, and Steve "Mongo" McMichael
Fascinating historical fact: Vader was finally FIRED by WCW on 10/11 due to injury NOT the Paul Orndorff fiasco. Yeah, right, WCW.
Opening montage.
Eric wonders if Sting will tag with Ric Flair in tonight's main event. Heenan notes that they have not teamed together since 1990. We get a highlight from WCW Pro where Flair asks Sting to be his partner. Sting says yes, but if Flair "swerves" him then he'll be "dead." The plot thickens.
As DDP made his entrance he knocked Wildcat Willie down. Neither a hiss nor a poem could be heard. We also get the highlight from WCW Saturday Night where Badd, who missed his US title shot, found out that DDP flattened his tires and rightfully nailed him (aired 9/30, taped 9/20).
Match 1 for the TV Title: Diamond Dallas Page (champion w/ the Diamond Doll) versus Johnny B. Badd
Highlights:
DDP took exception to Badd's pandering to the crowd and knocked him out cold with the belt.
DDP counted his own pin, shot off Badd's blaster, and the bell rung. The Diamond Doll did not appear to be pleased by this.
According to Eric DDP was disqualified.
Rating: NONE
Summary: Just window dressing here as these two will face one another at Halloween Havoc.
Check out Halloween Havoc on October 29 only on PPV!
Match 2: Eddie Guerrero versus "The Crippler" Chris Benoit
Highlights:
This would be Benoit's WCW re-introduction. His last WCW appearance was on the 8/29/1993 episode of WCW Main Event (taped 7/27) where he teamed with "Beautiful" Bobby Eaton against Thunder and Lightning. Talk about doing the honors on your way out the door. Sheesh!
Flying headscissors by Benoit.
Ditto for Guerrero.
Fake-out on a tope suicida by Guerrero.
He then mounted the top turnbuckle and delivered a high cross body to the floor. Wow!
In a belly-to-back suplex attempt by Benoit both men tumble over the top rope to the floor.
Guerrero rammed Benoit into the ring post but hit his forearm on it as well. OUCH!
Belly-to-back suplex by Benoit.
After giving Guerrero a cross-corner whip Benoit delivered a dropkick.
Northern lights suplex by Benoit.
Snap suplex by Benoit.
Tilt-a-whirl backbreaker countered into an arm drag by Guerrero.
Springboard tornado DDT by Guerrero.
Short-arm clothesline by Benoit.
Arm drag and wristlock on the bad arm by Benoit.
Huracanrana by Guerrero.
Belly-to-back suplex by Guerrero.
Brainbuster by Guerrero.
He then mounted the top turnbuckle, went for the frog splash, but hit knees.
Vicious powerbomb by Benoit only got 2.
Dragon suplex by Benoit got the pin.
Rating: ****
Summary: Excellent TV match between these two combatants. I want to see more! Encore!
Eric mentions the possible creation of a cruiserweight division.
In the ring "Mean" Gene Okerlund mentions Bill Watts' departure from the WWF albeit indirectly. More on this later. Additionally he indirectly mentions the Syracuse incident involving Shawn Michaels. More on this later as well. He then interviews the Giant and Taskmaster. The Giant puts his hand over Gene's face and practically smothers him.
Check out WCW Saturday Night as "Hacksaw" Jim Duggan faces V.K. Wallstreet. Also the Disco Inferno faces "Das Wunderkind" Alex Wright. In addition "Macho Man" Randy Savage, Hugh Morrus (not named by Eric), and Hulk Hogan will be there.
Disco Inferno's theme plays for the third week in a row as he dances by the entrance again. Smartly he heads for higher ground as Meng makes his entrance.
Match 3: "Hacksaw" Jim Duggan versus Meng
Highlights:
Meng attacked Duggan from behind as Duggan was pandering to the crowd.
After getting reversed on a cross-corner whip Meng jumped to the second turnbuckle but missed the cross body block.
Clothesline by Duggan.
Meng no-sold a slam by Duggan then delivered a savate kick.
He then applied the Asian spike for the victory.
Rating: *1/2
Summary: Just a tune-up match for Meng in preparation for his match against Luger at Halloween Havoc.
Pre-recorded promo by Hogan with Jimmy Hart. In case you're wondering, yes, he's still wearing black and sans mustache. Smart move by WCW not giving the Albany crowd a chance to boo Hogan out of the building. I know I would have.
Promo for Halloween Havoc showcasing Hogan running over Vader. That didn't take long.
Match 4: "Nature Boy" Ric Flair and Sting versus "The Enforcer" Arn Anderson and "Flyin'" Brian Pillman
Highlights:
Flair came out minus Sting.
After Pillman tossed Flair outside the ring Flair chopped Arn down then tossed Pillman into the steel railing. It must have tasted like the cornmeal-dusted rainbow trout at the Catch.
A very healthy "We Want Sting" chant emanated from the crowd.
Flair blocked a knee drop by Arn, took him down, and then wrapped him up in a figure-four leg lock.
Pillman mounted the top turnbuckle but missed the splash on Flair.
Flair then applied the figure-four leg lock to Pillman until Arn raked his eyes.
Flair flip sent Flair into position to chop Pillman down on the apron.
He then mounted the top turnbuckle and delivered a double axe handle to Arn.
Spinebuster!
Finally Sting came to the ring.
Pillman missed a dropkick.
Hot tag Sting.
Stinger splash to Arn followed by one to Pillman in the opposite corner.
One more for Arn followed by another for Pillman. Was there a clearance sale in Albany?
After Sting clotheslined Arn over the top rope to the floor he launched Pillman, who was perched on the top turnbuckle, directly onto the top rope. YEE-OUCH!
Sting and Flair won by countout.
Rating: ****
Summary: Another chapter in the Sting-Flair story has been written; however, the story hasn't finished yet.
After the match Gene interviews Sting and Flair. They will face Anderson and Pillman at Halloween Havoc. Sting believes that Flair is walking "the straight and narrow." They shake hands. All seems good in the hood here, doesn't it? Stay tuned!
Next week Sting and Lex Luger will face Harlem Heat. Also Chris Benoit and Dean Malenko will face Eddie Guerrero and Alex Wright. Lastly Hogan will be there.
Conclusion: Progression in the Sting-Flair angle made for a very hot main event. The Guerrero-Benoit match was short but action-packed. The only time I felt like "changing the channel" was during the Duggan-Meng match. I wonder how this show compared to the go-home show for In Your House 4.
TV Rating: 2.20
WWF Monday Night RAW
Taped from Grand Rapids, MI (yet again!)
Airdate: October 16, 1995 (taped 9/25)
Attendance: 1,500 (probably tired or bored by this point)
Hosted by Vince McMahon and Jerry "The King" Lawler
Miz shills DRAFTKINGS.COM prior to the show. According to him it's awesome.
Isaac Yankem, Bret "Hitman" Hart, and Lawler offer quick bytes for tonight's main event.
Opening montage.
Prior to the match Helmsley imitated "The Model" Rick Martel by spraying some cologne. According to Vince both King Mabel and Dean Douglas were fined $7500 each for their actions last week. As a result of last week's carnage the Undertaker suffered a "crushed face." Methinks Vince could have been more descriptive in regards to the injury than that.
Match 1: Hunter Hearst Helmsley versus Doink the Clown
Highlights:
In a move that many a WWF Superstar would love to do Doink grabbed Helmsley by the nose.
Lawler hinted at the Shawn Michaels incident in Syracuse, but Vince let us know that the story was forthcoming.
Back elbow followed by a formal bow by Helmsley.
Sidewalk slam by Doink.
Knee drop by Helmsley.
Vince informed us that Helmsley will face Fatu at In Your House 4.
Vertical suplex by Helmsley.
Inside cradle by Doink.
Backslide by Doink.
After a cross-corner whip Doink jumped to the second turnbuckle but missed the cross body block.
Pedigree.
Helmsley won.
Rating: *
Summary: I like that Helmsley allows his opponents to have some offense in his squashes, but this one was never in doubt.
Back in the locker room Barry Horowitz tries to "Americanize" Hakushi. Horowitz's mentions baseball. HA! Any astute sports fan knows that a professional baseball league already exists in Japan. Horowitz asks him to name one of the greatest home run hitters of all time and hints at Babe Ruth. Hakushi makes me proud by naming Sadaharu Oh who hit 868 HRs in his professional career. Horowitz is elated and gives him a hug.
After much deliberation WWF interim President Gorilla Monsoon names the Undertaker's replacement against King Mabel at In Your House 4. Unbelievably he chooses Yokozuna! So let me get this straight…instead of seeing an agile big man take on a 500 pounder this will be said 500 pounder against a 600 pounder. Holy ring reinforcements, Batman! However, I fear for the lack of workrate in this match-up.
Match 2 for the WWF tag team titles: The Smoking Gunns (champions) versus PG-13
Highlights:
Clothesline by Billy to Wolfie D.
These guys look like high school kids compared to the Gunns.
Vicious clothesline by Bart to JC Ice.
Back body drop by Bart, but JC Ice landed on his feet.
Unfortunately for him Bart demolishes him with another clothesline.
Bart press slams JC Ice into Wolfie D.
Billy countered a dropkick attempt by Wolfie D into a catapult into JC Ice on the apron.
Dropkick by Bart to Wolfie D.
Sidewinder.
The Gunns retain.
Rating: ½*
Summary: Hardly any effort from the Gunns here as they outmatched their opponents exponentially.
The Smoking Gunns will defend the WWF tag team titles against Razor Ramon and the 1-2-3 Kid at In Your House 4.
Next week Bertha Faye will defend her WWF Women's title against recently enshrined WWE Hall of Famer Alundra Blayze. Hmmm…I wonder who wins.
In a pre-recorded interview from this past weekend Dok Hendrix spoke with the "British Bulldog" Davey Boy Smith and his manager Jim Cornette. Smith cuts a promo on Diesel.
Making his WWF debut Ahmed Johnson cuts a pre-recorded vignette.
We see Dean's attack of Shawn Michaels from last week.
Match 3: Dean Douglas versus Joe Dorgan
Highlights:
During the match Vince described the Syracuse incident involving Shawn Michaels. Vince claimed "ten thugs" attacked Michaels.
Dropkick by Dorgan.
Make that 2.
Clothesline by Douglas.
Michaels was on the phone from his home in San Antonio, TX.
Douglas dropped Dorgan on the top rope.
While Douglas pinned Dorgan with a fisherman's suplex (Perfectplex) Michaels stated that he will be at the PPV.
Rating: DUD
Summary: Filler match that enabled the WWF to tell their side of the Shawn Michaels story.
Backstage Dok Hendrix shills the "2 Dudes with Attitude" t-shirt for $20.
The shark cage is set up next to the ring. Lawler claims he's acrophobic and easily gets nose bleeds.
Vince runs down the card for In Your House 4:
For the WWF title: Diesel defends against the "British Bulldog"
For the Intercontinental title: Shawn Michaels defends against Dean Douglas
For the WWF tag team titles: The Smoking Gunns defend against Razor Ramon and the 1-2-3 Kid
King Mabel versus Yokozuna
Fatu versus Hunter Hearst Helmsley
And Goldust makes his WWF wrestling debut against Marty Jannetty.
Goldust cuts a pre-recorded promo.
Back at the King of the Ring Mabel defeated the Undertaker on his quest to win the tournament. We then see highlights from three weeks ago where King Mabel interfered during the Undertaker's match against Smith. We then see what King Mabel did to the Undertaker last week. While the WWF would have you believe that the Undertaker suffered his eye injury during this match he actually suffered it at a house show in Providence, RI on 10/7 during a botched clothesline attempt by King Mabel.
Pre-recorded promo by Paul Bearer. He swears revenge by the Undertaker upon Yokozuna and King Mabel.
Next week a battle royal will take place to determine the #1 contender to the Intercontinental championship.
RAW is sponsored by TYCO.
Match 4 (Steel Cage): Bret "Hitman" Hart versus Isaac Yankem
Highlights:
This was the blue bar version of the steel cage rather than the chain-link fence used in WCW.
Inverted atomic drop by Bret.
Clothesline by Bret.
Yankem thwarted Bret's attempt to climb out of the cage.
Bret thwarted Yankem from climbing out.
He then tried to climb out but was caught.
Yankem then rammed Bret into the steel cage.
Bret asked referee Tim White to unlock the door. While he was waiting Yankem delivered a clothesline to the back of the neck.
White had trouble locking the cage due to Lawler's exchange of locks.
A special bulletin streamed across the screen: "For more information on the Shawn Michaels situation, call the WWF Superstar line, option six.
In order to thwart Yankem's attempt to climb out Bret tossed Yankem from the top rope down to the canvas.
Bret then mounted the top turnbuckle and delivered a clothesline.
Sharpshooter.
After releasing the hold Bret attempted to escape, but Lawler stopped him.
Monsoon caught him and put Lawler in the shark cage.
Lawler had a microphone in the cage.
Yankem attempted a piledriver but received a back drop instead.
Yankem slammed Bret from the top rope to the canvas.
Lawler had a nose bleed.
Bret blocked an attempt to be rammed into the cage and sent Yankem.
Sidewalk slam by Bret.
DDT by Yankem.
Sternum-first bump to the turnbuckle by Bret.
Lawler tossed a key to Yankem.
To stop Yankem's attempt to unlock the cage Bret rolled him up then nailed him in the junk. YEE-OUCH!
Bulldog by Bret.
Backbreaker.
Second rope elbow.
Bret then climbs out to win the match.
Rating: **1/2
Summary: Though minimal in this case blood on RAW had been extremely seldom up to this point. Lawler's nose bleed signaled a shift towards more adult-oriented content on RAW. Keep that in mind for future episodes. As an aside Lawler noted in later years that he has a deviated septum and can make his nose bleed when necessary.
After the match Vince teases Lawler about a cable problem disabling the opportunity to lower the cage.
Conclusion: Vince saw what Nitro did last week to get ratings and televised a supposed house show-only main event to garner ratings for this show. These four-show tapings had to have been murder to attend. The other three matches besides the cage match were pure filler. Lastly, PG-13 would disappear from WWF TV for over a year after this show.
While they paid lip service to Shawn Michaels' Syracuse story they obviously ignored the resignation of "Cowboy" Bill Watts. It would seem that Watts had some different ideas for WrestleMania XII than what was already penciled in that were shot down. Sensing he didn't have the autonomy that he was offered when taking the position he left the company.
TV Rating: 2.60
Who won? As Popeye once said when he was astonished: "Well, blow me down!" Cage matches = ratings as the WWF won with a match so deep in the can it had to have been buried under Popeye's spinach. Then again for the third week in a row Flair was in the Nitro main event. Although Flair hardly ever disappoints, the wrestling crowd can be finicky and choose something different in cases such as this.
As far as my tastes are concerned I preferred Nitro much more than RAW as Nitro appears fresh while RAW looks stale and poorly paced.
See you at In Your House 4!
Comments? Suggestions? Send them to me at rsg@rockstargary.com and follow me on Twitter (@rockstargary202).
Custom Search