WELCOME TO ROCK STAR GARY REFLECTIONS!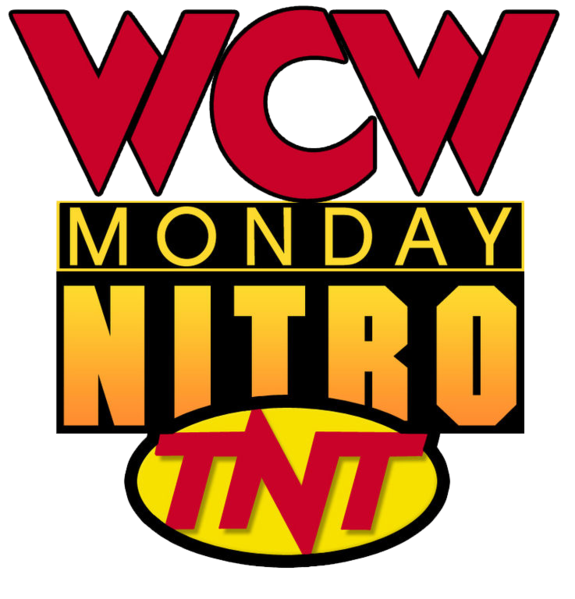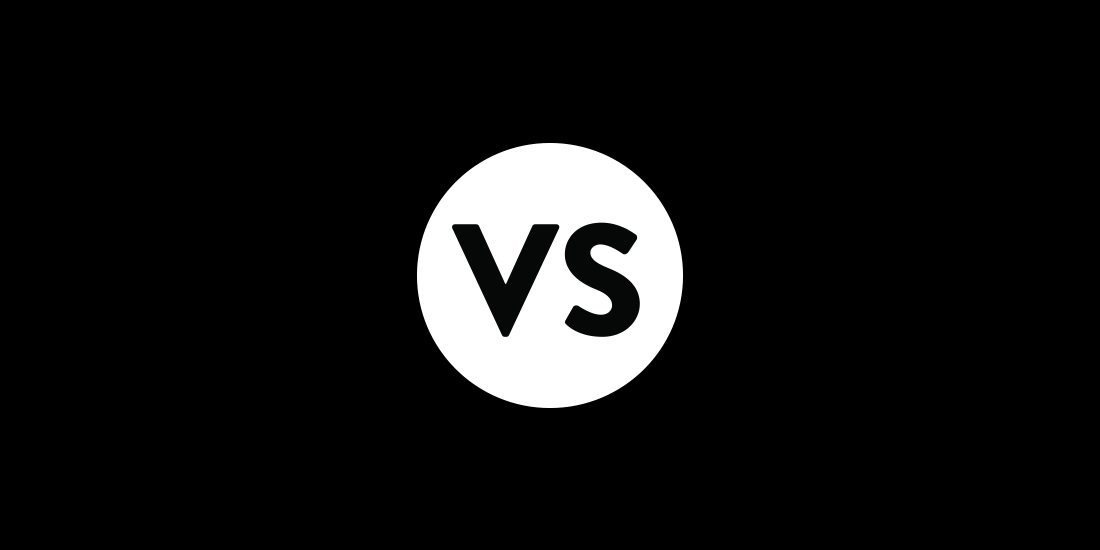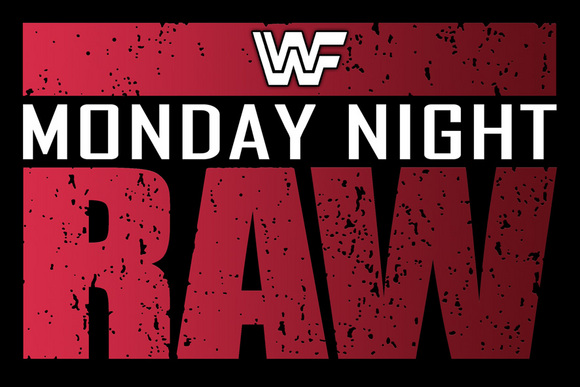 WCW Monday Nitro
Live from Mankato, MN
Airdate: October 21, 1996
Attendance: 4,034
Hosted by Tony Schiavone, Larry Zbyszko, Eric Bischoff, Bobby "The Brain" Heenan, and "Iron" Mike Tenay
Opening montage.
Prior to the first match, we revisit last week's episode as Savage reacted emotionally to Elizabeth's video.
Match 1: "Lionheart" Chris Jericho versus Bobby Eaton
Highlights:
As Jericho made his entrance, Syxx and nWo Sting stood in front of the nWo banner.
Since Eaton's no longer a Blue Blood, will he regrow his mullet?
After a leap frog, Jericho delivered a dropkick followed by a flying shoulder block.
While Jericho held an arm bar, the Mankato faithful chanted "nWo."
After Eaton delivered a powerslam, he got 2.
Upon delivering a spinning heel kick, Jericho gave Eaton a springboard dropkick sending him to the floor.
However, Eaton gave Jericho a guillotine using the top rope.
He then gave Jericho a back elbow for 2.
After each man nailed the other, Jericho rammed Eaton face-first into the ring post.
When he tried to follow with a back elbow, he hit the ring post instead of Eaton. OUCH!
Eaton charged but ate a back drop in the aisle.
Back in the ring, Jericho gave Eaton a cross-corner whip, but Jericho received a swinging neckbreaker on his follow-through.
Eaton then mounted the top turnbuckle, got caught, but delivered a flying knee drop for 2.
Jericho came back with a superkick, mounted the top turnbuckle, and hit a missile dropkick.
1-2-3.
Jericho won.
Rating: **
Summary: Eaton gave Jericho a run for his money, but the "Lionheart" toughed out a big win.
After the match, Syxx gave Jericho his appreciation with a crotch chop. Kids, please do not try this at home.
At ringside, Tony interviews Jericho who's ready to defeat Syxx at Halloween Havoc.
Prior to the next match, we get a video retrospective on Rey Mysterio.
Match 2: Dean Malenko versus Jimmy Graffiti
Highlights:
For those unaware, Jimmy Graffiti was portrayed by the late Jimmy Del Ray of the Heavenly Bodies.
Once again, Malenko brought Mysterio's mask with him to the ring.
After some mat wrestling, Graffiti countered a clothesline attempt with a tornado DDT. Sweet!
A subsequent elbow drop from Graffiti got 2.
He then gave Malenko a sit-out powerbomb for another 2.
After a superkick, he got yet another 2.
Malenko then used momentum to make Graffiti eat the top turnbuckle.
After Graffiti missed a dropkick, Malenko delivered a belly-to-back suplex for 2.
Graffiti came back with a somersault rollup for 2.
Upon delivering a high knee, Malenko got 2.
He then reversed a cross-corner whip and delivered a corner clothesline.
Next, he gave Graffiti a vertical suplex.
When he tried to hook the Texas Cloverleaf, Graffiti kicked out, hooked an Oklahoma roll, but only got 2. Is it me, does that sound like a college football rivalry game?
With Graffiti leaned against the ropes, Malenko gave him a cross body block sending both men over the top rope to the floor.
Graffiti then rammed Malenko face-first into the ring post as Zbyszko noted: "He hit the pole!"
As Graffiti mounted the top turnbuckle, Malenko caught him, but Graffiti knocked him down.
When Graffiti leaped, Malenko caught his legs, hooked the Texas Cloverleaf, and got the submission.
Rating: **
Summary: Good showcase match for Malenko.
PEPBOYS sponsors the replay.
On WCW Saturday Night, Eddie Guerrero faces Mr. JL while Malenko squares off again against Alex Wright. In the main event, WCW World tag team champions wrestle against Rough'n'Ready. In addition, the Outsiders have their own segment with a warm-up match before Halloween Havoc.
Match 3: Diamond Dallas Page versus Sgt. Craig "Pitbull" Pittman (w/ Teddy Long)
Highlights:
Before the match began, we saw highlights of various Diamond Cutters distributed by DDP.
After he caught DDP's boot, Pittman spun him around only to fall prey to a clothesline.
As DDP pancaked Pittman, referee Nick Patrick argued with Long.
That got 2, but Pittman's kick-out landed DDP atop the injured Patrick. The Mankato faithful enjoyed that.
After DDP tossed Pittman outside the ring, he showboated only for Pittman to ram him shoulder-first into the ring post.
Back in the ring, Pittman applied the Code Red. However, Long got up on the apron to distract Patrick. C'mon, Teddy, your guy's hooking the submission and you want to further your agenda with Patrick?
While DDP made the ropes, Pittman argued with Patrick regarding the submission.
DDP took advantage, hit the Diamond Cutter, and got the pin.
Rating: *
Summary: Showcase match for DDP who appears ready to face Eddie Guerrero on Sunday.
After the match, Long blames Pittman's loss on Patrick while Patrick claims the opposite.
At ringside, Tony interviews Patrick and claims Patrick to be the nWo referee. Once again, Patrick threatens Tony subtly mentioning "Mean" Gene Okerlund.
We then revisit Nitro from two weeks ago when the nWo attacked Flair. Afterward, Jarrett's interview from his debut is shown. According to Tony, upon receiving an MRI, Flair will undergo shoulder surgery.
Match 4: Jeff Jarrett versus Ron Studd
Highlights:
Since Jarrett will face Giant on Sunday, he gets to face another giant in Studd.
Before the match began, "Nature Boy" Ric Flair came to the ring and asked Jarrett to strut. Afterward, Flair performed his own strut. The Mankato faithful loved Flair a lot more than Jarrett. Regardless, they shook hands.
As the bell rang, Jarrett gave Studd the ten-punch count-along.
Studd then reversed an Irish whip and gave him a standing choke.
He then tried a vertical suplex, but Jarrett blocked it and gave him one of his own.
Jarrett then applied the figure-four leg lock and got the submission.
Rating: ½*
Summary: Showcase match for Jarrett.
At ringside, Tony interviews Jarrett who's trying to rally WCW against the nWo. Jarrett then cuts a promo on the Giant. Meanwhile, Flair joins him and longs for the day he can kick some nWo "ass." Ominously, Giant lurks up in the stands.
HOUR #2!
Match 5: The "Total Package" Lex Luger versus Roadblock
Highlights:
Roadblock actually brought an actual road block with him to the ring.
Unbelievably, the theme for the WWF Superstar Line brought out Luger.
Luger gave Roadblock a cross-corner whip, hit him with a clothesline, and then gave him the ten-punch count-along.
Roadblock tried an inverted atomic drop, but Luger dodged it and gave him a clothesline although Roadblock stood his ground.
It took a total of three clotheslines to get Roadblock over the top rope to the floor.
Roadblock then tried to ram Luger, but Luger blocked it and rammed Roadblock face-first into the ring post. Seems to be popular tonight.
He then rammed Roadblock into an adjacent ring post.
In split-screen, Arn Anderson cut a promo on Luger.
After Luger missed an elbow drop, Roadblock hit a pair of clotheslines.
Upon delivering a knee drop, Roadblock got 2.
He then gave Luger a cross-corner whip followed by an avalanche.
Roadblock tried a pair of cross-corner whips, but Luger no-sold them.Luger then gave Roadblock the powerslam.
He then tried to give Roadblock the Torture Rack and got it on the THIRD try. Yikes!
Roadblock submitted.
Rating: *
Summary: Showcase match for Luger, but Roadblock needs more wrestling lessons.
THE FOLLOWING ANNOUNCEMENT HAS BEEN PAID FOR BY THE NEW WORLD ORDER:
Buy the shirt! You owe it to Rock Star Gary. Make it XL.
THE PRECEDING ANNOUNCEMENT HAS BEEN PAID FOR BY THE NEW WORLD ORDER.
Lee Marshall claims to be in Phoenix, AZ with the On the Road Report.
Match 6 for the WCW World tag team titles: Harlem Heat (champions w/ Sister Sherri & Colonel Parker) versus the American Males
Highlights:
According to Heenan, he will attend Game 4 of the 1996 World Series in the Presidential box with AL President Gene Budig. Wow! That's impressive!
Instead of spoiling RAW results, Bischoff informed us that the Braves shut out the Yankees in Game 2 of the World Series 4-0. What he didn't mention was my boy Greg Maddux three eight of those shutout innings for the Braves.
After Riggs gave Stevie Ray a cross-corner whip, he ate boot on his follow-through.
He then ducked a clothesline and delivered a dropkick to Stevie Ray.
Next, he tried a cross body block, but Stevie Ray caught and slammed him.
Bischoff then apologized to the Poffo family about showing Savage the Elizabeth video.
After Stevie Ray missed an elbow drop, Bagwell tagged in, and the American Males gave Stevie Ray a double back elbow for 2.
Booker T tagged in as Bischoff continued to denigrate Hogan.
Bagwell then countered a hip toss with one of his own over the top rope to the floor.
After Bagwell gave Booker T a back drop, he delivered a dropkick.
Booker T then gave Bagwell a cross-corner whip but ate boot on his follow-through.
Bagwell then clotheslined Booker T resulting in a 360° sell. Woohoo!
While Riggs distracted referee Nick Patrick, Stevie Ray put a boot into Bagwell's back.
Booker T then gave him a powerbomb as the Outsiders appeared in front of the banner.
Stevie Ray tagged in and gave Bagwell a leg drop while being held by Booker T.
He then mowed down Bagwell with a clothesline, but a save by Riggs prevented the pin.
After Booker T guillotined Bagwell using the top rope, the Outsiders were shown wearing Breathe Right strips on their nose to mock Harlem Heat. HA!
Upon giving Bagwell a flying forearm, Booker T mounted the top turnbuckle, leaped, but fell victim to a Bagwell dropkick in mid-air. Wow!
Hot tag Riggs.
All four men were in the ring as the American Males gave Stevie Ray a double dropkick.
While Bagwell occupied Patrick's attention, Sherri grabbed Riggs, but Riggs nailed Parker as he got up on the apron.
Booker T then gave Riggs the Harlem sidekick.
Stevie Ray then pinned Riggs as Bagwell was tardy making the save.
Rating: *1/2
Summary: Do I smell dissension amongst the American Males? That "save" seemed intentional.
Match 7: Faces of Fear (w/ Jimmy Hart) versus the Fantastics
Highlights:
For the sake of the long-time Fantastics fans who are reading, Fulton's hair wasn't dyed blond here.
After Meng missed a clothesline, Fulton delivered a pair of dropkicks and a sunset flip.
Thanks to a Rogers clothesline, Meng finally fell to the mat.
While Barbarian distracted referee Mark Curtis, the Fantastics gave Meng a double dropkick.
As Barbarian tagged in, Meng gave Fulton a back drop into a Barbarian powerbomb. Sweet!
After a backbreaker, Barbarian rammed Fulton back-first into the top turnbuckle.
Meng tagged in and gave Fulton a belly-to-back suplex.
He then gave Fulton a piledriver for 2 thanks to a save by Rogers.
Faces of Fear then delivered a double head butt but only got 2 thanks to another save by Rogers.
Fulton tried a spinning heel kick to Meng, but he tagged out to Barbarian.
However, Barbarian missed an elbow drop allowing Fulton to tag in Rogers.
When Barbarian reversed a whip into the corner, he ate boot on his follow-through.
Rogers then mounted the top turnbuckle and delivered a missile dropkick.
The Fantastics then delivered a double belly-to-back suplex to Barbarian.
They each mounted adjacent second turnbuckles and gave Barbarian a double dropkick for 2.
Rogers mounted the top turnbuckle again, but Barbarian thwarted his flying body press by catching him as Meng delivered a Mafia kick.
1-2-3.
Rating: **
Summary: The Fantastics were definitely slower than their days against the Midnight Express. Evidently, Faces of Fear are ready for the Horsemen at Halloween Havoc.
After a commercial break, we revisit last week's episode again with the full video of Elizabeth. While it was a ratings-grabber last week, using it twice allows the viewer to change the channel.
Match 8: nWo Sting versus Mr. JL
Highlights:
As nWo Sting made his entrance, the nWo made their way through the crowd to the ring.
After nWo Sting gave JL a face plant, JL tried a cross body block but got caught and slammed.
nWo Sting then gave JL a Stinger splash.
After he applied JL the Scorpion death lock, the REAL Sting, in white makeup and a black trench coat, came to the ring. He must think he's a crow.
The REAL Sting then gave nWo Sting the Scorpion death drop followed by a pair of elbow drops.
With nWo Sting OUT COLD, the REAL Sting propped him up in the corner and gave him a REAL Stinger splash.
He then applied the Scorpion death lock as the nWo entered the ring.
Obviously, a sports-entertainment finish transpired.
Rating: DUD
Summary: All angle for the return of Sting.
After the "match," DiBiase gets on the microphone as Nash quotes The Doors' lyrics. When Hall offers him membership into the nWo, Sting refers to nWo Sting as a "cheap imitation." According to Sting, he "may not be in the nWo's price range", but "nothing's for sure." Hmmm…he didn't join, but will he?
Match 9: "Macho Man" Randy Savage versus the "Crippler" Chris Benoit (w/o Woman)
Highlights:
Bischoff left the broadcast table to check on Savage.
After Benoit made his entrance, Savage came out in street clothes.
No match.
Rating: NONE
Bischoff again interviews Savage and shows him a different video. From the set of 3 Ninjas, Hogan changes the film's director from Sean McNamara to the Giant as the nWo takes over this direct-to-video spectacular. Afterward, Elizabeth gets coerced by Hogan, but she won't budge. In fact, she tells Hogan that he's "ruined (her) life for the second time." Yowza! Giant then escorts her to Hogan's trailer. As Hogan "talks her into it," she doesn't leave the trailer. Subsequently, Hogan cuts a promo on Savage.
Back at the arena, Bischoff tries to get a response out of Savage, but he leaves again. Before doing so, he solemnly notes how fragile both personal (Hogan and Elizabeth) and business (Bischoff) relationships are. He then tells Hogan "life is fragile" before going backstage. That's both scary and deep, folks.
Conclusion: While the return of Sting stole the show, the main event interview sold the PPV. The rest of this show was skippable at best and awful at worst. What's on RAW?
TV Rating: 3.20
WWF Monday Night RAW
Live from Fort Wayne, IN
Airdate: October 21, 1996
Attendance: 4,555
Hosted by Vince McMahon and Jerry "The King" Lawler
Opening montage.
Match 1: Sycho Sid versus WWF tag team champion Owen Hart (w/ Clarence Mason)
Highlights:
The Ft. Wayne faithful praised Sid by chanting his name.
After a nip up by Owen, Sid chokeslammed Owen over the top rope to the floor.
Upon teasing a countout, Owen re-entered the ring by mounting the top turnbuckle; however, as he came down, Sid nailed him in the midsection.
Owen came back with a face plant the remounted the top turnbuckle.
He then gave Sid a missile dropkick and clotheslined Sid over the top rope to the floor.
Smith came out, tried to nail Sid, but ate a right hand instead.
However, when Sid attempted to chokeslam Smith on the floor, Owen clipped Sid's knee.
During the commercial break, Luger's entrance music played during the Superstar Line ad. Dok Hendrix had the gall to mention that Sid will be the next WWF champion in the Ross Report. Hogwash, I say!
After the commercial break, Owen rammed Sid's leg against the ring post twice.
Even Smith got to ram Sid's leg as Owen distracted referee Earl Hebner.
McMahon then shilled tickets for the upcoming Survivor Series on 11/17.
Again, Owen distracted Hebner as Smith nailed Sid in the left knee.
Owen then tried a cross body block, but Sid caught and slammed him.
Afterward, he missed a leg drop.
Owen then tried the Sharpshooter, but Sid kicked him away.
Sid then gave Owen the chokeslam, signaled for the powerbomb, but Smith ran in and clotheslined Sid for the DQ.
Rating: **
Summary: Michaels has his work cut out for him at Survivor Series. But who will the MSG crowd cheer?
After the match, the tag champs double-team Sid until Michaels runs in to even the odds. Upon dispatching them, Sid and Michaels shake hands. Perhaps they were discussing whose role it was later on to get the beer and women for the evening.
We then revisit stills of the PPV from last night courtesy of WWF Magazine.
Match 2: The Smoking Gunns versus the Godwinns (w/ Hillbilly Jim)
Highlights:
Jim Ross joined the broadcast table for this match.
Prior to the commercial break, Bart slammed Phineas.
Billy then lowered the bridge so that Phineas fell to the floor.
Afterward, Phineas escaped a double-team from the Gunns and tagged in Henry.
Henry then gave Bart a back elbow followed by a clothesline.
Next, he gave Bart a powerslam for only 1 thanks to a save by Billy.
The Godwinns then gave Bart an Irish whip that knocked Billy to the floor.
Henry then delivered the Slop Drop for the pin.
Rating: DUD
Summary: The Gunns' losing streak continues.
Kevin Kelly narrates the Hall of Fame segment featuring Pat Patterson, Jimmy "Superfly" Snuka, and Vincent J. McMahon. Get your tickets for the show on 11/16 now!
Before the commercial break, Helmsley pushes an equipment cart directly into Mr. Perfect's knee. Afterward, Perfect could be overheard saying "Dammit!"
The WWF Big Bang Boom tour is as follows:
10/22 in Cincinnati, OH (Superstars taping)
10/23 in Evansville, IN
10/24 in Springfield, IL
10/25 in Rosemont, IL
10/26 in St. Louis, MO
10/27 in Cape Girardeau, MO
11/1 in Richmond, VA
We then revisit LiveWire as Stone Cold Steve Austin burst onto the set unexpectedly and shot down Bret while scaring the bejesus out of both Pettengill and Sunny.
Speaking of Bret, Ross is in the ring and interviews him. After Ross welcomes him back, Bret mentions a "rival wrestling organization" who gave him a "great offer," but he says he'll "be with the WWF forever" as McMahon breathes a huge sigh of relief. Well, he did sign a 20-year contract. Nevertheless, he then runs down Michaels for not being as tough or smart as Bret. Next, he accepts the challenge from the "best wrestler in the WWF today" and will face Michaels Austin at Survivor Series. Backstage, Pillman celebrates as Austin stares a hole through him. Bret then finishes the thought with "we'll see who kicks whose ass in Madison Square Garden." Finally, he mentions his recently-deceased nephew and wants to be a role model while subtly mocking Michaels. While this was a long, somewhat meandering interview, Bret showed a little attitude here.
Prior to the next match, in the Milton Bradley Karate Fighters tournament, Todd Pettengill and Lawler discuss the first round match-ups. Lawler then defeated Pettengill just for kicks.
Match 3: Hunter Hearst Helmsley versus Mr. Perfect
Highlights:
As Perfect made his entrance, Mero, Sable, and WWF President Gorilla Monsoon joined him.
Ross interviewed Perfect as Monsoon decreed that Perfect cannot wrestle tonight due to injury.
Instead, Mero will wrestle in Perfect's place. Helmsley balked until Mero put the title on the line.
Monsoon then sanctioned the match.
Rating: NONE
REAL Match 3 for the WWF Intercontinental title: Marc Mero (champion w/ Sable) versus Hunter Hearst Helmsley
Highlights:
Joined in progress, Mero reversed a cross-corner whip and gave Helmsley a back drop.
Perfect joined the broadcast team for this match.
Shortly after, Mero dropkicked Helmsley over the top rope to the floor.
Meanwhile, McMahon mentioned that Ahmed Johnson was suspended for his actions last night. Methinks he's still not healthy enough to return.
Mero then teased the somersault plancha, but Helmsley used Sable as a shield to prevent it.
Sable then slapped the taste out of Helmsley's mouth and told him to go hit on the boss' daughter. OK, I made that last part up.
Nonetheless, Mero exited the ring to defend Sable's honor then used a sunset flip to re-enter. That got 2.
Helmsley then tried a somersault rollup but only got 2.
Mero then hooked a backslide and got 2.
Helmsley came back with a tilt-a-whirl backbreaker with A LOT of help from Mero.
He then delivered a vertical suplex followed by a knee drop for 2.
After a high knee, Helmsley got another 2.
Next, he gave Mero a HARD cross-corner whip hurting Mero's back.
Playing possum, Mero shocked Helmsley with a catapult into the top turnbuckle for 2.
Helmsley responded with a clothesline for 2.
After a commercial break, Mero delivered a slingshot leg drop for 2.
He then gave Helmsley a cross-corner whip followed by a Samoan drop.
Afterward, he mounted the top turnbuckle, but Helmsley pushed referee Tim White into the ropes knocking Mero off-balance.
Helmsley then joined Mero, attempted a superplex, but ate a front suplex instead.
Mero then hit a springboard moonsault but only got 2.
After a couple of reversals of a cross-corner whip, Helmsley sent Mero straight into White.
With White OUT COLD, Perfect left the broadcast table as Helmsley grabbed a steel chair.
Sable grabbed the chair until Perfect came into the ring to take it away from them.
Perfect then WALLOPED Mero with it.
WE HAVE A HEEL TURN!
With Mero OUT COLD, Helmsley picked up the unconscious Mero, delivered the Pedigree, and pinned him.
WE HAVE A NEW CHAMPION!
Rating: **1/2
Summary: Perfect pulled the wool over Mero's eyes here as Helmsley broke his losing streak and won his very first title.
After the match, Perfect returns to the ring to present the belt to Helmsley and give him a hug.
Conclusion: Compared to previous episodes, this one was immensely better; however, it's still not a great episode despite the Hart announcement and the title switch.
TV Rating: 2.60
Who won? Nitro won again with Sting's return and the hard sell for the PPV. With nothing promised for next week, who knows what will happen.
Stay tuned for WCW Halloween Havoc '96!
Comments? Suggestions? Send them to me at rsg@rockstargary.com and follow me on Twitter (@rockstargary202).
Custom Search