WELCOME TO ROCK STAR GARY REFLECTIONS!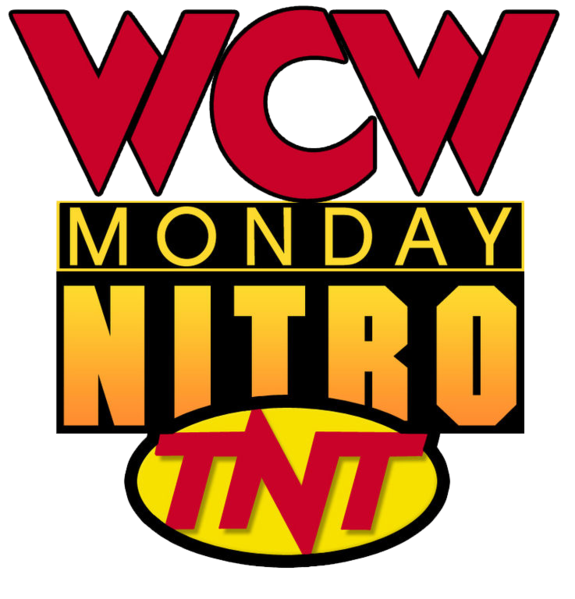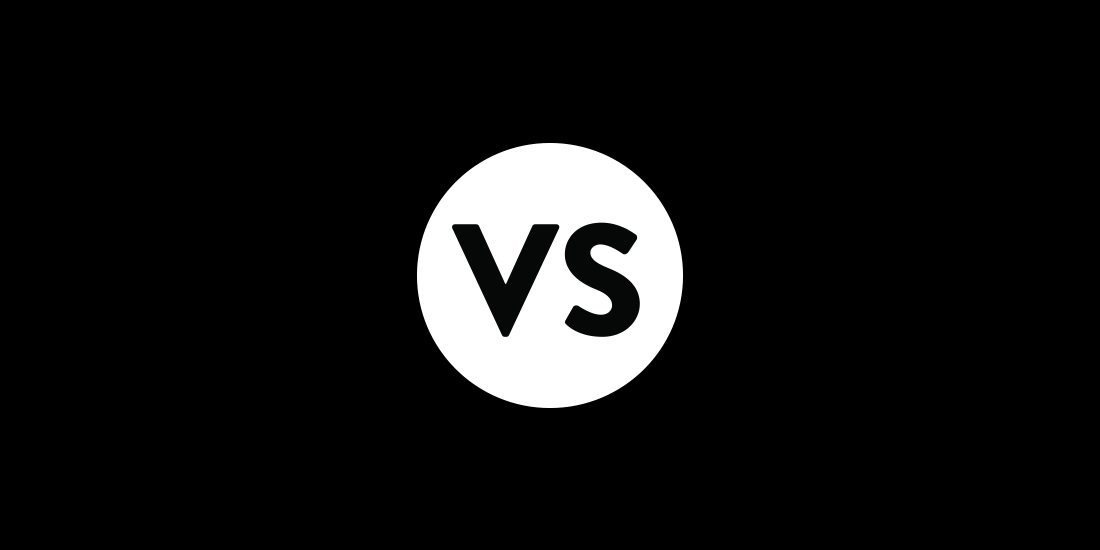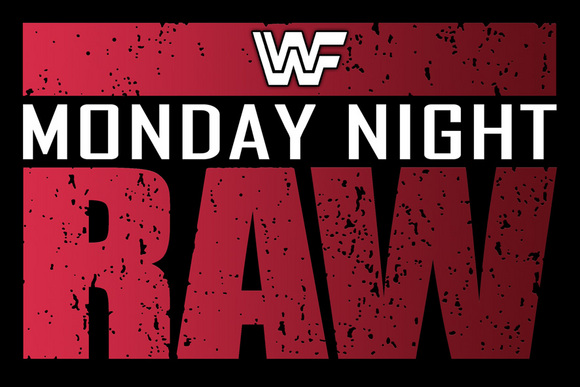 WCW Monday Nitro
Live from Memphis, TN
Airdate: October 14, 1996
Attendance: 6,930 (5,650 paid)
Hosted by Tony Schiavone, Larry Zbyszko, Eric Bischoff, Bobby "The Brain" Heenan, and "Iron" Mike Tenay
Opening montage.
Prior to the first match, we revisit last week and the nWo destruction of Savage.
Match 1: Dean Malenko versus Brad Armstrong
Highlights:
If I may add the understatement of all understatements: this crowd is JACKED!
Once again, Malenko brought Mysterio's mask to the ring with him.
Before the bell, we see the finish from the previous WCW Saturday Night where Armstrong stole a victory from Malenko. Gee, for a guy with an upcoming title shot, he's lost quite a few matches.
The Memphis faithful provided a healthy "nWo" chant.
After an arm drag, Armstrong gave Malenko a dropkick causing him to exit the ring to regroup.
Back in the ring, Malenko gave Armstrong a dropkick followed by a back elbow for 1.
He then delivered a belly-to-back suplex followed by a cross-corner whip/corner clothesline.
After a second cross-corner whip, Malenko ate boot on his follow-through.
Armstrong mounted the top turnbuckle and hit a missile dropkick for 2.
He then countered a sunset flip into a rollup for another 2.
Armstrong then countered a hip toss with a side Russian leg sweep for yet another 2.
After a knee lift, Armstrong gave Malenko a belly-to-back suplex for only 2.
Malenko then blocked a suplex and hooked Armstrong with a ¾ nelson cradle for the pin.
Rating: ***1/2
Summary: Great match between these two grapplers. Malenko appears to be ready for Mysterio.
Valvoline sponsors the replay.
Ad for the WCW Monday Nitro denim shirt for only $39.95 shilled by Debra and Mongo. Make mine a large please!
A pair of black limousines arrive and the nWo heads into the arena.
On WCW Saturday Night "two" nights ago, Duggan pinned Wallstreet, but referee Nick Patrick reversed the decision due to the athletic tape.
Match 2: "Hacksaw" Jim Duggan versus M. Wallstreet
Highlights:
Fortunately for Duggan, Mark Curtis will be the referee for this match.
Duggan capitalized on the hot crowd by getting them to chant "USA."
He then reversed a cross-corner whip and gave Wallstreet a hip toss.
After Duggan delivered a clothesline, Wallstreet exited the ring to regroup.
Wallstreet came back with a clothesline and an elbow drop for 2.
He then gave Duggan a leg drop then used a bottom rope-assisted reverse chin lock.
Duggan came back with a cross corner whip but ate a back elbow on his follow-through.
Wallstreet then mounted the second turnbuckle, leaped, but ate boot.
After Wallstreet stole the athletic tape, Duggan ran him over with the three-point stance clothesline.
1-2-3.
Duggan won.
Rating: *1/2
Summary: At least the crowd was firmly behind Duggan here. To me, this matchup has become overexposed.
Match 3: Hugh Morrus versus Jim Powers (w/ Teddy Long)
Highlights:
Here comes our weekly delivery of "Juice!"
Tony appreciated the "assistance" provided by "Mr. Lawler" for the promotion of tonight's event. In actuality, Lawler tried to deter the Memphis faithful from attending.
After a leap frog by Morrus, Powers slammed him.
He then gave Morrus a cross body block for 1.
Next, he gave Morrus a pair of cross corner whips followed by a hip toss and clothesline.
Morrus sought refuge outside the ring, but Powers brought him in the hard way.
Morrus came back with a clothesline then gave Powers a vertical suplex for 1.
Afterward, Morrus gave Powers a cross-corner whip followed by a clothesline.
Tony then wished Ric Flair a speedy recovery from his shoulder injury. The diagnosis was actually a torn rotator cuff that required surgery. Flair will be out for a while.
Regardless, Morrus slammed Powers but missed an elbow drop.
Powers then gave Morrus the ten-top-turnbuckle count-along.
Next, he hooked a sunset flip but only got 2 thanks to a slow count by Patrick.
Upon giving Morrus a shot to the midsection, Powers gave him a knee lift followed by a powerslam.
Again, Patrick slow-counted to only 1.
Long got up on the apron to argue with Patrick.
When Powers hooked an inside cradle, Patrick grabbed his neck and grimaced in pain before finally counting to 2.
Morrus then gave Powers a belly-to-back suplex, mounted the top turnbuckle, and hit the No Laughing Matter for the pin.
Rating: **
Summary: This match was more storyline with Patrick than anything else.
After the match, Long and Patrick argued vociferously face-to-face.
On WCW Saturday Night, Faces of Fear wrestles Rough'n'Ready. Actually, they wrestled Mike Enos and Bunkhouse Buck. According to Tony, the nWo will have their own segment as well.
Prior to the next match, we revisit last week when Arn destroyed Luger with a steel chair. Attaboy, Arn!
Match 4: The "Total Package" Lex Luger versus Greg "The Hammer" Valentine
Highlights:
Luger came to the ring with taped ribs.
Due to his injured ribs, Luger couldn't give Valentine a vertical suplex.
Backstage, Arn watched the match on a monitor.
Valentine then gave him a running guillotine for 2.
In the meantime, the nWo stood in front of the nWo banner in the stands.
According to Tony, Hogan demanded a segment tonight on Nitro.
Shortly after, Valentine gave Luger a HARD cross-corner whip while working on Luger's back.
A mid-ring collision put both men down on the mat.
Luger then came back with a back elbow.
He then followed with an inverted atomic drop and a clothesline.
Next, he hit Valentine with the flying forearm and got 2.
After a cross-corner whip, Luger ate boot on his follow-through.
Valentine then tried to pin him with his feet on the ropes, but referee Mark Curtis caught him.
As Valentine argued with Curtis, Luger applied the Torture Rack and got the submission.
Rating: *1/2
Summary: I wasn't sure an "injured" Luger could beat Valentine in standard fashion. Color me surprised.
At ringside, Tony interviews Nick Patrick and tells him that Savage's fine will be $500 instead of $1 million. In addition, Savage is also suspended for the first five dates in 1997. Patrick is OUTRAGED by the decision. On nWo Saturday night, Patrick "supposedly" was the referee under the ski mask, but Patrick denies it implicating Randy Anderson in doing so. Good promo.
Hour #2 begins as Enos makes his entrance. Tenay and Heenan are on the microphone, but Bischoff comes out to interview Savage by the entrance. Savage is ready to kick Hogan's "ass" right here and now. On the other hand, Bischoff brings up Elizabeth, and Savage is resistant. A video on the TV is shown as Elizabeth sits on a swing and divulges her intimate feelings toward him. An emotional Savage is practically brought to tears but can't say anything. He then tries to walk to the ring but changes his mind since he's obviously overwhelmed. He then gets into a white limousine and leaves.
Match 5: "Macho Man" Randy Savage versus "Mean" Mike Enos
Highlights:
Rating: NONE
THE FOLLOWING ANNOUNCEMENT HAS BEEN PAID FOR BY THE NEW WORLD ORDER:
Buy the shirt! You owe it to Rock Star Gary. Make it XL.
THE PRECEDING ANNOUNCEMENT HAS BEEN PAID FOR BY THE NEW WORLD ORDER.
Match 6: Eddie Guerrero versus the Cheetah Kid
Highlights:
For those unaware, the Cheetah Kid was portrayed by the future Prince Iaukea.
In split-screen, Guerrero cut an earlier promo on DDP for their match at Halloween Havoc.
A flying headscissors by Guerrero was followed by a dropkick; however, a second dropkick missed.
The Kid then delivered a Samoan drop for a pair of 2 counts.
He then gave Guerrero a powerbomb, but a second attempt was countered by an arm drag.
With Guerrero on the apron, the Kid gave him a springboard dropkick.
After tossing Guerrero back in, the Kid mounted the top turnbuckle but got caught.
Guerrero then joined him and gave him a super huracanrana.
Next, he mounted the top turnbuckle, hit the frog splash, and got the pin.
Rating: **
Summary: Showcase match for Guerrero
In the very first On the Road report, "Stagger" Lee Marshall supposedly calls from Minneapolis to promote the WCW event there on 10/18 care of 1-800-COLLECT. I bet he had dinner at Pastamania.
Match 7: Jeff Jarrett versus Big Bubba Rogers (w/ Jimmy Hart)
Highlights:
As you would expect, Jarrett got a great hometown response. Bischoff notified us that "he can't sing a lick." HA!
A healthy "double J" emanated from the Memphis faithful.
After a slam, Rogers reversed an Irish whip. Hart grabbed Jarrett's leg just like the Roadie, but Jarrett chased after Hart.
Rogers then caught and nailed Jarrett when he came near Rogers.
He then threatened to literally guillotine Jarrett using the corner of the steps, but referee Mark Curtis stopped him. Instead, Rogers delivered a backbreaker.
With Curtis distracted by Rogers, Hart put the shoes to Jarrett.
Jarrett then mounted the top turnbuckle and hit a flying body press for 2.
As Jarrett escaped a rear chin lock, he ate a big boot.
Jarrett then attempted a dropkick but missed.
Rogers then nailed him and got a pair of 2 counts.
Next, he gave Jarrett a cross-corner whip but came up empty on his follow-through.
Jarrett then gave Rogers an inverted atomic drop.
When Hart got up on the apron, Jarrett nailed him.
Rogers then gave Jarrett the Bubba slam.
Curtis got too close and caught in the line of fire, so Hart tossed Rogers the megaphone.
A Jarrett dropkick dislodged it and knocked Rogers OUT COLD.
1-2-3.
Jarrett won.
Rating: **1/2
Summary: The hometown boy got the victory, and the Memphis faithful ate it up with a spoon. Jarrett's wrestling debut should have been here rather than last week.
After the match, Tony interviews Jarrett by the entrance. Instead of Flair, Jarrett will face the Giant at Halloween Havoc. Jarrett then cuts a promo on the Giant.
Match 8: WCW World tag team champions Harlem Heat (w/ Sister Sherri & Col. Parker) versus Faces of Fear (w/ Jimmy Hart)
Highlights:
Just as the match began, Benoit, Mongo, and Debra came out to scout Faces of Fear.
After a leap frog, Booker T gave Meng a big boot followed by a Harlem sidekick.
Stevie Ray tagged in, slammed Meng, but then missed an elbow drop.
Barbarian tagged in and gave Stevie Ray a cross-corner whip followed by an avalanche.
He gave Stevie Ray a second cross-corner whip but ate boot on his follow-through.
Stevie Ray then delivered a bicycle kick to Barbarian.
Booker T tagged back in and nailed Barbarian with a flying forearm for 2.
After a leg lariat, Booker T got another 2.
Stevie Ray tagged in and gave Barbarian a running clothesline for 2.
Booker T returned and delivered a sidewalk slam to Barbarian.
He then mounted the top turnbuckle, but Meng caught him.
Barbarian then joined Booker T and delivered an overhead belly-to-belly superplex. Wow!
Meng tagged in, gave Booker T a sit-out powerbomb, but only got 2 thanks to a save by Stevie Ray.
Barbarian returned, delivered a backbreaker, but Stevie Ray saved again at 2.
After a slam by Barbarian, Faces of Fear delivered a double diving head butt.
Meng then tried another slam, but Booker T hooked an inside cradle for 2.
Booker T then attempted a sunset flip and got another 2.
Suddenly, the Outsiders came through the crowd as both teams confronted them and were counted out.
Rating: **
Summary: Sports-entertainment finish as WCW confronts the nWo.
Ad for Halloween Havoc live on 10/27 only on PPV. Order now!
After the commercial break, Hogan leads the nWo to the ring including Elizabeth. He then takes the microphone and shills his new movie 3 Ninjas. After Hogan calls Elizabeth "the greatest actress in the world" for her performance in the video, she tries to slap him to no avail. Suddenly, the Nasty Boys come to the ring wearing nWo shirts. Knobbs questions the contract, but Hogan says he didn't sign it. Therefore, they shouldn't be wearing nWo colors, so the nWo punks them out. Afterward, Hogan claims that Elizabeth "dreamed about" him. Yikes! Next, the nWo chases off the announcers as the Outsiders "expose" Harlem Heat as "two country bumpkins from Texas." Finally, the replay of Savage's reaction to Elizabeth's video closes the show.
Conclusion: If the Savage interview doesn't entice you to buy Halloween Havoc, I don't know what will. Great work, WCW! What's on RAW?
TV Rating: 3.20
WWF Monday Night RAW
Taped from Hershey, PA
Airdate: October 14, 1996 (taped 9/23)
Attendance: 3,923 (barely breathing)
Hosted by Kevin Kelly and Jim Ross
Austin vows to whip Michael's "ass." Woohoo!
Opening montage.
Prior to the first match, we revisit last week when Sid no-sold Vader's offense and chokeslammed him.
Match 1: Vader (w/ Jim Cornette) versus Phineas Godwinn (w/ Hillbilly Jim)
Highlights:
According to Kelly, McMahon will return next week on RAW. Get ready for the return of "Whattamaneuver!"
It took three short-arm clotheslines for Vader to knock down Phineas.
After Vader tossed Phineas outside the ring, he rammed him face-first into the Spanish broadcast table.
Ross, in three weeks' time, name-dropped McMahon as the owner and Kevin Dunn as the executive producer of WWF programming.
Nonetheless, Vader gave Phineas a cross-corner whip followed by an avalanche.
After some rough-housing, Vader delivered a second avalanche.
Suddenly, Sid came to the ring as Ross disparaged Arkansas. HA!
With Vader distracted by Sid, Phineas delivered a clothesline and a belly-to-back suplex.
He then clotheslined Vader over the top rope to the floor.
Upon Vader's return to the ring, Phineas slammed him.
He then attempted the Slop Drop, but Vader blocked it.
After a running body block, Vader delivered the Vader bomb.
1-2-3.
Rating: DUD
Summary: Showcase match for Vader.
Ad for Survivor Series emanating from MSG on 11/17 preceded by the Hall of Fame on 11/16.
After a commercial break, Ross interviews Mr. Perfect.
The WWF "Big Bang Boom" Tour was advertised:
10/20 in Indianapolis, IN for IYH XI
10/21 in Ft. Wayne, IN for RAW
10/22 in Cincinnati, OH
10/23 in Evansville, IN
10/24 in Springfield, IL
10/25 in Rosemont, IL
10/26 in St. Louis, MO
10/27 in Cape Girardeau, MO
Ad for the Michaels, Undertaker, and Bret denim shirts for only $49 each. Take it, BH!
Match 2: Jerry "The King" Lawler versus Jake "The Snake" Roberts
Highlights:
While Lawler rambled on the microphone, Ross destroyed both Lawler and McMahon in preparation for the broadcast team at IYH XI.
As Roberts made his entrance, he stumbled with a wrapped bottle in hand.
Before the bell, WWF President Gorilla Monsoon tried to stop Roberts from competing.
Something smelled fishy here.
When Lawler approached Roberts, the SOBER Snake gave Lawler a DDT.
1-2-3.
Rating: DUD
Summary: That should put an end to this feud once and for all.
After the match, Roberts grabs the whiskey bottle and pours it on Lawler. Roberts then wraps his snake Revelations all over Lawler.
More on the Double J exposure. Next week, Jesse James' experience in Desert Storm will be discussed.
Get your copy of the WWF Magazine with Paul Bearer's betrayal of the Undertaker on the cover.
Match 3: Hunter Hearst Helmsley versus Freddie Joe Floyd
Highlights:
Go Tracy Smothers!
As Helmsley made his entrance, he handcuffed his female escort to the ring post. Who knows? She may be into that sort of thing.
Nevertheless, after a hip toss, Helmsley bowed at Floyd.
Floyd came back with his own hip toss and took Helmsley down to the mat.
Helmsley then hit Floyd with a high knee.
After Helmsley gave Floyd a cross-corner whip, he delivered a forearm.
He then gave Floyd a swinging neckbreaker followed by a vertical suplex.
Suddenly, Mr. Perfect came to the ring.
Floyd came back with a cross-corner whip and back drop.
Helmsley then gave Floyd an inverted atomic drop as Mr. Perfect unlocked the handcuffs and took Helmsley's escort again.
Meanwhile, Floyd gave Helmsley the ten-punch count-along followed by a reverse enziguri.
However, Helmsley delivered the Pedigree but only got 2.
Helmsley chased after Mr. Perfect but ate a right hand knocking him into the middle of 1997.
Woohoo! Floyd won by countout!
Rating: ½*
Summary: This was more angle than match, but it's always great to see Helmsley lose.
The Playstation slam of the week was Henry Godwinn giving Davey Boy Smith the Slop Drop on Superstars (aired 10/13, taped 9/24). The kicker was that it was a non-title match between the tag champions and the hog farmers. Yeah, a non-title match will truly draw ratings to now no-longer-syndicated USA show.
Next week on RAW, Mr. Perfect faces Helmsley LIVE. I betcha can't wait!
Prior to the next match, Mankind and Paul Bearer cut a promo on the Undertaker in the graveyard while it rains. Interestingly, this promo was in color while previous ones were shot in black and white.
Match 4: Faarooq (w/o Sunny) versus the Pug
Highlights:
Sunny came to the ring solely to join the broadcast team. She then got on the microphone, revealed another large picture of herself, and announced an amicable split from Faarooq. Got all that? There will be a quiz later.
In case you're still interested, Porteau delivered a dropkick but couldn't take Faarooq off his feet.
Faarooq came back with a clothesline as Ross took Faarooq's gladiator outfit to TASK. Shame on you, WWF!
Porteau then attempted a leap frog, but Faarooq caught him and delivered a spinebuster.
He then gave Porteau the Dominator and got the pin.
Rating: DUD
Summary: Showcase match for Faarooq.
On last Saturday's LiveWire, Ahmed Johnson was pimpin' it in the studio, and Faarooq called in to trade words with him. On this coming Saturday's episode, Austin will keep the censors busy.
Meanwhile, Undertaker cuts a promo on Mankind from the graveyard. Yet again, the promo was in color. Did Ted Turner colorize it?
Match 5: WWF champion The "Heartbreak Kid" Shawn Michaels (w/ Jose Lothario) versus Stone Cold Steve Austin
Highlights:
Finally, the King of the Ring got to wrestle the WWF champion. Let's see how it panned out.
Backstage, Vader and Cornette watched the match on a monitor and cut a promo on Sid.
While Austin gave Michaels a back elbow, Sid cut a promo on Vader in split-screen.
Austin then gave Michaels a Thesz press.
They then executed a pinfall reversal sequence which culminated with an Austin escape from Sweet Chin Music.
After a chase outside the ring, they returned only for Austin to give Michaels a stungun.
Michaels then escaped a Stunner attempt prior to the commercial break.
When we returned, as Michaels gave Austin the ten-punch count-along, Vader entered the ring.
Michaels leaped from the second turnbuckle and nailed Vader.
Referee Earl Hebner called for the bell disqualifying Austin due to interference. BOOOOO!
Rating: *
Summary: I have a MAJOR problem with how the WWF handled this match. My gripe, however, is not with the finish. Instead, it's the timing along with the AWFUL announcing during the match. How can you only show five minutes of a match that could easily go twenty and pop a great rating?
After the match, Vega comes to the ring only to eat a Stone Cold Stunner. Austin and Vader then double-team Michaels until Sid reappears. Immediately, Vader escapes before Sid can touch him. I think he's injured by this point. In addition, Ramon and Diesel stood in the aisle behind the promotional sign for the PPV.
Nonetheless, Austin whips Michaels into Sid so they go face-to-face. Austin and Vader return, but Michaels nails Austin with a flying forearm then clotheslines him over the top rope to the floor.
Conclusion: Yuck! Ladies and gentlemen, THIS was the go-home show for IYH XI. While they promoted the PPV well, this show had more DUDs than a bomb factory during WWII.
TV Rating: 1.80 (Holy bottom dwellers, Batman!)
Who won? This wasn't just a victory. This was a SLAUGHTER by WCW over the WWF by a margin of 1.4. RAW needs some serious improvements in order to compete with the nWo vehicle running roughshod over on Nitro.
Stay tuned for WWF In Your House XI: Buried Alive!
Comments? Suggestions? Send them to me at rsg@rockstargary.com and follow me on Twitter (@rockstargary202).
Custom Search