WELCOME TO ROCK STAR GARY REFLECTIONS!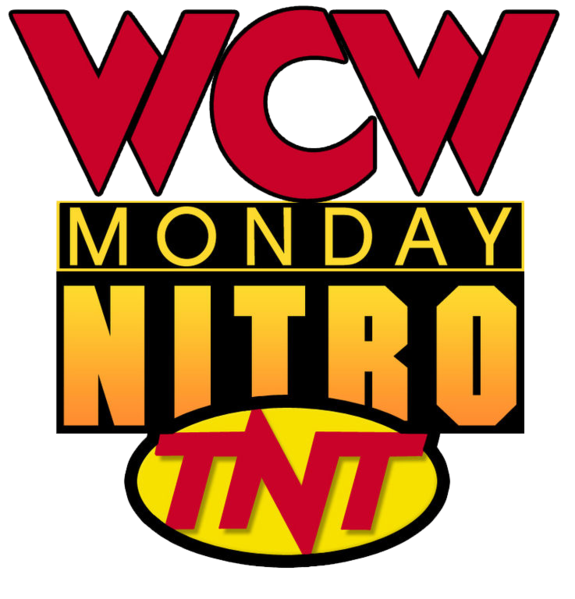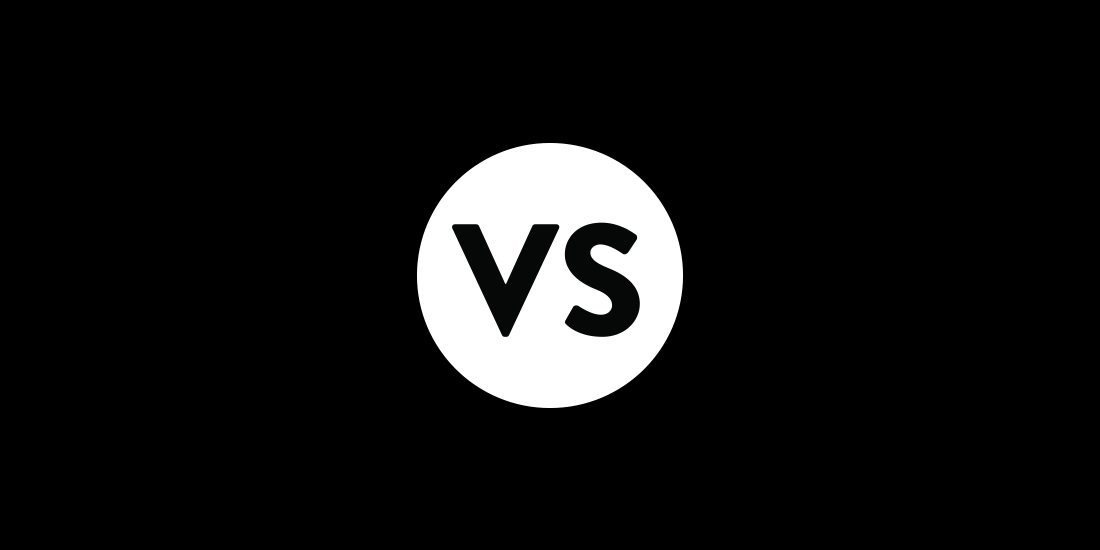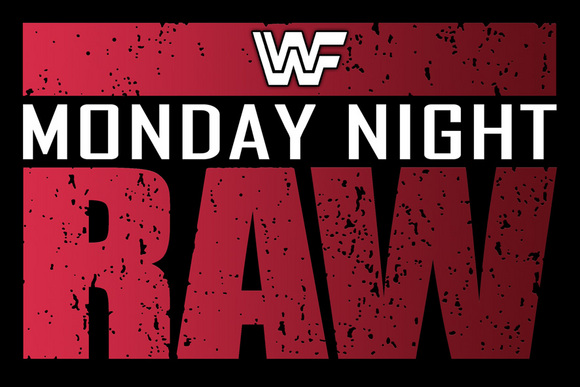 WCW Monday Nitro
Live from Birmingham, AL
Airdate: September 23, 1996
Attendance: 4,308
Hosted by Tony Schiavone, Larry Zbyszko, Eric Bischoff, Bobby "The Brain" Heenan, and "Iron" Mike Tenay
Opening montage.
Tony welcomes us to the show then produces the ad for Nitro in today's USATODAY. It states "while WCW's away, the nWo will play!" A disgusted Zbyszko equates the nWo to "parasites."
We then revisit the Savage-Giant match from Fall Brawl. Tony feels that Savage will be a "target" tonight.
Earlier today, the nWo propaganda was being torn up by the Birmingham faithful. The Alabamians didn't see Gene Stallings' endorsement on it.
Match 1: AAA Mexican champion Konnan & the Taskmaster (w/ Jimmy Hart & Big Bubba Rogers) versus Juventud Guerrera & Brad Armstrong
Highlights:
Tenay joined the broadcast team for this match.
Right off the bat, Konnan gave Guerrera a German release suplex.
Guerrera came back with a flying headscissors causing Konnan to exit the ring to regroup.
Guerrera then followed with a plancha.
After tossing Konnan back in, Guerrera gave him a somersault senton.
Konnan came back with the 187 and tried to tag in the Taskmaster who refused the tag.
Proving that he's a solid member of the Dungeon of Doom, Konnan delivered a Muscle Buster to Guerrera.
Again, the Taskmaster refused the tag.
Armstrong tagged in, ducked a clothesline, and gave Konnan one himself.
After giving Konnan a hip toss, Armstrong delivered a dropkick.
Konnan came back with a dropkick to the knee then powerbombed Armstrong.
The Taskmaster finally tagged in and gave Armstrong a double stomp as the nWo propaganda team carried signs behind the ring.
1-2-3.
Rating: *1/2
Summary: Quick match that teased dissention within the Dungeon of Doom.
After the match, Konnan gets in the Taskmaster's face so Rogers flattens him. They then hit a double clothesline as Hart describes this as an initiation. But where's his DoD tattoo?
Prior to the next match, we revisit last week's episode in the nWo limo. But where's the Michelle sparkling wine?
In the locker room, Tenay interviews Savage who wants to "wipe out" Hogan at Halloween Havoc.
Match 2: "Lionheart" Chris Jericho versus "Mean" Mike Enos
Highlights:
After Enos performed what appeared to be a Thesz press, Jericho hit a spinning heel kick.
Enos then leaped over the top rope to the apron and delivered a flying shoulder block.
After giving Jericho a cross-corner whip, Enos came up empty on his follow-through.
He then countered an arm bar with a guillotine using the top rope.
Upon tossing Jericho back-first into the corner, Enos ate boot on his follow-through.
Since leather must be part of his diet, it didn't faze him as he gave Jericho a belly-to-belly suplex.
Next, he pushed Jericho outside the ring then delivered a running clothesline from the apron. Nifty!
Afterward, he made Jericho taste the steel railing. It must have tasted like the Down Home at the Urban Cookhouse.
Following that, he rammed Jericho knee-first into the steps, broke the count, and then suplexed Jericho onto the steps. OUCH!
Back in the ring, Enos applied a bear hug, but Jericho rang his bell to escape.
Enos then delivered a powerslam for 2.
After Enos hooked a Boston crab, he applied an over-the-shoulder backbreaker.
Jericho escaped, hooked a sunset flip, and got 2.
After delivering a pair of superkicks, Jericho gave Enos a clothesline.
He then gave Enos a butterfly suplex and mounted the top turnbuckle.
From there, he delivered a missile dropkick.
Upon placing Enos atop the top turnbuckle, Jericho possibly attempted a huracanrana, but Enos countered with a top rope powerbomb. Wow!
That only got 2.
Enos attempted another powerslam, but Jericho used momentum to land on top.
1-2-3. Jericho won.
Rating: **
Summary: Stark contrast of styles here as this match had its moments.
GOOOOOOOOOLLLLLLLLLLLDDDDDDDDDDDBERG! Wait a minute! He didn't debut for another year. Oh, it's just Pat Tanaka.
Match 3: Glacier versus Pat Tanaka
Highlights:
NOOOOOOOOOOOOOOOOOOO! Make it stop! Go Tanaka!
While Glacier performed his entrance, several edits to this reflection were made along with baked Alaska.
Once again, this match took place under the blue light. Pass the tartar sauce please.
After a palm thrust to the chest, Glacier took Tanaka off his feet with a double leg sweep.
Tanaka came back by countering a high-flying maneuver with a powerbomb.
Glacier returned to his feet, hit a spinning Cryonic kick, and got the pin.
Rating: DUD
Summary: Let's move on.
On WCW Saturday Night, Dean Malenko faces Brad Armstrong while Public Enemy takes on High Voltage. Should Savage survive tonight, he'll wrestle Big Bubba Rogers.
Shown in the crowd is Matt Ghaffari who won a silver medal at the 1996 Summer Olympics as a Greco-Roman style wrestler. Congratulations, Matt!
Match 4 for the WCW World tag team titles: Harlem Heat (champions w/ Sister Sherri & Colonel Parker) versus Public Enemy
Highlights:
Tony mentioned that at Halloween Havoc, Luger will face Arn Anderson.
As Harlem Heat made their entrance, Booker T stated it was "on like neckbone."
After Stevie Ray dispatched Johnny Grunge outside the ring, Harlem Heat gave Rock a cross-corner whip followed by a double big boot.
Grunge then re-entered the ring via the top rope and gave Harlem Heat a flying double clothesline.
After Rock gave Booker T a drop toehold, Grunge delivered an elbow drop for 1.
Stevie Ray tagged in, gave Grunge a cross-corner whip, but came up empty on his follow-through.
A subsequent rollup by Grunge got 2.
Just prior to the commercial break, Rock tagged in as Public Enemy gave Stevie Ray a double back elbow.
After the commercial break, Booker T attempted a Harlem sidekick but crotched himself on the top rope instead. YEE-OUCH!
Grunge tagged back in and gave Booker T the ten-punch count-along.
Booker T came back with a boot to the midsection followed by a clothesline.
Stevie Ray tagged back in and gave Grunge a leg drop.
While Rock and Stevie Ray occupied referee Nick Patrick's attention, Booker T slammed Grunge on the table outside the ring.
Back in the ring, Stevie Ray slammed Grunge for 2.
Booker T then tagged in and practically decapitated Grunge with a Harlem sidekick for only 2 as Rock made the save.
In split-screen, the nWo made their customary arrival by limousine. Nash declared "accept no imitations." I wonder what he meant by that.
Meanwhile, in the ring, Grunge attempted a sunset flip but ate a knuckle sandwich instead.
Grunge came back with a swinging neckbreaker and made the hot tag.
However, when Rock tried to give Harlem Heat a double noggin knocker, they nailed him instead.
After a sidewalk slam by Stevie Ray, Booker T attempted the Harlem Hangover but missed.
Stevie Ray then tossed Grunge outside the ring and rammed him face-first into the steps.
In the ring, Booker T hooked an inside cradle on Rock, but Rock countered and got the pin.
Upset city!
WE HAVE NEW CHAMPIONS!
Rating: **
Summary: What a surprise! I wasn't expecting that. Since the inception of Nitro, Harlem Heat has lost the titles TWICE on the show.
HOUR #2!
According to Bischoff, the nWo has another new member to be revealed tonight. Could it be the Brooklyn Brawler?
Match 5: "Macho Man" Randy Savage versus Greg "The Hammer" Valentine
Highlights:
After surviving the initial Savage ambush, Valentine reversed an Irish whip and gave Savage a back elbow.
A subsequent elbow drop by Valentine was followed by an elbow to the lower abdomen.
Afterward, Valentine tossed Savage outside the ring. Upon Savage's return, Valentine tossed him out of the other side of the ring.
He then followed Savage and guillotined him using the steel railing.
According to Bischoff, Super Calo dislocated his elbow in a preliminary match. OUCH!
Regardless, Savage pulled Valentine outside the ring and made him taste the steel railing. It must have tasted like the Grouper Hemingway at the Village Tavern.
Following that, Savage removed ring announcer David Penzer from his chair, swung it, and nailed Valentine with it.
Upon tossing Valentine back in the ring, Savage mounted the top turnbuckle with chair in hand and nailed Valentine again.
Referee Mark Curtis called for the bell as Valentine won by DQ.
Rating: *
Summary: This was barely a wrestling match and more of an act of war by Savage.
After the match, Savage tosses Curtis out of the ring as the nWo hits the ring. They ambush Savage as Hall gives Savage the Outsider Edge. Meanwhile, by the entrance, a concerned Elizabeth stands by unable to assist her ex-husband. Nash then gives Savage the jackknife powerbomb.
Newly crowned ring announcer Giant grabs the microphone and introduces the "nWo World champion" Hollywood Hogan who delivers a leg drop to Savage. While trash fills the ring, Hogan gives him another leg drop as Nash whips Savage with a Slim Jim. Next, Hogan spray-paints Savage's bald spot then the Outsiders take over the broadcast table keeping Bischoff as a hostage. Hall subsequently introduces Vincent who played Virgil in the WWF. Nice potshot, WCW.
THE FOLLOWING ANNOUNCEMENT HAS BEEN PAID FOR BY THE NEW WORLD ORDER:
Buy the nWo t-shirt! They even have "Giant" size that makes Giant "look skinny on TV." HA!
THE PRECEDING ANNOUNCEMENT HAS BEEN PAID FOR BY THE NEW WORLD ORDER.
After a commercial break, the nWo announces they have taken over NASCAR and bring out a Chevrolet Monte Carlo sporting the #49 and the nWo colors of black and white. Nash states that Kyle Petty will drive the car.
Match 6: Michael Wallstreet versus Jim Powers (w/ "Peanuthead" Teddy Long)
Highlights:
Nash and Hall left the broadcast table, went to the ring, and beat up Jim Powers. He must have forgotten to give them their morning "juice."
Disgruntled, referee Randy Anderson removed his tie and left the ring.
Instead, referee Nick Patrick took over for him.
Giant then gave Powers a cross-corner whip followed by a chokeslam.
Hogan went backstage and drew nWo graffiti on the wall.
Wallstreet wasn't involved in the match whatsoever.
Rating: DUD
Summary: Next!
Still backstage, Hogan sings Benny Goodman's "Hooray for Hollywood" poorly, knocks on a door, and finds the Nasty Boys. Upon congratulating Knobbs on his sister's wedding, hediscusses business with them then gives them his suite key and the World title belt.
After a commercial break, Hogan, Nash, and Hall return to the broadcast table wearing Savage's hat.
Match 7: "Hacksaw" Jim Duggan versus Ron Studd
Highlights:
Before the match begins, Hogan and the Outsiders beat up Studd by the entrance.
No match.
Rating: NONE
REAL Match 7: "Hacksaw" Jim Duggan versus Syxx
Highlights:
This was Waltman's WCW debut match.
Before the match began, Duggan swung his 2x4 sending both Syxx and Patrick scurrying.
Syxx then gave some kicks to Duggan who caught his leg and nailed him.
Duggan then gave Syxx a cross-corner whip followed by a hip toss.
Next, he gave Syxx a clothesline.
After another cross-corner whip, Duggan slammed Syxx, hit the three-point stance clothesline, but Giant dragged Duggan out of the ring before Syxx could be pinned.
Giant then gave Duggan a chokeslam on the floor!
Upon the Giant's rolling Duggan back in, Syxx pinned Duggan.
Rating: *
Summary: Not quite the debut I imagined for Syxx.
Ad for the WCW Magazine. Skip it 'cuz it has Glacier in it.
Match 8: nWo Sting versus Bo LeDuc
Highlights:
Bo who? He don't know 'rasslin'.
After receiving a face plant, LeDuc gave nWo Sting a cross-corner whip but came up empty on his follow-through.
nWo Sting then guillotined LeDuc using the top rope.
He then gave LeDuc a cross-corner whip followed by a Stinger splash where he barely left his feet. The Birmingham faithful were not amused.
Following that, he applied the Scorpion death lock as the crowd chanted "We Want Sting!"
LeDuc submitted.
Rating: DUD
Summary: As bad as it reads.
Match 9: The Outsiders versus High Voltage
Highlights:
The Amazing French Canadians came to the ring and sang the Canadian national anthem very poorly.
Suddenly, the Outsiders came to the ring and replaced the Canadians.
Hall gave Kaos a cross-corner whip followed by a corner clothesline.
Nash tagged in and gave Kaos a series of knees to the midsection in the corner.
Before the commercial break, Nash delivered a sidewalk slam.
Afterwards, Hall had Kaos hooked in an abdominal stretch.
Nash tagged back in and had Kaos tag in Rage.
Nash then gave Rage Snake Eyes.
Behind Patrick's back, Hall clotheslined Rage from the apron.
Nash then gave Rage a running guillotine.
Hall tagged back in and gave Rage a fallaway slam.
Nash came back in and gave Rage the standing boot choke and the framed elbow.
After a clothesline, Nash gave Rage a big boot.
Hall tagged back in and gave Rage a belly-to-back superplex.
Nash came in as Hall made Rage tag in Kaos.
Nash then gave Kaos the Jackknife powerbomb.
1-2-3.
Rating: 1/2*
Summary: Squash city for the Outsiders.
Before Nitro leaves the air, a replay of the ambush upon Savage is shown. Hall then asks Giant if Andre is really his dad. Sigh.
Conclusion: One of the worst episodes of Nitro in its brief history. I'll have more on the extended involvement of Hall and Nash at the end. Please tell me RAW was better than this.
TV Rating: 3.40
WWF Monday Night RAW
Live from Hershey, PA
Airdate: September 23, 1996
Attendance: 3,923
Hosted by Kevin Kelly, Jim Ross, and Jerry "The King" Lawler
To being the program, we revisit Mind Games where Razor and Diesel attacked Vega backstage. Ross acted like "I told you so."
Opening montage.
Mr. Perfect is in the ring as ring announcer Howard Finkel notifies us that Pat Patterson will be the special guest referee for the final of the Intercontinental tournament.
Match 1 (Intercontinental tournament final): Faarooq (w/ Sunny) versus "Wildman" Marc Mero (w/ Sable)
Highlights:
Mr. Perfect joined the broadcast team for this match and fully supported Mero.
At the onset, Mero gave Faarooq a flying headscissors.
Following that, a crucifix pin attempt only got 1 for Mero.
Faarooq came back with an enziguri.
He then gave Mero a cross-corner whip but came up empty on his follow-through.
Mero then clotheslined Faarooq over the top rope to the floor.
He then followed with a somersault plancha.
Upon tossing Faarooq back in, Mero mounted the top turnbuckle and hit the Merosault for 1.
Again, Mero charged, but Faarooq gave him a back drop over the top rope to the floor.
With Mero on the apron, Faarooq put a shoulder into his back sending him directly into the steel railing.
Meanwhile, Ahmed Johnson was on the phone as Faarooq rammed Mero back-first into the apron.
Back in the ring, Faarooq gave Mero a powerslam for 2.
Faarooq then mounted the second turnbuckle with Mero in a fireman's carry and delivered a super Samoan drop. Wow!
That only got 2.
While Faarooq distracted Patterson, Sunny choked Mero using the bottom rope. Sable took offense and chased Sunny away. Consequently, Patterson ejected Sunny.
After a commercial break, Mero countered the Dominator with a backslide but only got 2.
Faarooq retaliated with a clothesline for 2.
Afterward, a sunset flip by Mero got 2.
In addition to the return of Ramon and Diesel, Ross promises to expose "Double J" Jeff Jarrett tonight. His contract must have expired.
In the meantime, a clever fan in the front row held up a sign that read "We Love Rest Holds." HA!
After ducking a clothesline, Mero hit a lariat on Faarooq.
After Mero missed an elbow drop, Faarooq responded with a slam.
He then mounted the top turnbuckle, but Mero backed into the top rope upsetting Faarooq's balance.
Mero joined him, gave him a huracanrana, but only got 2.
A subsequent double clothesline put both men down on the mat.
Sunny returned to the ring, and Sable got in her face. They tease a catfight, but Patterson got between them.
Since Sunny left her purse on the apron, Faarooq tried to nail Mero with it but missed.
Mero then took the purse and WALLOPED Faarooq sending him into the middle of 2002.
He then positioned Faarooq, mounted the top turnbuckle, and hit the Wild Thing.
1-2-3.
WE HAVE A NEW CHAMPION!
Rating: ***
Summary: This would be the biggest title Mero would own in his wrestling career. Decent match too.
After the match, Sunny opens her purse which contains a brick. Ross then enters the ring and interviews Mero who praises the Lord and thanks Sable. Lastly, he thanks Mr. Perfect for his tutelage. In a snarky way, Ross asked Mero "what about me?" Knowing that Ross was the new head of talent relations, Mero told him he was a great guy. Way to suck up, Marc.
We then revisit In Your House 2 when Shawn Michaels beat Jarrett for the Intercontinental title thanks to the accidental help from the Roadie.
During the commercial break, the "New Fall Season" was shown:
Saturdays at 9am ET on WGN: Blast Off
Saturdays at 10am ET on USA: LiveWire
Wrestling Challenge on syndicated TV
Sundays at 11am ET on USA: Superstars
Mondays at 8:57pm ET on USA: Monday Night RAW
RAW is sponsored by Sony Playstation.
Back in the locker room, Dok Hendrix narrates the victory celebration by Mero.
Next, we get the EXPOSURE of "Double J" Jeff Jarrett as he lip-synched "With My Baby Tonight." According to Vince McMahon, the "real Double J" will be on RAW next week.
Prior to the next match, we see a still from Mind Games where Cornette mistakenly signed away his protégés.
Match 2: WWF tag team champions The "British Bulldog" Davey Boy Smith & the "Rocket" Owen Hart (w/ Clarence Mason) versus the Bodydonnas
Highlights:
While Owen nailed Zip, the Hershey faithful provided a healthy "ECW" chant.
Owen then gave Zip a cross-corner whip but fell victim to a sunset flip for 2.
Meanwhile, Taz jumped the railing and held up a sign reading "Sabu fears Taz" to promote ECW.
After a commercial break, Smith slammed Skip then tagged in Owen.
Skip came back with a flying headscissors to Owen.
Smith tagged in, attempted a gorilla press slam, but Skip escaped and rolled him up for 2.
Skip then mounted the second turnbuckle, attempted a cross body block, but missed.
In split-screen, Jim Cornette gave Mason a tongue lashing.
Meanwhile, Owen delivered a belly-to-belly suplex to Skip.
He then mounted the top turnbuckle, attempted a splash, but hit knees.
Hot tag Zip.
After giving Smith a back elbow, Zip gave Owen a back drop.
Zip then gave Skip a back drop that became a plancha onto Smith on the floor. Nifty!
Next, Zip gave Owen a sit-out powerbomb then the Bodydonnas gave Owen a Rocket Launcher for 2.
After Smith put a knee in Skip's back, Owen gave him a spinning heel kick.
He then applied the Sharpshooter, and Skip submitted.
Rating: **
Summary: Showcase match for the new champs. Apparently, this is the last Bodydonnas match ever. They will be missed. Of course, I got a good price on oceanfront property in Phoenix if you're interested.
Afterward, we revisit stills from the WWF title match at Mind Games. According to Ross, Sid will face Vader at In Your House XI: Buried Alive on 10/20. After Kelly promotes the Undertaker/Mankind buried alive match for the aforementioned PPV, Undertaker cuts a promo on Mankind in a graveyard shot in black and white.
Backstage, Hendrix stands outside Ramon and Diesel's dressing room, tries to get an interview, but gets rebuffed by Ramon.
Next week on RAW, Vader and Cornette will face Michaels and Lothario. Smells the ratings!
The Playstation Slam of the Week was the table spot from Mind Games.
Match 3: The Stalker versus Hunter Hearst Helmsley
Highlights:
Stone Cold Steve Austin joined the broadcast team for this match and cut a brief but scathing promo on Bret.
Stalker gave Helmsley an Anderson slam, reversed a cross-corner whip, and gave Helmsley a back drop.
After giving Stalker some knees to the midsection, Helmsley tossed him outside the ring.
But when Helmsley joined him, Stalker rammed him face-first into the steps.
As Stalker returned to the ring, Mr. Perfect came to the ring.
Meanwhile, Stalker gave Helmsley a cross-corner whip but came up empty on his follow-through.
Prior to the commercial break, while Helmsley was distracted by Mr. Perfect, Stalker gave him a belly-to-back suplex.
During the commercial break, an ad for the WWF Superstar Line aired.
Afterward, we see a replay of a DDT by Stalker that we missed. Doggone ads.
Upon giving Stalker a knee drop, Helmsley got 2.
He then applied a sleeper, but Stalker used a jawbreaker to break the hold.
Austin then contemplated why Barry Windham wore face paint and called himself Stalker. HA!
Meanwhile, Stalker gave Helmsley a dropkick and a cross-corner whip that resulted in a Helmsley flip.
After a leg drop, Stalker got 1.
Helmsley then countered a side headlock with a belly-to-back suplex.
Stalker then gave Helmsley a vertical suplex as Mr. Perfect wooed Helmsley's female escort.
Next, Helmsley gave Stalker a face plant then noticed Mr. Perfect stealing her away.
Consequently, Stalker caught Helmsley on the top turnbuckle, gave him the superplex, and got the pin.
Rating: *
Summary: I definitely know why Mr. Perfect can steal away all of Helmsley's women. 'Cuz Helmsley sucks! I wonder if he'll ever win another match.
After the match, Ross enters the ring, but first, there's a Mankind promo on the Undertaker also shot in black and white.
After a commercial break, a perturbed Ross gives this diatribe:
"I have no loyalty to the World Wrestling Federation. I've only got loyalty to good ol' JR…In 1993, I left a great job in Atlanta, GA…the Atlanta Falcons of the National Football League to go to…the WWF. I came here to be the primary play-by-play man in the WWF. I don't think anybody here's gonna disagree that I'm the best play-by-play man in the whole damn business.
"So I show up for work the first day at WrestleMania IX in Las Vegas, NV, and they give me a sheet to wear…a toga. You'll look good in a toga, JR. I leave the National Football League for a toga. It's crap. And then, ladies and gentlemen, I go to the first King of the Ring in Dayton, OH, and I guarantee ya, if you listen to the broadcast, I carried (it) from ringside.
"…then did you ever wonder where ol' JR went to? Why isn't JR doing play-by-play anymore? Let me tell ya why. Because the egotistical owner of the World Wrestling Federation, and you know who I'm talking about. I'm talking about Vince McMahon…couldn't stand the competition. So JR disappeared. And then on Super Bowl Sunday in 1994, I woke up with an affliction called Bell's Palsy. And my entire left side of my face looked like I had a stroke. You think I like that? You think I like that my left doesn't open all the way because I got sick? Let me tell you how warm-hearted Mr. McMahon is. Mr. McMahon called me into his office on February 11, 1994, and he fired my ass.
"So I get back in my car, and I'm driving to my home in that over-priced hellhole, Connecticut, and I'm trying to figure out how I'm going to tell my wife and my two little girls that their daddy had just got fired…Remember when McMahon got indicted? They needed somebody to come back and do RAW? They called ol' JR. And then they let me go again.
"So finally they call me back…hire me at 50 cents on the dollar to come back and work in the front office. Do you think that all these guys leaving the WWF was an accident? Hell no, it's not. You think all these guys coming here was an accident? Absolutely not. I've been very busy. And right now, I want to bring back one of your favorites. He's the bad guy, Razor Ramon…"
The Hershey faithful pop for Ramon's music, but the instant that he emerges, it's obvious that isn't not Scott Hall and merely an imposter.
Ross then asks "How do you like that, WWF? How do you like Razor Ramon? How do you like that, McMahon?" Fireworks explode, Ramon cuts a poor imitation, and Savio Vega hits the ring to attack Ramon as the show goes off the air.
Conclusion: With the opening title match, Austin's commentary during the dreadful Stalker-Helmsley match, and JR's diatribe against the WWF and specifically Vince McMahon make this a very fascinating episode.
On the other hand, mimicking the competition with registered trademarks is low-brow. The WWF has reached a new low with this tactic.
In spite of that, JR's diatribe was absolutely great until he unveiled Ramon. If you've not seen it, you owe it to yourself to do so ASAP.
TV Rating: 2.00 (Yikes!)
Who won? Holy wide margin of victory, Batman! With the advertisement in the national newspaper, and the speculation on Ramon and Diesel, viewers flocked in DROVES to watch Nitro and skip RAW.
Let's examine tonight's shows from each side:
WWF:
With its ongoing lawsuit against WCW for trademark infringement, the WWF decided to prove that ANYBODY could play Ramon or Diesel. While true, the players performing the reincarnation will not receive the same response as the originals.
While bait-and-switch is a frowned-upon strategy to hook viewers, it works. I'm sure there was a portion of the WWF audience expecting a big surprise.
Although the surprise was a huge disappointment, Ross' worked shoot soliloquy wasn't. I thoroughly enjoyed seeing how fresh his attitude was during the segment. He made it sound believable and heartfelt.
WCW:
Since the WWF acknowledged that neither Hall nor Nash were under contract to the WWF, WCW made it a point to showcase Hall and Nash excessively to deter viewers from changing the channel. Throughout the second hour, they were either on commentary, beating up Jim Powers, or wrestling High Voltage.
I realize that the majority of the main WCW players were wrestling in a tournament in Japan, but Nitro could have been a much more entertaining show had they showcased the nWo faction properly rather than haphazardly. I pray that next week's Nitro blows this show out of the water quality-wise.
Stay tuned for week 54 of the Monday Night War!
Comments? Suggestions? Send them to me at rsg@rockstargary.com and follow me on Twitter (@rockstargary202).
Custom Search