WELCOME TO ROCK STAR GARY REFLECTIONS!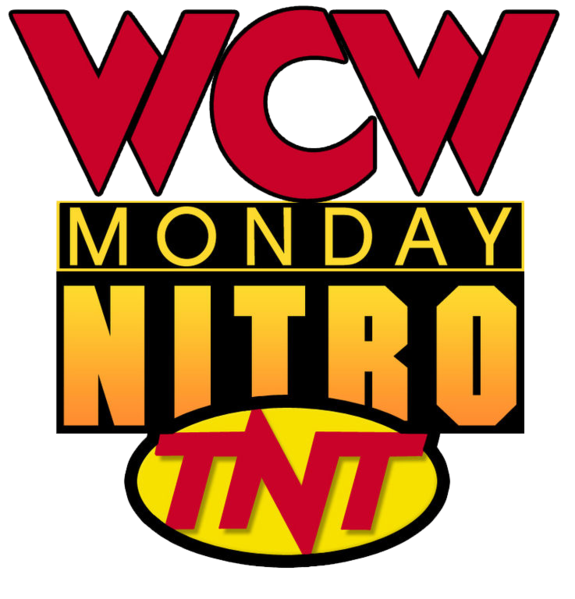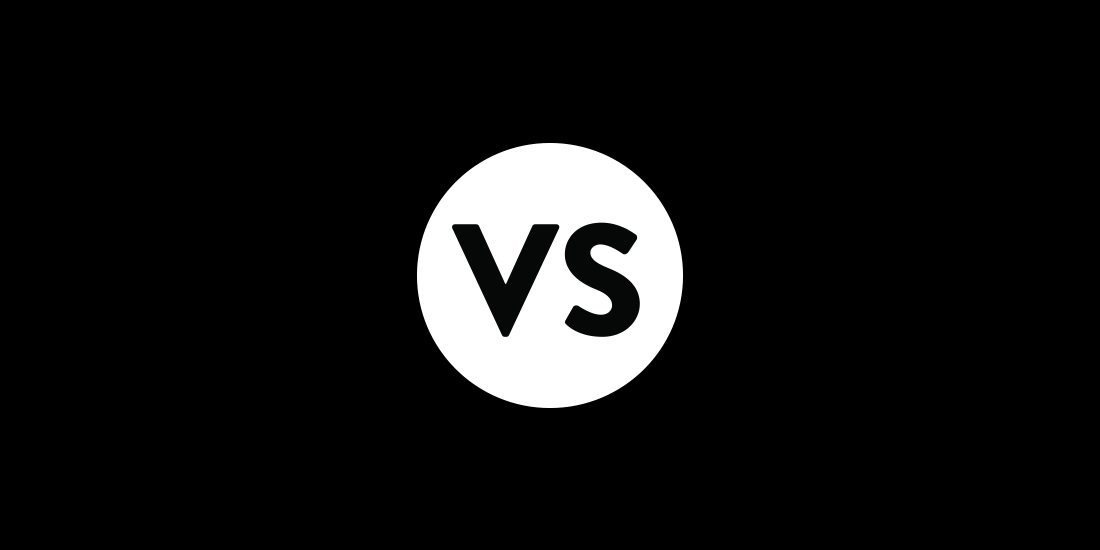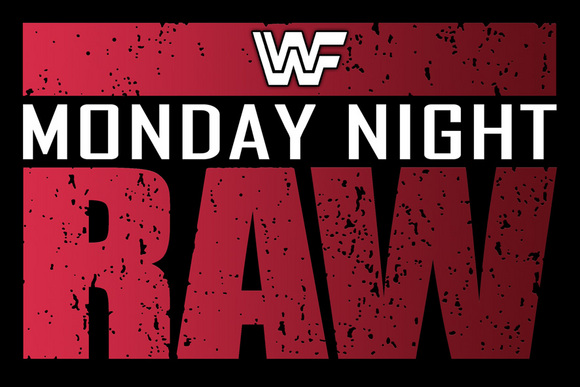 WCW Monday Nitro
Live from Huntsville, AL
Airdate: August 19, 1996
Attendance: 5,850 (3,760 paid)
Hosted by Tony Schiavone, Larry Zbyszko, Eric Bischoff, and Bobby "The Brain" Heenan
Opening montage.
Prior to the first match, we revisit the Clash where Duggan was supposedly in control, but the roll of tape failed him.
Match 1: "Hacksaw" Jim Duggan versus V.K. Wallstreet
Highlights:
So, this would be the return match.
To begin the match, Wallstreet pulled Duggan outside the ring to brawl with him.
That backfired as Duggan rammed Wallstreet face-first into the apron.
Back in the ring, Duggan delivered a pair of clotheslines.
He then followed with an atomic drop that sent Wallstreet over the top rope to the floor.
Wallsteet came back with a knee to the back though.
A subsequent elbow drop by Wallstreet got 2.
Like a good heel, Wallstreet put his feet on the ropes while holding a rear chin lock.
After a cross-corner whip by Duggan, he came up empty on his follow-through.
Wallstreet then delivered a leg drop and got another 2.
Shortly after, he reversed a cross-corner whip but ate a clothesline.
Next, Wallstreet attempted a vertical suplex but fell victim to one by Duggan.
Duggan then tried to tape up, but referee Nick Patrick took it away from him.
When Wallstreet got ahold of the tape, Duggan had another roll in his stash.
He then nailed Wallstreet for the pin.
Rating: *1/2
Summary: A rebound win for Duggan means another tally in the loss column for Wallstreet. Will his losing days ever end?
After the match, "Mean' Gene Okerlund interviews Duggan who refers to Hollywood Hogan as "Terry." Meanwhile, Savage comes out and steals Duggan's interview slot. We then revisit last week's show when Hogan WALLOPED Savage with a steel chair. Afterward, Savage states that he had "15,000" stitches in his head. Holy rolls of nylon, Batman!
After a commercial break, we revisit the CHOKESLAM that Giant delivered to Benoit at the Clash. If Benoit ever takes another trip like that, he should have a flight attendant on board.
Match 2: The "Crippler" Chris Benoit (w/ Woman & Elizabeth) versus Earl Robert Eaton (w/o Jeeves)
Highlights:
In spite of his (*cough*) blueblood (*cough*) character, Eaton's actually from Huntsville. I wonder if WCW will let him attain victory.
Mmmmm…Elizabeth.
Early on, Eaton countered an abdominal stretch with an arm drag.
After Benoit tossed Eaton outside the ring, he joined and rammed him head-first into the ring post. OUCH!
Benoit then hiptossed him on the floor.
As Benoit distracted referee Randy Anderson, Woman put the high heels to Eaton.
Back in the ring, a back elbow by Benoit got 2.
Benoit then reversed a cross-corner whip but ate a swinging neckbreaker.
Eaton then mounted the top turnbuckle but missed the Alabama Jam.
After a lariat, Benoit mounted the top turnbuckle and hit the diving head butt.
1-2-3.
Benoit won.
Rating: **
Summary: Unfortunately for the hometown boy, this was a showcase match for Benoit.
Seriously, yet ANOTHER Glacier promo? His debut can't be much COLDER.
Again, we revisit the Clash and the tag team triangle match where Patrick screwed the Steiners out of the tag titles. Afterward, we revisit the Hogan-Flair match where the nWo caused the DQ.
Back in the locker room, Okerlund interviews Sting and Luger. While Okerlund hints at a surprise, neither Sting nor Luger reveals it.
Match 3: Scott "Flash" Norton versus Disco Inferno
Highlights:
As Disco Inferno danced, a clever fan held up a sign asking: "Where's Glacier?" HA!
After a cross-corner whip by Norton, he came up empty on his follow-through.
Disco Inferno then ducked a clothesline but ate a second one immediately thereafter.
When Disco Inferno exited the ring to regroup, Norton joined him and delivered a chop.
Back in the ring, Norton gave Disco Inferno a cross corner whip followed by an avalanche.
As Disco attempted a comeback, Tony shilled Fall Brawl on 9/15.
Norton thwarted the comeback and gave Disco Inferno a reverse shoulder breaker followed by a single-arm DDT. Tony feared for Disco Inferno's scapula after those moves. Tony must have learned something from either Gorilla Monsoon or Gordon Solie.
Nonetheless, an arm bar submission got the victory for Norton.
Rating: DUD
Summary: Showcase match for Norton.
Back in the locker room, Okerlund interviews Ice Train with Teddy Long. We then revisit the attack by Norton to Ice Train during the Clash.
On WCW Saturday Night, "Squire" David Taylor tries to win the TV title from Luger. Also, Flair defends the US title against Dean Malenko (taped 8/13, aired 8/24).
According to Tony, the replay of the Clash will air this Thursday at 10:35pm ET only on TBS. I bet the beginning gets delayed due to Braves' baseball.
Match 4: Lord Steven Regal versus Dean Malenko
Highlights:
After a cartwheel, Regal delivered an enziguri for 2.
A subsequent hip toss by Malenko got 2.
Following that, a European uppercut by Regal got 2.
Shortly after, Regal applied a full nelson, but after Malenko reversed a cross-corner whip, he leaped to the second turnbuckle and gave Regal a dropkick.
He then gave Regal a German release suplex then followed with another along with a bridge for 2. NIFTY!
Regal came back with a gutwrench suplex for a series of 2 counts.
Malenko then hooked an Oklahoma roll and got the pin.
Wow! I didn't expect that outcome.
Rating: **
Summary: Good counter-for-counter wrestling, but the crowd didn't appreciate it.
PEPBOYS sponsors the replay.
At the entrance, Okerlund interviews the Four Horsemen. As the countdown to the second hour ticks, Arn cuts a promo on Luger and Sting. Meanwhile, Flair cuts his normal promo as fireworks exploded. I won't even touch on Okerlund's "Roman candle" comment.
As Public Enemy makes their entrance, Bischoff mentions the WWF's lawsuit against WCW.
Match 5: Public Enemy versus the Nasty Boys
Highlights:
After Knobbs tossed Grunge outside the ring, he delivered a lariat from the apron.
While Knobbs reversed an Irish whip sending Grunge back-first into the steel railing, Sags gave Rock a backbreaker in the ring.
Sags then gave Rock a cross-corner whip but ate boot on his follow-through.
After Rock performed a springboard back flip, Sags delivered a clothesline that sent both wrestlers over the top rope to the floor.
As Sags rammed Rock face-first into the ring post, Knobbs gave Grunge a face plant in the ring.
Next, an elbow drop by Knobbs got 2 on Grunge.
Outside the ring, Rock made Sags taste the steel railing. It must have tasted like the Scruffy's Special at the Po Boy Factory.
Simultaneously, in the ring, Grunge gave Knobbs a swinging neckbreaker for 2.
With Knobbs laid out on the floor, Grunge attempted but missed a Cactus elbow.
Public Enemy then rammed Knobbs into the steel steps.
In retribution, Sags responded with a double clothesline.
Back in the ring, Sags gave Rock a cross-corner whip and followed with a forearm smash.
After Grunge tripped Sags, Rock hit a Grunge-assisted somersault senton onto him.
As Grunge put Sags on the table, the crowd chanted "TABLE."
Rock then tried a somersault senton (the "drive-by") to Sags on the table, but Sags moved out of the way SQUISHING Grunge.
After Rock was tossed back into the ring, Knobbs pinned him.
Rating: *1/2
Summary: Texas-tornado brawl that was somewhat entertaining.
After the match, Okerlund interviews the Nasty Boys in the ring.
Ad for the WCW Magazine. Photos from Slamboree and the Great American Bash are included. Gee, this publication's a couple of months behind.
Prior to the next match, we again revisit the Clash where Eddie beat DDP for the Battlebowl ring, but DDP got his revenge. Now Chavo wants a piece of DDP to avenge his uncle.
Match 6: Diamond Dallas Page versus Chavo Guerrero, Jr.
Highlights:
At the onset, Chavo gave DDP a pair of dropkicks sending him between the ropes down to the floor.
He then followed with a tope suicida. Wow!
Back in the ring, Chavo tried to give DDP the ten-punch count-along twice but was shoved off both times.
A third try by Chavo sent him shoulder-first into the ring post.
After a cross-corner whip by DDP, he came up empty on his follow-through. Chavo then rolled him up for 2.
In a funny moment, DDP ripped at Chavo's mouth and told the audience: "No cavities!" HA!
Upon giving Chavo an Irish whip, DDP had him in a fireman's carry until Chavo countered with a sunset flip for 2.
DDP responded with a sit-out powerbomb but didn't make the cover.
He then delivered a belly-to-belly suplex but pulled Chavo up at 2. Someone's being cocky.
Next, he attempted the Diamond Cutter, but Chavo countered with a backslide.
1-2-3.
UPSET CITY!
Rating: *1/2
Summary: DDP just gave him too many chances and paid for it.
After the match, DDP immediately gives Chavo the Diamond Cutter. He then removes referee Nick Patrick's belt and whips Chavo. Since Patrick doesn't detain him, Randy Anderson comes out to put a stop to the chicanery. C'mon, Patrick, do your job!
Okerlund then interviews Patrick in the aisle who uses the "needing backup" excuse for not doing his job properly. He then blames the "accusations" directly on Okerlund and the media. Likely story, pal.
Ad for Fall Brawl scheduled for September 15 only on PPV.
Back on 9/18/95, the American Males upset Harlem Heat to win the World tag team titles. Tonight they get another chance. Can lightning strike twice? They are in Alabama, after all.
Match 7 for the WCW World tag team titles: Harlem Heat (w/ Sister Sherri & Col. Robert Parker) versus the American Males
Highlights:
While Stevie Ray occupied referee Nick Patrick's attention, Booker T clobbered Riggs in Harlem Heat's corner.
Afterward, Stevie Ray gave Riggs a Mafia kick.
Shortly after, Riggs gave Booker T a cross-corner whip but ate boot on his follow-through.
Upon giving Riggs a slam, Booker T missed an elbow drop but gave us the spinaroonie.
Meanwhile, Bischoff informed us that Bagwell was involved in the motion picture Day of the Warrior. I wonder why a certain other Warrior wasn't called.
Regardless, Booker T then delivered a Harlem sidekick.
Stevie Ray tagged in and gave Riggs a savate kick.
While Parker distracted Patrick, Harlem Heat put the boots to Riggs.
When Sherri got up on the apron to distract Patrick, Stevie Ray gave Riggs a vertical suplex.
Booker T tagged in, mounted the top turnbuckle, but received a dropkick on the way down.
Hot tag Bagwell.
As he came in, Bagwell gave Stevie Ray a kick then followed with a dropkick to Booker T.
After a forearm by Bagwell sent Stevie Ray outside the ring, Booker T took over, tried a pumphandle slam, but Bagwell used momentum to land on top.
Smartly, Stevie Ray broke it up before a count could be made.
A rollup by Bagwell not only sent Booker T over the top rope to the floor but also got 2 on Stevie Ray.
The kick-out by Stevie Ray sent Bagwell between the ropes to the floor.
As Bagwell whipped Booker T back-first into the steel railing, Riggs delivered a missile dropkick to Stevie Ray in the ring.
Bagwell then mounted the top turnbuckle only for Booker T to push him directly into a Stevie Ray powerslam while Patrick was occupied with Riggs.
Stevie Ray then pinned Bagwell to retain.
Rating: **
Summary: While not a stellar match for the champs, it wasn't bad either.
Glacier? Again? Either debut him or send him to the DEEP FREEZE already!
Match 8: World TV champion the "Total Package" Lex Luger & Sting versus US champion "Nature Boy" Ric Flair & the "Enforcer" Arn Anderson (w/ Woman & Elizabeth)
Highlights:
Sting got on the mic and called out the rest of the Horsemen.
On cue, Benoit and the McMichaels came to the ring.
After a commercial break, Okerlund (sans jacket) interviewed Sting who called for a show of WCW unity against the nWo for WarGames at Fall Brawl.
As the leader of the Horsemen, Flair left his decision to join Sting and Luger up to Benoit and McMichael who, although they saw the politics clear as day, acted like team players.
WE HAVE A DEAL!
Rating: NONE
THE FOLLOWING ANNOUNCEMENT HAS BEEN PAID FOR BY THE NEW WORLD ORDER:
Nash and Hall saunter around downtown Denver claiming to be in Rome, Italy. Bartender, I'll have what they're having. While Nash and Hall dismiss the Booty Man, Nash has his eye on the Booty Babe. According to Hall, "don't call us, we'll call you."
THE PRECEDING ANNOUNCEMENT HAS BEEN PAID FOR BY THE NEW WORLD ORDER.
Match 9: "Macho Man" Randy Savage versus the Giant (w/ Jimmy Hart)
Highlights:
As Giant made his entrance, Savage nailed him from behind with a steel chair.
According to Heenan, Savage believed that Giant didn't get the job done, so Savage will take over to take out Hogan.
After referee Randy Anderson stole the chair away from Savage, Giant whipped Savage into the ring post.
He then rammed Savage face-first into the apron and vaulted him over the top rope into the ring.
As he lowered the strap, Giant attempted a chokeslam, but Savage nailed him somewhere near Mobile.
Hart entered the ring to nail Savage with a chair but was dispatched rather quickly.
With chair back in hand, Savage dispatched Hugh Morrus who tried to run in.
He then nailed Bubba with the chair.
Next, Barbarian and Meng both received chair shots from Savage.
Savage then high-tailed it before the numbers caught up to him.
Furiously, Giant then leaped over the top rope and chased after Savage.
No decision.
Rating: NONE
Conclusion: The buildup to Fall Brawl took decent strides here. Otherwise, this was all star power with just mediocre wrestling. Perhaps, with RAW being live, they could break Nitro's winning streak? Let's find out!
TV Rating: 3.50
WWF Monday Night RAW
Live from Wheeling, WV
Airdate: August 19, 1996
Attendance: 4,903
Hosted by Kevin Kelly, Jim Ross, and Jerry "The King" Lawler
Opening montage.
Whoa! New commentary team! Will it make a difference?
Prior to the first match, the pairings for the Intercontinental title tournament were shown:
Owen versus Smith
Austin versus Mero
Sid versus Helmsley
Vega versus Faarooq
Match 1 (Intercontinental title quarterfinals): The "British Bulldog" Davey Boy Smith versus the "Rocket" Owen Hart
Highlights:
Before the brothers-in-law squared off, Ross informed us that at the next IYH on September 22 in Philadelphia, Michaels will defend the WWF title against Mankind. Also, Undertaker will face Goldust where there must be a winner. But I thought Undertaker was dead, no?
After a leapfrog by Smith, he gave Owen a monkey flip followed by a dropkick.
Upon giving Smith a hip toss, Owen delivered his own dropkick.
Shortly after, Smith gave Owen a cross-corner whip followed by a slam for 2.
He then gave Owen a gorilla press slam for 2 as the feed went fuzzy. Seems deliberate to me.
After a knee to the midsection, Smith delivered a leg drop for 2.
A cross-corner whip by Owen was reversed, but he floated over Smith only to get caught.
Owen then received a powerslam for 2 as he put his foot on the bottom rope.
Randomly, Sunny came to the ring to join the broadcast team for this match.
After a commercial break, Smith came up empty on his follow-through.
In split-screen, Cornette sat backstage watching the match on a monitor but was unable to root for either of his men.
In a shocking twist, Cornette claimed to be alongside Yokozuna for tonight's main event. Didn't they break up before WrestleMania? I smell a rat.
While Cornette wouldn't shut up, Owen applied a Sharpshooter.
Ross even referred to it as a Scorpion death lock. Oops.
After Smith escaped, Owen backdropped him over the top rope to the floor.
When Owen tried to suplex Smith back into the ring, Smith reversed and sent Owen crashing to the floor.
Upon Smith's whiff on a haymaker while still on the floor, Owen delivered a spinning heel kick.
As Owen returned to the ring, the bell rang.
Owen won by countout.
Rating: **
Summary: Too short to be great, but I have a feeling these two haven't seen the last of one another despite their heel tendencies.
After the match, Sunny tossed a soda at Smith because he landed on her. Sunny then accuses Smith of being a "pervert." Cornette then comes out and calls Sunny a "slut." That's quite the language for a PG-rated program.
We then revisit what happened to Ahmed Johnson along with the same interview they already aired last night at Summerslam.
In the meantime, Mark Henry comes to ringside to greet the fans and sign autographs. As Vader makes his entrance, he flexes at Henry.
Match 2: Vader (w/ Jim Cornette) versus Freddie Joe Floyd
Highlights:
After a commercial break, Vader hit a running body block on Floyd.
Upon giving Floyd a cross-corner whip, Vader hit an avalanche.
He then slammed Floyd and delivered the Vader bomb amid another fuzzy feed.
That only got 2 so Vader delivered Vader bomb #2 as the lights flickered.
1-2-3.
Rating: DUD
Summary: Showcase match for Vader.
Be sure to catch the replay of Summerslam tomorrow night at either 8pm ET or 8pm PT on PPV.
In the ring, Ross interviews Mankind with Paul Bearer as stills of the boiler room brawl are shown. Bearer has grown weary of handling Undertaker as the feed goes fuzzy and the lights flicker again. We then revisit the attack by Mankind to Michaels three weeks ago. Mankind wants to make Michaels the "least sexy boy toy" at IYH. Immediately, Ross interjects "he's here" referring to Undertaker.
Suddenly, the gong rings and the lights go completely out. The chanting from last night begins as the druids carry the carcass of Undertaker to the ring. After the druids put Undertaker on the aisle floor, Undertaker sits up and summons flames from the turnbuckles. Without delay, Bearer and Mankind head for higher ground.
Prior to the next match, the Stalker is coming to the WWF. He distinctly sounds and looks like Barry Windham to me.
RAW is sponsored by Burger King.
As he makes his entrance, Austin cuts a quick promo in split-screen.
Match 3 (four-man battle royal):
Participants:
Goldust, Savio Vega, Stone Cold Steve Austin, and Sycho Sid
Highlights:
According to Ross, the winner will face Michaels on RAW Championship Friday on 9/6.
As Sid made his entrance, Goldust attacked him from behind.
All three wrestlers then eliminated Sid.
He then returned and chokeslammed each of them before leaving.
Before the commercial break, Austin gave Goldust a back drop.
During the commercial break, the Stridex Biggest Slam of the Week was Mero's shooting star press at Summerslam.
When we returned, Goldust gave Vega a clothesline then Austin gave Goldust one as well.
Afterward, Goldust set Austin upon the top turnbuckle and gave him a superplex.
Next, Vega attempted to toss Goldust, but he only landed on the apron.
Austin then gave Vega a back elbow before Vega delivered a pair of double clotheslines to both Goldust and Austin.
He then gave Goldust an inverted atomic drop and tossed Austin over the top rope. Did Austin's feet just touch the floor?
Referee Tim White said no, so Austin went back to work.
That was until Vega monkey-flipped him over the opposite top rope to the floor.
We're down to 2.
Austin came back and nailed Vega from behind before leaving.
Goldust then gave Vega a face plant.
He attempted the Curtain Call, but Vega flipped out of it and delivered a spinning heel kick.
Stupidly, he charged at Goldust only to be backdropped to the floor.
Goldust won.
Rating: NONE
Summary: The highlight of the match was the superplex.
In case you didn't get the memo, the replay of Summerslam airs tomorrow night at both 8pm ET and PT. I'd rather see these promos than another one for Glacier any day.
Backstage, Cornette states that he has his camp ready to take down Michaels.
Prior to the next match, we revisit the Free for All when Yokozuna broke the ring and consequently lost to Austin.
Match 4 (non-title): WWF Champion the "Heartbreak Kid" Shawn Michaels (w/ Jose Lothario) versus Yokozuna
Highlights:
Ross claimed Yokozuna could possibly be 700 pounds. Yikes!
After a series of right hands, Yokozuna finally went down to the mat.
A LOUD "HBK" chant emanated from the Wheeling faithful.
Prior to the commercial break, Cornette finally came to the ring.
After the commercial break, Cornette nailed Lothario until Michaels shooed him away.
Back in the ring, Yokozuna gave Michaels a cross-corner whip resulting in a Michaels flip.
He then followed with a belly-to-belly suplex but missed a splash.
Michaels then hit the flying forearm, mounted the top turnbuckle, and hit the splash.
That only got 2.
Sweet Chin Music was blocked as Yokozuna converted it into a Samoan drop for 2.
After Yokozuna missed a leg drop, Michaels nailed him with Sweet Chin Music.
1-2-3.
Rating: **1/2
Summary: Another non-title match on RAW? Are they TRYING to lose the ratings war? Anyway, Michaels looked good in his tune-up match for RAW Championship Friday. The whole reason Cornette was involved had nothing to do with Yokozuna but instead with Lothario.
Conclusion: Truly, this was an exciting episode with good but short matches. Could it spell victory in the ratings?
TV Rating: 2.90
Who won? Nope, Nitro won again although RAW was the better show. With RAW pre-empted until RAW Championship Friday on 9/6, hopefully Nitro doesn't go into cruise control.
Stay tuned for WCW Monday Nitro 8/26/96!
Comments? Suggestions? Send them to me at rsg@rockstargary.com and follow me on Twitter (@rockstargary202).
Custom Search