WELCOME TO ROCK STAR GARY REFLECTIONS!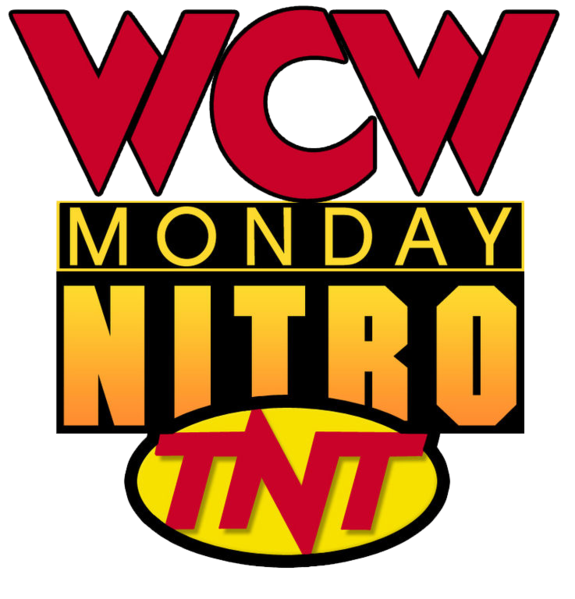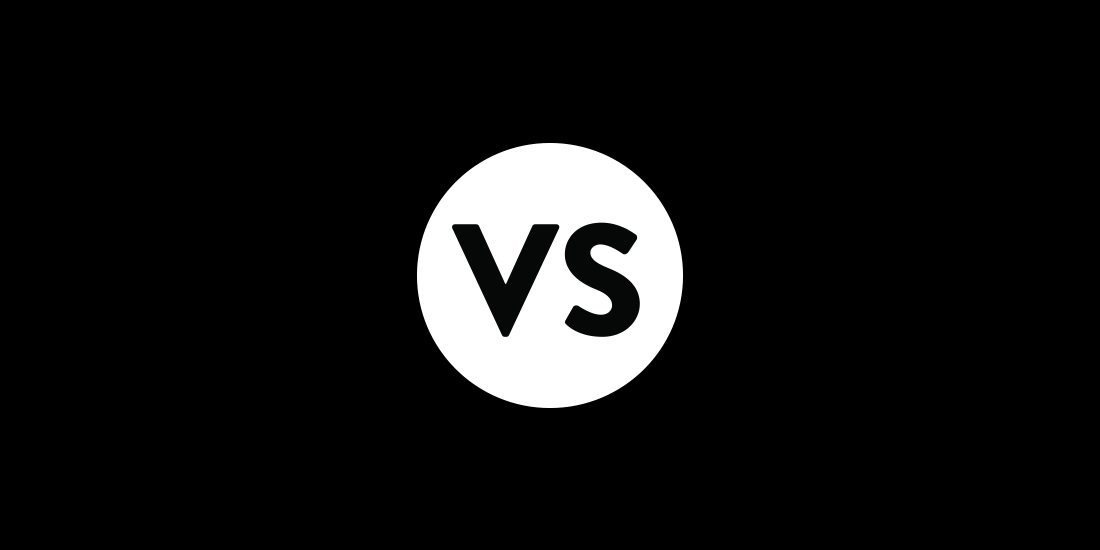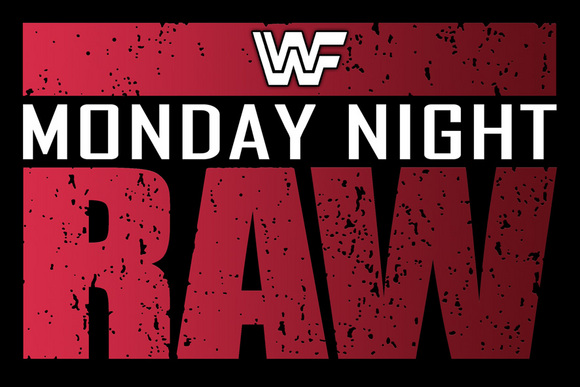 WCW Monday Nitro
Live from Chicago Rosemont, IL
Airdate: October 9, 1995
Attendance: 8,500 (4,458 paid)
Hosted by Eric Bischoff, Bobby "The Brain" Heenan, and Steve "Mongo" McMichael
We begin with footage from last week of Hulk Hogan being ambushed by the Giant and Taskmaster.
Opening montage.
The announce team is wearing Chicago Bears' jerseys with their names on the back. Heenan informs us of a restraining order placed against the Giant. Suddenly Sting interrupts everything stating he will resolve the issues between "The Total Package" Lex Luger and "Macho Man" Randy Savage.
Match 1 for the US Title: Sting (champion) versus Shark
Highlights:
A rematch from Starrcade '94.
Powerslam by Shark.
Elbow drop.
Leg drop.
Shark missed an Avalanche.
Stinger Splash.
Make that 2.
Sting mounted the top turnbuckle, hit the high cross-body block, and got the pin.
Rating: **
Summary: Quick match to maintain Sting as a dominant face in WCW.
We see the end of Hogan's interview and subsequent beating by the Giant and Taskmaster. Seriously couldn't they have extended the opening match by a couple of minutes?
WCW Halloween Havoc only on PPV October 29.
Match 2: Sabu versus Mr. JL
Highlights:
E-C-W! E-C-W! E-C-W!
Mr. JL, for those unaware, was Jerry Lynn. Why's he under a mask?
Springboard leg drop by Sabu.
Springboard kick by Sabu.
Flying back elbow by Mr. JL
Running enziguri by Mr. JL
Immediately he followed with a tope suicida.
Spinning heel kick by Sabu.
Somersault plancha by Sabu.
Sabu then made Mr. JL taste the steel railing. It must have tasted like the Chicago Classic at Giordano's.
Sabu then set up a chair and delivered a springboard leg lariat on the floor.
German suplex with a bridge by Mr. JL.
Dropkick in the corner by Mr. JL.
Clothesline by Sabu.
Arabian facebuster (sans chair) by Sabu.
Camel clutch by Sabu.
He then mounted the top turnbuckle but got caught.
DDT from the top rope by Mr. JL.
He then mounted the top turnbuckle but got caught. Déjà vu? Nope, other wrestler.
Super huracanrana missed by Sabu.
Missile dropkick by Mr. JL countered into a powerbomb by Sabu.
Camel clutch. Mr. JL submitted.
Rating: ***1/2
Summary: Great match. Both guys brought the hot sauce to the chips.
After the match Sabu tosses Mr. JL outside the ring. When Mr. JL gets on the apron Sabu delivers a sunset flip from inside the ring to the floor. OUCH!
In the ring "Mean" Gene Okerlund interviews Sting and Lex Luger. Sting calls out Savage. Upon hitting the ring Savage wants a piece of Luger. Sting calls Savage paranoid. Sting notifies us that at Halloween Havoc Luger will face Meng while Savage will face Kamala. His proposal: If both guys win they should face one another. Luger objects. Sting calls him disgusting and is tired of "being a babysitter." Finally Luger acquiesces.
A limo pulls up outside the arena (but which one?), and Chris Benoit steps out. With wrestlers such as Eddy Guerrero, Dean Malenko, Sabu, and Chris Benoit that "mid-card problem" I mentioned about WCW during the summer months of 1995 has been corrected. Woohoo!
Disco Inferno's music plays, and he dances at the entrance just like last week. After his music stops Big Bubba walks by him basically ignoring him. However, Road Warrior Hawk emerges and intimidates Disco Inferno. Unbeknownst to Hawk Disco Inferno placed a WCW hat on one of the spikes of Hawk's ring attire. HA!
Match 3: Road Warrior Hawk versus Big Bubba Rogers
Highlights:
Avalanche by Bubba.
Powerslam by Hawk.
Dear Lord. Disco Inferno popped up on the apron dancing to the hard camera. I don't like his survival chances here in Hawk's hometown.
Hawk tore Disco's shirt, followed him outside the ring, and nailed him in the back.
He then made Disco Inferno taste the steel railing. Must've tasted like the Italian beef with hot peppers at Portillo's.
A second trip to the steel railing earned Disco a Chicago-style hot dog while still at Portillo's.
The bell rung as Hawk was counted out.
Rating: DUD
Summary: This match was only an angle for Hawk to beat the bejeezus out of Disco Inferno.
In the ring Gene interviews Hogan. A smattering of boos can be overheard from the Chicago faithful. Sans mustache Hogan makes his way to the ring wearing all black. He of course makes me lose my lunch when he refers to the Giant as "Andre's son." Hogan indirectly refers to Vince McMahon in a negative fashion.
Sirens can be overheard as the Giant, Taskmaster, and Zodiac make their way in a monster truck to the arena followed by police cars. Hogan heads toward the back to confront them.
Eric promotes Halloween Havoc noting that Hogan will defend the WCW title against the Giant as well as battle him in a sumo match with monster trucks.
Fireworks explode as the ring lowers for the main event cage match.
Another promo for Halloween Havoc.
Rosemont police inform Eric that they are keeping Hogan and Giant apart from one another. Either that or they towed away his Lexus because it was parked improperly.
Match 4 (Steel cage): "Nature Boy" Ric Flair versus "The Enforcer" Arn Anderson
Highlights:
Following a back body drop Arn rammed Flair face-first into the cage.
Make that twice.
After a commercial Arn delivered the SPINEBUSTER!
During the break Arn and Flair were on the top rope. A chop by Flair sent Arn down to Soprano City. YEE-OUCH!
Back in the ring Flair rammed Arn into the steel cage.
Make that twice.
He then raked Arn's face into the cage. I seriously doubt we'll see blood here on Nitro, but it would be appropriate. And the Chicago faithful concurred with me as they provided a "we want blood" chant.
Instead of sending Arn into the cage Flair was sent unceremoniously.
He then raked Flair's face into the cage.
Clothesline by Flair.
Delayed vertical suplex by Flair.
"Flyin'" Brian Pillman attempted to enter the cage, but Flair sent him flying from the top of the cage all the way down to the floor.
From the top rope Flair delivered the double axe handle.
Knee crusher by Flair.
Figure-four leg lock blocked via brass knuckles.
Flair was out cold! Arn covered for the pin.
Rating: ***
Summary: While a steel cage usually signals the end of a feud I don't believe this one's over.
After the match Flair made his way to the broadcast position, stole (and broke) Eric's headset, and challenged both Anderson and Pillman to a match next week.
Speaking of next week DDP will defend the TV title against Johnny B. Badd. Also, Chris Benoit makes his WCW debut against Eddie Guerrero. Also, "Hacksaw" Jim Duggan will face Meng. Top it all off with the Flair-Anderson-Pillman stuff and that's an action-packed hour!
Conclusion: As expected with a hot Chicago crowd this was an exciting episode. The only unremarkable portion of the program was the Hawk-Disco Inferno crap that belongs on WCW Saturday Night. I wonder how this hot show compared to the taped RAW. Let's find out.
TV Rating: 2.60
WWF Monday Night RAW
Taped from Grand Rapids, MI
Airdate: October 9, 1995 (taped 9/25)
Attendance: 1,500
Hosted by Vince McMahon and Jerry "The King" Lawler
Opening montage.
Prior to the opening match we see a video where Shawn Michaels attended the Survivor Series press conference in Washington, DC Landover, MD. He stood amongst some children celebrating 98% attendance. Shawn comes across as extremely moved and humble in this video. It's definitely a side of Shawn you didn't see often prior to his comeback in 2002.
Match 1: Owen Hart, Yokozuna, and the "British Bulldog" Davey Boy Smith (w/ Jim Cornette and Mr. Fuji) versus Diesel, Shawn Michaels, and the Undertaker (w/ Paul Bearer)
Highlights:
After clotheslining Owen over the top rope to the floor Michaels skinned the cat back in.
All six men were in the ring. Diesel and Michaels gave an Irish whip to both Bulldog and Owen directly into Yokozuna. It's an exercise to the reader as to who actually went down from the collision.
Double boot from Diesel and the Undertaker sent Yokozuna between the ropes to the floor.
Clothesline in the corner from Diesel to Bulldog.
Flying clothesline from Diesel to Yokozuna.
Undertaker walked the top rope and nailed Yokozuna.
Samoan drop by Yokozuna.
Jumping DDT by the Undertaker.
Waylon Mercy stood at the entranceway looking menacing.
Uranage by Yokozuna to Michaels.
Backbreaker by Owen.
Gorilla press slam by Bulldog.
After a commercial break Owen had Michaels in an abdominal stretch while receiving leverage from the Bulldog.
Dean Douglas walked down the aisle to observe the match.
Backslide by Michaels got 2.
Clothesline by Owen.
Owen and Yokozuna make a wish on Michaels. Somehow I believe Michaels wished he was at the charity event instead.
Double head butt by Bulldog and Yokozuna.
Delayed vertical suplex by Bulldog.
Double head butt by Bulldog and Owen.
Leg lariat by Owen.
Schoolboy by Michaels got 2.
Owen mounted the top turnbuckle and…we go to commercial. Bastards.
A replay showed that Owen missed the diving head butt.
Hot tag Diesel.
Sidewalk slam from Diesel to Bulldog.
Running powerslam by Bulldog, but the Undertaker broke up the pinfall attempt.
Leg drop by Yokozuna behind referee Earl Hebner's back.
Bulldog pinned Diesel.
Rating: ****
Summary: When you throw almost the entire upper echelon of the roster into one match good things are bound to happen.
After the match Undertaker cleans house until Mabel attacks him from behind. Mabel then gives Yokozuna an Irish whip into Undertaker for an avalanche. Mabel doubles the Undertaker's pleasure with one of his own. Yokozuna adds a leg drop then Mabel adds one to the mix as well. Douglas grabs Michaels and beats him up. As Yokozuna and Mabel demolish the Undertaker with a leg drop and splash respectively.
Douglas suplexes Michaels onto the steel steps. OUCH! Did you feel the Earth shake? That was Mabel delivering another splash to the Undertaker. A group of referees break up the fracas. After a commercial break we get a glimpse of the Undertaker's eye as his eye socket was actually fractured. YEE-OUCH!
We see highlights from last week of the match between Jean-Pierre LaFitte and Bret "Hitman" Hart followed by the shenanigans by Lawler and subsequently Isaac Yankem.
Next week Bret will face Yankem in a steel cage in what will be the FINAL match of this taping. Whew!
Back at Summerslam we see highlights of the Yankem/Bret match joined in progress. At some point in the future I will review this show rather than just this match. This ate up a lot of air time.
This week RAW is brought to you by TYCO.
Video of the WWF benefit from this past Friday at Madison Square Garden is shown.
World Tour de Force promo as the WWF invades the Northeast like it's still 1984.
Match 2: Bodydonna Skip (w/ Sunny) versus Fatu
Highlights:
Skip didn't do his homework as he rammed Fatu into the top turnbuckle which had ZERO effect.
Sunny got up on the apron trying to distract Fatu. After Fatu slowly chased Sunny he caught Skip coming from behind.
Belly-to-back suplex by Skip.
Skip mounted the second turnbuckle and gave Fatu a fist drop. I believe it hurt him more than it hurt Fatu.
Enziguri by Skip.
Skip mounted the top turnbuckle, hit the diving head butt, and hurt himself again.
Running clothesline in the corner by Fatu.
Backbreaker.
Fatu attempted to mount the top turnbuckle, got distracted by Sunny, and then got rammed into the ring post.
After placing Fatu on the top turnbuckle Skip attempted a superplex but got nailed instead.
Fatu then delivered a top rope splash for the pin.
Rating: **
Summary: While both of these guys had better matches in the future the only true highlight of this match was Sunny.
We review what occurred in the six-man tag match earlier. Back in the locker room Dok Hendrix informs us that none of the faces are in any condition to be interviewed. Meanwhile Jim Ross interviews Jim Cornette and Bulldog who wearing a cap. Cornette basically tells us that Bulldog will defeat Diesel at the PPV. In an attempt to milk every jeer possible at the PPV Bulldog refers to Winnipeg as a "hell hole." Mabel refers to Bulldog as his homie and cuts a promo on the Undertaker.
Vince and Lawler advertise next week's main event in the cage. If Lawler interferes then he gets put in a shark cage. Whew! The show's finally over.
Conclusion: Great opening match and a whole lot of nothing else. With the Bret/Yankem match sandwiched in the middle of the show it gave those who had already seen the match an opportunity to watch Nitro. Also the last match gave practically everyone a legitimate reason to watch the cage match on Nitro. So what's the verdict?
TV Rating: 2.60
Who won? Kiss your sister again, 'cuz it's another tie! Combine the great six-man tag match with all the happenings on Nitro and you get an extremely happy wrestling audience who couldn't favor one show over the other. While the pacing of Nitro was fast it was more enjoyable than a show that was basically one match and filler.
See you for week 6 of the Monday Night War!
Comments? Suggestions? Send them to me at rsg@rockstargary.com and follow me on Twitter (@rockstargary202).
Custom Search