WELCOME TO ROCK STAR GARY REFLECTIONS!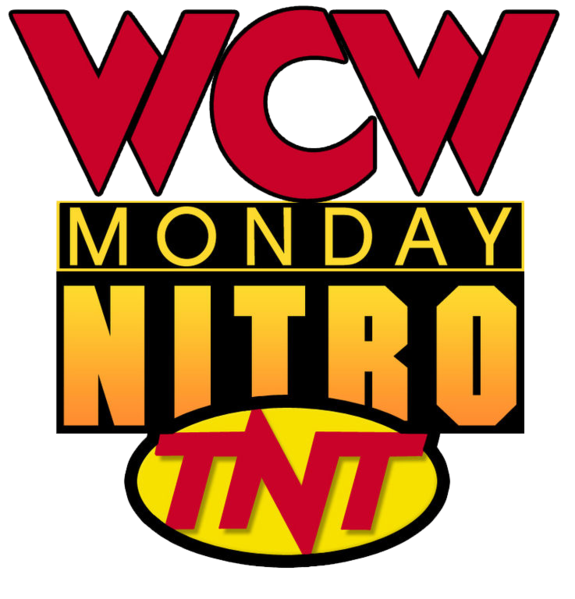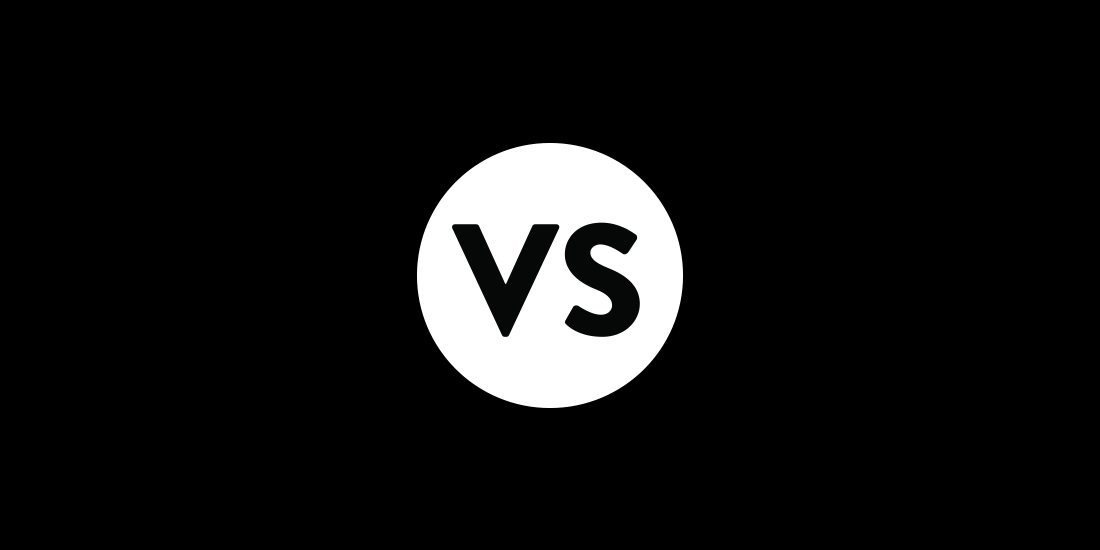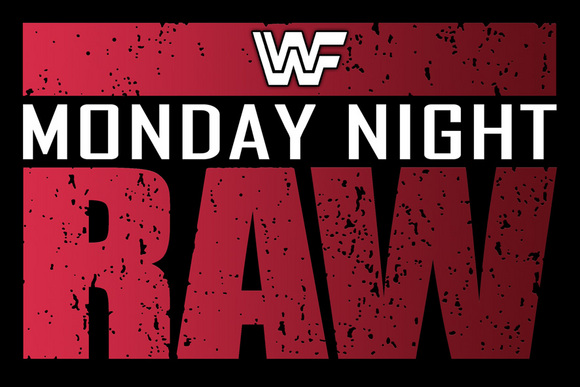 WCW Monday Nitro
Live from Lake Buena Vista, FL
Airdate: August 5, 1996
Attendance: 450 (0 paid)
Hosted by Tony Schiavone, Larry Zbyszko, Eric Bischoff, and Bobby "The Brain" Heenan
Opening montage.
Tony mentions the four empty chairs at ringside from last week's show. Once again, there are four black chairs empty in the front row. Those would be prime $$$$ if WCW actually charged admission. According to Zbyszko, the wrestlers will provide their own security tonight.
Match 1 for the WCW World tag team titles: Harlem Heat (champions w/ Sister Sherri & Colonel Parker) versus the Rock'n'Roll Express
Highlights:
With the Faces of Fear, Scott Norton, and Big Bubba Rogers guarding the ring, Morton and Gibson made their entrance.
Exploding shoulder block by Booker T sent Morton down HARD to the mat.
He then ran Morton over with a clothesline.
tagged in, and the Rock'n'Roll Express delivered a double back elbow to Booker T.
A double clothesline by the Rock'n'Roll Express sent Booker T over the top rope to the floor.
the commercial break, a Slim Jim ad featuring "Macho Man' Randy Savage aired.
As Stevie Ray distracted Morton, Booker T nailed Morton with the Harlem sidekick.
Next, a scissor kick by Booker T got 2 on Morton.
After a back elbow, Stevie Ray military-press slammed Morton.
Following that, an elbow drop got 2 for Stevie Ray.
The romantic goings-on by Parker and Sherri distracted Booker T so Morton rolled him up for 2.
After Stevie Ray slammed Morton, Booker T tagged in but missed an elbow drop.
On the other hand, he recovered nicely with the not-yet-named spinaroonie.
Afterward, a leg lariat by Booker T got another 2.
Upon giving Morton a sidewalk slam, Booker T then mounted the top turnbuckle.
Unfortunately, he missed a flying knee drop.
Hot tag Gibson.
After giving Booker T a back drop, Gibson gave Stevie Ray an enziguri.
All four men were in the ring.
Double dropkick by the Rock'n'Roll Express, but Morton distracted referee Jimmy Jett.
Seeing the distraction, Sherri tried to apply a liplock on Gibson, but Gibson, smelling Parker's turpentine on her breath, shoved her away.
Parker got up on the apron to defend his lady, but Gibson nailed him too.
Out of nowhere, a mafia kick by Stevie Ray got the pin.
Harlem Heat retained.
Rating: **
Summary: The days when the Rock'n'Roll Express were tag team champions had long since passed. Booker T looked really good here.
1-800-COLLECT sponsors the replay.
At the entrance, "Mean" Gene Okerlund interviews the Nasty Boys. Almost immediately, Sting and Luger interrupt their interview and question their allegiance. According to Sags, their allegiance is to Nastyville. I didn't know they love Newark, NJ. Actually, Knobbs declares they are neutral.
Glacier promo. Perhaps when WCW returns to indoor arenas, this COLD man can debut.
Match 2: Madusa versus Malia Hosaka (w/ Sonny Onoo)
Highlights:
Cross-corner whip by Hosaka resulted in a Madusa flip to the apron.
After giving Hosaka a shot to the midsection, Madusa used a sunset flip to re-enter the ring and got 2.
Upon giving Madusa a pair of kicks to the midsection, Hosaka used a hair mare to toss Madusa around. Sigh.
While Onoo distracted referee Randy Eller, Hosaka used the bottom rope to guillotine Madusa.
After reversing an Irish whip, Madusa hit Hosaka with a spinning heel kick.
Following that, Hosaka applied a crappy figure-four as the crowd chanted "USA."
Meanwhile, a black limousine arrived backstage.
Back in the ring, a modified gutwrench suplex by Madusa got 2.
Afterward, a sunset flip by Hosaka only got 1 as Madusa grabbed the bottom rope.
Upon perching Hosaka on the top turnbuckle, Madusa delivered a superplex.
As Onoo got up on the apron, Madusa dropkicked him back down to the floor.
Hosaka made the cover as Onoo held Madusa's legs.
1-2-3.
UPSET CITY!
Rating: **1/2
Summary: Considering Madusa had the PPV match on Saturday, I didn't expect her to lose here.
On WCW Saturday Night, live from Sturgis, John Tenta will face Big Bubba Rogers. Also, Arn Anderson squares off against Hugh Morrus. Lastly, a one-on-one interview with Flair will happen in what Tony referred to as the 2-hour pre-game show for Hog Wild. Don't miss it!
Next, we revisit Eddie versus Benoit from three weeks ago when Malenko bounced Benoit's head off the ring post like a basketball.
Tony shills WCW Pro this coming Saturday morning as a "shaken" Rey Mysterio, Jr. defends the Cruiserweight title against Dean Malenko (aired 8/10, taped 8/5).
Match 3: The "Crippler" Chris Benoit (w/ Woman & Elizabeth) versus "Das Wunderkind" Alex Wright
Highlights:
After a hip toss, Wright slammed Benoit and got 1.
A subsequent dropkick by Wright sent Benoit to the floor to regroup.
Back in the ring, a leap frog by Wright who then gave Benoit a monkey flip.
Upon giving Benoit a pair of flying headscissors, Wright hooked an arm drag.
Next, Wright gave Benoit a cross-corner whip, but he came up empty on his follow-through.
Afterward, a back elbow by Benoit got a pair of 2 counts.
Benoit followed with a belly-to-back suplex for 2.
Shortly thereafter, Benoit hung Wright mid-section first on the top rope.
In a brief comeback, Wright countered a knee to the midsection with a rollup for 2.
However, a snap suplex by Benoit got 2.
Following that, Benoit hooked an abdominal stretch as Zbyszko basked in the torture.
After that, a camel clutch by Benoit was followed by a slam.
Jimmy Hart came to ringside to talk to Woman and tried to get her away from Benoit.
Back in the ring, Wright slammed Benoit, mounted the top turnbuckle, and hit a flying stomp.
Meanwhile, outside the ring, Malenko grabbed Woman.
After Wright missed a dropkick, Benoit gave Malenko a plancha.
He then rammed Malenko face-first into the ring post then into the bleachers.
Benoit was counted out.
Rating: **
Summary: More angle than match here as both Benoit and Malenko are ready for one another at the PPV.
After the bell rings signaling the end of the match, Malenko rams Benoit head-first into a metal trash container. Then, finally, after four weeks of having a palm tree in the middle of the entrance, Benoit whips Malenko back-first into it. OUCH! Palm trees are coarse!
Match 4: Lord Steven Regal (w/ Jeeves) versus "Macho Man" Randy Savage
Highlights:
After countering an arm bar, Regal mocked Savage. Hysterical!
As Regal tossed Savage outside the ring with 15 seconds remaining until the second hour, both Bischoff and Heenan were missing.
Before the second hour began, Regal rammed Savage face-first into the ring post.
After the fireworks exploded, Sting & Luger made their way to the ring.
While Luger & Sting sat in the aforementioned empty seats in the front row, Regal gave Savage a cross-corner whip followed by a European uppercut.
Savage came back with a cross-corner whip of his own followed by a back elbow.
Next, he charged at Regal in the corner but ate knees.
Upon receiving a back drop, Regal sought refuge outside the ring.
Savage followed him and rammed him face-first into the front row.
Back in the ring, Savage slammed Regal then mounted the top turnbuckle.
After hitting the big elbow, Savage got the pin.
Rating: **1/2
Summary: While Regal can out-wrestle anyone, he cannot outwrestle a glass ceiling.
After the match, Luger and Sting walk to the limousine and open the door. Inside the limousine, they find a wreath that says "Condolences on the death of WCW." Meanwhile, Okerlund rebuffs a heckler regarding Matlock jokes due to Okerlund's seersucker jacket then interviews Savage. According to Okerlund, Savage is the #1 contender to the winner of Saturday's match at Hog Wild as Sting and Luger join him in the ring with the wreath. To prepare for the upcoming football season, Savage kicks a field goal with the wreath with Sting as the placeholder.
In the meantime, the whereabouts of Bischoff and Heenan are still unknown at this point.
Next, we revisit last Saturday's WCW Saturday Night when Flair faced Chavo Guerrero, Jr. Since Flair would not release the figure-four leg lock, Eddie ran in to save his nephew. Upon confronting Flair, Eddie turned his back only to get walloped. Afterwards, Eddie and Chavo's interview was shown followed by a dizzy Rey Mysterio who was still selling the human javelin injury from Nitro.
Match 5 (non-title): WCW US Champion "Nature Boy" Ric Flair (w/ Woman, Elizabeth & Debra) versus the Booty Man (w/ the Booty Babe)
Highlights:
Fireworks exploded in the background as Flair made his entrance.
Immediately thereafter, the "Enforcer" Arn Anderson came to the ring to protect Flair with his left arm heavily wrapped.
While Flair pounded on the Booty Man inside the ring, Benoit and Mongo watched his back from the entrance.
After telling referee Randy Eller to check the time, Flair delivered a low blow. SNEAKY!
As Flair and the Booty Man brawled with one another, Heenan finally made his way to the broadcast table.
In the ring, the Booty Man reversed a cross-corner whip that resulted in a Flair flip down to the mat.
Next, a the Booty Man gave Flair a cross-corner whip, but he came up empty on his follow-through injuring his knee.
After stomping the injured knee, Flair hooked a rope-assisted figure-four leg lock.
When Eller noticed the shenanigans, Benoit and Mongo hit the ring causing the DQ.
Rating: *1/2
Summary: It would appear that Flair's ready for his title defense on Saturday.
Obviously, the Booty Man's friendship with Hollywood Hogan doesn't sit well with the Four Horsemen, because, after the Horsemen toss Eller over the top rope, Arn nails the Booty Man's leg with a chair. As Okerlund gets into the ring, Flair reapplies the figure-four leg lock. Simultaneously, Arn cuts an excellent promo then Benoit cuts an intense promo. While this transpires, Woman hits on Okerlund. She must love seersucker. When Flair gets interviewed, he goes outside the ring and continues the punishment to the Booty Man then informs Hogan that he "crossed the line and…will pay the price."
We then revisit the chaos from last week.
THE FOLLOWING ANNOUNCEMENT HAS BEEN PAID FOR BY THE NEW WORLD ORDER:
While Nash pantomimes Luger, Hogan screams in delight about last week's mugging. Meanwhile, Hall wants to join the Atlanta Braves due to his hitting ability. Afterward, Hogan states that he will beat the Giant at Hog Wild and that August 11 is his birthday. Somehow I don't think the Giant will give Hogan a gift he will like. Anyway, the Outsiders sing "Happy Birthday" to him. According to Hall, "it's only business" just like Michael Corleone from The Godfather.
Abruptly, the video stops, and director Craig Leathers informs Tony that Sting and Luger are in the control room and want the video stopped. We then see Sting and Luger in the control room. As you can imagine, Leathers loses the argument that WCW was compensated for the announcement already. As Sting leaves, he mimics Nash with the potpie and Mountain Dew comment.
During the commercial break, an ad for Hog Wild aired. Order now!
Match 6 for the WCW World title: The Giant (champion w/ Jimmy Hart) versus Craig "Pitbull" Pittman (w/ Teddy Long)
Highlights:
Giant escaped a waistlock and booted Pittman down to the mat.
Standing boot choke in the corner by Giant.
Cross-corner whip by Giant who then tried to SQUISH Pittman. However, Pittman escaped out the back door.
A pair of head butts to the midsection by Pittman didn't faze Giant.
A third attempt resulted in a chokeslam.
1-2-3.
Rating: DUD
Summary: Showcase match for the World champion.
After the match, Giant wants to chokeslam Pittman again, but Long enters the ring and says "NO MORE!" So, instead of chokeslamming Pittman, Giant chokeslams Long. Well, you get what you pay for.
Okerlund then interviews Giant with Hart in the ring. Hart cuts a promo on Hogan mentioning his former oartnership. Meanwhile, as the limousine returns, Giant cuts a Charles Barkley style promo.
It's too humid in Central Florida to debut a human weather event, so hopefully this guy shows up in an arena soon.
On WCW Saturday Night (aired 7/27, taped 7/23), Knobbs nailed Sting "right in the belly-welly" with the Haliburton according to Dusty Rhodes. Afterward, Sags rammed Savage face-first into the ring post. Meanwhile, as referee Randy Eller was occupied with them, Sting leveled Knobbs with the Haliburton. After Savage returned the favor to Sags, he mounted the top turnbuckle and hit the big elbow. In the meantime, Mongo and Debra reclaimed the Haliburton.
Match 7: Sting & the "Total Package" Lex Luger versus the Nasty Boys
Highlights:
After Luger and Sting made their entrance, the Steiners came out to watch their backs.
Cross-corner whip by Luger, but he ate boot on his follow-through.
When Knobbs tagged in, the Nasty Boys delivered a double shoulder block to Luger.
After a pair of elbow drops, Knobbs got 2.
Next, Knobbs gave Luger a cross-corner whip, but he came up empty on his follow-through.
Sting tagged in and gave Knobbs a flying clothesline.
After a cross-corner whip by Sting, he gave Knobbs a face plant that only got 2 thanks to a save by Sags.
As Sting came off the ropes, Sags tripped him then Knobbs elbowed him in the back.
Afterward, a cross-corner whip by Sags was followed by a corner clothesline.
Cross-corner whip #2 by Sags preceded a Sags-assisted corner splash from Knobbs.
After another elbow drop, Knobbs got 2.
Upon giving Sting yet another elbow drop, Knobbs mounted the second turnbuckle but hit boots while trying a splash.
Hot tag Luger.
After clotheslining both Nasty Boys, Luger gave Sags a powerslam.
Luger tried to put Sags in the Torture Rack, but Knobbs nailed him.
All four men were in the ring.
Upon tossing Sags outside the ring, Luger attempted a double axe handle from the apron but received a shot to the midsection instead.
Next, Sags accidentally ran over Rick Steiner who took exception and retaliated.
After Luger tossed Sags back into the ring, Sting applied the Scorpion death lock to him.
Sags submitted.
Rating: **
Summary: Involving the so-called security outside the ring to help with the finish was certainly clever.
In the ring, Okerlund interviews Sting and Luger who have a pair of young boys with them. After the kids exit, Sting and Luger question the reappearance of the limousine. Sting then went to the limousine and pulled out a Turner bag. Inside, in an "after the show exclusive," A piece of paper with the nWo logo on it reads:
"Rey was right. There are four guys…or are there five? See ya in Sturgis!"
Sting had no comment, but where is Eric Bischoff?
Conclusion: Well, the bodyguard episode of Nitro netted a wreath and a Turner bag. Otherwise, it netted a pretty mediocre show. This was the final Nitro from Disney as it will emanate from Casper, WY next week. The outdoor setting was a nice change of pace, and I hope to see other outdoor Nitros in the future. What's on RAW?
TV Rating: 3.00
WWF Monday Night RAW
Taped from Seattle, WA
Airdate: August 5, 1996 (taped 7/22)
Attendance: 6,755 (sold out but barely standing)
Hosted by Vince McMahon and Jim Ross
Opening montage.
Prior to the first match, we revisit the upset where Montoya beat Lawler on Superstars.
Match 1: Aldo Montoya versus Jerry "The King" Lawler
Highlights:
As Lawler made his entrance, he pantomimed drinking in order to get under Roberts' skin.
Going a step further, he opened the paper bag to reveal "Roberts' tag team partner" Jim Beam.
At the beginning of the match, Lawler hooked a vertical suplex, but Montoya countered a back drop with a right hand.
Next, a cross-corner whip by Montoya was followed by a dropkick.
Following that, Montoya mounted the top turnbuckle and nailed Lawler.
He then attempted a DDT, but Lawler escaped.
After a back drop, Montoya gave Lawler the ten-punch count-along.
Lawler then countered a back drop attempt with a piledriver.
Piledriver #2 got the pin.
Rating: *
Summary: Montoya was a Clique member, so being a JTTS was a step up from jobbing on syndication.
After the match, Lawler nails Montoya. With his opponent prone on the apron, Lawler opens the pint of whiskey and pours it into Montoya's mouth. The latter spits it out immediately to keep from choking. Relentlessly, he continues to pour the whiskey into Montoya's mouth to spite Roberts. Shortly afterward, officials finally get him away from Montoya.
RAW is sponsored by FootAction USA and Coliseum Home Video. In order to sell both Beware of Dog #1 and #2, they changed the name to WrestleFest '96. Avoid at ALL costs, ladies and gentlemen.
Match 2: The Bodydonnas versus the New Rockers
Highlights:
Hillbilly Jim joined the broadcast table for this match.
After the Rockers made their entrance, they ambushed the Bodydonnas.
Just like Benoit did to Wright, the Rockers hung Zip mid-section first on the top turnbuckle.
According to Ross, there will be a four-way tag team title elimination match at Summerslam featuring the Rockers, the Bodydonnas, the Godwinns, and the Smoking Gunns.
Meanwhile, a failed double-team by the Rockers resulted in Zip's inside cradle of Jannetty for 2.
Zip then reversed an Irish whip but missed a dropkick.
According to Vince, Skip of the Bodydonnas will face Faarooq next week on RAW.
While Skip gave Jannetty the ten-punch count-along, Sunny simultaneously ran him down in a backstage interview. Must be a lover's quarrel.
As Faarooq blathered on, Jannetty countered a Skip powerbomb with a sunset flip for 2.
Next, Skip delivered a huracanrana, but Jannetty tagged out.
Cassidy came in but ate a clothesline from Skip.
Zip tagged back in, joined Skip in a double back elbow, and then was assisted with a leg drop by his partner.
All that got 2 on Cassidy.
Skip tagged back in, mounted the top turnbuckle, and gave Cassidy a double axe handle.
Afterward, Skip gave Jannetty a cross-corner whip but ate a back elbow on his follow-through.
Jannetty then mounted the second turnbuckle and delivered a Blockbuster.
Meanwhile, in the locker rooms, both the Smoking Gunns and the Godwinns were watching the match.
After a clothesline to Jannetty, Skip mounted the top turnbuckle and hit a diving head butt for 2.
Skip then tried to escape a powerbomb from Jannetty with a huracanrana, but Cassidy guillotined him using the top rope while Zip occupied referee Jim Korderas' attention.
After Jannetty tossed Skip over the top rope to the floor, Cassidy gave Skip a swinging neckbreaker while Jannetty distracted Korderas.
Upon Cassidy's replacing Skip into the ring, Jannetty got only 2 because Skip put his foot on the bottom rope.
After a whip to the corner, Cassidy, with help from Jannetty, delivered a flying back elbow.
Following that, a Jannetty clothesline enabled Cassidy to get 2 on Skip.
Cassidy then delivered a leg drop and got another 2.
After a back elbow by Jannetty, WWF President Gorilla Monsoon, in split-screen, reluctantly reinstated Crush, although his name isn't given. Next week, the recently reinstated one wrestles on RAW.
Meanwhile, the match continues as Cassidy delivered a HARD cross-corner whip that hurt Skip's back.
Shortly after, a brief comeback by Skip was thwarted by a Cassidy spinebuster.
When we returned from commercial, the Rockers reversed cross-corner whips from the Bodydonnas ramming Skip and Zip together.
After Cassidy slammed Zip, he mounted the top turnbuckle.
At the same time, Jannetty gave Skip an Irish whip that crotched Cassidy. D'oh!
Upon backdropping Jannetty over the top rope to the floor, Skip mounted the top turnbuckle and gave Cassidy a superhuracanrana.
When Zip mounted the top turnbuckle to finish off Cassidy, Bart Gunn pushed him down to the mat.
Korderas called for the bell signaling a DQ.
Rating: *
Summary: That was a long, drawn-out, boring match with a shitty finish. Since Faarooq's now on the roster, I'll offer his sentiments.
After the match, the Gunns and Rockers pummel the Bodydonnas…until the Godwinns finally show up to even the odds. Skip clotheslines Cassidy over the top rope so hard that he rams himself into the broadcast table. OUCH!
Once again, we revisit the finish to the main event of IYH9. Afterward, we revisit Mankind's manhandling of Michaels from last week.
Earlier today, Kevin Kelly interviewed Michaels. With regards to Bret Hart, Michaels stated that "the WWF without (him) was like peanut butter without jelly."
We then see highlights from Montreal, Quebec from last Friday. Vince then shills the upcoming show at MSG this Friday.
Match 3 (battle royal):
Participants:
Ahmed Johnson, Davey Boy Smith, Goldust, Justin "Hawk" Bradshaw, Mankind, Marc Mero, Owen Hart, Savio Vega, Stone Cold Steve Austin, Sycho Sid, and Undertaker.
Highlights:
Undertaker was the last participant introduced and went straight after Mankind.
Clothesline by Undertaker took both Mankind and himself out. That was quick.
He then rammed Mankind face-first into the steel steps.
Johnson then eliminated Smith.
According to Vince, the winner of this battle royal receives a WWF title match on 8/19 live on RAW.
Also, the Free for All is nicknamed the Bikini Beach Blast-Off just in time for Summerslam.
Meanwhile, Sid eliminated Bradshaw.
According to Ross, Johnson was competing "against doctor's orders with a ruptured kidney." Um, the power of pre-recording proved that this match preceded the injury.
In the meantime, Mero tossed Owen over the top rope, but Owen skinned the cat back in.
Mero then clotheslined him over the top rope to the floor to eliminate him.
During the commercial break, the Stridex Biggest Slam of the Week was Smith defeating Vega with assistance from Cornette's racquet on Superstars.
After the break, Mero charged at Goldust but received a back drop landing on the floor.
We're down to five.
After a cross-corner whip, Vega hit Goldust with a spinning heel kick but flipped down to the floor eliminating himself.
Final four: Sid, Goldust, Austin, and Johnson.
Meanwhile, Undertaker and Mankind fought their way back to the ring as Undertaker tossed Mankind over the steel railing. In case you've forgotten, they will compete in a boiler-room brawl at Summerslam.
Anyway, a lariat by Goldust put Johnson down on the mat; however, Johnson reversed an Irish whip and clotheslined Goldust.
Shortly after, Austin's trick knee acted up on Johnson. Say it with me...wrong place, wrong time.
He then mounted the second turnbuckle twice and hit Johnson with elbow smashes.
After ducking a clothesline, Austin gave Sid a face plant.
Again, he mounted the second turnbuckle and delivered an elbow smash to Sid.
Next, Johnson reversed an Irish whip and gave Goldust a spinebuster.
Sid then gave Goldust a powerbomb.
After that, he reversed an Austin piledriver attempt with a back drop.
He then gave Austin a powerbomb.
Following a Curtain Call by Goldust to Johnson was more Undertaker/Mankind carnage backstage.
According to Ross, Michaels will have a non-title match against Owen next week on RAW.
With the battle royal still in progress, Smith and Owen returned to the ring to distract Sid.
Noticing the distraction, Austin eliminated Sid.
Next, Goldust and Austin double-teamed Johnson until Goldust nailed Austin then gave him a lariat.
After Goldust tossed Austin over the top rope, Austin landed on the apron then gave Goldust a trip way down South. YEE-OUCH!
When Johnson lifted Austin to eliminate him, Goldust actually assisted him.
We're down to 2.
HARD cross-corner whip by Johnson hurt Goldust's back.
After a slam by Johnson, Goldust got to his feet and delivered an elbow to the back.
Subsequently, a piledriver by Goldust preceded a commercial break.
Upon returning from break, both men spilled over the top rope.
While Goldust fell to the floor, Johnson held onto the top rope with his lower legs. Wow!
Rating: NONE
Summary: Nice feather in the cap for Johnson, but his kidney injury might affect his future plans.
After the match, Vince interviews Johnson in the ring who is torn about who his opponent will be. Suddenly, Faarooq runs in and brawls with Johnson to end the show.
Conclusion: Once again, fifty-five minutes of garbage followed by five minutes of excitement doesn't thrill me. The drama of the battle royal was the only good portion due to the odd elimination schedule.
TV Rating: 2.80
Who won? Nitro won for the eighth week in a row but only barely. The nWo storyline continued to outdraw the meandering of RAW here in the summer of '96. Next week, the fallout from Hog Wild occurs on Nitro while RAW has some interesting match-ups.
Stay tuned for WCW Hog Wild!
Comments? Suggestions? Send them to me at rsg@rockstargary.com and follow me on Twitter (@rockstargary202).
Custom Search