WELCOME TO ROCK STAR GARY REFLECTIONS!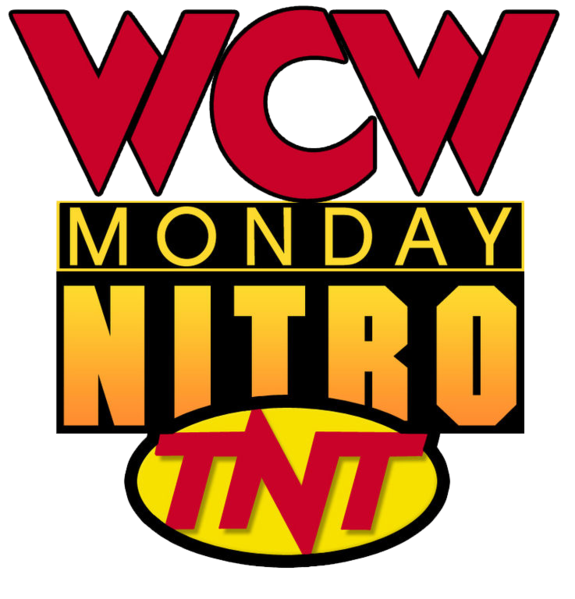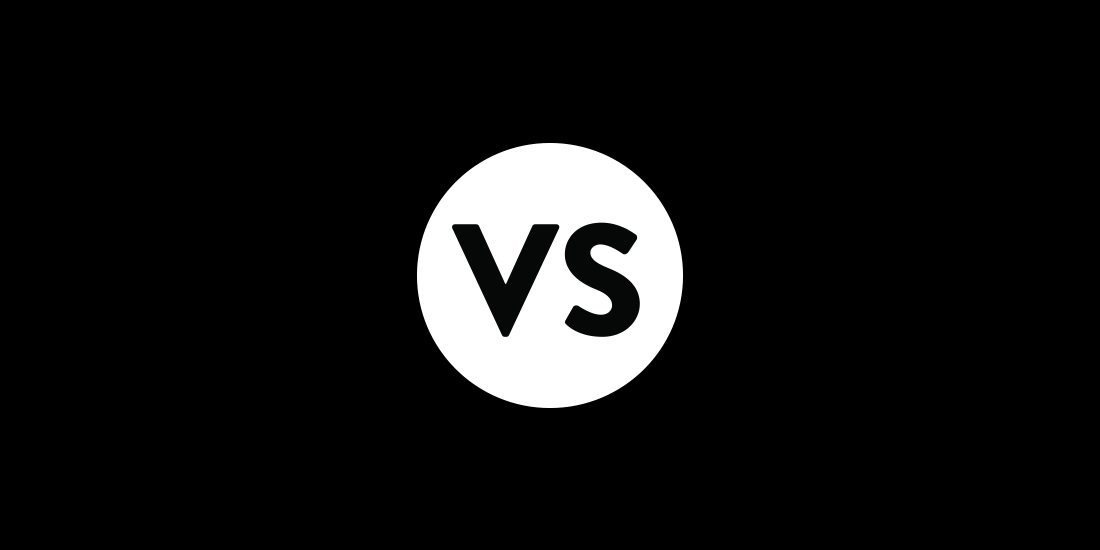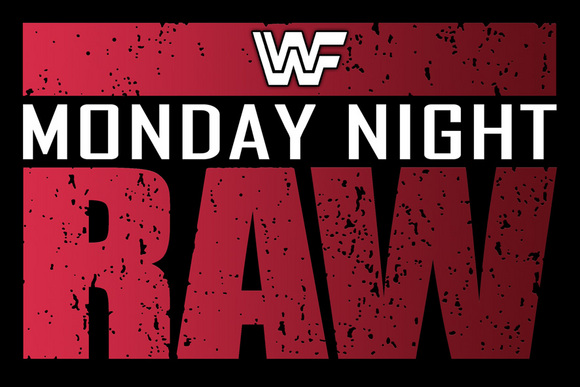 WCW Monday Nitro
Live from Lake Buena Vista, FL
Airdate: July 29, 1996
Attendance: 450 (0 paid)
Hosted by Tony Schiavone, Larry Zbyszko, Eric Bischoff, and Bobby "The Brain" Heenan
Opening montage.
Tony promotes two title defenses tonight—the Giant will defend the World title against the "Enforcer" Arn Anderson while Cruiserweight champion Rey Mysterio, Jr. will defend against Eddie Guerrero. Also, the American Males will face the Steiners. Sounds like a great card. Afterwards, Zbyszko coins the phrase "new world odor."
Next, we see a video (taped 7/24) from Cincinnati, OH (courtesy of WCW Saturday Night) where the Outsiders attacked Sting while he was loading his trunk.
Before I forget, at the same Cincinnati show, the Steiners won the WCW World tag team titles from Harlem Heat. However, on 7/27 in Dayton, OH, Harlem Heat regained the titles. Don't miss a WCW house show 'cuz you never know what'll happen.
Match 1: "Hacksaw" Jim Duggan versus Mike Enos (w/o Colonel Parker)
Highlights:
Cross-corner whip by Enos reversed by Duggan who then delivered a hip toss.
Clothesline by Duggan sent Enos over the top rope to the floor.
After giving Enos an atomic drop, Duggan charged at Enos but got low-bridged down to the floor.
While Zbyszko joked about flying out of Hartsfield-Jackson Airport in Atlanta, Enos slammed Duggan on the concrete.
Cross-corner whip by Enos followed by a clothesline.
After a second clothesline, Enos delivered a standing leg drop.
Cross-corner whip by Duggan, but he ate knees on his follow-through.
Double shoulder block put both men down on the mat.
Tony shilled the upcoming Hog Wild PPV on Saturday, August 10 from Sturgis, SD.
Meanwhile, a sunset flip by Duggan only got 2.
On the other hand, a hangman's neckbreaker by Enos got 2 for him.
Vertical suplex by Enos who then mounted the top turnbuckle, attempted a double axe handle, but came up empty.
Each man took turns beating on the other in the corner until referee Jimmy Jett backed Enos away.
While Enos had Jett distracted, Duggan pulled out the athletic tape and taped his fist.
Duggan nailed Enos and got the pin.
Rating: *1/2
Summary: Duggan's involvement on the show here was merely for patriotic purposes while the Olympics are underway.
PEPBOYS sponsors the replay.
In the ring, "Mean" Gene Okerlund interviews Duggan who questions Hogan's intentions. Duggan then shows his lack of intelligence by noting that Hogan is a great technical wrestler.
Slim Jim ad featuring "Macho Man" Randy Savage.
On WCW Saturday Night, Flair will face Chavo Guerrero, Jr. Also, the Giant squares off against Nasty Boy Brian Knobbs, and Savage will face Chris Benoit.
Match 2 (six-man): "Nature Boy" Ric Flair, the "Crippler" Chris Benoit, & Steve "Mongo" McMichael (w/ Woman, Elizabeth, and Debra) versus Sting, the "Total Package" Lex Luger, and "Macho Man" Randy Savage
Highlights:
Why is this so early in the show? Where was Flair last week?
As the faces hit the ring, it's a pull-apart brawl between the six men.
Ten-punch count-along by Sting to Flair was followed by a hip toss.
During the commercial break, a Glacier promo aired. His arrival couldn't feel any

COLDER

than it does at this moment.
Sting reversed a cross-corner whip by Benoit then delivered a back drop.
After a clothesline by Sting, Flair tagged in.
Cross-corner whip by Sting resulted in a Flair flip to the apron.
Flair caught his balance but ran straight into a Luger right hand.
Savage then grabbed Flair and rammed him into the VIP table.
To avoid getting counted out, Flair ran back in only to fall victim to a Sting gorilla press slam.
Next, to antagonize Savage, Flair jumped out of the ring and kissed Elizabeth.
After Savage gave Flair a ten-punch count-along, Flair left the ring to regroup.
Savage followed him and rammed him face-first into the bleachers. Like me, I'm sure Savage dearly misses the ominous steel railing.
The recipient of Austin's school bus joke from last week ate a back elbow but never left his feet.
Shrug-off by Luger sent Mongo through the ropes to the floor.
After no-selling Flair's offense, Luger gave him a gorilla press slam.
Benoit came in but received a clothesline for his troubles.
With Flair on the apron, Luger delivered a delayed vertical suplex for 2.
According to Tony, the Dungeon of Doom have placed a bounty on Benoit's career. Malenko will attempt to collect it at Hog Wild.
Sting tagged in, gave Flair a hip toss, and then delivered a dropkick.
Flair raked the eyes and mounted the top turnbuckle.
Of course, he…♬…came down the haaaaaaaaaaaard waaaaaaaay!...♬
Actually, Sting gave him a top rope superplex rather than a slam. Wow!
That only got 2 thanks to a save by Benoit.
After being tossed outside the ring, Sting re-entered via sunset flip. But Flair tagged in Mongo.
Upon giving Sting an elbow drop, Mongo delivered a corner clothesline.
After a backbreaker by Mongo, Benoit tagged in and gave Sting a back elbow for 2.
Belly-to-back suplex by Benoit only got 2.
Backslide by Sting to Flair got 2 thanks to another save by Benoit.
Upon clipping Sting's knee, Flair hooked the figure-four leg lock.
Behind referee Nick Patrick's back, Woman assisted Flair with the hold. SNEAKY!
Sting reversed the hold, but Flair made the ropes.
Flair tried figure-four #2, but Sting hooked an inside cradle for 2.
Snap suplex by Benoit got 2.
LionTamer by Benoit, but Luger nailed him.
Suddenly, Jimmy Hart came to the ring to tell a cameraman to go backstage immediately.
While Hart pled for help from the six men, Flair gave Sting a vertical suplex.
Hart stated "The Outsiders are in the back."
Meanwhile, Luger got the hot tag and gave Benoit a press slam and Flair a clothesline.
Hart got up on the apron and told the wrestlers to come to the back.
At this point, the match was over.
Rating: ***
Summary: Good main event (in the middle of the show) until the abrupt finish.
Backstage, Arn Anderson is down writhing in pain. The Outsiders have aluminum baseball bats and have nailed Marcus Bagwell. A clueless Riggs checks on his partner and takes a lighting fixture shot to the head by Hall. From the railing of the adjacent trailer, Rey Mysterio, Jr. leaps at Kevin Nash but is caught. Nash then transforms Mysterio from cruiserweight into a human javelin against the trailer. OUCH! As the Outsiders get into their stretch limousine, Savage chases after them. In fact, he jumps atop the limousine to reach through the moonroof.
In the aftermath, chaos has taken place. Woman shrieks "someone call an ambulance!" After a commercial break, a WCW trainer checks on Arn while the Horsemen console him. While another trainer checks on Bagwell, a fire engine pulls up. From the Monday Night War DVD, Bischoff stated that the event was SO real that neighbors in the area thought it was actual and called 911.
While Eddie Guerrero and Alex Wright check on him, Mysterio screams "there were FOUR" as Wright claims, as far as we know at this point, there are only three members of the nWo. A pair of ambulances pull up behind the fire engine as an enraged Mongo shouts at the injustice. Paramedics remove the mask, but Mysterio covers his face for the camera.
As the paramedics load Mysterio into an ambulance, Wright joins him. Meng appears and gets into a shoving match with a disconsolate Benoit. That doesn't sound very smart, even for Meng. Tony apologizes for the interruption as we take another break.
The second hour begins sans fireworks. Bischoff and Heenan are on camera, but Heenan, due to his neck issues, walks off. Somberly, Bischoff describes what has transpired while paramedics load Arn onto a stretcher. As the chaos continues backstage, Tony and Bischoff discuss standby matches while the listless crowd chants "BORING."
As paramedics load Arn into the ambulance, Flair and Woman join him. Next, we see Sting holding the baseball bat. Doesn't he know that's tampering with evidence? He could be charged with obstruction of justice! Bischoff actually notes that Bagwell trains at Sting and Luger's gym in Atlanta. Believe it or not, paramedics load Bagwell into the same ambulance as Arn then Sting joins them! Kayfabe? What's that?
OK, I feel better as a paramedic tells Sting "there will be no fights in here." As fireworks explode, Bischoff informs us of upcoming stand-by matches.
Match 3: The Steiners versus High Voltage
Highlights:
High Voltage replaced the American Males as this was High Voltage's Nitro debut.
As the Steiners made their entrance, they did NOT look happy. I wouldn't want to work as my best friends were injured in the back either.
Hip toss by Scott to Kaos as Rick was still on the floor looking toward the backstage area.
After a slam, Scott exited the ring to encourage his brother to wrestle.
Rage tagged in as High Voltage delivered a double dropkick to a very distracted Rick.
Kaos tagged back in as High Voltage gave Rick a double suplex.
Rage tagged back in, slammed Rick, and then mounted the top turnbuckle.
Flying shoulder block by Rage only got 1.
Kaos tagged back in, mounted the top turnbuckle, but received a powerslam for 2.
Scott tagged in and gave Rage a tilt-a-whirl slam.
Butterfly bomb by Scott to Rage was followed by a pancake in the corner by Rick.
After Rick delivered a Steinerline, Scott tagged in and gave Rage the STEINER SCREWDRIVER!
Rating: *1/2
Summary: You don't want to mess with the Steiners when they're distracted. That screwdriver looked VICIOUS! Welcome to WCW, High Voltage.
As the ambulances leave the premises, Bischoff states that Rogers will fill Mysterio's place in the next match.
Match 4: Eddie Guerrero versus Big Bubba Rogers (w/ Jimmy Hart)
Highlights:
Cross-corner whip by Eddie was followed by a dropkick that sent Rogers through the ropes to the floor.
Back in the ring, a face plant by Rogers preceded a press slam.
Rogers then guillotined Eddie using the top rope.
Following that, an elbow drop by Rogers got 2.
After shoving Rogers into the corner, Eddie gave him a belly-to-back suplex.
He then countered face plant #2 with a dropkick.
Comeback clothesline by Rogers got 2.
Cross-corner whip by Rogers was followed by an avalanche that got 2.
Afterward, a bear hug by Rogers was converted into a spinebuster for another 2.
Out of nowhere, Eddie hooked an inside cradle for 2.
During a reverse chinlock by Rogers, the crowd chanted 'EDDIE!"
Eddie tried a cross body block, but Rogers slammed him down to the mat.
After Rogers placed Eddie on the top turnbuckle, Eddie came back with a tornado DDT.
While Hart distracted referee Jimmy Jett, Rogers tossed Eddie outside the ring.
Hart tossed the megaphone to Rogers, but Eddie rolled Rogers up for the pin.
Rating: *
Summary: Stand-by matches, by nature, are booked on the fly, so it was obvious that these guys could not map out a great match with short notice.
THE FOLLOWING ANNOUNCEMENT HAS BEEN PAID FOR BY THE NEW WORLD ORDER:
Cue the NEW nWo logo and music as Hall, Nash, and Hogan promote themselves in black and white film. After they discuss future growth within, Nash jokingly asks Luger "Whattaya bench?" Afterward, Hall tells Sting and Luger "don't sing it, bring it." To finish the segment, Hogan closes with "the Giant shall crumble and fall at Hulk Hogan's feet."
THE PRECEDING ANNOUCEMENT HAS BEEN PAID FOR BY THE NEW WORLD ORDER.
Wow! That was a cutting edge promo if there ever was one. They did an excellent job selling their matches at the upcoming PPV as well as establishing themselves as the new force to be challenged in WCW.
Bischoff left the broadcast table as Tony informs us that Bischoff is not only the play-by-play announcer for hour #2 of Nitro but also the executive producer of WCW. Therefore, he has other responsibilities to fulfill. We then revisit what happened earlier.
Match 5 for the WCW World title: The Giant (champion w/ Jimmy Hart) versus Greg "The Hammer" Valentine
Highlights:
Valentine replaced Arn Anderson for this match.
A pair of clotheslines by Valentine could not take the Giant off his feet.
Yet a third attempt was met by a Giant clothesline.
Cross-corner whip by the Giant but he came up empty on his follow-through.
Valentine then mounted the top turnbuckle and hit a double axe handle.
Next, he mounted the second turnbuckle, but the Giant grabbed him by the throat.
Chokeslam.
Chokeslam #2.
1-2-3.
Giant retained.
Rating: *
Summary: Did ANYONE think Valentine had a gambler's chance here? Not me.
In the ring, Okerlund interviews the Giant (w/ Hart). Giant quotes Hogan before clarifying himself. Great promo by Giant selling his match against Hogan here. In the meantime, Hart promises the Giant will take Hogan out. We close the program with the human javelin spot.
Conclusion: From a wrestling standpoint, this show sucked. However, as an innovative crash-TV type of show, it worked in spades. Also, WCW brought the fourth wall down a couple of times as to not insult its audience. Both the nWo attack and their promo are historically iconic; therefore, for that fact alone, I recommend this show to all wrestling fans. What's on RAW?
TV Rating: 3.00
WWF Monday Night RAW
Taped from Seattle, WA
Airdate: July 29, 1996 (taped 7/22)
Attendance: 6,755 (sold out and still standing)
Hosted by Vince McMahon and Jerry "The King" Lawler
According to Vince, Johnson was ambushed by "this intruder" and sidelined with a "ruptured kidney." OUCH!
Opening montage.
Match 1: Sycho Sid versus Justin "Hawk" Bradshaw (w/ Uncle Zebekiah)
Highlights:
As Sid made his entrance, fireworks exploded.
Chokeslam by Sid, but Bradshaw nailed Sid with the cowbell drawing the DQ.
Rating: DUD
Summary: Yeah, let's protect that Bradshaw guy. He might be somebody someday.
After the match, Bradshaw elbow drops Sid a couple of times as Uncle Zebekiah joins him. After nailing Sid again with the cowbell, they tried to clothesline him with the bullrope, but Sid ducked and gave them a double clothesline. He then gives each of them a powerbomb much to the Seattle faithful's delight.
Vince then interviews Sunny with Faarooq Asad. They're seeking the Intercontinental title at Summerslam. Faarooq promises to be fifteen pounds heavier all in gold.
We then revisit the ending to the six-man main event where Vader pinned Michaels.
Match 2: "Marvelous" Marc Mero (w/ Sable) versus Vader (w/ Jim Cornette)
Highlights:
Funny that it took both men to join the WWF for Johnny B. Badd to wrestle Vader.
Cornette joined the broadcast team for this match.
After a kick to the midsection, Vader tried a suplex, but Mero escaped.
Two clotheslines by Mero couldn't take Vader down, but a koppu kick by Mero can. Wow!
Crucifix pin attempt by Mero got 2.
Running body block by Vader ended Mero's momentum.
Face plant by Vader who then gave Mero a short-arm clothesline.
After another clothesline, Vader delivered a splash for 2.
Vince informs us that next week's RAW will contain a battle royal with the winner facing the WWF Champion on the RAW following Summerslam.
After giving Mero a pair of head butts, Vader terrorized Sable. He probably asked her if she knew some kid out of South Dakota named Lesnar.
Anyway, Mero came back with a cross body block for 2.
He then clotheslined Vader over the top rope to the floor.
Upon giving Vader a somersault plancha, Mero rolled him back in.
He then mounted the top turnbuckle and hit a double axe handle.
Again he mounted the top turnbuckle, and overshot on a sunset flip. D'oh!
Vader tried to SQUISH him, but Mero got away.
Once again, Mero mounted the top turnbuckle but fell victim to a powerslam.
1-2-3.
Rating: ***
Summary: One time to the well too many cost Mero here. Decent match.
Despite a firearms and controlled substances conviction, Clarence Mason wants Crush reinstated. Monsoon's ruling was not shown.
The Stridex Biggest Slam of the Week is Sid's chokeslam and powerbomb of Bradshaw.
Olympic spoof ad for Summerslam coming August 18 only on PPV.
In the ring, Vince interviews both Jose Lothario and Jim Cornette. Briefly, we revisit the Free for All when Lothario knocked down Cornette with one punch. After calling Lothario "an old fossil," Cornette says he will get even by having Vader beat Michaels at Summerslam. Lothario gets angry and grabs Cornette by the jacket. Upon threatening Cornette, Lothario tried to leave the ring. Cornette then swung back the racquet, but Lothario beat him to the punch so to speak. He then scampers out of the ring for safety as Mankind applies the Mandible Claw to Michaels backstage. I smell an upcoming match between the two in the near future.
Over the weekend on Superstars, Lawler had a match with Aldo Montoya (aired 7/27, taped 7/23) where the latter pinned Lawler after hitting him with a DDT. Earlier, Montoya had dedicated the match to Jake "The Snake" Roberts. An upset Lawler challenges Montoya to a match on RAW next week. Well, that ought to stop the steamrolling train known as the nWo, right?
Backstage, Vince interviews Montoya who accepts Lawler's challenge.
By the way, where's the 1-2-3 Kid?
Match 3: The "British Bulldog" Davey Boy Smith (w/ Owen Hart) versus Henry Godwinn (w/ Hillbilly Jim)
Highlights:
Owen joined the broadcast team for this match.
For those that care, Sunny will be on the WWF AOL "auditorium" tomorrow night at 8pm. Supposedly, she was "the most downloaded celebrity on AOL."
According to Vince, Smith will face Sid at Summerslam while Owen will face Savio Vega.
Face plant by Henry got 2.
Cross-corner whip by Henry, but he came up empty on his follow-through.
After a pair of cross-corner whips by Smith, he ate boot on his follow-through.
Upon Smith's tossing Henry outside the ring, Owen badmouthed Bret and his return rumors.
A knee to the midsection preceded a leg drop by Smith for 2.
Henry blocked a suplex then gave Smith one of his own.
Cross-corner whip by Smith, but he came up empty on his follow-through.
Back elbow by Henry got 2.
Slop Drop attempt by Henry, but Owen left the broadcast table to spill the bucket of slop.
That distracted Henry enough so that Smith could nail him from behind.
Powerslam by Smith got the pin.
Rating: ½*
Summary: Smith will have to accomplish a lot more than he did here to beat Sid at Summerslam.
Olympian Mark Henry, dubbed the World's Strongest Man, deadlifted 903 pounds. But, back on 3/11, Henry gorilla press slammed Lawler.
RAW is sponsored by the US Army.
We then revisit IHY9 and the Undertaker-Goldust match. They just can't leave well enough alone. After that match, courtesy of Coliseum Home Video, Mankind gave a creepy promo.
Match 4: The Undertaker (w/ Paul Bearer) versus Stone Cold Steve Austin
Highlights:
Undertaker grabbed Austin by the throat but only pushed him into the corner.
Flying clothesline by Undertaker was followed by the ropewalk.
However, before Undertaker could deliver the shoulder smash, Austin shook the top rope crotching him.
He then draped Undertaker's head across the apron and gave him an elbow smash.
After receiving a couple of shots, Austin's trick knee acted up. Since referee Mike Chioda wasn't standing in front of them, he was unable to diagnose the situation and call for the bell.
Next, Austin mounted the second turnbuckle, leaped halfway across the ring, and delivered an elbow smash.
That got 2.
Upon tying Austin up in the ropes, Undertaker delivered a boot to the midsection.
After a slam, Undertaker missed an elbow drop.
During the commercial break, a reminder to enter the Stridex Summerslam sweepstakes aired.
Afterward, Vince shilled the upcoming dates for the WWF tour in Montreal, Quebec City, and Ottawa.
Meanwhile, Austin countered a back drop with a piledriver.
He then mounted the top turnbuckle, but Undertaker backed into the top rope crotching Austin.
Undertaker then chokeslammed Austin down to the mat.
Just as he was ready to tombstone Austin, Mankind appeared in the aisle.
Undertaker noticed and went after him.
Subsequently, he was counted out.
Rating: *1/2
Summary: Future rematches between the two would be better than this one.
After the match, Undertaker returns to the ring and gives Austin a tombstone.
In the ring, Vince interviews Undertaker with Bearer. Undertaker vows to make Mankind "RIP" at Summerslam.
Conclusion: While entertaining, the show produced one good match (Vader-Mero) but nothing else. Once again, avoid this show as it holds zero historical value. But how did it fare against Nitro?
TV Rating: 2.10
Who won? Despite the long drawn-out nWo segment in the middle, Nitro beat RAW again. While no matches are scheduled for the go-home show for Hog Wild, RAW promises a battle royal and a revenge match for Lawler against Montoya.
Stay tuned for week 48 of the Monday Night War!
Comments? Suggestions? Send them to me at rsg@rockstargary.com and follow me on Twitter (@rockstargary202).
Custom Search