WELCOME TO ROCK STAR GARY REFLECTIONS!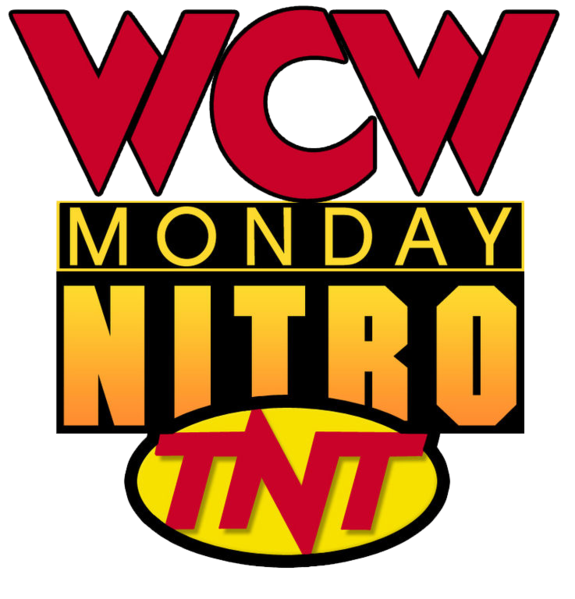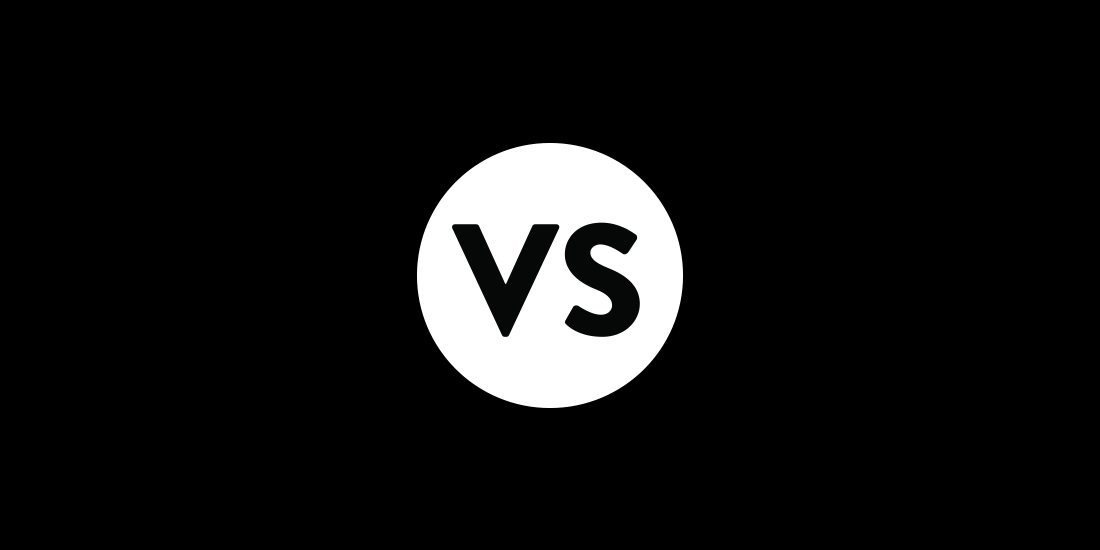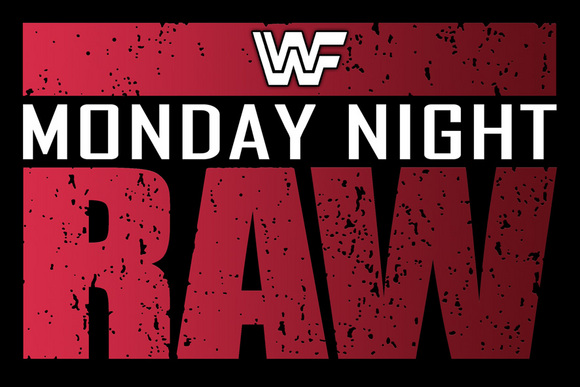 WCW Monday Nitro
Live from Lake Buena Vista, FL
Airdate: July 15, 1996
Attendance: 450 (0 paid)
Hosted by Tony Schiavone, Larry Zbyszko, Eric Bischoff, and Bobby "The Brain" Heenan
Opening montage still containing Hogan in yellow and red. Tsk. Tsk.
Prior to the first match, we revisit the heel turn that changed the wrestling world.
Match 1: Fire & Ice versus the Steiners
Highlights:
Scott reversed a Norton Irish whip but received a face plant.
Cross-corner whip by Norton, but he ate boot on his follow-through.
Steinerline by Scott was followed by an overhead belly-to-belly suplex.
After a commercial break, Teddy Long came to the ring.
Powerslam by Ice Train to Rick was followed by an avalanche.
A second cross-corner whip by Ice Train, but he ate boot on his follow-through.
Rick then gave him an overhead belly-to-belly suplex for 1.
Slam and elbow drop got 2 for Rick.
Scorpion death drop by Rick got another 2.
Irish whip reversed by Ice Train who delivered a back elbow.
Norton tossed Scott outside the ring, leaped from the apron, and gave him a double axe handle.
Back in the ring, Norton mounted the second turnbuckle and delivered a clothesline.
A second trip by Norton was met by a boot to the face on the way down.
Steinerline by Rick who followed with a back drop.
Norton reversed an Irish whip but fell victim to a powerslam by Rick.
That only got 2 thanks to a save by Ice Train.
Double shoulder block by Fire & Ice.
They then try a double-team splash, but Ice Train got Norton by mistake.
German suplex by Rick of Ice Train got the pin.
Rating: ***1/2
Summary: Extremely good high-impact match, but what will happen to Fire & Ice?
Back at the entrance, "Mean" Gene Okerlund interviews the Taskmaster and Rogers. According to the Taskmaster, Hart has a plan. While he describes the logistics of warfare against the Four Horsemen, Ice Train and Norton bicker on their way backstage. As Rogers runs down Luger, the Faces of Fear join in on the fun.
Yet another Glacier promo. If I wanted something cold, then I'd hit the fridge.
Near the garbage dumpster, Okerlund interviews Fire & Ice. No subtlety with the interview location whatsoever, right? For no reason at all, Teddy Long joins the interview only to get shoved down by Norton. I think Fire & Ice is either burnt or melted.
Match 2: Dean Malenko versus Billy Kidman
Highlights:
As Malenko made his entrance, Hart appeared to recruit him for the Dungeon.
According to Tony, Malenko will face Benoit at Hog Wild which makes Hart's involvement relevant.
Clothesline by Malenko sent Kidman down immediately.
Dropkick by Malenko sent Kidman between the ropes to the floor.
Malenko joined him and delivered an elbow.
He then tried a piledriver only to receive a back drop instead.
Back in the ring, Kidman hit a missile dropkick for 2.
Release German suplex for Kidman got 2.
Tilt-a-whirl slam by Malenko got 2.
Belly-to-back suplex by Malenko who then exited the ring and wrapped Kidman's leg around the ring post.
Kidman reversed a cross-corner whip but fell victim to a powerbomb. That's a rare occurrence.
Pinfall reversal sequence got Kidman a pair of 2 counts.
Tornado DDT by Kidman but a count couldn't be made.
After a slam, Kidman mounted the top turnbuckle but missed the shooting star press.
Cross corner whip by Malenko was quickly followed by a clothesline.
Brainbuster, powerbomb #2, tiger driver, and Texas Cloverleaf by Malenko earn him the submission victory.
Rating: ***
Summary: Quite the finish to what amounts to a showcase match for Malenko. I want to see more of this Kidman fellow.
1-800-COLLECT sponsors the replay.
At the entrance, Okerlund interviews Carolina Panthers linebacker Kevin Greene who can't believe the actions of "Hollywood" Hogan. Additionally, Greene wants a piece of Mongo ASAP.
Ad for the WCW Magazine. The Steiners and the Giant ("the big man") are featured. Considering how dated the material for the magazines was, the magazine became more of a collector's item than a news rag.
Match 3 for the WCW World tag team titles: Harlem Heat (champions w/ Sister Sherri) versus Rough'n'Ready (w/ Col. Parker)
Highlights:
For those unaware, Rough'n'Ready were "Mean" Mike Enos & "Dirty" Dick Slater. Where's Bunkhouse Buck?
Colonel Parker followed Harlem Heat to the ring rather than his team.
After Stevie Ray rang Slater's bell, he applied a bear hug. Too early, perhaps?
Shoulder block by Enos couldn't take Stevie Ray off his feet.
Meanwhile, Sister Sherri got in Parker's face.
After a slam, Enos missed an elbow drop.
Upon hitting Enos with a clothesline, Stevie Ray tagged out. He then assisted Booker T with a double Irish whip followed by a Booker T leg lariat.
Booker T then tried a knee drop but missed.
Slater tagged in and tossed Booker T outside the ring.
Enos slammed Booker T ON THE SIDEWALK! OUCH!
As Booker T distracted referee Jimmy Jett, Stevie Ray used a mule kick that wouldn't make grandma happy.
Sidewalk slam by Stevie Ray got 2 on Slater.
Swinging neckbreaker by Slater turned the tide.
Enos tagged back in, missed a clothesline, and ate a savate kick to the midsection.
Scissor kick by Booker T got 1.
Slam and knee drop by Stevie got 2.
Cross-corner whip by Booker T but he came up empty on his follow-through.
Piledriver by Slater was followed by a fallaway slam by Enos.
A false tag led to a nefarious powerslam by Enos to Booker behind Jett's back.
While Parker got up on the apron to distract Jett, Sherri got on the opposite apron and kissed Slater.
That distracted him enough so that Booker T could roll him up for the pin.
Harlem Heat retained.
Rating: *1/2
Summary: Terrible tag team match that was made all the more ridiculous considering that Parker represented both teams.
Rey Mysterio Jr. video.
When we return from commercial, Greene is ready to kick Mongo's ass RIGHT NOW, but Mongo's nowhere to be found. It's too bad because Greene has to catch a flight to training camp.
Match 4: Malia Hosaka versus Madusa
Highlights:
Belly-to-belly suplex with a bridge by Madusa as Zbyszko continued his hatred of women mantra.
Cross-corner whip by Madusa, but she ate a leg lariat on her follow-through.
According to Tony, Madusa will face Bull Nakano in a "destroy the bike" match at Hog Wild.
Another leg lariat by Hosaka got a 1 count, but she had her lower leg against Madusa's throat. How dastardly!
After a series of hair mares, Hosaka applied a rear chin lock.
Madusa returned the favor of hair mares much to the crowd's delight.
Boston crab by Hosaka, but Madusa escaped.
Swinging neckbreaker by Hosaka who then mounted the second turnbuckle.
After both she and Madusa missed sentons from the second turnbuckle, Madusa reversed a cross-corner whip.
Hosaka tried a cross body block from the second rope but missed.
German suplex by Madusa got the pin.
Rating: *1/2
Summary: Hair mares in 1996 do not make a match great. Let's move on.
The second hour begins NOW with a series of fireworks.
After a commercial break, the Outsiders drape sheets over the WCW letters with nWo.
Match 5: Meng (w/ Jimmy Hart) versus the "Enforcer" Arn Anderson
Highlights:
Meng escaped a waist lock with a kick to the midsection.
After a leap frog by Meng, he chopped Arn down like a cherry tree.
Inverted atomic drop by Meng preceded a cross-corner whip.
However, on his follow-through, Meng ate a back elbow.
Arn executed a single-leg takedown then rammed Meng's leg into the ring post.
Next, he rammed in on the apron.
Barbarian joined Hart at ringside.
Begrudgingly, Bischoff shilled the network TV premiere of Mr. Nanny on TBS tomorrow night.
Meng tossed Arn outside the ring as the crowd chanted "Razor" at Hall.
In the meantime, Hart put the shoes to Arn outside the ring.
Meng joined Arn outside the ring and rammed him back-first into the apron twice.
Back in the ring, a delayed vertical suplex by Meng got 2.
Belly-to-back suplex by Meng, but Arn signaled for the DDT shortly afterward.
Meng countered with a back drop as Hart distracted referee Nick Patrick.
After Barbarian jumped on the apron to nail Arn, Meng destroyed Arn with a mafia kick.
1-2-3.
Rating: ½*
Summary: With zero purpose to this match beyond the long-standing Dungeon-Horseman war, the effort here wasn't 100% by either competitor.
At the entrance, Okerlund interviews Mongo with Debra. Okerlund points out that Greene was looking for him but had to leave. Mongo responds by calling the Carolina Panthers "expansion pukes." Cam Newton would NOT be impressed. Debra rambles afterward.
Match 6: Eddie Guerrero versus the "Crippler" Chris Benoit
Highlights:
Benoit escaped a tilt-a-whirl backbreaker, but Guerrero responded with a Mexican arm drag that sent Benoit outside the ring.
Guerrero then mounted the top turnbuckle and hit a cross body block that almost caused Benoit's head to hit the concrete.
After tossing Benoit back inside, Guerrero delivered a slingshot senton.
He then gave Benoit a tilt-a-whirl backbreaker.
Benoit took over and delivered a belly-to-back suplex.
After a whip to the corner, Benoit gave Guerrero a gorilla press slam.
Camel clutch by Benoit, but Guerrero countered with a belly-to-back suplex.
Snap suplex by Benoit got 2.
A vociferous "Eddie" chant rang out as Benoit applied a Liontamer.
Guerrero escaped but ate a powerbomb sending him straight into 1998.
That almost got 3 for Benoit.
Backbreaker by Benoit.
After a slam, Benoit mounted the top turnbuckle but got caught.
Guerrero joined him then gave him a superplex.
Cross-corner whip by Benoit, but he came up empty on his follow-through.
Ten-punch count-along by Guerrero was followed by a chop-fest.
Guerrero countered a second powerbomb attempt by taking both Benoit and himself over the top rope to the floor.
Benoit then made Guerrero eat the steel steps.
Malenko came to the ring and rammed Benoit head-first into the ring post.
Guerrero rolled back into the ring and won by countout.
Rating: ***1/2
Summary: Crappy finish to a match that elevates the Hog Wild match between Benoit and Malenko.
Yet another Glacier promo. Do you suppose he emerge from Lake Michigan?
In case you were worried, the nWo letters have been removed from the signage.
Match 7 for the WCW World TV title: Lex Luger (champion) versus Big Bubba Rogers
Highlights:
After a slam, Rogers mounted the top turnbuckle but got caught.
Back drop by Luger was followed by a clothesline that sent Rogers between the ropes down to the floor.
Forearm shot by Luger got 2.
Gourdbuster by Rogers was followed by a running guillotine and the sliding uppercut.
That earned 2 for Rogers.
Meanwhile, a limousine was parked outside the venue. Hall and Nash emerged, but they were already here.
Clothesline by Rogers got another 2.
Enziguri by Rogers got a pair of 2 counts.
Right hand by Rogers knocked Luger silly.
Knee drop by Rogers who then high-fived Hart.
Cross-corner whip by Rogers, but he ate boot upon his follow-through.
After a mule kick, Luger nailed Rogers again with the forearm.
Upon Luger hit a pair of running clotheslines, a double clothesline put both men down on the mat.
Hart got up on the apron as the Outsiders made their way toward the ring.
A foreign object found its way into Luger's hands who knocked Rogers

OUT COLD

.
Did referee Randy Anderson call for the bell?
Not for that, but the Outsiders ran in and attacked Luger causing the DQ.
Rating: *
Summary: In spite of its main event slot, this match was more angle than sport as you're about to find out.
After the match, the Outsiders pummel Luger in the ring as "Hollywood" Hogan makes his way toward the ring. "The Brain" is smart to point out that Hogan isn't wearing red and yellow but all black. Assisted Jackknife powerbomb by the Outsiders leave Luger OUT COLD. Strangely, Hogan wakes Rogers up and shakes his hand. However, the Outsiders destroy him too.
Okerlund gets into the ring as a "Diesel" chant rings out. Hogan wishes he'd turned heel two years ago due to the nWo. Well, that would have been different with Leslie and Duggan as his henchmen. According to Hogan, after he led the children down the right path, the fans still booed him. (The fans) "can stick it, brother." As plastic bottles litter the ring, Hogan discusses Savage's divorce. He then refers to the Outsiders as "renegades." I hope they don't paint their faces. Hogan calls out the Giant for the WCW title in Sturgis instead of Savage and Sting.
As Hogan challenges all of WCW to retort, WCW wrestlers come to the ring, but WE'RE OUTTA TIME!
Conclusion: Once again, a solid first hour kept the viewers in their seats for a second hour that, despite the Benoit-Guerrero match, was lackluster wrestling wise. The payoff of Hogan's interview at the end was the second hour's peak by a landslide. What's on RAW?
TV Rating: 3.50
WWF Monday Night RAW
Taped from Green Bay, WI
Airdate: July 8, 1996 (taped 6/24)
Attendance: 4,660 (sold out but barely conscious)
Hosted by Vince McMahon and Jerry "The King" Lawler
Earlier tonight, Michaels and Johnson arrive at the arena and are greeted by WWF President Gorilla Monsoon. However, Camp Cornette interrupt as officials separate everyone.
Opening montage.
Match 1 for the WWF Intercontinental title: Ahmed Johnson (champion) versus WWF tag team champion Bart Gunn (w/ Sunny)
Highlights:
After an arm drag, Bart high-fived Sunny.
Johnson countered a hip toss with one of his own.
After a second hip toss by Johnson, Bart leveled him with a clothesline.
He then wrapped Johnson's arm around the ring post twice.
Meanwhile, in split-screen, a nervous Michaels looked on.
As Sunny (in her low-cut Texan gear) assisted Bart with a hammerlock, referee Jack Doan caught her.
Cross-corner whip by Johnson, but he came up empty on his follow-through.
After ramming Johnson shoulder-first into the top turnbuckle, Bart got 2.
Fujiwara arm bar by Bart, but Johnson wouldn't submit.
Powerslam by Johnson, but his shoulder injury prevented any follow-up.
Prior to a commercial break, Bart slammed Johnson.
Afterwards, a bulldog by Bart got 2.
He then mounted the top turnbuckle, hit another bulldog, but only got 2.
A third bulldog was attempted by Bart, but Johnson caught and crotched him on the top rope. OUCH!
Flying shoulder block by Johnson sent both men over the top rope to the floor.
Back in the ring, Johnson delivered a spinebuster.
Following that, he gave Bart the Pearl River Plunge for the pin.
Johnson retained.
Rating: *
Summary: The comatose crowd (minus the "kings" in the front row and the audio sweetening) didn't help this dreck whatsoever.
After the match, Michaels pumps up his match against Billy as well as the main event at the PPV.
As Mero makes his entrance, Goldust's usher gives Sable a wrapped present. Sable drops it like a bad habit. Methinks that present came from Marlena and not Goldust.
Lex Luger's music sponsors the WWF Superstar Line.
RAW is sponsored by milk and AOL.
Prior to the next match, we see highlights of Hopper giving Droese a vertical suplex and getting the pin. He then put Betsy (the plunger) in Droese's face. I certainly hope that wasn't a USED plunger. Yuck!
Match 2: "Wildman" Marc Mero (w/ Sable) versus T.L. Hopper
Highlights:
Mero countered a hip toss with one of his own followed by an arm drag.
Dropkick by Mero sent Hopper through the ropes down to the floor.
In split-screen, Cornette amped up his team by pulling out speech #45.
Sidewalk slam by Hopper got 2.
Sunset flip by Mero was thwarted by Hopper.
Leg drop by Hopper got another 2.
In split-screen, Austin discussed his upcoming match against Mero at IYH IX. He even told Vince to "shut up."
Mero countered a slam with an inside cradle for 2.
Cross-corner whip by Mero but he ate boot upon his follow-through.
After a slam, Hopper missed a diving head butt.
Mero countered another slam with a flying headscissors.
Hip toss and a back drop by Mero preceded a knee lift.
After a leap frog, Mero nailed Hopper with the former "kiss-that-don't-miss" for the pin.
Rating: ½*
Summary: Showcase match for Mero.
Camp Cornette is ready for an International Incident. Sshh..don't tell Homeland Security!
Undertaker video. By the way, he has a match against Goldust this Sunday on PPV.
Prior to the main event, the WWF tour is plugged:
This Sunday (7/21) in Vancouver, BC (PPV).
Next Monday (7/22) in Seattle, WA (RAW taping).
Tuesday (7/23) in Yakima, WA (Superstars taping).
Wednesday (7/24) in Spokane, WA.
Thursday (7/25) in San Francisco, CA.
We also see Michaels' involvement at the Juvenile Diabetes Foundation Sweethearts Tennis Tournament.
Vince then offers condolences to the befallen nephew of Bret—Matt Annis who died from a serious bacterial infection at the young age of 13. Yikes!
Match 3 for the WWF title: The "Heartbreak Kid" Shawn Michaels (champion) versus WWF tag team champion Billy Gunn
Highlights:
In split-screen, Johnson was watching Michaels' back.
Michaels used Billy's momentum to send him over the top rope to the floor.
Shortly afterward, Sunny got up on the apron to confront Michaels but was kissed instead.
Michaels ducked her slap and kissed her again.
Sunset flip by Michaels only got 1.
Sweet Chin Music attempt failed as Billy left the ring.
Baseball slide by Michaels sent Billy back-first into the steel railing. Subsequently, he chased Sunny away with Jack Tripper-like motions.
Back in the ring, Michaels mounted the top turnbuckle but ate a right hand to the midsection on the way down.
Rocker Dropper by Billy got 2. Somewhere Marty Jannetty was crying.
Cross-corner whip by Billy was reversed. Michaels slid down to the floor on his follow-through, grabbed Billy by the ankles, and sent him face-first to the mat.
He then crotched him using the ring post. OUCH!
Springboard clothesline by Michaels, and he mounted the top turnbuckle again.
This time, he got caught and slammed down to the mat.
Billy then clotheslined Michaels over the top rope to the floor.
During the commercial break, Billy made Michaels taste the apron.
After a back elbow, Billy got another 2 count.
A series of right hands got yet another 2 count for Billy.
HARD cross-corner whip by Billy hurt Michaels' back.
According to Vince, Jim Cornette will face Jose Lothario on the Free for All prior to the PPV.
Upon tying Michaels to the Tree of Woe, Billy put the boots to him.
Flying clothesline by Billy as Camp Cornette exits the arena in split-screen.
Attempted bulldog by Billy was thwarted by Michaels.
After a commercial break, Michaels came back with a flying forearm.
Upon nipping up, Michaels delivered a dropkick.
Michaels slammed Billy then mounted the top turnbuckle.
He then hit the big elbow.
Sweet Chin Music connected for the pin.
Rating: **1/2
Summary: I'll give you a dollar if you truly thought Smoking Billy Gunn was going to win the World title here. He didn't have a prayer.
After the match, Michaels tossed Billy outside the ring so he could perform his post-match poses.
Backstage, Cornette goads Michaels and Johnson into chasing him to the parking lot outside the arena. Of course, Camp Cornette is waiting for them. Suddenly, Sycho Sid crashes his Lincoln as he tries to assist his tag team partners this coming Sunday. As soon as the sides even up, Camp Cornette speeds away in their Lincoln.
Conclusion: THIS was the go-home show for a PPV? Although there were some plugs, I did not feel like I was being sold an upcoming PPV with the matches or the commentary. Once again, RAW fails to be good at any level compared to Nitro.
TV Rating: 2.60
Who won? With Shawn Michaels on one channel, and "Hollywood" Hogan on the other, guess who people chose? If you chose Hogan, you win the prize of a Mr. Nanny videocassette. You can find it in local garbage dumps around the country.
Seriously, once again, Nitro trumped RAW in the ratings battle with the nWo storyline. Nothing was promised for either show next week, but RAW had better have something up their sleeve coming out of a PPV that wasn't shilled properly.
Stay tuned for WWF In Your House IX: International Incident!
Comments? Suggestions? Send them to me at rsg@rockstargary.com and follow me on Twitter (@rockstargary202).
Custom Search