WELCOME TO ROCK STAR GARY REFLECTIONS!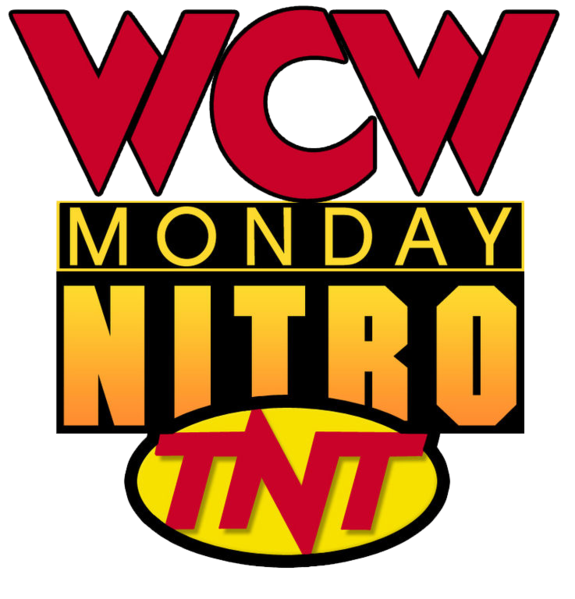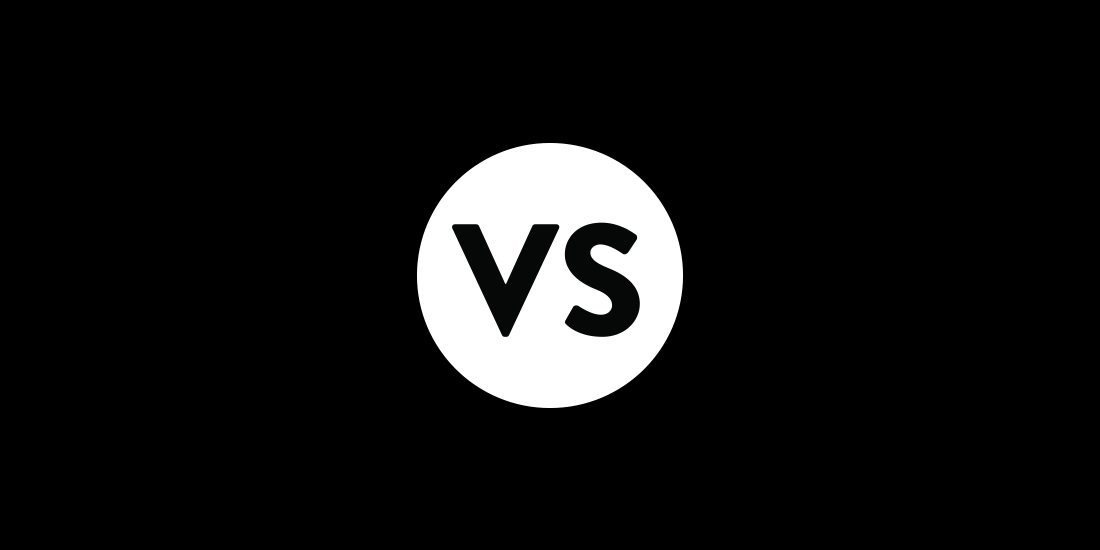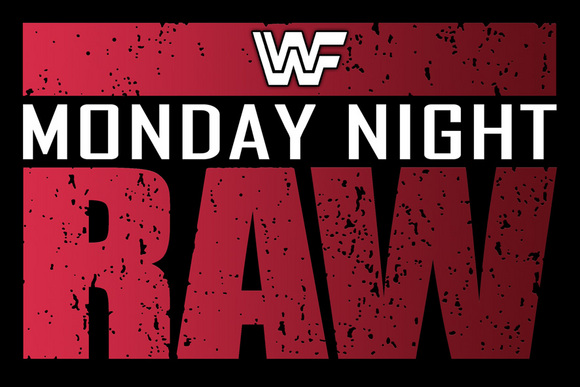 WCW Monday Nitro
Live from Landover, MD
Airdate: July 1, 1996
Attendance: 7,000 (4,000 paid)
Hosted by Tony Schiavone, Larry Zbyszko, Eric Bischoff, and Bobby "The Brain" Heenan
Opening montage. Hogan's still in the opening, yet he hasn't been on Nitro in weeks.
As Zbyszko rants about a possible new world order coming this Sunday, DDP interrupts by stating that his LOTR ring has been STOLEN! He wants everybody in the building to be STRIP-SEARCHED! Um, DDP, the 4th Amendment wants to have a word with you.
We then revisit last week's show when the Outsiders (first mention of their name) came out with baseball bats.
Match 1 for the WCW World tag team titles: Harlem Heat (champions) versus the Steiners
Highlights:
Booker T made his entrance while on his cell phone. Is Sister Sherri making her return?
Cross-corner whip by Booker T, but he ate boot on his follow-through.
Belly-to-belly suplex by Scott to Booker T was followed by a military press slam.
He then clotheslined Booker T over the top rope to the floor.
After a commercial break, the Four Horsemen were sitting at their ringside VIP table.
Clothesline by Stevie Ray to Rick, but Rick reversed a cross-corner whip.
He then gave Stevie Ray a German suplex.
Steinerline only got 2 thanks to a save by Booker T.
Backslide by Scott only got 1, but he then gave Stevie Ray an overhead belly-to-belly suplex.
With cell phone in one hand and cane in the other, Colonel Parker made his way to the ring.
Steinerline by Rick caused a 360° sell by Booker T. Woohoo!
Booker T received a cross-corner whip, made Rick eat boot, and then delivered the Harlem sidekick.
He then mounted the top turnbuckle and hit a cross body block for 2.
After a slam, Booker T returned to the top turnbuckle but got caught.
Rick then climbed up with him and delivered a belly-to-belly superplex. Wow!
Do we have new champions?
1-2-NO!
Butterfly powerbomb by Scott got 2.
After an Irish whip led to Scott getting kicked in the back by Stevie Ray, Booker T nailed Scott with a "mafia kick" per Tony. How ya like them apples?
Powerslam and elbow drop got 2 for Stevie Ray on Scott.
Sidewalk slam by Stevie Ray preceded a top rope splash by Booker T.
That got only 2 thanks to a save by Rick.
Double clothesline put both Scott and Booker T down on the mat.
Hot tag Rick.
Powerslam by Rick to Booker T, but Stevie Ray saved immediately.
All four men were in the ring.
Scott then gave Booker T the Frankensteiner.
Stevie Ray tossed Scott outside the ring.
He tried to whip Scott into the steel railing, but Scott reversed it.
Meanwhile, in the ring, Rick mounted the top turnbuckle and hit the bulldog on Booker T.
As the Steiners attempted the Steinerizer, Colonel Parker got up on the apron and WHACKED Rick with his cane.
Next, he whacked him in the head with it.
Booker T made the cover and got the pin.
Harlem Heat retained.
Rating: ****
Summary: Improper timing aside, this was an excellent tag match to open the show. The win by Harlem Heat helped to solidify their status as tag champs.
At the VIP table, "Mean" Gene Okerlund interviews the Four Horsemen along with Debra, Woman, and Elizabeth. We revisit the scene when the Horsemen beat up Joe Gomez and the Renegade backstage followed by Mongo's interference in last week's match. We finish the recap with Mongo's embarrassment of Joe Gomez. Amazingly, Debra admits that she's "a bit high maintenance." Nah, really? Elizabeth lets everyone know that the money isn't running out anytime soon. In addition, Arn equates the Four Horsemen to the Supreme Court while Benoit equates himself to a fart: "silent but violent." HA! Mongo informs us that "money makes the monkey dance." Bartender, I'll have what he's having. Finally, Flair sums it up with "What's causin' all this?" Classic Horsemen stuff here.
Glacier promo #9238. Bring him out already! Sheesh!
Match 2: Disco Inferno versus Kurasawa
Highlights:
The disco ball hung just above the ring. I wonder if it'll come into play.
Kurasawa as a babyface? Oooooooo-k.
Popcorn, anyone?
Cross-corner whip by Kurasawa was followed by a back elbow.
He then reversed an Irish whip and delivered a Samoan drop.
Mountain bomb by Kurasawa, but Disco Inferno's music played again.
Suddenly, an Elvis impersonator came to the ring as the disco ball was lowered.
Disco Inferno then pushed the ball into Kurasawa's back while referee Randy Anderson dealt with the impersonator.
1-2-3.
Rating: ½*
Summary: Since Disco has a match at the PPV, he had to win here. Hopefully, he has a better plan for success on Sunday.
Prior to the next match, "Hacksaw" Jim Duggan informs us that he "don't wear no rings." I feel sorry for Mrs. Duggan.
Match 3: Diamond Dallas Page versus Scotty Riggs
Highlights:
Prior to making his entrance, DDP shook down some crew members.
After DDP yelled "I want my ring," he gave Riggs a belly-to-back suplex.
Cross body block by Riggs only got 1.
Rope-assisted abdominal stretch by DDP, but referee Nick Patrick caught him.
That led to a Riggs hip toss.
Jawbreaker by DDP got 2.
Sunset flip by Riggs thwarted by DDP, but Riggs rolled him up for 1.
Clothesline by DDP set up a pumphandle backbreaker.
Pumphandle backbreaker attempt #2, but Riggs rolled DDP up for 2.
Dropkick by Riggs sent DDP through the ropes to the floor.
Springboard cross body block by Riggs to DDP on the floor. Awesome!
He then made DDP taste the steel railing. It must have tasted like the Glorious Gloria from Franklin's.
Flying head butt by Riggs only got 2.
DDP avoided a slam then hit the Diamond Cutter for the pin.
Rating: *1/2
Summary: DDP's roll continues.
At the entrance, Okerlund interviews DDP. The match between DDP and Duggan will be a taped fist match. DDP then tries to implicate Okerlund as the thief as Okerlund practically begs for legal assistance.
Match 4: "Macho Man" Randy Savage versus Greg "the Hammer" Valentine
Highlights:
"The Hammer" returned to WCW for the first time since Starrcade '83.
Savage was dressed in Valentine's Day colors including face paint. I guess it was a tribute to his opponent.
Valentine mounted the second turnbuckle and delivered a double axe handle.
Cross-corner whip by Valentine, but he ate boot on his follow-through.
Double axe handle by Savage got 2.
Savage dragged Valentine outside the ring and made him taste the steel railing. It must have tasted like Uncle LeRoy's fried shrimp at Carolina Kitchen.
Valentine caught Savage upon re-entry, tossed him out on the other side of the ring, and then MADE HIM taste the steel railing. Waiter, please give the man in red-and-white face paint a plate of Spanky's hot dogs.
He then gave Savage a snap mare and elbow drop while on the floor.
Backbreaker by Valentine got 2.
As the countdown to hour#2 began, Savage slammed Valentine then mounted the top turnbuckle.
Unfortunately for Savage, Valentine caught him in the midsection on the way down.
That earned Valentine a 2 count.
Referee Randy Anderson loudly told both wrestlers (and the TV audience) they have thirty-five seconds left. D'oh!
Valentine gave Savage a belly-to-back suplex but knocked himself silly in the process.
Savage mounted the top turnbuckle, hit the big elbow, and got the pin.
Rating: **1/2
Summary: Despite the horrible gaffe by Anderson, Valentine did a good job putting Savage over for the big match at the PPV.
Bischoff opens the second hour by thanking the people for all of the support during his recovery. He then badmouths Nash (first time his name was dropped) as he promotes the main event at Bash at the Beach. As he continues, Nash and "Ramon" walk down the steps with concessions like they're fans. Nash shows Doug Dillinger three tickets as they sit in the front row. Who's the third man?
Glacier promo #9239. Blood runs cold? As a matter of fact, my enthusiasm for Glacier is ice cold.
Match 5 for the WCW World title: The Giant (champion w/ Jimmy Hart) versus John Tenta
Highlights:
Put this in perspective: THIS match opposed Shawn versus Marty. I don't think I'd be watching this match.
Cross-corner whip by Tenta who then delivered an avalanche.
Avalanche attempt #2 was met by a huge clothesline knocking Tenta down.
Elbow drop by Giant was followed by the boot choke in the corner.
Slam by Giant who made it look easy in spite of Tenta's enormity.
Giant then squished Tenta in the corner.
He charged at Tenta but ate boot.
Next, Tenta gave Giant a pair of clotheslines but couldn't take him off his feet.
He then mounted the second turnbuckle (really?), hit a flying clothesline, but still couldn't take Giant down.
Finally, a dropkick (holy flying sharks, Batman!) did the trick.
Hart got up on the apron so Tenta dumped him into the ring.
Taskmaster ran in, but Tenta grabbed him.
Giant, seeing the distraction, kicked Tenta in the back of the head.
Chokeslam.
1-2-3.
Giant retained.
Rating: *
Summary: The slam of Tenta along with the dropkick by Tenta earn this match a star. Otherwise, this is DUD city.
After the match, Bubba enters the ring with an electric razor. As Giant holds Tenta, Bubba shaves half of his beard off. If you've never seen Big Show in his prime, check out this match purely for his strength.
At the entrance, Okerlund interviews the Dungeon of Doom. Bubba cuts a promo on Tenta about their silver dollar match at BatB. In addition, Giant warns Tenta: "Don't cross the Dungeon of Doom." Taskmaster tries to cut a promo but is obviously distracted by the Outsiders.
Slim Jim ad featuring "Macho Man' Randy Savage.
On WCW Saturday Night, the American Males face the Rock'n'Roll Express (aired 7/6, taped 6/19). DDP makes Eddie Jackie feel the bang while Benoit wrestles Cobra. Lastly, Sting, Luger, and Savage tangle with Dick Slater, Mike Enos, and VK Wallstreet in six-man tag action.
Promo for Rey Mysterio, Jr who will face Psicosis at BatB. Wait a minute! While the promo aired, Bischoff instructed the production crew to stop the tape. Nash got on the mic and said "Looks like we're taking over a little early." While "Ramon" refers to Bischoff as "Donny Osmond," Nash taunts Bischoff.
As security tries to escort the Outsiders away, Nash slipped with a subtle F-bomb. Oops. As Savage, Luger, and Sting confront them, Nash calls them "clowns." A standoff occurs as the crowd chants "Diesel." Nash then chants "Attica" as he leaves with "Ramon." Well, that was a lot more entertaining than the Mysterio video.
Back in the locker room, Okerlund interviews Duggan who informs us that he found DDP's ring in the men's room "toilet." DDP interrupts and calls Duggan a "thief." Duggan drops the ring intentionally, wraps his fist with tape, and HAMMERS DDP.
Promo for Bash at the Beach this Sunday only on PPV.
Match 6 (eight-man): "Nature Boy" Ric Flair, the "Enforcer" Arn Anderson, the "Crippler" Chris Benoit, & Steve "Mongo" McMichael (w/ Woman, Elizabeth, and Debra) versus the Rock'n'Roll Express, Renegade, and Joe Gomez
Highlights:
Immediately all eight men were in the ring as the faces knock the heels outside.
Cross-corner whip by Morton was followed by a back drop of Flair.
Morton then gave Flair a huracanrana.
Double dropkick by the Rock'n'Roll Express only got 1.
Arn caught Gibson's boot only to fall victim to an enziguri.
Bischoff informed us that Flair will challenge Konnan for the US title at BatB.
Also, the Nasty Boys will face Public Enemy in a dog collar match.
After two clotheslines by Renegade, Gomez tagged in and nailed Flair.
Cross-corner whip by Gomez resulted in a Flair flip. Flair, through force of habit, walked down the apron only to get nailed by Renegade.
Back drop by Gomez got 2 on Flair.
After Benoit bounced Gomez's brains all over the ring, Mongo tagged in.
Forearm to the back by Mongo further scrambled Gomez's brains.
Knee drop by Flair only got 2.
Sunset flip by Gomez aided by Morton got 2 on Arn.
On another note, Arn reversed an Irish whip then delivered the SPINEBUSTER to Gomez.
Gibson made the save to stop the pin.
Backslide by Gomez on Benoit got 2.
Flair tagged in, attempted a figure-four leg lock, but was hooked into an inside cradle for 2 by Gomez.
Arn tagged in and guillotined Gomez using the bottom rope.
Mongo tagged in and gave Gomez a powerslam.
Hot tag Renegade (although Gomez was just tossed out and missed him entirely).
Back drop to Flair was followed by a slam to Benoit.
Powerslam by Renegade who then mounted the top turnbuckle.
As seven of the eight men got in the ring, Mongo tried to nail Renegade with the Haliburton but missed by a MILE!
Flair hooked the figure-four leg lock.
Renegade submitted.
Rating: ***
Summary: Showcase match for the Four Horsemen. That botch was terrible.
After the match, Okerlund interviews the Four Horsemen at the entrance. Benoit cuts a promo on Taskmaster and Giant about their upcoming tag match. Along that same thought pattern, Arn mentions taking a body count at the hands of the Horsemen. After Flair then cuts a promo on Konnan, Woman hits on Okerlund to finish the interview.
Backstage, the Outsiders get removed from the building. Nash calls one of them "Sgt. Carter" then offers to buy them donuts. HA! They then leave in a black Chevrolet Corvette convertible.
Conclusion: It may be becoming cliché, but the opener and the main event held the show together. The moments involving the Outsiders were can't-miss-TV, but some of the matches were bathroom break material.
On the other hand, If Nitro didn't sell you on Bash at the Beach, then I want to know what they didn't tell you. I can't wait for the PPV. What happened on RAW?
TV Rating: 3.30
WWF Monday Night RAW
Taped from Green Bay, WI
Airdate: July 1, 1996 (taped 6/24)
Attendance: 4,660 (sold out)
Hosted by Vince McMahon and Jerry "The King" Lawler
Match 1 (non-title): WWF champion Shawn Michaels (w/ Jose Lothario) versus Marty Jannetty (w/ Leif Cassidy & Jim Cornette)
Highlights:
Long stalemate to begin the match.
Dropkick by Michaels sent Jannetty to the floor to regroup.
After giving Michaels a cross-corner whip, Jannetty tried the ten-punch count-along, but Michaels gave him an inverted atomic drop.
Michaels mounted the top turnbuckle and hit a double axe handle.
He then attempted Sweet Chin Music, but Cassidy pulled Jannetty out of the ring.
Michaels then gave Jannetty a baseball slide.
Jannetty leaped from the apron and hammered Michaels on the floor.
Behind referee Earl Hebner's back, Cassidy put the boots to Michaels.
Michaels reversed a cross-corner whip but ate boot on his follow-through.
Back drop by Jannetty got 2.
He then left Michaels hung out to dry on the top rope and got 2.
Cross body block by Michaels got 2.
Jannetty nailed Michaels with a clothesline and got 2.
Rollup by Michaels got 2.
Cross-corner whip by Michaels, but he whiffed on his follow-through.
That got 2 for Jannetty.
Yet another cross-corner whip by Jannetty, but he came up empty on his follow-through.
Monkey flip by Michaels, but Jannetty landed on his feet.
Clothesline #2 by Jannetty, and he mounted the top turnbuckle.
Unfortunately for Jannetty, he ate boot on the way down.
Face plant by Michaels was followed by a flying forearm.
Nip up by Michaels led to a slam.
Dropkick by Michaels kept him in control.
Powerbomb attempt by Michaels was countered into a huracanrana by Jannetty which, in turn, was countered into a sunset flip by Michaels for 2. Wow!
Cross-corner whip by Michaels was reversed; however, Michaels mounted the top turnbuckle and hit a cross body block.
Jannetty reversed the momentum and got a very long two count.
After a second commercial break, Jannetty hit the Rocker Dropper.
He then mounted the top turnbuckle but since Michaels had him already scouted, Jannetty just landed on the mat without making contact.
Piledriver by Michaels who then mounted the top turnbuckle.
He then delivered the big elbow.
Sweet Chin Music.
1-2-3.
Rating: ***1/2
Summary: Michaels continues to impress me in spite of who his opponent is. Although this was good, he and Jannetty have had better matches than this one.
After the match, Cassidy comes into the ring and attacks Michaels. Within a minute, he eats Sweet Chin Music. Cornette tries to attack Michaels from behind, but Lothario forces him to eat a knuckle sandwich.
Over the weekend on Superstars, Ross interviewed Sunny and Phineas. She apologized to Phineas for mistreating him as Phineas told her that he loved her. When she suggested a kiss, Phineas bent down but received a slap rather than a kiss. She then ran him down like a Mack truck. Immediately, the Smoking Gunns attacked Phineas. Hillbilly Jim and Henry come to Phineas' rescue, which led to a slop drop by Henry to Bart. Eventually, they were able to isolate Sunny who subsequently got SLOPPED! While I understand this segment got some airtime on RAW, the problem I have is that it should have happened LIVE on RAW rather than on Superstars. That's the big difference between Nitro and RAW right now.
Prior to the next match, we see clips of WWF on tour in Indianapolis, IN and Cleveland, OH. The latter will host Summerslam next month. We then see clips from Detroit, MI and Pittsburgh, PA.
Match 2: Mankind versus Duke "the Dumpster" Droese
Highlights:
Jake "The Snake" Roberts did color commentary for this match.
Perhaps my timing is off, but this match opposed the "Attica" segment on Nitro. Methinks Foley got the raw end of the deal on this one.
Mankind rammed Droese's shoulder into the ring post.
While absolutely nothing worthwhile occurred in the ring, Roberts and Lawler argued over Roberts' sobriety. Unfortunately for Roberts, Lawler was right on the money. Yikes!
Mankind then put a knee into Droese's face in the corner.
Spinebuster by Droese woke up the slumbering crowd.
Sleeper by Droese, but Mankind rammed Droese into the corner to break.
Mankind charged but ate boot.
Droese nailed him with a clothesline and got 2.
Bear hug by Droese, but Mankind applied the Mandible claw and got the submission.
Rating: ½*
Summary: Showcase match for Mankind. This was Droese's last televised match until 2001.
After the match, Lawler calls Roberts a "hypocrite" then slaps him twice. Roberts then chokes him until Mankind puts the Mandible claw on him. Officials come out to aid Roberts.
Lex Luger's music sponsors the WWF Superstar Line again. Ross asks us to spend money to find out why the Ultimate Warrior is in the WWF doghouse. Why? I'll tell you later in my report. Keep reading!
After a commercial break, we revisit what happened previously with Roberts and Mankind.
Next, we revisit how Goldust ruined last week's main event.
RAW is sponsored by Burger King.
Match 3: Goldust (w/ Marlena) versus "Wildman" Marc Mero (w/ Sable)
Highlights:
King Stone Cold Steve Austin did commentary for this match.
He will face Mero in a rematch at the next IYH.
Marlena sucking on a big cigar…oh never mind.
Goldust missed a clothesline, but Mero hit a cross body block for 2.
Dropkick by Mero sent a frustrated Goldust to the floor to regroup.
After a commercial break, Goldust hit a clothesline.
Vince shilled the upcoming IYH on 7/21.
Knee to the midsection by Goldust who then tossed Mero out to the floor.
He then rammed Mero face-first into the steel steps.
Mero escaped a suplex and rolled up Goldust for 2.
Slam and fist drop by Goldust got 2.
During the next commercial break, the WWF tour will be at:

Friday, July 5 in East Rutherford, NJ
Saturday, July 6 in New Haven, CT
Sunday, July 7 in Providence, RI
Thursday, July 11 in Albany, NY
Friday, July 12 in Worcester, MA

Afterwards, Mero missed an elbow drop.
He then countered a reverse chinlock with an electric chair.
Face plant by Goldust only got 2.
Cross-corner whip by Mero, but he ate a back elbow on his follow-through.
Goldust charged but received a powerslam for 2.
Double clothesline put both men down on the mat.
Meanwhile Marlena checked out Sable.
Inverted atomic drop by Mero preceded a back drop.
Mero then mounted the top turnbuckle and hit a double axe handle for 2.
Knee lift by Mero, but Marlena blew her cigar smoke in Sable's face.
Mero came over to check out the shenanigans. Seeing the distraction, Goldust delivered the Curtain Call and got the pin.
Rating: **
Summary: Distraction finishes don't do much for me, but this was a solid win for Goldust.
Next week on RAW, Vader and Davey Boy Smith face the Godwinns. Also, Owen will wrestle the Ultimate Warrior.
Conclusion: While foundations for future shows were being laid within this episode (e.g. "Moments Ago"), nothing worthwhile happened here. Other than the Shawn-Marty match (which was disappointing by their standards), I wouldn't have watched the rest of the show whatsoever. What's the verdict?
TV Rating: 2.60
Who won? Due to reality-based storylines (the invasion of the Outsiders), Nitro won by 0.7. That's a large margin in 1996! Next week the fallout from Bash at the Beach occurs on Nitro while RAW continues to promote another IYH card that doesn't have a lot of sizzle to it thus far.
OTHER NEWS THIS WEEK IN WRESTLING HISTORY: While not as newsworthy as a lawsuit and a restraining order, the Ultimate Warrior was the talk of the wrestling world.
Apparently, he missed a lot of shows due to the death of his father. However, according to Warrior, they had been estranged since Jim Hellwig was 3 years old. Vince McMahon can forgive a lot of things, but missing shows is an absolute no-no in his book. I wonder how the WWF will spin this as Warrior is scheduled to compete in the PPV main event.
Stay tuned for WCW Bash at the Beach '96!
Comments? Suggestions? Send them to me at rsg@rockstargary.com and follow me on Twitter (@rockstargary202).
Custom Search