WELCOME TO ROCK STAR GARY REFLECTIONS!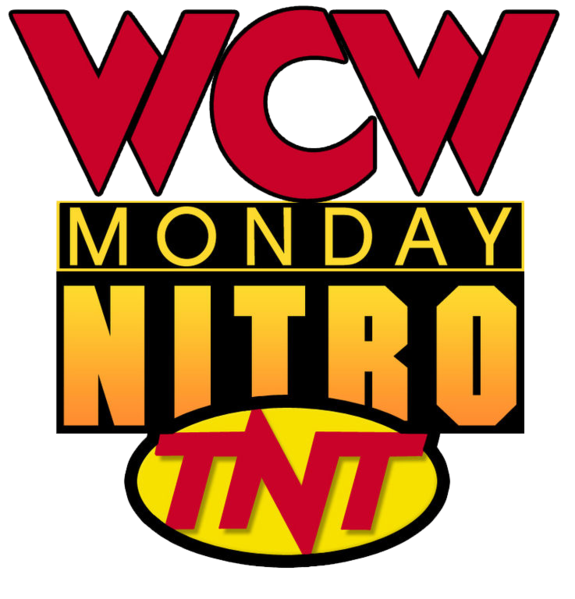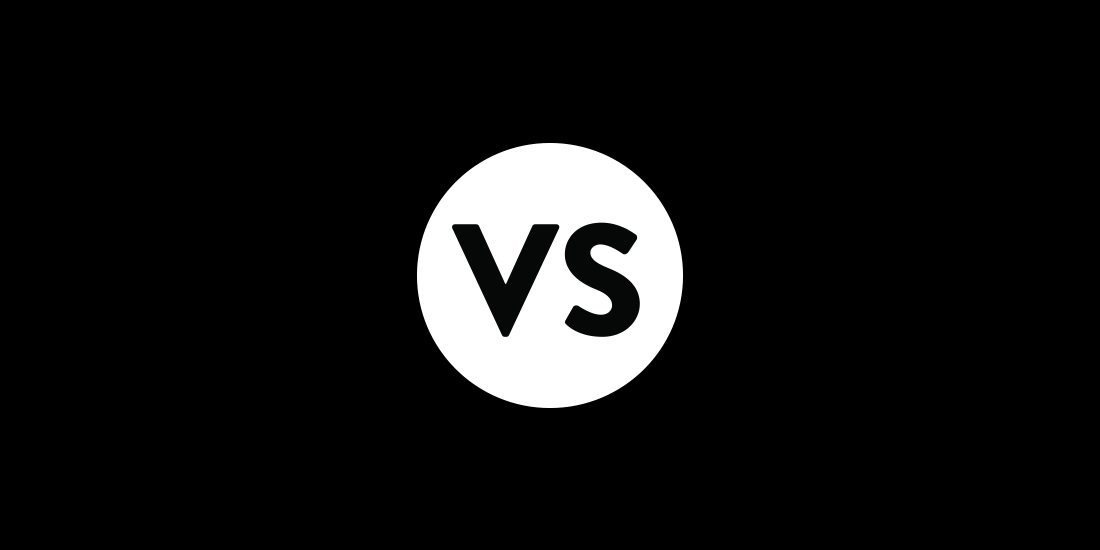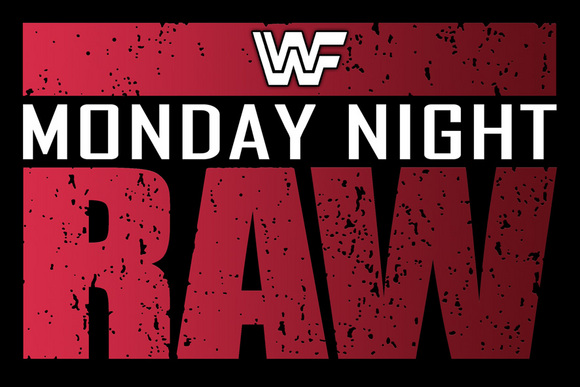 WCW Monday Nitro
Live from Charlotte, NC
Airdate: June 24, 1996
Attendance: 6,000 (4,238 paid)
Hosted by Tony Schiavone, Larry Zbyszko, Eric Bischoff, and Bobby "The Brain" Heenan
Opening montage.
Tony opens the program noting that Bischoff is still recuperating and will not be hosting the second hour. A LOUD "We Want Flair" chant begins as we revisit the interview from GAB where Bischoff ate a powerbomb for our pleasure.
Back in the locker room, "Mean" Gene Okerlund interviews Savage, Sting, and Luger. All three men wear face paint in support for WCW. Next, we revisit a segment from three weeks ago when "Ramon" tossed his toothpick at Sting. Luger then almost says "WWF" before correcting himself. Suddenly, Scott Steiner interrupts then Harlem Heat stand with their backs to the camera and are ready for the triangle match tonight. Okerlund throws it back to Tony as all six men argue with one another.
Match 1: The Blue Bloods (w/ Jeeves & Earl Robert Eaton) versus the Public Enemy
Highlights:
As the Public Enemy made their entrance, a pre-recorded interview from the locker room from them aired. The dubbing of the audio interfered with it however.
The Public Enemy also brought a dog collar to the ring.
After a hip toss from Regal to Rocco, the former mimicked the latter's mannerisms.
Rocco responded with a dropkick.
Taylor tagged in, gave Rocco a cross-corner whip, and then followed with a European uppercut.
After another cross-corner whip, Rocco moonsaulted over Taylor then received a rollup in the corner.
As Rocco delivered a hip toss to Taylor, he gave Taylor a dropkick sending him over the top rope to the floor.
Rocco applied a full nelson to Regal who countered it with one of his own.
Rocco escaped but missed a springboard moonsault.
Taylor tagged in, gave Rocco a cross-corner whip, and then followed with a slam.
After a somersault by Regal, a double clothesline put both he and Rocco down on the mat.
Hot tag Grunge.
After a pair of clotheslines to Taylor, Grunge slammed him.
Upon covering Taylor, Grunge only got one thanks to a save by Regal.
All four men were in the ring as Eaton tripped Grunge.
While a fight between Regal and Rocco outside the ring distracted referee Nick Patrick, Grunge nailed Taylor with his cast.
1-2-3.
Rating: **1/2
Summary: Creative finish for a hot crowd.
1-800-COLLECT sponsors the replay.
Match 2: The Taskmaster (w/ Jimmy Hart) versus Kip Abee
Highlights:
Time for the bookerman to destroy another newbie.
The Taskmaster hit the ring, tossed Abee outside the ring, and then tossed him over the steel railing.
He then rammed him head-first into the bleachers.
Next, he took Abee up into the cheap seats, and then tossed him face-first into the women's restroom sign. Director of Security Doug Dillinger prevented them from entering the restroom.
Taskmaster then rammed Abee into the Subway counter then returned to the ring. There's no truth to the rumor that the Taskmaster only requested a six-incher.
According to Tony, the Taskmaster was disqualified for this non-match/waste of time.
Rating: NONE
Afterwards, Okerlund is in the ring with Jimmy Hart. The Taskmaster joins them and cuts a promo on Benoit. Another LOUD "We Want Flair" chant emanates from the crowd. Consequently, Hart makes fun of Flair.
Blood runs cold…Glacier…coming to WCW…July 1996…perhaps?
Match 3 for the WCW Cruiserweight title: Dean Malenko (champion) versus "Hardwork" Bobby Walker
Highlights:
According to Tony, Malenko was scheduled to wrestle the Disco Inferno for the Cruiserweight title at Bash at the Beach, but only if he beat Walker here.
Tremendous leap frog by Walker and he jumped HIGH in the air.
A slam by Malenko earned him a 2 count.
Snap suplex by Malenko who then tied Walker up like a pretzel.
Camel clutch by Malenko that Zbyszko called move #498.
Powerbomb by Malenko who then hooked the Texas Cloverleaf.
He released the hold as Disco Inferno brought his gold album to ringside.
With Malenko distracted, Walker gave him a back drop.
Excellent dropkick got 2 for Walker.
Disco Inferno got on the mic and requested his music.
In the meantime, Walker rolled up Malenko for another 2.
Inexplicably, Disco Inferno climbed into the ring and mounted the second turnbuckle.
Meanwhile Malenko delivered another snap suplex followed by a monkey flip.
Walked landed on his feet but was distracted by Disco Inferno.
Dropkick by Malenko sent Walker into Disco Inferno knocking the latter down to the floor.
Northern lights suplex by Malenko got the pin.
Rating: *
Summary: The hot crowd only popped for Disco Inferno so his involvement here was necessary for both this match and their upcoming PPV match.
After the match, Okerlund interviews Malenko in the ring. Disco Inferno joins him in the ring and shoots on Malenko about Nitro being all about ratings. How true it is! Malenko finishes the segment but cutting a quick promo on Disco Inferno.
Ad for the Bash at the Beach on July 7 only on PPV.
On WCW Saturday Night, Sting & Luger will team with Savage in six-man action against Meng, Barbarian, and Maxx. Also, Rey Mysterio will wrestle against Billy Kidman. Lastly, Eaton will face John Tenta (aired, 6/29, taped 6/19).
Match 4: Eddie Guerrero versus the Barbarian (w/o Meng)
Highlights:
Press slam by Barbarian, but Guerrero countered with a sunset flip attempt.
Barbarian tried to nail him, but Guerrero evaded it and delivered a dropkick.
Barbarian reversed an Irish whip, but ate another dropkick for 2.
Guerrero attempted a springboard cross body block but got caught.
Barbarian then rammed Guerrero back-first into the top turnbuckle.
After giving Guerrero a cross-corner whip, Barbarian planted him with a powerbomb.
Pumphandle slam got 2 for Barbarian.
Upon giving Guerrero another cross-corner whip, Barbarian came up empty on his follow-through.
After a side salto, Guerrero mounted the top turnbuckle but got caught then crotched.
Barbarian delivered a top rope overhead belly-to-belly suplex that not only took Guerrero down to the mat but also to the floor. Wow!
After taking Guerrero with him back to the top turnbuckle, Barbarian tried a top rope superplex.
However, Guerrero countered momentum, landed on top, and got the pin out of nowhere.
Rating: ***
Summary: Surprising finish to a brief big man-small man match-up.
In the ring, Okerlund interviews Guerrero. We revisit Guerrero's match against Konnan at Uncensored. For that reason, Guerrero wants another shot at the US title and wishes Sting, Luger, and Savage luck against the invaders.
Match 5: The "Enforcer" Arn Anderson & the "Crippler" Chris Benoit (w/ Mongo) versus the Rock'n'Roll Express
Highlights:
A Horsemen match in Charlotte! The crowd was psyched!
The clock ticked down to the second hour as the Rock'n'Roll Express made their entrance.
After a commercial break, the WWE Network informed me that this program is "presented in the most complete form possible, due to original production technical difficulties." Explanation cannot be located at this time.
Anyways, in case you didn't know, Bash at the Beach takes place on 7/7. Both Tony and Heenan make it seem like the Second Coming.
The Flair VIP table remained empty. No Woman or Elizabeth gets

NO SALE

from me.
Meanwhile, Morton countered a powerbomb with an arm drag.
Cross body block by Morton got 2 on Benoit.
Tag team synchronicity occurred when Morton nailed Benoit in the midsection then Gibson delivered a knee lift.
Benoit reversed a cross-corner whip but fell prey to a sunset flip from Gibson for 2.
Arn tagged in to a big ovation. The Miller Lite must have been flowing all night.
Gibson reversed a cross-corner whip but ate a back elbow on his follow-through.
Arn mounted the top turnbuckle, but instead of coming down the hard way, he raked the eyes.
He then applied a sleeper to Gibson.
Gibson broke the hold by backing Arn into a corner.
Arn mounted the second turnbuckle but ate a back elbow on the way down.
Arn baited Morton to follow him to the floor. As Arn intentionally whiffed on a big left hand, Benoit demolished Morton with a vicious clothesline. Get out the spatula!
Back in the ring, Arn guillotined Morton using a catapult and the bottom rope.
Clothesline by Benoit got 2.

Ice cold

tag as Gibson tagged in and gave the Horsemen a double noggin knocker.
All four men were in the ring as Morton gave Arn the ten-punch count-along to ZERO reaction.
Mongo got up on the apron and WALLOPED Gibson in the head with the Haliburton.
1-2-3. Horsemen win. Yeah!
Rating: **1/2
Summary: With the crowd firmly in the back pocket of the Horsemen, the tag formula died a miserable death, but they made the most of it.
After the match, Joe Gomez hits the ring but gets nailed by Mongo with the Haliburton. As Arn and Benoit hold him, Mongo slapped the taste out of his mouth. Immediately, Savage and KEVIN GREENE hit the ring while the crowd both boos and cheers.
Back in the locker room, Okerlund interviews Flair with Woman, Elizabeth, and Debra. The rest of the Horsemen show up as Mongo goes crazy. Lastly, Flair runs down Konnan. They truly did NOT want the Charlotte crowd to scream in favor of Flair during the telecast.
Match 6 for the Lord of the Ring: Diamond Dallas Page (holder) versus "Das Wunderkind" Alex Wright
Highlights:
Despite the fact that DDP was using a knockoff of Nirvana's "Smells Like Teen Spirit," the music was overdubbed with a similar bassline.
Quick rollup by Wright got 2.
Another rollup barely got a count, but a dropkick sent DDP through the ropes down to the floor.
Cross-corner whip by DDP, but he ate boot on his follow-through.
DDP blocked a vertical suplex with a single-arm DDT. Nice!
Over-the-shoulder backbreaker preceded a conventional backbreaker by DDP.
Wright countered a right hand with an inverted atomic drop.
Standing spinning heel kick by Wright who then mounted the top turnbuckle.
Upon delivering a double axe handle to DDP's head, Wright got 2.
DDP tossed Wright outside the ring, but Wright got right back up on the apron.
He then gave DDP a springboard dropkick causing DDP to fall outside the ring.
Wright then hit a plancha.
Splash by Wright hit knees.
DDP then tried another over-the-shoulder backbreaker, but Wright fought out of it with a back elbow.
Recovering quickly, DDP hit the Diamond Cutter and got the pin.
Rating: ***1/2
Summary: The big push of DDP continues. With the exception of heat, Wright brought everything else.
Okerlund interviews DDP in the ring and informs DDP that he will face "Hacksaw" Jim Duggan in a taped-fist match at the PPV. DDP then runs down both Duggan and his grandmother. How scummy!
Blood runs cold one more time. Considering how hot it gets in the South in late June, everyone likes something cold.
At the entrance, Okerlund interviews Kevin Greene. We revisit the swerve at GAB. Greene then pumps the crowd with some Panther pride. After football season, he's going Mongo hunting and seeks revenge on the Four Horsemen.
Match 7: "Macho Man" Randy Savage (w/ Kevin Greene) versus VK Wallstreet
Highlights:
I don't like Wallstreet's chances here.
Savage attacked Wallstreet and gave him the ten-top –turnbuckle count-along.
As Savage gave Wallstreet a cross-corner whip, another LOUD "We Want Flair" chant erupted.
Rollup by Savage got 2.
As Greene distracted referee Randy Anderson, Wallstreet tossed Savage over the top rope to the floor.
He followed Savage then made him taste the steel railing. It must have tasted like the Tahitian Maiden's Dream at the Original Pancake House.
Elbow drop by Wallstreet got 2.
Vertical suplex by Savage got 2.
Elbow drop missed however.
While Tony touted the upcoming WCW Northeast tour, he mentioned that the Bash at the Beach PPV would still overshadow it. I'm waiting with bated breath.
Vertical suplex by Wallstreet who then mounted the top turnbuckle.
As Wallstreet came down, Savage countered his double axe handle with a boot to the face.
After a pair of clotheslines, Savage mounted the top turnbuckle.
He attempted the big elbow, but Wallstreet wisely exited the ring to regroup.
Unfortunately for him, he backed into Greene.
He tried to nail Greene but ended up getting rammed face-first into the ring post.
After a slam, Savage hit the big elbow for the pin.
Rating: **1/2
Summary: Wallstreet was game, but Savage has a PPV main event slot to keep.
Ad for the WCW Magazine. The naughty narrator mentions torture and the Booty Babe in a single breath. Tsk tsk.
Match 8 for the WCW World tag team titles (triangle): Sting & the "Total Package" Lex Luger (champions) versus the Steiners versus Harlem Heat
Highlights:
As Harlem Heat made their entrance, Booker T was talking on his cell phone. Can Sister Sherri be far behind?
After Scott received a kick in the back by Stevie Ray, Booker T put him down with the Harlem sidekick for 2.
Scott countered a second Harlem sidekick with a butterfly powerbomb.
He only got 2 thanks to a save by Luger.
Cross-corner whip by Stevie Ray to Rick, but he came up empty on his follow-through.
Rick then gave him a German suplex.
Steinerline got 2 thanks to a save by Booker T.
Booker T missed another Harlem sidekick to Sting and crotched himself on the top rope. OUCH!
Inverted atomic drop by Sting got 2.
After a slam, Sting attempted a Vader bomb but hit knees.
Slam by Stevie Ray got 2.
After a commercial break, Sting had Booker T locked in a sleeper.
He escaped with a jawbreaker then tagged in Stevie Ray.
Powerslam by Stevie Ray got 2.
Another healthy "We Want Flair" chant from the Charlotte faithful.
Stevie Ray reversed an Irish whip and tagged in Booker T who nailed Sting with a leg lariat.
He only got a 2 count thanks to a save by Rick.
Double shoulder block put Stevie Ray down. Sting caromed off the ropes, landed face-first, and nailed Stevie Ray down in South Carolina. OUCH!
Booker T tagged in, mounted the top turnbuckle, but missed the splash.
Hot tag Luger.
After delivering a clothesline to Booker T, a forearm sent Stevie Ray over the top rope to the floor.
Powerslam by Luger as "Ramon" and "Diesel" made their way through the crowd with aluminum baseball bats. Were they preparing for the Olympics in Atlanta?
Instantly, a horde of Charlotte's finest convened in and around the ring.
While chaos ensued, Booker T rolled up Luger for the pin.
WE HAVE NEW CHAMPIONS!
Rating: **
Summary: While the Harlem Heat victory was secondary to the invasion angle, this match could have been a lot better than it was.
After the match, a standoff between the invaders and the police finishes the program.
Conclusion: Considering the pro-Horsemen/Flair crowd, WCW had a difficult time putting on a great show. The ending, while hot, was anticipated because Tony had predicted their involvement throughout the program. In spite of that, he did an excellent job of selling the very important PPV happening in less than two weeks.
TV Rating: 3.20
Dark match after the taping: To appease the Charlotte faithful, Flair competed in the main event and pinned Savage after nailing him with brass knuckles.
WWF Monday Night RAW
Live from Green Bay, WI
Airdate: June 24, 1996
Attendance: 4,660 (sold out)
Hosted by Vince McMahon and Jerry "The King" Lawler
Match 1 (non-title): WWF Intercontinental champion Ahmed Johnson versus Hunter Hearst Helmsley
Highlights:
The punishment continues! Or does it?
Two things to point out before getting started:
Fans in the front row opposite the hard camera were all wearing Burger King crowns.
Fans in the back of ringside held up a sign stating "Eric B sucks dick." Classy, Green Bay.
In a split-screen window, the upcoming six-man tag match showcased Bob Holly rather than Savio Vega. D'oh!
Johnson countered a hip toss with a clothesline.
As Johnson charged at Helmsley, the latter low-bridged the former sending him down to the floor.
Baseball slide by Helmsley sent Johnson down by Vince's feet at the broadcast table.
Helmsley then rammed Johnson shoulder-first into the steel steps and then into the ring post.
Afterwards, Helmsley mounted the top turnbuckle and nailed Johnson in the back for 2.
Via split-screen, Vince interviewed Goldust with Marlena who cut a promo on Undertaker.
Meanwhile, Helmsley mounted the second turnbuckle and hit a clothesline.
Johnson reversed a cross-corner whip but came up empty on his follow-through.
Again Helmsley mounted the top turnbuckle but got caught in a bear hug on the way down.
Johnson then gave Helmsley an inverted atomic drop.
A cross-corner whip by Johnson led to a Helmsley flip.
Gorilla press slam by Johnson got 2.
Atomic drop by Johnson preceded a spinebuster.
Pearl River Plunge was countered into a back drop by Helmsley.
Johnson then countered a back drop attempt into the Pearl River Plunge.
1-2-3. Helmsley's spot as the King of the Ring Job Squad continued.
Rating: **
Summary: The Johnson push continues although the middle portion of his matches aren't meaty at all.
In the ring, Hendrix interviews Johnson. Lawler referred to Johnson as the "Buster Douglas of the WWF." Johnson's promo was barely intelligible. Maybe next time I'll use closed-captioning.
Promo for the replay of last night's PPV.
FootAction USA Slam of the Week: Jannetty gave Skip a super powerbomb on the Free for All.
RAW is sponsored by Burger King and FootAction USA.
Prior to the match, we get video snippets of contestants for the Bodydonnas' managerial search. The less said the better.
Match 2: The Bodydonnas (w/ Kloudy) versus the Brooklyn Brawler & Jerry Fox
Highlights:
Sunny was the guest color commentator for this match.
After giving the Brawler a hip toss, Zip slammed him.
A headscissors by Skip was rudely followed up by a clothesline from the Brawler. You'd think the '96 Yankees were going to win the World Series or something.
After nailing Fox in the midsection, Skip gave him a swinging neckbreaker.
Double pancake by the Bodydonnas was followed by an elbow drop by Zip.
Snap suplex by Skip preceded a pair of leg drops.
Doctorbomb by Zip who tagged in Skip.
After putting Fox atop the top turnbuckle, Skip delivered a super huracanrana.
He then clotheslined the Brawler as Zip delivered the sit down splash for the pin.
Rating: *
Summary: The ONLY reason to watch this match rather than Nitro was Sunny's commentary.
After the match, Kloudy dances in front of Sunny then chases her around the ring.
Next week on RAW, WWF Champion Shawn Michaels faces Marty Jannetty.
Kloudy then chases Lawler away from the broadcast table.
Prior to the next match, Vince shills IYH VIII: International Incident from General Motors Place in Vancouver, BC. The PPV will take place on 7/21. Get your tickets now by calling 604-280-4400.
Match 3: Owen Hart, Vader, and the "British Bulldog" Davey Boy Smith (w/ Jim Cornette and Diana Smith) versus Savio Vega, Aldo Montoya, & Barry Horowitz
Highlights:
Hip toss by Horowitz was followed by a knee to Owen's chest.
Horowitz then reversed a cross-corner whip then gave Owen a monkey flip.
Cross body block by Vega got 2 on Smith.
After a pair of dropkicks, Vega gave Smith an arm drag.
Vader tagged in then manhandled Vega in the corner.
Short-arm clothesline by Vader was followed by a head butt.
A second short-arm clothesline by Vader missed, but a standing leg lariat by Vega didn't.
Montoya tagged in and gave Owen a pair of dropkicks.
Spinning heel kick from Owen led to a tag to Smith.
Delayed vertical suplex by Smith led to a tag to Vader.
Chokeslam by Vader was followed by a Smith-assisted avalanche by Vader. Montoya got SQUISHED!
Running powerslam by Smith, but Owen tagged in.
He applied the Sharpshooter and got the victory.
Rating: DUD
Summary: Showcase match for the heel main-eventers of the PPV.
Another promo for the replay of KOTR '96.
Prior to the next match, Brian Pillman came to the ring on crutches.
Warrior motivational ad.
Vince interviews Pillman who swears on live TV. Afterwards, Vince apologizes for Pillman's words from both tonight and last night.
Match 4: The Undertaker (w/ Paul Bearer) versus King Stone Cold Steve Austin
Highlights:
Austin attacked Undertaker at the onset.
Cross-corner whip by Undertaker preceded a big boot.
As Undertaker dumped Austin over the top rope to the floor, Lawler attempted to interview Bearer.
After Lawler's unsuccessful attempt, Austin pulled Undertaker outside the ring and rammed him back-first into the apron.
He then tried to ram him into the ring post but ate it himself.
Undertaker then rammed Austin face-first into the steel steps.
Outside the ring, Austin tried to pull Undertaker out again but was kicked into the steel railing.
Back in the ring, Undertaker successfully slammed Austin but was unsuccessful with an elbow drop.
Cross-corner whip by Austin, but he ate boot on his follow-through.
During the commercial break, a promo for the upcoming WWF tour aired:
6/25 in LaCrosse, WI (Superstars taping)
6/26 in Madison, WI
6/27 in Louisville, KY
6/28 in Indianapolis, IN
6/29 in Detroit, MI (special appearance by someone who will remain nameless until next week)
After the break, Undertaker smashed Austin's shoulder after walking the top rope.
As Undertaker intimidated referee Mike Chioda, Austin delivered a chop block. (whistle) Penalty #0. 15 yards. First down.
Austin then rammed Undertaker's left leg into the ring post.
He then mounted the second turnbuckle and delivered a forearm smash for 2.
Next, Austin rammed Undertaker's leg on the apron.
As the Burger Kings in the front row chanted "We Want Flair Rest in Peace," Austin hooked a spinning toe hold.
Goldust and Marlena made their way to the ring. The former joined the broadcast team.
Undertaker missed a big boot but received a single-leg takedown.
During the next commercial break, Lex Luger's entrance music sponsored the WWF Superstar Line.
Undertaker missed a flying clothesline, but Austin missed a running guillotine.
According to Vince, Goldust will face Mero next week on RAW.
Chokeslam by Undertaker, but Goldust left the broadcast table and jumped up on the apron.
Just as Undertaker had Austin primed for a tombstone, Goldust tossed gold dust into the face of Undertaker.
Chioda called for the bell.
Rating: **
Summary: These two need to work on their chemistry to get the fans in attendance behind them. I'm certain there will be a rematch between these two down the road.
After the match, Undertaker bows down to the urn. Lawler enters the ring and chastises the Undertaker about Bearer's possible intentional shot last night.
Conclusion: RAW served two purposes—get the winners from last night over and sell next month's PPV. It accomplished their goals but didn't provide good matches in the process. Considering it was the fallout show from the PPV, its number should be good, right?
TV Rating: 2.70
Who won? Not as good as Nitro's! WCW hooked their audience with the Horsemen and kept them with the invasion angle. While RAW promises Shawn vs. Marty (again) and Goldust vs. Mero, WCW has the go-home show for BatB to broadcast. Hopefully, both shows are better than this week's shows were.
OTHER NEWS THIS WEEK IN WRESTLING HISTORY: Do you recall my mentioning Jerry McDevitt and the WWF suing WCW in prior reflections? Well, on 6/20, Titan Sports filed suit against Turner Broadcasting, WCW, and Eric Bischoff citing Scott Hall and Kevin Nash's involvement in WCW.
The four issues involved are:
Unfair competition under the Lanham Act—false and misleading descriptions of fact in an attempt to create confusion in the marketplace.
Trademark and Trade Dress Infringement along with False Designation of Origin—Scott Hall's mannerisms and accent being too similar to the Razor Ramon character.
Connecticut Unfair competition—WCW's misleading rumors of possible bankruptcy of Titan Sports.
Defamation and libel—on 2/5 during Nitro, Bischoff and McMichael acted as if the competition caused their power outage.
The damages that the WWF is seeking as restitution include forfeiting all prior profits involving the invasion angle along with triple the value of the PPV profits, punitive damages, and attorney fees. Yikes!
Wait! That's not all! There's more!
In addition to the lawsuit, Titan Sports also filed a restraining order that documented the following:
Current angle has zero affiliation with the WWF.
Using misleading information to confuse the audience.
Using any of the WWF's trademarks.
References to Scott Hall as the character Razor Ramon, his accent and likeness, and affiliation with the WWF.
References to Kevin Nash as the character Diesel, his likeness, and affiliation with the WWF.
Presenting Hall, Nash, or any other former WWF performer without using a unique name to identify them.
Prohibiting replay of the interview at the Great American Bash. (They already violated that one.)
State three times during every Nitro and on the BatB preview show that Hall and Nash are both affiliated with WCW, and everything since 5/27 has been under the direction of WCW.
Attorney David Dunn who spoke on behalf of WCW maintained that the character of Razor Ramon was loosely based upon WCW character the Diamond Studd; therefore, Hall's mannerisms do not reflect trademark infringement.
Vince McMahon stated that he regretted filing the suit but needed to protect his company.
If you thought the Monday Night War between the programs was hot, the details surrounding the shows appear to be just as hot if not hotter.
Stay tuned for week 43 of the Monday Night War!
Comments? Suggestions? Send them to me at rsg@rockstargary.com and follow me on Twitter (@rockstargary202).
Custom Search