WELCOME TO ROCK STAR GARY REFLECTIONS!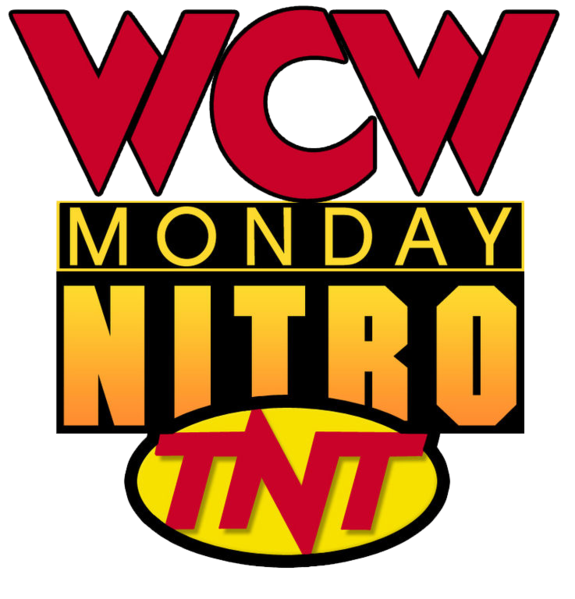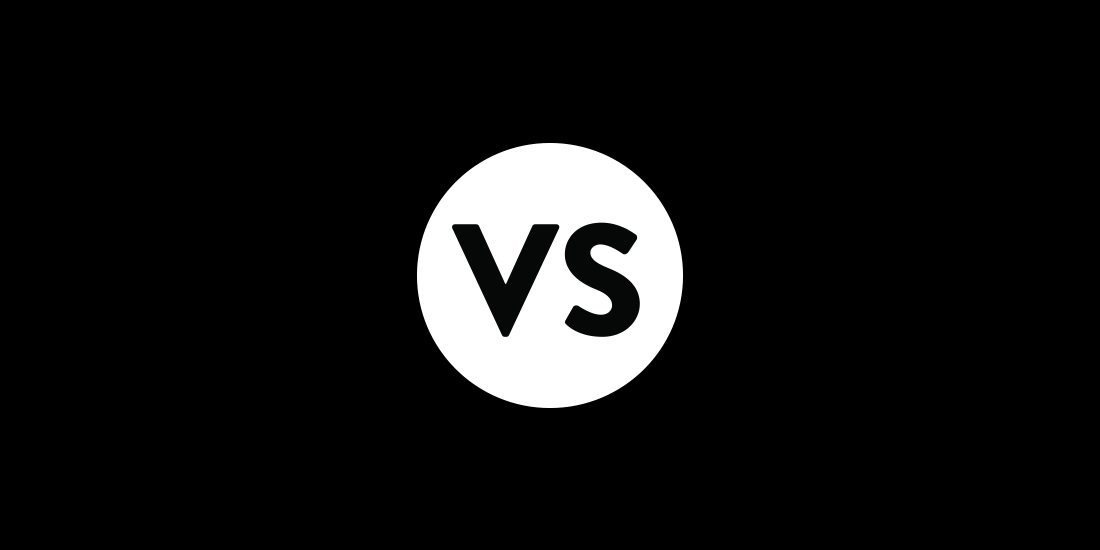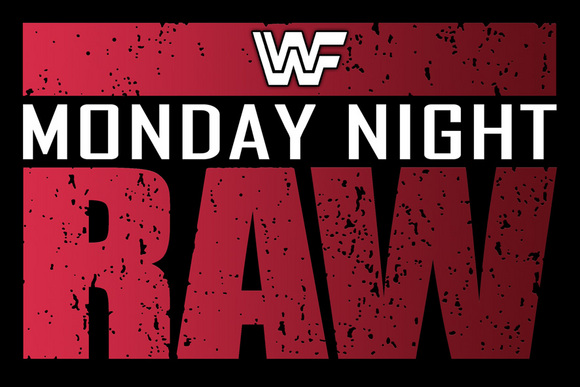 WCW Monday Nitro
Live from Richmond, VA
Airdate: June 17, 1996
Attendance: 5,638
Hosted by Tony Schiavone, Larry Zbyszko, Eric Bischoff, and Bobby "The Brain" Heenan
Opening montage.
Instead of sitting at ringside, Tony and Zbyszko are now sitting at the broadcast position near the entrance. Due to the attack on Bischoff last night, Tony will be the play-by-play announcer all night. Additionally, now that Mongo has joined the Four Horsemen, Zbyszko will no longer refer to him as "Dumbo."
We revisit the interview segment of the "intruders" but the ending isn't shown.
Tony shills Bash at the Beach on 7/7 only on PPV.
Match 1: Rick Steiner versus Stevie Ray
Highlights:
Remember when last week's show featured Scott versus Booker T? I don't think this pairing will draw a similar rating.
Something I neglected to mention in my Bash report, according to Meltzer, the reinstatement of Savage tonight was because Nitro LOST the ratings battle last week. Reactionary booking at its finest, ladies and gentlemen.
Clothesline by Stevie Ray resulted in a 360° sell by Rick. Wow!
Slam and elbow drop by Stevie Ray got 2.
Overhead belly-to-belly suplex by Rick was followed by a back elbow.
Rick then mounted the top turnbuckle, hit the bulldog, but only got 2.
Powerslam by Stevie Ray who then mounted the second turnbuckle.
He missed a flying forearm, and then Rick hit the Steinerline for the pin.
Rating: **1/2
Summary: Short and sweet, but not terrible. Anything longer could have been worse.
After the match, Booker T hits the ring and gives Rick a standing leg lariat. Stevie Ray then gives him a powerbomb. As Booker T mounts the top turnbuckle, Scott hits the ring to protect his brother and takes a forearm shot to the back when Booker T comes down.
1-800-COLLECT sponsors the replay.
Match 2: Disco Inferno versus "Desperado" Joe Gomez
Highlights:
Before the match began, Disco got on the mic but didn't receive the proper music to dance.
According to Tony, he spoke to Hogan via telephone, and Hogan wanted to be a part of the war. We'll see what happens on the seventh of July.
Hip toss by Disco who proceeded to dance.
Gomez took exception and gave Disco an atomic drop sending him face-first to the top turnbuckle.
Hip toss and dropkick by Gomez sent Disco scurrying outside the ring to regroup.
Leap frog by Gomez was followed by a dropkick.
He then missed a cross body block hitting the ropes in the process.
After giving Gomez a shot to the midsection, Disco danced again.
Cross-corner whip by Disco, but he ate boot on his follow-through.
After a trio of cross-corner whips by Gomez, a right hand put Disco down on the mat.
A swinging neckbreaker by Disco turned the tide.
Disco danced then made a lackadaisical cover.
Gomez hooked him and got the pin.
Rating: **
Summary: Good debut for Gomez, but he will need some seasoning in WCW's mid card in order to improve.
After a commercial break, "Mean" Gene Okerlund interviews Flair with Woman, Elizabeth, and Debra McMichael. According to Debra, it was all about the Benjamins. Flair then cuts a promo on Savage.
Match 3: The "Enforcer" Arn Anderson & the "Crippler" Chris Benoit versus the American Males
Highlights:
As Arn and Benoit hit the ring, Benoit had some war scars on the right side of his face due to last night's match.
Before Arn locked up with Riggs, he nailed Bagwell in the corner. That'll wake him up!
Arn avoided a shot from Riggs, exited the ring, but got nailed by Bagwell.
As Bagwell delivered the universal sign for hello, Riggs rolled Arn up for 2.
After a pair of leap frogs by Riggs, Arn nailed him in the midsection and attempted a piledriver.
Riggs countered with a back drop and dropkick for 1.
Enziguri by Bagwell resulted in a 360° sell by Benoit. Nice!
Dropkick by Bagwell was swatted away by Benoit.
Kick to the midsection by Benoit who set Bagwell up for a powerbomb.
However, Bagwell countered with an arm drag. Great escape!
Hip toss by Bagwell, but a splash hit knees.
Bagwell hooked Arn for a backslide. As Benoit distracted referee Randy Anderson, Riggs gave Arn a dropkick enabling Bagwell to get a 2 count.
Fisherman's suplex by Bagwell, but Benoit made the save.
After some vicious chops, Benoit stomped Bagwell down to the mat.
Upon giving Bagwell a belly-to-back suplex, Benoit mounted the top turnbuckle and hit the diving head butt.
Is that a nicotine patch on Bagwell's arm or just a bandage?
He only got 2 thanks to a save by Riggs.
After Bagwell gave Benoit a clothesline, Arn came in and clotheslined Bagwell.
The Richmond Coliseum faithful ate it up with a spoon.
Riggs tagged in, and the American Males delivered a double dropkick to Benoit.
It only got 2 thanks to a save by Arn.
After Benoit whipped Riggs into an Arn back elbow, he hung Riggs out to dry on the top rope.
With some leverage from Arn, Benoit pinned Riggs.
Rating: ***
Summary: The pairing of Arn and Benoit is a great idea. I wonder where they go from here.
In the ring, Okerlund interviews Arn and Benoit. According to Benoit, the Horsemen are about guts, glamor, and glory.
Match 4: John Tenta versus Bubba Rogers (w/ Jimmy Hart)
Highlights:
This match…again?
As he made his way to the ring, Tenta pantomimed the cutting of Rogers' beard.
Rogers tried to attack Tenta outside the ring before the big man could even enter.
Tenta blocked a shot then tossed Rogers into the ring.
Zbyszko compares the size of Tenta to the national debt. HA!
After a back drop, Tenta delivered a clothesline and a dropkick sending Rogers outside the ring to regroup. Holy flying superheavyweights, Batman!
According to Tony, the money given to Mongo was Elizabeth's alimony money.
Rogers reversed a cross-corner whip, tripped Tenta, and crotched him using the ring post. OUCH!
In the meantime, Hart distracted referee Nick Patrick.
Running guillotine by Rogers was followed by the sliding uppercut.
After a cross-corner whip by Tenta, he actually hit the avalanche. When he played heel, he used to miss it.
Another cross-corner whip resulted in avalanche #2.
As Rogers fell onto Patrick, Hart entered the ring and nailed Tenta in the back with his megaphone.
As expected, it didn't faze Tenta. In fact, Tenta grabbed him and gave him an atomic drop.
Powerslam by Tenta only got 1 as Tenta wasn't ready to finish him. That could be a mistake.
Nope. Powerslam #2 got the pin as Tenta put his feet on the bottom rope for leverage.
Rating: *1/2
Summary: Tenta won the big man match. That dropkick was a sight to behold.
After the match, Tenta chases after Hart. As Hart runs into the ring, he drops a loaded sock by Rogers. Taking the loaded sock, Rogers wallops Tenta repeatedly. Once Rogers finishes his dirty work, he opens the sock to reveal numerous coins. Zbyszko asks the proverbial question: "More of "Macho Man's alimony?" HA!
Outside the ring, Okerlund interviews Rogers who actually shills the Bash replay tomorrow night.
Back in the locker room, Okerlund interviews Savage. Considering his prior behavior on Nitro, Savage was somewhat subdued.
The second hour counts down as Savage made his entrance. Instead of going to the ring, Savage chases Heenan toward the ring. In what may be called the Great Escape, Heenan is able to avoid getting his brains scrambled and return to the broadcast table.
Match 5: "Macho Man" Randy Savage versus "Nature Boy" Ric Flair (w/ Woman, Elizabeth, & Debra McMichael)
Highlights:
I'd say "this match again" here, but it won't suck.
Tony referred to the women as "three witches of Eastwick."
Meanwhile, Flair made his entrance carrying a "Mean Greene Sack Machine in the Ring" t-shirt. In doing so, he called out Kevin Greene asking "Where are you now?"
Before Flair entered the ring, he got on the microphone and ran down Savage. Flair told him that he (Savage) was experiencing the pains of agony, defeat, and divorce. Now THAT'S cold.
Savage got his turn on microphone vowing to "kick (Flair's) ass" then chased after him.
He made Flair taste the steel railing. It must have tasted like the loaded spaghetti dinner at Joe's Inn.
In the ring, a clothesline knocked Flair down. A second one sent him over the top rope to the floor.
After a commercial break, Woman distracted referee Randy Anderson so that Flair could toss Savage over the top rope down to the floor.
As Flair held Savage, Elizabeth SLAPPED the taste from Savage's mouth. Wow!
Upon Flair tossing Savage over the steel railing into the front row, Savage slid underneath the steel railing, grabbed Flair, and rammed him face-first into the VIP table. Flair got a face full of hors d'oeuvres.
Savage then shook the bottle of champagne, opened it, and dumped it all over Flair.
Back in the ring, Savage gave a soaked Flair the ten five-punch count-along much to Woman's shrieking chagrin.
Flair tried to counter with an inverted atomic drop, but Savage blocked it.
Another right hand by Savage resulted in a Flair flop.
A cross-corner whip by Savage resulted in a Flair flip. Flair caught his balance on the ring apron but ate a clothesline sending him to the floor.
With Flair leaning against the steel railing, Savage mounted the top turnbuckle, attempted a double axe handle, but ate the steel railing instead. Waiter, please give the raspy-voiced individual a Club Steak.
After a second commercial break, Savage no-sold Flair's chops but ate a back elbow on his follow-through of a cross-corner whip.
Flair then mounted the top turnbuckle and somehow avoided coming down the hard way. However, he may have hurt his ankle in the process.
After giving Flair a back drop, Savage mounted the top turnbuckle again and nailed Flair with a double axe handle.
As Anderson restrained Savage while Flair was in the corner, the "Nature Boy" pulled a foreign object out of his knee pad.
He then knocked Savage into the middle of 1997.
But it only got 2!
As Flair argued with Anderson, Savage put a knee in Flair's back sending Anderson between the ropes down to the floor.
When Flair tried to nail Savage, the "Macho Man" made a special delivery to the SOUTH Bronx. OUCH!
That put Flair down, so Savage once again mounted the top turnbuckle and hit the big elbow.
When Savage went up a fourth time, all three women stood in front of Flair to protect him.
Regardless, Savage hit a second big elbow.
Benoit ran into the ring but ate a piledriver from Savage.
Arn came in but was unceremoniously thrown over the top rope down to the floor.
Mongo entered the ring and HAMMERED Savage in the back of the neck with the Haliburton.
He then nailed Savage on the top of the head with it.
Next he put Flair atop Savage as Arn put Anderson back in the ring.
1-2-3.
Flair won.
Rating: ***
Summary: This was a lot more angle than match. With that being said, Savage and Flair can tear the house down in almost every way possible.
After the match, the Horsemen stomp the bejeezus out of Savage.
Back in the locker room, Okerlund interviews the Taskmaster with the Giant and Hart. Like Benoit, the Taskmaster wears battle scars on his face. The Giant refers to himself as "the best that came out of the Dungeon of Doom" then uses a nursery rhyme to finish his promo.
Blood runs cold—GLACIER-coming to WCW.
We revisit stills from the interview of the "intruders" at the Great American Bash where they beat up Bischoff and put him through a table. We also see stills from the Horsemen tag match and the falls-count-anywhere match. Catch the replay tomorrow night!
At the entrance, Okerlund interviews Rey Mysterio, Jr. He respects Malenko but wants a clean match this time as opposed to last night.
Match 6 for the WCW Cruiserweight title: Dean Malenko (champion) versus Rey Mysterio, Jr.
Highlights:
Another return match from the PPV. I bet this won't suck either.
Monkey flip by Malenko, but Mysterio landed on his feet.
Excellent springboard moonsault by Mysterio was followed by a cross-corner whip.
Malenko leaped to the second turnbuckle but missed a cross body block.
Oklahoma roll by Mysterio got 1-2-NO! It was almost over just like that.
Clothesline by Malenko resulted in a 360° sell by Mysterio. Awesome!
Belly-to-back suplex by Malenko preceded his tying Mysterio into a pretzel.
Brainbuster by Malenko only got 2.
Seated abdominal stretch by Malenko, but Mysterio escaped and exited the ring to regroup.
After a slam, Malenko mounted the top turnbuckle.
Mysterio crotched him but ended up receiving an electric chair for 2.
Standard abdominal stretch by Malenko who then cradled Mysterio for 2.
Vicious powerbomb by Malenko should have gotten the pin but only got 2.
Fallaway slam got another 2 for Malenko.
Camel clutch by Malenko kept the champion in control.
He then tossed Mysterio outside the ring.
Mysterio reversed an Irish whip sending Malenko back-first into the steel railing.
He then climbed back into the ring and snapped off a springboard huracanrana on the floor. Wow!
Back in the ring, Mysterio mounted the top turnbuckle and hooked a top rope sunset flip for 2.
Spinning rollup by Mysterio only got 2.
After receiving a cross-corner whip, Mysterio landed on top of Malenko but only got 2.
Inverted DDT by Malenko got the pin.
Malenko retained.
Rating: ****
Summary: Mysterio wanted a clean match. He got one. And we got a heck of a match.
Ad for the WCW Magazine. Now the naughty narrator talks about Lex Luger and torture. What kind of fluff is this rag anyways? Sheesh!
Match 7 for the WCW World title: The Giant (champion w/ Jimmy Hart) versus Scott Steiner
Highlights:
Scott came to the ring with taped ribs.
Tony shilled the upcoming WCW house show schedule:

Friday, June 28--Hartford, CT
Saturday, June 29—Philadelphia, PA
Sunday, June 30—New York City (MSG theater), NY
Monday, July 1—Landover, MD (Nitro)

Scott tried to take the Giant off his feet but ate a knee to the face instead.
He then tried a slam, but the Giant fell on top.
Elbow drop by the Giant further hurt Scott's ribs.
After tossing Scott outside the ring, the Giant gave him a double axe handle to the back.
He then rammed him face-first into the ring post.
Leg drop by the Giant was followed by a pair of shoulder blocks in the corner.
Vertical suplex by the Giant preceded a clothesline that sent Scott over the top rope to the floor.
Outside the ring, the Giant made Scott taste the steel railing. It must have tasted like the Coffee Cowboy steak at Tobacco Company.
After tossing Scott back into the ring, the Giant grabbed a balsa wood chair from underneath the ring.
While Hart distracted referee Nick Patrick, Scott crotched the Giant as he re-entered the ring.
Next, he clipped the Giant. (whistle) Personal foul. #1 Offense. 15-yard penalty. Still first down.
With the Giant on his knees, Scott applied a sleeper.
The Giant stood up and backed him into the corner further hurting Scott's ribs.
After giving Scott a cross-corner whip, the Giant ate boot on his follow-through.
Holy flying 747's, Batman! Scott successfully delivered a T-bone suplex to the Giant. The crowd rose to their feet in approval.
Power kick-out from the Giant on the pin attempt.
When Scott tried to use the chair, Hart grabbed it.
Scott pulled it away from him then destroyed it over the Giant's back.
As you would expect, the Giant no-sold it.
Chokeslam.
1-2-3.
Giant retained.
Rating: **
Summary: That T-bone suplex is a sight to behold.
Glacier promo #2. Coming in July 1996. Really?
MAIN EVENT ANNOUNCEMENT: Okerlund announces that from the top six wrestlers in WCW, three will face the "intruders" and their "surprise buddy" at Bash at the Beach. The six names include:
Hulk Hogan
The Giant
Ric Flair
Lex Luger
Sting
Randy Savage
According to Okerlund, the three men will be Lex Luger, Randy Savage, and Sting.
Conclusion: As a fallout show, it performed extremely well. As a Nitro, the second hour was good TV. I wonder how RAW was counter-programmed.
TV Rating: 3.40 (Wow!)
WWF Monday Night RAW
Taped from Fayetteville, NC
Airdate: June 17, 1996 (taped 5/27)
Attendance: 5,000 (4,200 paid and bored out of their gourd)
Hosted by Vince McMahon and Jerry "The King" Lawler
In lieu of the opening montage, we revisit Beware of Dog 2 and the Caribbean strap match.
Match 1 (King of the Ring qualifier): Stone Cold Steve Austin versus Savio Vega
Highlights:
Say it with me…this match again?
Austin attacked Vega at the onset.
He then reversed a cross-corner whip and caught Vega's foot.
Vega countered with an enziguri for 2 causing Austin to exit the ring and regroup.
When Vega went to the corner, Austin grabbed his leg then rammed it into the ring post.
Make that twice.
He then clipped Vega's knee. (whistle) Personal foul #0. Defense. 15-yard penalty. First down.
A forearm to the back by Austin sent Vega through the ropes to the floor.
Vega gave Austin some of his own medicine by ramming his leg into the ring post.
Make that twice.
Vega attempted a cross-corner whip, but Austin fell down due to his bad knee.
Austin attempted a slam, but his knee gave out.
Vega landed on top and got 2.
Cross body block by Vega got 2.
Knee crusher by Vega only got 2.
After a slam, Vega attempted a splash but hit knees.
Limping guillotine missed by Austin.
Leg lariat by Vega only got 2 because Austin put his foot on the bottom rope.
Stone Cold Stunner got the pin out of nowhere.
Austin moved on to the KOTR semifinals.
Rating: *1/2
Summary: Yes, folks, that would be the debut of the Stone Cold Stunner. It earned the match an extra ˝*.
Next, we revisit the Undertaker-Mankind rivalry from the beginning (three months ago) to last week. A quick Undertaker promo follows.
The Sega Saturn Slam of the Week was Roberts' DDT of Justin Hawk Bradshaw to advance to the KOTR semifinals against Vader.
Short tribute to the befallen Dick Murdoch. He was a former WWF tag team champion.
RAW is sponsored by Burger King.
A highlight from Superstars features Owen making Barry Horowitz submit to the Sharpshooter (aired 6/15, taped 5/28). However, referee Harvey Wippleman reverses the decision.
Match 2 (King of the Ring qualifier): "Wildman" Marc Mero (w/ Sable) versus Owen Hart (w/ Jim Cornette)
Highlights:
Austin provided guest color commentary for this match.
Mero escaped a hammerlock and gave Owen a hip toss.
After a pair of leap frogs, Mero gave Owen a monkey flip.
Owen returned the favor, but Mero maintained the arm bar.
Back elbow by Mero was followed by a back drop.
After a slam by Mero, he mounted the top turnbuckle but missed a somersault senton.
Spinning heel kick by Owen got 2.
Backbreaker by Owen preceded a gutwrench suplex for 2.
Standing dropkick by Owen kept him in control into the commercial break.
When we return, Mero gave Owen a sunset flip, but Owen countered it by sitting down.
Badd Mero completed the maneuver and got 2.
According to Vince, Austin left the broadcast table. BOO!
Vertical suplex by Owen set up the Boston crab.
Mero escaped but fell victim to a fisherman's suplex.
After a slam, Owen mounted the top turnbuckle, attempted a splash, but hit knees.
A back drop and a knee lift gave Mero the advantage.
Following that, a reverse victory roll by Mero got the pin.
Mero will face Austin on Sunday in the KOTR semi-finals.
Rating: **1/2
Summary: Solid win for Mero as he prepares to meet Austin at the PPV.
After the match, Owen shoves Mero through the ropes down to the floor. He then leaps from the apron and nails Mero with the cast. Trainers provide medical attention to Mero.
In the ring, Ross interviews the #1 contender to the WWF title—Davey Boy Smith with his wife Diana. He vows to take Michaels' title from him this Sunday on PPV. In addition, he doesn't give a "frog's fat ass" where Michaels is. Speaking of the WWF Champion, Michaels runs into the ring and brawls with Smith. Officials, referees, and jobbers fail miserably to keep them apart.
Lex Luger's entrance music and Dok Hendrix shill the WWF Superstar line. They hype five new WWF Superstars who will make their debuts soon. Since I know who they are, it's not worth spoiling, so I'll wait for their individual debuts.
Ad for the King of the Ring this Sunday on PPV featuring Lawler.
Briefly, Mero was shown conscious on a stretcher backstage.
Match 3: Aldo Montoya versus Hunter Hearst Helmsley
Highlights:
Before the big de-push train continued, Lawler got on the microphone then nailed Montoya with it. After proclaiming that this will happen this Sunday to the Ultimate Warrior, Lawler hit a piledriver. Roberts' music and fake applause brought the Snake to the ring to chase off Lawler. However, he continued his promo back at the broadcast table.
Rating: NONE
The Olympic torch makes its way through Stamford, CT right outside Titan Towers. Inside the building, Brian Pillman, severely injured in a Humvee accident, signs a contract with the WWF. To say WCW was not pleased by this would be a huge understatement. Pillman thanks Dillon, Monsoon, and the rest of the WWF family for the opportunity.
We revisit the mouth-to-mouth resuscitation performed by Goldust on Ahmed Johnson. The latter was obviously infuriated.
REAL Match 3 (non-title): WWF Intercontinental champion Goldust (w/ Marlena) versus Jake "The Snake" Roberts
Highlights:
Wippleman was the referee for this match. Do I smell foreshadowing?
As Goldust performed his best Larry Zbyszko imitation by stalling mercilessly, parts of the Action Zone interview of Roberts played split-screen.
Goldust escaped an arm bar and felt up Roberts.
In retaliation, Roberts grabbed the IC title belt chasing Goldust from the ring.
Hip toss by Roberts sent Goldust atop the bag containing the snake.
Outside the ring, Goldust pulled on Roberts' arm sending him shoulder-first into the ring post.
Make that twice.
Meanwhile, Marlena = yummy!
For some odd reason, Lawler spoiled the plot to Mission Impossible. Perhaps Lawler had something against director Brian DePalma.
Inverted atomic drop by Roberts woke up the crowd from its perpetual slumber momentarily.
Goldust countered a DDT attempt with a back drop.
Meanwhile, Mr. Perfect knew who the special referee for the main event of the PPV was but would tell us after this match.
During the commercial break, the Attitude Adjustment Tour schedule was shown:
Saturday, June 22 – Winnipeg, Manitoba
Sunday, June 23 – Milwaukee, WI (King of the Ring) SOLD OUT!
Monday, June 24 – Green Bay, WI (Monday Night RAW)
Tuesday, June 25 – LaCrosse, WI (Superstars taping)
Wednesday, June 26 – Madison, WI
Short-arm clothesline by Roberts, but Marlena put something in Goldust's hand.
Goldust then tossed what appeared to be gold dust in Roberts' eyes.
In the meantime, Marlena distracted Wippleman.
After a right hand, Goldust pinned Roberts.
Rating: DUD
Summary: WORST RAW main event of the Monday Night War thus far.
After the match, Wippleman reverses the decision after seeing gold dust on Roberts' face. Upon learning of his defeat, Goldust tries to mess with Roberts but falls victim to a DDT instead.
MAIN EVENT ANNOUNCEMENT: Who is the special guest referee? Cornette informs us that it is…(drum roll please) Mr. Perfect!
Conclusion: Purpose of RAW this week:
shill the PPV on Sunday (check).
provide consistent entertainment throughout the hour (barely a check).
give the audience worthwhile matches (no way, Jose!)
With Michaels only being given a minute of time on the show, the mid card fodder barely held the show together. I expected a lot more out of Owen-Mero than what took place. Skip this episode!
TV Rating: 2.30 (Ouch!)
Who won? As I mentioned last time, I will describe how Nitro won the ratings battle. They won by using three little words. Better Quality Entertainment. With the Bash being a great PPV and the Bischoff segment becoming instant water cooler chatter, Nitro had everyone tuned in to see what was going to happen next. I certainly can't wait. But I have one job first…
Stay tuned for another special treat!!
Comments? Suggestions? Send them to me at rsg@rockstargary.com and follow me on Twitter (@rockstargary202).
Custom Search