WELCOME TO ROCK STAR GARY REFLECTIONS!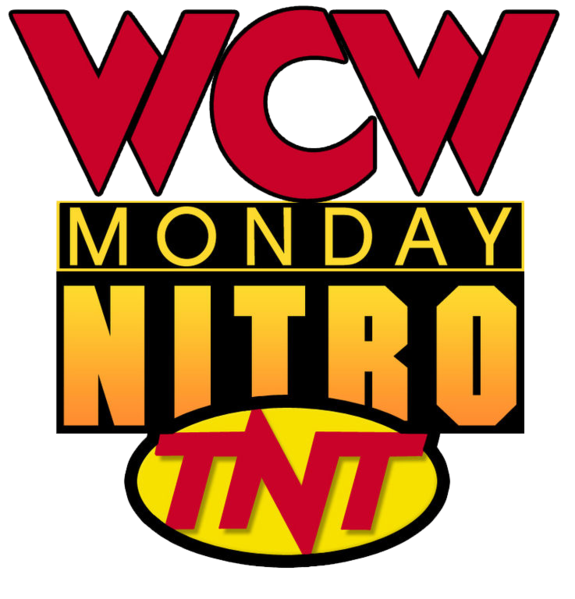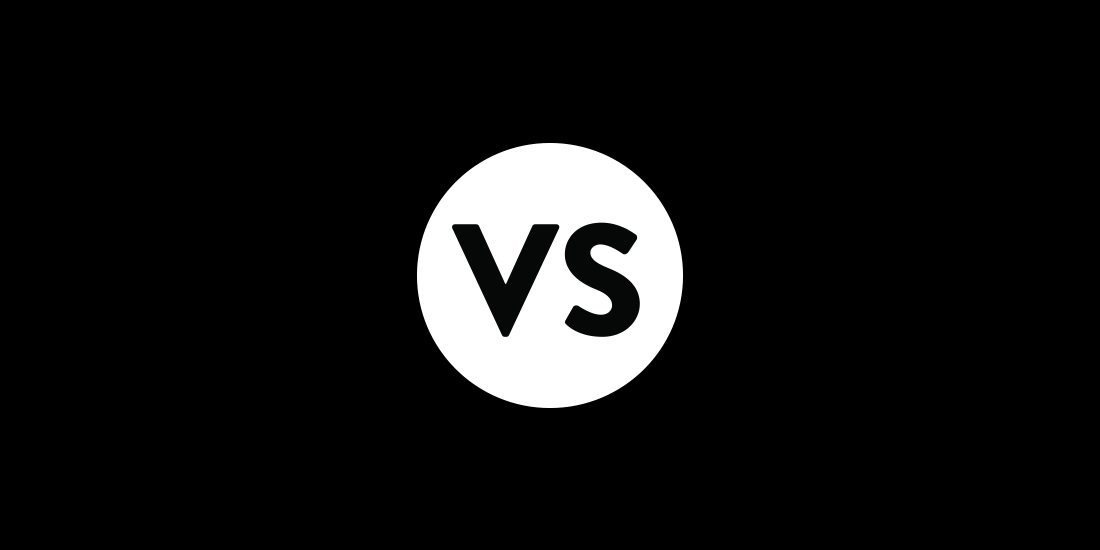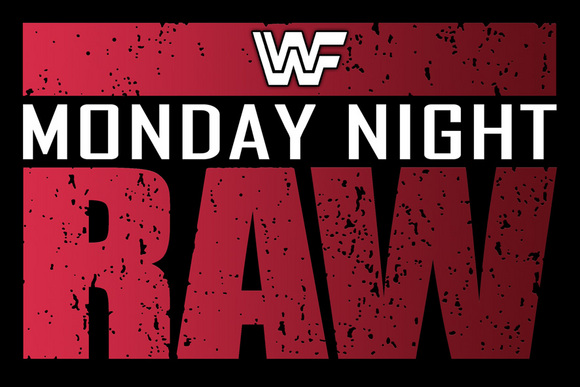 WCW Monday Nitro
Live from Asheville, NC
Airdate: June 3, 1996
Attendance: 4,500 (3,518 paid)
Hosted by Tony Schiavone, Larry Zbyszko, Eric Bischoff, and Bobby "The Brain" Heenan
Opening montage.
We revisit last week when Bubba shaved ½ of Shark's head.
At the entrance, "Mean" Gene Okerlund interviews Shark. A tepid reaction brings out a MAN, rather than a fish or a disaster, who goes by the name of John Tenta.
Match 1: John Tenta versus Bubba Rogers
Highlights:
Back elbow by Tenta was followed by a powerslam.
According to Tony, Vader and Johnny B. Badd were listed in an ad for Nitro today for USA Today. He informed us that neither was employed by WCW any longer. "They no longer play where the big boys play." Real cheap, Tony.
Tenta grabbed the scissors, so Rogers hightailed it.
Tenta won by countout.
Rating: DUD>
Summary: Methinks this feud is NOT over.
Match 2: The Faces of Fear versus High Voltage
Highlights:
This would be High Voltage's WCW debut.
Double hip toss by High Voltage followed by a double shoulder block to put Barbarian down.
Powerbomb by Barbarian to Ruckus was followed by a Meng dropkick.
Backbreaker by Meng preceded a Barbarian pump-handle slam.
Barbarian placed Ruckus on the top turnbuckle and delivered a top rope overhead belly-to-belly superplex. Wow!
Meng tagged in, and both he and Barbarian mounted opposite top turnbuckles.
Double diving head butts by the Faces of Fear to Ruckus.
Kaos tried to get involved, but Meng tossed him out of the ring.
Mafia kick by Meng got the pin.
Rating: **
Summary: Quite the squash for the Faces of Fear as they impressed me. High Voltage took a lickin'. Let's hope they keep on tickin'.
Back in the locker room, Okerlund interviews Luger and Sting. The Steiners interrupt, and each team questions the other team's intentions.
Short Hulk Hogan video takes us to commercial. I'm glad it was short, or I would have tasted my dinner again.
Match 3: Disco Inferno versus Sgt. Craig "Pitbull" Pittman (w/ Teddy Long)
Highlights:
Dancing to the Disco's music, a fan in the front row was wearing a Gangstas t-shirt. I don't joke on New Jack. He might find me.
Zbyszko referred to McMichael as "Dumbo." Forgive me while I pick myself up off the floor.
After Disco danced for Long, Pittman gave him a waist lock then delivered a powerbomb.
Disco scurried to the corner for refuge then Long messed his hair up. HA!
Battering ram by Pittman who threatened the Code Red.
Disco submitted before he could apply it.
Rating: DUD
Summary: If Disco Inferno's trying to get over with a comedic gimmick, it has some wings. On the other hand, it will be very difficult to take him seriously should he ever try to be a title contender.
Before the commercial break, we see the end of an interview where Regal slapped Sting.
Match 4: Lord Steven Regal (w/ Jeeves) versus "Hacksaw" Jim Duggan
Highlights:
As Duggan came out from behind the curtain, Zbyszko exclaimed "Oh no, not this idiot!" Pardon me while I pick myself up off the floor.
Tremendous "U-S-A" chant frustrated Regal in the aisle.
Duggan reversed an Irish whip and gave Regal three clotheslines.
Regal exited the ring to regroup.
After giving Duggan a snap mare, Regal missed a somersault senton.
While Duggan gave Regal an Irish whip, Eaton and Taylor hit the ring dressed rather stylish.
Three-point clothesline by Duggan, but referee Randy Anderson was distracted by Eaton and Jeeves.
Duggan grabbed his 2x4, but Taylor extricated it from him.
Duggan then taped his fist and nailed Eaton on the apron.
Immediately, Regal rolled him up, hooked the trunks, and got the pin.
Rating: *
Summary: If the crowd wasn't fully enthralled by Duggan's antics, this match would get nothing and like it.
In the ring, Okerlund interviews Regal with the Blue Bloods. According to Okerlund, Regal was reprimanded by the WCW Executive Committee for his actions to Sting on Main Event. He then cuts a promo on Sting.
Clips that led to the chaos between Chris Benoit and the Taskmaster are shown. On 4/27, Benoit stated to Arn that he had a problem with the Horsemen-Dungeon association causing the Taskmaster to interject. On May 4, Benoit and Arn have another heated discussion about the same subject. Again the Taskmaster interjected. On 5/18, Benoit told the Taskmaster that he's "in a league of (his) own." At Slamboree, the Taskmaster held Benoit while Public Enemy executed the Drive-By on him. On 6/1, the Taskmaster called Benoit a "serpent" and vows to destroy said "serpent" at the PPV.
Match 5: The Taskmaster (w/ Jimmy Hart) versus Prince Iaukea
Highlights:
Unlike Rocky Iaukea who also went by the name Prince Iaukea, this Prince Iaukea was played by Mike Hayner. This match marked Hayner's debut.
To begin the match, the Taskmaster beat Iaukea up and tossed him outside the ring.
He then rammed Iaukea head-first into the steps.
Next, he crotched Iaukea on the steel railing.
Back in the ring, the Taskmaster tied Iaukea to the Tree of Woe and put a knee in his midsection.
A double stomp to the midsection got the pin.
Rating: DUD
Summary: Showcase squash for the Taskmaster as he prepares for Benoit at GAB.
In the ring, Okerlund interviews the Taskmaster. The latter mentions Hogan, and a smattering of fans chanted his name. Next, the Taskmaster refers to Pillman as a "quitter." Lastly, he vows to get rid of Benoit. Could Pillman be making a return to WCW? Stay tuned!
Match 6: "Nature Boy" Ric Flair & the "Enforcer" Arn Anderson (w/ Woman & Elizabeth) versus the Rock'n'Roll Express
Highlights:
Yet another Nitro debut as Gibson and Morton hit the ring.
Flair and Arn come through the curtain wearing Kevin Greene's and Steve McMichael's jerseys respectively.
In the meantime, Liz in a red leather dress…(passes out).
…
…
…
Sorry about that. I'll try to remain calm for the duration of the match.
A firecracker counted down the seconds until the second hour.
Fireworks exploded as Bischoff and Heenan took over commentary.
Cross-corner whip by Morton led to a back drop of Flair.
In the meantime, Liz and Woman were drinking champagne at the VIP table.
Back elbow by Arn, but he missed an elbow drop.
Gibson mounted the top turnbuckle and hit a flying body press for 2 on Arn.
Next, he applied the figure-four leg lock to Flair.
Both Arn and Morton entered the ring, so Morton applied the figure-four leg lock to Arn.
Did we just time-travel back to 1987?
After Morton reversed a cross-corner whip, Arn pulled Flair out of the corner so that Morton came up empty on his follow-through.
Upon Arn tossing Morton outside the ring, Flair whipped him into the steel railing.
Anderson slam by Arn as he concentrated on Morton's arm.
Gibson, on the apron, was trying to get the crowd going, but they booed him instead. That's harsh but funny.
Arn reversed a cross-corner whip and delivered the SPINEBUSTER for 2 as Gibson made the save.
Elbow drop by Flair got 2.
Delayed vertical suplex by Flair got 2.
While Morton made his comeback, Woman SHRIEKED in support of the Horsemen.
Sleeper by Morton, but Arn countered with a belly-to-back suplex.
Flair tagged in, attempted a figure-four leg lock, but was countered by Morton with an inside cradle for 2.
Sunset flip by Morton got 2.
Heenan left the broadcast table and came to the ring.
He whispered something to the ladies as Gibson nailed Arn.
Both Morton and Arn were down.
Hot tag Gibson.
Enziguri by Gibson to Arn got 2.
Double dropkick by the Rock'n'Roll Express to Flair.
Another one for Arn.
While Elizabeth distracted referee Randy Anderson, Woman raked Gibson's eyes.
Arn then caught Gibson with a DDT.
Flair pinned Gibson.
Rating: **1/2
Summary: Tag formula worked here, but the Express were working in super slow-motion.
1-800-COLLECT sponsors the replay.
Okerlund interviews the Horsemen at the VIP table. While Flair states that the jerseys were a gift from Debra McMichael, Heenan joins the fray. Okerlund asks "the Brain" if he will manage the Horsemen at the Great American Bash. Heenan declines their offer then grabs a Haliburton. Upon opening it, he reveals his All-Madden award from 1988. Heenan, instead of being their manager, will be their "coach."
Short promo by the Giant followed by a short video of Hogan.
Blood runs cold for GLACIER…coming to WCW.
Yet another Hogan video. I'm getting nauseous. Included were clips of Hogan knocking Vader silly.
Match 7 for the WCW World title: The Giant (champion w/ Jimmy Hart) versus Ice Train
Highlights:
What a sucker job! Giant stretched his arms on one side of the ring. Meanwhile Ice Train stretched on the other side, and Hart grabbed one of his feet.
With Ice Train distracted by Hart, the Giant grabbed him and delivered the chokeslam.
1-2-3.
Rating: DUD
Summary: Not that Ice Train was a World title contender, but this was a serious waste of time.
After the match, Norton comes into the ring to check on his partner and chastises the Giant. For his troubles, the Giant gives him a chokeslam. Make that 2. Officials and High Voltage come out to help Fire & Ice.
Okerlund interviews the Giant at ringside. The latter questions the former about the Hogan vignettes. '(He doesn't) want to see any more of Hulk Hogan." I concur. He then cuts a good promo on Luger.
When we return from commercial, Norton is still down on the mat.
Match 8: Hugh Morrus versus Scott "Flapjack Flash" Norton
Highlights:
Leg drop by Morrus on the downed Norton.
He feigned a pin using his index finger then delivered three elbow drops.
Yet another elbow drop by Morrus was followed by the No Laughing Matter.
However, Norton stood up, whiffed on catching Morrus, and nailed him.
1-2-3.
Norton won.
Rating: DUD
Summary: Surprising win but not a good one to say the least.
Ad for the WCW Magazine. That naughty narrator continues to shill "demented" stuff.
Training video of Greene and McMichael. The narrator actually tells us that the ring is 16' x 16' instead of 20' x 20'. Wow! Greene then uses the whiteboard to show how he wants to destroy the Horsemen. McMichael discusses the Horsemen strategy while Greene snaps into a Slim Jim. They agree that they need a manager— "Macho Man" Randy Savage! They run to the phone to call him.
Match 9 for the WCW World tag team titles: Sting & the "Total Package" Lex Luger (champions) versus the Steiner Brothers
Highlights:
Before the match began, a phone call from Savage occurred.
T-bone suplex from Scott to Sting was followed by a tilt-a-whirl slam.
In the meantime, Savage will coach Greene & McMichael at GAB.
Stun gun by Sting preceded a clothesline and face plant.
Tiger driver by Scott to Luger got 2.
As we go to commercial, Scott gave Luger an overhead belly-to-belly suplex.
Steinerline got 2 for Rick.
He then put Luger on the top turnbuckle and delivered a belly-to-belly superplex.
Upon mounting the top turnbuckle, Rick hit the top rope bulldog on Luger and got 2.
Stinger splash set up the Scorpion death lock.
Scott gave Sting a clothesline to break the hold.
Scott tagged in and gave Sting a belly-to-belly suplex.
He then put Sting on the top turnbuckle and hit a top rope Frankensteiner.
Sting countered a vertical suplex by Scott with a Scorpion death drop.
Luger tagged in and gave Scott a powerslam.
He then put Scott in the Torture Rack, but Rick kicked Luger in the midsection.
Scott tossed Luger outside the ring then delivered a double axe handle from the apron.
Luger tried to suplex Scott outside the ring, but Rick kicked him in the midsection again.
Back in the ring, Rick gave Luger a Steinerline, but Sting broke it up.
All four men were in the ring.
Sting tossed Rick outside the ring and made him taste the steel railing. It must have tasted like the Mighty Meaty Meatloaf at the Sunny Point Café.
As Rick reversed a piledriver into a back drop, the Giant and Hart came out.
The Giant then delivered a chokeslam to Rick in the aisle!
In the ring, Luger gave Scott an Irish whip, but the Giant pulled the top rope down sending Scott over the top rope into a cameraman to the floor.
Referee Nick Patrick called for the bell.
Rating: ****
Summary: Excellent TV main event with another crappy finish. Perhaps we'll see these teams tangle on PPV?
After the match, the Giant gets into the ring and brawls with Luger. As the Giant gives Luger a cross-corner whip, he comes up empty on his follow-through. Sting and Scott re-enter the ring, and it's 3-on-1 against the Giant. Wow! Scott and Sting give Luger an Irish whip into the Giant as Luger clotheslines the World champion over the top rope to the floor. Hart restrains the Giant as the latter tosses Zbyszko's chair into the ring.
As Heenan pleads with Savage regarding the match at the PPV, "Ramon" approaches Bischoff. When "Ramon" mentions the pronoun "we," Bischoff questions him. Ramon's response is "You know who." Sting approaches the broadcast table, and Bischoff gets between them. According to "Ramon," "Nobody tells me what to do, and nobody tells me when to do it." He then flicks his toothpick in Sting's face. Sting's response is a slap to "Ramon's" face. Cops and Doug Dillinger get between them as "Ramon" announces a "big" surprise for them next week.
Conclusion: Wow! The pace for this show improved over last week although most of the matches were fully-fledged crapola. The main event along with the Horsemen match were very entertaining.
Now let's discuss the final segment. Again, Hall used the Cuban accent but got his point across very well. Not only did he make his invasion seem like a big deal but also makes me want to watch next week's show without any reservations whatsoever. That's good TV. What's on RAW?
TV Rating: 3.00
WWF Monday Night RAW
Taped from Fayetteville, NC
Airdate: June 3, 1996 (taped 5/27)
Attendance: 5,000 (4,200 paid)
Hosted by Vince McMahon and Jerry "The King" Lawler
Goldust challenges Ahmed Johnson to "come get (his) Intercontinental title."
Opening montage.
Prior to the first match, we revisit the "Wrestling after dark" in Florence, SC followed by the second match in North Charleston that cost DiBiase his WWF career.
Match 1 (King of the Ring qualifier): Stone Cold Steve Austin (w/o the "Million Dollar Man" Ted DiBiase versus Bob "Sparkplug" Holly
Highlights:
It wasn't a bad idea for the WWF to use a NASCAR gimmick wrestler in Fayetteville.
According to Vince, since the Goldust/Warrior match from last week didn't produce a winner, Vader advanced to the semifinals of the King of the Ring.
In the meantime, a back elbow by Austin was followed by a pointed elbow shot.
Backbreaker by Austin was followed by a knee drop.
Austin mounted the second turnbuckle and hit a flying pointed elbow drop for 2.
He then tossed Holly outside the ring, leaped off the apron, and nailed him with a double axe handle.
Knee drop by Austin got 2.
Austin mounted the top turnbuckle, but Holly caught him crotching Austin. OUCH!
Back drop by Holly was followed by a back elbow for 2.
Ten-punch count-along by Holly, but Austin shoved him down.
Austin applied the Million Dollar Dream and got the submission.
Rating: *
Summary: Showcase match for Austin as he advanced to the quarterfinals.
The bracket is shown. In another qualifying match, Justin Hawk Bradshaw beat Henry Godwinn. Austin awaits the winner of the Savio Vega-Marty Jannetty match (aired 6/8, taped 5/28).
We revisit last week where Lawler kept Warrior from returning to the ring against Goldust. Vince mentions the Lawler/Warrior match at the King of the Ring. While they plug Warrior's comic book, Lawler does some artwork disparaging Warrior.
Backstage Jim Ross discusses the upcoming Mankind/Undertaker match at the King of the Ring. Following that, we see highlights to the ending of the Goldust/Undertaker match at Beware of Dog 2.
Match 2: Mankind versus Barry Horowitz
Highlights:
Dropkick by Horowitz was followed by a jaw breaker.
In retaliation, Mankind pummeled Horowitz in the corner then gave him an avalanche.
On the second avalanche attempt, Mankind came up empty. Immediately, Horowitz attempted to roll him up but received a kick to the midsection.
Mankind tied Horowitz to the Tree of Woe as Vince finally gave us the date of the PPV as 6/23.
Mankind tossed Horowitz outside the ring as we took a break.
A promo for the Attitude Adjustment tour aired during the commercial break:
On Thursday, June 6 in Rockford, IL
On Friday, June 7 in Peoria, IL
On Saturday, June 8 in Moline, IL
On Sunday, June 9 in Rosemont, IL
On Thursday, June 13 in Salt Lake City, UT
When we return from commercial, Mankind applied the Mandible claw and got the submission.
Rating: DUD
Summary: Showcase match for Mankind.
After the match, Ross interviews Mankind in the ring. He questions the Undertaker's pride. That's asking for trouble. Strange but effective promo.
Highlights of the "main event" of Beware of Dog are shown for the sole purpose of shilling the rematch at the upcoming PPV.
Goldust sits in his "den" as we revisit the shenanigans by Goldust against Johnson from last week. Other than wearing a feather boa, he is only wearing the Intercontinental belt placed ever so conveniently. Goldust then elaborates about his love for chocolate. Oh, he's laying it on thick.
Prior to the next match, the Bodydonnas are on the hunt for a new manager. They make a plea to the audience to mail in your resume.
Match 3: The Godwinns versus Tekno Team 2000
Highlights:
Sunny joined the broadcast table for color commentary.
Bear hug by Henry on Travis as he tagged in Phineas.
The crowd chanted for Sunny.
A unique swing by Phineas resulted in a whip to the turnbuckle of Troy.
Clothesline of Phineas by Troy was followed by a double big boot by Tekno Team 2000 shortly thereafter.
Standing moonsault by Travis got 2.
Back elbow by Troy was followed by an elbow drop.
Front suplex by Tekno Team 2000 went awry as Phineas raised his knees.
Henry used Travis' head as he rammed him into the top turnbuckle.
A second attempt came up empty however.
A cross corner whip by Tekno Team 2000 resulted in Troy's eating of the top turnbuckle.
Clothesline by Henry resulted in a 360° sell by Travis.
Slop drop of Troy by Henry got the pin.
Rating: ½*
Summary: That rating was solely for the double-team efforts of Tekno Team 2000 because this was their FINAL match in the WWF. Adios!
Clarence Mason was on the phone as three different camera angles of Monsoon showing him which way to go after walking from the ring are provided.
RAW is sponsored by the US Army and milk.
Match 4 (King of the Ring qualifier): Jake "The Snake" Roberts versus Hunter Hearst Helmsley (w/ Jenny Lee)
Highlights:
The winner of this match will face Justin Hawk Bradshaw in the quarterfinals.
Shoulder block by Helmsley was immediately followed by a formal bow.
Hip toss by Roberts preceded an excellent knee lift.
DDT attempt by Roberts was evaded by Helmsley as he tried to leave the ring. In the process, he touched the bag containing Revelations.
DDT attempt #2 was unsuccessful as Helmsley successfully left the ring to regroup this time.
During the match, Lawler interviewed Lee who stated "Hunter's the man." I believe that would all depend upon his winning this match.
Helmsley escaped a hammerlock with an elbow to the head.
Meanwhile Vince mentioned that DiBiase, Razor Ramon, and Diesel were no longer affiliated with the WWF.
Back elbow by Roberts set up DDT attempt #3, but it too was unsuccessful.
Vince spoke legalese in response to "Ramon" on Nitro as this took place.
Knee drop by Helmsley got 2.
Elbow drop by Helmsley got 2.
Roberts missed a short-arm clothesline, but Helmsley didn't by using his right hand.
Jaw breaker by Roberts was followed by a successful short-arm clothesline.
DDT attempt #4 was countered by a shove into the corner.
Cross corner whip by Helmsley preceded a back elbow for 2.
During the second commercial break of this match, Lex Luger's music helped to shill the WWF Superstar Line.
Another cross corner whip by Helmsley set up a slam attempt.
However, Roberts countered with a DDT for the pin.
Rating: ½*
Summary: Terrible match, but it served a purpose. Helmsley was supposed to win the King of the Ring tournament and have matches around the country against Michaels, but his involvement in the Curtain Call caused plans to be changed. I wonder if this loss combined with the loss at the previous PPV were enough punishment to fit the crime.
Next week, Owen will face Yokozuna in a KOTR qualifying match. Also, the "British Bulldog" Davey Boy Smith will square off against the Undertaker.
After the match, Roberts opens the bag and puts Revelations atop Helmsley as Jenny is mortified.
Conclusion: Oh. My. God. This was an absolutely dreadful episode. Please don't waste your time with it. I beg you. How did it fare against Nitro?
TV Rating: 2.30
Who won? Not surprisingly, RAW lost a whole ratings point from last week. Nitro was a better program this week with its main event and Horsemen matches, and it showed in the ratings. Next week, RAW contains a couple more KOTR qualifying matches while Nitro promises a big surprise from "Ramon" and company. I can't wait!
In other news during this week in pro wrestling: Believe it or not, Davey Boy Smith gave his 90-day notice to the WWF. According to Meltzer, it's merely an attempt to get Vince McMahon's attention and better pay due to the main event exposure he's receiving. Is it true? I guess we'll have to wait and see. Could you imagine Smith appearing on Nitro in 1996? It could happen.
Stay tuned for Monday Night War week 40!
Comments? Suggestions? Send them to me at rsg@rockstargary.com and follow me on Twitter (@rockstargary202).
Custom Search