WELCOME TO ROCK STAR GARY REFLECTIONS!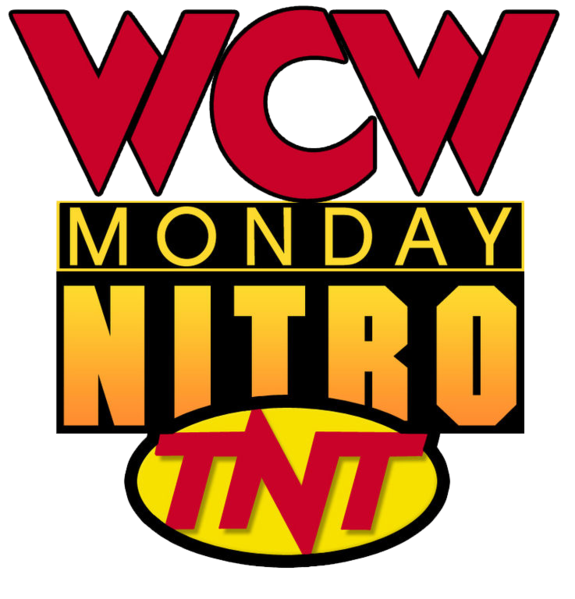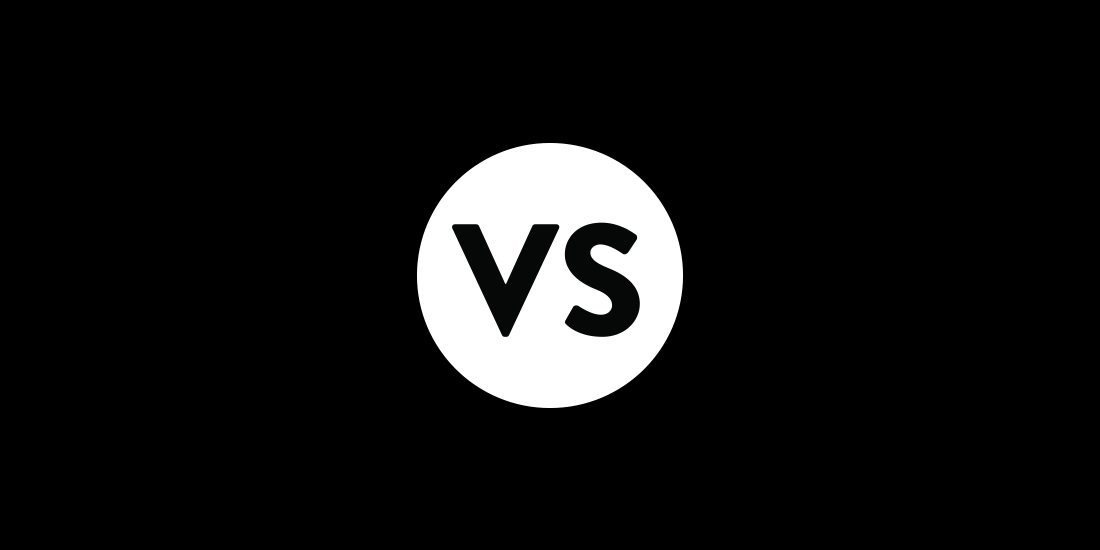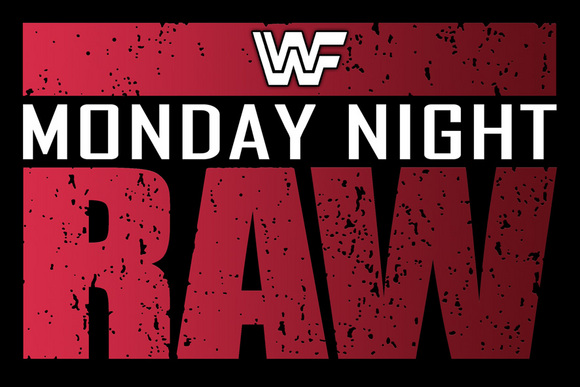 WCW Monday Nitro
Live from Monroe, LA
Airdate: May 19, 1996
Attendance: 4,000 (3,029 paid)
Hosted by Eric Bischoff, Bobby "The Brain" Heenan, and Steve "Mongo" McMichael
Opening montage.
If I had known last week's episode was the last for McMichael on commentary, I would have celebrated. Woohoo! Good luck in the ring, #76! But not against the Horsemen!
So instead of having the interview segment LIVE ON TNT, they replay the McMichael/Greene interruption of the Horseman interview from the PPV last night. Anyways, according to Eric, McMichael and Greene will face Flair and Arn at the Great American Bash.
Match 1: Fire & Ice versus the Steiners
Highlights:
According to Eric, "Macho Man" Randy Savage was once again BANNED from the building. But what if he wanted popcorn and a soda?
Ice Train blocked a hip toss by Scott then delivered one of his own.
Scott returned the favor as Ice Train came off the ropes.
Clothesline by Scott got 2.
After receiving a cross-corner whip, Ice Train delivered his own clothesline.
Belly-to-belly suplex by Ice Train almost pinned Scott receiving 2.
Scott reversed an Irish whip and hit an overhead belly-to-belly suplex.
Upon giving Rick a cross-corner whip, Norton missed an avalanche on his follow-through.
Immediately, Rick tried a rollup but received a clothesline.
Norton then mounted the second turnbuckle and hit a splash.
He followed up with a flying shoulder block.
Next, he hit a pair of clotheslines, but when he attempted a third one, Rick ducked and gave him a belly-to-back suplex.
Steinerline by Rick got 2 on Norton.
Dragon suplex by Scott that looked NASTY.
Scott then tossed Norton outside the ring, mounted the top turnbuckle, and delivered a shot to Norton on the floor. Wow!
Back in the ring, Norton hit a Samoan drop on Scott for 2.
Overhead throw by Scott led to the lukewarm tag.
Double clothesline put both Ice Train and Rick down.
Double shoulder block by Fire & Ice sent Rick between the ropes to the floor.
Ice Train then leaped from the apron and gave Rick a double axe handle.
While Ice Train slammed Rick on the floor, Norton tossed Scott outside the ring.
Just as Rick slammed Ice Train on the floor, Norton delivered a reverse shoulder breaker to Scott.
Referee Nick Patrick called for the bell ruling a double countout.
Rating: ****
Summary: Very impressive high-impact power match that refused to disappoint. I wouldn't mind seeing these teams go 20 minutes on PPV.
Before they head to the back, Scott ducks a clothesline and gives Norton a very safe belly-to-back suplex on the floor. In the meantime, Rick makes Ice Train taste the steel railing. It must have tasted like the Ouachita River platter at Warehouse No. 1.
Ad for the WCW Magazine. Get inside the "demented mind" of the Giant. Um, I don't think this is THAT type of magazine, dude.
Match 2: "Nature Boy" Ric Flair (w/ Woman & Elizabeth) versus Eddie Guerrero
Highlights:
It's time for Guerrero to get revenge on Flair for last night's shenanigans.
After a leap frog, Guerrero gave Flair a dropkick as Woman SHRIEKED.
Chop fest '96 took place in the corner as the Monroe crowd ate it up with a spork.
After a back drop, Guerrero gave Flair a pair of dropkicks. The second one sent Flair over the top rope to the floor.
An angry Flair walked over to his VIP table and brandished a chair. Ultimately, Guerrero removed it from the ring.
Healthy "EDDIE" chant from the Monroe faithful.
A pair of chops by Guerrero resulted in a Flair flop.
After delivering a trio of clotheslines, Guerrero mounted the top turnbuckle, hit the sunset flip, but only got 2. While not shown, a full moon hung over Monroe this particular evening.
Ten-punch count-along by Guerrero, but Flair countered with an inverted atomic drop.
Elbow drop by Flair got a pair of 2 counts.
Knee drop kept Flair in control.
Backslide by Guerrero got 2.
Inside cradle by Guerrero only got 2. That was close.
Flair countered a side headlock with a belly-to-back suplex.
Both men were down as Woman SHRIEKED again.
Guerrero countered a figure-four leg lock with an inside cradle for 2.
After a leg sweep, Guerrero applied the figure-four leg lock.
Flair made the ropes then exited the ring.
Guerrero mounted the top turnbuckle, dove, and ate the steel railing himself. It must have tasted like the buttermilk-fried Mississippi quail from Cotton.
Holding his knee, Guerrero was down on the floor.
Flair gave him a vertical suplex on the floor.
Clip of the knee by Flair. (whistle) Personal foul. Defense #0. 15-yard penalty. First down.
Delayed vertical suplex by Flair only got 2.
Guerrero escaped a suplex attempt and rolled Flair up for 2.
Cross body block by Guerrero got 2 as he was favoring his knee noticeably.
A cross-corner whip by Guerrero resulted in a Flair flip.
Flair maintained his feet so Guerrero dropkicked him from the apron to the floor.
Sunset flip by Guerrero earned him a knuckle sandwich.
Tornado DDT by Guerrero only got 2.
Guerrero walked up the ropes and gave Flair a flying headscissors. Impressive!
After a slam, Guerrero mounted the top turnbuckle and hit the frog splash.
Unfortunately, it appeared that his knee gave out so he couldn't make the cover.
Flair, like a shark smelling blood in the water, applied the figure-four leg lock.
Behind referee Randy Anderson's back, Flair received some leverage from Woman.
1-2-3.
Rating: *****
Summary: This was everything and a bag of chips for a Nitro match. Get all of this! Wow!
1-800-COLLECT sponsors the replay.
"Mean" Gene Okerlund interviews Flair by the VIP table. After Flair taunts Savage, he runs down McMichael. In the process, he disparages Debra. Next, he vows that Greene won't make mini-camp. Finally, Flair takes his party to the broadcast table.
Flair sits at the broadcast table in Mongo's spot as Heenan lights the candles. According to Flair, Jane Fonda "loves the Nature Boy." Flair is truly a character.
Match 3 for the WCW World tag team titles: Sting & the "Total Package" Lex Luger (champions) versus the Faces of Fear
Highlights:
As the Faces of Fear hit the ring, Flair asked "Where's the waiter?"
Flair then took liberties regarding Debra McMichael's name and honor.
He then mentioned that Elizabeth was checking out Luger. As time went on, she did more than that with him.
Luger reversed an Irish whip and gave Meng a powerslam. Meanwhile, Flair claimed to have "tamed Wahoo McDaniel."
After giving Luger a belly-to-back suplex, Meng tagged in Barbarian who proceeded to miss an elbow drop.
Upon returning from a commercial break, Sting delivered clotheslines to both Faces of Fear.
After giving Barbarian a bear hug, Sting missed a dropkick.
In lieu of applying a Boston Crab, Meng gave Sting a head butt to the lower back.
Sting ate both an inverted atomic drop from Meng then a Mafia kick by Barbarian.
Barbarian only got 2 thanks to a save by Luger.
Wow! Overhead belly-to-belly superplex by Barbarian.
1-2-NO!
Both Faces of Fear mounted opposite top turnbuckles and delivered stereo head butts.
Referee Randy Eller was occupied with Luger, so Sting kicked out at 2.
Sting made a tremendous leap toward his corner to tag Luger, but Meng caught him and gave him another inverted atomic drop.
Backbreaker by Barbarian got 2.
He then mounted the top turnbuckle but missed a diving head butt.
Hot tag Luger.
Luger delivered back drops and clotheslines to both Faces of Fear.
Flying forearm by Luger only got 2 thanks to a save by Meng.
A kick by Meng sent Luger outside the ring. Meng followed him but ending up eating ring post.
Inside the ring, Barbarian placed Sting atop the top turnbuckle, but Luger grabbed Barbarian's leg.
Sting knocked Barbarian back down to the mat, hit the splash, and Luger got the pin.
Rating: ***
Summary: Good tag team match. Sting played a very good role while in jeopardy.
Outside the arena, Okerlund interviews an insane "Macho Man." Savage tries to enter the building, but security keeps him out.
Blood runs cold. Are the White Walkers from Game of Thrones coming to WCW?
Match 4: Diamond Dallas Page versus Brad Armstrong
Highlights:
Last night, DDP was wearing neon. Tonight, he's in hot pink. Was Kimberly dressing him?
DDP did his best Razor Ramon imitation by telling referee Nick Patrick to be careful with his jewelry including his new Battlebowl ring. Ramon's whereabouts remain unclear.
Dropkick by Armstrong sent DDP through the ropes to the apron.
As Eric shilled 2-hour Nitros going forward, DDP guillotined Armstrong on the top rope.
Back in the ring, DDP delivered a swinging neckbreaker.
Armstrong countered a hip toss with a backslide for 2.
Clothesline by DDP got 2.
After giving Armstrong a cross-corner whip, DDP hit a shoulder block.
Another cross-corner whip but DDP missed a second shoulder block on his follow-through.
Armstrong rammed DDP into all three turnbuckles for a count-along.
Like a cat, Armstrong streaked to the top turnbuckle and hit a flying body press for 2. Impressive!
After reversing an Irish whip, DDP delivered a back elbow then hit the Diamond Cutter.
1-2-3.
Rating: **
Summary: DDP's starting to make a name for himself. Armstrong hung with him well.
In the ring, Okerlund interviews DDP. The latter calls the former "Snapperhead." He then touts his victory at Battlebowl. He thanks…himself for his glory then calls out the Giant. Gene informs him that the WCW Championship Committee recognizes his achievement but gives his title shot at the Great American Bash to Luger. DDP practically assaults Okerlund out of anger.
Wait a minute! Luger? You mean the World TV champion AND one-half of the World tag team champions gets a World title shot on a technicality? While I understand two heels cannot wrestle in the main event of a PPV, this is highway robbery. DDP got screwed!
Coming up next the Utah Jazz with Karl Malone face the Seattle Supersonics here on TNT. Sorry, I don't review basketball games from 1996.
Match 5 for the WCW World title: The Giant (champion w/ Jimmy Hart) versus the "Enforcer" Arn Anderson
Highlights:
Of all people, the Taskmaster seconded Arn. Wasn't the Giant a member of the Dungeon of Doom?
Taskmaster stated that he's here to make sure Arn got a "fair shot" and even name-dropped PIllman.
The Giant easily broke a waist lock.
Arn tried a cross-corner whip, but the Giant wouldn't budge.
Instead, the Giant tossed him across the ring like yesterday's newspaper.
Arn charged at the Giant but put the brakes on before eating a boot.
The Giant then slammed Arn.
Back drop by the Giant sent Arn a few floors skyward.
To regroup, Arn exited the ring.
The Giant joined him and tossed him back in.
Upon the Giant's re-entry, Arn caught him with the rope between the legs. OUCH!
Arn then mounted the second turnbuckle and hit a double axe handle.
He mounted the second turnbuckle on the adjacent corner and hit another.
Make that 3.
Arn called for the DDT, but the Giant countered with the chokeslam.
1-2-3.
Rating: *
Summary: That star was an E for effort for the "Enforcer." He stood no chance but made the most of it.
As Eric plugs the 2-hour Nitro next week, Heenan takes everything valuable for the after-party from the broadcast table.
Conclusion: Great show! It's a shame they had to leave their regular timeslot with a show like this to produce. I'm truly looking forward to next week's show.
TV Rating: 2.30
WWF Monday Night RAW
Taped from Sioux City, IA
Airdate: May 19, 1996 (taped 4/29)
Attendance: 3,347 (sold out and probably knocked out by now)
Hosted by Vince McMahon and Jerry "The King" Lawler
Highlights from last night's house show at Madison Square Garden are shown. We see Phineas kissing Sunny much to her chagrin.
Opening montage.
Match 1: "Wildman" Marc Mero (w/ Sable) versus Stone Cold Steve Austin (w/ the "Million Dollar Man" Ted DiBiase)
Highlights:
Sable…in leather…delicious!
Wasn't this a main event on WCW Saturday Night last year? Oh, wait, that was "Stunning" Steve Austin versus Johnny B. Badd. Hmmm…
Vince hyped the respective match at the PPV each combatant will have.
When Vince shilled live WWF events, Mero ate a back elbow off the ropes.
Hip toss, arm drag, and dropkick by Mero sent Austin to the floor to regroup.
After receiving a cross-corner whip from Mero, Austin turned the tide by giving Mero snake eyes. Buh-bye, Diesel. Your move has been stolen.
Running guillotine by Austin only got 1.
Austin used Mero's momentum and tossed him between the ropes to the floor.
Back from commercial break, Mero got a rollup for 2.
Clothesline by Austin followed by a second rope forearm for 2.
Vince and Lawler discussed the location of the upcoming PPV, Florence, SC. I wonder what the weather's like there.
Sleeper by Mero countered by a jaw breaker for 2.
Flying headscissors followed by a knee lift by Mero.
He then mounted the top turnbuckle, hit the double axe handle, and got 2.
Ten-punch count-along, but Austin shoved Mero down.
A Mero clothesline almost got 3.
As Mero came off the ropes, DiBiase tripped him unbeknownst to referee Tim White.
Mero went after DiBiase, so Austin attacked him.
After a slam, Austin mounted the top turnbuckle, but Savio Vega whipped Austin with a strap.
Austin won by DQ.
Rating: *1/2
Summary: I realize that I mention the word chemistry a lot, but it bears repeating. The more these wrestlers compete against one another, the better their matches will become. Stay tuned.
After the match, a perturbed Mero questions Vega's motives.
In Kuwait, Ahmed Johnson lifts the spirits of the country in the midst of economic recovery.
Next week, in the first round of the King of the Ring tournament, Johnson will face Vader. Also, Goldust will face the Ultimate Warrior. Speaking of which, yesterday in Astoria, Queens, the Warrior was signing copies of his newly released comic book.
RAW is sponsored by Snickers.
Match 2: The 1-2-3 Kid (w/ the "Million Dollar Man" Ted DiBiase) versus Savio Vega
Highlights:
DiBiase joined the broadcast table with a chauffer's hat.
Hip toss and dropkick by Vega put him in control.
After giving the Kid a cross-corner whip, Vega delivered a leg lariat then landed on his feet outside the ring.
Another dropkick got 2 for Vega.
A close-up of the Kid showed that the leg lariat busted the Kid's lip.
Meanwhile, DiBiase prognosticated that Austin will become the WWF champion in the future. I like his odds.
DiBiase then distracted Vega with the chauffer's hat which enabled the Kid to hit his own leg lariat.
A series of kicks in the corner kept the Kid in control.
A cross-corner whip by the Kid was followed by a dropkick.
Upon mounting the top turnbuckle, the Kid gave the crowd a crotch chop. To everything, there must be a beginning.
From the top turnbuckle, the Kid hit a splash for 2.
Kick by the Kid followed by a standing splash got another 2.
Head butt by Vega but he missed an elbow drop.
Leg drop by the Kid got another 2.
After receiving a cross corner whip, Vega came back with another leg lariat and almost got 3.
Upon ducking a Kid clothesline, Vega delivered a chokeslam for 2.
Back drop by Vega. A second one, however, was countered by a spin kick by the Kid.
He then mounted the top turnbuckle but missed the splash.
Unique rollup by Vega got the pin.
DiBiase was furious!
Rating: **
Summary: The finish helped this match to be better than the opener.
After the match, Austin runs in and attacks Vega from behind. Austin misses a clothesline so Vega hammers him until the Kid gets up and clocks Vega with another spin kick. DiBiase gives Austin the strap. Austin tied Vega up so that DiBiase can put the chauffer's hat on him.
Last night at MSG, Henry Godwinn and Hillbilly Jim knock on a door that Phineas is supposedly behind. All of a sudden, Sunny exits with a piece of paper in her hand and wishes them good luck. The slop drop by Phineas got the pin and the WWF tag team titles for the Godwinns. So, next week, on the Free for All, the Godwinns will defend the tag titles against the Smoking Gunns.
In the aisle, Jim Ross interviews Paul Bearer. Undertaker gives an interview from the casket, but Mankind shuts and seals it. Meanwhile, Goldust distracts Bearer. Mankind then brandishes a steel pole, nails the casket a few times, then dumps it on the floor…with the Undertaker inside! How dastardly! Officials get the casket right-side-up and take it backstage.
Prior to the main event, Cornette informs us that Diana Smith has a restraining order against Shawn Michaels. WWF President Gorilla Monsoon comes to the ring. He reads the order then talks to ring announcer Howard Finkel. The latter announces that Diana Smith "must leave the ringside area immediately!" Curses, foiled again!
WWF Champion the "HeartBreak Kid" Shawn Michaels comes out to join the broadcast team.
Match 3: The "British Bulldog" Davey Boy Smith (w/ Jim Cornette) versus Jake "The Snake" Roberts
Highlights:
Hip toss and knee lift by Roberts caused Smith to regroup outside the ring.
After giving Smith a cross-corner whip, Roberts ate a high knee on his follow-through.
Smith wrapped Robert's left leg around the ring post.
Short-arm clothesline by Roberts who signaled for the DDT.
On the contrary, Smith returned to working on Robert's leg.
Single-leg crab by Smith, but Roberts grabbed the bag supposedly containing Revelations.
Meanwhile, Lawler asked Michaels if he posed for the October issue of PlayGirl magazine. Michaels confirmed it. Astounding!
Roberts came back with another knee lift.
Smith got distracted with Michaels at the broadcast table, so Roberts rolled him up for 2.
Single-leg crab #2 by Smith, but he released the hold to jaw with Michaels.
Diana Smith came out and confronted Michaels.
She then threw his drink in his face.
Michaels nailed Cornette then Smith nailed Michaels.
End of show.
Sports-entertainment finish.
Rating: D-U-D
Summary: I spelled out the rating because this match was B-O-R-I-N-G. I certainly hope that Smith brings a better game to the PPV than he did to this match.
Conclusion: While the show set the table nicely as an appetizer for the PPV, alone it stunk yet again. How will they compete against a 2-hour Nitro next week?
TV Rating: 3.10
Who won? Once again, they were not head-to-head. With RAW in prime time and Nitro running beforehand, RAW won again. We'll see what happens next week when the head-to-head match-up resumes.
In other news this week in pro wrestling history:
Gee, was it someone's last night on the job yesterday? Yep, both Scott Hall (Razor Ramon) and Kevin Nash (Diesel) finished their WWF schedule. But, wait, there's more!
At Madison Square Garden, after WWF champion the "Heartbreak Kid" Shawn Michaels beat Diesel in a steel cage match, both Razor Ramon and Hunter Hearst Helmsley went to the ring and embraced their Clique buddies. In front of God and everybody! Somehow, someway, Vince gave approval for this. Kayfabe broken at MSG! I can read the headline of the New York Daily News right now. This moment has been named the Curtain Call. I wonder how things will play out going forward.
Stay tuned for WWF In Your House Beware of Dog!
Comments? Suggestions? Send them to me at rsg@rockstargary.com and follow me on Twitter (@rockstargary202).
Custom Search