WELCOME TO ROCK STAR GARY REFLECTIONS!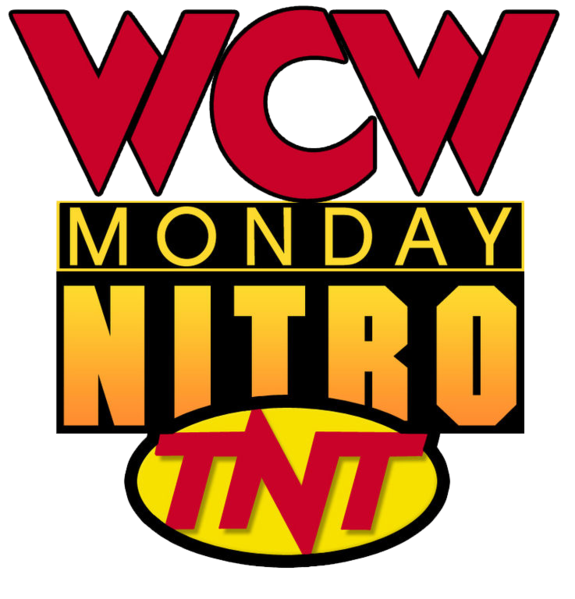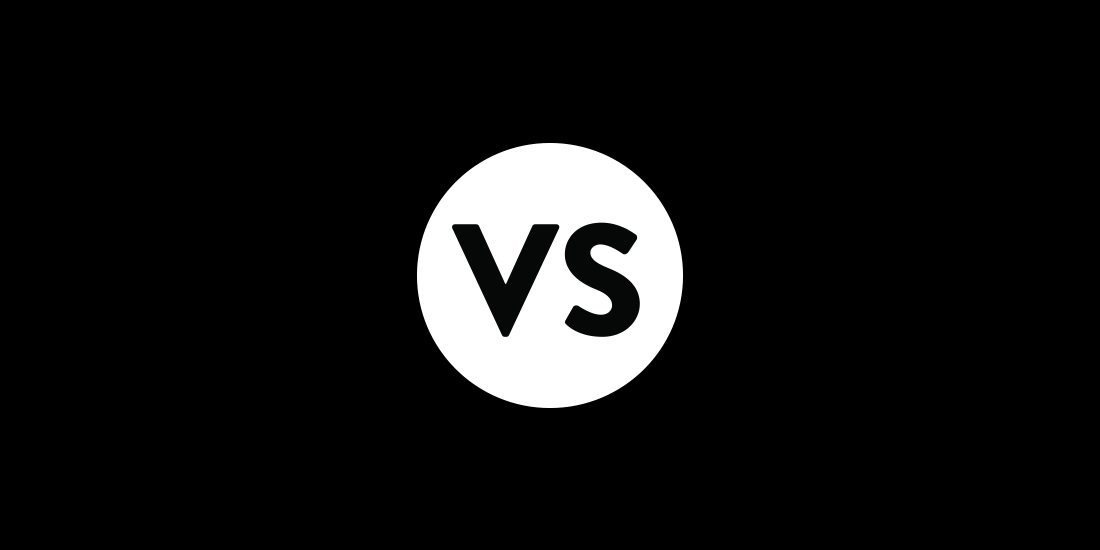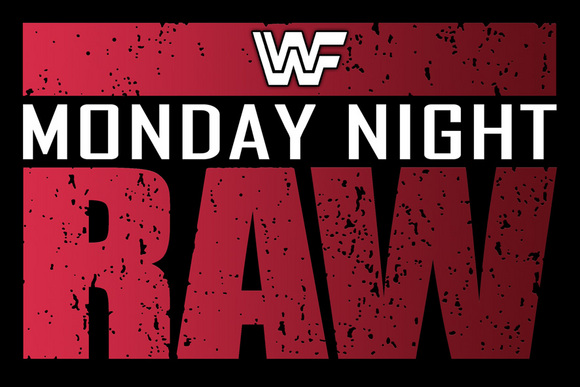 WCW Monday Nitro
Live from Nashville, TN
Airdate: May 13, 1996
Attendance: 5,700 (2,942 paid)
Hosted by Eric Bischoff, Bobby "The Brain" Heenan, and Steve "Mongo" McMichael
Opening montage.
Prior to the first match, Luger is shown camping out for his title match tonight versus the Giant.
Match 1: Public Enemy versus the Steiners
Highlights:
According to Eric, Savage was banned from the building. He was also fined $50,000 for his actions last week.
Scott lifted Rocco overhead then tossed him into Grunge.
Double clothesline picked up the 7-10 split knocked down both members of Public Enemy.
Belly-to-belly suplex by Rick followed by an elbow drop got 2.
Overhead belly-to-belly suplex from Scott to Grunge got 2.
Outside the ring, Scott made Rocco taste the steel railing. It must have tasted like the Wicklow pork chops at McNamara's.
Knee lift by Rocco followed by a slam to Rick.
He then mounted the top turnbuckle only to be crotched on the top rope.
Rick then suplexed him back into the ring.
Tilt-a-whirl slam by Scott to Rocco.
He then put Rocco on the top rope, but Grunge gave him an electric chair behind referee Randy Anderson's back.
Rocco then leaped from the top turnbuckle and hit a diving head butt.
Slam by Grunge followed by a pair of elbow drops.
Assisted senton only got 2.
After a double back elbow, Rocco mounted the top turnbuckle again but missed a somersault senton.
Beginning May 27, Nitro will begin at 8pm and last TWO HOURS! That's quite the response to a 1.9 rating. Wow!
Hot tag Rick.
Clotheslines for both members of the Public Enemy.
Add a belly-to-belly suplex to each member as well.
Shake then serve. Oh, wait a minute.
Scott and Grunge fought outside the ring where Scott made Grunge taste the steel railing. Waiter, give #69 some of Aunt Hannah's chocolate cake on that order.
#69 then rammed Scott shoulder-first into the ring post.
Both members of Public Enemy rammed Rick back-first into the apron.
Rocco then hit a somersault plancha but hit Grunge instead of Rick.
After Rick tossed Rocco back into the ring, Scott gave him the Frankensteiner. Wow!
1-2-3.
Rating: ***1/2
Summary: For a non-scientific match, this was pretty good. It's pretty scary watching an almost 300 pound man perform a huracanrana though.
PEPBOYS sponsors the replay.
Match 2: The "Crippler" Chris Benoit versus "Squire" David Taylor (w/ Jeeves)
Highlights:
As Benoit made his entrance, Eric mentioned DDP's mysterious benefactor.
When Taylor went for Benoit's left leg, he received an enziguri.
Eric then made me taste my dinner for a second time by mentioning Hulk Hogan's name. YUCK!
After a double leg takedown, Benoit delivered a catapult sending Taylor face-first into the top turnbuckle.
A stiff Benoit chop sent Taylor down to the mat.
After giving Taylor a cross-corner whip, Benoit missed a charging elbow.
A European uppercut sent Benoit to the floor.
Taylor leaped from the apron and hit a double axe handle.
He then made Benoit taste the steel railing. It must have tasted like the muffalatta at Mitchell's Deli.
Next he rammed Benoit head-first into the ring post as Eric mentioned that DDP will replace "Hardwork" Bobby Walker at the PPV.
After taking Taylor down, Benoit mounted the top turnbuckle but received an electric chair.
Fallaway slam by Taylor got 2. Who does he think he is? Razor Ramon?
After receiving a cross-corner whip, Taylor leaped to the second turnbuckle but missed a cross body block.
In the meantime, Mongo left the broadcast table.
Dragon suplex by Benoit got the pin.
Rating: ***
Summary: Great showcase match for Benoit although he probably hit the back of his head applying that dragon suplex. OUCH!
"Mean" Gene Okerlund is outside the building with a frustrated Randy Savage who is being denied entrance by WCW security. As Okerlund tries to interview him, Mongo interrupts and cuts a promo on Flair. He tells Savage that he has a plan at the PPV. Afterwards, a crazed Savage wants to turn WCW upside-down then states that after visiting a female psychiatrist, it was determined he had OCD—one cool dude. HA!
Blood runs cold yet again. But is it blue?
Eric asks Mongo about linebacker Kevin Greene who Mongo says he's part of the plan.
Match 3: "Nature Boy" Ric Flair (w/ Woman and Elizabeth) versus VK Wallstreet
Highlights:
Before Flair came to the ring, he pointed at Mongo.
I've said it once, and I'll say it again. Liz in leather = yummy!
After giving Flair a hip toss out of the corner, Wallstreet delivered a back drop.
As Rotundo Wallstreet worked on Flair's leg, a commercial break was taken.
A Flair flip sent the former champion to the floor.
Wallstreet met him out there and nailed him with a couple of right hands.
A Flair flop on the floor transpired.
After Flair tossed Wallstreet back into the ring, he mounted the top turnbuckle.
Once again, he…♬…came…down…the…haaaaard…waaaaaaaaay!...♬
After giving Flair another back drop, Wallstreet delivered a Samoan drop.
1-2-NO! Flair's foot was on the bottom rope.
After being tossed outside the ring, VK Wallstreet used a sunset flip to re-enter and got 2.
Next he tried a backslide and got 2.
Wallstreet then clotheslined Flair over the top rope to the floor.
As Flair leaned against the ring post, Wallstreet charged him with a high knee but only hit the post. YEE-OUCH!
Flair then rammed the knee against the ring post again.
He then applied the figure-four leg lock with leverage from Woman and got the submission.
Rating: **1/2
Summary: Wallstreet tried hard, but Flair is still the man.
After the match, Okerlund interviews Flair by the VIP table. Flair claims to have had Dolly Parton ride Space Mountain. Wow! Flair then taunts Savage by kissing Elizabeth's arm. As Woman hits on Okerlund, Flair cuts a promo on Savage. When Okerlund mentions Debra McMichael, Flair runs down her husband.
Match 4 for the WCW World title: The Giant (champion w/ Jimmy Hart) versus the "Total Package" Lex Luger
Highlights:
Clothesline by the Giant knocked Luger off his feet.
Luger unsuccessfully tried to slam the Giant and ended up outside the ring.
Giant tried to suplex Luger back in, but Luger escaped and hit a pair of clotheslines.
He then mounted the second turnbuckle but got caught and rammed back-first into the top turnbuckle.
While still holding Luger, Giant then rammed Luger into the opposite top turnbuckle back-first.
After giving Luger a cross-corner whip, Giant choked him with his boot in the corner.
After a criss-cross of sorts, Luger delivered a forearm that did NOT take the Giant off his feet.
In regards to Luger's forearm, Eric indirectly referred to Luger's win at Summerslam over Yokozuna (whom he name-dropped).
With both men outside the ring, Giant vaulted Luger through the ropes back inside.
At the VIP table, Flair enjoyed a post-victory meal with Woman and Elizabeth.
After numerous shots, Luger used his forearm to finally knock the Giant off the apron.
Giant then took Luger by the throat over to the VIP table and chokeslammed him through it. Wow!
Referee Nick Patrick called for the bell.
Rating: **
Summary: That chokeslam was absolutely front-page water cooler chatter the next day. It earned a * by itself.
After the match, Hart tries to stop the Giant from massacring Luger. Sting jumps through the crowd to assist Luger. Finally, the trainer comes out to offer medical assistance to Luger. Okerlund tries to learn more about this situation, but Sting shoos him away. In a "is it real or is it Memorex moment," the broadcast team was silent during the replay.
Conclusion: Explosive show once again. That chokeslam has to be seen to be believed. Watch this episode STAT. What's on RAW?
TV Rating: 2.30
WWF Monday Night RAW
Taped from Sioux City, IA
Airdate: May 13, 1996 (taped 4/29)
Attendance: 3,347 (sold out)
Hosted by Vince McMahon and Jerry "The King" Lawler
Opening montage.
Prior to the first match, Jim Ross interviews Johnson who gets interrupted by Sunny. Johnson refers to Sunny as "trash."
Match 1: Bodydonna Zip (w/o Sunny but with Skip) versus Ahmed Johnson
Highlights:
Pair of clotheslines by Johnson put Zip down on the mat.
Sunny ran out and chastised Johnson.
Skip replaced Zip unbeknownst to referee Mike Chioda.
He then hit a running guillotine on Johnson.
According to Vince, the Bodydonnas will defend the WWF tag team titles this coming weekend on Superstars against the New Rockers (aired 5/18, taped 4/30).
Meanwhile Johnson gave Skip an electric chair.
He then missed an elbow drop.
As Skip charged him, Johnson backdropped Skip out of the ring.
Zip ran interference, but Johnson turned around and gave Skip a spinebuster.
Pearl River Plunge.
1-2-3.
Rating: ½*
Summary: When the tag champs lose in a collective effort to the "next big thing," someone's not booking correctly.
The Ultimate Warrior plugs Warrior University. Achieve your dreams by holding up your boss for money at Summerslam!
Match 2: Vader (w/ Jim Cornette) versus Duke "The Dumpster" Droese
Highlights:
Vince referred to Vader as a "load." Insert your own joke here.
Cornette joined the broadcast table as a guest color commentator.
Droese blocked a running body block with a kick to the midsection.
He followed up with a clothesline and a cross body block that sent both men over the top rope to the floor.
During the break, Vader whipped Droese into the steps.
When we return, Vader delivered a splash.
Droese countered a headlock with a jawbreaker.
A pair of clotheslines couldn't take Vader off his feet, but a dropkick did.
After a double leg takedown, Droese gave Vader a head butt to the midsection.
He then mounted the top turnbuckle but missed a splash much to Cornette's delight.
After a slam, Vader delivered the Vader bomb.
1-2-3.
Rating: *
Summary: Showcase match for Vader.
Next week on RAW, Marc Mero faces Stone Cold Steve Austin, Savio Vega squares off against the 1-2-3 Kid, and Jake Roberts takes on Davey Boy Smith.
In the ring, Vince interviews the Undertaker with Paul Bearer who brings the golden casket to the ring. As the Undertaker questions Vince's use of the word bizarre, Goldust and Marlena make their way to the ring. The golden one talks some mumbo-jumbo to the Undertaker then puts his hand in his. Undertaker easily takes him down in a "test of strength." Out of nowhere, Mankind attacks the Undertaker from behind then applies the Mandible claw. After the Undertaker falls unconscious, Mankind exits and Goldust crawls atop him. But after Goldust blows a kiss, the Undertaker sat up. Like a bat out of hell, Goldust hightails it backstage. That was ODD.
Match 3: Justin Hawk Bradshaw (w/ Uncle Zebekiah) versus Aldo Montoya
Highlights:
As Vince noted the upcoming show at Madison Square Garden this coming Sunday night (gee…did anything happen at this show?), Montoya hit a dropkick.
Upon trying a cross body block, Bradshaw caught him and slammed him.
After receiving a cross-corner whip, Montoya delivered a clothesline but didn't take Bradshaw off his feet.
As Bradshaw delivered a powerbomb, Zebekiah was calling out Michaels for not facing his protégé.
After slamming Montoya again, Bradshaw gave him a senton. I'm as shocked as you are.
A bear hug by Bradshaw was followed by a strong cross-corner whip.
Bradshaw gave Montoya a vertical suplex but didn't go down with him. If you can remember my escapades into WCW Worldwide 1993, Rude used to do the same thing, but he did it better.
Bradshaw gave Montoya another cross-corner whip but rammed his shoulder on the follow-through.
After Montoya delivered two dropkicks, he mounted the top turnbuckle and hit a missile dropkick.
Bradshaw reversed an Irish whip and delivered the big boot.
A huge lariat got the pin.
Rating: *
Summary: Showcase match for Bradshaw. Hopefully they'll find an adequate opponent for him soon.
After the match, Zebekiah gets in the ring and brands Montoya.
A pre-recorded promo on Kuwait and the visit by the WWF Superstars airs. Michaels offers some words but was attacked on the beach by Davey Boy Smith. Wait a minute! Is that the boat that blew up before Beach Blast '93? No, it couldn't be. Anyways, Smith commits attempted murder by trying to drown Michaels in the Persian Gulf. I guess the laws in Kuwait are different than in the US.
RAW is sponsored by Butterfinger and Burger King.
Match 4 (non-title): WWF Champion the "Heartbreak Kid" Shawn Michaels (w/ Jose Lothario) versus Hunter Hearst Helmsley (w/ Amy Peterson)
Highlights:
Vince wanted to invite the lady in silhouette from last week to RAW next week.
In the beginning of the match, Helmsley outwrestled Michaels frustrating the champion.
After a commercial break, Michaels delivered a hip toss then clotheslined Helmsley over the top rope to the floor. He then skinned the cat back into the ring.
Michaels left the ring to woo Peterson then gave Helmsley a right hand for his troubles.
As Helmsley got up on the apron, Michaels put him in a side headlock and draped him over the top rope. Referee Earl Hebner told him to break the hold so Michaels dropped him face-first on the mat.
After giving Helmsley a cross-corner whip, Michaels missed a cross body block landing on the top turnbuckle.
Helmsley, like Super Bowl XXX champion punter John Jett, punted Michaels all the way down to the floor.
Baseball slide by Helmsley, and Mr. Perfect came out to watch the match.
Before the commercial break, Helmsley made Michaels taste the steel railing. It must have tasted like the Alex Cady sandwich at Steinbeck's.
When we return, Helmsley got a 2 count.
High knee got 2 for Helmsley.
With Michaels on the apron, Helmsley delivered a forearm to the chest.
Helmsley tried to bring Michaels back in with a belly-to-back suplex, but Michaels shifted his momentum and got a 2 count.
A couple of European uppercuts took the taste out of Michaels' mouth, but a third one was countered into a backslide for 2.
Helmsley retaliated with a clothesline and some forearms in the corner.
After giving Michaels a cross-corner whip, Helmsley belted him in the midsection then gave him a swinging neckbreaker.
Helmsley attempted the Pedigree, but Michaels swept Helmsley's legs and catapulted him into the ring post face-first.
An inverted atomic drop was followed by a flying forearm by Michaels.
After a slam, Michaels mounted the top turnbuckle and hit the big elbow.
1-2-NO!
Helmsley attempted a powerbomb, but Michaels countered with a huracanrana, but was countered with a sunset flip for 2. Wow!
Another Pedigree attempt was thwarted by a back drop.
Sweet Chin Music got the pin.
Rating: ***
Summary: For every story, there must be a beginning. This was the first televised match between these two best friends. Their battles would get better and sometimes uglier. This one was good, but I can't wait for them to be great.
After the match, Ross interviews Davey Boy Smith with Cornette and Diana.
Conclusion: Other than the main event, this show didn't do much for me. It definitely lacks the sizzle that Nitro contains.
TV Rating: 3.50
Who won? Of course, the primetime RAW beat the early Nitro, but RAW's numbers were lower this week than last week. Next week, Nitro has its last 7pm start time due to the NBA playoffs and it'll have the post-Slamboree aftermath. It should be noted that neither Razor Ramon nor Diesel appeared on RAW after the last PPV. Perhaps they'll make an appearance in my next MNW installment.
Stay tuned for WCW Slamboree!
Comments? Suggestions? Send them to me at rsg@rockstargary.com and follow me on Twitter (@rockstargary202).
Custom Search