WELCOME TO ROCK STAR GARY REFLECTIONS!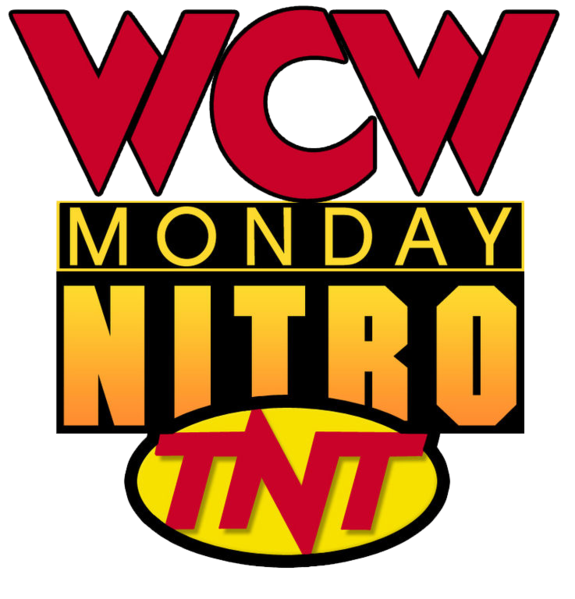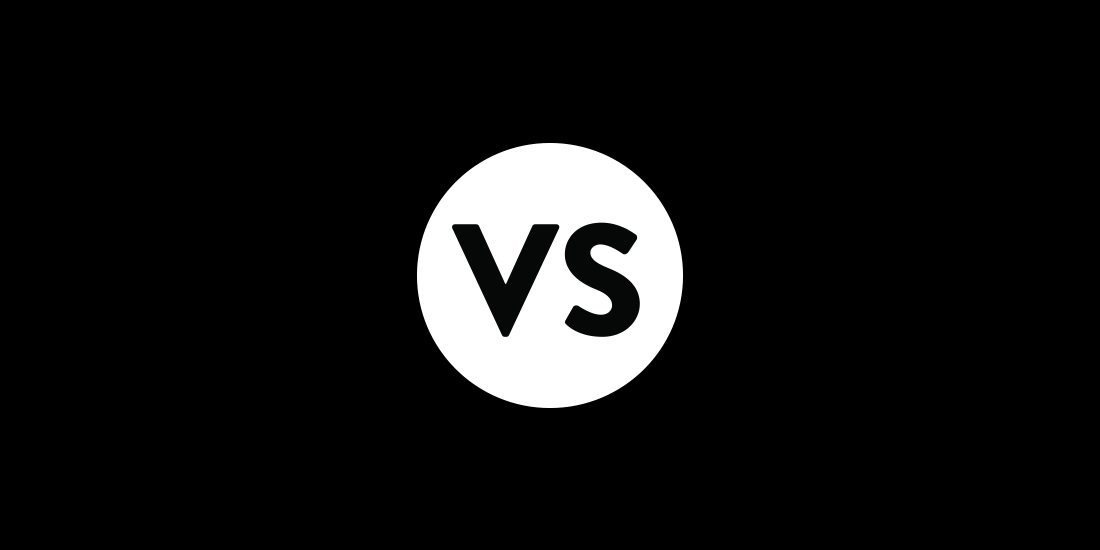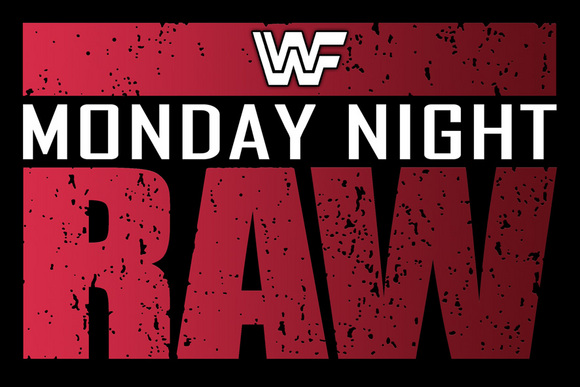 Ahh…no more Hogan. How refreshing!
Live from Albany, GA
Airdate: April 22, 1996
Attendance: 8,040 (6,381 paid)
Hosted by Eric Bischoff, Bobby "The Brain" Heenan, and Steve "Mongo" McMichael
Opening montage.
Match 1: American Males versus Public Enemy
Highlights:
Eric began by running down the results of the "World Whining Federation's" show by referring to Goldust as "Rupaul." He may give them away, but I won't.
Some innovative fans held up a big sign that read "Free 2Pac." Last I checked, his music wasn't free on iTunes.
Public Enemy gave Riggs a cross-corner whip then missed a double clothesline.
Meanwhile Bagwell mounted the top turnbuckle and delivered a flying double clothesline sending both members of Public Enemy down to the mat.
After the Males removed Public Enemy from the ring, Bagwell hit Rocco with a plancha.
Riggs followed suit with one to Grunge.
Eric wished Pillman well on his recovery from his automobile accident.
Hip toss, slam, and dropkick by Riggs sent Grunge to the floor.
Rocco entered the ring and ate both a double hip toss and double dropkick. Somewhere Ricky Morton was crying.
Starting next week, Nitro will begin at 7pm ET due to the NBA playoffs. Hmmm…I wonder if next week's show hasn't already taken place.
After Grunge slammed Bagwell, he tagged out to Rocco who hit Bagwell with a springboard moonsault.
Grunge tagged back in, and he and Rocco gave Bagwell a double flapjack.
After receiving a cross-corner whip, Bagwell leaped to the second turnbuckle and hit Grunge with a cross body block for 2.
Rocco hit Bagwell with an elbow drop after a slam.
After another slam by Grunge, he gave Bagwell a standing leg drop.
In the meantime, Rocco mounted the top turnbuckle but missed a flying senton splash.
Hot tag Riggs.
Upon giving each member of Public Enemy a dropkick, Riggs delivered a flying forearm to Grunge.
Behind referee Nick Patrick's back, Rocco backdropped a charging Bagwell over the top rope.
Out on the floor, he guillotined Bagwell on the steel railing.
Within full view of Patrick, Rocco and Grunge tossed Riggs over the top rope to the floor.
Patrick called for the bell.
Rating: ***
Summary: Just when it was getting interesting, the Public Enemy gave us that crappy finish. But what else will they do to the American Males?
On the floor, Grunge rams Riggs face-first into the ring post. He then places Riggs on the table they set up earlier. Rocco then delivers a somersault plancha into Grunge SQUISHING Riggs.
PEPBOYS "Power Pin of the Week" sponsors the replay.
Ad for the WCW Magazine. You gotta check it out for that exclusive Madusa piece.
By the entrance, "Mean" Gene Okerlund along with Emily and Cherry shill Slamboree on May 19 only on PPV. Gene states that during Battlebowl at the PPV Hugh Morrus and Meng will face Barbarian and "Hardwork" Bobby Walker. Also, Stevie Ray of Harlem Heat teams with Big Bubba against Fire'n'Ice (Scott "Flapjack" Norton and Ice Train). Gene then draws Flair and…Savage as a team. Wow! They will face Arn Anderson and Eddie Guerrero. I'm sure that's worth your $24.95 right there.
Match 2: Eddie Guerrero versus the "Crippler" Chris Benoit
Highlights:
Speaking of the future Latino heat, a pair of arm drags and a dropkick by Guerrero sent Benoit out of the ring.
Belly-to-back suplex by Benoit followed by a rear chin lock.
When we return from commercial, Guerrero gave Benoit a flying headscissors.
Guerrero blocked a second suplex then delivered a belly-to-back suplex of his own.
German suplex with a bridge got 2 for Benoit.
After Benoit tossed Guerrero out of the ring, Guerrero mounted the top turnbuckle and hit a flying huracanrana for 2.
Guerrero tried a sunset flip, but Benoit hooked the second rope and pinned him.
Rating: ***
Summary: With all of this talk about a cruiserweight title, I want to see these two vie for it with an hour time-limit.
By the entrance, Gene interviews Rob Garner, vice-president of media and broadcasting sales at WCW. Before he can utter a syllable, Savage comes out. Garner informs Savage that his actions are "unacceptable." If these actions continue, the "ramifications" could be severe. Savage disses the guy for wearing a tie. As for Flair being Savage's partner at Slamboree, Savage is "the tag team partner from hell." Garner tells Savage that he might need professional help. Savage rebuts by calling him a "little, stupid person." He then leaves extremely perturbed.
On WCW Saturday Night, Lord Steven Regal faces the Belfast Bruiser (aired 4/27, taped 4/17). Also, Savage will be there. On top of that, the Giant will face "Dirty" Dick Slater, and Chris Benoit will face Alex Wright. And, if Sting and Luger keep the tag belts, they'll defend them against Harlem Heat.
Match 3: "Hacksaw" Jim Duggan versus Meng
Highlights:
As the announcers discuss Duggan's 2x4 and Meng's golden spike, they take an implied dig at ECW for excessive weapons. Wait a minute! Didn't Public Enemy put Scotty Riggs through a table on this program earlier? And what about the excessive weapons during the street fight last week? Pot meet kettle. Sheesh!
Eric then runs down RAW's results again.
While Meng had the advantage on Duggan, Eric made me taste my dinner again by mentioning Hogan. Yuck!
A head butt by Duggan had the reverse effect.
Meng then applied a nerve hold.
After Meng missed both an elbow drop and leg drop, Duggan gave him an atomic drop.
After a slam, Duggan missed the 3-point stance clothesline.
As Meng pushed referee Randy Eller aside, Duggan grabbed his board.
When Duggan tried to whack Meng with it, Eller took it away allowing Meng to deliver a crescent kick to Duggan's jaw.
Duggan kicked out then rolled out of the ring. While on the floor, he took out his roll of tape and nailed Meng for the pin.
Rating: *1/2
Summary: This crowd LOVED Duggan, but this was the popcorn match for me.
Gene, Emily, and Cherry are back at the entrance again. Gene informs us that Alex Wright will team with Disco Inferno to face "Dirty" Dick Slater and Earl Robert Eaton. Gene has the gall to ask what the ladies' plans after the show are while being on live national TV; however, their response is in Gene's favor. Oh my! Gene then states that Lord Steven Regal will team with the Belfast Bruiser against VK Wallstreet and Duggan. That ought to be interesting.
Match 4 for the WCW World, World TV, and World tag team titles: World TV champion the "Total Package" Lex Luger & Sting (champions) versus WCW World champion "Nature Boy" Ric Flair and the Giant (w/ Woman, Elizabeth, & Jimmy Hart)
Highlights:
Once again, Debra McMichael was at ringside, and Flair kissed her hand. Mongo took exception.
All of a sudden, Savage went after Flair. Security handcuffed him and removed him from ringside.
For the second week in a row, Luger and Sting came out to Sting's music. I guess they didn't want to hype the WWF hotline.
A pair of dropkicks and a clothesline by Sting couldn't take the Giant off his feet.
Another attempt earned Sting a bear hug.
Luger assisted Sting as they gave the Giant a clothesline sending him over the top rope to the floor.
Flair came in and received a gorilla press slam from Sting. He then got clotheslined over the top rope to the floor.
Flair chopped Luger as he came off the ropes. Luger no-sold it.
Gorilla press slam #2 by Luger followed by a pair of clotheslines.
Flair ended up in the wrong corner so Sting rang his bell.
The end result was a Flair flop.
According to Eric, Sting will face the Giant in a grudge match at Slamboree.
Ten-punch count-along by Sting to Flair.
Hip toss and dropkick kept Sting in control; however, after he gave Flair a cross-corner whip, he ate a back elbow.
Flair then mounted the top turnbuckle and…
Sing it with me…he came down…♬…the…haaaaard…..waaaaay!...♬
Sting placed Flair on the top turnbuckle then delivered a top rope superplex.
Flair exited the ring and leaned against the steel railing. Sting lunged at him causing him to eat the steel railing. It must have tasted like the smothered cube steak and gravy at Pearly's.
Before Sting could re-enter the ring, Woman raked his eyes.
Delayed vertical suplex by Flair to Sting, but Sting no-sold it.
Luger gave Flair a cross-corner whip. A Flair flip was followed by a Luger elbow.
Powerslam by Luger, but the Giant came in and grabbed Luger by the throat.
Sting mounted the top turnbuckle and clipped the Giant. (whistle) Personal foul #1 Defense. 15 yards. First down.
Again Sting climbed the top turnbuckle and hit another chop block. He'd get tossed out of the game if this was football.
Sting did everything he could to get the Giant to release Luger. Finally, a big right hand stunned the Giant, and a shove sent him straight down to the mat.
Hart got up on the apron, but Sting nailed him too.
Woman handed Flair the hot coffee, but Flair accidentally threw it at the Giant as Sting and Luger ducked.
Referee Randy Anderson called for the bell.
I knew a title wouldn't change hands. BOO!
Rating: ***
Summary: The coffee finish again? This has to lead to something.
After the match, the Giant is IRATE as Flair hightails it to the back. Flair returns with a towel but can't convince the Giant to forgive him. Gene enters the ring and interviews the Giant. As Flair made his way to the broadcast table, the Giant wants a shot at the World title. Flair wants Giant's apology by the end of the show or next week he'll kick the Giant's ass. That sends the Giant immediately after Flair. According to Eric, Rob Garner has authorized the match for the World title next week. I guess you'll have to read my next report to see what happens.
Conclusion: Nuclear hot show with only one exception (Duggan/Meng). Considering what happened on this show, I definitely want to watch the show next week. I wonder how this show performed against RAW.
TV Rating: 2.70
WWF Monday Night RAW
Taped from San Bernardino, CA
Airdate: April 22, 1996 (taped 4/1…have the NoDoz kicked in yet?)
Attendance: 3,663
Hosted by Vince McMahon and Jerry "The King" Lawler
Prior to the match, Vega swears in Spanish. Could you translate it any better?
Match 1 for the vacant WWF Intercontinental title: Goldust (w/ Marlena) versus Savio Vega
Highlights:
To heck with the opening montage, let's show the main event first. Who wants to watch Public Enemy?
Clothesline by Vega led to a 360° sell by "RuPaul" Goldust.
Powerslam by Vega almost got 3.
Goldust tried to flee, but Vega caught him and tossed him back into the ring.
Avalanche by Goldust who then taunted Vega.
Cross-corner whip by Goldust, but he missed another avalanche.
Vega tried to capitalize, but Goldust's trick knee acted up. OUCH!
Marlena sat in her director's chair while demonstrating that the air conditioning was on in the arena. Woohoo!
Enziguri by Vega but a commercial break occurred.
As Goldust worked on Vega's leg, Vince reminded us that In Your House: Good Friends, Better Enemies will occur this Sunday only on PPV.
A pre-recorded promo by the Ultimate Warrior happened during a long rest hold.
Leg drop by Goldust got 2.
Goldust attempted to ram Vega's leg into the ring post, but Vega pulled his legs sending Goldust face-first into the ring post.
As Goldust tripped Vega, Austin and DiBiase came to the ring.
Splash by Vega only hit knees.
Inside cradle by Vega only got 2.
Sternum-first bump by Vega in the corner, but he flipped out of a Curtain Call.
Next, he gave Goldust a standing leg lariat and got 2.
Both Vega and referee Mike Chioda avoided a charging Goldust. Vega then rolled him up for 2.
Face plant by Goldust, and Marlena got up on the apron.
In the meantime, Vega had Goldust pinned while Marlena distracted Chioda.
As Goldust kicked off Vega, Austin WALLOPED him with the Million Dollar belt.
1-2-3.
WE HAVE A NEW CHAMPION!
Rating: *1/2
Summary: This matchup still doesn't do much for me. Perhaps Austin can do better with Vega. Is it possible that Warrior can get a 30-second job out of Goldust since he blew out his MCL?
Don't miss In Your House: Good Friends, Better Enemies this Sunday only on PPV!
Before the next match, previous destruction by Vader is shown.
Match 2: Fatu versus Vader (w/ Jim Cornette)
Highlights:
Joined in progress Vader mauled Fatu.
Sunset flip by Fatu, but Vader tried to SQUISH him. Fortunately, Fatu moved.
Clothesline and flying shoulder block by Fatu took Vader off his feet.
Bulldog by Fatu who then mounted the top turnbuckle.
Top rope splash by Fatu, but Vader no-sold it.
Clothesline by Vader resulted in a 360° sell by Fatu. Awesome!
As the crowd chanted for the moonsault, Vader delivered!
1-2-3.
Rating: **1/2
Summary: Convincing victory for Vader. I don't like Ramon's chances on Sunday.
On the tour in Germany, just as Roberts hit the DDT on Owen, the "British Bulldog" Davey Boy Smith attacked Roberts. Vince noted that they will square off in Omaha this Sunday on PPV. Roberts made a comeback and put the snake on Smith.
RAW is sponsored by Wrigley's Winterfresh gum, 'cuz we need to get the taste of the Godwinns out of our mouths STAT!
Prior to the next match, Sunny and the Bodydonnas cut a pre-taped promo on the Godwinns.
Match 3: The Godwinns (w/ Hillbilly Jim) versus Yoshihiro Tajiri and Ken Patterson
Highlights:
Phineas hit a backbreaker on Tajiri when he tried a cross body block.
Standing moonsault by Tajiri got 2.
Bear hug by Henry as Sunny and the tag team titles came to the ring.
Hillbilly Jim sent "Old Blue" (the bloodhound) after Sunny.
Is this over yet?
Boot to the midsection followed by the Slop Drop got 3.
Rating: DUD
Summary: Showcase match for the #1 contenders.
After the match, the tag team champions run into the ring to attack the Godwinns. Skip rams Henry face-first into the ring post. They then give Phineas a double slingshot suplex. Next they put the Godwinns' slop in Phineas' face.
Prior to the next match, we see the highlights of Mankind destroying the Undertaker three weeks ago.
Match 4: Mankind versus Aldo Montoya
Highlights:
Wait a minute! THIS match opposed that multiple title tag match on Nitro? RAW's not going to win this quarter hour.
Montoya began the match with a dropkick, but Mankind absorbed the punishment.
Mankind then clipped the knee. (whistle) Personal foul #0 Defense. 15 yards. First down. Gee, didn't they do the same thing twice on Nitro?
As he propped Montoya in the corner, Mankind rammed his knee into Montoya's face.
He then guillotined Montoya on the bottom rope with a leg drop.
After the commercial break, dropkick in the corner by Montoya put him in control for the moment.
He then mounted the top turnbuckle only to get nailed on the way down.
Mankind then tied him to the Tree of Woe and gave him an elbow drop.
He then celebrated by pulling his own hair out.
Piledriver followed by the Mandible claw put Montoya out.
Rating: DUD
Summary: Showcase match for the newest upper-midcard monster.
Promo for the main event of the PPV. What's on Nitro?
Diesel interview from Germany. After he runs down Michaels, he threatens Vince.
Conclusion: RAW took the Saturday Night's Main Event approach to their timeslot by showing the main event first. One of two things can happen. Either it can boost their audience and win the ratings battle or it can shoot them in the foot. I wonder which situation happened.
TV Rating: 3.30
Who won? Oh. Take a gamble and it pays off. While RAW didn't win the last quarter hour, they certain won the others. Nitro will need a new strategy after the NBA playoffs to compete on Monday nights.
In other news during this week in wrestling history, ECW presented its first adult angle. To say their sponsors and distributors were not happy about it is putting it EXTREMELY mildly.
Stay tuned for WWF In Your House: Good Friends, Better Enemies!
Comments? Suggestions? Send them to me at rsg@rockstargary.com and follow me on Twitter (@rockstargary202).
Custom Search