WELCOME TO ROCK STAR GARY REFLECTIONS!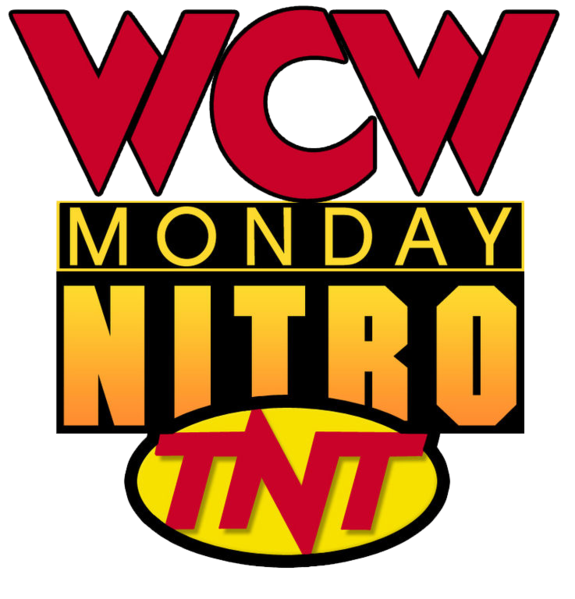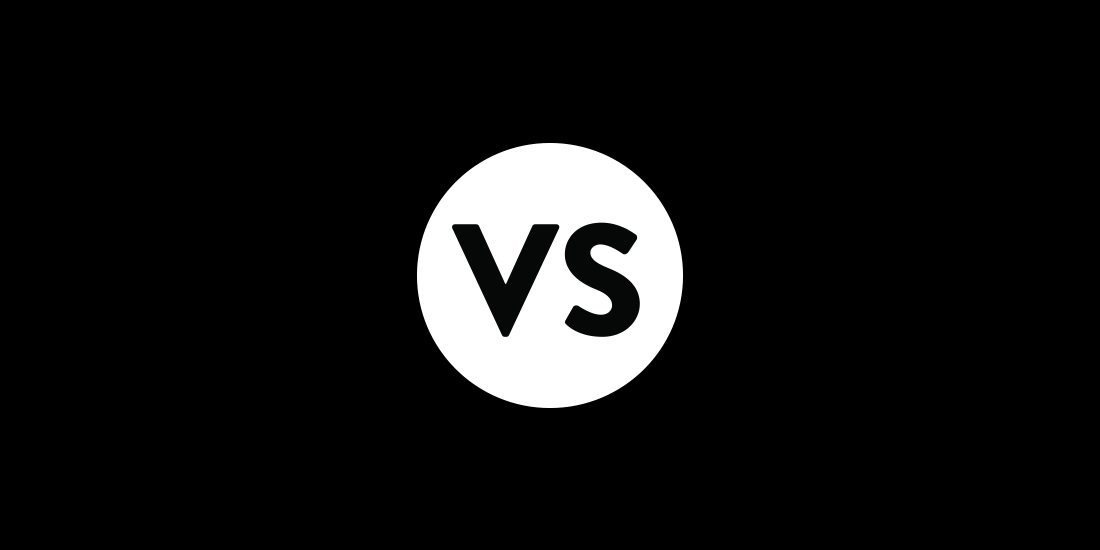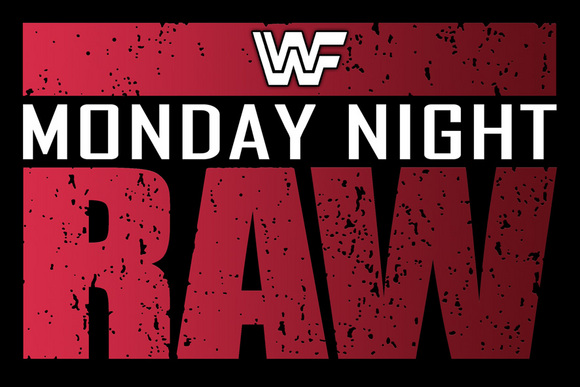 Live from Charleston, WV
Airdate: April 15, 1996
Attendance: 8,040 (6,381 paid)
Hosted by Eric Bischoff, Bobby "The Brain" Heenan, and Steve "Mongo" McMichael
Match 1 (handicap): Hulk Hogan versus the "Enforcer" Arn Anderson and the Taskmaster (w/ Woman, Elizabeth, and Jimmy Hart)
Highlights:
Hogan's got three movies that he's cast in '96: Spy Hard, Secret Agent Club, and Santa with Muscles. Supposedly he's out until August after this show; so if he gets out of this match alive, I'd be surprised.
Wasn't this supposed to be Hogan and Beefcake Booty Man?
Hogan ducked a double clothesline then clotheslined Arn over the top rope to the floor.
He then gave the big boot to the Taskmaster.
What in the blue fuck was that? Was that Hogan's futile attempt at a figure-four? I think Dusty Rhodes could do a better job.
Hogan tried a second crappy figure-four on Arn, but the Taskmaster put the boots to him.
According to Eric, if Hogan wins, he gets five minutes with the manager of his choice. Gee, I wonder who he's going to pick.
Meanwhile the Booty Babe came to the ring in support of Hogan.
Hogan proceeded to beat up both Arn and the Taskmaster. Sigh.
Big boot to Arn was followed by a toss of Taskmaster outside the ring.
Hogan then made Arn taste the steel railing. It must have tasted like the sea bass imperial at Laury's.
Taskmaster hit Hogan with a chair, but Hogan no-sold it. Groan.
Hogan then grabbed the chair and waffled both men.
He then made the Taskmaster taste the steel railing. Garcon, please give the man with devil horns on his head the shrimp and scallops diablo.
After Arn got the advantage, Hogan fell out of the ring.
Taskmaster grabbed him and made him taste the steel railing. Garcon, give the balding egomaniac the shrimp casino.
Back in the ring Arn set Hogan up for a spike piledriver.
As the Taskmaster mounted the top turnbuckle, Hogan reversed it into a catapult sending Arn into the Taskmaster.
Is this bullshit over yet?
Belly-to-back suplex by Hogan to Arn.
Leg drop got the pin for Hogan.
Hogan grabbed Woman and tossed her in the ring.
He then went after Elizabeth.
Woman put Elizabeth in front of her. Sneaky!
Meanwhile Hart was checking on the Taskmaster.
Hogan let the women go and focused on scrawny Hart. I guess chivalry isn't COMPLETELY dead.
Hogan grabbed him, but Hart tossed powder.
The Hulkster ripped the back of Hart's shirt off then gave him an atomic drop.
A big boot put the "Mouth of the South" down on the mat.
Suddenly the Giant made his way toward the ring.
As the Giant entered the ring, he grabbed Hogan by the neck.
CHOKESLAM!
Oh. My. Dear. God. Hogan no-sold it.
That's it. I'm done. Hogan…GET OFF MY TV!
Hogan gave the big boot to the Giant then slammed him.
In a funny bit, if you can believe one exists here, Okerlund entered the ring and tapped Hogan on the shoulder.
Unsure of who it was, Hogan turned around and picked up the hotline-shilling master.
Once he recognized who it was, he put Okerlund down gently.
Rating: WORST SEGMENT EVER!
Summary: I'm not even going to dignify this crap.
"Mean" Gene Okerlund interviews Hogan after the match as audio technical difficulties mess with the Hulkster. GET OFF MY TV! Good riddance! Go make your movies already! Where were the rest of the Horsemen and Dungeon of Doom? They should have buried Hogan six feet under. You've gotta be kidding me!
In spite of my rage against the opening contest, the show must go on…
As the announcers open the program, the feisty crowd chants "Weasel!"
Match 2 (street fight): Nasty Boys versus the Public Enemy
Highlights:
As the Public Enemy came down the aisle, the Nasty Boys ambushed them with FULL trashcans. OUCH!
Sags then WALLOPED Rocco with a chair.
With tremendous aim, Sags tossed a garbage can into the ring nailing Grunge on the fly.
Immediately thereafter, Rocco hit a somersault plancha onto Sags.
After giving Grunge a cross-corner whip, Knobbs delivered a clothesline.
Sags reversed a whip and sent Rocco into the steel railing.
In the meantime, Knobbs took a trashcan and put Grunge in it.
Eric informed us that Slamboree was several weeks away on PPV and emanating from Baton Rouge, LA. Keep your eye on the match, Mr. Vice-President.
Double shoulder-block to the trash container finally freed Grunge from it.
Rocco returned to the ring and hammered both Nasty Boys with a trash can lid.
He then tossed Sags over the top rope to the floor while Knobbs did the same to Grunge.
Rocco delivered a trash can shot from the apron to the floor on Sags.
Knobbs leaped at Grunge but ate a trash can shot.
E-C-W! E-C-W! E-C-W! Oh, wait, wrong promotion.
Again Sags whipped Rocco into the steel railing then clotheslined him over it.
Grunge then rammed Knobbs face-first into the steel steps.
After Sags ran over Rocco with a trash can, Grunge rammed Knobbs into the ring post.
Knobbs grabbed a table and annihilated Grunge with it.
Wait! A wrestling move! Sags snapmared Rocco onto the broken table.
Back in the ring Rocco tried a leg drop from the top turnbuckle but missed.
Outside the ring Rocco gave Knobbs a bulldog on a steel chair.
I must say this is MUCH BETTER than the previous segment.
Trash can lid-assisted leg drop by Grunge to Sags received no count due to Sags' being in the ropes.
Sure, NOW enforce the rules. Sheesh!
Knobbs tossed Rocco from the apron to the floor and made him taste the steel railing in the process. It must have tasted like the Reuben Kincaid at the Bluegrass Kitchen.
Knobbs then waffled him with a chair.
How will this end?
Back in the ring, Knobbs rammed Grunge face-first into a piece of table.
Outside the ring Rocco set up another table.
Back in, Knobbs mounted the second turnbuckle and hit Grunge with a clothesline.
No count from referee Nick Patrick again as Grunge had his foot on the rope.
Public Enemy set up a table in the ring. As Rocco placed Knobbs atop it, Grunge mounted the top turnbuckle.
Knobbs moved just as Grunge leaped. Table for 1 serving Grunge.
Knobbs pinned Grunge.
Rating: **1/2
Summary: Since garbage brawls were these two teams' specialty, they made it worthwhile. The Nasty Boys got their revenge upon Public Enemy for messing with them.
After the match, Rocco charges at Knobbs, who is on the apron, launching him into the steel railing mush-first. Waiter, the Nasty blond will have Mama's meatballs. Outside the ring, Grunge sets Sags up on a table as Rocco somersaults onto Grunge, and both members of Public Enemy CRUNCH Sags. YEE-OUCH!
Twix Sweet Revenge sponsors the replay.
Match 3: "Macho Man" Randy Savage versus Earl Robert Eaton (w/ Jeeves)
Highlights:
Eaton charged Savage and received a back drop over the top rope to the floor.
Isn't that a DQ?
Guess not as he followed Eaton on the floor and rammed him face-first into the ring post.
According to Eric, Savage will star in Dial M for Monkey on the Cartoon Network. Now that's really reaching for the younger fans.
Back in the ring, Savage delivered an elbow drop and got 2.
As referee Randy Anderson was distracted by Jeeves, Eaton blatantly tossed Savage over the top rope to the floor.
If you can believe it, a fan in a Fred Flintstone outfit sat in disbelief at ringside.
To piss off Savage, Eaton clipped Savage. (whistle) Penalty. #0 Defense. 15 yards. First down.
He then yelled "Woo" and strutted like Flair. HA!
Eaton then applied the figure-four leg lock.
He then antagonized Savage with a Four Horsemen t-shirt. Awesome!
Savage reversed the hold then guillotined Eaton on the top rope.
After a slam, Savage chased Jeeves away.
Eaton went after Savage but ate a back drop on the floor.
After another slam, Savage mounted the top turnbuckle and hit the big elbow.
1-2-3.
Rating: **1/2
Summary: The story of the match made this a much more enjoyable showcase match than I thought it'd be. Eaton's impersonation of Flair may not have been great, but it didn't have to be.
After the match, Savage tosses Anderson down, mounts the top turnbuckle, and leaps over three people to give Eaton another big elbow. Wow! Duggan and Wright hold Savage down as Dillinger handcuffs him.
Ad for the WCW Magazine. Ooh, an exclusive interview with Madusa.
WCW Monday Nitro is sponsored by The Great White Hype.
Match 4 for the WCW World tag team titles: The "Total Package" Lex Luger and Sting (champions) versus WCW World champion "Nature Boy" Ric Flair and the Giant (w/ Woman and Elizabeth)>
Highlights:
I've said it before, but I'll say it again. Liz in leather = yummy!
Debra McMichael was shown in the front row again spurning Flair's advances.
Oh my God! As Sting and Flair prepare to lock up, not one but two sets of friends put their buddies in the Torture Rack. My sides are splitting.
Gorilla press slam by Sting to Flair followed by a dropkick to the Giant sending him to the floor.
Military press by Sting who then launched Flair at Giant who almost caught him.
Giant tossed Flair right back into the ring much to Flair's dismay.
Military press #2 by Luger who tossed Flair at Giant who DID catch him this time. Whew!
He then tossed Flair back in the ring immediately again.
Sting tried a rollup, but Flair escapes, leaves the ring, and chops the Giant…to no effect.
The Giant then chased Flair down the aisle.
As we return from a commercial break, Luger got in the Giant's face so the Giant applied the choke.
That allowed Flair to clip him. (whistle) Personal foul #0 Defense. 15 yards. First down.
Boot choke in the corner by Giant to Luger followed by a vertical suplex.
After Flair tossed Luger outside the ring, Woman raked Luger's eyes.
Knee drop by Flair got 2.
Cross-corner whip by the Giant sent Luger bouncing like a super ball back into the center of it.
Make that 2.
Flair tagged in and applied the figure-four leg lock. Woman assisted Flair until referee Nick Patrick caught them.
Flair shoved Patrick, but Patrick didn't budge. Well, Patrick is the son of Jody Hamilton. He didn't budge when you shoved him either.
The Giant military-pressed Luger and dropped him like a bad habit.
After Luger reversed a cross-corner whip, he ate a back elbow from Flair.
Flair then mounted the top turnbuckle, got caught and…
Sing it with me…♬…he…came…down…the…haaaaaaaaaaard…waaaaaay!...♬
That enabled Luger to make the hot tag to Sting.
Gorilla press slam #2 by Sting followed by a dropkick.
A Flair flip annihilated the ringside camera man.
Flair landed on his feet but ate a clothesline from Sting.
After Sting put Flair on the top rope, Sting delivered a superplex.
As Sting tried to hook the Scorpion Death Lock on Flair, Luger intercepted the Giant.
While Elizabeth occupied Patrick's attention, Woman tried to toss coffee at Luger.
Luger ducked, but it hit Sting.
Patrick called for the bell.
Rating: ***
Summary: The underlying story of the match was the brief tension between Flair and Giant. The hot coffee finish recycled from two weeks ago? Seriously? Who booked that crap?
After the match, Giant delivers a chokeslam to Luger then to Sting. Flair struts around the ring and bows to the Giant.
As retribution for the April fool's joke two weeks ago, Heenan got trapped in his own handcuffs.
Conclusion: If only that first segment hadn't occurred. Hogan's babyface shtick during the 80s is tiresome enough, but his plowing through both the Dungeon of Doom and Four Horsemen BY HIMSELF week after week has removed any respect I had for Hogan during this time. Things had better be DRASTICALLY different when he returns from Hollywood. As far as the rest of the show goes, it was pretty good. But how'd it do against RAW?
TV Rating: 2.80
WWF Monday Night RAW
Taped from San Bernardino, CA
Airdate: April 15, 1996 (taped 4/1)
Attendance: 3,663
Hosted by Vince McMahon and Jerry "The King" Lawler
Vince promises exclusive post-match reaction from Bret after the Iron Man match at WrestleMania along with an interview from Germany.
Opening montage.
Prior to the first match, we see what had previously transpired between Helmsley and Mero.
Match 1: "Wildman" Marc Mero (w/ Sable) versus Leif Cassidy (w/ Marty Jannetty)
Highlights:
Series of arm drags by Mero followed by a dropkick sent Cassidy through the ropes to the floor.
After receiving a cross-corner whip, Cassidy flipped over the turnbuckle landing feet-first on the apron. He then ate a right hand by Mero.
As Mero faked out Cassidy with a high-risk maneuver, he rammed both of the New Rockers' heads together.
While Mero chased Cassidy around the ring, Jannetty clobbered Mero with a clothesline behind referee Jack Doan's back.
Cassidy suplexed Mero back into the ring.
After giving Mero a cross-corner whip, Cassidy delivered a clothesline.
He then gave Mero a standing overhead belly-to-belly suplex. Wow!
That received a 2 count.
According to Vince, Yokozuna's leg is NOT broken.
Meanwhile Cassidy clotheslined Mero again.
Dropkick to the back of the head got Cassidy a 2 count.
Upon returning from commercial, Cassidy gave Mero a somersault plancha. Hey! That's Mero's move!
While Cassidy distracted Doan, Jannetty nailed Mero on the floor.
Baseball slide by Cassidy followed by a full nelson.
Mero countered with a flying headscissors sending Cassidy outside the ring.
He then hit his own somersault plancha. Fantastic!
Mero hit a back drop then mounted the top turnbuckle.
Upon hitting the sunset flip, Mero got the pin.
Rating: ***1/2
Summary: Good match between these guys. While Cassidy isn't getting wins on RAW, he's still impressing me.
Diesel is on the phone as the chair shot from MSG is shown again. Next, they show the highlight from last week where Diesel waffled Michaels with the belt. Michaels and Diesel will have a no-holds-barred match at In Your House.
According to Vince, Austin refused a rematch against Vega on Superstars but accepted a match against the Caribbean Kid. Austin subsequently lost as the Caribbean Kid was revealed as Savio Vega. D'oh!
Match 2: Stone Cold Steve Austin (w/ the "Million Dollar Man" Ted DiBiase) versus Bart Gunn
Highlights:
Cross-body block by Bart got a 2 count.
Vince noted that Billy Gunn will return soon. Also, Yokozuna has ligament damage and not a broken leg. Additionally, after the arm-wrestling challenge last week, Ahmed Johnson broke his thumb. OUCH!
Austin used Bart's momentum to send him over the top rope to the floor.
He then leaped from the apron and nailed Bart with a double axe handle.
After giving Bart a pair of cross-corner whips, Austin delivered a clothesline and got 2.
Austin worked on Bart's back with knees and double axe handles.
He then caused both Bart and himself to fall over the top rope to the floor.
From there, he guillotined Bart on the steel railing.
After a commercial break, Austin gave Bart a knee to the midsection for 2.
Bart came back with a dropkick and back drop.
Bulldog by Bart only got 2.
He then mounted the second turnbuckle and hit a flying body press for 2.
Behind referee Mike Chioda's back, DiBiase tripped Bart coming off the ropes.
When Bart grabbed DiBiase, Austin guillotined him on the second rope.
Bart countered a knee to the midsection with a rollup for 2.
Next, he countered a slam attempt with an inside cradle for 2.
Sleeper by Bart countered with a jaw breaker.
Austin then rammed Bart shoulder-first into the ring post.
Finally, he applied the Million Dollar Dream and got the submission.
Rating: **
Summary: Another showcase match for Austin albeit competitive.
Promo for In Your House: Good Friends, Better Enemies narrated by Jim Ross.
Vince is in the ring and interviews Vader with Jim Cornette. The latter describes the history of Vader in the WWF thus far. At the next PPV, Vader will face Razor Ramon. It's an AWA reunion! Perhaps Jake "The Milkman" Milliman will be at ringside. OK, maybe not. Cornette completely buries Ramon then asks what time it is. Vader time!
Video for Sunny. Please excuse me while I try to collect myself.
RAW is sponsored by Castrol.
Prior to the main event, we revisit the confrontation between Warrior and Goldust.
Match 3 for the Intercontinental title: Goldust (champion w/ Marlena) versus Savio Vega
Highlights:
Savio responded to Goldust's "machinations" with an "up-yours" gesture. Well, Vega is from the South Bronx. What do you expect?
Sidewalk slam by Vega and some fisticuffs got a 2 count.
After a commercial break, Vega gave Goldust a clothesline in the corner.
Ten-punch count-along by Vega countered with a Goldust stungun.
Butt-butt by Goldust as he continued the mind games with Vega.
In the middle of the match, Goldust grabbed the microphone and ran down the crowd.
Cross-body block almost got 3 for Vega.
Back drop by Vega, but a second one was telegraphed.
After a sunset flip by Vega, Goldust retaliated with a clothesline.
He then mounted the top turnbuckle, but Vega caught and crotched him. OUCH!
Superkick by Vega, and he joined Goldust on the top turnbuckle.
Superplex by Vega countered by a kiss sending him down to the mat.
From the top turnbuckle, Goldust leaped but ate boot.
Inverted atomic drop and a pair of clotheslines only got 2.
During the commercial break, an ad for Lex Luger's theme music the WWF Superstar line aired.
When we return, Vega accidentally ran over referee Earl Hebner.
In the meantime, Marlena gave the Intercontinental belt to Goldust.
He tried to wallop Vega with it, missed, and ate another crescent kick.
With Hebner still down, Vega nailed Goldust with the belt.
Hebner crawled over and counted 3.
WE HAVE A NEW CHAMPION!
Rating: **
Summary: More seasoning between these two guys is needed for better chemistry.
After the match, referee Tim White raises Goldust's arm. WWF President Gorilla Monsoon comes to the ring to consult with Hebner and White. Ring announcer Howard Finkel then informs us that Monsoon has stripped the Intercontinental title from Goldust and declared it vacant. Lastly, a rematch between Vega and Goldust will determine the champion next week.
I'm not sure what the WWF has in store between Warrior and Goldust at the PPV because Goldust blew out his knee (according to Meltzer) in Germany on 4/13, so he won't be very mobile if at all on 4/28. Of course, that wasn't mentioned here.
After losing the main event at WrestleMania, Hart walks backstage, hangs his head, and shoos the media out of his locker room. He then grabs his bag and drives away. In Germany, Bret shares his feelings about the match stating that Michaels didn't beat him within the 60-minute timeframe. He also considers working for another organization "a step down." He dances around the subject of WCW throwing big money contracts around (namely to Hall and Nash). Good interview.
Conclusion: Competitive matches, the Bret interview, and the Sunny video make this episode a must-see. This is the type of show (even if the matches are taped) that the WWF can air and beat Nitro regularly. Let's see how they did.
TV Rating: 3.10
Who won? Yep. I'm sure the Hogan nonsense DROVE the wrestling fans to RAW, and they never looked back. Without Hogan next week on Nitro, I hope the program improves dramatically. At the same time, RAW needs to continue doing shows like this one for ratings success.
In other news during this week in wrestling history, Brian Pillman was severely injured in an automobile accident on 4/15. How unfortunate considering his WCW contract had just expired. I hope he recovers and ends up in a wrestling ring sooner rather than later.
Stay tuned for Monday Night War week 33!
Comments? Suggestions? Send them to me at rsg@rockstargary.com and follow me on Twitter (@rockstargary202).
Custom Search