WELCOME TO ROCK STAR GARY REFLECTIONS!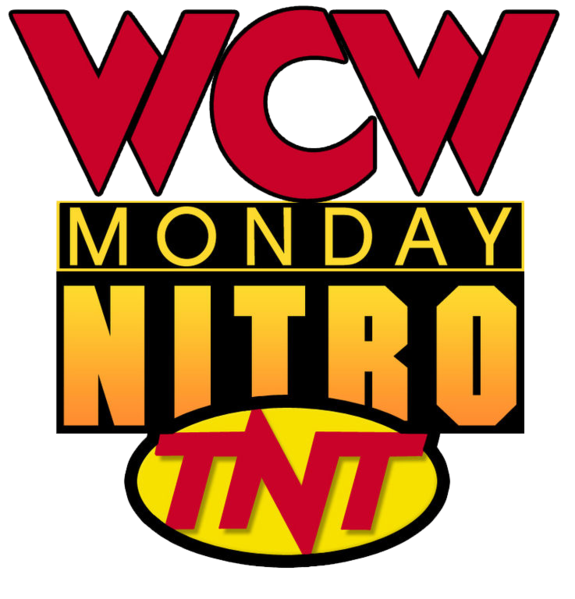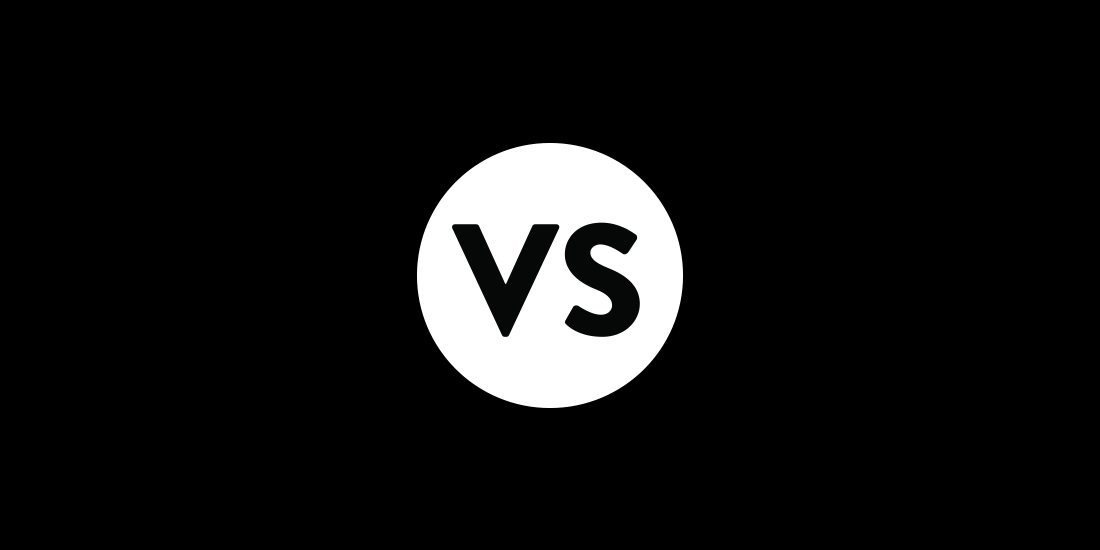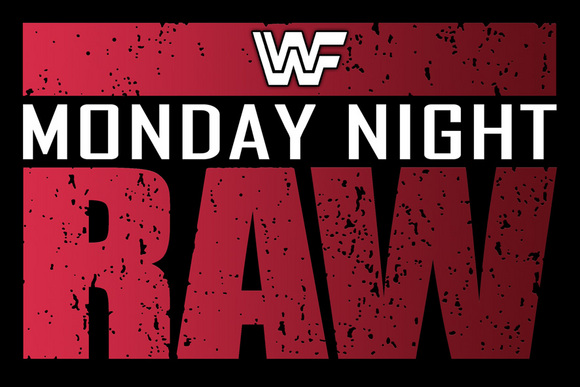 **BREAKING NEWS**
Do you remember back at SuperBrawl when "Mean" Gene Okerlund stated that a former WWF titleholder may be headed to WCW? On 3/5/1996, Kevin Nash, a.k.a. Diesel, gave his 90-day notice to the WWF and signed a lucrative contract with WCW similar to Scott Hall's contract. I wonder how that affects the live RAW this week.
In other news, Marc Mero (a.k.a. Johnny B. Badd) quit WCW on 3/11 and will sign with the WWF immediately. I wonder how this will be described on Nitro. Additionally, Dwayne Johnson as well as Mankind made their WWF debuts in Corpus Christi on 3/10.
Let's return to our regularly scheduled program:
WCW Monday Nitro
Live from Winston-Salem, NC
Airdate: March 11, 1996
Attendance: 6,899
Hosted by Eric Bischoff, Bobby "The Brain" Heenan, and Steve "Mongo" McMichael
Opening montage.
Match 1: The Giant (w/ Jimmy Hart) versus "Hacksaw" Jim Duggan
Highlights:
Duggan tried to attack the Giant at the onset, but it had no effect.
Giant nailed him in the midsection and threw him outside the ring.
Meanwhile, a Brian PIllman 900 number banner is held high in plain view of the hard camera.
As the Giant followed him outside the ring, Duggan got up on the apron.
As he dove, the Giant caught and rammed him into the ring post back-first.
Bear hug by Giant as Eric went after Pillman.
Security escorted Pillman out of the arena.
As the crowd chanted "U-S-A", Duggan bit the Giant's nose to break the hold.
Back elbow by the Giant kept Duggan staggering.
As Hart jumped on the apron, the Giant missed a charge in the corner.
Three-point stance and clothesline by Duggan sent the Giant over the top rope.
Amazingly the Giant landed on his feet!
Bear hug #2 by the Giant, but a Duggan head butt broke the hold.
The rebound from the head butt send Duggan to the floor.
As Duggan used duct tape to wrap his fist, the Giant tossed referee Randy Anderson like a Frisbee.
Three haymakers with the duct tape finally knocked the Giant down like a sequoia.
Hart jumped on the apron and grabbed the duct tape attached to Duggan's fist.
Duggan pulled him into the ring and headbutted him out of the ring.
Immediately the Giant gave Duggan the chokeslam.
1-2-3.
Rating: ½*
Summary: If Duggan didn't knock the Giant down with the tape, this match would earn zip and like it.
PEPBOYS sponsors the power pin of the week.
Match 2: The Road Warriors versus…
Highlights:
Black curtains were set up by the entrance as motorcycles revved up backstage.
Suddenly the STEINER BROTHERS emerged! This was their first appearance in WCW since November 1992. You can thank Bill Watts for their absence.
Eric noted that it was supposed to be the Nasty Boys' match.
The Steiners will face the Road Warriors? Sign me up.
Hawk countered a Scott hip toss with one of his own.
Scott countered a Hawk hip toss with a sweet belly-to-belly suplex.
Pump-handle slam by Scott who then placed Hawk atop the top turnbuckle.
However, a Hawk head butt send Scott sailing down to the mat.
Hawk stepped from the second turnbuckle to the top to deliver a clothesline.
Big boot by Hawk followed by a hangman's neckbreaker to Scott.
Eric noted that Luger will not be involved in the Chicago street fight at Uncensored.
Meanwhile Scott delivered a butterfly suplex to Hawk.
Powerslam by Animal to Rick preceded a standing dropkick. Amazing!
Pair of Steinerlines by Rick knocked Animal down to the mat.
Release German suplex by Rick, and he placed Animal atop the top turnbuckle.
Rick then gave Animal a belly-to-belly superplex.
Overhead belly-to-belly suplex from Scott to Animal then he rammed Animal back-first into the top turnbuckle.
Dropkick by Scott got 2.
Double clothesline put both men down.
Hot tag to Hawk.
Clothesline by Hawk sent Scott over the top rope to the floor.
Running shoulder block and powerslam by Hawk got the LOD rolling.
Assisted clothesline in the corner from Animal to Rick.
Doomsday device hit but Scott saved.
As Scott whipped Animal into the steel railing, Rick delivered another German suplex to Hawk.
Scott mounted the top turnbuckle but had to nail Animal.
In the meantime, Hawk gave Rick a belly-to-back suplex.
Flying clothesline by Scott to Hawk, but Animal mounted the top turnbuckle.
He gave Scott a flying clothesline in return.
Frankensteiner to Animal, but Hawk saved the pinfall.
Steinerizer (top rope bulldog with an assist by Scott), but Animal walloped Rick with one of his spikes behind referee Nick Patrick's back.
1-2-3.
Warriors won.
Rating: ****
Summary: Extremely hard-hitting powerful high-impact match that you would expect from these guys. Encore! Encore!
In the ring "Mean" Gene Okerlund interviews the Steiners. He calls the LOD victory a "disgrace." Rick chimes in with "this ain't the end."
Be sure to order Uncensored on March 24 at 7pm ET only on PPV!
Prior to the beginning of the next match, a nifty commercial for the 900 airs.
Match 3 for the World TV title: Lex Luger (champion) versus Johnny B. Badd "Das Wunderkind" Alex Wright
Highlights:
Wait a minute! Luger was the TV champion? How did that happen? Oh. Badd's contract expired on 2/26, so WCW got the TV title off him REAL QUICK.
Don't forget that Luger was also a World tag team champion.
After Luger missed a clothesline, Wright hit a dropkick.
As Wright worked on Luger's arm, Eric noted that Badd "couldn't hang where the big boys play." OUCH!
Shoulder block and head scissors by Wright put Luger down on the mat.
Dropkick #2 sent Luger outside the ring.
Plancha by Wright kept his momentum going.
Back inside he mounted the top turnbuckle, hit a double axe handle, and got a 2 count.
Knee in the back by Luger sent Wright to the floor.
He then rammed Wright back-first into the apron.
Gorilla press slam by Luger.
After receiving a cross-corner whip, Wright leaped to the top turnbuckle and hit a flying body press for 2.
Attempt #2 earned Wright Snake Eyes.
A pair of European uppercuts and a flying back elbow put Wright in control.
A back drop and a leg lariat by Wright got 2.
Wright then mounted the top turnbuckle and hit a missile dropkick.
Again Wright went to the top turnbuckle, but Hart ran out and tried to push him down.
The distraction paid off because Luger caught Wright then gave him a stungun.
Gee, I wonder who was wrestling on the other channel who used to perform that maneuver?
1-2-3.
Luger retained the title.
Rating: **1/2
Summary: Wright gave Luger his money's worth, but Luger's featured on the PPV so he wasn't going to lose.
After the match, Luger is perplexed by Hart's presence.
Match 4 (lumberjack double strap): WCW World champion "Nature Boy" Ric Flair, the "Enforcer" Arn Anderson, and the Taskmaster (w/ Woman and Elizabeth) versus Hulk Hogan, "Macho Man" Randy Savage, and the Booty Man
Highlights:
As the match began, the Giant and Loch Ness went toe-to-toe in the aisle.
All the lumberjacks were wearing red and black plaid shirts. Where's "Flapjack" Norton?
Back in the ring, Hogan whipped Flair with the strap.
A double noggin-knocker of Flair and Arn resulted in a Flair flop.
Outside the ring, Lord Steven Regal felt besmirched and whipped Hawk with the strap.
Back in the ring, Hogan gave Flair the ten-punch count-along.
Meanwhile Kimberly was in the aisle again this week with a bouquet of flowers.
A Flair flip led to a Hogan clothesline.
Flair tried to escape backstage, but Animal caught him and brought him back.
Back in the ring, Savage and the Booty Man clotheslined the Taskmaster with the strap.
As Hogan was getting nailed outside the ring by the lumberjacks, the Booty Man applied the figure-four leg lock to Arn.
Eric hyped the Doomsday match at Uncensored and noted that none of it will be shown on regular TV. I think I should be thankful for that, but we'll see.
As per his contract, Hogan got to beat up all the heel lumberjacks by himself at ringside. Sigh.
In a neat visual, Hogan used the strap to whip Flair from corner to corner.
However, in a tug-'o'-war Flair won with an eye gouge. "Dirtiest player in the game," indeed.
Big boot and leg drop by Hogan ended Flair's night.
Rating: *
Summary: Chaotic mess with a finish no one wanted in Flair country. Sigh.
In the ring, Gene interviews Flair, Arn, and the Taskmaster. While the Taskmaster sets the stage for the main event at the PPV, Arn earns his contract with his promo. That's money! A crazed Flair grabs Elizabeth and says "Look what I've got here" in Savage's direction. Woo! Flair's got the whole world in his hands again at least according to him. He may want to take that up with Bray Wyatt.
Flair interrupts the broadcast team to end the show.
Conclusion: Action! Excitement! Wrestling! This is the kind of Nitro I can sink my teeth into each and every week. Get a biscuit and mop this one up for yourselves. It's delicious!
TV Rating: 3.20
WWF Monday Night RAW
Live from San Antonio, TX
Airdate: March 11, 1996
Attendance: 9,364
Hosted by Vince McMahon and Jerry "The King" Lawler
Match 1: The Ringmaster Stone Cold Steve Austin (w/ Ted DiBiase) versus Savio Vega
Highlights:
While Vince referred to him as the Ringmaster, the graphic read Stone Cold Steve Austin.
After each wrestler exchanged back elbows, Vega hit a flying body press for 2.
Clothesline by Vega, but Austin delivered a forearm shot as Vega came off the ropes.
According to Vince, Olympian and native Texan Mark Henry will be featured later in the show.
Vertical suplex by Austin got 2.
As Vega rallied, he tried a splash but hit knees.
Austin tried to pin Vega with his feet on the ropes but only got 2. SNEAKY!
After a commercial break, Austin reversed a cross-corner whip and viciously clotheslined Vega from behind.
A drop toehold and a knee to the back got 2 for Austin.
Upon receiving a cross-corner whip, Vega gave a charging Austin a leg lariat.
A cross-corner whip followed by a spinning heel kick sent both men over the top rope to the floor.
Both men brawled outside the ring until referee Jack Doan counted to 10.
Rating: **
Summary: With more seasoning between these guys, better encounters will occur.
After the match, both men brawl in the ring until Vega hits a spinning heel kick.
Earlier tonight, Lawler interviewed Mark Henry. As a result of either talking too much or saying the wrong thing (Lawler's trademark weaknesses), Henry military-pressed him then dropped him face-first to the mat.
Over the weekend on Superstars, Vega and Ramon won their first round match (taped 2/20). I'm betting they won't win their second. Next weekend the Bushwhackers will face the Bodydonnas.
Goldust and Marlena make their spectacular entrance.
Dok Hendrix in the WWF Store shills WrestleMania XII denim jackets for only three payments of $22.95. Sans shipping and handling, that would cost you $68.85. I'd rather buy a ticket than pay all that for a denim jacket. Sorry, Dok.
When we return from commercial break, the entrance music of "Rowdy" Roddy Piper is overheard. Piper questions Goldust's motives and calls him a "fruitcake." When Vince mentions mind games to Piper, the acting WWF President recounts his demolition of Adrian Adonis. When Piper brings up the subject of sexuality, he refers to himself as a lesbian. Wow!
In response, Goldust uses seductive language and invites Piper to his "back lot." When Goldust gets too close, Piper calls him off. As Goldust uses more provocative body language, Piper pushes him away. To retaliate, Goldust slaps him then shakes mimicking fear. Piper floors him with one shot then accepts his challenge. Great segment! RIP Piper.
Match 2: The Godwinns (w/ Hillbilly Jim) versus Jerry Meade and Alex Porteau
Highlights:
Please make this short. What's on Nitro?
Phineas knocked both opponents outside the ring then went apeshit with some mule kicks.
After receiving a cross-corner whip from Phineas, Porteau leaped to the second turnbuckle.
His attempt at a cross body block was thwarted when Phineas caught then slammed him.
After Henry punted Porteau coming off the ropes, he hit the Slop Drop.
1-2-3.
Rating: DUD
Summary: Thank goodness it's over. Next!
WrestleMania XII is sponsored by Tyco Maximum Heat:
For the WWF title, Bret defends against Shawn Michaels. A video of Shawn Michaels in San Antonio is shown. Jose Lothario makes his WWF debut here as Michaels' trainer. An exhibition of training exercises by Michaels are shown including his upside-down push-ups.
Next, a video of Bret, also narrated by Jim Ross, is shown. Bret stretching with Stu along with Bret jogging on the ice highlight this package. If I had to compare segments Bret didn't come off well here.
In the Milton Bradley Karate Fighters Slam of the Week, Yokozuna SQUISHES two jobbers with the Banzai drop.
Ultimate Warrior package to hype his return at WrestleMania XII.
Match 3: Hunter Hearst Helmsley versus Vin Grier
Highlights:
Bait met switch again as Vince stated last week that Piper would announce the Ultimate Warrior's opponent. Instead, Vince spilled the beans here that Helmsley would get the nod.
Another jobber match? What's on Nitro?
The blonde on Helmsley's arm this week was Michelle Snickler.
Funny bit as Vince asks the rhetorical question: "What does anyone see in…Helmsley?" In three years, Vince would find out that his own daughter saw a lot in him and remains married to him.
High knee off the ropes by Helmsley followed by a delayed vertical suplex.
A knee drop preceded a shitkicking in the corner.
A pedigree ended Grier's night.
Rating: DUD
Summary: Showcase match for the guy "in the ring to my left" at WrestleMania.
Geriatric Match Control Center: Scheme Gene notes that the match will take place on the Free For All. **THIS JUST IN** No handcuffs or ladies' shoes allowed at ringside. Sigh. A training segment featuring the aging Huckster is shown. The Nacho Man's training video shows stylists covering up his bald spot. How gauche! Scheme Gene's hotline is 1-900-LYING BALDY.
Next week Bret faces Tatanka.
Match 4: Yokozuna and the Undertaker (w/ Paul Bearer) versus Owen Hart and the "British Bulldog" Davey Boy Smith (w/ Jim Cornette)
Highlights:
Partners (and former enemies) Undertaker and Yokozuna stood eye-to-eye then turned around and nailed Owen and Smith.
All four men were in the ring from the get-go.
Clothesline by Yokozuna to Smith followed by a leg drop.
While Undertaker was distracted with Owen on one side of the ring, Diesel made his way to the ring.
Diesel grabbed Bearer and gave him a short-arm clothesline.
Seeing Diesel leave the ring caused the Undertaker to check on Bearer.
He then went after Diesel.
Standing leg drop followed by an elbow drop by Owen to Yokozuna.
Just as Yokozuna started to get the upper hand, Vader made his way to the ring.
Vader entered the ring and walloped Yokozuna from behind.
Referee Earl Hebner immediately called for the bell.
Rating: DUD
Summary: This was all angle with barely any match. I can't believe they tried to put this match up against the strap match on Nitro.
After the match, Ahmed Johnson runs in to assist Yokozuna. He delivers a powerslam to Owen then takes down Smith. Vader nails him until Johnson takes him down with a flying clothesline. Jake Roberts runs in to even the odds. With Cornette in the ring, Smith hammers Johnson with the tennis racquet. As officials attempt to break up the melee, the faces all get the upper hand. Still in denial, Vince shills the one-on-one confrontation between Vader and Yokozuna at WrestleMania. Seriously? The six-man match was set on a silver platter with the situation here.
Conclusion: What in the blue hell happened? Last week's show was so much better than this. Did they really expect people to watch this instead of Nitro? I guess we'll have to see the tale of the tape.
TV Rating: 2.90
Who won? Yep, I was right. More viewers chose Nitro as WCW won 3.2 to 2.9. The surprise factor with the Steiner Brothers along with their match against the Road Warriors puts everything shown on RAW to shame. I truly hope next week's RAW can do a better job of competing.
Stay tuned for week 28 of the Monday Night War!
Comments? Suggestions? Send them to me at rsg@rockstargary.com and follow me on Twitter (@rockstargary202).
Custom Search