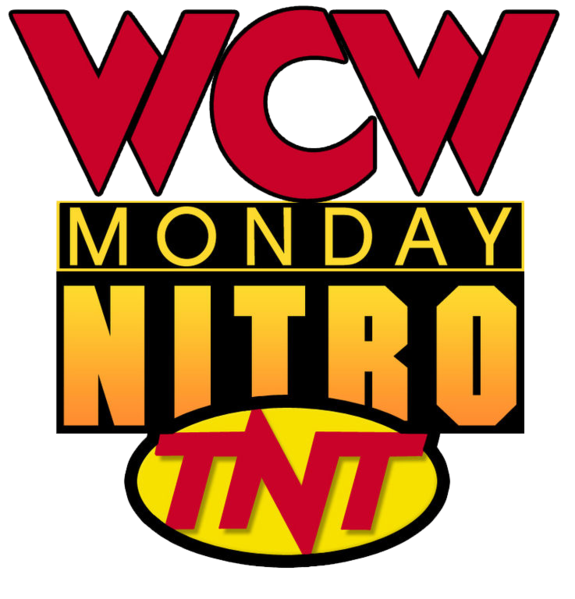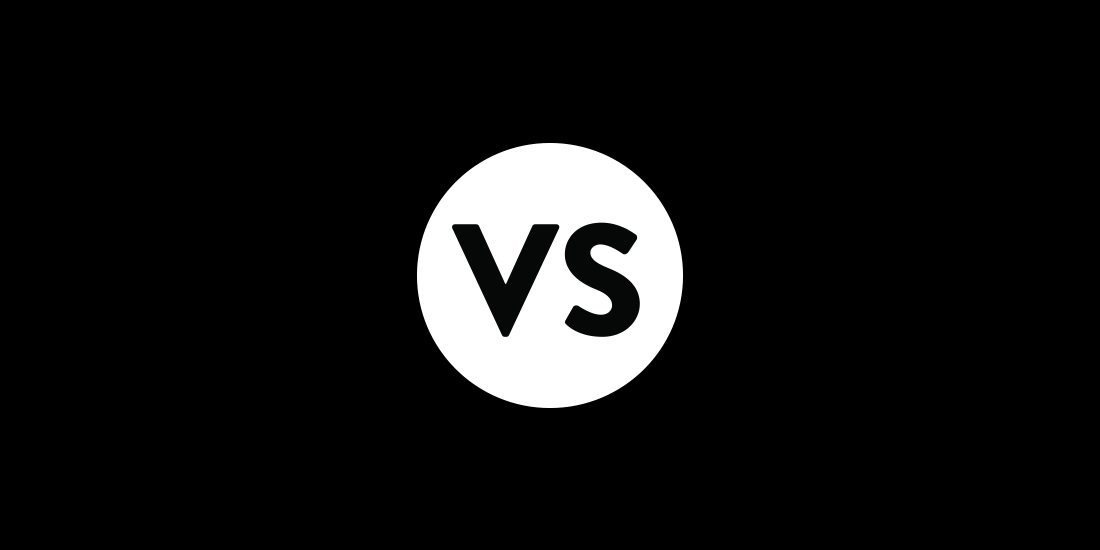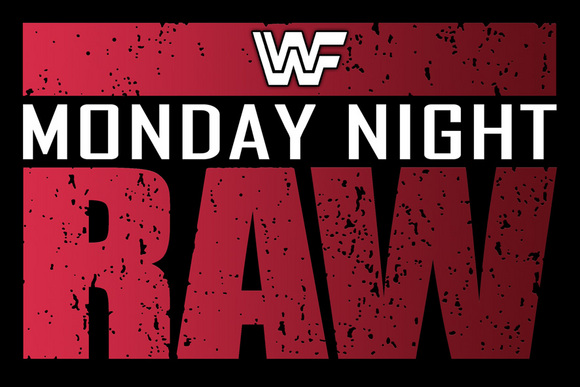 **BREAKING NEWS**
Do you remember back at SuperBrawl when "Mean" Gene Okerlund stated that a former WWF titleholder may be headed to WCW? On 2/21/1996 Scott Hall a.k.a. Razor Ramon gave his 90-day notice to the WWF and signed a lucrative $750,000 per year contract with WCW. While that doesn't affect Nitro this week it most certainly affects RAW.
Let's return to our regularly scheduled program:
WCW Monday Nitro
Live from Knoxville, TN
Airdate: February 26, 1996
Attendance: 5,200 (3,734 paid)
Hosted by Eric Bischoff, Bobby "The Brain" Heenan, and Steve "Mongo" McMichael
Opening montage.
Before the match Eric notifies us that on the "World Whining Federation" (taped) program…well, I'm reviewing RAW so I won't give the results, but he wasn't keen on Jake Roberts or Bob Holly. I realize that RAW wasn't live but that's pretty tacky. I hope it comes back to bite Eric in the ass someday.
Match 1: Sting versus Big Bubba Rogers
Highlights:
Face plant by Sting, but Bubba gave Sting an inverted atomic drop.
Running guillotine by Bubba followed by the sliding punch sent Sting reeling on the mat.
Wicked spinebuster by Bubba got a pair of 2 counts.
If I was Sting I'd complain about my paint job and return to Maaco. It's falling apart!
Avalanche and a right hand by Bubba sent Sting down in a heap.
Bubba tells Granny in the front row where to kiss him. I'll let you figure out where.
Clothesline by Bubba got 2.
After Bubba tossed Sting outside the ring he followed him then told Granny her grits were overcooked.
Sting came off the ropes and countered a Bubba slam into a nasty piledriver. That looked DANGEROUS!
Eric mentioned that Uncensored will be live on PPV on March 24.
After Sting nailed Bubba with a boot to the face he attempted a Vader bomb hitting knees. OUCH!
After Bubba tossed Sting outside the ring he mounted the top turnbuckle.
Sting caught him sending him down to the mat.
He then climbed the top turnbuckle, hit the flying body press, and got the pin.
Rating: **1/2
Summary: Combine Sting's charisma and Granny's involvement, and this wasn't a bad opener.
The "Power Pin of the Week" is brought to you by PEPBOYS.
Ad for the WCW Magazine.
"Mean" Gene Okerlund stands by the entrance to interview Sting and Luger, but the Road Warriors interrupt them before it could transpire. Animal praises Sting as a "brother in paint" but questions Luger's integrity. Luger challenges them to a match any day, any time, any place. Next Animal questions Luger's Chicago roots. Unfortunately Luger doesn't drop a Giordano's reference in to help himself. Hawk challenges Sting and Luger to a Chicago street fight which Luger accepts. Surprisingly and yet hilariously Luger asks Gene what a Chicago street fight is. Sting rightly questions Luger's intelligence.
Match 2: The "Total Package" Lex Luger (w/o Jimmy Hart) versus the Renegade
Highlights:
Interestingly this was a battle between two former World TV champions.
Since the Ultimate Warrior was WWF-bound Renegade performed his best imitation during his entrance.
Renegade countered a hip toss with a clothesline.
Luger attempted to counter the ten-punch count-along with an inverted atomic drop; however, Renegade blocked it and delivered another clothesline.
An elbow drop by Luger got 2.
Belly-to-back suplex by Luger got another 2 count.
Sunset flip by Renegade got 2.
Clothesline by Luger, but Renegade powerfully kicked out.
Vertical suplex by Luger…no-sold by Renegade.
Two clotheslines were followed by a powerslam by Renegade for 2.
Clothesline in the corner quickly followed by a handspring elbow by Renegade.
Impressive bulldog by Renegade kept him in control.
He then mounted the top turnbuckle, but Hart ran out and pushed him all the way down to the floor. How dastardly! In the meantime referee Randy Eller was checking on Luger.
Luger rolled him in, put him in the Torture Rack, and got the easy submission.
Rating: **
Summary: This match was a lot more competitive than I thought it would be.
After the match Hart alerts Luger to Sting's presence then runs away. Sting asks Luger why Hart was out here. As Sting and Luger continue to argue Sting's ire becomes hotter and hotter.
Match 3: Harlem Heat versus the Road Warriors
Highlights:
After receiving a cross-corner whip Hawk exploded out of the corner with a clothesline to Booker T.
Dropkick by Hawk caused Booker T to exit the ring.
Back in the ring Hawk gave Booker T a hangman's neckbreaker.
While one clothesline from Animal knocked Stevie Ray silly another one knocked him down.
Powerbomb by Stevie Ray to Hawk put Harlem Heat in firm control.
Axe kick by Booker T got 2.
Clothesline by Stevie Ray got 2.
Leg lariat by Booker T followed by a double suplex.
Hot tag Animal.
Double clothesline by Animal put both members of Harlem Heat down on the mat.
As Booker T delivered a sidewalk slam to Hawk, Animal pulled Stevie Ray from the apron into the steel railing making him taste it. It must have tasted like the Jim Fielden at Litton's Market.
Booker T hit the Harlem Hangover on Hawk.
Since referee Nick Patrick was outside the ring with Stevie Ray, Animal put a boot to the side of Booker T's head.
1-2-3.
Rating: **
Summary: Tag formula worked but these guys need more time together to be on the same page.
Match 4: WCW World Champion "Nature Boy" Ric Flair, the "Enforcer" Arn Anderson, and the Taskmaster (w/ Woman and Elizabeth) versus "Macho Man" Randy Savage, Hulk Hogan, and the Booty Man
Highlights:
The three faces hit the ring and cleared out the heels quickly.
As order was restored Kimberly walked down the aisle with a bouquet of flowers.
Atomic drop by the Booty Man to Arn followed by a high knee.
Sleeper by the Booty Man to Arn but the Taskmaster broke that up.
Instead the Booty Man put a sleeper on him.
Eric notified us that Nitro will be pre-empted next week due to a TNT mini-series. Seriously?
Back in the ring Flair mounted the top turnbuckle but came down…?…the…hard…way…?
Instead Savage mounted the top turnbuckle but ate a shot to the midsection.
Clothesline in the corner by Hogan to Flair.
Flair flip followed by a Hogan clothesline.
As Hogan clotheslined both the Taskmaster and Arn over the top rope to the floor Savage made Flair taste the steel railing. It must have tasted like the chopped bleu steak at Puleo's Grille.
Ten-punch count-along by Hogan to Flair.
Double big boot got 2 for the Booty Man.
Both Woman and Elizabeth grabbed Savage as he came off the ropes. Savage grabbed both of them until both Arn and the Taskmaster level Savage on the back of the neck. It's hard to besmirch the Macho Man, but that wasn't very gentleman-like.
Catapult by Arn to Savage on the bottom rope.
Shortly thereafter Flair made Savage taste the steel railing. It must have tasted like Georges Bank Schrod from Puleo's.
Hot tag Booty Man.
He nailed all three heels then tagged Hogan.
In succession Booty Man rammed all three heels into Hogan's boot in the corner.
Leg drop by Hogan to Arn.
1-2-3.
I'd say poor Arn, but he'd had Hogan's number recently.
Rating: *1/2
Summary: Sports-entertainment match with a clean finish by the faces attempted to send the crowd home happy.
After the match Flair puts a knee in Hogan's back sending him into the corner. Elizabeth struggles but is able to cuff Hogan around the top turnbuckle as Flair whips him with a belt. We're outta time!
Conclusion: I find it interesting that Sting and Luger were featured in singles action in preparation for a tag match at the PPV. Overlooking that fact their matches were solid. Unfortunately the Harlem Heat-Road Warriors match which had dream match written all over it felt somewhat flat in spite of telling a story. Additionally the main event was either poorly timed or poorly executed. The aftermath of the match was less than sixty seconds.
While I understand that Nitro was programmed for ratings success the booking of the show wasn't properly structured despite the big names. It's easy to see why WCW brought Renegade out of mothballs with Warrior on the other channel yet I just feel like the show needed to be tightened up. It should promote the PPV better especially considering there will be no show next week. I'd ask how RAW was counter-programmed, but Eric beat me to it. Anyways…
TV Rating: 3.20
WWF Monday Night RAW
Taped from Cincinnati, OH
Airdate: February 26, 1996 (taped 2/19)
Attendance: 8,500
Hosted by Vince McMahon and Jerry "The King" Lawler
Prior to the first match the highlight of Revelations being placed atop Lawler at the Royal Rumble is shown.
Match 1: Jake "The Snake" Roberts versus Isaac Yankem
Highlights:
Knee lift by Roberts put him in control early.
He missed the short-arm clothesline then ate a clothesline.
Goldust will be on the phone later to discuss "Rowdy" Roddy Piper. Hmm.
After countering a back drop with a kick to the midsection Yankem signaled for the DDS.
Much to Yankem's chagrin Jake blocked it then hit the DDT.
1-2-3.
Rating: ½*
Summary: Short, meaningless match that accomplished little if anything.
Ultimate Warrior video followed by the casket destruction from last week.
At WrestleMania XII Diesel will face the Undertaker.
Highlight from the end of the main event of IYH VI where the Undertaker rose through the canvas in pursuit of Diesel.
Match 2: "Big Daddy Cool" Diesel versus Bob "Spark plug" Holly
Highlights:
Lawler mentioned a shoulder injury for Diesel. While Diesel actually hurt his shoulder at the PPV the reason he was out of action wasn't due to a separated/dislocated shoulder but rather contract negotiations. Hmm. Stay tuned.
Knee lift by Diesel put him in control early.
Ten-punch count-along by Holly but Diesel tossed him halfway across the ring.
After examining the ring for signs of the Undertaker, Diesel hit a sidewalk slam.
Running guillotine knocked Holly loopy.
Dropkick plus a series of clotheslines by Holly put Diesel down on the mat.
While Holly was in control before the commercial break Diesel hit the jackknife powerbomb immediately after it.
1-2-3.
Rating: DUD
Summary: Showcase match for Diesel in preparation for WrestleMania.
After the match Diesel walks down the aisle until the gong of the Undertaker rings. The lights go out, and when they return the Undertaker stands in the middle of the ring. Diesel sees his prey and walks toward the ring to attack. Again the lights go out. When they return Diesel stands in an empty ring. So now the Undertaker is a magician? For a third time the lights go out. The Undertaker appears on the video wall and cuts a promo on Diesel about mind games.
Next week on RAW WWF Champion Bret Hart faces Hunter Hearst Helmsley while his challenger faces the 1-2-3 Kid.
Match 3: Ahmed Johnson versus Shinobi
Highlights:
Who's this guy, you ask? Well, if Ed Leslie was known for multiple gimmicks in WCW Al Snow had a litany of them in the WWF. Shinobi was his current incarnation.
At the bell Johnson picked up Shinobi and tossed him over the top rope to the floor.
Goldust was on the phone and recited an erotic poem about Ramon Piper.
Short-arm clothesline by Johnson as he manhandles Snow Shinobi.
Upside-down kick by Shinobi briefly put him in control…
…until he blew a springboard spot. Oops.
Spinebuster by Johnson decimated Shinobi.
Pearl River Plunge.
1-2-3.
Rating: DUD
Summary: The Johnson push continues.
Twix sponsors the replay.
Mankind vignette. This week Mankind eerily discusses pain with his rat George.
Todd Pettengill shills merchandise from the WWF store. This week the WrestleMania XII t-shirt is only $18. Pretty sweet shirt actually.
Highlights of the WWF World tag team tournament from Superstars are shown as Owen Hart and the "British Bulldog" Davey Boy Smith beat Hakushi and Barry Horowitz (taped 2/20). This coming weekend the New Rockers (Marty Jannetty and Leif Cassidy) face the Godwinns. Wait a minute! Two gimmicks in the same show for Al Snow? Are you kidding me?
In the ring Vince introduces the "Heartbreak Kid" Shawn Michaels. In a funny bit Michaels kisses a couple of the women in the stands then tried to kiss Vince. Bret "Hitman" Hart is then introduced by Vince. Surprisingly Michaels sings Bret's praises but assigns the "best there is" moniker to himself instead. In turn Bret sings Michaels' praises then reminds him that Shawn must beat him rather than Bret having to beat Shawn. Michaels' rebuttal spins around being in the best condition of his life.
WWF interim President "Rowdy" Roddy Piper enters the ring and takes over the interview. He then takes the crowd to task for booing Bret. Following that he jokes about Bret beating him. Next he states THERE MUST BE A WINNER. Instead of having a one-fall match the main event of WrestleMania will be an Iron Man 60-minute match. In an interesting twist Piper asks them to shake hands now because they'll hate each other after this match. Hmm. Bret and Michaels shake hands to end the segment.
Call the WWF Superstar line today!
Prior to the next match highlights of Yokozuna's face turn are shown.
RAW is brought to you by Tyco R/C Maximum Heat.
We also see highlights from IYH VI where Vader attacked Yokozuna.
Match 4: Yokozuna versus Owen Hart and the "British Bulldog" Davey Boy Smith (w/ Jim Cornette)
Highlights:
When Owen attempted to reverse a cross-corner whip Yokozuna clotheslined him.
After Yokozuna missed an avalanche Owen delivered a missile dropkick.
While Cornette distracted referee Earl Hebner Smith gave Yokozuna a leg drop while Owen held him down.
After tagging in Owen mounted the top turnbuckle only to miss a splash.
Vader made his way to the ring.
After Yokozuna delivered a double clothesline to Owen and Smith Vader entered the ring and gave one to Yokozuna.
Hebner called for the bell.
Rating: *
Summary: This was a horrible match to continue the angle between Yokozuna and Vader.
After the match all three men attack Yokozuna. Suddenly Ahmed Johnson and Jake Roberts come to Yokozuna's aid. Roberts pulled Revelations out of his bag to chase Vader away. At this point Vince is still shilling a Vader-Yokozuna one-on-one match but that may change.
Larry Fling Live: Larry interviews both the Nacho Man and the Huckster who "are well past their prime… both refuse to retire…suffer from male pattern baldness…(and) sold out to Billionaire Ted." The graphic identifying the 'rasslers indicates they have recently been injured by a woman's shoe. Huckster says "runs out on you" rather than "runs wild on you." Larry asks about the condition of "Liz." Both answer "she's not so great" then look at one another shocked. Larry asks why they left the WWF. Nacho Man states that "we couldn't keep up with the new generation."
Larry continues by stating "you're both over the hill. How long (will you keep this up?)" The Huckster shows off his decrepit body as it creaks when flexing. Via satellite Billionaire Ted joins this mess. The graphic under his name reads "Owner-Just About Everything." When Larry refers to the 'rasslers as "has-beens," the Huckster wields a chair as Larry wields a woman's shoe. Now that's funny.
Billionaire Ted mentions the upcoming match at WrestleMania causing Larry to ask who would win. The Nacho Man says that he was promised a win by Billionaire Ted much to the Huckster's dismay. The Huckster then rebuts with "no way." Nacho Man tells the Huckster that the only reason people wear his merchandise is because it's handed out for free. Wow! That's actually true.
The Huckster loses his cool and gives chair shots to everyone in the studio minus Larry.
Conclusion: I'm not going to mince words. The Larry Fling segment was the best part of the entire program. On the other hand, the wrestling in this show was absolutely appalling. Only the Hart-Michaels segment and Larry Fling were worthwhile. RAW has to get better, right?
So why wasn't Razor Ramon on the show? Amazingly it wasn't because of his contract status. Hall failed a drug test (marijuana) causing Vince to suspend Hall for six weeks (including WrestleMania).Not only was Piper inserted into Hall's spot against Goldust at the PPV but also at the house shows against the 1-2-3 Kid in East Rutherford, Pittsburgh, and Cleveland.
TV Rating: 3.10
Who won? My faith in humanity with respect to wrestling fans barely stays alive as WCW eked out a victory this week by a tenth of a point. Nitro as a whole was infinitely a better show than RAW this week.
With no competition next week I wonder how RAW will fare in the ratings.
Stay tuned for week 26 of the Monday Night War!
Comments? Suggestions? Send them to me at rsg@rockstargary.com and follow me on Twitter (@rockstargary202).
Custom Search