WELCOME TO ROCK STAR GARY REFLECTIONS!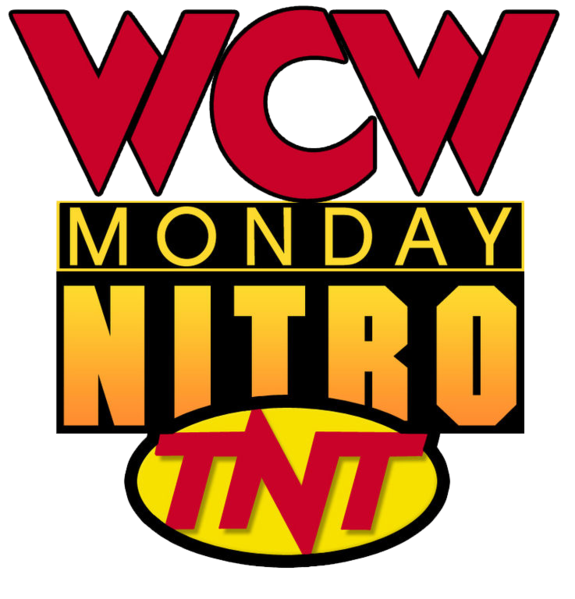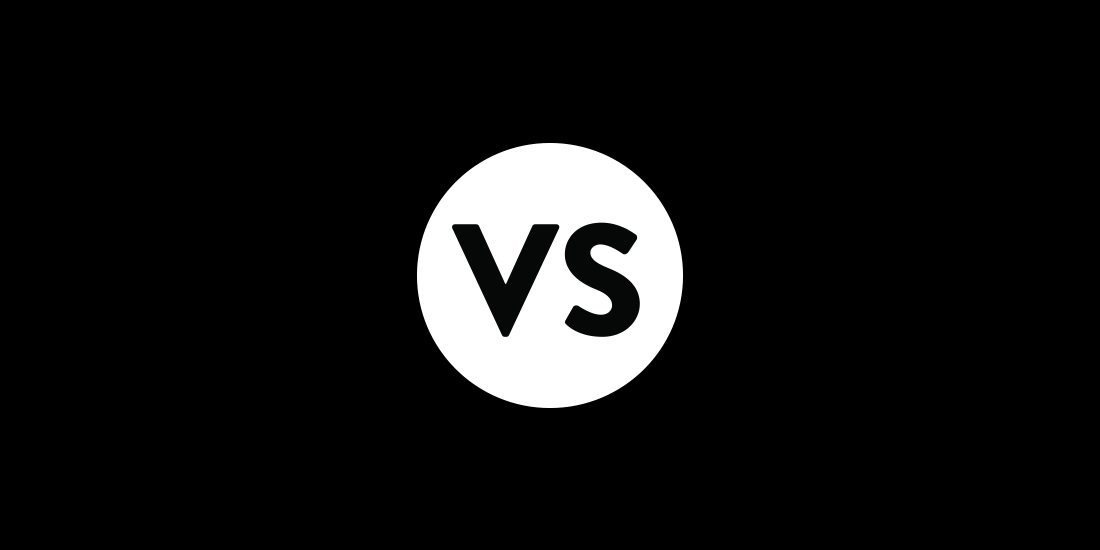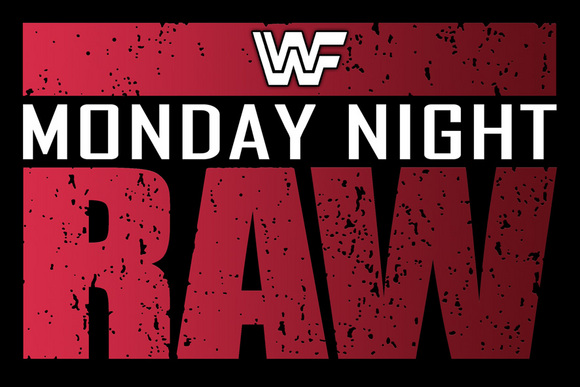 Live from Salisbury, MD
Airdate: February 19, 1996
Attendance: 4,700 (3,800 paid)
Hosted by Eric Bischoff, Bobby "The Brain" Heenan, and Steve "Mongo" McMichael
**BREAKING NEWS** WCW began running house shows again during this time period and had a couple of title changes:
On 2/17 in Baltimore Luger pinned Badd to win the World TV title. 11,000 fans attended (8,000 paid). Wow!
On 2/18 in Norfolk Badd pinned Luger to regain the World TV title. 9,500 fans attended (6,487 paid).
Opening montage.
Match 1: Hulk Hogan versus the "Enforcer" Arn Anderson (w/ Woman)
Highlights:
Woman wore a black evening gown that would make most men react like this.
Before Anderson could remove his jacket Hogan attacked him.
Outside the ring Hogan choked Arn with the jacket.
He then rammed Arn head-first into the ring post.
Back in the ring Hogan delivered an Axe bomber.
While on the apron Arn countered a second ramming with a ram of Hogan's head to the turnbuckle.
Arn then mounted the second turnbuckle, attempted a double axe handle, but got nailed in the mid-section.
Eric shilled the WCW episode of Baywatch and referred to Vader in a very unkind manner.
Clothesline in the corner by Hogan.
Outside the ring Hogan made Arn taste the steel railing. It must have tasted like the Maryland crab cakes at Brew River.
In a clever move Arn caught Hogan's boot when other wrestlers usually run into it blindly. Unfortunately Hogan then mule-kicked him. Poor Arn.
Hogan then rammed Arn's head into the mat then rubbed his face in it.
As a very healthy "Hogan sucks" chant rang out a right hand by Hogan sent Arn over the top rope to the floor.
After Hogan asked referee Nick Patrick for the time he nailed Arn south of the border. OUCH!
Hogan missed a clothesline out of the corner.
Arn threatened a left hand causing Hogan to duck.
Arn went for the DDT but Hogan didn't.
Hulk-up time which led to the big boot.
Figure-four leg lock by Hogan but the Taskmaster and Savage ran in.
Before any contact was made Patrick called for the bell.
According to Patrick Arn won by DQ!
Rating: *1/2
Summary: In spite of the fact that Arn beat Hogan for a second time this match was terribly lopsided in Hogan's favor making it quite awful.
The replay is sponsored by 1-800-COLLECT.
Match 2: Loch Ness (w/ Jimmy Hart) versus "Das Wunderkind" Alex Wright
Highlights:
Wright couldn't even complete a waist lock on Loch Ness due to how big the monster was.
Pair of dropkicks didn't faze Loch Ness.
Sleeper by Wright but he got tossed overhead.
Bear hug but Wright rang Ness' bell to escape.
Dropkicks #3 and #4 still didn't take the big man off his feet.
Back elbow by Wright had the big man reeling, but a second attempt by Wright ate boot.
Massive elbow drop decimated Wright.
1-2-3.
Rating: DUD
Summary: Creature feature night on Nitro as a future Hogan nemesis squashed the up-and-coming Wright. Sigh.
On WCW Saturday Night Badd defends the World TV title against Benoit (aired 2/24, taped 1/18). Also, Konnan defends the US title against Scott Armstrong (taped 2/14). The Road Warriors are in action. Lastly Sting and Luger defend the World tag team titles against Public Enemy. That's a pretty packed show!
Match 3: The Belfast Bruiser versus Brad Armstrong
Highlights:
For those unaware the Belfast Bruiser was none other than Fit Finlay.
Eric mentioned an upcoming tournament for the WCW Cruiserweight title.
Winner of this match wins best mullet of the night.
Hip toss and old school hip lock takedown put Armstrong in control briefly.
Bruiser rammed Armstrong face-first into the apron.
He then rammed Armstrong's leg into the apron and the ring post.
Cross-body block by Armstrong sent both men over the top rope to the floor.
Backslide by the Bruiser got 2.
Face plant by Armstrong put the Bruiser on Dream Street.
Belly-to-back suplex kept Armstrong going until…
Tilt-a-whirl powerslam by the Bruiser got the pin.
Poor Brad. Add another match to the Armstrong curse.
Rating: *
Summary: Not a good showcase for the Bruiser here. As always Armstrong looked good in defeat.
Match 4 for the WCW World title: "Nature Boy" Ric Flair (champion w/ Woman and Elizabeth) versus "Macho Man" Randy Savage
Highlights:
Flair sang "I got the whole world in my hands" with Woman and Elizabeth on each side of him. So THAT'S where Bray Wyatt got that.
Ten-punch count along by Savage countered into an inverted atomic drop.
After Savage chased Woman down the aisle Flair nailed him with an elbow.
With Savage down outside the ring Woman raked his eyes.
Back elbow by Flair followed by a Flair flop.
After a chop Flair mounted the top turnbuckle but…(hit it, Maestro) ?came…down…the…hard…way.?
Figure-four leg lock by Savage. At least he knew how to properly apply the hold unlike Hogan.
After a couple of two-counts Flair made the ropes.
Sleeper by Savage countered by a belly-to-back suplex.
Back elbow #2 by Flair followed by a vertical suplex.
Knee crusher by Flair set up his own figure-four.
After Savage reversed it he hooked a backslide for 2.
Ten-punch count-along #2 by Savage countered by Flair but blocked by Savage.
Flair flip after a cross-corner whip followed by a clothesline by Savage.
He then mounted the top turnbuckle and hit a double axe handle.
Elizabeth got up on the apron to distract referee Nick Patrick.
Woman tossed her shoe into the ring but it was intercepted by Savage.
He then nailed Flair with it.
Sullivan ran to the ring then Hogan ran to the ring.
While Sullivan occupied Patrick's attention Arn delivered a DDT to Savage.
Flair dragged himself atop Savage and got the pin.
Rating: ***
Summary: Typical Flair-Savage TV match that incited the crowd with the heel shenanigans.
After the match Hogan makes the Taskmaster taste the steel railing. It must have tasted like the chicken Chesapeake at Fratelli's. With Savage down Flair brawls with Hogan as does Arn and the Taskmaster.
Wait a minute! Who's this guy sliding into the ring? Is he a newcomer to WCW? What's his name? Whoever he is delivers a double clothesline to Flair and Arn. With all these tassels is he a warrior?
NO! It's the Booty Man formerly known as the Zodiac aka Ed Leslie. Once again he has turned face to side with his longtime friend Hulk Hogan.
Anyways he clears the ring. None of the announcers mentions him by name. While that transpires Flair commandeers the announce desk as he gloats in triumph. All of a sudden the Booty Man shoos them away again. Hogan arrives and finally supplies the mysterious man's name. Gene joins us to assist Hogan with a microphone. The Hulkster wants a six-man match next week on Nitro involving himself, Savage, and the Booty Man against Flair, Arn, and the Taskmaster. Eric grants his wish as the show goes off the air.
Conclusion: Wow! Another exciting ending for Nitro. The wrestling definitely took a back seat to the drama surrounding the main event players; however, the meat in the middle wasn't very nourishing. It appears there was a lengthy interview segment with WCW's race car driver that was removed. Thanks, WWE Network, for saving me from that. Let's see what RAW did to counterprogram.
TV Rating: 3.70 (Holy huge rating, Batman!)
WWF Monday Night RAW
Live from Cincinnati, OH
Airdate: February 19, 1996
Attendance: 8,500
Hosted by Vince McMahon and Jerry "The King" Lawler
Clad in a black bikini on the beach Sunny provides the necessary discretionary advisory.
Highlights of In Your House VI as Ramon flashes a gang sign. Oh, wait, that's the 4-life sign in honor of his four Intercontinental titles. Or was that his signal to WCW that he's on the way? Call "Mean" Gene right now!
Promises of the Ultimate Warrior and Larry Fling Live are made. Yikes!
Match 1 for the Intercontinental title: Goldust (champion w/ Marlena) versus Razor Ramon
Highlights:
Before Goldust could step into the ring Vince noted that Ramon was "hall of fame-bound." It took almost 20 years, but it ended up becoming true.
Ramon clotheslined Goldust in the corner before he could remove his robe. Gee, that sounded familiar.
He then clotheslined Goldust over the top rope to the floor.
After working over Goldust Ramon set up for the Razor's Edge. Goldust countered with a back drop that sent Ramon over the top rope to the floor.
After a clothesline he rang Ramon's bell.
Sleeper by Goldust reversed into one by Ramon.
Jawbreaker freed Goldust who mounted the top turnbuckle.
Goldust got caught and received a superplex.
Cross-body block countered into a fallaway slam over the top rope to the floor.
Ramon followed up with a forearm from the apron to the floor.
Belly-to-back superplex by Ramon sent Goldust packing.
Ramon won by countout. BOO!
Rating: **
Summary: Obviously this feud must continue with that shitty finish.
After the match Ramon gets on the mic and drops the word "ass." He then makes references to Piper then states he loves kids. He doesn't want "this kind of stuff" (i.e. Goldust) to be watched by his kids. He goes on to request a match with Goldust anytime and anywhere. He begs Piper to give him a date with Goldust. I wonder if it'll ever happen.
Backstage the Undertaker exits a coffin that reads "Rest in Peace." That becomes important later.
Dok Hendrix shills the Undertaker sweatshirt from the WWE Store. Adult $29.95/Youth $19.95. Get yours today!
Promotional consideration paid for by Edge shave gel.
Slam Jam with Dok Hendrix who shills WrestleMania XII on 3/31 from Anaheim, CA. Highlights from IYH VI are then shown. Just as Hendrix describes Cornette's "holding Yokozuna back" according to the extra-large Samoan Vader makes his way to the ring.
Match 2: The Bodydonnas (w/ Sunny) Vader versus Barry Horowitz and Aldo Montoya
Highlights:
In lieu of the tag team squash match Vader manhandled Montoya and Horowitz includng a chokeslam to Montoya that would put most men in traction.
According to Vince Vader will face Yokozuna at WrestleMania.
Vader then tossed Horowitz over the top rope to the floor.
Just to piss off Vader a fan held up a "Ric Flair is God" sign.
Rating: NONE
An Ultimate Warrior video is shown.
Promo for WrestleMania XII.
While wearing a red negligée Sunny sings "Happy Birthday" in honor of President's Day. Does anybody have a cigar?
In the stands Bob Backlund campaigns for President.
REAL Match 2: The Ringmaster (w/ Ted DiBiase) versus Marty Jannetty
Highlights:
Mere seconds upon his entrance Vince referred to the Ringmaster as "stone cold."
Remember the long blond hair he had at November to Remember? Gone.
Remember the crew cut shortly thereafter? Gone. The Ringmaster was completely shaven bald.
Remember the long tights he wore that had Austin down the leg? Gone too. Black trunks were now his style. I don't think Bischoff was in favor of stuff like this, but Steve was working for Vince now. We'll see.
Vince mentioned the upcoming WWF tag team title tournament as well as the Bushwhackers. The Smoking Gunns had to vacate the titles due to Billy's neck surgery.
Cross-body block by Jannetty but the Ringmaster landed on top.
Dropkick by Jannetty got 2.
Stun gun by the Ringmaster right before the commercial break. Dammit! That could have been the finish in WCW.
After the break a splash by Jannetty hit knees.
STF by the Ringmaster, but Jannetty made the ropes.
Face plant by Jannetty followed by a flying back elbow.
Knee lift got 2 for Jannetty.
Million Dollar Dream got the submission.
Rating: *1/2
Summary: Showcase match for the future Rattlesnake.
Vignette for Mankind. While holding a rat Foley cuts an ECW-like promo for his character.
The 1996 Slammy Awards take place WrestleMania weekend.
Next week on RAW Yokozuna faces both Owen Hart and Davey Boy Smith in a handicap match. Also Diesel will be there. Let's not forget that Jake "the Snake" Roberts will face Isaac Yankem. Lastly an interview featuring both Shawn Michaels and Bret Hart.
Prior to the match Vince announces that the Undertaker will face Diesel at WrestleMania.
Match 3: The Undertaker versus Tatanka (w/ Ted DiBiase)
Highlights:
Clothesline by the Undertaker followed by a choke.
Samoan drop by Tatanka but Diesel came to the ring with an axe.
Next Diesel commandeered a cameraman and took him backstage.
He then proceeded to destroy the Undertaker's coffin with the axe.
Side suplex by the Undertaker followed by a flying clothesline.
As the Undertaker walked the top rope Diesel continued to tear apart the wooden coffin.
Tatanka countered a tombstone attempt into a piledriver.
Undertaker came back with a chokeslam followed by the Tombstone.
1-2-3.
Rating: DUD
Summary: Definitive squash by the Undertaker. Tatanka didn't seem too thrilled to be there.
After the match the Undertaker watches the replay of Diesel's destruction of the casket. He heads backstage to find out about the carnage.
But first…LARRY FLING LIVE! The Billionaire News Network brings us a poor imitation of Larry King who interviews Billionaire Ted. Larry takes a call from Randy of Sarasota, FL, but of course it's the Nacho Man complaining of thinning hair. Terry from Tampa who is obviously the Huckster calls in. A joke regarding a lady's high heel shoe is subsequently made. Jane from Hanoi is the third caller who is supposedly Jane Fonda, then-wife of Ted Turner. While Fling lists all the dastardly tricks Ted pulls with respect to WCW Ted sweats bullets while drinking from a straw. Strangely Ted loses his voice which prompts Fling to take a pot shot at WCW for being tight-lipped about the allegations. Next week Fling will interview the Huckster and the Nacho Man with respect to their "geriatric" match at WrestleMania XII. Miraculously Ted's voice returns and blurts out that he's the special guest referee then he realizes he's supposed to have laryngitis. Oops. I'll touch on this in the conclusion.
Meanwhile the Undertaker and Paul Bearer are backstage and see the carnage that used to be the Undertaker's coffin. Bearer screams "You'll pay for this, Diesel." Fade to black.
Conclusion:THIS is what the WWF counter-programmed against a Hogan match and a World title match? While I appreciate the Diesel coffin demolition alongside the Undertaker squash and the Vader destruction instead of a tag squash this episode felt very flat. The only admirable quality was the subtle character change of the Ringmaster.
In addition while an E for effort could be awarded with the quality of the satire I again must sigh and shake my head at the WWF's petty response to WCW in the Monday Night War. I realize the culmination of this is a very bad match at WrestleMania, but can we please make it stop?
TV Rating: 3.10
Who won? Whew! While the numbers were very high for both shows more of the wrestling audience chose Nitro instead of RAW. The Loch Ness and Bruiser segments might have spelled a ratings loss if not for the hot ending to the World title match. Next week the six-man match on Nitro opposes either Yokozuna or Jake Roberts. I don't like RAW's chances.
Anyways, see you next time for week 25 of the Monday Night War!
Comments? Suggestions? Send them to me at rsg@rockstargary.com and follow me on Twitter (@rockstargary202).
Custom Search