WELCOME TO ROCK STAR GARY REFLECTIONS!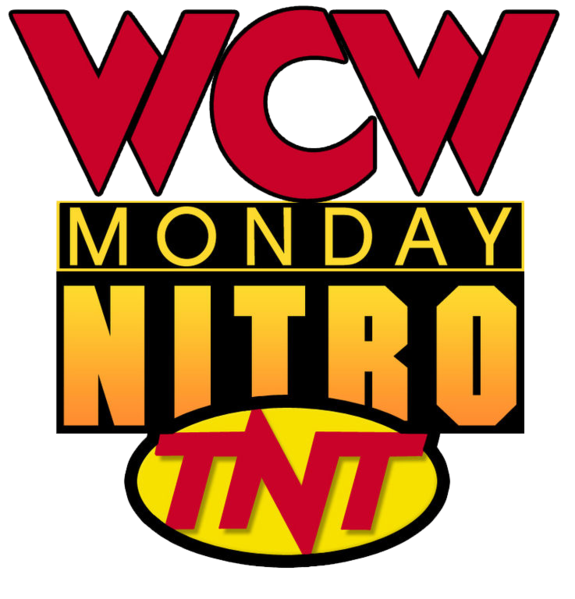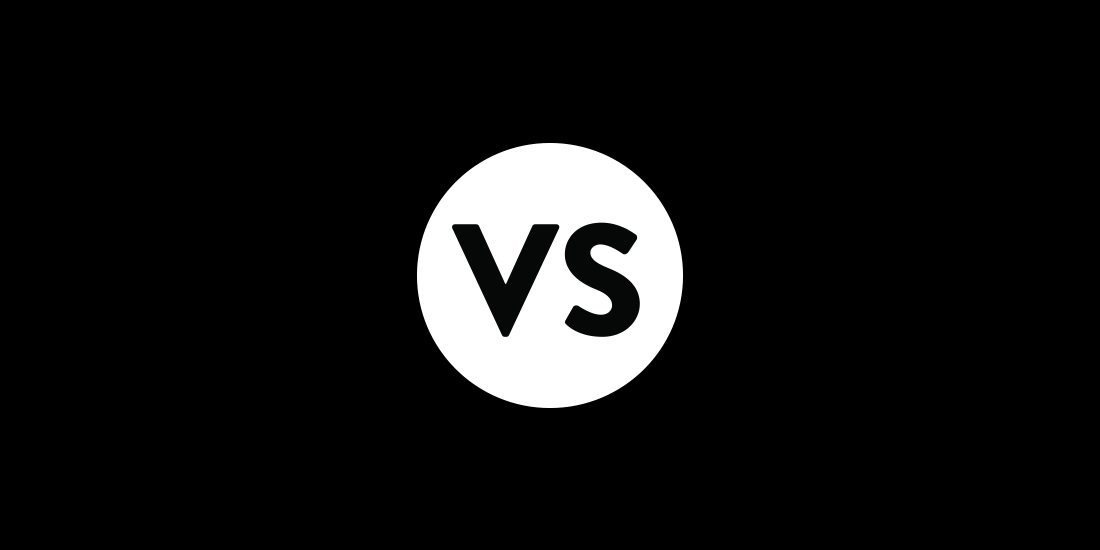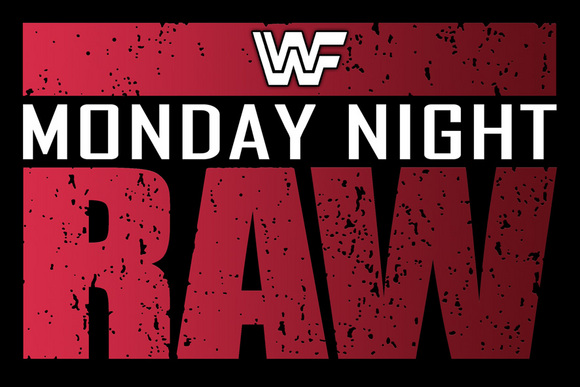 Live from Canton, OH
Airdate: January 29, 1996
Attendance: 3,500
Hosted by Eric Bischoff, Bobby "The Brain" Heenan, and Steve "Mongo" McMichael
Opening montage.
Match 1: Hulk Hogan versus "Nature Boy" Ric Flair (w/ Jimmy Hart)
Highlights:
Hmm…did Nitro lose in the ratings last week? I can't tell.
Escorting Hogan to the ring are Linda Bollea, her sister, and Woman.
Oh, and Elizabeth too. Can't forget her.
Pair of clotheslines by Hogan.
A third one sent Flair over the top rope to the floor.
Hogan chased him, but Flair took over and whipped him into the steel railing.
Almost immediately Hogan clotheslined Flair again. Sigh.
Clothesline in the corner by Hogan.
Referee Nick Patrick intervened when Hogan attempted a right hand.
While Hogan took exception, Flair took advantage with a clip of the knee. Personal foul #0 Defense. 15 yards. First down.
Make that 2. Is that a flag on the field?
During the commercial break an ad for the WCW Magazine aired.
When we return Flair kicked Hogan's knee and mounted the top turnbuckle.
Say it with me…he came down…the hard way. Thank you for participating.
Back elbow by Flair.
While Flair occupied Patrick's attention Hart tried to get at Hogan. Instead Hogan kicked Hart into the steel railing.
Knee drop by Flair.
Oh no. Hulk-up time.
Clothesline by Hogan followed by the ten-punch count-along.
Flair flip followed by a clothesline to Flair sending him to the floor.
Hogan followed him and made him taste the steel railing. It must have tasted like the devil dog at Angry Barbecue.
After tossing Hogan outside the ring Flair distracted Patrick again. That allowed Hart to choke Hogan on the floor. Hogan's selling was practically non-existent.
Distraction #3 allowed Hart to put the shoes to Hogan.
Back in the ring Flair gave Hogan a knee crusher.
Figure-four leg lock.
Hogan reverses the hold.
Hogan blocked then gave Flair a vertical suplex.
Back elbow #2 for Flair.
Belly-to-back suplex.
Power kick out by Hogan.
Hulk-up time again.
Big boot.
Leg drop but Hart jumped on the apron.
Arn Anderson, in street clothes, ran in but got nailed by Hogan.
While Hart held her Arn removed Elizabeth's shoe.
Behind Patrick's back Flair nailed Hogan with the shoe.
1-2-3.
Flair won.
Rating: ***
Summary: Clever finish to the usual Flair-Hogan encounter. However, I believe there will be more to this story.
After the match Savage comes to Hogan's aid as Hogan holds his injured eye. Blood can be shown.
On WCW Saturday Night Flair meets Dean Malenko (aired 2/3, taped 1/17). Also Eddie Guerrero faces WCW World tag team champion Lex Luger (aired 2/3, taped late January). In addition Public Enemy, Sting, as well as the Giant and Taskmaster will be there.
Be sure to catch SuperBrawl VI on February 11 live on PPV from St. Petersburg, FL.
Match 2: The Road Warriors versus the Faces of Fear
Highlights:
Meng and the Barbarian team up for the first time in WCW here on Nitro.
After the commercial break the hot crowd chanted LOD at the Road Warriors.
Mafia kick by Barbarian to Animal.
Powerslam by Animal to Barbarian followed by an elbow drop.
Piledriver by Meng…no-sold by Hawk.
Clothesline and powerslam by Hawk to Meng.
Clothesline by Meng to Animal.
Double diving head butt by the Faces of Fear to Animal.
Backbreaker by the Barbarian.
With Animal outside the ring the Barbarian whipped him into the steel railing.
He then rammed Animal back-first into the ring post as referee Randy Eller was occupied with Hawk and Meng.
Dropkick by Meng. Wow!
Powerbomb by Barbarian.
Barbarian mounted the second turnbuckle and hit a flying clothesline. Animal didn't sell well.
A second trip but Animal clotheslined Barbarian.
Hot tag Hawk.
Double clothesline by Hawk.
Behind Eller's back Animal dumped Meng over the top rope.
Meanwhile Barbarian positioned Hawk on the top turnbuckle.
After Animal nailed Barbarian the Road Warriors set up for the Doomsday Device.
Meng tossed Hawk off the top turnbuckle.
Outside the ring Hawk whipped Meng into the ring post.
Back inside Barbarian delivered a piledriver to Animal.
A second attempt by Barbarian, but Hawk came off the top turnbuckle and delivered a clothesline.
1-2-3.
Rating: ***
Summary: While there were a few miscommunication spots (due to collective ring rust) these teams gelled pretty well together. Welcome back Legion of Doom!
The replay is sponsored by 1-800-COLLECT.
"Mean" Gene Okerlund is in the ring interviewing the Taskmaster and Hugh Morrus. The Taskmaster questions Arn Anderson's integrity which is big no-no. Ask and you shall receive as Arn Anderson and Brian Pillman enter the ring. Arn takes Pillman to task with respect to his Horseman duties. He then offers Pillman tough love by removing his belt. Taskmaster and Morrus attack Anderson as Pillman cowers outside the ring. Taskmaster finds him and whips him with the belt. A DDT by Arn in the ring puts Morrus down then Arn rescues Pillman. Next he challenges Taskmaster and Morrus to a match with Pillman's support.
In case you didn't already know, SuperBrawl VI is live on PPV on February 11.
Gene is still in the ring but with Sister Sherri. We see the result of the wedding angle from Vegas at the Clash. Meanwhile Madusa mounts the top turnbuckle and lands on Sherri. Ring the bell!
Match 3: Sister Sherri versus Alundra Blayze Madusa
Highlights:
Sherri caught Madusa's leg then rammed it into the ring post twice.
Madusa reversed an Irish whip and sent Sherri flying over the steel steps.
Snap suplex by Madusa on the floor.
Sherri mounted the top turnbuckle. Madusa attempted to toss her, but Sherri hooked her on the way down and got the pin.
Rating: *
Summary: Very short match to blow off the mess from the Clash.
After the match Madusa gave Sherri a German suplex that Sherri wasn't expecting. She probably got a concussion as she was out cold. Referees Eller and Patrick pull Madusa off Sherri.
Match 4 for the WCW World title: "Macho Man" Randy Savage (champion) versus the Giant
Highlights:
The women (including Elizabeth) escorted Savage to the ring.
However, Savage came out of nowhere to nail the Giant with the World title belt.
Referee Randy Eller threw the match out immediately.
Rating: DUD
Summary: This was all angle with no match. Bait meets switch yet again.
After Eller steals the belt away from Savage, the "Macho Man" jumps on Giant's back and hooks a sleeper. Flair runs out and pulls Savage from the ring. He then makes him taste the steel railing. It must have tasted like the Pepe Rosso Salmone at the Bistro.
Flair nails Savage with a chair to the back twice then rams him into the ring post. As Flair knocks Eller out the Giant gives Savage a delayed vertical suplex. To add insult to injury the Giant delivers a trio of backbreakers. Next the Giant delivers the chokeslam. As he sets up for another one Hogan runs out with his head bandaged up wielding a steel chair. He wallops Giant in the back with it and then to the head. A third chair shot in the head sends the Giant over the top rope to the floor.
Hugh Morrus and Meng run into the ring and eat chair shots of their own. The One Man Gang and the Taskmaster receive shots as well. As Zodiac holds the Giant back once again Flair storms the broadcast position. He mentions the two cage matches at SuperBrawl as Giant joins him. Next he vows to take his belt and Elizabeth "one more time."
Conclusion: What a chaotic ending! This show had both fluff and stuff for everyone. I wonder how RAW was counter-programmed.
TV Rating: 2.80
WWF Monday Night RAW
Taped from Stockton, CA
Airdate: January 29, 1996 (taped 1/22)
Attendance: 2,904
Hosted by Vince McMahon and Jerry "The King" Lawler
Opening montage.
Match 1: Diesel versus "The British Bulldog" Davey Boy Smith (w/ Jim Cornette)
Highlights:
The rematch of the main event from IYH IV. Yuck.
Clothesline in the corner by Diesel.
Another one sent Smith over the top rope to the floor.
Smith retaliated by ramming Diesel's left leg into the ring post twice.
Just like IYH IV Smith worked on Diesel's leg. Yawn.
Yokozuna came to ringside.
While Smith occupied referee Jim Korderas' attention Yokozuna nailed Diesel.
After Smith ejected Diesel from the ring he removed one of the turnbuckle pads.
However, when Smith tried to ram Diesel into it Diesel blocked it and rammed him instead. Ah, the cruel hand of irony.
Snake eyes on the exposed turnbuckle by Diesel.
As Cornette occupied Korderas' attention Yokozuna entered the ring to leg drop Diesel.
But Diesel moved thus Smith got SQUISHED.
1-2-3.
Rating: **
Summary: MUCH better match than what transpired in October. Then again that's not saying much.
Slam Jam with Dok Hendrix: Despite the threat of legal action another Billionaire Ted skit is forthcoming. By the way In Your House VI will take place on February 18 live on PPV from Louisville, KY.
For IYH VI in the main event Bret will defend the WWF title against Diesel in a steel cage. Within a pre-taped interview he cuts a promo on Diesel black eye and all. Also on the PPV Shawn Michaels puts up his WrestleMania XII title shot against Owen. In addition Razor Ramon will face the 1-2-3 Kid in a crybaby match. Loser of said match will be fed a baby bottle and must wear a diaper. Fun for the whole family, I'm sure. Lastly a rematch from the very first Free for All Duke "The Dumpster" Droese will face Hunter Hearst Helmsley. Highlights from this past weekend's Superstars show Helmsley nailing Droese from behind after a Droese victory. While hitting him with his own garbage can Helmsley also cut Droese's hair. How scandalous!
According to Dok on 1/17 a Turner executive contacted the WWF by phone to "express his delight" with the skits. However, on 1/23, a letter sent from the same individual (i.e. Eric Bischoff) threatened legal action. It also dismissed prior claims by the WWF and informed them of WCW's drug-testing policy. Dok threw it in WCW's face and introduced the next Billionaire Ted skit:
At a press conference Billionaire Ted with the Huckster and Nacho Man alongside refutes being a hillbilly and wearing cheap suits. Secondly, he refuses to answer a question regarding putting the WWF out of business. Third, he is questioned about undercutting advertising revenue for the WWF which he also rebuffs. Fourth, the question of putting Nitro in the same slot as RAW in order to hurt the WWF is raised and acknowledged by Ted. He also doesn't deny trying to put the WWF out of business. Fifth, the question of who will win the WrestleMania XII match between the Huckster and Nacho surfaces with the Huckster's response being "it's in my contract…that I never lose." (Meanwhile Hogan lost on Nitro.)
What is my $.02 on this? It's absolute drivel. While it is considered poor play by WCW to give away results of taped programming the response to that is "STOP TAPING." It's not to create bad skits that mock the competition. While this is cut-throat it's also juvenile and unnecessary.
Match 2: The Godwinns (w/ Hillbilly Jim) versus the Body Donnas (w/ Sunny)
Highlights:
This match marked the debut of Phinneas Godwinn. The last time these two tagged together was in WCW as Shanghai Pierce and Tex Slazenger. I don't believe it's a coincidence that Vince placed this match directly after the Billionaire Ted skit.
Military press of Skip by Henry, but Zip dropkicked him in the leg sending both Henry and Skip down to the canvas.
Double suplex on Henry.
Skip missed a splash as Sunny flirted with Hillbilly Jim. I wonder if she wanted some moonshine.
Hot tag Phinneas…already?
As Henry removed Zip from the ring Phinneas gave the slop drop to Skip and got the pin.
Rating: *

Summary: Showcase match for the new tag team plus a hot diva might equal ratings.

After the match Henry ejects Skip over the top rope to the floor then the hillbillies square-dance with Sunny much to her dismay.

Next week on RAW Bret defends the title against the Undertaker again.

We see highlights of Vader and his participation in the Royal Rumble following by his victory over Savio Vega and the aftermath. In a pre-taped segment Clarence Mason and Jim Cornette challenge the WWF regarding Vader's suspension. A Get Well Gorilla campaign is then shown.

Vince is in the ring and introduces us to WWF interim President Gorilla Monsoon's replacement stand-in—"Rowdy" Roddy Piper! This is Piper's first WWF appearance since the 1994 King of the Ring. Piper asks McMahon if he is his boss which is pretty funny. He then references his Snuka demolition via coconut. Next he refers to Cyndi Lauper, Mr. T, and Dick Clark. Following that he touts the WWF New Generation and wants to "straighten things out." In quick, witty fashion he praises Vince by saying "nice suit, kid." HA!

Piper then tells the WWF fans that they're in "good hands" with him. Who is he, AllState? He then states "everybody's gotta pay the Piper, and you're (Vince) no different." He then hoists Vince on his shoulders in a fireman's carry and gives him an airplane spin. While I realize that Piper has an authoritative role rather than a competitive one his references were extremely outdated. I wonder if he was getting pointers from Okerlund.

A Mankind vignette is shown. Welcome to the WWF, Mick Foley! "Have a nice day!"

Promotional consideration paid for by the following: Edge shave gel.

Match 3: "The Heartbreak Kid" Shawn Michaels versus Yokozuna

Highlights:
The winner of the 1996 Royal Rumble meets the winner of the 1993 Royal Rumble.
To give you an idea of how big Yokozuna was at this point in time he was probably 3x the size of Michaels.
A right hand by Michaels sent Yokozuna through the ropes to the floor.
After 30 seconds of action Yokozuna was exhausted.
Cue Owen.
After a commercial break Yokozuna missed an avalanche.
Michaels then mounted the top turnbuckle and hit a double axe handle.
Again he mounted the top turnbuckle and hit a moonsault.
Upon reversing an Irish whip Yokozuna sent Michaels over the top turnbuckle to the floor.
As Cornette occupied referee Earl Hebner's attention Owen put the boots to Michaels.
He then picked him up and rammed him back-first into the ring post.
Back in the ring Yokozuna applied a nerve hold.
After another commercial break Yokozuna missed a leg drop.
Michaels then mounted the top turnbuckle but missed the splash.
A flying forearm by Michaels couldn't knock Yokozuna off his feet.
But a second one did.
Once again Michaels mounted the top turnbuckle, leaped, and got caught in a bear hug.
Yokozuna then SQUISHED him in the corner.
As Cornette got up on the apron to distract Hebner Owen entered the ring and hit a spinning heel kick…to Yokozuna. D'oh!
Sweet chin music by Michaels.
1-2-3.
Rating: ***
Summary: Shawn Michaels is one of the few wrestlers out there that could carry Yokozuna to such a rating.
After the match Smith joins Owen and Yokozuna in the ring. Just as all three men are about to corner Michaels Diesel runs in to balance the sides.
Vince interviews Cornette who informs us there is no dissention in his stable whatsoever. Cornette then challenges the Dudes with Attitudes to a tag team match next week against Yokozuna and Smith. In their own unique way they accept the challenge.
Conclusion: Since it was tonight's theme, the question of Yokozuna's membership within the Cornette stable wasn't answered tonight, but its status is up in the air. While it was mildly entertaining it wasn't great. There was a lot of filler between the matches which may not bode well in the ratings for the WWF. Let's see…
TV Rating: 2.40
Who won? Yep, I was right. The taped RAW fell flat after being live last week. In spite of WCW's having close to five hours of wrestling last week the wrestling audience still chose Nitro this week with everything it offered.
In other news this week Konnan beat the One Man Gang for the US title in a match taped for the Main Event. Also Raven won the ECW title from Sandman in Philadelphia on 1/27. Neither title reign was very long for either man. Do I smell a trend in the wrestling world?
Anyways, see you next time for week 22 of the Monday Night War!
Comments? Suggestions? Send them to me at rsg@rockstargary.com and follow me on Twitter (@rockstargary202).
Custom Search