WELCOME TO ROCK STAR GARY REFLECTIONS!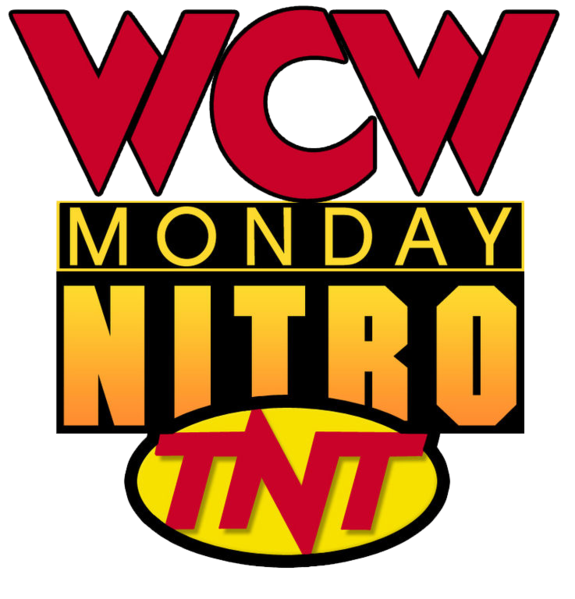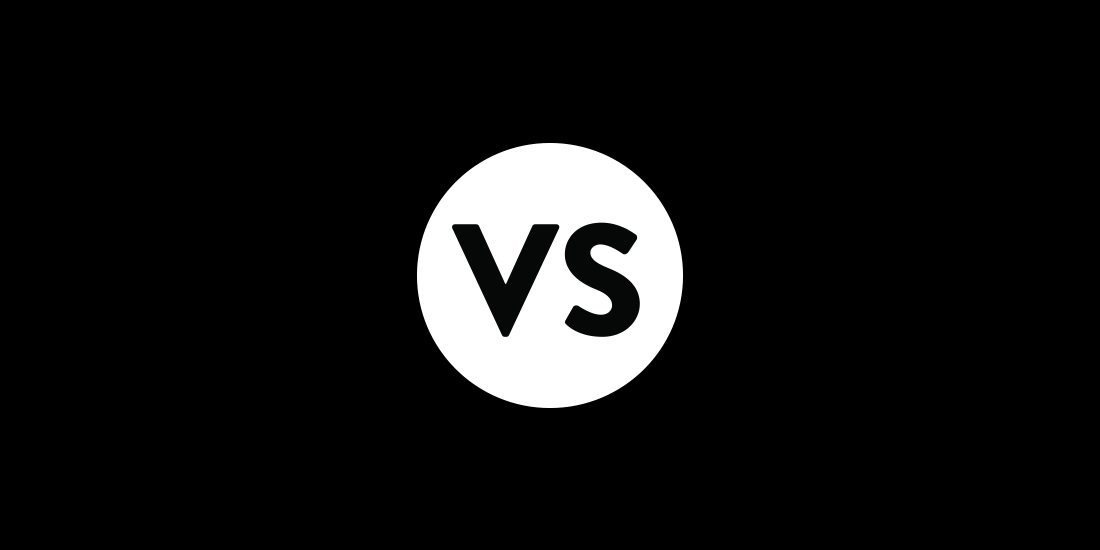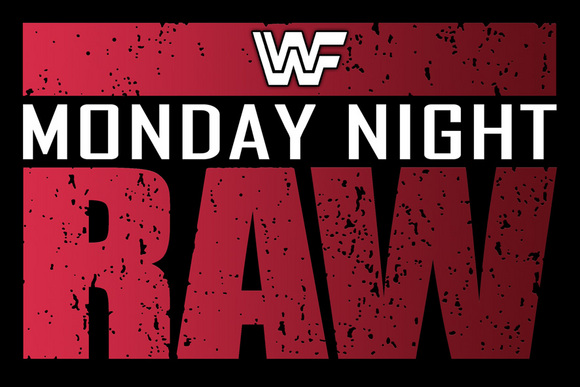 Live from Las Vegas, NV
Airdate: January 22, 1996
Attendance: none listed (bunch of NATPE conventioneers and lost gamblers perhaps)
Hosted by Eric Bischoff, Bobby "The Brain" Heenan, and Steve "Mongo" McMichael
Opening montage.
As Eric, Mongo, and the Brain prepare us for a monumental Nitro the Mexican Heavyweight champion Konnan interrupts them to announce that he will defend his title tomorrow night at the Clash against Psicosis. Regardless of anyone's opinion of Konnan's wrestling style his signing with WCW is extremely pivotal as his affiliation with AAA (the wrestling promotion not the motor club) integrates itself with WCW. Lucha libre, anyone?
Prior to the match Hogan wishes Savage good luck in his match then requests the first shot.
Match 1 for the WCW World title: "Nature Boy" Ric Flair (champion w/ Jimmy Hart) versus "Macho Man" Randy Savage
Highlights:
A parade of women led Savage to the ring that included Linda Bollea, Woman (Nancy Sullivan…RIP), and Debra McMichael.
Eric dropped the bombshell announcement that Elizabeth will be re-united with Savage tomorrow night at the Clash. In addition Kevin Greene of the AFC champion Pittsburgh Steelers will be there.
Outside the ring Flair danced with Woman for old time's sake (1989) and got slapped. Perhaps he "forgot to call her" during his sixth title run.
Immediately Savage caught Flair and made him taste the steel railing. It must have tasted like the Pacific swordfish from Mastro's Ocean Club.
Savage wasn't finished as he made Flair taste it a second time. Waiter, he will also have the Scottish salmon filet.
If that wasn't enough Savage rammed him head-first into the ring post. I doubt Flair'll blade on Nitro.
Flair turned the tables and whipped Savage into the steel railing.
Back in the ring Savage delivered a clothesline.
Back elbow by Flair.
Yet another bombshell was dropped as Eric announced that the Road Warriors will be at the Clash tomorrow night.
While Hart occupied referee Randy Anderson's attention Flair tossed Savage over the top rope to the floor. SNEAKY!
While Savage was down Hart dastardly put the shoes to him.
Flair whipped him over the steel railing.
After giving Flair a back drop on the concrete floor Savage mounted the top turnbuckle. He attempted a double axe handle but ate the steel railing again. OUCH! Waiter, he'll take some warm butter cake to sooth his aching jaw.
An advertisement for the WCW magazine ran during the commercials.
Ten-punch count-along for Savage followed by a Flair flip to the floor.
Outside the ring Savage made Flair taste the steel railing again. Waiter, please give him the chocolate sin cake. After all Flair's a heel.
Back in the ring Flair flopped for our enjoyment.
Backslide.
Knee crusher by Flair.
Figure-four leg lock.
Since Flair was holding the ropes Anderson made him break the hold. He and Flair had a brief shoving match.
Knee drop by Flair.
Flair mounted the top turnbuckle but came down the hard way.
Savage then mounted the top turnbuckle and hit the double axe handle.
Make that twice.
While Hart occupied Anderson's attention Arn ran in with brass knux.
Instead of nailing Savage with them he accidentally walloped Flair knocking him unconscious.
Hogan came out and dispatched Arn.
Savage then mounted the top turnbuckle, hit the big elbow, and got the pin.
WE HAVE A NEW CHAMPION!
Rating: ***1/2
Summary: As you would expect these guys brawled for most of the match but still made it exciting. The crowd blew the roof off of Caesar's Palace when the pinfall occurred. For the third month in a row the WCW World title changed hands. Keep that in the back of your mind as we travel through 1996.
After the match Hogan made Arn taste the steel railing. It must be on special tonight. "Mean" Gene Okerlund entered the ring, but abruptly Savage took Hogan to task for celebrating Savage's victory. In response Hogan congratulated Savage but then challenged him for the title. Savage told Hogan to climb the ladder and he'll see him for the title in Vegas (for Halloween Havoc). When Hogan refers to his fans as "Hulkamaniacs" the crowd boos him. Wow! Way to go, Vegas! What happened here didn't stay here obviously.
Match 2: Dean Malenko versus the "Loose Cannon" Brian Pillman
Highlights:
As Pillman entered the ring he hid his cane under the apron.
Dropkick by Malenko.
Vertical suplex by Pillman.
Clothesline in the corner by Malenko.
Brainbuster.
Hangman's neckbreaker.
Pillman mounted the second turnbuckle and delivered a tornado DDT.
Gutwrench powerbomb by Malenko.
Dropkick.
As Pillman left the ring to regroup Malenko missed a baseball slide.
Pillman then made Malenko taste the steel railing. I take it that you must earn one when you purchase a dinner at the buffet. Anyways, it must have tasted like the BIGFOOT chicken-fried steak at the Black Bear Diner.
Back in the ring Pillman mounted the second turnbuckle, but Malenko tossed him upon another tornado DDT attempt.
Gutbuster by Malenko.
Ankle lock.
Despite Malenko getting his leg caught in the ropes referee Nick Patrick counted the pin giving Pillman the cheap victory.
Rating: **1/2
Summary: This match could have been so much better considering its participants. As it is Pillman's psychotic character made itself known here.
On WCW Saturday Night Sting and Lex Luger face the Barrio Brothers (aired 1/27, taped 1/10). Also Johnny B. Badd (w/ Kimberly) wrestles against Meng (aired 1/27, taped 1/10). Yet again Harlem Heat tangles with the American Males. Lastly, Flair squares off against "Das Wunderkind" Alex Wright (aired 1/27, taped 1/17).
Be sure to catch Clash XXXII tomorrow night live from Las Vegas at 8:05pm EST only on TBS. Included will be the nuptials between Colonel Parker and Sister Sherri. Aw.
Also don't miss SuperBrawl VI live on PPV on February 11.
Match 3 for the WCW World tag team titles: Harlem Heat (champions w/o Sister Sherri) versus Sting and "The Total Package" Lex Luger
Highlights:
For those that are curious Sting's hair is completely brown here. RIP Surfer Stinger.
Flying forearm from Luger to Stevie Ray.
As Luger came off the ropes Booker T tried to put a boot to him. Luger nailed him sending him off the apron to the floor.
Mafia kick by Stevie Ray to Luger.
After Harlem Heat missed a double clothesline Luger returned the favor coming off the ropes.
Stinger splash to Booker T.
Another for Stevie Ray.
Yet another Booker T.
Sting hit for the cycle with a fourth consecutive Stinger splash to Stevie Ray.
He then attempted to hook the Scorpion death lock on Stevie Ray, but Booker T nailed him with a Harlem sidekick.
Clothesline by Stevie Ray to Sting.
Leg lariat by Booker T.
He then mounted the top turnbuckle and delivered a face plant.
Nerve hold by Stevie Ray.
Knee drop by Booker T.
Double gourdbuster by Harlem Heat.
Booker T then mounted the top turnbuckle but missed the Harlem Hangover.
False tag.
Jimmy Hart came to the ring and gave Luger some silver dollars. Why? Was Luger headed directly to the slots after the match?
Meanwhile Sting made Stevie Ray taste the steel railing. Holy metal fences, Batman! Everyone's gotten a taste of that special tonight. In any event it must have tasted like the brisket dinner from John Mull's Road Kill Grill.
Both Sting and Booker T went for a cross body block, and a mid-air collision occurred.
Hot tag Luger.
A-ha! He nailed Booker T with the silver dollars, made the cover, and got the pin. Nevertheless tag belts made better presents than winning at the slots anyways.
WE HAVE NEW CHAMPIONS!
Rating: **1/2
Summary: Text-book tag match with an intriguing finish. I wonder if Sting knew that Luger used a foreign object to gain the titles.
Match 4 (non-title): Hulk Hogan versus US Champion One Man Gang
Highlights:
As Gang made his entrance a couple was shown holding a sign that read: "Hey kids, send money!" HA!
Outside the ring Hogan rammed Gang head-first into the steel steps.
WCW must love my restaurant recommendations because yet another tasting occurred as Hogan made Gang taste the steel railing. It must have tasted like the Australian Wagyu skirt steak at Top of the World.
Back in the ring Axe bomber by Hogan.
747 splash by the Gang…no-sold by Hogan. Sigh.
Clothesline in the corner by Hogan.
Big boot.
Hogan slammed Gang, dropped the leg, and got the pin as Heenan screamed "non-title."
Rating: DUD
Summary: If you've seen one Hogan match you've seen this one.
After the match the Zodiac runs in and gets nailed by Hogan. Benoit gives it a try to no avail. Savage joins Hogan in warding off both the Dungeon of Doom and the Horsemen. Sigh. While the Zodiac restrains the Giant from entering the ring the Giant calls for Hogan's head tomorrow at the Clash.
Back in the ring Gene interviews Hogan and Savage again. I wonder if WCW knew how to spell redundant or overexposure. The Monster Maniacs are ready for Flair and the Giant tomorrow night.
Conclusion: Two title changes and tons of restaurant recommendations due to all the tasting of the steel railing make for a crazy yet fun show. This is one of the best Nitros in the history of the show so you definitely don't want to miss this one. How would it fare against RAW?
TV Rating: 2.70
WWF Monday Night RAW
Live from Stockton, CA
Airdate: January 22, 1996
Attendance: 2,904
Hosted by Vince McMahon and Jerry "The King" Lawler
Sunny provides us with a very seductive discretionary warning while bending down to shoot a pool shot.
Recap of the Royal Rumble.
Opening montage.
Match 1: Vader (w/ Jim Cornette) versus Savio Vega
Highlights:
Vader missed an avalanche.
Superkick by Vega sent Vader over the top rope to the floor.
Vega followed him but was dropped across the steel railing.
Back in the ring Vader successfully hit an avalanche. Just like last night Vega got SQUISHED.
Vader bomb.
1-2-3.
Rating: DUD
Summary: Impressive WWF singles debut match for Vader.
After the match Vader delivers a second Vader bomb to Vega as Cornette blocks referee Jim Korderas. As Korderas intervenes Vader gives him a couple of head butts and tosses him out of the ring. Referee Jack Doan attempts to eject Vader and gets nailed. Vader then gives him a powerbomb. WWF interim President Gorilla Monsoon came into the ring to reprimand Vader for his actions. Monsoon decrees that Vader has been suspended indefinitely.
As Vader confronts Monsoon a "WCW Sucks" sign is shown prominently on camera. After Vader slaps Monsoon on the shoulder Monsoon responds with three chops. Vader tosses Cornette down and sandwiches Monsoon between himself and Doan who was being propped up in the corner. Vader then drops an elbow on Monsoon. Next he positions him then gives him a Vader bomb. Shawn Michaels and Razor Ramon chase Vader away from the ring. Now I see why WCW counterprogrammed the World title match in this time slot.
After the replay Vader declares war on the WWF. That would occur post-shoulder surgery for him.
A-ha! Now I get it! WCW held a Clash on 1/23 in opposition to the encore presentation of the Royal Rumble just to mess with its buyrate. Now THAT'S a clever yet devious war tactic.
Highlights of the Intercontinental title match from last night are shown.
Just as the match begins a pre-taped interview with the "Million Dollar Man" Ted DiBiase and the 1-2-3 Kid takes place. DiBiase refers to Ramon as a cry baby in reference to his loss last night.
Match 2: Razor Ramon versus Hunter Hearst Helmsley (w/ Shae Marks)
Highlights:
Atomic drop by Ramon.
Helmsley provided a low bridge to Ramon sending him sailing over the top rope to the floor.
Baseball slide by Helmsley.
After neither man could suplex one another with Ramon on the apron Helmsley lifted Ramon and crotched him on the top rope. OUCH!
Clothesline by Helmsley.
As Helmsley distracted referee Earl Hebner the 1-2-3 Kid came out and shoved a baby bottle in Ramon's mouth.
Ramon then chased the Kid around the ring and was counted out.
Rating: *
Summary: Since both men have scheduled matches at the next PPV an escape clause was needed to finish this match. With that being said this match stunk on Melba toast.
After the match Ramon returns to the ring and almost gives the Razor's Edge to Helmsley. However, Helmsley escapes and grabs Marks on his way backstage.
"For comedic purposes" according to Vince the final installment of Billionaire Ted's 'Rasslin' War Room is shown. Ted states that he's tired of stealing every idea from the WWF and requests an original idea. His mandate is met with silence. Scheme Gene has an idea but he has to reveal it on his hotline. "Don't fall for cheap imitations" is the tag line under the WWF New Generation slogan. Sigh.
Vince is in the ring and interviews Shawn Michaels. "The Heartbreak Kid" cuts a promo on Owen Hart. Meanwhile Cornette interrupts Michaels' promo in support of Owen. Michaels offers ANYTHING to get his hands on Owen. Cornette rebuts with Michaels' title shot at WrestleMania. With some provocation by Cornette along with crowd solicitation Michaels accepts the offer then tosses Cornette over the top rope to the floor.
Next week on RAW Diesel faces the "British Bulldog" Davey Boy Smith while Shawn Michaels squares off against Yokozuna. Hopefully this is better than it sounds.
Prior to the match Goldust and Marlena cut a promo complete with clapperboard. Goldust proceeds to whisper his challenge to the "Hitman." It would appear that Dustin has been taking interviewing tips from Sycho Sid.
Match 3 (non-title): Intercontinental champion Goldust (w/ director Marlena and usher) versus WWF champion Bret "Hitman" Hart
Highlights:
Vince noted that Goldust's director's name was Marlena. I have only three words in response.
As Goldust played mind games with Bret Vince shilled In Your House VI with its main event being a steel cage match for the WWF title between Bret and Diesel.
Vince also shilled the encore presentation of the Royal Rumble at 8pm EST tomorrow night. The rating for the Clash should be very, very interesting.
Bret escaped a hammerlock by sending Goldust outside the ring.
Goldust mounted the top turnbuckle and delivered a right hand.
Another derogatory sign aimed at WCW was shown: "NITRO = not in to retired old (wrestling)."
Bret countered a leg lock attempt and sent Goldust between the ropes to the floor.
Marlena tried to bring Goldust backstage, but Ramon appeared and nailed Goldust instead. He then tossed Goldust back into the ring.
Mule kick from Bret.
He then mounted the second turnbuckle and hit a clothesline.
Side Russian leg sweep.
Sharpshooter.
Bret won.
Rating: *1/2
Summary: If my highlights appear to be brief there's a distinct reason. This match was marred by a few commercial breaks in an effort to beat WCW to break. By doing so they could win the quarter hours. I wonder if it worked.
After the match Bret is shown having a black eye. Vince gets in the ring and interviews him. Bret proceeds to cut a promo on Diesel and also informs the Undertaker that he will be receiving a rematch.
Exclusive press conference with Billionaire Ted on why he wants to put the WWF out of business will air next week. Oh brother.
Conclusion: If anything could establish Vader as a monster heel that first segment accomplished that goal. The rest of the show attempted to showcase the wrestlers involved in the next PPV and did a good job. If there was any blemish on this show it would definitely be the Billionaire Ted skit.
TV Rating: 2.90
Who won? Lookee, lookee here. The beating WCW to break tactic worked for the WWF as they won 2.9 to 2.7. The fact that they could trump a Vegas show that featured two title changes showed how pivotal the Royal Rumble fallout/Road to WrestleMania material truly was. The Vader introduction kept the RAW audience from changing the channel so kudos to them.
See you next time for the Clash XXXII!
Comments? Suggestions? Send them to me at rsg@rockstargary.com and follow me on Twitter (@rockstargary202).
Custom Search