WELCOME TO ROCK STAR GARY REFLECTIONS!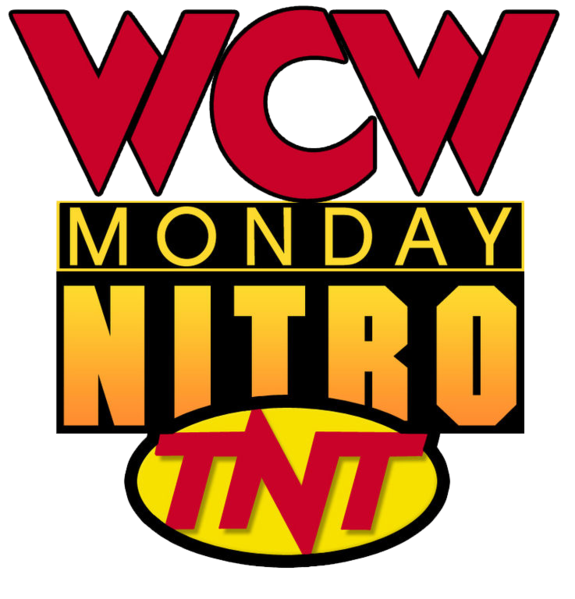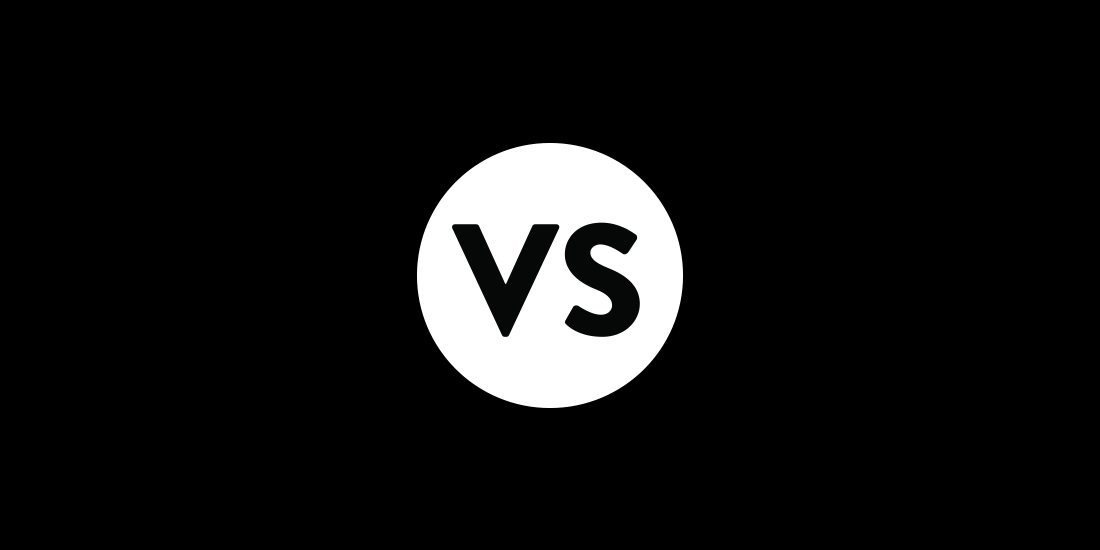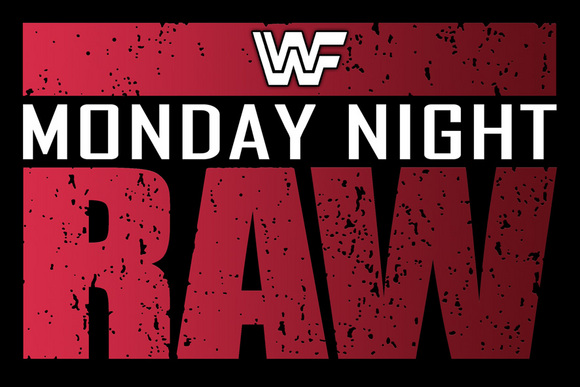 WCW Monday Nitro
Live from Johnson City, TN
Airdate: September 18, 1995
Attendance: 3,200 (2,031 paid)
Hosted by Eric Bischoff, Bobby "The Brain" Heenan, and Steve "Mongo" McMichael
The not-yet-fired Vader still resides in the opening montage.
Eric notifies us that there is an emergency in the back. "Mean" Gene Okerlund has already been deployed as an ambulance backs up. Actually the Taskmaster and the Giant emerge from the rear of the ambulance. Giant whispers his promo. Obviously he'd improve during his career. Giant has the gall to infer that Andre the Giant is his father. Sacrilege!
Match 1: The American Males versus the Blue Bloods
Highlights:
As Eaton made his way through the entrance both members of Harlem Heat destroyed him and sent him to the back. I guess we have an impromptu change.
Psst…Lord Steven Regal was in Japan wrestling alongside Scott Norton. Oh ok.
Let's put the belts on the line for no reason whatsoever. Referee Nick Patrick held the belts up in the air.
REAL Match 1 for WCW World tag team titles: Harlem Heat (champions w/ Sister Sherri) versus the American Males
Highlights:
For those unaware the American Males were Marcus Bagwell and Scotty Riggs.
Dropkick by Riggs to Stevie Ray.
Double dropkick by the American Males to Stevie Ray. Who do they think they are? The Rock'n'Roll Express? If so, where's Riggs' mullet?
Sidewalk slam by Stevie Ray on Bagwell.
Powerslam by Booker T to Bagwell.
Booker T missed the leg drop.
Axe kick by Booker T to Riggs.
Leg lariat from Booker T to Riggs.
Fans in the second row (one of them being Heather Norton, Jim Cornette's girlfriend at the time) held up a "We want it RAW!!!" sign.
Somersault leg drop missed by Booker T.
Hot tag Bagwell.
Dropkick by Bagwell on Stevie Ray.
Another for Booker T.
A third one was swatted away by Stevie Ray.
Booker held Riggs for Sherri to nail him with her shoe, but Colonel Parker came to ringside to distract Sherri.
Booker T attempted a pump-handle slam, but Bagwell landed on top of him.
As Parker swept Sherri off her feet and took her away the American Males stole the pin!
WE HAVE NEW CHAMPIONS!
Rating: **
Summary: Tag formula worked well here. Fresh faces in the tag ranks are much appreciated by yours truly.
Slim Jim ad featuring the "Macho Man" Randy Savage. Snap into it!
In the ring Gene interviews Ric Flair. The Nature Boy has his robe on and is ready to rock in the main event against "Flyin'" Brian Pillman. According to Flair, Arn "broke the code." He then made a Boomer Esiason reference, and he's definitely not finished with AA.
Check out WCW Saturday Night this Saturday at 6:05pm ET!
Match 2: "Mr. Wonderful" Paul Orndorff versus Johnny B. Badd
Highlights:
Orndorff emerged while carrying a small mirror. His entrance music makes me want to change the channel.
Eric notified us that Badd received nine stitches for his eye wound from last night.
Dropkick to the knee by Orndorff.
After slamming Orndorff Badd mounted the top turnbuckle but came down to hit boots.
After a commercial break Badd tried a splash off the ropes but hit knees.
Orndorff mounted the top turnbuckle and tried a splash, but nobody was home.
Plancha by Badd.
Double axe handle from the top rope by Badd.
Badd countered a piledriver attempt with a back drop.
Orndorff countered Badd's piledriver with a back drop.
Badd tried a sunset flip, but Orndorff sat down on Badd's shoulders and got the pin.
Rating: **
Summary: Eric mentioned Badd's fatigue in this match and I have to concur. Badd had his charisma flowing but his energy was low on the gas gauge. While I understand WCW trying to repackage a veteran wrestler in Orndorff putting him over Badd who won a grueling match on PPV the previous night made no sense.
Randy Savage is on the beach lifting weights. Suddenly the Taskmaster pushes his spotter out of the way along with the weight down on Savage. He throws sand in Savage's eyes and beats him up on the weight bench. A couple of Baywatch lifeguards and Ric Flair (?) separate the Taskmaster and Savage. Flair, ever the professional, is wearing wrestling boots and knee pads. It would also appear that he's been converted into a fan favorite.
In the ring Gene interviews Randy Savage. He tells Flair "Thanks, but no thanks." Next he tells Hogan that he's a poor judge of character then badmouths Luger. Speaking of the Total Package Luger makes his way to the ring. Just as Savage questions Luger's intentions, Luger questions Savage's wrestling aspirations. They practically come to blows before Gene begs for decorum.
We get the Hogan promo where the Giant ran over Hogan's motorcycle. Following that nonsense we see the Giant's run-in at the end of WarGames attacking Hogan.
Match 3: "Flyin'" Brian Pillman versus "Nature Boy" Ric Flair
Highlights:
Pillman missed a dropkick.
After tossing Pillman to the floor Flair mounted the top turnbuckle and came down on Pillman.
Flair flip.
Flair ducked a clothesline and delivered one of his own.
Again Flair mounted the top turnbuckle but ate a dropkick on the way down.
Pillman rammed Flair's arm into the ring post and then into the steel railing.
Flair made Pillman eat the steel railing. Tasted like the smoked duck breast at Gourmet and Company.
Springboard sunset flip by Pillman met with a right jab between the eyes.
Heather holds up another sign briefly stating "J.C. loves Eric Jerkoff." Tasteful.
Flair mounted the top turnbuckle again only to come down the hard way.
Pillman mounted the top turnbuckle to attempt a splash but only hit canvas.
Flair attempted a figure-four leg lock, but Pillman countered with an inside cradle.
In what appeared to be a knee crusher Flair hit a belly-to-back suplex instead.
Flair slapped on the figure-four leg lock, Pillman submitted, and the crowd rose to their feet.
Rating: ***
Summary: Due to TV time constraints this match was cut significantly. Flair and Pillman appeared to rush to the finish whereas on PPV they could have gone another 10-15 minutes. Halloween Havoc, perhaps?
After the match Flair calls out Arn Anderson. He challenges him to a match next week. It was a second time in two weeks Flair said "ass."
Next week Disco Inferno faces "Das Wunderkind" Alex Wright. Also Kurasawa will be in action. Additionally Savage will face the Taskmaster, and Lex Luger will face Meng. That's a lot to cram into an hour!
Conclusion: The show had a much better pace to it despite the short main event. I'm not incredibly sure how RAW was counter-programmed yet, but with the Orndorff-Badd match and the Savage interview there was a window for viewers to switch to RAW to see if they had a better show. Let's check it out!
TV Rating: 2.40
WWF Monday Night RAW
Taped from Canton, OH
Airdate: September 18, 1995 (taped from 8/28)
Attendance: 1,600
Hosted by Vince McMahon and Jerry "The King" Lawler
We open with highlights from last week showcasing the upcoming Ramon-Kid match.
Match 1: The 1-2-3 Kid versus Razor Ramon
Highlights:
A pair of spinning heel kicks by the Kid.
A high cross body attempt by the Kid became an exercise of punting the ribs in the corner by Ramon.
Fallaway slam from the middle turnbuckle by Ramon.
Discus punch by Ramon sent the Kid to the floor.
The Kid flipped out of a hip toss only to succumb to a chokeslam.
The Kid flew over the top rope and delivered a dropkick to Ramon.
Another spinning heel kick by the Kid.
Sleeper by the Kid.
Ramon countered with a belly-to-back suplex.
Running clothesline in the corner by Ramon.
Ref bump. Referee Earl Hebner and the Kid were knocked outside the ring.
Dean Douglas ran in, mounted the top turnbuckle, and splashed the back of Ramon.
The Kid made the cover and got the pin. Hebner added the slow count for full effect.
Rating: **
Summary: This match was put together solely to promote the match between Ramon and Douglas this Sunday on PPV.
"The Report Card" featuring Dean Douglas Wait a minute! When Douglas interfered during the previous match he was dressed in street clothes; however, here he is wearing his robe and wrestling gear. The crispness of a live Nitro definitely overshadows little mistakes made on a taped RAW. Anyways, Dean grades the Kid's performance with a D for "dumb." He then grades Ramon with an E for "elevate." Not so surprisingly he gives himself a grade of A for his performance. This Sunday he will grade himself with an N for "No-Brainer." While Douglas may feel he's being clever, I give this a W for waste of time.
This past weekend on Superstars "Million Dollar Man" Ted DiBiase got slopped by the Godwinns.
Match 2: Tatanka and Kama (w/ Ted DiBiase) versus Savio Vega and Bob Holly
Highlights:
Dropkick from Vega to Tatanka.
Make that 2.
Another dropkick from Vega sent Kama over the top rope to the floor.
A pair of arm drags by Holly to Kama.
Behind referee Jack Doan's back Kama nailed Vega.
Elbow drop by Tatanka on Vega.
Double clothesline put both Tatanka and Vega down.
Hot tag Holly.
Knee lift by Holly to Kama.
Missile dropkick by Holly.
Kama caught Holly coming off the top rope and delivered a powerslam for the pin.
Rating: **
Summary: Nothing worth noting here. With Nitro running concurrently against this match I'd watch it instead.
Ramon whispers his challenge to Douglas.
Promo for WrestleMania XI: the Special on 9/30.
On Superstars LaFitte stole Bret's glasses and jacket.
Match 3: Jean-Pierre LaFitte versus Brian Walsh
Highlights:
LaFitte missed an avalanche in the corner.
Dropkick by Walsh.
A second one was swatted away.
On the set of Lonesome Dove Bret Hart was on the phone.
Walsh mounted the top turnbuckle but got caught and thrown.
Running guillotine by LaFitte.
Backbreaker by LaFitte.
He then mounted the top turnbuckle and delivered the Cannonball (rolling senton).
Rating: DUD
Summary: LaFitte may be ready for Bret Hart on Sunday, but this match was only made interesting by the Bret phone call.
Promo for In Your House 3. Monsoon promises that "titles will change hands." Keep that in mind for my IYH recap.
Next we see a recap of Mabel's coronation at King of the Ring and his spectacular SQUISH of Diesel at Summerslam.
This edition of RAW is brought to you by Levi's, Pep Boys, and milk.
We see the finish to the tag title victory for Owen and Yokozuna at WrestleMania XI.
Match 4: Owen Hart and Yokozuna (w/ Jim Cornette and Mr. Fuji) versus Men on a Mission
Highlights:
I understand showcasing the World tag team champions in the main event prior to the PPV, but why are they facing a heel team?
Ominous point: Three of the four wrestlers in this match are no longer with us.
Clothesline by Owen to Mo.
Powerslam by Mo.
Mabel missed an avalanche.
Sunset flip by Owen transitioned into a short series of pinfall attempts.
Owen sent Mo over the top rope to the floor.
Outside the ring Owen rammed Mo into the steps.
Spinning heel kick by Owen.
Finally we get the epic encounter of 600+ lb. Yokozuna versus well over 500 lb. Mabel.
"Flying" clothesline by Mabel took Yokozuna off his feet.
Mabel pressed Owen into Yokozuna.
Missile dropkick by Owen.
Reverse neckbreaker by Owen.
Owen mounted the top turnbuckle but got caught.
Mo gave him a superplex.
Owen gave Mo a drop toehold, held him down, and Yokozuna dropped his leg on his head. OUCH!
1-2-3 The champs win.
Rating: **1/2
Summary: If Owen wasn't in this match it would stink up the whole arena.
Pre-recorded promo by Diesel and Shawn Michaels.
In the ring Vince interviews the tag champs with Jim Cornette and Mr. Fuji. Name dropping of the "two dudes with attitude" by Vince wake up the crowd. Cornette refers to them as "two fellows who are yellow." That was pretty clever! He then questions the loyalty between Michaels and Diesel.
Jerry Lawler predicts that Yokozuna will pin Diesel to regain the WWF title for the 3rd time. Next week the British Bulldog will face the Undertaker.
Conclusion: Very blasé edition of RAW. While a few of the matches on the upcoming PPV were hyped the matches that showcased the wrestlers involved didn't excite me very much.
TV Rating: 2.50
Who won? Throughout the episode of RAW Vince promoted a special Thursday version of RAW. I gather USA wanted to pop another rating by showing it later in the week too. RAW won by the slim margin of 2.5-2.4. I guess "Mr. Wonderful" doesn't generate ratings. RAW occurs live the night after their PPV while Nitro hypes an action-packed night to duel with them. Stay tuned!
See you at In Your House 3!
Comments? Suggestions? Send them to me at rsg@rockstargary.com and follow me on Twitter (@rockstargary202).
Custom Search