WELCOME TO ROCK STAR GARY REFLECTIONS!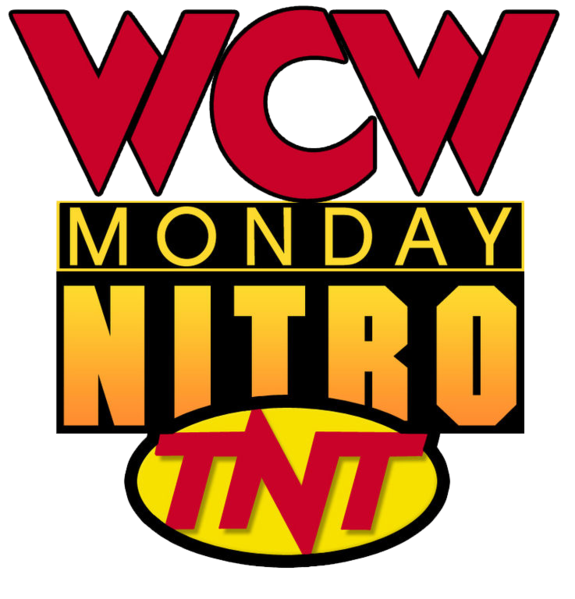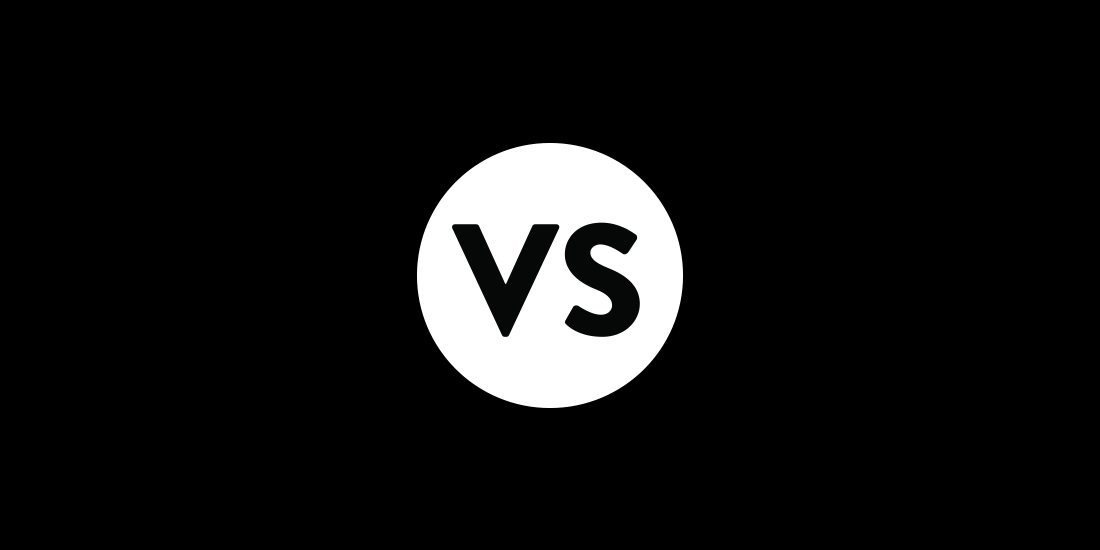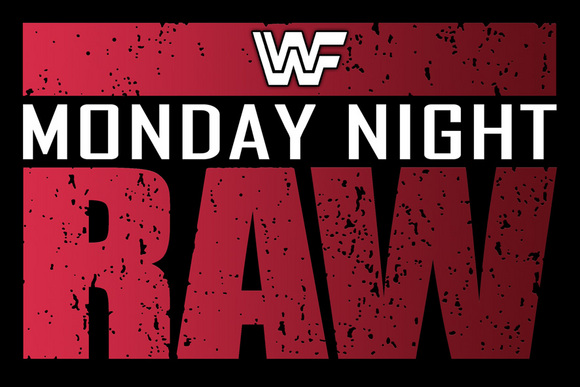 WCW Monday Nitro
Live from Charleston, SC
Airdate: January 8, 1996
Attendance: 5,000 (2,300 paid)
Hosted by Eric Bischoff, Bobby "The Brain" Heenan, and Steve "Mongo" McMichael
Opening montage.
Match 1: "The Crippler" Chris Benoit (w/ the "Loose Cannon" Brian Pillman) versus "Das Wunderkind" Alex Wright
Highlights:
Before Wright could remove his jacket Benoit delivered a clothesline.
Snap suplex.
Back elbow.
Northern Lights suplex for 2.
After Benoit tossed Wright outside the ring and distracted referee Nick Patrick Pillman choked Wright with his t-shirt.
Wright performed a back flip off the top rope to avoid a charging Benoit.
Standing leg lariat by Wright. Awesome!
After leaping to the top turnbuckle Wright executed a flying body press.
Catapult from Wright sent Benoit onto and over the top rope to the floor. Is that a DQ?
No!
Baseball slide by Wright sent Benoit into the steel railing back-first.
He then mounted the top turnbuckle and hit Benoit with a sweet tope.
Dropkick.
Boston Crab.
Meanwhile Eric denigrated the WWF for raising the price of the Royal Rumble (from $24.95 to $29.95).
STF by Wright.
After giving Benoit a cross-corner whip Wright delivered a back elbow.
Vertical suplex.
As Wright came off the ropes Pillman attempted to trip him. In retaliation Wright gave him a plancha.
Springboard splash hit knees.
After a back-and-forth counter-to counter exchange Benoit gave Wright a dragon suplex for the pin.
Rating: ****
Summary: Wow! This is yet another example of a quick and dirty version of something that could be spectacular on PPV. Check this one out!
After the match Pillman flashes the four fingers in Wright's face. When Wright brushes him off Pillman spits in his face. Eric questions Pillman's WCW tenure shortly thereafter.
Match 2: Lord Steven Regal (w/ Jeeves) versus Eddie Guerrero
Highlights:
Dropkick from Regal to Guerrero's leg. Before you think it equates to an Erik Watts dropkick Regal did it intentionally to take Guerrero off his feet. For those not familiar with my comparison watch Erik Watts at Starrcade '92 for reference.
Regal showed off his mat wrestling repertoire much to Guerrero's chagrin.
If besmirching the price of the PPV wasn't bad enough Eric referred to the upcoming WWF PPV as the "Royal Fumble." Seriously?
While I enjoyed Regal's mat wrestling in his ten-minute World TV title matches in previous years putting this style of match on Nitro against your competition was like inviting death. Sorry, your lordship.
Knee in the midsection by Regal.
Guerrero countered a butterfly suplex with an arm drag.
Head scissors.
Dropkick.
Pinfall reversal sequence.
Unique rollup by Guerrero got 2.
Reverse suplex by Regal.
Another pinfall reversal sequence.
Dropkick by Guerrero.
After being the recipient of numerous European forearms and being outwrestled on the mat Guerrero hooked a backslide out of nowhere and got the pin.
UPSET CITY! TAKE THE COURT!
Rating: ***
Summary: Great story told here; however, it wasn't as exciting as it could have been.
After the match Regal adds a couple more European forearms before Guerrero escapes the ring in victory.
By the entrance "Mean" Gene Okerlund interviews Sting and Lex Luger but slips in a dig about the WWF's New Generation's addition of a couple of older wrestlers to the Royal Rumble. Anyways, Sting questions Luger's loyalty while still shots of the triangle match from Starrcade are shown. Luger claims that he was only reaching for help after injuring his knee in the match. Regardless Sting would love to be a tag team with Luger in Las Vegas. Sting seems a couple fries short of a Happy Meal® with that decision.
On WCW Saturday Night Mike Ditka is interviewed. And you thought the RAW Bowl incorporated football into wrestling? Also Ric Flair defends the WCW World title against Randy Savage (aired 1/13, taped 1/10).
Match 3: Diamond Dallas Page versus Sting
Highlights:
On his way to the ring DDP referred to Johnny B. Badd as "Johnny B. Bozo."
Prior to the bell DDP rubbed his cigar in Sting's face.
DDP's looking rather svelte here than in 1995. I wonder if he was taking yoga classes.
Meanwhile he got hung up in the ropes, and Sting dropkicked him to the floor.
Plancha by Sting. Now THAT'S the Stinger I like.
He then rammed DDP in to the apron face-first.
Botched leapfrog as DDP stood up too early. OUCH!
Belly-to-back suplex by DDP.
Swinging neckbreaker.
Rope-assisted rear chin lock.
Face buster by Sting.
Inverted atomic drop. I believe that was a receipt for the botched leapfrog.
Dropkick.
Stinger splash.
Leg sweep followed by a Scorpion death lock attempt, but DDP was too close to the ropes.
Neckbreaker by DDP.
Inside cradle by Sting got 2.
Back elbow by DDP.
Belly-to-back suplex attempt by DDP, but Sting flipped out of it.
After a leg sweep Sting applied the Scorpion death lock and got the submission.
Rating: **1/2
Summary: Nice improvement by DDP despite the serious botch. I truly believe the chin lock spot in the middle was to help Sting recover from it.
Catch Clash XXXII on January 23 from Las Vegas on TBS at 8:05pm EST.
Match 4: WCW World champion "Nature Boy" Ric Flair and Arn Anderson versus Hulk Hogan and "Macho Man" Randy Savage
Highlights:
So last week these 4 fought one another in singles matches now they'll team up to face one another. Let's hope we don't get the same ending as last week.
Big boot from Hogan to Flair.
Clothesline.
Add one for Arn as well.
Another for Flair.
Yet another for Arn. Methinks someone needed a wrestling lesson.
After each Horseman received a slam they retreated to the floor.
After tagging in Savage delivered a double axe handle to Arn's arm.
With Arn on the apron Savage made him eat a Hogan boot sending him to the floor again.
Savage mounted the top turnbuckle and hit the double axe handle.
Upon tossing Arn back into the ring Savage mounted the top turnbuckle again and hit another double axe handle.
Eric mentioned that next week Hogan will face Meng while Savage will face Luger. Are these matches getting to be as repetitive as I think they are?
Flair mounted the top turnbuckle but came down the hard way.
Savage then applied the figure-four leg lock.
Arn attempted to interfere, but Hogan applied the figure-four to him.
DDT by Arn to Savage.
With referee Randy Anderson distracted by Hogan Flair tossed Savage over the top rope to the floor.
Arn then made Savage taste the steel railing. It must have tasted like Red's dry aged porterhouse at Halls Chop House. Mmm.
Flair-assisted abdominal stretch by Arn.
Belly-to-back suplex by Flair.
Sleeper by Savage to Arn.
While Arn distracted Anderson Flair whipped Savage into the steel railing.
Savage countered a hip toss with a backslide for 2.
Knee crusher by Flair.
Leg sweep followed by a figure-four leg lock countered into an inside cradle for 2.
Make that 2.
Arn tried the DDT again, but Savage grabbed the top rope.
Hot tag Hogan.
He then no-sold a chop by Flair.
Clotheslines again to Flair and Arn.
Double clothesline by Hogan sent both Flair and Arn over the top rope to the floor.
SPINEBUSTER…no-sold by Hogan. Sigh.
Hulk-up time!
Big boot.
Leg drop.
1-2-3.
Rating: ***1/2
Summary: While I understand a clean finish in this match no-selling a spinebuster is INEXCUSABLE! With that being said this match was better than I thought it would be.
After the match Benoit and the Taskmaster are brawling at ringside while the Giant enters the ring. After Hogan and Savage dispatch Flair over the top rope the Giant rams both of their heads together. Lest I forget Benoit and the Zodiac are also brawling at ringside. Giant delivers a chokeslam to Hogan then to Savage. Again the Zodiac restrains the Giant.
Conclusion: A great opener and a good main event make for a good program. The meat in the middle wasn't as juicy, and I wonder how it stood up against RAW. Let's find out.
TV Rating: 2.80
WWF Monday Night RAW
Taped from Newark, DE
Airdate: January 8, 1996 (taped 12/18)
Attendance: none listed (ZERO sales tax and probably as many shits given by this point)
Hosted by Vince McMahon and Jerry "The King" Lawler
Again this edition of RAW is brought to you by Totino's pizza rolls. Thanks, WWE Network!
The opening montage has reverted back to the original theme with recent happenings inserted. So much for wrestling atop Titan Towers.
Prior to the match we see the THUD heard 'round the world yet again. I wonder if Vince has ever heard the expression "beating a dead horse" before.
Match 1: "Double J" Jeff Jarrett versus Hakushi
Highlights:
Leg sweep by Hakushi.
Jarrett backdropped Hakushi over the top rope to floor, but Hakushi landed on his feet.
He then mounted the top turnbuckle and delivered a flying shoulder block.
Dropkick.
Short-arm clothesline by Jarrett.
Running guillotine.
Rope-assisted abdominal stretch.
Botched swinging neckbreaker as Hakushi tried to sell a DDT.
Missed dropkick by Hakushi.
Flying body press by Hakushi missed.
Handspring back elbow.
Springboard splash hit knees.
Figure-four leg lock by Jarrett got the submission.
Rating: *1/2
Summary: From the looks of things Shinzaki's WWF career may be waning here. This was a typical showcase match for Jarrett which doesn't say much. The crowd couldn't care less.
Slam Jam with Jim Ross who plugs the Royal Rumble which emanates from Fresno, CA on January 21 only on PPV. Doug Gilbert, Jake "The Snake" Roberts, Jerry "The King" Lawler, Fatu, and Isaac Yankem will be involved in the Royal Rumble match. Last week it was announced that Vader would also compete in the match. His training vignette is shown again. Other entrants include Henry Godwinn, Marty Jannetty, Kama, Bodydonna Skip, and Takao Omori from All-Japan Pro Wrestling (AJPW). Okerlund's comments on Nitro don't appear to be tremendously accurate with his "Social Security" comment, and you wonder why the WWF mocked him here.
Speaking of said mocking, "Scheme Gene" teases a backstage rumor.
Match 2: Ahmed Johnson versus Jeff Brettler
Highlights:
Outrageous Zubaz for Brettler here. Someone call the wardrobe department as this is truly a malfunction.
Spinning Taz-plex by Johnson.
Clothesline that was sold with a 360° flip by Brettler. Nice!
Scissor kick.
Bicycle kick.
Spinebuster.
Pearl River Plunge.
1-2-3.
Rating: DUD
Summary: Showcase match for Johnson. I fear for Jarrett's life at the Royal Rumble.
Speaking of Jarrett he runs into the ring and almost murders Johnson with his guitar. Instead he nails the top turnbuckle with it breaking it in the process. Having missed he ran scared all the way back to the dressing room. Johnson proceeds to disintegrate the remnants of jarrett's guitar.
Next week on RAW: the Undertaker faces Isaac Yankem and Owen faces Marty Jannetty. Better things were on the horizon for Jacobs.
Brother Love interviews the "Million Dollar Man" Ted DiBiase who holds the million dollar belt. DiBiase then introduces the Ringmaster. Holy shit! It's Superstar Steve Austin! DiBiase crowns him the million dollar champion and straps the belt around his waist. Austin stretches out his right hand and asks the viewers out in TV land to touch their screens to feel the power of someone who is "destined for success." Wow! That's quite a prognostication. Austin states that he's in the Royal Rumble and plans on winning.
Quick aside: JJ Dillon, head of talent relations at the time, was familiar with Steve Austin's work, but clearly no one had watched Austin's ECW promos prior to hiring him for two reasons. First, the Ringmaster gimmick is death on wheels. Second, having DiBiase as a manager for someone who doesn't lack charisma made Austin extremely one-dimensional. The only positive I can conjure from the Austin/DiBiase association is that the WWF wanted Austin to be a heel and felt the pairing accomplished that goal.
Regarding the Bret-Bulldog match from IYH V referee Earl Hebner was interviewed and asked about the blood loss by Bret. He believed Bret's faculties were still in check throughout the match so he didn't stop it.
Match 3: Goldust versus Aldo Montoya
Highlights:
Belly-to-back suplex by Goldust.
Lariat.
Clothesline by Montoya.
Back drop.
Goldust countered a hip toss into the Curtain Call.
1-2-3.
Rating: ½*
Summary: Short but effective showcase match for Goldust. Polaco's future lay ahead of him by this point in his career.
We return to the Slam Jam with Jim Ross. He hypes Shawn Michaels' press conference. Said event is shown as Michaels enters his name into the 1996 Royal Rumble in direct contrast to those god-awful retirement rumors mere weeks ago. Scheme Gene then teases a Royal Rumble entrant and with some slight provocation from Ross claims that it's "Vader time." Sheesh!
Other superstars' reactions to Michaels' involvement in the Rumble:
Diesel: "Business is business…"
Ramon: "It's too soon, Chico."
Owen: "I hurt you bad, and you're not ready…"
A replay of the Smith-Bret World title match from IYH V is then shown. Please visit my IYH V recap to get my thoughts. However, my thoughts on the replay of this match are as follows: simply put this is a ratings grab by the WWF. They already knew the buyrate for the PPV and knew if they re-aired the main event two things would happen. First, a larger audience would be able to watch it instead of the live main event on Nitro, and secondly along with showcasing Goldust the use of blood on TV (with an appropriate viewer discretionary warning) would attract a different level of attention to the WWF.
Pre-taped interview with the Undertaker and Paul Bearer followed by the announcement of the Royal Rumble sweepstakes winner.
In addition to the announced matches for next week is a match involving the Ringmaster.
Billionaire Ted's 'Rasslin' War Room: Ted wants a new slogan for the 'rasslin'show. Russo offers "uncut, uncensored, uncooked" but is shot down. (it wouldn't be the first time for him. Sorry, Vinnie.) Another board member offers "unbelievable" which is a direct shot at Hogan's no-selling of big moves such as the SPINEBUSTER. I tend to concur. Ted shoots that down by stating that it's too close to being the truth and shouldn't be revealed. Next "where the good old boys play" receives a mention, but the Huckster takes exception to the use of the word "old." Nacho Man suggests "where the big boys play" and Ted appreciates his contribution. Nacho Man then asks about steroid testing but the Huckster tells him that they "aren't In the WWF anymore." OUCH!
Conclusion: Having already seen the PPV this episode is by all means one to skip.
TV Rating: 3.00 (Wow! The first rating in the 3's)
Who won? Give the people a PPV main event free on TV and they will watch it. RAW won with its biggest number to date 3.0 to 2.8. As you can see since Monday Night Football is no longer in direct competition both RAW and Nitro's numbers increased.
If I can add one more thing…the insults being exchanged back-and-forth on each program are juvenile and unnecessary. I hope this trend doesn't continue much longer.
Next week Nitro brings more of the same while RAW offers the Undertaker and the wrestling debut of Steve Austin the Ringmaster. I wonder who will win.
See you next time for week 19 of the Monday Night War!
Comments? Suggestions? Send them to me at rsg@rockstargary.com and follow me on Twitter (@rockstargary202).
Custom Search