WELCOME TO ROCK STAR GARY REFLECTIONS!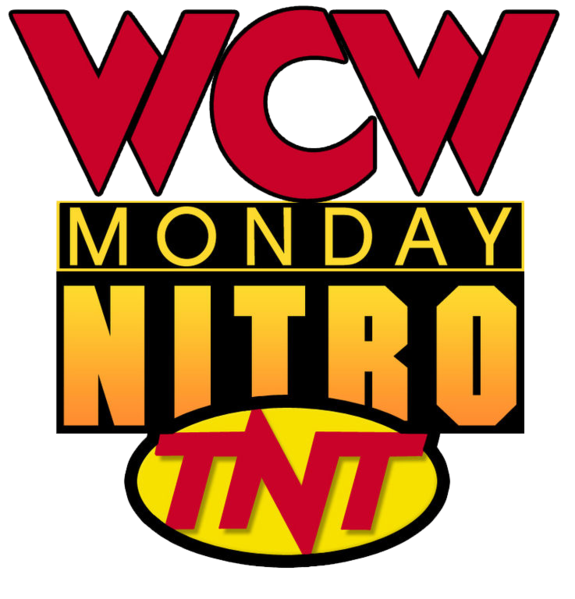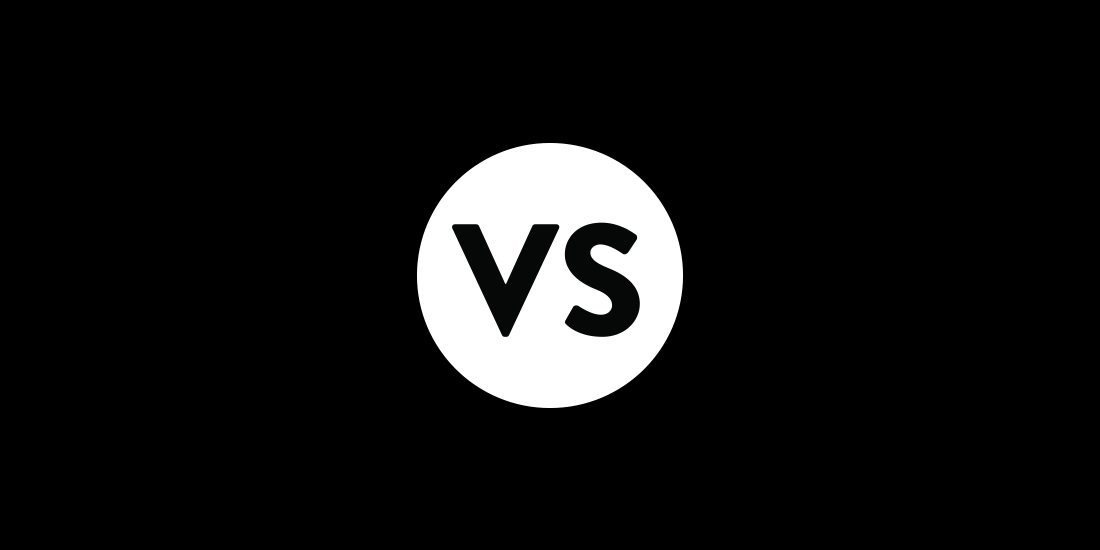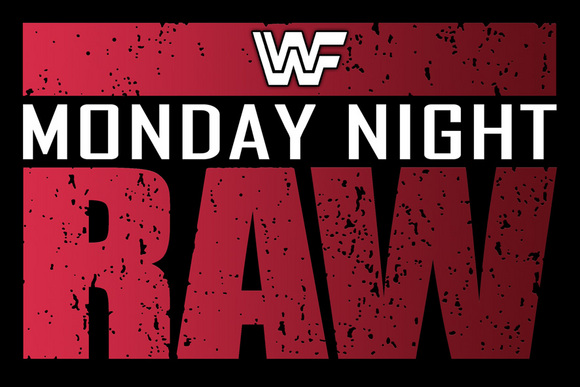 WCW Monday Nitro
Live from Charlotte, NC
Airdate: December 11, 1995
Attendance: 4,500 (3,900 paid)
Hosted by Eric Bischoff, Bobby "The Brain" Heenan, and Steve "Mongo" McMichael
While I may have referred to Norfolk and Salem as Horsemen country, most definitely Charlotte is FLAIR country. Let's see how the crowd reacts to everything tonight.
Opening montage.
Match 1: Eddie Guerrero versus Mr. JL
Highlights:
Clothesline by Guerrero.
After a springboard backflip Guerrero delivered a tilt-a-whirl backbreaker.
Springboard senton.
Backdrop suplex.
Abdominal stretch.
Mr. JL countered a powerbomb attempt with an arm drag.
Make that 2.
Inverted atomic drop by Guerrero.
Headscissors by Mr. JL.
Guerrero mounted the top turnbuckle and gave Mr. JL an arm drag.
After placing Guerrero on the top turnbuckle Mr. JL dropkicked him to the floor.
Somersault senton from the apron to the floor by Mr. JL.
Back in the ring Mr. JL executed a vertical suplex.
After giving Guerrero a cross-corner whip Mr. JL delivered a dropkick.
Pinfall reversal sequence commences with Guerrero pinning Mr. JL.
Rating: ***1/2
Summary: I've said it before and I'll say it again. Put these guys on PPV and watch them entertain you.
By the entrance "Mean" Gene Okerlund interviews Lex Luger with Jimmy Hart. Highlights from Halloween Havoc and World War III are shown followed by highlights from last week. Luger vows to win the triangle match and then the World title at Starrcade.
Speaking of which Starrcade '95 will be on December 27 only on PPV!
Match 2: "Mr. Wonderful" Paul Orndorff versus Disco Inferno
Highlights:
Disco had "Monday Nitro Fever" on the back of his tights.
After receiving a cross-corner whip Orndorff nailed Disco with a back elbow.
Inverted atomic drop.
Running elbow to the head.
Shaky-shaky elbow drop.
Belly-to-back suplex got the pin.
Rating: *
Summary: What? No piledriver? I feel ripped off. Orndorff must pay for his indiscretion!
By the entrance Gene interviews three of the Four Horsemen (Benoit was in Japan) as the crowd erupts. Pillman sings the chorus of "Being a Horseman" then makes fun of the Dungeon of Doom while also taking Orndorff to task. As Flair asks "What's causin' all this?" the crowd explodes again. Orndorff returns to refute Pillman's comments. He states he could have been a Horseman. He claims the only reason Pillman is a Horseman is because he carries Flair and Anderson's bags. OUCH! Pilman attacks but Orndorff takes over. Once it becomes three-on-one Pillman nails him in the solar plexus. Flair then makes him taste the steel railing. It must have tasted like the Char Siu duck breast at Carpe Diem. Next they set Orndorff up for a spike piledriver…and hit it on the CONCRETE floor! That's it! "Mr. Wonderful" is finished. Stick a fork in him already! Here's the twist to the story: They did this so that the fans in the arena would BOO them. Instead they WOO at them for being cool. I fear for the reaction that Hogan and Sting will receive later.
Quick aside: Orndorff was already suffering from neck problems. This was his last match as an active wrestler. He would continue being an agent but would not be forgotten.
On WCW Saturday Night Sting will face Sgt. Craig "Pitbull" Pittman (aired 12/16, taped 11/29). The aforementioned Pillman will challenge Johnny B. Badd for the World TV title, and "Das Wunderkind" Alex Wright will square off against Bunkhouse Buck. Lastly, Eddie Guerrero will be in action (wrestling the unmasked Jerry Lynn).
Back from commercial the EMTs put Orndorff on a board and in a neck brace. Former manager Heenan is standing by looking very concerned.
Match 3: "Hacksaw" Jim Duggan versus "The Total Package" Lex Luger (w/ Jimmy Hart)
Highlights:
Hip toss and clothesline by Duggan.
Elbow drop.
Make that 2.
Meanwhile Orndorff was wheeled into the back of an ambulance.
Clothesline #2 by Duggan.
Behind referee Nick Patrick's back Duggan pulled out the tape.
Jimmy Hart got up on the apron with Duggan's 2x4.
When Duggan confronts him Luger hit Duggan with his forearm sending him into the 2x4.
He then put a dazed Duggan in the torture rack to CHEERS.
Rating: ½*
Summary: Bizarre crowd reaction to the heel Luger here. Welcome back to the midcard, Duggan. Luger will face Masahiro Chono at Starrcade.
A creative fan holds up a sign reading "the house Flair built." You can't argue with him based upon the reactions thus far.
By the entrance Gene interviews WCW World champion "Macho Man" Randy Savage. At Starrcade Savage will face Tenzan initially then the winner of the triangle match for the title (should he successfully defend his title next week). As a matter of fact Savage will defend the WCW World title against the Giant next week in Augusta, GA.
Promotional consideration paid for by Slim Jim (featuring the "Macho Man").
Match 4: Sting and Hulk Hogan versus "Nature Boy" Ric Flair and "the Enforcer" Arn Anderson
Highlights:
Huge reaction (as expected) for Flair and Arn.
Hogan came to the ring to a tremendously negative reaction.
Arn countered a Sting hip toss with an arm drag.
While Sting gave Arn a gorilla press slam the crowd loudly chanted "Hogan sucks."
Arn wanted Hogan in the ring, and his request was honored.
Flair tagged in and chopped Hogan, but Hogan no-sold it.
Flair flip but he ran right at Sting who rang his bell sending Flair to the floor.
Behind referee Randy Anderson's back Arn nailed Hogan from behind.
Clothesline in the corner by Arn…no-sold by Hogan.
Standing choke followed by a clothesline in the corner.
Hogan ducked a clothesline by Flair and delivered one of his own.
Sting tagged in and gave Flair a gorilla press slam.
Hip toss and dropkick.
Eric mentioned that Sting will face Kensuke Sasaki at Starrcade, but the US title will NOT be on the line.
Backslide by Sting.
Ten punch count-along broken with an inverted atomic drop by Flair.
Arn mounted the top turnbuckle but got caught and tossed down to the mat.
Scorpion death lock on Arn, but Flair interjected.
Scorpion death lock on Flair, but Arn planted Sting with a DDT.
As the crowd erupted from that Luger and Hart made their way to ringside.
Outside the ring Luger rammed Hogan into the ring post.
He then put Hogan in the torture rack.
After Luger and Hart made their exit Hogan was shown down on the floor.
Meanwhile In the ring Flair dropped a knee on Sting's knee.
Chop block by Flair. Personal foul #1 Defense. 15 yard penalty. First down.
Arn rammed Sting's knee into the edge of the apron.
Figure-four leg lock.
While in the hold Sting made his way to the corner to tag Hogan.
Anderson didn't see it, so Hogan returned to his corner.
Sting stopped selling Flair's chops.
Flair mounted the top turnbuckle but came down the hard way.
Arn set up for the spinebuster, but Sting rammed his head into the mat instead.
Hot tag Hogan.
Spinebuster to a MONSTROUS reaction.
Unfortunately Hogan no-sold it.
Big boot to Arn.
One for Flair too.
Leg drop.
Stinger splash to Flair.
1-2-3.
Rating: ***
Summary: Anywhere else in the country besides Flair country would this finish be acceptable.
After the match Pillman enters the ring and nails Sting. The Horsemen put the boots to both Sting and Hogan until Luger arrives. He stops Pillman from attacking Sting then delays Sting from helping Hogan. Finally Sting runs the Horsemen down until Savage runs in. Sting wallops him not realizing who it was.
Gene interviews Sting, Hogan, and Savage. Mutiny is teased but cooler heads prevail.
Next week for the WCW World title Savage faces the Giant.
Conclusion: Once again WCW provides a very entertaining program with some realism involved. The trust (or lack thereof) between Savage, Sting, and Hogan certainly became water cooler material the following day.in addition the Charlotte crowd definitely screwed up the intended reaction WCW preferred for their presentation. A cardinal rule of any entertainer or entertainment company is to know your audience. WCW made a small mistake not following that rule here. Let's see how Nitro (at another whopping 55 minutes) fared against RAW.
TV Rating: 2.60
WWF Monday Night RAW
Taped from Salisbury, MD
Airdate: December 11, 1995 (taped 11/21)
Attendance: 4,500
Hosted by Vince McMahon and Jerry "The King" Lawler
The maniacal Mr. Bob Backlund goes up against Bret. Also Shawn Michaels will be interviewed.
Opening montage.
Match 1: "The King of Harts" Owen Hart (w/ Jim Cornette, Yokozuna, and Mr. Fuji) versus Jeff Hardy
Highlights:
Yes, folks, Jeff Hardy, minus face paint and any muscle mass whatsoever, wrestled in the WWF in 1995 at eighteen years of age.
Hip toss by Hardy.
Backstage Diesel was watching the match on a monitor.
Knee to the midsection by Owen.
Backbreaker.
Diana Smith (Davey Boy's wife and Owen's sister) was shown in the crowd.
Snap suplex by Owen.
Clothesline by Owen followed by a 360° sell by Hardy. Nice!
Owen mounted the top turnbuckle and delivered a missile dropkick.
Sharpshooter Somersault rollup by Owen got the pin.
Rating: *
Summary: Good showcase of Owen here. He will meet Diesel this Sunday on PPV.
After the match Yokozuna enters the ring and delivers the Bonsai drop on Hardy. In other words the future Charismatic Enigma got SQUISHED. Afterwards Owen applies the Sharpshooter. Diesel runs to the ring to stop the shenanigans. Owen hightails it, but Yokozuna and Diesel do battle. A clothesline and a big boot send Yokozuna through the ropes and to the floor.
Match 2: Aja Kong versus Chapparita Asari
Highlights:
If you can recall from my Survivor Series review Asari was the smallest lady on Blayze's team while Kong was the largest lady on her team. Needless to say there was a sizable weight difference here.
Kong missed an avalanche.
Handspring mule kick by Asari.
Make that 2.
This is what I mean: Asari attempted a cross body block off the ropes but Kong ran her OVER like a Mack truck to a Smart car.
Delayed vertical suplex by Kong.
Twisting jumping piledriver. That looked dangerous.
Splash.
For the third time upon trying to pin Asari Kong picked her up.
Dropkick by Asari swatted away by Kong.
Kong mounted the second turnbuckle but missed the splash.
Immediately Asari mounted the top turnbuckle but missed the sky twister press. Wow!
Uraken by Kong.
1-2-3.
Rating: *
Summary: This was a serious mismatch. I wonder what the future holds for the WWF women's division because a) Kong looked devastating and unbeatable, and b) in 1995 women's wrestling was concession stand/bathroom break match material.
After the match Asari is still down and has more than likely suffered a broken nose.
In a pre-taped segment Todd Pettengill interviews Shawn Michaels. Todd tosses the WWF championship eluding him in his face, but Shawn brushes that off. The subject of retirement stuns Michaels, and he takes exception to the question.
Catch In Your House V this Sunday only on PPV!
Pre-taped interview by Dean Douglas plugging their "match" this Sunday.
Match 3: Ahmed Johnson versus Rick Stockhauser
Highlights:
Stockhauser clumsily ran the ropes and ate an ugly spinebuster in the corner. Who hired this bum?
A second attempt was much cleaner.
Pearl River plunge ends it.
Rating: -1/2*
Summary: It's no wonder I've never heard of Stockhauser because he couldn't work. I hope he retired while on the eastern shore of Maryland and never set foot in a wrestling ring again. Of course having a green Ahmed Johnson in the ring didn't help matters.
Promotional consideration paid for by the following: Milton-Bradley's Karate Fighters and Hot Shot Basketball as well as Akklaim's WWF WrestleMania the arcade game.
At ringside Lawler interviews Johnson again this week. Johnson puts Lawler in his place and refers to himself as a man of action.
Dok Hendrix shills the Shawn Michaels denim jacket. There are also jackets for the Undertaker, Diesel, and Bret for only $59.75 each.
A police lineup fingering Harvey Wippleman is the story the WWF wants you to cherish this holiday season.
"Classy" Freddie Blassie coaches the WWF Superstars in preparation for the RAW Bowl on 1/1!
Vince McMahon interviews Sycho Sid and the 1-2-3 Kid along with the "Million Dollar Man" Ted DiBiase. We revisit last week's show when Razor Ramon chased the Kid out of the arena. Much like Tatanka's heel turn in '94 the Kid's heel turn is fizzling here. He should have at least changed his attire. Meanwhile Sid screams and hollers for no adequate reason. What a waste of time.
Next week Yokozuna will challenge Razor Ramon for the Intercontinental title.
We revisit last week's show again where Backlund assaults the sound engineer for cutting his microphone off.
Promotional consideration also paid for by the following: Ricochet, NFL Quarterback club '96, an erector set, Tyco's Haunted Highway, Burger King, and milk. I'm happy to know this show kept McMahon in the black at least for one week in 1995.
Match 4: WWF Champion Bret "Hitman" Hart versus Mr. Bob Backlund
Highlights:
Backlund took us back to the 70s with his boring mat offense. Zzz.
Meanwhile Lawler interviewed Diana Smith at ringside.
Just prior to the commercial break Bret dropkicks Backlund from the apron to the floor.
Back from commercial Bret hooked a backslide for 2.
Backlund attempted to hook the crossface chickenwing, but Bret made it to the ropes.
Boring arm work by Backlund put me to sleep.
Bret countered a slam attempt and received a 2 count.
Inside cradle by Bret got 2.
Side Russian leg sweep.
Backbreaker.
We interrupt Bret on offense to let you know that Vince McMahon will be chatting on America Online (AOL) following RAW this evening. I wonder if Vince knew what LOL meant back then.
Meanwhile Bret mounted the second turnbuckle and delivered an elbow.
Before Bret could apply the Sharpshooter the "British Bulldog" Davey Boy Smith entered the ring.
As Backlund applied the crossface chickenwing referee Earl Hebner called for the bell. Why?
Bret won by DQ.
Rating: *
Summary: As I forewarned you last week this match was a certain cure for insomnia. While I admire ring psychology there's a difference between wearing down your opponent and boring your audience into unconsciousness.
After the match Smith puts the boots to Bret while Backlund has him locked up. Officials try to intervene and succeed after a few minutes. However, Backlund briefly reapplies the hold before things are broken up again.
Conclusion: I have one question: THIS was the go-home show for a PPV? I'll ask again: THIS was the go-home show for a PPV? I fear for the buyrate based upon the lack of quality advertisement that this show provided. Unless you're stuck wide awake in the middle of the night avoid this episode at all costs. Yuck!
TV Rating: 2.50
Who won? Whew! I'm glad Nitro with the help of its overrun won the battle this week because their program was immensely better than that crap on RAW.
Next week Savage defends the WCW World title against the Giant on Nitro while Ramon defends the Intercontinental title against Yokozuna on RAW. Pick your poison and we'll see what wrestling fans preferred too.
See you next time for WWF In Your House V!
Comments? Suggestions? Send them to me at rsg@rockstargary.com and follow me on Twitter (@rockstargary202).
Custom Search