WELCOME TO ROCK STAR GARY REFLECTIONS!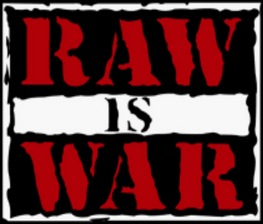 WWF Monday Night RAW 07-06-98
Taped from State College, PA
Airdate: July 6, 1998 (taped 06/30)
Attendance: 9,573
Hosted by Jim Ross & Jerry "The King" Lawler
Who will be the #1 contender? What is DX up to now? Who makes a gigantic return? What's on Jacqueline's mind? Are you ready for more Brawl for All? Let's get RAW!
Opening montage.
To start the show, Undertaker emerges and enters the ring. He wants a title shot RIGHT FUCKING NOW. Backstage, Michael Cole searches for Austin and ultimately locates him. Austin sidesteps Cole and heads into the arena. After Austin joins Undertaker in the ring, Mr. McMahon interrupts from the entrance. Like a crazy promoter, he asserts control over Austin's title defenses and opponents.
At the next PPV, Austin and Undertaker will be a tag team rather than face one another, and they will face Kane and Mankind. Since Undertaker wants to be the #1 contender, Mr. McMahon will name him later in the episode. To finish the segment, Mr. McMahon flips the bird to Austin.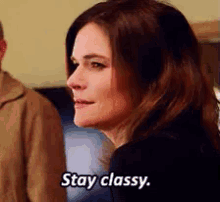 Match 1 (Brawl for All): Brakus versus Savio Vega
Highlights:
ROUND 1
For those unaware, Brakus was portrayed by Achim Albrecht, and this was his first televised WWF match. In February, he "wrestled" against Taz at ECW Cyberslam '98 but lost.
Vega scored with a few shots that almost knocked down Brakus.
According to the "unofficial" scorecard, each competitor earned five points.
ROUND 2
Vega successfully nailed him a few times, but a woozy Brakus returned to his corner.
According to the "unofficial" scorecard, Vega led 15-5.
ROUND 3
Vega took down Brakus and followed with a knockdown thanks to a left hand.
As JR determined that Brakus' nose was broken, Vega milked the rest of the clock to avoid being knocked out.
Rating: NONE
Summary: Brakus had NO business being in this type of fight as Vega took him to school.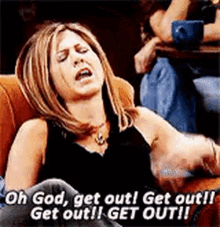 RAW is sponsored by WWF: The Music Volume 2 and Skittles.
Prior to the next match, we revisit King of the Ring '98 when Shamrock made Rock submit to become King of the Ring.
Match 2: Ken Shamrock versus "Double J" Jeff Jarrett (w/ Tennessee Lee)
Highlights:
Jarrett reversed a cross corner whip but ate a clothesline.
As Shamrock scored with a spinning heel kick, he clotheslined Jarrett over the top rope to the floor.
Jarrett guillotined Shamrock with the top rope, mounted the top turnbuckle, and launched a cross body block.
On the other hand, Shamrock used momentum to land on top for 2.
Shamrock attempted an ankle lock, but Lee assisted Jarrett in exiting the ring.
When Shamrock chased after Lee, Jarrett sneak-attacked him with an unsuspecting clothesline.
He rammed Shamrock shoulder-first into the steps, tossed him back into the ring, and suplexed him for 2.
After he dropkicked Shamrock, Jarrett got another 2.
He applied a sleeper, but Shamrock escaped and hooked one of his own.
While Jarrett countered with a belly-to-back suplex, Shamrock reversed an Irish whip and powerslammed him for 2.
He landed a flying back elbow and another spinning heel kick.
Giving Jarrett a cross corner whip, Shamrock avoided a float-over and fed him his own belly-to-back suplex for another 2.
Suddenly, King Mabel stormed the ring and clotheslined Shamrock.
Referee Earl Hebner called for the bell, and Shamrock won by DQ at 4:23.
Rating: **
Summary: Jarrett held the match together well with Shamrock until the returning 1995 King of the Ring demolished him.
Speaking of demolition, King Mabel splashes Shamrock before exiting through the State College faithful. GET OUT THE SPATULA! Before the commercial break, Shamrock rises to his feet holding his ribcage.
Backstage, Cole interviews Shamrock who's ready to face King Mabel TONIGHT.
Match 3: Vader versus Bradshaw
Highlights:
According to JR, the New Age Outlaws will defend the WWF tag team titles against Kane and Mankind next week in Jersey.
Bradshaw ducked a short-arm clothesline and fed Vader a big boot.
When Vader reversed an Irish whip, he dealt Bradshaw a running body block followed by a clothesline.
He landed an elbow drop, brawled with Bradshaw in the corner, and leveled him with a short-arm clothesline.
As he mounted the second turnbuckle, Vader leaped but got powerslammed.
Kane and Mankind sauntered toward the ring, entered, and attacked both wrestlers.
After referee Mike Chioda called for the bell, he threw the match out at 2:06.
Rating: *
Summary: Way too short HOSS fight.
After the match, Kane chokeslams Vader while Mankind stymies Bradshaw with a Mandible claw. As Mankind subdues Bradshaw, Kane tombstones Vader. Since this match occurs two days after King of the Ring '98, Mankind still holds his `left shoulder in agony.
Match 4: Disciples of Apocalypse (w/ "Precious" Paul Ellering) versus the Headbangers
Highlights:
DoA ambushed the Headbangers, and Skull reversed a cross corner whip from Mosh.
As he caught Mosh mid-float-over, Skull fell victim to a huracanrana for 2.
Skull rebounded with a big boot, but Mosh leapfrogged him.
When the Headbangers double-clotheslined him, Thrasher, who had tagged in off-camera, got double-teamed in the heel corner.
8-Ball tagged in, but Thrasher dropkicked him.
After Ellering ran down the Road Warriors at the broadcast table, 8-Ball reversed an Irish whip but ate a cross body block from Thrasher for 2.
Mosh distracted referee Tim White allowing Skull to clothesline Thrasher from the apron. SNEAKY!
While Skull guillotined Thrasher on the ring apron, 8-Ball gave him a cross corner whip only to eat boot on his follow-through.
Thrasher mounted the second turnbuckle and unleashed a flying clothesline.
Hot tag Mosh.
He gave 8-Ball a cross corner whip followed by a back splash.
With Skull dumping Thrasher down from the top turnbuckle, 8-Ball backdropped Mosh.
DoA dealt Mosh a double slam, and 8-Ball pinned him at 3:43.
Rating: *
Summary: Showcase match for Ellering's new team. The State College faithful cared so much that they sought cotton candy.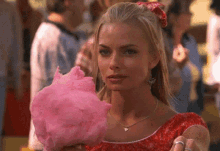 SKITTLES SLAM OF THE WEEK: Austin flattens Kane with a Stone Cold Stunner to regain the WWF title. Afterward, he exacts some revenge onto Undertaker for his chicanery at the PPV.
Prior to the next match, we revisit the PPV when Brown interfered in the Severn-Rock match with a Lo Down (frog splash assisted by a chest protector) to Severn.
Match 5: D'Lo Brown (w/ the Godfather) versus Terry Funk
Highlights:
Brown gave Funk a cross corner whip and followed with a corner splash.
When Funk piledrove him, he got 2.
He fed Brown a Stroke and dumped him down to the floor.
Next, he made Brown taste the steel railing. It must have tasted like the Hot Chick at the Field Burger and Tap.
Funk mounted the second rope and launched an Asai moonsault to Brown on the floor. Wow!
As he slammed Brown, Funk mounted the top turnbuckle and dealt him a moonsault to the lower back for 2.
Godfather jumped onto the apron and WALLOPED Funk with some gold jewelry.
Meanwhile, referee Jim Korderas was occupied with Brown.
Seeing Funk incapacitated, Brown mounted the top turnbuckle and decimated Funk with a Lo Down.
1-2-3.
Brown won at 3:49.
Rating: *
Summary: Lots of high-flying, but shenanigans from the NoD allowed Brown to win.
Following the match, Undertaker saunters toward the ring and chokeslams Godfather and Brown consecutively. Funk barely reaches his feet until Undertaker chokeslams him too.
This episode is nothing like last week's.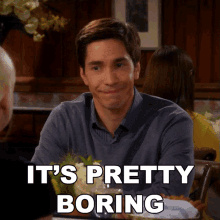 WAR ZONE!
Mr. McMahon approaches the ring and invites Mankind, Kane, and Undertaker to join him complete with separate entrances. As he polls the State College faithful about Mankind, Mr. McMahon thanks him for his PPV performance. Afterward, he calls Kane "stupid" for accepting Austin's rematch last week. He turns his attention to Undertaker but informs the trio that, "in this very ring," they will compete in a triple-threat match. Get accustomed to that phrase, folks.
Fully Loaded '98 will be LIVE on PPV on 7/26. Order NOW!
Match 6 (Brawl for All): Road Warrior Hawk versus Darren Drosdov
Highlights:
ROUND 1
Drosdov took down Hawk, but did it count?
Nope, the replay proved otherwise.
Hawk led on the "unofficial" scorecard 5-0.
ROUND 2
Drosdov scored with a pair of rights that broke Hawk's nose.
After the bell rang, the "unofficial" scorecard had it all tied at 5.
ROUND 3
Both fighters fought without mouthpieces, but neither fighter stood out in the final round.
According to ring announcer Tony Chimel, the match was declared a draw.
Rating: NONE
Summary: Cleaner fight than I thought it would be, but these guys are friends.
"Marvelous" Marc Mero and Jacqueline emerge, and the State College faithful taunt them with a "Sab-le" chant. As Jacqueline grabs the microphone, she takes "full responsibility" for Mero's loss against Blackman last week. She states that on the night prior to the match, she and Mero "went 12 rounds" together weakening him. Next, she accuses Sable of having "no motor under (that) hood."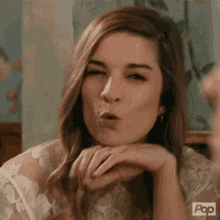 Sable comes out to a raucous ovation and refutes Jacqueline's claims. Instead, she metaphorically runs down Mero and accuses him of using Viagra. Jacqueline defends her body, but Sable raises the question of promiscuity. Angry, Jacqueline calls her a "skank" and challenges her to a bikini contest. Despite being fully dressed, Jacqueline's high beams were on.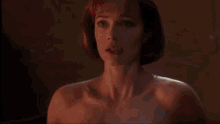 JVC KABOOM OF THE WEEK: Undertaker's chokeslam of Mankind through the roof of the Cell is shown.
Prior to the next match, we revisit last week when Venis "remained undefeated" (per JR) against Togo.
Match 7: Val Venis versus Dustin Runnels
Highlights:
Venis gave Runnels a cross corner whip and followed with a knee to the chest.
When Venis dealt Runnels a ten-punch count-along, he thrust his hips in Runnels' face. Turnabout is fair play, Goldust.
Runnels took exception and fed Venis an inverted atomic drop.
As Venis reversed an Irish whip, he delivered an elbow to the midsection.
Venus tied him up like a pretzel, but Runnels wouldn't submit.
After Venis reversed another Irish whip, he placed a knee into Runnels' midsection twice and hit a side-Russian leg sweep.
The State College faithful remained nonplussed. Perhaps they craved some Rolling Rock.
While Kaientai infiltrated the ring, they ambushed Venis.
As a result, Venis won by DQ at 2:36.
Rating: DUD
Summary: Runnels, without his Goldust character, doesn't have any sizzle, so the match felt flat.
Afterward, Kaientai triple-teams Venis, and Mr. and Mrs. Yamaguchi stroll toward the ring. Mens Teioh plants Venis with a DDT, and Dick Togo mounts the top turnbuckle before unloading a senton bomb. Mr. Yamaguchi grabs a microphone, runs down Venis, and slaps him. Mrs. Yamaguchi shows concern for Venis.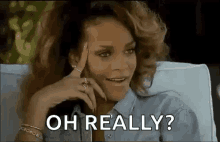 In case you're wondering, Peacock removed the next segment.
***For those of you who are offended by blackface, please feel free to fast-forward. ***
DX NATION PARODY: Instead of parading to the ring to Chris Warren's music, they impersonate the Nation of Domination. HHH (Crock) is dressed like Rock. Road Dog (B-Lo) is supposed to be Brown. Gunn is dressed like Godfather. X-Pac (Mizark) is dressed like Henry with blackface. Do yourself a favor and don't look up the colloquial definition of Mizark. Lastly, Jason Sensation is dressed like Owen with a false nose.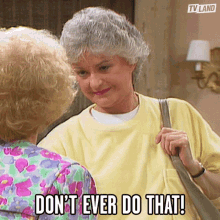 HHH uses bathroom humor at Rock's expense. Meanwhile, Road Dog acts ridiculous. He lays down on the mat, and HHH almost performs the People's Elbow. Following that, HHH mocks Rock's sexual prowess, and Road Dog eats it up. "Owen" performs a dead-on Owen impression and ridicules his outfit and nose. Mizark curses and mocks Henry's rather large appetite. As Crock runs down Mizark's physique, he tells the NoD to "suck it."
HOT TAKE: Offensive, tasteless garbage that had NO BUSINESS being on WWF TV. DX continues to look like asses in plain sight. I'm quite surprised that they got over with this bullshit.
***For those of you who fast-forwarded, you may resume here.***
Match 8: Ken Shamrock versus King Mabel
Highlights:
Mabel attacked Shamrock's ribs and landed an elbow drop.
As Shamrock attempted a cross body block, Mabel caught and fed him a backbreaker.
He gave Shamrock a cross corner whip but came up empty on his follow-through.
When Shamrock mounted the second turnbuckle, he scored with a flying back elbow.
Shamrock followed with a pair of spinning heel kicks, but Mabel remained on his feet.
After Mabel responded with a clothesline, he powerslammed Shamrock.
He mounted the second turnbuckle but missed a flying clothesline.
While Shamrock applied an ankle lock, Mabel submitted at 2:09.
Rating: *
Summary: Clever way to get Mabel off his feet so that Shamrock could win.
After the match, Shamrock won't release the hold until WWF officials stop him. Shamrock pounds on Mabel before shooing Commissioner Slaughter from the ring.
Mr. McMahon and Paul Bearer approach the ring, and Mr. McMahon joins the broadcast table. Abruptly, Austin emerges to a thunderous ovation much to Mr. McMahon's dismay. He flips off Mr. McMahon and joins the broadcast table on the opposite side from Mr. McMahon.
Match 9: Kane versus Mankind versus Undertaker
Highlights:
Undertaker's music played, but no one appeared.
When Mr. McMahon left the broadcast table, he climbed into the ring and advised Chimel.
According to Chimel but coerced by Mr. McMahon, Undertaker was "chickenshit," and the match would be changed to a one-on-one, no holds barred, falls count anywhere encounter.
Mankind grabbed a microphone and refused to "fight (his) friend Kane."
As Mr. McMahon called for the bell, Kane stepped over the top rope, grabbed a chair, threatened to injure Austin, and WHACKED Mankind with it.
Kane tossed Mankind back into the ring and pinned him at 2:16.
Rating: DUD
Summary: You cannot seriously tell me that was the main event. There's more to this, right?
Following the match, Kane rips off the mask to reveal…Undertaker.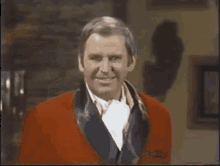 Conclusion: While the seeds were planted for the next PPV, this episode was T-R-A-S-H. Obviously, Mankind was in no condition to perform two days after KOTR '98. Undertaker's disguise fooled most folks, but everyone already knew that the money match was Austin versus Undertaker.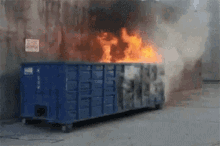 The less said about the DX parody the better, but the rest of the episode was terrible filler.
Could it finally overcome Nitro in the ratings?
TV Rating: 4.0
Who won? Fuck no. Goldberg versus Hogan was can't-miss TV, and RAW suffered for it. Taped RAWs have got to be more entertaining than this episode.
The only saving grace for the WWF might be this news nugget: TNT launched a new west coast feed on July 1.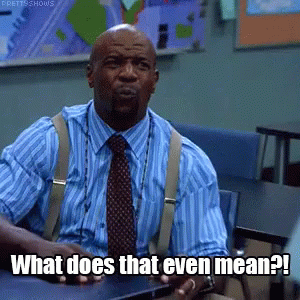 That means that Nitro will no longer air at 5pm PT. Instead, it will air at 8pm PT while RAW starts at 9pm PT. The appeal of Nitro at 5pm PT was that it ran unopposed for three hours on the west coast, so since it'll be head-to-head nationwide, the WWF might be able to take advantage of it.
Stay tuned for WCW Thunder 07-08-98!
Comments? Suggestions? Send them to me at rsg@rockstargary.com and follow me on Twitter (@rockstargary202).
Custom Search