WELCOME TO ROCK STAR GARY REFLECTIONS!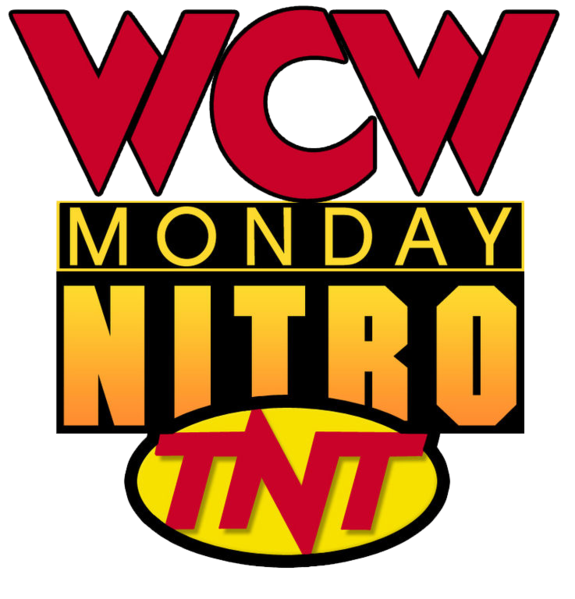 WCW Monday Nitro 07-06-98
Live from Atlanta, GA
Airdate: July 6, 1998
Attendance: 41,412 (36,506, sold out) Wow!
Hosted by Tony Schiavone, Larry Zbyszko, "Iron" Mike Tenay, & Bobby "The Brain" Heenan
Can Goldberg win the big one? What does "Hollywood" Hogan have in store for him? What's going on with Jericho? Who makes a triumphant return?
For those just tuning in, Nitro won the Monday Night War ratings battle from June 17, 1996 until April 13, 1998. Since then, they'd only won once (April 20). Last week, RAW destroyed Nitro 5.36 to 4.1 with a WWF title match involving Steve Austin. How will WCW respond?
After the WWF has already taped RAW for this Monday, WCW counters with its own World title match on Nitro in the Georgia Dome in front of the biggest portion of Goldberg fans on the planet. Buckle your seat belts, folks! This is going to be a bumpy ride.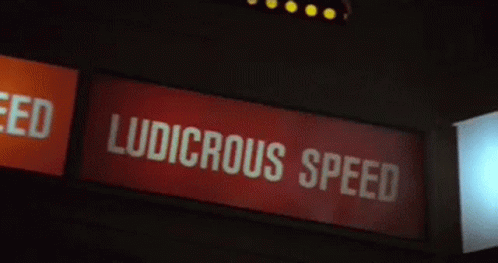 We revisit JJ Dillon's announcement from Thunder.
Opening montage.
As you may know, I'm not the biggest fan of listing too many commentating gems, but Schiavone coins hyperbole right off the bat: "the professional wrestling capital of the world—Atlanta, GA." Some would beg to differ.
In the ring, the Nitro Girls dance in black and silver glitter, and Schiavone's in a tuxedo at the broadcast table. Fancy!
Hogan strums the World title as he emerges into the Georgia Dome. LOOK AT ALL THOSE SIGNS! He's joined by Bischoff, Disciple, and Elizabeth and blathers his nonsense. While a smattering of "Hogan sucks" chants are overheard, Hogan cuts a promo about the upcoming monumental PPV tag match and butchers the "sleeps with the fishes" line from The Godfather.
Next, he refuses to defend the World title against Goldberg and runs him down. Instead, he promises a returning nWo Hollywood member to face him. The "Gold-berg" chant erupts, and Hogan promises to beat Goldberg should he win. So, we get not one, but TWO possible Goldberg matches tonight.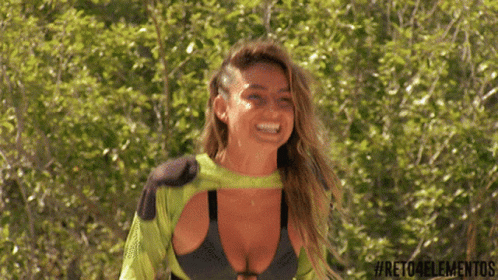 Nitro is sponsored by Valvoline.
THE FOLLOWING ANNOUNCEMENT HAS BEEN PAID FOR BY THE NEW WORLD ORDER:
Buy the "Hollywood" Hogan t-shirt! Make mine XL please.
THE PRECEDING ANNOUNCEMENT HAS BEEN PAID FOR BY THE NEW WORLD ORDER.
On the Georgia Dome floor, "Mean" Gene Okerlund interviews last year's Valvoline NASCAR sweepstakes winner-Brian Murphy. Get your chance to win your own NASCAR vehicle TODAY!
Match 1 for the WCW World TV title: Booker T (champion) versus Dean Malenko
Highlights:
When a fan displayed a "Free Flair" sign, Malenko rolled up Booker T for 1.
Booker T responded with a slam, gave Malenko a cross corner whip, avoided a float-over, and fed him a belly-to-back suplex.
As Booker T mounted the top turnbuckle, he missed a missile dropkick.
Malenko attempted a Texas Cloverleaf, but Booker T countered with an inside cradle for 2.
After Malenko delivered a spinning heel kick, Booker T reversed a cross corner whip but came up empty on his follow-through.
Malenko mounted the top turnbuckle, leaped, but Booker T caught and dealt him a spinebuster.
While he knocked down Malenko with a leg lariat, Booker T flapjacked him and performed a Spinaroonie.
Booker T missed a second leg lariat, and Malenko scored with a cross body block that sent both wrestlers over the top rope to the floor.
Wearing a Monday Night Jericho t-shirt (I want one), Jericho emerged with a microphone and called out Malenko.
A distracted Malenko returned to the ring only to eat an Axe kick.
1-2-3.
Booker T retained at 3:44.
Rating: **
Summary: Distraction finish aside, this is a good matchup given more time.
After the match, Jericho cackles about his nefariousness.
Goldberg does pushups on chairs. Considering the look on his face, the cushions might have popcorn farts in them.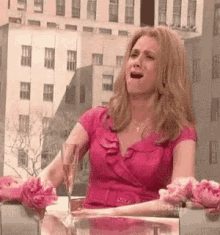 Karl Malone cuts a pre-taped promo on Dennis Rodman.
Match 2: Raven (w/ Lodi) versus Kanyon
Highlights:
Kanyon didn't wait for Raven to enter the ring and creamed both Lodi and him in the aisle.
As they migrated to the ring, Raven reversed an Irish whip, but Kanyon fed him a swinging neckbreaker for 2.
Kanyon applied a sleeper, but Raven escaped and hooked one of his own.
When Kanyon tried to counter with a belly-to-back suplex, both wrestlers spilled over the top rope to the floor.
Kanyon reversed an Irish whip and sent Raven back-first into the steel railing.
After Kanyon placed a chair in the ring, he joined Raven and dealt him an inverted TKO onto it for 2.
Kanyon tossed the chair atop Raven, mounted the top turnbuckle, but Lodi crotched him unbeknownst to referee Nick Patrick. SNEAKY!
While Raven set up the chair, he joined and superplexed Kanyon onto it. OUCH!
Immediately, Saturn stormed the ring and pounded on Raven.
Patrick called for the bell, and Raven won by DQ at 3:13.
Rating: **½
Summary: This has PPV match written all over it, but Saturn versus Raven is even juicier.
Afterward, Lodi tries to intervene on Raven's behalf, but Saturn explodes with an overhead belly-to-belly suplex. Kanyon gets involved but eats a Death Valley Driver from Saturn. Returning to work on Raven, Saturn hits a head-and-arm suplex. He pulls a table from under the ring and sets it up at ringside.
Upon putting Raven atop it, Saturn mounts the top turnbuckle and splashes Raven. Unfortunately for Raven, the table DOESN'T break. He returns to the ring only for Kanyon to score with a Flatliner. These two will team up on Thunder in two days. That table's almost as stiff as a Kevin Von Erich match.
Outside the Georgia Dome, a black limousine arrives, and Buff Bagwell, wearing a cervical collar, emerges with assistance from his mother Judy. I thought this episode's quite stacked, but it's also STUFFED.
At the entrance, the Nitro Girls dance in silver.
Promo for the Nitro Party sweepstakes airs.
We revisit last week when the 18-wheeler containing both Malone and DDP was headed to the Ice Palace in Tampa. Although nWo Hollywood's ready for them, they almost got steamrolled. Malone and DDP jumped into the ring with chairs mid-Hogan promo and scared the BEJEEZUS out of him. In a moment that Malone probably won't ever forget, he slammed Hogan to a raucous ovation.
In the ring, Okerlund plugs the PPV and interviews DDP and Malone. Why isn't this segment happening between 9-11PM? As Malone leans on an unsuspecting Okerlund, the Atlanta faithful showers a "D-D-P" chant upon them.
DDP cuts a promo on Hogan and adds "scum" as a nickname to him. Meanwhile, Malone offers this gem to Rodman: "I'm gonna whip you like Madonna should have whipped you." HA! Also, he'll be a "Rodzilla killa." They exit and disappear through the Atlanta faithful.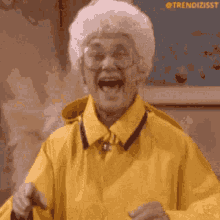 We replay the Steve "Mongo" McMichael interview from Thunder. For those unaware, former Chicago Bears head coach Mike Ditka puts him over. That's some high praise.
Match 3: Scott Putski versus Riggs
Highlights:
Who's ready for some popcorn?
Putski suplexed Riggs and got 1.
When Riggs reversed a cross corner whip, he clotheslined Putski.
Riggs dropkicked him but ate a clothesline.
As Putski fed him a tilt-a-whirl slam, he got 2.
Riggs rebounded by guillotining Putski with the top rope, gave him a cross corner whip, and followed with a running knee to the midsection.
After dumping Putski to the floor, Riggs leaped from the apron and dealt him a clothesline.
In case you're curious, the Atlanta faithful took a collective nap.
To try to generate even a miniscule amount of heat, Riggs made Putski taste the steel railing. It must have tasted like the Hot Southern Mess at Vortex.
Back in the ring, each wrestler attempted a cross body block, and a mid-ring collision occurred.
Putski delivered a back elbow, destroyed Riggs with a Polish hammer, but fell victim to a jawbreaker.
While Riggs rammed him sternum-first into the corner, Putski used momentum to send him face-first into the top turnbuckle.
For those unaware, WCW did NOT use the fluffy turnbuckles that the WWF implemented.
Putski scored with a sit-out powerbomb (Putskibomb) and pinned Riggs at 4:15.
Rating: *½
Summary: Worldwide main event that had no business being on this episode.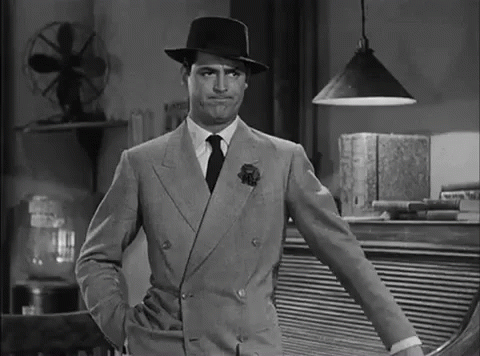 Snickers sponsors the replay.
Back in the locker room, Goldberg headbutts a locker.
THE STREAK: Goldberg defeated Hugh Morrus for victory #1 on September 22, 1997.
HOUR #2!
Another black limousine arrives, and Scott Hall emerges to tremendous praise from nWo Hollywood. Briefly, he calls out Goldberg. Can Hall beat him? I guess we'll find out soon enough. In the meantime, Rude's rockin' the high-and-tight buzzcut for the elevated Georgia humidity tonight.
Prior to the next match, Jericho informs us that neither Dragon nor Malenko is the #1 contender. Alternatively, Rey Mysterio, Jr. is said wrestler according to him. JJ Dillon looks on with concern and joins him in the ring. First, his ruse with "Mysterio" last week on Thunder doesn't "fly with the Executive Committee." Second, he'll face Dragon tonight although Malenko joins the party. Third, he deems "no physical contact" prior to the PPV between Jericho and Malenko. Should any occur, the match will be cancelled.
Jericho tries to bait him, but Dillon halts the shenanigans…until Jericho implies that Malenko's mother had an affair by saying that Dean and Joe don't resemble one another. Angry, Malenko takes vicious exception and clobbers him. WCW Security pulls Malenko off Jericho but can't contain him.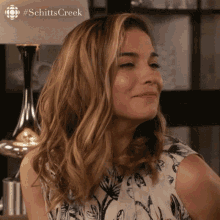 Match 4 for the WCW Cruiserweight title: "Lionheart" Chris Jericho (champion) versus Ultimo Dragon
Highlights:
Rather than having his Pearl Jam rip-off music, Jericho's music was replaced by his first WWF entrance theme. Way to disappoint viewers who haven't seen his WWF debut guys. Sheesh!
Dragon leapfrogged Jericho, landed on his feet after a back drop, and fed him a dropkick.
As Dragon performed a headstand on the top turnbuckle, he mule-kicked Jericho.
Dragon mounted the second turnbuckle but missed a cross body block.
When Jericho clotheslined him, he landed a seated dropkick.
He suplexed Dragon and got 2 with the arrogant cover.
After Jericho missed a dropkick, Malenko infiltrated the ring to further annihilate Jericho.
Referee Mickey Jay called for the bell, and Jericho retained via DQ at 2:13.
Rating: *
Summary: Too limited to be worth much, but the Malenko-Jericho war continues.
Following the match, Malenko pounds Jericho mercilessly until WCW Security pulls him off. In the process, Malenko rips out some of Jericho's precious locks of hair.
During the break, Atlanta's finest handcuff Malenko to remove him from the Georgia Dome.
At the entrance, the Nitro Girls dance in raspberry as Heenan joins the broadcast table. During which, Schiavone shills the Nitro Party contest.
Prior to the next match, Swinger grabs the microphone and identifies as "the hottest young commodity in wrestling today."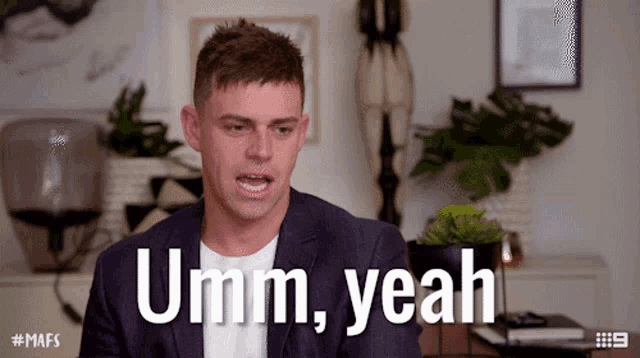 Match 5: Chavo Guerrero, Jr. versus Johnny Swinger
Highlights:
I'm betting the Brawl for All is on RAW.
When Chavo made his entrance, he wore a construction worker's hat and carried scissors.
Swinger hip-tossed Chavo, swiveled, but got caught with a sunset flip for 1.
As Chavo reversed a cross corner whip, he placed a knee in the midsection and poked Swinger in the eye like he's one of the Three Stooges.
Chavo scored with a tornado DDT and pinned Swinger at 1:56.
Rating: DUD
Summary: Showcase match for Chavo.
After the match, Chavo grabs the microphone and his scissors. He informs Swinger that he has "split ends." HA! Next, he cuts Swinger's hair, dedicates it to Eddie, and challenges Eddie to a hair versus hair match at the PPV.
THE STREAK: In Baltimore, Goldberg defeated Glacier to become 25-0.
Nitro is sponsored by Compuserve.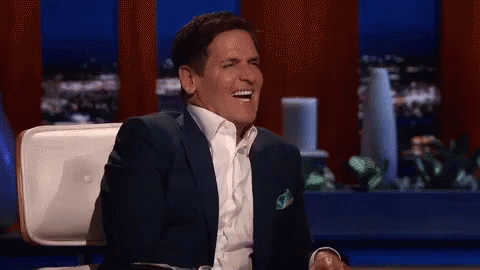 Back in the locker room, Goldberg warms up.
Match 6: Public Enemy versus the Dancing Fools (w/ Tokyo Magnum)
Highlights:
During Wright's entrance, Magnum danced behind him.
Magnum continued to dance in the ring much to the Dancing Fools' dismay.
As Public Enemy made their entrance, they wore alternate Braves jerseys.
They set up two tables before the match.
When Public Enemy double-backdropped the Dancing Fools, Rocco returned Wright to the ring the hard way.
Grunge tagged in, and Public Enemy double-flapjacked Wright.
After Disco tagged in, Public Enemy fed him a double back elbow followed by a double elbow drop.
They dumped Disco with a double belly-to-back suplex, but Disco responded with a clothesline to Grunge.
While Rocco clotheslined Disco, Wright dealt Rocco a spinning heel kick.
Wright slammed Grunge, scored with a springboard splash, and got 2.
Upon slamming Grunge, Wright tagged out.
Disco mounted the second turnbuckle but missed a fist drop.
Wiping out Disco with a swinging neckbreaker, Grunge made the HOT TAG.
Rocco tried to hit a double noggin knocker, but the Dancing Fools blocked it and double hip-tossed him.
From behind, Grunge double-bulldogged the Dancing Fools.
Public Enemy tossed the Dancing Fools to the floor, and Grunge placed Wright on one of the tables.
Seeing this, Magnum saved Wright, but Disco shoved him onto the table.
Public Enemy nailed Magnum, rammed him into the table, stacked the tables, and placed him atop them.
To a great pop, Public Enemy decimated Magnum through both tables with a Drive-By.
The Dancing Fools returned, and Disco clocked Rocco with a trash can lid.
Smashing an aluminum trash can onto Grunge, Wright, along with Disco, pummeled Public Enemy.
Referee Mark Curtis called for the bell, and Public Enemy won by DQ at 5:04.
Rating: **
Summary: Solid double-team moves in the ring, and the table spot to Magnum was exciting. I smell future matches between these two coming to an arena near you.
At the entrance, Okerlund interviews Buff Bagwell. This is Bagwell's first TV appearance since his injury on April 22. Okerlund describes Bagwell's injury as a C4 and C7 fracture. To give you an idea how serious this was, see Kurt Angle's two broken vertebrae during the 1996 Olympics. Nonetheless, Bagwell yells "I love Atlanta" to a raucous ovation, appreciates the support from the Atlanta faithful, and values his mother's support tremendously.
THE STREAK: On February 26, Goldberg defeated Rick Fuller to become 50-0.
HOUR #3!
Match 7 for the WCW US title: Goldberg (champion) versus Scott Hall
Highlights:
When Goldberg made his entrance, he inhaled and exhaled the fireworks smoke to an extremely LOUD "Gold-berg" chant. That's more hardcore than Tommy Dreamer!
Goldberg mistimed a reversal of an Irish whip, and Hall bounced awkwardly off the ropes and down to the mat.
As Hall tried to slam him, Goldberg blocked and slammed Hall.
He reversed a cross corner whip, avoided coming up empty, but Hall fed him a belly-to-back suplex for 1.
After the Atlanta faithful rang out another "Gold-berg" chant, Hall belted him several times, but Goldberg ultimately no-sold them.
He arm-dragged Hall three times until Hall exited the ring to call for reinforcements.
Abruptly, Disciple and Vincent came down the aisle, but DDP and Malone WHACKED them with chairs to thwart any chicanery.
Hall guillotined Goldberg with the top rope and clotheslined him.
While Hall attempted an Outsider Edge, Goldberg backdropped him.
He speared and dealt Hall a Jackhammer.
1-2-3.
Goldberg retained at 5:57.
Rating: *
Summary: Nervous much? Goldberg was a bundle of nerves, so Hall corrected the situation and made him look like a million bucks. Goldberg became 107-0.
The Nitro Girls invade the broadcast table, and Heenan's understandably tongue-tied.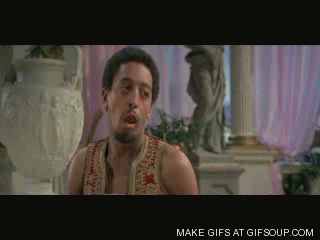 Match 8: Juventud Guerrera versus Psicosis
Highlights:
Psicosis charged but ate a mule kick.
As Guerrera clotheslined him, he got 2.
Psicosis reversed an Irish whip, but Guerrera fed him a flying headscissors.
When he mounted the top turnbuckle, Guerrera dealt Psicosis another flying headscissors.
Guerrera nailed Psicosis with a tope con hilo, but the Atlanta faithful remained thirsty.
Regardless, Guerrera attempted a springboard sunset flip, but Psicosis escaped and catapulted him over the top rope to the floor.
He mounted the top turnbuckle and launched a senton splash on the floor. Amazing!
Concurrently, the Atlanta faithful also sought nachos.
Back in the ring, Psicosis got 2.
Psicosis attempted a vertical suplex, but Guerrera escaped but couldn't hook a Juvi Driver.
After Guerrera landed on his feet following a belly-to-back suplex, he obliterated Psicosis with a Juvi Driver.
He mounted the top turnbuckle and scored with a 450°.
1-2-3.
Guerrera won at 3:17.
Rating: **
Summary: THESE guys had to follow Goldberg. Yikes! Where was Putski versus Riggs? Nobody would shine in this spot after the previous match.
Following the match, the Flock jumps into the ring and ambushes Guerrera.
THE STREAK: In Colorado Springs, Goldberg defeats Raven to reach 75-0.
Schiavone shills L.A. Melee '98 this Friday at 8PM PT. Catch the Pay-Per-Listen at wcwwrestling.com.
Here are the results:
Booker T retains TV title against Finlay.
Eddie pins Chavo.
Guerrera, Psicosis, & Ciclope defeat Villanos IV & V & Damien.
Ultimo Dragon beats Malenko by countout thanks to Jericho.
Jericho retains Cruiserweight title by DQ over Rey Mysterio thanks to Malenko's interference.
Konnan beats Vincent.
Nash & Luger defeat Giant and Bret Hart thanks to nWo Hollywood interference.
Goldberg…well, I won't spoil it.
Sting beat Hogan in a steel cage.
Promo airs for Bash at the Beach '98 this Sunday on PPV. Order NOW!
Match 9: Giant versus "Hacksaw" Jim Duggan
Highlights:
Duggan attacked him prior to the bell, but Giant reversed an Irish whip and fed Duggan a big boot.
When Giant SQUISHED Duggan twice in the corner, he missed on a third attempt.
Duggan tried to slam him to no avail.
As Giant slammed him, he missed an elbow drop.
Duggan hit a three-point stance clothesline, attempted a knee drop, but ate a meat hook to the chops instead.
After he dropped the strap, Giant chokeslammed him.
1-2-3.
Giant won at 2:10.
Rating: DUD
Summary: Showcase match for Giant.
Afterward, Giant grabs the microphone and cuts a promo on Kevin Greene. He challenges Greene one-on-one at the PPV. Instantly, Greene emerges and heads to the ring. When Giant asks if he wants some, Greene spits in his face. Giant tries to behead him, but Greene ducks and clotheslines Giant over the top rope to the floor.
Match 10: Diamond Dallas Page (w/ Karl Malone) versus Jim "The Anvil" Neidhart
Highlights:
Ugh…WCW spelled it "Niedhart".
Referee Mark Curtis must have heard a lark from the Atlanta faithful because he missed an obvious low blow from Neidhart down I-75 SOUTH.
As Neidhart dropped the straps, he obviously never considered the argument between great taste and less filling.
Neidhart applied a full nelson, but DDP escaped with a return route south of the Mason-Dixon line.
When DDP nailed Neidhart with a Diamond Cutter, the Atlanta faithful became ECSTATIC.
1-2-3.
DDP won at 2:22.
Rating: *
Summary: Showcase match for DDP who is O-V-E-R.
THE STREAK: Goldberg earned victory #100 over Konnan at Great American Bash '98.
Before the next match, Nash grabs "the stick" (c/o Schiavone). Konnan runs down his catchphrase with his hand DOWN THERE.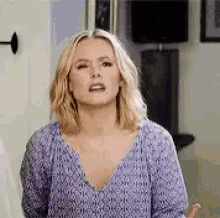 Match 11: The "Total Package" Lex Luger & Sting (w/ Kevin Nash & Konnan) versus Kidman & Sick Boy
Highlights:
The Flock and Sting charged at one another, Sick Boy dodged him, but Sting caught Kidman with a clothesline.
When Sting fed Kidman an inverted atomic drop, he dropkicked Sick Boy.
Luger entered the ring and backdropped Kidman.
As Sting dealt the Flock a double Stinger Splash, he flattened Kidman with a Scorpion Death Drop.
Immediately thereafter, Luger applied a Torture Rack to Sick Boy.
Referee Mickey Jay called for the bell, and Sting and Luger won in a brisk 29 seconds.
Rating: *
Summary: They must be running long to give them such a quick squash. Then again, I'm sure Sting and Luger eat plenty of veggies.
THE STREAK: Earlier tonight, Goldberg extended his streak to 107-0 over Hall.
Nitro is sponsored by Master Lock. Methinks they've locked in the ratings win this week.
Match 12 for the WCW World title: "Hollywood" Hogan (champion) versus WCW US Champion Goldberg
Highlights:
It's title versus streak!
During Goldberg's entrance, he's escorted by both Atlanta's finest and WCW Security Director Doug Dellinger.
Schiavone: "The fans erupt at the bell."
As the "Gold-berg" chant began, their hero backed Hogan into the corner. According to Goldberg, "Mr. Icy Hot" either inadvertently or deliberately put some cream where it could get into Goldberg's eyes. How dastardly!
Goldberg won a test-of-strength, but Hogan whipped him with his weight belt.
Since this is for all the marbles, referee Charles Dickinson does NOT disqualify Hogan.
Goldberg stole the belt away from Hogan and disposed of it outside the ring.
When Goldberg applied a full nelson, Hogan's trick knee saved his bacon.
Hogan clotheslined and slammed Goldberg but missed not one but two elbow drops. Great psychology from Goldberg if you can believe it.
After Goldberg clotheslined him, Hogan refastened his weight belt on the floor.
The Atlanta faithful chanted "Hogan sucks," and the match segued to the floor.
Next, Hogan made Goldberg taste the steel railing. It must have tasted like the Cumberland at Park Bar.
He BLASTED Goldberg with a series of chair shots, tossed him into the ring, and slammed him.
While Hogan lowered the boom with a pair of leg drops, Curt Hennig approached ringside.
Allegedly, Hogan dropped a third leg off-camera, yet Goldberg KICKED OUT!
DDP and Malone also approached ringside, and Malone dumped Hennig with a Diamond Cutter.
Upon spearing Hogan, Goldberg had over 40,000 fans on their feet.
He dealt Hogan a Jackhammer, and toilet paper streamed into the ring.
1-2-3.
Goldberg won at 8:12.
WE HAVE A NEW CHAMPION!
Rating: **
Summary: Smoke and mirrors along with heel shenanigans allowed Hogan to carry Goldberg through this absolutely historical match. Whereas Andre passed the torch to Hogan by getting slammed, Hogan passed the torch by getting Jackhammered. Despite its mediocre rating, this match is a MUST SEE for all wrestling fans. Simultaneously, Goldberg is 108-0.
Following the match, the Atlanta faithful ERUPTS like Mount Vesuvius. Fireworks explode as Goldberg holds both belts up high. Echoing throughout the Georgia Dome, another extremely LOUD "Gold-berg" chant showers the new World champion. To end the show, Goldberg stands at the entrance holding up both belts amid fireworks and adulation from the Atlanta faithful. According to Goldberg, his Atlanta Falcons teammates joined him after the show, and Goldberg relishes that moment to this day.
Conclusion: One of the best Nitro episodes to date. Each segment minus one or two contained a wrestler of name value that offered either a quick but decent match or interview segment.
Hogan sets the table with his "trap" for Goldberg.
Malenko loses to Booker T thanks to Jericho.
Raven survives against Kanyon thanks to Saturn.
DDP and Malone cut a promo on Hogan and Rodman for the PPV.
Putski beats Riggs.
Jericho raises Malenko's dander enough to both survive his title match and have Malenko's challenge revoked.
Chavo defeats Swinger and issues a hair versus hair match challenge to Eddie for the PPV.
Public Enemy beats the Dancing Fools, and Tokyo Magnum makes a name for himself.
Bagwell returns to Nitro in his hometown and receives a babyface reaction.
Goldberg survives despite his jitters against Hall.
Guerrera beats Psicosis but gets destroyed by the Flock afterward.
Giant decimates Duggan and confronts Greene afterward.
DDP beats an unmotivated Neidhart with Malone in his corner.
Sting and Luger make quick work out of Kidman and Sick Boy.
Goldberg becomes the first undefeated World champion.
Without question, this episode is can't miss TV. You owe it to yourself to watch it if only in separate installments. Three hours is a lot to digest, but WCW gives you your money's worth here.
As far as the argument over whether or not WCW should have saved this for PPV goes, here's my $.02.
The Hell in a Cell match became instant water cooler chatter and made the WWF must-see the following night. To top it off, the WWF hot shot a rating by giving the RAW audience not only a World title match but also an Austin victory to regain the title.
What can WCW do to halt the momentum?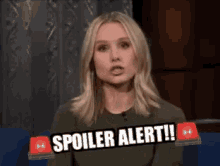 The ink was already dry on the Hogan/Rodman versus DDP/Malone match for the PPV, so Hogan versus Goldberg couldn't happen. WCW's next PPV is held in Sturgis. You can't give a PPV main event like that to a free audience. I'm surprised they used Jay Leno for that show in the first place.
September? Fall Brawl? Plans were already set for Warrior's return. He had to be involved with Hogan in some capacity. October? Halloween Havoc? That had Hogan-Warrior II scheduled. Beyond that, Goldberg's character would have been wasted.
Instead, WCW used its intelligence to produce this episode and hype a HUGE main event after WWF had already taped RAW the previous Tuesday. On top of that, they had 40,000 paying fans in the Georgia Dome (Goldberg's hometown) to witness it and Turner executives in tow to see how successful WCW was. Despite possibly losing millions of dollars in PPV revenue, WCW popped a rating to elevate a new star in pro wrestling.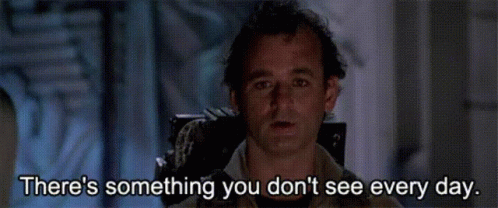 What's on RAW is WAR?
TV Rating: 4.8
Stay tuned for RAW Is WAR 07-06-98!
Comments? Suggestions? Send them to me at rsg@rockstargary.com and follow me on Twitter (@rockstargary202).
Custom Search