WELCOME TO ROCK STAR GARY REFLECTIONS!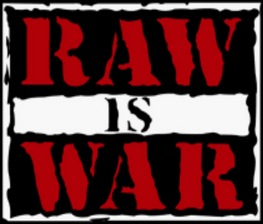 WWF Monday Night RAW 06-29-98
Live from Cleveland, OH
Airdate: June 29, 1998
Attendance: 16,505 (sold out)
Hosted by Jim Ross & Jerry "The King" Lawler
How will the WWF follow up one of its hottest PPVs? What will the new King do? Who makes a debut? Who makes a return? And what's this new tournament? Zone in on this episode because you won't regret it.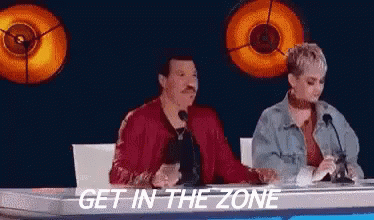 Opening montage.
Mr. McMahon along with Commissioner Slaughter and Gerald Brisco approaches the ring. While the Cleveland faithful showers him with "Aus-tin" chants, McMahon crows about the NEW WWF champion--Kane!
As Kane and Paul Bearer join everyone in the ring, Bearer sings about being #1. McMahon wraps the WWF championship belt around Kane's waist. Abruptly, Austin stomps his way to the ring with a wild reaction from the Cleveland faithful. He complains that "big son of a bitch never busted me open," insults McMahon's shoes, and demands a rematch TONIGHT.
McMahon stammers, so Austin calls him on it. When Austin polls the Cleveland faithful about a rematch, they reply "Hell Yeah." McMahon acquiesces to Bearer about the rematch, and Austin calls Bearer a "fat ass." While Bearer passes the decision over to him, Kane looks at him incredulously. Austin berates him for being handed the title, so Kane nods his approval. What a main event!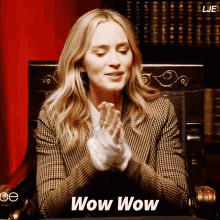 Catch the replay of King of the Ring '98 tomorrow night only on PPV.
Prior to the first match, Sable comes to the ring in a leather outfit. Yowza! She introduces…
Holy coat of arms, Batman! It's Lord Steven Regal! Oops, he's not a Lord in the WWF.
Match 1: Steven Regal versus Puke Darren Drosdov
Highlights:
For those keeping track, Regal's last TV appearance was in a tag match with Dave Taylor against the Steiners on WCW Saturday Night on February 17.
Sable joined the broadcast table for this match. When JR asked him to stand up for the lady, Lawler refused for "personal reasons" if you catch my drift.
When Drosdov leapfrogged him, he connected with a flying back elbow.
Regal rebounded with a unique version of a knee lift for 2.
As Sable dodged any questions regarding her "return," members of the Cleveland faithful banged their "heads." For those unaware, Al Snow hailed from Lima, Ohio which is 175 miles from Cleveland. However, Snow's not scheduled for tonight.
Regardless, Regal countered a cross corner whip with a boot to the midsection.
Drosdov countered a European uppercut with a backslide for 2.
After he clotheslined Regal, Drosdov suplexed him, mounted the top turnbuckle, but got caught.
Regal joined and fed Drosdov a double underhook superplex. Woohoo!
While he applied a Regal Stretch, Regal won by submission at 4:42.
Rating: *
Summary: Without any previous vignettes, Regal storms into the WWF on a whimper because most WWF fans don't watch WCW. Hopefully, Regal makes the most of his tenure in the WWF.
RAW is sponsored by 1-800-COLLECT, WWF The Music: Volume 2, JVC, and 10-10-321.
In the ring, Michael Cole interviews the 1998 King of the Ring—Ken Shamrock. First, he puts over the WWF for the King of the Ring tournament. Second, he salutes the Rock for being "a true champion and…warrior."
Suddenly, Owen interrupts him and claims to be a better king than Shamrock. He challenges Shamrock who accepts. In case you needed another interruption, HHH along with Chyna joins the discussion and proposes a triple-threat match to be the "King of Kings." In his own way, Shamrock's ready.
POINT OF ORDER: Vince Russo, member of the creative team, created the Brawl for All due to Bradshaw's big mouth regarding beating everyone in the locker room up. In case you're unaware, it's a boxing-wrestling match with up to three one-minute rounds and judged on a point system barring knockouts:
Most points in a round = 5 points
Takedown = 5 points
Knockdown = 10 points
Match 2 (Brawl for All): "Marvelous" Marc Mero (w/o Jacqueline) versus Steve Blackman
Highlights:
ROUND 1
Wrestling legend Danny Hodge was the special guest referee.
As Blackman took Mero down for 5 points, he rapidly earned another takedown for a total of 10 points.
The Cleveland faithful jeered the BEJEEZUS out of this, but Blackman fed Mero a third takedown.
According to the "WWF scorecard," Blackman had 20 points thanks to four takedowns while Mero scored zilch.
ROUND 2
When Blackman dealt Mero another takedown, he quickly obtained one more.
Mero delivered a smooth uppercut, but Blackman took him down once again.
ROUND 3
Blackman took down Mero thrice more, but Mero couldn't knock him out.
Rating: NONE
Summary: COLOSSAL.WASTE.OF.TIME. Blackman advanced.
Backstage, Kevin Kelly stands outside Kane's dressing room and states that Kane will describe "in his own words" why he accepted the rematch.
SKITTLES SLAM OF THE WEEK: Chyna DDTs Owen to help X-Pac defeat him last night at KOTR '98.
In the locker room, Kelly interviews Kane who, with help from a voicebox stimulator, calls himself a "greater champion than (his) brother."
Before the next match begins, Venis chases Yamaguchi away and notices a very attractive woman in the front row. JR informs us that she's Mrs. Yamaguchi. I smell drama.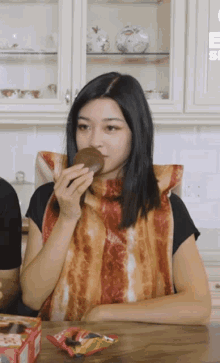 Match 3: Val Venis versus Dick Togo (w/ Mr. Yamaguchi)
Highlights:
Venis gave Togo a pair of cross corner whips followed by corner clotheslines for 2.
When Dustin Runnels joined the broadcast table, Venis missed an elbow drop.
Venis reversed a cross corner whip, but Togo climbed to the top rope and fed him a senton bomb.
As he slammed Venis, Togo launched a springboard moonsault for 2.
Meanwhile, Runnels wanted to "spread the word of God."
Venis dealt him a back elbow, landed an elbow drop, and got 2.
After Togo dropkicked him, he PLANTED Venis with a DDT for 2.
Togo slammed him again, mounted the top turnbuckle, attempted a cross body block, but got caught with a powerslam.
While Venis mounted the adjacent top turnbuckle, Togo stopped him.
Venis hooked a double underhook suplex, slammed Togo, mounted the top turnbuckle, and scored with a Money Shot.
1-2-3.
Venis won at 3:03.
Rating: **
Summary: Change of attitude by Dustin Runnels notwithstanding, this was a showcase match for Venis.
Afterward, Venis puts the moves on Mrs. Yamaguchi until Mr. Yamaguchi steps in. Mr. Yamaguchi nails Venis who shrugs it off and shoves him down. Teioh and Funaki arrive to save their manager's bacon, but Venis CROWNS them with chair shots.
WAR ZONE!
Fully Loaded '98 will be LIVE on PPV on July 26. Order NOW!
Back in the locker room, Cole interviews Austin who's still PISSED OFF about getting busted open by Undertaker last night.
Match 4 (triple threat): Owen Hart versus HHH (w/ Chyna) versus Ken Shamrock
Highlights:
Shamrock met Owen in the aisle and made him taste the steel railing. It must have tasted like the Oh Cheezus at Rowley's.
As he rammed Owen face-first into the steps, Shamrock acquainted him with the broadcast table.
In the ring, HHH fed Owen a high knee but only got 1.
Shamrock dealt HHH a boot to the midsection followed by a knee lift.
When the Cleveland faithful informed Owen than he indeed "sucks," HHH suplexed their nemesis.
HHH delivered a knee drop, but Shamrock intervened by slamming him.
After Shamrock landed an elbow drop, Owen followed suit.
Shamrock hit a knee lift to Owen and got 2 on HHH.
While HHH scored with a high knee to Shamrock, he hooked a somersault rollup and got 2.
Owen dropkicked HHH and followed with a piledriver for 2.
Suplexing Owen, Shamrock got caught by a German suplex with a bridge by Owen for another 2.
Following a commercial break, HHH cancelled Martha Hart's plans for tonight with an inverted atomic drop to Owen.
During the break, a triple sleeper led to a double jawbreaker by Owen.
Owen applied a Boston crab, but HHH creamed him from behind.
Mounting the top turnbuckle, Owen launched a missile dropkick to HHH, yet the bell rang "inadvertently" according to JR.
Owen trapped Shamrock in a Sharpshooter, but HHH saved the match by blasting Owen.
Reversing an Irish whip, Shamrock ate a facebuster from HHH.
Attempting a Pedigree, HHH got nailed by a spinning heel kick from Owen.
Giving HHH a cross corner whip, Owen demolished him with a DDT.
Owen reversed an Irish whip, but Shamrock connected with a back elbow.
With a big boot and his own spinning heel kick, Shamrock got 2 on Owen.
HHH charged but received a powerslam from Shamrock.
Devastating Owen with a huracanrana, Shamrock secured an ankle lock.
HHH broke the hold, got reversed on an Irish whip, but countered a huracanrana with a powerbomb for 2.
Scrambling his brains, Owen smacked HHH with an enziguri.
Owen hammered HHH with a baseball slide, but Chyna provided him with a low bridge.
On the floor, Shamrock made Owen taste the steel railing, but Rock approached ringside and BLASTED HHH with the Intercontinental belt. How dastardly!
Owen rammed him face-first into the steps, but Shamrock boomeranged him off the ropes back into the steel railing.
Seizing the opportunity, Shamrock climbed into the ring and pinned HHH at 9:40 shown.
Rating: ***
Summary: Constant action from bell-to-bell, but interference from Rock made the difference. Although HHH would go on to use "King of Kings" as one of his monikers, Shamrock being the "King of Kings" is the answer to a trivia question somewhere.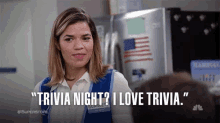 After the match, Owen nails Shamrock from behind, and DX jumps Rock at the entrance. The NoD intervenes, and chaos ensues. As Owen applies a ring post figure-four to Shamrock, referee Mike Chioda and other officials stop the madness.
In the ring, Cole interviews Undertaker who explains that he didn't want Kane to set himself on fire last night; therefore, he purposely busted Austin open. McMahon interrupts to manipulate him but warns not to interfere in tonight's main event.
JVC KABOOM OF THE WEEK: Mankind's "leap of faith" from last night was shown.
Match 5 (Brawl for All): Bradshaw versus Mark Canterbury
Highlights:
ROUND 1
For those unaware, Canterbury was the former Henry Godwinn.
Initially, this was a bar room brawl with haymakers missing left and right.
However, it settled down to boxing, but nothing fruitful grew from it.
According to the "WWF scorecard," Bradshaw led in points 5-0 thanks to punches thrown.
ROUND 2
More brawling began the round, and Bradshaw connected with one.
As Canterbury survived, the round ended, and Bradshaw looked poised to win.
ROUND 3
While the Cleveland faithful LOUDLY chanted "bor-ing," Canterbury scored a takedown.
They counted the seconds down waiting for this mess to end.
Rating: NONE
Summary: More wasted time as Bradshaw advanced.
The Road Warriors approach the ring without Sunny. As Animal grabs a microphone, he introduces their NEW manager--"Precious" Paul Ellering. Upon Ellering's entrance, Disciples of Apocalypse join them at ringside. Ellering touts DoA as his "new team" who attack the dejected Road Warriors. We have a SWERVE.
Catch the replay of KOTR '98 tomorrow night only on PPV!
Backstage, Kelly interviews Undertaker who simply states: "Nobody tells (him) what to do."
Match 6 for the WWF title: Kane (champion w/ Paul Bearer) versus Stone Cold Steve Austin
Highlights:
Austin clotheslined Kane and followed with a series of forearm smashes.
As Austin attempted a Stone Cold Stunner, Kane shoved him away and sought refuge outside the ring.
Austin migrated to the apron and launched a clothesline to Kane on the floor.
When Austin rammed him face-first into the steps, he sent Kane shoulder-first into them.
He made Kane taste the steel railing. It must have tasted like the Burger Au Cheval at Heck's Café.
After Austin reversed an Irish whip, he connected with a Thesz press.
He dragged Kane to the corner and rammed his left ankle three times into the ring post.
While he fed Kane a chop block, Austin ate a mule kick sending him to the floor.
Kane leaped from the apron and dealt Austin an axe handle.
Sending Austin into the steps, Kane guillotined Austin on the steel railing.
The Cleveland faithful chanted "Aus-tin," but Kane gave their hero a cross corner whip resulting in a sternum-first bump.
Escaping the ring, Austin got leveled by Bearer with his loafer as Kane distracted referee Earl Hebner.
Undertaker came to ringside, yet Kane destroyed Austin with a big boot.
Slamming Austin, Kane landed an elbow drop, mounted the top turnbuckle, and delivered a flying clothesline for 2.
Kane chokeslammed Austin and attempted to tombstone him.
Weaseling his escape, Austin attempted a Stunner to no avail.
Kane missed a big boot, but Austin didn't miss with a Stunner.
1-2-3.
Austin won at 7:27.
WE HAVE A NEW CHAMPION!
Rating: ***
Summary: With WCW preparing a show in Atlanta next week, the WWF got the jump by pulling a ratings grabber this week. To say the Cleveland faithful came unglued would be unfair to glue.
Afterward, Undertaker steps into the ring but gets distracted by Bearer. Austin flattens Undertaker with a Stunner while JR calls it "payback" for last night. Both Undertaker and Kane sit up simultaneously as Austin celebrates in the aisle to a jubilant reaction.
EXTRA ATTITUDE: Kane and Undertaker battle in the ring, and Undertaker chokeslams him. Upon exiting the ring, Undertaker decimates Bearer with a single punch. Bearer cries in dismay over the defeat.
Conclusion: Ratings-grabber or not, the main event has historical value as Austin becomes a two-time WWF champion. Unfathomably, Ellering returns to the WWF only to swerve the Road Warriors. Shamrock stands tall winning the "King of Kings" match while the Brawl for All tournament stinks up the Gund Arena. Meanwhile, Venis meets a possible mate, and Regal makes his WWF debut. Top to bottom, minus the toughman crap, this is a solid show that should not be missed.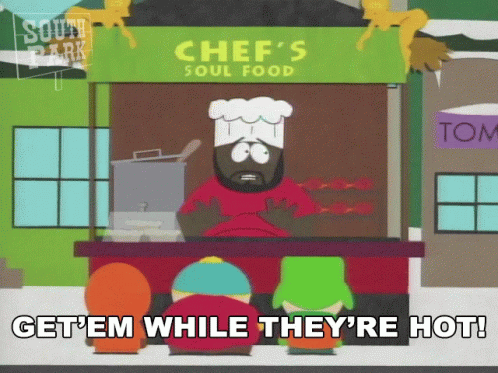 Could it overcome Nitro in the ratings?
TV Rating: 5.36 (Wow!)
Who won? As JR would say, you're damn right. RAW annihilated Nitro with 1.2 to spare. I'm curious how a taped RAW will compete against a live Nitro in Atlanta. What could possibly happen?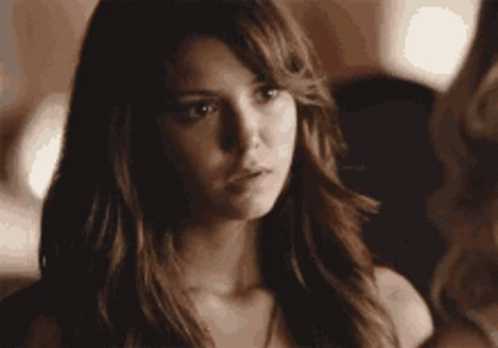 Stay tuned for WCW Thunder 07-02-98!
Comments? Suggestions? Send them to me at rsg@rockstargary.com and follow me on Twitter (@rockstargary202).
Custom Search