WELCOME TO ROCK STAR GARY REFLECTIONS!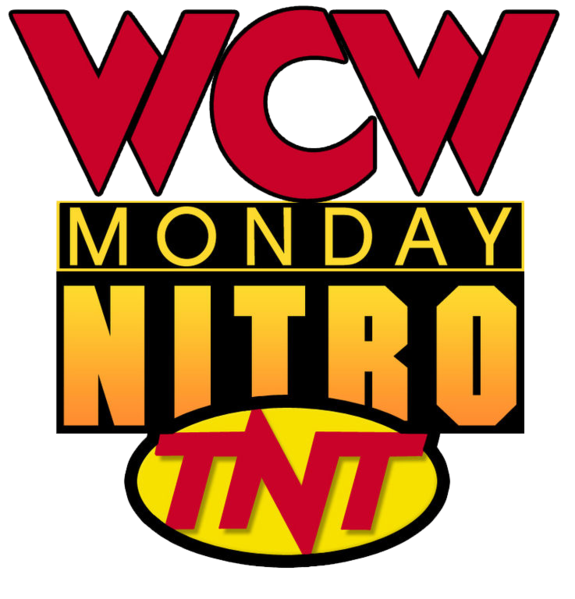 WCW Monday Nitro 06-29-98
Live from Tampa, FL
Airdate: June 29, 1998
Attendance: 10,900
Hosted by Tony Schiavone, Larry Zbyszko, "Iron" Mike Tenay, & Bobby "The Brain" Heenan
How will the former Horsemen fare against Harlem Heat? Can Malenko defeat Dragon, or is he too consumed by Jericho? Will Goldberg continue his winning streak? And what's up with the 18-wheeler? Truck your way further and enjoy some WCW!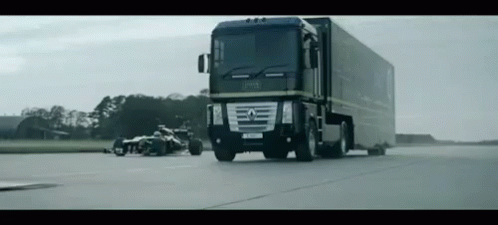 From an interstate somewhere in America and shot from a helicopter, an 18-wheeler is being escorted by police to the arena.
Nitro Girls dance at the entrance in neon halter tops. Yowza!
At the entrance, "Mean" Gene Okerlund interviews Kevin Greene who forgets who Curt Hennig is. D'oh! The (taped?) "Gold-berg" chant erupts, and Greene's ready to tag with Goldberg at the PPV against Giant and Hennig.
Match 1: Kanyon versus Horace (w/ Lodi)
Highlights:
Kanyon hooked a fisherman's neckbreaker and got 2.
When the Tampa faithful showed their disdain for Lodi, Kanyon rammed Horace face-first into the mat, turned him over, and earned another 2-count.
Lodi distracted Kanyon so that Horace could clothesline him over the top rope to the floor.
As Horace launched a tope suicida, he set up his STOP sign against the steel railing and tossed Kanyon back-first into it. OUCH!
Horace slammed Kanyon, landed an elbow drop, and got 2.
After he hoisted Kanyon atop the top turnbuckle, Horace joined and superplexed him for another 2. Woohoo!
Kanyon countered a hip toss with a swinging neckbreaker and followed with an inverted TKO for 2.
While Lodi jumped onto the apron, Kanyon CREAMED him to a great response.
Horace lowered the boom with a big boot but missed a clothesline.
Immediately, Kanyon delivered a Flatliner and pinned Horace at 4:08.
Rating: ***
Summary: Impressive match for both Kanyon with his moveset and Horace with his aerial ability.
After the match, the Flock invades the ring, but Kanyon sidesteps them and decimates Kidman with an inverted Diamond Cutter. Amazing! Riggs demolishes Kanyon from behind, and Raven cuts a promo right to his face. To put a climax on the segment, he puts Kanyon down and out with an Even Flow DDT.
Nitro is sponsored by Valvoline.
Opening montage.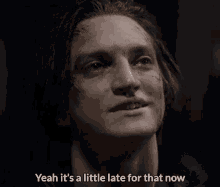 We revisit Thunder when DDP called the broadcast to announce his and Karl Malone's upcoming presence on Nitro.
Another action shot of the 18-wheeler is shown somewhere in Florida. Back in the locker room, nWo Hollywood is armed with crowbars to dismantle the cross country truckers.
At the entrance, Okerlund interviews Stevie Ray who refers to Benoit as a "pipsqueak." He challenges Benoit and Mongo to a tag match with Booker T.
Match 2: Eddie Guerrero versus Little Dragon
Highlights:
For those, like me, who are unaware, Little Dragon was portrayed by Nobuyoshi Nakamura a.k.a. the Dragon Kid.
Little Dragon gave Eddie a cross corner whip followed by a handspring back elbow.
As Eddie reversed an Irish whip, he fed Little Dragon a tilt-a-whirl backbreaker.
Eddie dealt Little Dragon a belly-to-back suplex, migrated to the apron, and delivered a springboard senton.
When the Tampa faithful chanted "Cha-vo," Eddie stymied Little Dragon with a spinning heel kick.
He obliterated Little Dragon with a brainbuster and mounted the top turnbuckle.
Suddenly, Chavo, with his hobby horse Pepe, sprinted up the aisle referring to Eddie as "little trooper." HA!
Chavo made a horrible joke at the expense of his toy while the match was grounded to a halt.
After Eddie stole Pepe from Chavo, Little Dragon rolled him up.
1-2-3.
Little Dragon won at 4:23.
Rating: NONE
Summary: More storyline than match as Chavo's insanity has overtaken Eddie's psyche to the point that it affects his work.
After the match, Eddie pounds Little Dragon with Pepe and tosses him to the floor. Chavo regains control of Pepe, and Eddie chases after him back to the locker room.
1-800-COLLECT sponsors the replay.
Backstage, Jericho bargains with Ultimo Dragon to beat Malenko in exchange for a title shot on Thunder.
STARBURST ROAD REPORT: Okerlund shills Thunder LIVE on TBS on 7/2.
Nitro Girls dance among the Tampa faithful.
Schiavone announces that the Nitro Party Pack winners this week are Richard Rodela and Nick Rodriguez of San Francisco, CA. Their cheesy video follows.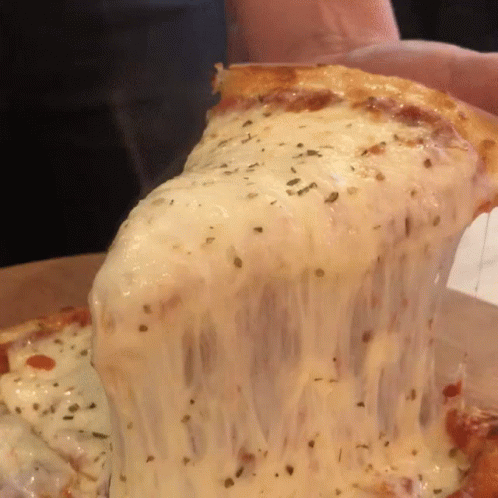 Match 3 (handicap): Giant (w/ "Ravishing" Rick Rude & Curt Hennig) versus Judo Suwa & Sumo Fuji
Highlights:
Unbelievably, Giant wasn't smoking when he made his entrance.
Hennig hugged Hall of Fame third baseman Wade Boggs prior to the bell. You may recall Boggs working with Hennig during his "Perfect" promos in the WWF.
When Fuji attempted a sumo attack, he bounced off Giant like a pinball.
These guys were TINY compared to Giant.
As Suwa attempted an arm drag, Giant fed him a big boot to swat him away.
They both attacked Giant at once but ate a double CHOKESLAM instead.
1-2-3.
Giant won at 0:47.
Rating: DUD
Summary: Showcase match for Giant against Ultimo's terribly overmatched students.
After the match, Rude and Hennig dispatch Suwa and Fuji from the ring. Hennig grabs a microphone and cuts a promo on Goldberg and Greene. Speaking of Greene, he emerges through the entrance but waits until Goldberg emerges to back him up. Greene and Goldberg clear the ring to a raucous ovation and a "Gold-berg" chant. Whether or not the chant is live, several Goldberg signs are shown throughout the Tampa faithful. He is OVER.
Wearing a chain, "Hollywood" Hogan emerges with Eric Bischoff, heads to the ring, "made Port Tampa famous," and runs down Karl Malone and DDP. The fans' signs waving behind them are more entertaining.
More helicopter shots of the incoming 18-wheeler are shown.
HOUR #2!
Match 4: The "Total Package" Lex Luger & Sting versus the "British Bulldog" Davey Boy Smith & Jim "The Anvil" Neidhart
Highlights:
Neidhart attempted a slam, but Luger landed on top for 2.
As Luger clotheslined Neidhart, tags were exchanged on both sides.
Sting blocked a hip toss and fed Smith one of his own.
When Neidhart tagged in, Sting clotheslined him.
The pace of this match was so…fucking…slow.
After Luger tagged in, Neidhart baited Sting into the ring and distracted referee Charles Robinson.
That allowed Smith to employ some chicanery in the BIL corner. SNEAKY!
While a mid-ring collision occurred, tags were exchanged on both sides yet again.
Sting dropkicked Smith and dealt him a series of inverted atomic drops. Poor Diana.
Nevertheless, Sting gave Smith a cross corner whip followed by a Stinger splash.
Sting escaped a running powerslam attempt by Smith and planted him with a Scorpion death drop.
1-2-3.
Sting and Luger won at 8:06.
Rating: *
Summary: If not for the electrified crowd, this match would get nothing and like it.
Match 5: Saturn versus Reese (w/ Lodi)
Highlights:
Saturn ducked a clothesline and stymied Reese with a crescent kick.
When Reese gorilla-press-slammed him from his knees, he fed Saturn a pair of backbreakers.
Reese gave Saturn a cross corner whip followed by a knee to the midsection.
As Saturn got Reese wobbly, he mounted the top turnbuckle and uncorked a missile dropkick.
Lodi jumped onto the apron, but Saturn returned him to the floor with another crescent kick.
After Saturn connected with a Death Valley Driver, he pinned Reese at 2:28.
Rating: ½*
Summary: Showcase match for Saturn.
After the match, Riggs ambushes Saturn from behind but falls victim to an overhead belly-to-belly suplex. Horace baits Saturn, but Sick Boy launches a springboard dropkick to the back of Saturn's head. While Horace lays out Saturn with a full nelson slam, Kidman mounts the top turnbuckle and soars with a flying splash. Raven enters the ring and cuts a promo on Saturn.
We revisit last week when Giant, Hennig, and Rude triple-teamed Greene. That led to not only a 73-second schmozz but also a Goldberg explosion.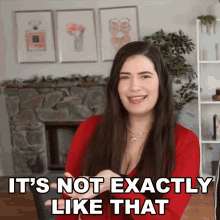 More helicopter shots of the 18-wheeler are shown.
At the entrance, Nitro Girls dance in silver and black while Schiavone shills the Nitro Party contest.
Match 6: Vampiro versus Brad Armstrong
Highlights:
WHO BOOKED THIS CRAP?
Armstrong gave Vampiro a cross corner whip followed by a monkey flip.
On the other hand, Vampiro landed on his feet.
Armstrong clotheslined Vampiro who sold it with a 360°. Woohoo!
As he got 2, Armstrong got caught with a reverse kick.
Vampiro leapfrogged Armstrong and followed with a spinning heel kick.
When Armstrong rammed him face-first into the mat, Vampiro scored with a spin kick.
Meanwhile, the Tampa faithful have sought popcorn and beer. I'll take a cold one, please.
Vampiro demolished Armstrong with a Nail in the Coffin (Michinoku Driver) and pinned him at 1:26.
Rating: DUD
Summary: Ah…the sole reason behind having Vampiro on Nitro is to have him showcase his finisher which is the same move that Taka Michinoku employs.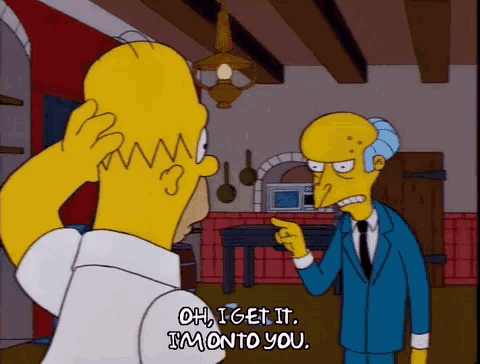 Bash at the Beach '98 will be LIVE on PPV on 7/12. Order NOW!
Match 7: The Dancing Fools versus Tokyo Magnum & Shiima Nombunaga
Highlights:
That name's stickin' alright.
Oh.My.God. Both Wright and Disco danced in the ring, and Tokyo joined them.
When Wright and Disco noticed him, they summarily tossed him between the ropes to the floor.
Nombunaga stood up for Tokyo but got vaulted over the top rope to the floor.
As Nombunaga dropkicked him, Wright leveled him with a European uppercut.
Disco tagged in, and the Fools double-flapjacked Nombunaga.
After Disco landed a fist drop, Nombunaga escaped from Disco and dropkicked him.
Tokyo tagged in and scored with a spin kick.
While Disco reversed a cross corner whip, he came up empty on his follow-through.
Tokyo bulldogged Disco but missed a dropkick.
Tagging in, Wright followed a Disco inverted atomic drop with a spinning heel kick.
He powerslammed Tokyo, attempted a springboard splash, but ate knees.
With tags being exchanged on both sides, Nombunaga scored with his own spinning heel kick.
He slammed Disco, leaped to the apron, and launched a springboard senton splash. Nifty!
Entering the ring via tag, Tokyo gave Disco a cross corner whip followed by a corner clothesline.
He hoisted Disco onto the top turnbuckle, slipped when trying to join, succeeded on his second try, and flattened Disco with a super huracanrana.
Stopping to dance, Tokyo got obliterated by a Wright missile dropkick.
Nombunaga tagged in, but Disco fed him a facebuster.
Joining the match via tag, Wright dealt Nombunaga a hangman's neckbreaker.
1-2-3.
The Fools won at 4:29.
Rating: ***
Summary: Solid match with tons more action than that earlier tag match.
After the match, the Fools argue over whose music should be played, so the WCW music crew spliced them together.
We revisit Thunder when Ultimo Dragon almost captured the Cruiserweight title, but Malenko attacked Jericho to spoil it.
Match 8: Dean Malenko versus Ultimo Dragon
Highlights:
Dragon leapfrogged him, but Malenko cartwheeled away from a monkey flip attempt.
As Malenko hooked a ¾ nelson cradle, he got 2.
Dragon reversed a cross corner whip, but Malenko vaulted him into a top rope headstand.
When Dragon miscalculated on a mule kick, Malenko made him pay with a vicious belly-to-back suplex. That one looked like it hurt.
Dragon rebounded with a series of kicks, but Malenko caught him mid-Asai moonsault.
Not to be outdone, Dragon hooked a dragon sleeper, but Malenko fed a knee to the face to counter.
Malenko secured an inside cradle and got 2.
After Dragon hooked a unique cradle, he got 2.
He dealt Malenko a tilt-a-whirl backbreaker, gave Malenko a cross corner whip, and followed with a handspring back elbow.
While he hoisted Malenko atop the top turnbuckle, Dragon joined, but Malenko converted it into a super gutbuster.
Suddenly, Jericho emerged and ran down Malenko over the microphone.
Malenko hooked a Texas Cloverleaf, but Jericho insulted his father again.
Immediately, Malenko bailed from the match and chased after Jericho.
Dragon won by countout at 4:35.
Rating: **
Summary: Good psychology, but the Tampa faithful waited until Jericho woke them up to react.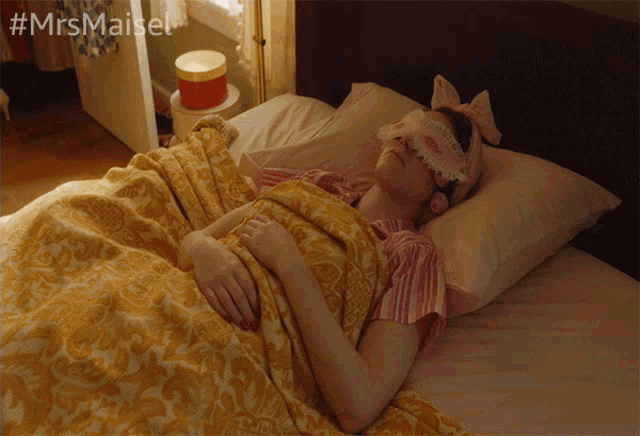 HOUR #3!
We revisit Thunder when Arn Anderson shut down the idea of the return of the Four Horsemen to Benoit.
Match 9: Harlem Heat versus the "Crippler" Chris Benoit & Steve "Mongo" McMichael
Highlights:
Benoit stomped a mudhole in him, but Stevie Ray responded with a clothesline.
When Stevie Ray slammed Benoit, Booker T tagged in and connected with a back elbow for 2.
Benoit ducked a leg lariat and fed Booker T a dragon screw leg whip.
As Mongo tagged in, he gave Booker T a HARD cross corner whip to injure the back.
He gave Booker T another cross corner whip but ate boot on his follow-through.
After Stevie Ray tagged in, he dealt Mongo a snapmare followed by an elbow drop.
Mongo gave Stevie Ray a cross corner whip but whiffed on a big boot.
While Stevie Ray slammed Mongo, Booker T tagged in and blasted Mongo with a flying forearm.
Booker T reversed an Irish whip and delivered a spinebuster for 2.
With all four wrestlers in the ring, Bret Hart sprinted to ringside and CLOCKED Booker T in the back with a steel chair. How dastardly!
Since referee Jimmy Jett didn't see it, the match continued.
Mongo covered and pinned Booker T at 5:00.
Rating: *
Summary: Screwy finish to a match the Tampa faithful couldn't give two shits about.
Back in the locker room, Jericho argues with Ultimo Dragon, but Malenko finds and clobbers him. Dragon tries to intervene, but Malenko rams him face-first into a locker. OUCH! While Malenko's occupied with Dragon, Jericho runs away again.
More helicopter footage of the 18-wheeler is shown.
Promo #2 airs for Bash at the Beach '98.
nWo LATE HOUR: From a setup resembling The Tonight Show, Bischoff along with Elizabeth interviews Big Poppa Pump. While they discuss the PPV main event players, the Tampa faithful showers this segment with jeers. BPP promises "the co-star of (his) next project" will be on nWo Late Hour next week.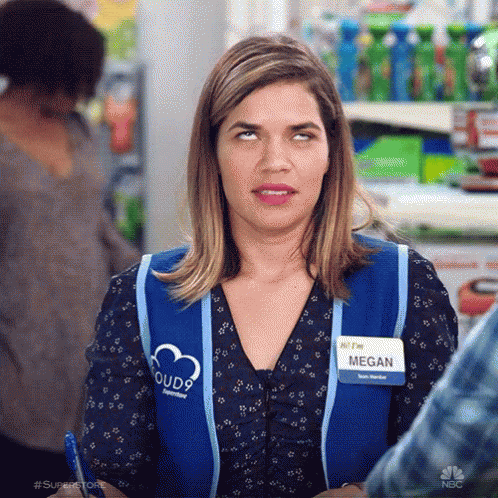 At the entrance, Okerlund interviews Booker T who cuts a promo on Bret. Stevie Ray interrupts him, but Booker T's incensed at Bret. Speaking of whom, Bret emerges and accepts Booker T's challenge for the PPV. In the meantime, Stevie Ray's not too pleased with Booker T's approach.
Backstage, Hogan's ready for DDP and Malone no matter what Bischoff says.
Nitro is sponsored by Starburst.
Whisper of the Nitro Girls performs a solo at the entrance. Somewhere, HBK's temperature rises a few degrees, and I don't blame him one bit.
Match 10 for the WCW US title: Goldberg (champion) versus Glacier
Highlights:
Buffer rumbled. It must be Glacier's dream to be introduced by Buffer.
As Glacier reversed a cross corner whip, he fed Goldberg a savate kick to the midsection.
He unleashed a series of kicks in the corner but stopped to showboat.
When Goldberg awakened, he caught Glacier by the leg and dealt him a spinebuster.
He delivered a spear and followed with a Jackhammer.
1-2-3.
Goldberg retained at 2:17.
Rating: *
Summary: Showcase match for the 105-0 Goldberg, but Tampa is JACKED for him.
Hogan and Bischoff return to the ring, and Hogan claims Malone and DDP aren't showing up. The 18-wheeler pulls up to the arena while Hogan calls them "losers." With Bryan Adams, Rude, BPP, and Giant awaiting them, the 18-wheeler pulls into the parking lot.
DDP and Malone exit the 18-wheeler carrying steel chairs and head into the arena. While Bischoff apologizes for Rodman's absence, DDP and Malone jog to the ring and scare the BEJEEZUS out of Hogan. As Hogan pushes Bischoff into him, DDP tosses Bischoff out of the ring like a bag of garbage. Malone cuts Hogan off from escaping, so they lock up. After Malone slams Hogan, the Tampa faithful LOSES ITS DAMN MIND.
Malone clotheslines Hogan twice sending him to the floor. While nWo Hollywood comes to Hogan's aid, DDP informs Hogan that he got "slam-dunked." DDP offers an open invitation to meet them in Atlanta next week, and they make fun of Rodman's "Rodzilla" moniker. Now THAT'S a hard sell.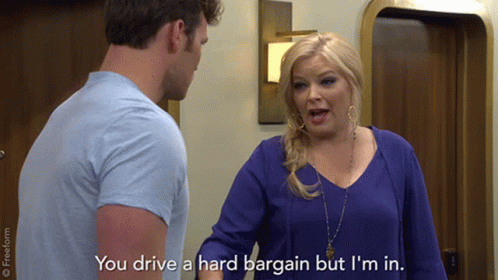 Conclusion: WCW had to know that the WWF was booking a title switch but only offered a Goldberg squash and a celebrity appearance to counter. Methinks it didn't work. Nonetheless, solid wrestling combined with strong storytelling leads directly to a recommendation from me.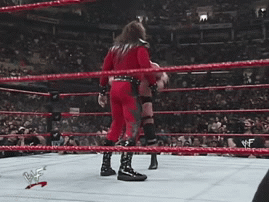 What's on RAW is WAR?
TV Rating: 4.1
Stay tuned for RAW Is WAR 07-29-98!
Comments? Suggestions? Send them to me at rsg@rockstargary.com and follow me on Twitter (@rockstargary202).
Custom Search