WELCOME TO ROCK STAR GARY REFLECTIONS!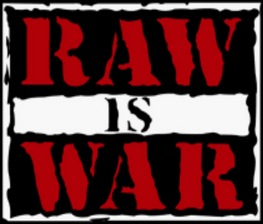 WWF Monday Night RAW 06-22-98
Taped from Austin, TX
Airdate: June 22, 1998 (taped 06/16)
Attendance: 10,891
Hosted by Jim Ross, Michael Cole, Kevin Kelly, & Jerry "The King" Lawler
What does Kane have in store for Austin? Who will advance to the semifinals of the KOTR tournament? In addition, numerous accoutrements for the PPV along with Edge's debut!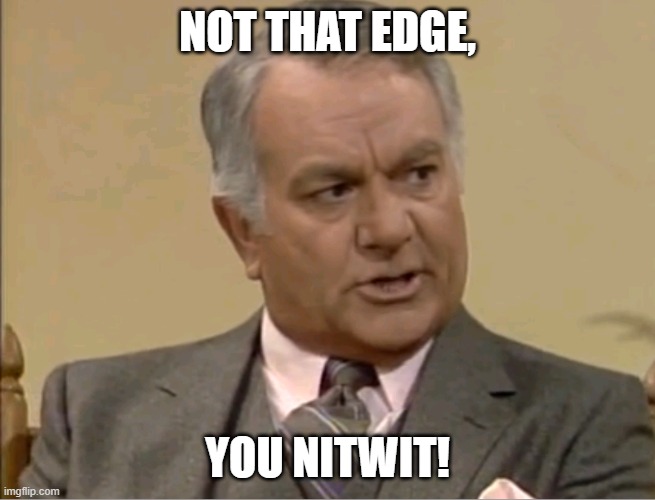 Sorry, Chester.
Opening montage.
Mr. McMahon approaches the ring to a chorus of boos. While the Austin faithful chants "Au-stin," Mr. McMahon introduces "the next WWF champion…Kane." Meanwhile, due to the beating he suffered last week, Paul Bearer sits at home convalescing. McMahon tells Kane that winning the WWF title will be his "destiny."
McMahon, on Kane's behalf, dedicates the WWF title match this Sunday to Bearer. Next, he removes all the normal stipulations from the match and makes it a "first blood" match. That doesn't seem fair to Austin considering Kane wears a mask.
As the Austin faithful chants "Au-stin" again, McMahon beckons Kane to speak "for the first time." Kane, through a voice stimulator, notes that should he not win the title, he will "set (him)self on fire." That's extremely confident.
TV Rating: 3.8
Match 1 (KOTR quarterfinal): Ken Shamrock versus Mark Henry (w/ the Nation of Domination)
Highlights:
Before Henry entered the ring, WWF officials barred the NoD from ringside.
Henry gave Shamrock a cross corner whip but came up empty on his follow-through.
When Henry reversed an Irish whip, he powerslammed Shamrock.
He followed with a leg drop and picked up Shamrock at 1.
As he whipped Shamrock into the corner, Henry fed him an avalanche.
He dealt Shamrock an elbow drop to the back and applied a bear hug.
After he slammed Shamrock, Henry splashed his back.
Henry reapplied the bear hug, but Shamrock escaped.
While Shamrock attempted a sunset flip, Henry SQUISHED him.
Another bear hug by Henry preceded a headbutt from Shamrock.
Sending a pair of spinning heel kicks, Shamrock couldn't faze Henry.
Shamrock followed with a huracanrana that sent Henry to the floor.
Suddenly, Vader emerged and demolished Henry with a running body block.
Henry climbed back into the ring but fell victim to a belly-to-belly suplex.
1-2-3.
Shamrock won at 4:37.
Rating: *
Summary: Shamrock advanced to the semifinals while Henry earned a date with Vader at the PPV.
At the entrance, Kelly interviews Shamrock who's not going to quit.
DX shills Super Soaker, and hijinks ensue.
Match 2: X-Pac (w/ Chyna) versus Dustin Runnels
Highlights:
Runnels reversed an Irish whip, but X-Pac rammed him face-first into the mat.
As he clotheslined Runnels, X-Pac fed him a baseball slide.
He gave Runnels a HARD cross corner whip and unleashed a series of kicks.
When X-Pac attempted a bulldog, Runnels countered by crotching him on the top rope.
He clotheslined X-Pac, guillotined him with the top rope, and unleashed a lariat for 2.
After Cole shilled wwf.com, the phones at the World Wildlife Fund rang off the hook.
Nevertheless, Runnels missed a cross body block landing outside the ring.
X-Pac distracted referee Mike Chioda so that Chyna could nail Runnels with a back elbow. How dastardly!
While X-Pac launched an axe handle from the apron, he tossed Runnels back into the ring and landed a pair of leg drops.
X-Pac scored with a knee to the midsection and a standing leg lariat for 2.
Rebounding by ramming X-Pac face-first into the mat, Runnels delivered a cross body block for another 2.
He suplexed X-Pac but couldn't get 3.
Giving X-Pac a cross corner whip, Runnels attempted a bulldog, but Chyna tripped him coming off the ropes. SNEAKY!
That enabled X-Pac to demolish Runnels with a spinning heel kick.
1-2-3.
X-Pac won at 5:31.
Rating: **
Summary: Fun little match where Chyna's presence directly led to the outcome.
After the match, Runnels offers a handshake to X-Pac but receives a crotch chop instead. HHH joins to celebrate victory with his DX cohorts.
Via satellite from "Paul Bearer's home," Bearer has full confidence in Kane's victory this Sunday.
TV Rating: 4.3
Promo for King of the Ring '98 airs. It will be LIVE on PPV this Sunday. Order NOW!
Lawler stands in the ring and runs down Al Snow. As Lawler invites him into the ring, Snow, dressed as an old lady, joins him. In exchange for the return of his crown, Lawler offers a meeting with Mr. McMahon. Snow argues with Head, and Lawler informs him that Head has no fingers. In a witty retort, Snow states that chickens have no fingers, but they sell 'em in restaurants.
The exchange is made, and Snow reads what Lawler gave him. It's a contract for a tag team match against Scott Taylor and "his son"—Brian Christopher this Sunday. When Snow argues with Head about doing the "J.O.B. on the PPV," Lawler warns him that if he does just that, he's "history." Snow relents by laying on his back: "Pin me, pay me."
Lawler calls out Too Much, but Snow floors them with Head. After Snow flees the ring, he tells JR that "Head doesn't lay down for anybody." He scampers over the steel railing and through the Austin faithful.
TV Rating: 4.1
RAW is sponsored by Castrol GTX, WWF: The Music Volume 2, and Super Soaker.
Match 3 (KOTR quarterfinal): "Marvelous" Marc Mero (w/ Jacqueline) versus "Double J" Jeff Jarrett (w/ Tennessee Lee)
Highlights:
When neither wrestler could hip-toss the other, Mero rolled up Jarrett for 2.
Jarrett reversed an Irish whip, but Mero countered a back drop attempt with a powerbomb.
As Mero mounted the top turnbuckle, he scored with a Merosault for 2.
Jarrett reversed another Irish whip and put a boot into Mero's midsection.
After he botched a powerbomb, Jarrett dropped Mero knee-first on the top turnbuckle. OUCH!
Jarrett suplexed Mero and followed with a whip to the corner.
While Mero escaped a belly-to-back suplex attempt, Jarrett tried to slam him.
Mero countered with an inside cradle and got 2.
Clotheslining Mero, Jarrett got rammed face-first into the mat.
Mero missed an elbow drop, sidestepped a knee to the midsection, and rolled up Jarrett for 2.
Feeding Mero a running guillotine, Jarrett got tripped by Jacqueline coming off the ropes. Nefarious!
Tennessee Lee went after her, but referee Jack Doan exited the ring to restrain him.
That permitted Mero to wallop Jarrett down near SOUTH Texas.
Destroying Jarrett with a TKO, Mero only earned a false pin thanks to the shenanigans involving Lee, Jacqueline, and Doan.
Immediately. Sable, in a leather outfit, emerged from the entrance waking up the slumbering Austin faithful.
Since she distracted Mero, Jarrett arose and planted him with a DDT.
1-2-3.
Jarrett won at 4:30.
Rating: ***
Summary: Solid match where they gelled quite well despite the sports entertainment-type finish. Jarrett will face Shamrock in the semifinals on Sunday.
At ringside, Kelly interviews Jarrett who wants to be "King of the World Wrestling Federation."
TV Rating: 4.4
CINNABURST REWIND: Highlights from last week's "main event" are shown.
WAR ZONE!
Match 4: Kane (w/o Paul Bearer) versus Road Dog (w/o Billy Gunn)
Highlights:
Although Gunn accompanied Road Dog to the ring, referee Jim Korderas ejected him prior to the bell.
Road Dog attempted a ten-punch count-along, but Kane shoved him across the ring.
As he clotheslined Road Dog, Kane followed with a fist drop.
He fed Road Dog a big boot as well as a short-arm clothesline.
When Kane gave him a HARD cross corner whip to injure the back, Road Dog rebounded with a flurry.
Nope, Road Dog liked a different kind of snow if you catch my drift.
Regardless, Road Dog clotheslined him over the top rope, but Kane landed on his feet.
After Kane guillotined him with the top rope, he mounted the top turnbuckle and launched a flying clothesline.
Kane charged but ate a back elbow.
While he reversed an Irish whip, Kane attempted a chokeslam.
Kane intimidated Korderas enough so that Road Dog could counter with a shot down near the Rio Grande.
Despite a feeling of numbness, Kane overcame it and chokeslammed Road Dog.
He tombstoned and pinned Road Dog at 4:03.
Rating: *
Summary: The ending was never in doubt.
At Paul Bearer's "house," he promises to be at the PPV. He believes that Undertaker wanted to eliminate Austin, but Undertaker "didn't shut (him) up." The lights flicker, and Undertaker invades his "living room." After Undertaker asks, "did you think I've forgetten where you live," he pummels Bearer and destroys some furniture. He continues to demolish Bearer until the feed vanishes.
POINT OF ORDER: According to Meltzer, both Undertaker and Bearer suffered ankle injuries from this scene.
Match 5: Edge versus Jose Estrada
Highlights:
This was Edge's TV debut match.
When Estrada gave him a cross corner whip, Edge exploded from the corner with a spear. Goldberg who?
He dropkicked Estrada through the ropes to the floor.
As he delivered a somersault plancha, Estrada landed HARD on the steel ramp. OUCH!
Referee Tim White counted Estrada out, and Edge won at 1:09.
Rating: ½*
Summary: Estrada would end up in the hospital with a pinched nerve but would recover and continue his career. During the replay, they show Edge's right leg hit Estrada straight on the top of his head pushing it down.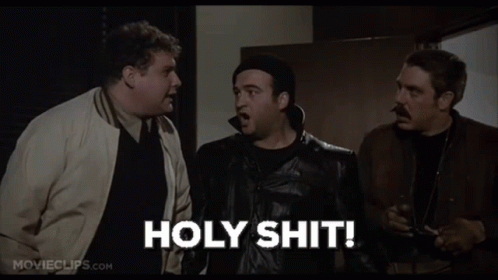 After the match, Edge left through the Austin faithful. Perhaps he should rename himself Chrome.
Back in the locker room, Kane destroys everything in sight out of anger over Bearer's beating. Mankind tries to quell the rage to no avail.
Following a commercial break, Estrada is shown leaving the ringside area on a stretcher.
TV Rating: 4.5
Match 6 (KOTR quarterfinal): Owen Hart versus Dan "The Beast" Severn
Highlights:
Severn speared Owen and followed with a release German suplex.
As Owen rebounded with an enziguri, he hooked a fisherman's suplex for 2.
He fed Severn a backbreaker but suffered a cross corner whip as well as a belly-to-belly suplex.
When Owen connected with a swinging neckbreaker, he exited the ring and grabbed a chair.
Owen tossed the chair into the ring, but Severn intercepted it.
After Owen walked around the ring toward the entrance, X-Pac BLASTED him with a chair. Evil!
Severn hooked a Severn lock, and Owen submitted at 2:59.
Rating: *
Summary: Decent workrate, but Severn is NOT over with the WWF crowd. X-Pac's chair shot left the back of Owen's head BUSTED OPEN needing seven stitches. Some would say it's a receipt from last week.
The NoD comes out to check on Owen who has a visible bloody spot on the back of his head.
JVC KABOOM OF THE WEEK: Replay of X-Pac's chair shot to Owen is shown.
With Owen still in the ring, Rock grabs the microphone and challenges DX to face the NoD. DX heads to the ring, but WWF officials restrain them.
TV Rating: 3.9
Match 7 (KOTR quarterfinal): HHH (w/ Chyna) versus the Rock
Highlights:
When the Austin faithful informed him that he indeed "sucks," Rock fed HHH a back elbow for 2.
He gave HHH a cross corner whip followed by a clothesline for another 2.
As he gave HHH a second cross corner whip, Rock ate a swinging neckbreaker.
HHH suplexed and dealt Rock a knee drop for 2.
After Rock rebounded with a DDT, he got 2.
He suplexed HHH for another 2.
While he slammed HHH, Rock followed with a People's Elbow that garnered a mild reaction but not 3.
HHH responded with a high knee followed by a facebuster.
Clotheslining Rock, HHH joined him on the floor but ate the steps.
With HHH and referee Earl Hebner outside the ring, Chyna jumped into the ring.
She kicked Rock in the midsection and obliterated him with a DDT.
Does that enable HHH to win?
1-2-NO!
HHH applied a sleeper, but Rock escaped and applied one of his own.
Upon HHH's escape, Chyna jumped onto the apron to blast Rock with the European belt; however, Rock applied the brakes and sent her packing.
HHH attempted a Pedigree, but Rock nailed him down near Juarez.
Hooking a fisherman's suplex, Rock pinned HHH at 8:08.
Rating: **½
Summary: I believe this is the first (of many) Rock versus HHH matches. Not bad for a first, but future battles would be better. Rock will face Severn in the semifinals.
After the match, DX sprints to the ring to attack Rock, but the NoD joins the fray. A huge brawl ensues, and Owen and X-Pac could barely be separated.
Back in the ring, a despondent Kane rocks back and forth in frustration as Mankind heads to the ring for the main event.
Promo for King of the Ring '98 airs. It will be LIVE on PPV this Sunday. Order NOW!
TV Rating: 4.5
Seated in the ring, Mankind cuts a promo as the Cell lowers. His angry promo segues to the Undertaker in honor of his "Uncle Paul" (Bearer). Rather than having Undertaker arrested, Mankind wants to face him in the Cell and promises a surprise at the PPV.
Match 8: Mankind versus "Bad Ass" Billy Gunn (w/ Chyna)
Highlights:
Mankind pounded Gunn into ground beef in the corner and fed him a running knee.
As he headbutted Gunn, Mankind dealt him a Cactus clothesline.
Chyna jumped onto Mankind's back, but, in lieu of disqualifying Gunn, referee Mike Chioda ejected her.
When Mankind clotheslined him, he made Gunn taste the steel railing. It must have tasted like the 2nd street burger at Cedar Door.
He rammed Gunn face-first into the steps, got reversed on an Irish whip, and flew over the steps.
After Gunn rammed him into the steps, he guillotined Mankind on the steel railing.
He made Mankind HIT THE POLE but received another helping of the steps.
Back in the ring, Mankind landed an elbow drop for 2.
Gunn applied a sleeper, but Mankind backed him twice into the corner to escape.
While Mankind clotheslined him, he tossed Gunn to the floor and delivered a Cactus elbow.
Mankind dislodged the top step, but Gunn dropkicked it back in his face.
Dismantling Mankind with a Rocker Dropper, Gunn attempted a piledriver.
Mankind countered with a catapult sending Gunn head-first into the top turnbuckle.
Applying a Mandible claw, Mankind won by submission at 5:41.
Rating: **
Summary: Methinks the Austin faithful knew that Gunn had NO CHANCE in this one.
After the match, Mankind hightails it back to the locker room, but Kane has vanished.
Sable reemerges and heads into the ring. Next, she introduces Stone Cold Steve Austin who's wearing a pinstripe Austin 3:16 jersey. If you know where to get one, I'll take an XL.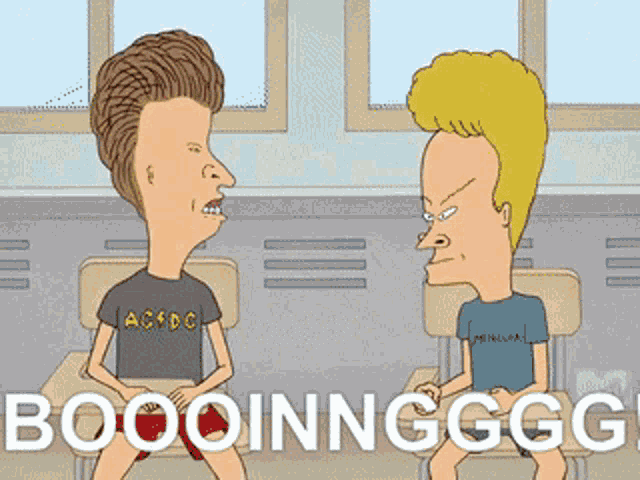 Austin advises Sable to give Mr. McMahon a message and manipulates her hand into a bird. HA! Upon checking under the ring for any "surprise" opponents, Austin accepts the first blood stipulation for the WWF title match at the PPV. Following that, he teases Kane about the "setting himself on fire" bit.
Kane reemerges, raises his arms, and "blood" pours into the ring and onto Austin. As a "bloodied" Austin looks on, Kane uses his voice stimulator to vow that at the PPV the blood will be "for real." Again, he raises his arms, and the turnbuckles explode to end the show.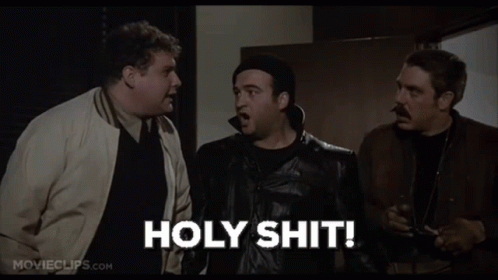 TV Rating: 4.74
Conclusion: Excellent go-home show for the PPV. The stipulation for the PPV main event, albeit biased in favor of Kane, gets sold like hot cakes. The rage demonstrated by both Kane and Undertaker within this episode is a fantastic precursor to the PPV. The semifinals for the KOTR are set with a clear winner not readily apparent. Edge's debut was short, so I hope they don't cut off his nose to spite his face. By far, this episode was much better than Nitro except for the Bret-Benoit match. Check it out!
Could it finally overcome Nitro in the ratings?
Final TV Rating: 4.27
Who won? Yes! Despite being taped, RAW edged Nitro by more than a tenth of a point. Credit goes to the main event angle of Austin/Kane over the Goldberg superman stuff.
Stay tuned for WCW Thunder 06-24-98!
Comments? Suggestions? Send them to me at rsg@rockstargary.com and follow me on Twitter (@rockstargary202).
Custom Search