WELCOME TO ROCK STAR GARY REFLECTIONS!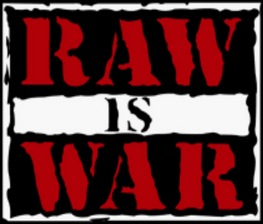 WWF Monday Night RAW 06-15-98
Live from San Antonio, TX
Airdate: June 15, 1998
Attendance: 7,504 (sold out)
Hosted by Jim Ross, Michael Cole, Kevin Kelly, & Jerry "The King" Lawler
To combat Nitro, how will RAW spice up its main event? Also, who's made a triumphant return? Who advances in the KOTR tournament? Let's kick this shiznit sideways.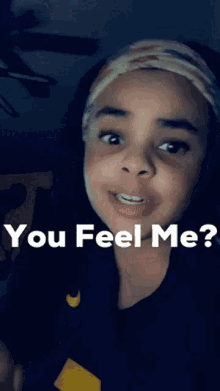 Opening montage.
Wait a minute! The recently released Sable has RETURNED! The San Antonio faithful chants her name while she introduces the man behind her return—Mr. McMahon. As the San Antonio faithful shower Mr. McMahon with an "Aus-tin" chant, Sable, with incredulity, reads a statement from him indemnifying him from last week's chicanery. Mr. McMahon plants a kiss on her cheek and invites the San Antonio faithful to welcome back Sable.
Suddenly, Austin emerges and heads to the ring. He escorts Sable from the ring and informs Mr. McMahon that he's not buying what McMahon's selling. After Austin threatens him, McMahon pleads for mercy. Austin asks for and receives a "Hell Yeah" to incite violence upon McMahon. To kill time before his untimely departure, McMahon offers Undertaker as an explanation for the carnage last week.
A skeptical Austin doesn't believe it and grabs the WWF belt. While McMahon describes him as "the devil himself," Undertaker emerges and steps into the ring. McMahon exits to the floor, and Undertaker respects the WWF title and calls McMahon's bluff. Threatening McMahon, Undertaker advises him that he cannot be manipulated.
The lights go out, and Kane emerges with Paul Bearer and Mankind. Congratulating Undertaker for his actions last week, Bearer states he and Undertaker "hatched that plan," and challenges Austin and Undertaker for a tag match against Kane and Mankind inside the Hell in a Cell hanging above the ring. Kane ignites the ring posts to end the segment, and we have a main event, folks.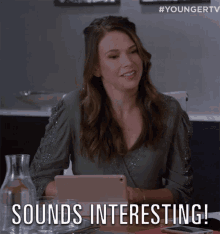 Rating: 5.0
Match 1 (KOTR qualifier): The Rock (w/o the Nation of Domination) versus Vader
Highlights:
Vader gave Rock a cross corner whip followed by an avalanche.
When he clotheslined Rock, Vader gave Rock a second cross corner whip and avalanche.
He slammed Rock, mounted the second turnbuckle, and launched a splash for 2.
As Rock rebounded with a DDT, he got 2.
Rock tried to slam him, but Vader's girth helped him land on top for 2.
After Rock slammed him, he dealt Vader a People's Elbow for 2.
Vader reversed an Irish whip and fed Rock a running body block.
While he splashed Rock, Vader got 2.
Vader missed a short-arm clothesline, but Rock clotheslined him over the top rope to the floor.
Abruptly, Mark Henry stormed ringside and clobbered Vader.
Meanwhile, Rock distracted referee Earl Hebner.
Henry splashed Vader on the floor yet vanished backstage.
Joining him on the floor, Rock tossed Vader back into the ring.
He delivered a Rock Bottom and pinned Vader at 4:40.
Rating: **½
Summary: Rock advanced in the KOTR tournament thanks to NoD member Henry.
DX DROPPIN' KNOWLEDGE: Road Dog holds court making light of X-Pac's flimsy neck and HHH's gargantuan nose. OK, I'll give him credit for that.
Rating: 4.0
Edge vignette airs.
Match 2: "Double J" Jeff Jarrett (w/ Tennessee Lee) versus Puke
Highlights:
Jarrett ambushed Puke, got reversed on an Irish whip, and ate a clothesline.
As Marc Mero and Jacqueline approached ringside, Jarrett rammed Puke face-first into the mat.
Mero joined the broadcast table, and Jarrett launched a tremendous dropkick.
When he fed Puke a running guillotine, Jarrett leapfrogged him.
Puke took out Jarrett's leg twice and powerslammed him for 2.
After Jarrett planted him with a DDT, he gave Puke a cross corner whip but came up empty on his follow-through.
Puke dealt Jarrett a flying back elbow while Tennessee Lee and Jacqueline got reacquainted from their WCW days.
While Jacqueline slapped the BEJEEZUS out of Tennessee Lee, Jarrett separated them along with referee Jack Doan.
Mero took advantage of the situation and nailed Jarrett down TX-16 SOUTH to Tilden.
Rolling Jarrett back into the ring, Puke pinned him at 2:13.
Rating: ½*
Summary: More storyline than match as Jarrett will face Mero next week in the KOTR quarterfinals.
DX DROPPIN' KNOWLEDGE PART DEAUX: Billy Gunn asks the proverbial question: "Where will Chyna be during this (match)?" He's smarter than he looks, ladies and gentlemen.
Prior to the next match, Venis jokes about "everything's bigger in Texas."
Match 3: Val Venis versus Chainz
Highlights:
Chainz fed Venis a big boot but ate one himself.
When he clotheslined Venis, Chainz dropped a series of elbows.
He gave Venis a cross corner whip but came up empty on his follow-through.
As Venis guillotined him with the top rope, he bulldogged Chainz.
Venis suplexed him and followed with a pair of knees to the midsection.
After he dealt Chainz a side-Russian leg sweep, Venis swiveled his hips for his female followers.
He delivered a series of big boots and an elbow drop.
While he gave Chainz a cross corner whip, Venis ate a back elbow on his follow-through.
Venis charged again and ate knees.
Upon a third attempt, he came up empty.
Chainz hit a belly-to-back suplex and backdropped Venis.
Reversing an Irish whip, Venis powerslammed Chainz.
Venis mounted the top turnbuckle, but Chainz upset his balance crotching him on the top rope. OUCH!
Joining Venis, Chainz attempted a superplex, but Venis blocked it sending Chainz down to the mat.
Venis launched a Money Shot and pinned Chainz at 4:33.
Rating: *½
Summary: The chemistry was evident, but the San Antonio faithful sought brisket.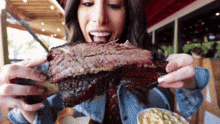 Rating: 3.4
Backstage, Kevin Kelly interviews Undertaker who believes Austin should trust him and wants a shot at the WWF title.
DX DROPPIN' KNOWLEDGE PART TROIS: HHH informs X-Pac that he "cannot lay down for (him)," but X-Pac replies with a penis joke. As X-Pac gets too close, HHH hands him some mints.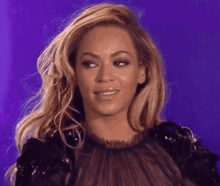 Match 4: "Marvelous" Marc Mero (w/ Jacqueline) versus Dustin Runnels
Highlights:
At the onset, Jarrett, Tennessee Lee, and Southern Justice surrounded the ring.
Jarrett joined the broadcast table, and Runnels fed Mero a lariat.
As he sent Runnels down to the floor, Mero joined and dealt him a flying double axe handle.
He rammed Runnels shoulder-first into the steps, tossed him back into the ring, and powerbombed him.
When Runnels rebounded with an uppercut, he clotheslined Mero.
He delivered an inverted atomic drop and clotheslined Mero again.
After Runnels mounted the top turnbuckle, Mero caught, joined, and launched a super huracanrana for 2. Woohoo!
Jarrett left the broadcast table to chastise Mero, and Sable proceeded toward the ring.
While Mero was distracted, Runnels scored with a bulldog.
Runnels won at 5:07.
Rating: ½*
Summary: Overbooked purely storyline advancement stuff. The distraction rollup is SO overdone.
DX DROPPIN' KNOWLEDGE PART QUATRE: Chyna becomes the voice of reason and instructs HHH and X-Pac to head to the ring.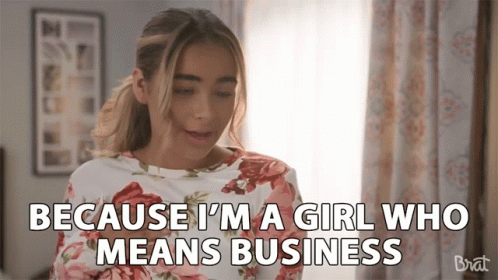 Rating: 4.1
RAW is sponsored by the US Army, WWF The Music: Volume 2, and Super Soaker.
WAR ZONE!
Match 5 (KOTR qualifier): WWF European champion HHH versus X-Pac
Highlights:
Prior to the bell, X-Pac rolled up HHH and got 2.
HHH reversed an Irish whip but ate a thrust kick.
When HHH reversed another Irish whip, he fed X-Pac a high knee sending him to the floor.
Chyna advanced toward ringside and manhandled X-Pac back into the ring.
As HHH clotheslined him, he dealt X-Pac an inverted atomic drop.
He suplexed X-Pac and followed with a knee drop for 2.
After HHH gave him a HARD cross corner whip to injure the back, X-Pac responded with a cross corner whip and a spin kick.
HHH fell out of the ring, and Chyna forcibly tossed him back into the ring. Call her Switzerland, folks. She's neutral.
While X-Pac scored with a leg lariat, he got 2.
HHH reversed another Irish whip and delivered a tilt-a-whirl backbreaker for 2.
Reversing an Irish whip, X-Pac succumbed to a face crusher.
HHH clotheslined X-Pac over the top rope to the floor.
All of a sudden, Rock distracted HHH from the upper deck while Owen Hart creeped into ringside through the San Antonio faithful and crotched X-Pac on the steel railing. SNEAKY!
An injured X-Pac strongly urged HHH to return to the ring while he writhed in pain.
As you'd expect, referee Mike Chioda called for the bell, and HHH won by countout at 5:14.
Rating: *
Summary: More storyline than match as the NoD interference cost X-Pac not only the match but an injury as well.
After the match, the New Age Outlaws assist X-Pac backstage.
Rating: 4.4
The quarterfinals of the KOTR tournament are set:
Ken Shamrock versus Henry
Jarrett versus Mero
Rock versus HHH
Severn versus Owen
Al Snow emerges from the entrance wearing his previous gimmick—Avatar. Following a commercial break, Lawler interviews him in the ring. Snow angrily removes the mask while Lawler advises him that he won't meet Mr. McMahon. Next, he wants to make two citizen's arrests—one to McMahon for killing his career with an "Aldo Montoya looking gimmick" and to Lawler for mistreating him in a perverse fashion.
Lawler tells him to lose Head and tries to toss it into the San Antonio faithful, but Snow nails him and Snow Plows referee Jack Doan. Afterward, Lawler hammers him from behind, but Snow recovers, hits him SOUTH of Memphis, and blasts him with Head. Security tries to remove Snow, but he destroys them with Head. Before leaving through the San Antonio faithful, Snow attacks Lawler once again.
LIVEWIRE PLUG: Cole promises an exclusive…nope, DX douses him with a Super Soaker.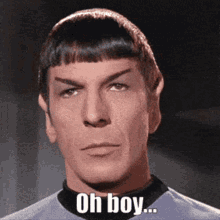 Backstage, Cole interviews Austin who throws trust out the window.
Prior to the next match, we see UFC footage of Shamrock versus Severn. We also revisit last week when Severn injured D'Lo Brown's pectoral region.
Match 6: Owen Hart & Mark Henry (w/o the Nation of Domination) versus Ken Shamrock & Dan "The Beast" Severn
Highlights:
As Shamrock entered the ring, he traded blows with Owen.
He fed Owen a spinning heel kick and clotheslined him.
When Owen reversed a cross corner whip, Shamrock exploded from the corner with another clothesline.
Owen reversed an Irish whip but missed a dropkick.
After Shamrock attempted an ankle lock, Owen countered with an enziguri.
Shamrock reversed an Irish whip, but Owen locked a chicken wing submission.
While Shamrock escaped to hook a hammerlock, Owen's trick knee acted up.
Henry tagged in, slammed Shamrock, and powerslammed him for 2.
Giving Shamrock a cross corner whip, Henry came up empty on his follow-through.
Severn tagged in and dealt Henry a belly-to-belly suplex.
Tagging in, Owen escaped a couple of takedowns, but Severn delivered a release German suplex.
Severn attempted to stretch Owen, but Henry made the save.
Scoring with a spinning heel kick, Owen distracted referee Tim White so that Henry could employ some chicanery. How dastardly!
Shamrock further distracted White, and Owen belted Severn near the SOUTH side of Coldwater, MI.
Splitting the uprights, the NoD tried to double-team Severn with an Owen missile dropkick; however, Owen kicked Henry inadvertently.

ICE COLD

tag to Shamrock.
Powerslamming Owen, Shamrock riled up the San Antonio faithful and attempted a huracanrana.
Owen blocked it and applied a Sharpshooter.
Without warning, DX stormed the ring and plowed Owen.
Henry and Owen won by DQ at 4:39.
Rating: *
Summary: Severn's suplexes and Owen's chain wrestling made this worthwhile, but a BULLSHIT finish ruined it.
Afterward, DX attacks Owen and Henry including a double suplex of Henry. Vader arrives and beans Owen from behind on the ramp. As Shamrocks battles Owen, Vader gives Henry his comeuppance for his earlier nefariousness. The rest of the NoD arrives, and a war ensues with everyone involved. Officials break it up prior to the break.
Rating: 4.5
King of the Ring '98 will be LIVE on PPV on 6/28. Order NOW!
Match 7 (tag team Royal Rumble for the #1 contender spot for the WWF tag team titles)
Participants: 2 Cold Scorpio & Terry Funk, Disciples of Apocalypse, Faarooq & Steve Blackman, Headbangers, Kane & Mankind, Midnight Express, Oddities, Road Warriors, Too Much, Taka & Bradshaw
Highlights:
To conserve time, teams will enter every thirty seconds.
The Road Warriors tried to eliminate Kane with both a double clothesline and double shoulder block but failed.
When the Midnight Express entered at #3, Animal almost eliminated Kane with a clothesline.
Kane chokeslammed Animal, and the Headbangers entered at #4.
As Bart clotheslined Hawk, DoA entered at #5.
Chaos ensued, yet the Oddities joined the fray at #6.
After Kane eliminated Bart, Holly was forced to leave as well.
Too Much entered at #7, and the size difference between Kane and Christopher was STARK.
While Faarooq and Blackman entered at #8, and the ring was TOO FULL.
Bradshaw and Michinoku jumped in at #9, and DoA was eliminated by Animal.
Next, Terry Funk and 2 Cold Scorpio arrived at #10, and Mankind eliminated Kurrgan.
Michinoku flew over the top rope, so he and Bradshaw were eliminated.
Hitting a cross body block over the top rope, Christopher mistakenly eliminated his own team.
Kane gorilla-pressed Mosh and tossed him to the floor eliminating the Headbangers.
With four teams remaining, the Road Warriors sent Blackman packing.
Kane immediately eliminated Animal, so two teams stood.
On the floor, Mankind rammed Scorpio face-first into the steps, but Funk made him taste the steel railing. It must have tasted like the OG OMG burger at Whiskey Cake Kitchen & Bar.
Funk grabbed a chair, entered the ring, and smashed Kane with it.
Trying to eliminate Kane, Funk got clotheslined but landed on the apron.
Mankind crowned Funk with the chair, and Kane tombstoned Scorpio.
Kicking a chair into Funk's face and eliminating him, Kane, along with Mankind, won at 8:25.
Rating: NONE
Summary: With Kane and Mankind's inclusion, the outcome became a foregone conclusion.
Rating: 4.4
Prior to the main event, Bearer and Mankind cut promos on Austin and Undertaker. Mankind's promo was in prose.
Match 8 (Hell in a Cell): Stone Cold Steve Austin & the Undertaker versus Kane & Mankind (w/ Paul Bearer)
Highlights:
Undertaker's theme played, but he didn't show. Could this have been another ruse against Austin?
As Mankind exited the Cell, he brawled with Austin but got rammed into the Cell.
Kane brawled with Austin on the ramp while Bearer locked himself within the Cell.
When Kane backdropped Austin on the ramp, Mankind joined the fray.
Incredulously, Undertaker emerged through the ring unbeknownst to Bearer.
He booted Bearer in the face, yet Mankind couldn't rescue his manager.
After Kane climbed the Cell trying to find an entrance anywhere, Undertaker rammed Bearer into the Cell.
Bearer was

BUSTED OPEN

!
While Undertaker further bludgeoned Bearer, Austin CLOCKED Mankind with the WWF belt.
The San Antonio faithful chanted his name, so Austin made Mankind taste the steel railing. It must have tasted like the Bootleg Ribs at Mash'd.
Procuring a chair, Austin whacked it against Mankind's back.
Mankind, walking in a daze, met the chair head-on thanks to Austin.
Lifting the steel steps, Undertaker doinked Bearer in the head with it.
Austin climbed the Cell and pummeled the BEJEEZUS out of Kane to a raucous ovation.
As the show left the air, Kane got the upper hand.
Rating: NONE
Summary: Mere setup for the double main event at the PPV.
Rating: 4.6
EXTRA ATTITUDE: Kane tries to climb down the Cell, but Austin rams him into it. Meanwhile, the door has been opened, and Undertaker and Mankind battle inside the Cell. Kane climbs to the floor but is met rudely by Undertaker. As Austin descends to the floor, he climbs into the ring but falls victim to a Mandible claw. Austin counters with a Stone Cold Stunner as the San Antonio faithful comes UNGLUED. For the sake of entertainment, referee Earl Hebner counts to three to send the crowd home happy.
Conclusion: Without question, RAW's main event trumps Nitro's. Since the San Antonio faithful were more wrestling fans than smarks, RAW was a more inviting show this week. Unfortunately, the short matches are going to haunt them in the future. Nonetheless, choose RAW this week.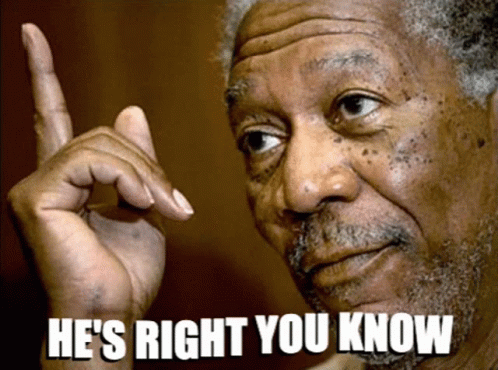 Could it finally overcome Nitro in the ratings?
Final TV Rating: 4.32
Who won? Yes, despite dueling cage matches, RAW escapes with a victory. Can they maintain their momentum next week?
Stay tuned for WCW Thunder 06-18-98!
Comments? Suggestions? Send them to me at rsg@rockstargary.com and follow me on Twitter (@rockstargary202).
Custom Search