WELCOME TO ROCK STAR GARY REFLECTIONS!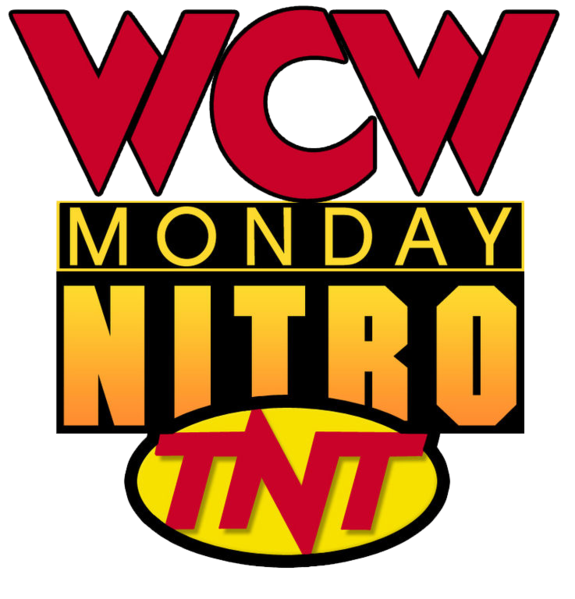 WCW Monday Nitro 06-15-98
Live from Uniondale, NY
Airdate: June 15, 1998
Attendance: 14,254 (13,381 paid, sold out)
Hosted by Tony Schiavone, Larry Zbyszko, "Iron" Mike Tenay, & Bobby "The Brain" Heenan
What's up with the cage hanging from the ceiling? Who will be Sting's fellow World tag team partner? Who makes a triumphant return? Who makes a rather gruesome exit? Your Nitro fix is right here. Dig in!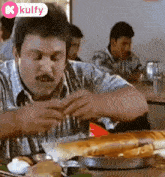 Match 1 (street fight): Public Enemy versus Barbarian & Hugh Morrus (w/ Jimmy Hart)
Highlights:
The show began with a match, and Public Enemy, known residents of Philadelphia, have donned Islander jerseys to suck up to the Uniondale faithful.
When the heels decimated Public Enemy with trash can lids and cookie sheets, Grunge responded with a trash can shot to Morrus.
Rocco nailed Barbarian with a pair of skillets, and Grunge walloped Morrus on the floor with a cookie sheet.
As Hart clobbered Grunge with more bendable aluminum, Barbarian dumped Rocco in a plastic trash can.
He shoulder-blocked the can knocking it over stymying Rocco in the process.
After Barbarian rammed Grunge shoulder-first into the steps, Hart smacked Grunge with more bendable aluminum.
Rocco rebounded with a shot down near Rockaway Beach to Morrus and clocked Barbarian with a skillet.
While the heels dominated him with a back drop/powerbomb combo through an aluminum trash can, they pummeled Rocco with both aluminum and plastic trash cans.
Grunge set up a table at ringside, returned to the ring, and Public Enemy took over.
Setting up his own table, Morrus couldn't help Barbarian, but Hart spiked Rocco with a shot to the noggin.
Grunge landed a skillet shot down near Jones Beach, and Barbarian had Rocco join him DOWN THERE.
With Hart taking a "free shot" according to Tenay, Morrus gave Rocco a cross corner whip followed by a bulldog. What? A wrestling move in a hardcore match? Who'da thunk it?
Rocco no-sold more shots from Hart and suplexed him from the apron into the ring.
Attempting to suplex Grunge from the ring onto the tables, the heels' effort got thwarted by Rocco.
Receiving help from Grunge, Rocco delivered a cross body block to the heels on the apron.
Since they're too strong, they didn't fall backward.
That was until Grunge used Hart as a battering ram sending Rocco atop the heels through the tables. ECW! ECW! ECW!
1-2-3.
Public Enemy won at 6:24.
Rating: ½*
Summary: I'll throw a ½* at the finish, but this was otherwise crap on a stick.
Earlier today, Tenay interviews some young wrestling fans about who will be Sting's partner. Some ham'n'eggers shout "Ultimate Warrior," but he's not on WCW's payroll.
We revisit last week when the Wolfpack recruited DDP.
The opening fireworks explode before heading to commercial.
Opening montage.
Nitro is sponsored by Valvoline.
At the entrance, the Nitro Girls dance in black as Zbyszko mentions an incoming Tygress. Meanwhile, a promo airs for Nitro party sweepstakes.
In the ring, "Mean" Gene Okerlund interviews Savage who has a message for "Rowdy" Roddy Piper. Savage wants DDP to prove himself TONIGHT in a STEEL CAGE.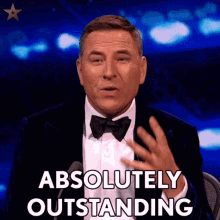 We revisit the PPV in stills when Savage's knee became the focus within both the tag and Piper matches.
Following a commercial break, we revisit stills of the Booker T-Finlay match.
Match 2: The "Crippler" Chris Benoit versus Fit Finlay
Highlights:
As the match began, the Uniondale faithful notified Finlay that he indeed "sucks."
Finlay poked Benoit in the eye and landed an elbow drop.
When Benoit reversed an Irish whip, he fed Finlay a tilt-a-whirl backbreaker.
Finlay dealt Benoit a short-arm clothesline and got 2.
After he slammed Benoit, Finlay hooked a rear chin lock.
Benoit countered with an electric chair, and Nitro took a commercial break.
Following the break, Finlay delivered a knee drop.
The match segued to the floor, and Finlay rammed Benoit face-first into the apron.
While Finlay placed him in a fireman's carry, he guillotined Benoit with the top rope.
He hit Benoit with a European uppercut and got 2.
Giving Benoit a cross corner whip, Finlay came up empty on his follow-through.
Benoit hooked a pair of German suplexes and clotheslined Finlay.
Punishing Finlay with a snap suplex, Benoit mounted the top turnbuckle.
He attempted a diving head butt but missed.
Slamming Benoit, Finlay connected with a pumphandle splash for 2.
Finlay mounted the second turnbuckle again, but Benoit dropkicked him to upset his balance.
With Finlay on the apron, Benoit snap-suplexed him back into the ring.
He gave Finlay a cross corner whip but ate knee on his follow-through.
Squishing Benoit with a somersault slam, Finlay attempted a tombstone piledriver.
Benoit countered with a Crippler Crossface, and Finlay tapped out.
As a result, Benoit won at 9:32 shown.
Rating: ***½
Summary: WCW, knowing that the Baltimore faithful wanted Benoit to win last night, didn't disappoint the Uniondale faithful with another Benoit loss. While Finlay's offense was plodding, Benoit's intensity and tenacity paid off.
In the ring, Okerlund interviews Benoit who invites Booker T to join him. Both Booker T and Stevie Ray emerge and step into the ring. When Booker T questions his intentions, Benoit shakes his hand. They put each other over, and Benoit stands behind him. Taking offense, Stevie Ray stands up for himself as the man who stands behind his brother and refers to Benoit as "pipsqueak."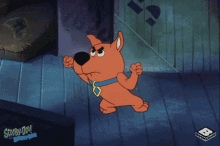 Booker T is puzzled at his brother. When Benoit shakes hands with Booker T, Stevie Ray punks him out. Suddenly, MONGO returns! Holy schnikes! This is his first action since SuperBrawl VIII. Nevertheless, he pulls Stevie Ray off Benoit, but Booker T separates him from a heated Stevie Ray. The Uniondale faithful rings out a healthy "We Want Flair" chant. As Benoit grabs the microphone, he stands for (holds four fingers in the air). WOOOOOOOOOOOOOOOOOOOOOOOOOOOOOOOOOOOOO!
Following a commercial break, Okerlund remains in the ring and interviews DDP. Cutting a promo on Savage, DDP accepts the steel cage challenge. He turns his attention to "Hollywood" 'scum' Hogan and Dennis Rodman. Next, he mentions his newest partner although not by name and leaves through the Uniondale faithful.
We revisit last week when Hogan and Rodman attacked DDP with chairs, and Schiavone notes that Karl Malone may join WCW but cannot substantiate the "rumor." The ink ain't dry yet, folks.
Nitro Girls dance in the aisle in neon tops.
Back in the ring, Okerlund interviews "Rowdy" Roddy Piper who says when he worked in New York, the Statue of Liberty wore a kilt. HA! The Uniondale faithful shower him with a "rowdy" chant, and he makes the cage match official. Lastly, he will referee the match.
Match 3 (non-title): IWGP tag team champions Masahiro Chono & Hiriyoshi Tenzan versus High Voltage
Highlights:
Chono dumped Kaos out of the ring, and the champs double-teamed Rage.
When Chono mounted the top turnbuckle, he uncorked a flying clothesline to Rage.
Speaking of Rage, he double-clotheslined the champs, and Kaos returned, mounted the top turnbuckle, and flew with a clothesline to Chono.
Rage fed Tenzan an overhead belly-to-belly suplex, and Nitro took a break.
With the Uniondale faithful seeking popcorn and millions of wrestling fans switching their TV to RAW, Rage clotheslined Tenzan for 2.
Another "We Want Flair" chant erupted in the Nassau Coliseum, yet Tenzan countered a rear chin lock with a jawbreaker.
As Chono tagged in, he fed Rage a hangman's neckbreaker for 2.
The Uniondale faithful needed more beer as they chanted "bor-ing."
After Tenzan tagged in, Rage countered a vertical suplex with a Fujiwara arm bar.
Kaos tossed Chono to the floor, joined, and clotheslined him.
While Rage slammed Tenzan, Kaos tagged in, got reversed on an Irish whip, and ate a spinning heel kick.
Chono tagged in, attempted a vertical suplex, but Kaos blocked it.
Dealing Chono a vertical suplex of his own, Kaos, along with Rage, delivered a Hart Attack for 2.
Rage sandwiched Tenzan in the corner and powerslammed him.
With Tenzan caught in a Rage Boston crab, Kaos mounted the top turnbuckle and launched a guillotine leg drop.
High Voltage attempted to double-team Chono, but it backfired.
Demolishing Kaos with a Chono-assisted corner clothesline, Tenzan sent Kaos into a side-Russian leg sweep by Chono.
Tenzan mounted the top turnbuckle and landed a diving head butt for 2.
Obliterating Kaos with a Yakuza kick, Chono pinned Kaos at 7:52 shown.
Rating: ***
Summary: Good match, but the Uniondale faithful wasn't buying it.
Rating: 3.3
HOUR #2!
We revisit stills from last night when Sting ultimately defeated Giant to become a World tag team champion. But who will he choose as his partner?
nWo Wolfpack minus Sting and Savage emerge and enter the ring to a raucous ovation. As Konnan, wearing a visor upside-down and backwards, spews his catchphrase, Nash touts Sting for winning the titles. He introduces Sting who appears. Bringing both belts to the ring, Sting heralds the credentials of the Wolfpack but will announce his partner later in the show. Holding your hand close to the vest, I see.
We revisit more stills from last night of the Kanyon-Saturn match.
Match 4: Kanyon versus Sick Boy (w/ Lodi)
Highlights:
It's very kind of WCW to give Sunnyside, NY native Kanyon a hometown match.
Sick Boy, who didn't receive an entrance, ambushed Kanyon upon his entry.
As Kanyon blocked a hip toss, he fed Sick Boy a swinging neckbreaker.
He hoisted Sick Boy atop the top turnbuckle and dealt him an inverted Diamond Cutter for 2.
When Kanyon sauntered after him, he clobbered Lodi on the floor.
Sick Boy launched a flying clothesline from the apron to the floor, tossed Kanyon into the ring, and scored with a springboard dropkick for 2.
After he delivered a TKO, Sick Boy overconfidently celebrated.
Kanyon nailed him from behind and pancaked him.
While he bombarded Sick Boy with a ten-punch count-along, Kanyon jumped down and rammed him face-first into the mat.
Kanyon reversed an Irish whip, hit a Flatliner, and pinned Sick Boy at 3:28.
Rating: **½
Summary: Showcase match for Kanyon with a game Sick Boy.
Rating: 4.1
At the entrance, "Ravishing" Rick Rude explains his and Curt Hennig's heel turns by taking the "big cash flow" from "Hollywood" Hogan. He cuts a promo on Konnan and Goldberg and puts over Hennig. While the Uniondale faithful chants "Gold-berg," Hennig runs down Page, the Four Horsemen, and Konnan. He teases dissension with Rude, but their Minnesota connection is too strong.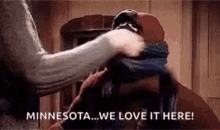 We revisit stills from last night as Goldberg defeats Konnan. The "Gold-berg" chant continues, but I don't believe that it's being supplied by the Uniondale faithful. A taped chant, WCW? C'mon!
Speaking of Goldberg, his mother had surgery, so he won't be available tonight.
At the entrance, Okerlund interviews JJ Dillon holding the Cruiserweight belt. Stills from the Jericho-Malenko match are shown, and Dillon confirms that Jericho won the match and, in effect, the title. Emerging to a solid ovation, Jericho demands his belt. In response, Dillon insists Jericho "defend the title within 30 days against Dean Malenko."
Jericho retorts by insulting Malenko who hammers him from behind. As the fight heads backstage, Malenko rams Jericho face-first into a wall and into a catering table. Next, he clotheslines Jericho into a plastic cart, dumps him, and empties a trash can over him. WCW Security restrains Malenko while Jericho runs away terrified.
Rating: 4.6
Match 5: Giant versus "Gentleman" Chris Adams
Highlights:
Giant approaches the ring smoking a cigarette.
When the bell rang to begin the match, he hadn't finished his Lucky Strike.
Adams provoked him but got annihilated.
As Giant disintegrated him with a CHOKESLAM, he pinned Adams at 0:43 while still smoking.
Rating: DUD
Summary: Showcase match for Giant. Poor Adams.
We repeat the destruction of DDP at the hands of Hogan and Rodman.
Eric Bischoff leads Hogan along with Disciple to the ring and holds up a "McMahon Bite Me" sign. As Hogan belittles the Wolfpack, he cuts a promo on DDP and dares him to find a partner to face Rodman and him at the PPV.
In the ring, the Nitro Girls dance in neon outfits while Schiavone shills the Nitro Party contest.
Rating: 4.2
HOUR #3!
Sting returns to the ring by himself and announces Nash as his tag team partner. Rumors that he would choose Luger have been debunked. While Nash conducts a survey, he cuts a promo on Hennig.
Match 6 for the WCW World tag team titles: Sting & "Big Sexy" Kevin Nash versus Harlem Heat
Highlights:
Sting leapfrogged Booker T and followed with a hip toss.
As Booker T fed Sting a flying forearm, Stevie Ray tagged in, gave Sting a cross corner whip, but ate boot on his follow-through.
Sting clotheslined Stevie Ray and tagged in Nash.
When Stevie Ray slammed Nash, he missed an elbow drop.
Sting tagged in, and Nitro took a commercial break.
Following the break, Booker T tagged in but missed a dropkick.
Nash tagged in, gave Booker T a cross corner whip, but ate a back elbow on his follow-through.
After Nash uncorked a big boot, he dealt Booker T a sidewalk slam for 2.
Sting tagged in, slammed Booker T, and landed an elbow drop.
While he slammed Booker T again, Sting delivered a pumphandle splash from the second rope for another 2.
Sting attempted a splash but ate knees.
Tagging in, Nash delivered a short-arm clothesline and a running guillotine.
Nash crotch-chopped Stevie Ray and tagged in Sting.
Hooking a belly-to-back suplex, Sting tagged in Nash.
Avoiding Snake Eyes, Booker T rolled up Nash for 2.
Sting tagged in, gave Booker T a cross corner whip, but came up empty.
Hitting a spinebuster, Booker T made the hot tag.
Stevie Ray clotheslined Sting and followed with a powerslam.
With Stevie Ray overconfident by yelling at his brother and spitting at Nash, Sting dumped him with a Scorpion death drop.
Sting and Nash retained at 9:49 shown.
Rating: **½
Summary: Since the titles were fresh for Sting and Nash, Harlem Heat had no chance in winning. Also, it would make no sense to continue Booker T in a tag role because that would diminish his singles accomplishments.
Rating: 4.3
THE FOLLOWING ANNOUCEMENT HAS BEEN PAID FOR BY THE NEW WORLD ORDER:
We replay the clip where Big Poppa Pump meets Carl Weathers thanks to Hogan who's made up for his role in Assault on Death Mountain. Shannon Tweed makes a cameo.
THE PRECEDING ANNOUCEMENT HAS BEEN PAID FOR BY THE NEW WORLD ORDER.
At the entrance, Bischoff interviews BPP, and they exchange word play with thespian and Ellen DeGeneres. They discuss BPP's heel turn against Rick, and BPP cuts a promo on him.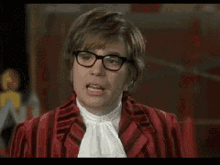 Rating: 4.0
At the entrance, the Nitro Girls dance with their black bottoms again. Don't get too excited. They had their tops on too.
Nitro is sponsored by Wendy's.
Rating: 4.4
Match 7 (cage): "Macho Man" Randy Savage versus Diamond Dallas Page
Highlights:
Buffer rumbled, and Piper was the special guest referee for this match.
When DDP made his entrance, he climbed atop the cage to ignite the Uniondale faithful.
Savage attacked DDP's injured ribs and rammed him face-first into the cage.
As DDP blocked a second shot, he sent Savage face-first into the cage.
He slammed Savage and mounted the top turnbuckle; however, Savage caught and crotched him.
After Savage charged, DDP backdropped him into the cage.
He rammed Savage face-first into the cage again for 2.
While Savage reversed an Irish whip, he sent DDP back-first into the cage.
He guillotined DDP with the top rope and tried to ram him into the top turnbuckle.
Blocking it, DDP sent Savage into it, and the Uniondale faithful chanted "E-C-W."
DDP flung Savage into the cage again, but a mid-ring collision put both wrestlers down on the mat.
Slowly, Piper counted to 2 when Savage made a cover. Hmmm…
Yet another commercial break happened.
Afterward, DDP nailed a discus clothesline and attempted a Diamond Cutter.
Savage blocked it and fed DDP his trick knee.
Slamming DDP, Savage mounted the top turnbuckle and launched a big elbow.
Once again, Savage only earned a 2-count due to Piper's slow count.
Savage confronted Piper, and a shoving match ensued.
Upon turning his back, Piper got annihilated by Savage.
Savage piledrove Piper who became

OUT COLD

.
Countering a slam, DDP connected with a Diamond Cutter.
He crawled over to cover Savage but only earned a false pin.
With the Uniondale faithful chanting "Gold-berg," Piper rose to his feet only to get clocked by DDP.
Piper blocked a shot to the cage and rammed DDP into it twice.
Seeing an opening, Savage brutalized Piper.
Making a comeback, Piper dealt Savage another mouthful of steel cage.
He rammed both DDP and Savage into the cage simultaneously, and the cage rose for some odd reason.
Abruptly, nWo Hollywood entered the cage, and Hogan creamed Piper.
No contest at 10:05.
Rating: **
Summary: Neither the Uniondale faithful nor I was impressed with this match, but the importance of it is in the aftermath.
With all of nWo Hollywood inside with Piper, Savage, and DDP, the cage lowers again. While Hogan blasts Savage with a chair, Sting tries to enter by climbing the cage. Nash runs backstage and notices a stagehand OUT COLD. Locating the remote control, Nash raises the cage, and Schiavone mentions that Savage is "seriously hurt."
Rating: 4.42
Conclusion: Seven matches in three hours! That's cringeworthy, folks. I realize without Goldberg, WCW had to stretch out a segment or two, but only having seven matches is rather inexcusable.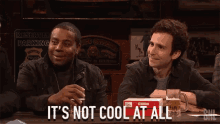 In Savage's case, his knee required major surgery, and he wouldn't return for months.
Unless you need to witness both the return of Mongo and the demise of Savage, skip this show.
POINT OF ORDER: The reason that WCW solidly beat the WWF in the ratings war for most of the last two years was due to their star power. With Flair out due to an unreasonable suspension and Savage on the shelf recovering from knee surgery, WCW's going to have to find a different person or method to maintain its audience. What's on RAW is WAR?
Final TV Rating: 4.03
Stay tuned for RAW Is WAR 06-15-98!
Comments? Suggestions? Send them to me at rsg@rockstargary.com and follow me on Twitter (@rockstargary202).
Custom Search