WELCOME TO ROCK STAR GARY REFLECTIONS!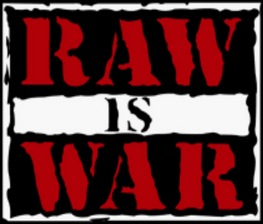 WWF Monday Night RAW 06-08-98
Taped from Rockford, IL
Airdate: June 8, 1998 (taped 06/02)
Attendance: 8,000
Hosted by Jim Ross, Michael Cole, Kevin Kelly, & Jerry "The King" Lawler
What does McMahon have up his sleeve for Austin tonight? Who will win KOTR qualifiers? How will DX offend everyone tonight? What's going through Undertaker's mind? Relax and enjoy something RAW!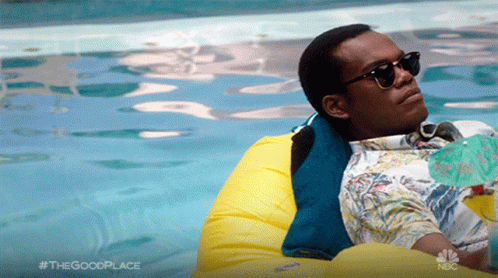 JR narrates a video tribute to the late Junkyard Dog.
Opening montage.
Mr. McMahon alongside Pat Patterson and Gerald Brisco emerge wearing tuxedos. As they enter the ring, the Rockford faithful chants "Au-stin." He touts RAW for winning the ratings last week albeit subtly, will be honored as the "humanitarian of the year," and extends "an olive branch" a.k.a invitation) to Stone Cold Steve Austin.
Prior to the first match, we revisit last week when Shamrock disrupted the six-man elimination match.
Match 1 (KOTR qualifier): Ken Shamrock versus Kama (w/ the Nation of Domination)
Highlights:
WWF officials banished the NoD from ringside at the onset.
When Shamrock entered the ring, he and Kama brawled immediately.
Kama gave Shamrock a cross corner whip followed by a corner clothesline.
As Shamrock scored with a cross body block, he got 2.
He connected with a flying back elbow followed by a spinning heel kick.
After Shamrock attempted a huracanrana, Kama countered with a spinebuster.
Kama attempted a slam, but Shamrock countered with an inside cradle for 2.
While Kama exploded with a clothesline, he sought after Shamrock's left ankle.
Kama got too cocky after a shoulder block, so Shamrock hooked an ankle lock.
With the submission by Kama, Shamrock won at 2:44.
Rating: **
Summary: Solid psychology in this abbreviated match.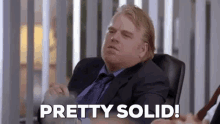 After the match, D'Lo Brown storms the ring to attack Shamrock. Severn joins the fray and sends Brown packing. A limping Shamrock locks eyes with Severn who exits without incident.
We see highlights from the house show at Madison Square Garden in New York City. While the show was a sellout with 19,506 in attendance, the next show at MSG will be Summerslam '98 on 8/30. That one might be quite good.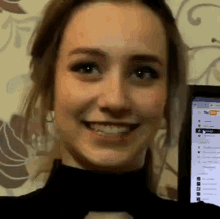 DX IN NYC PART I: First, they racial-profile an Asian man with Godzilla. Second, they racial-profile an Asian woman about the same thing.. Now even I'm offended. Third, they encounter a New Yorker who bullshits them about buying tickets already. Amateurs. Fourth, they distract an NYPD officer to give a DX crotch-chop. Crimes? What crimes? Fifth, take a drink.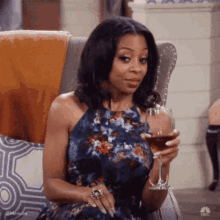 Sixth, HHH racial-profiles a man of Middle Eastern descent at a newsstand. Seventh, they tease a tourist about looking like Ted Turner. Eighth, DX commits sexual harassment against a young female. Ninth, some New Yorkers pose while yelling "suck it." I see the WWF is teaching the youth of America about true American values.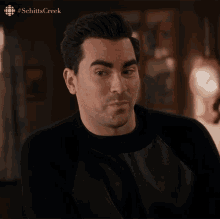 RAW is WAR is sponsored by Starburst, WWF: The Music Volume 2, and Super Soaker.
Match 2: "Marvelous" Marc Mero & "Double J" Jeff Jarrett (w/ Jacqueline & Tennessee Lee) versus Faarooq & Steve Blackman
Highlights:
As the match began, the Rockford faithful serenaded the heels with a "Sab-le" chant.
Mero attempted a leapfrog, but Faarooq caught and fed him a spinebuster.
When tags were exchanged on both sides, Jarrett mounted the second turnbuckle and lowered the boom upon Blackman.
Blackman took Jarrett down with a spin kick, got reversed on a cross corner whip, and attempted a float-over.
After Jarrett applied the brakes, he dealt Blackman a side-Russian leg sweep.
Jarrett dropkicked Blackman, hooked a somersault rollup, and got 2.
While Jarrett attempted a slam, Blackman countered with an inside cradle for 2.
Blackman chopped Jarrett down to the mat and followed with a powerslam for another 2.
With all four wrestlers in the ring, the heels reversed cross corner whips sending the babyfaces into one another.
Mero celebrated on the apron with his eyes on Jacqueline instead of the match.
Shoving Jarrett, Faarooq intentionally sent him into Mero who fell to the floor beside Jacqueline.
Blackman rolled up and pinned Jarrett at 3:26.
Rating: *
Summary: More storyline than match as Jarrett and Mero will face one another in the next round of the KOTR tournament.
After the match, Tennessee Lee PITCHES A FIT to Mero and Jacqueline causing Mero to shield her ears.
DX IN NYC PART II: Tenth, Road Dog is amazed at the plethora of adult entertainment in the Big Apple. Rookie. Eleventh, Road Dog stakes his claim at an Irish pub. Twelfth, HHH offer to shoot an NYPD officer's gun, or something like that. Thirteenth, they encounter fans on the street, and a pair share an abdominal stretch on the sidewalk. Kinky! Fourteenth, they racial-profile another store owner. Fifteenth, Road Dog FINALLY says something funny when he tells the NYPD officers in a patrol car: "The body was dead when I got there." Sixteenth, they harass a Sikh man. Crotch-chopping in midtown Manhattan ensues. This is low-brow entertainment to the nth degree.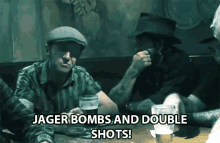 DX IN NYC PART III: Seventeenth, DX rides a double-decker tourist bus while HHH yells down a manhole for his friends. That sums it up perfectly. Eighteenth, they racial-profile a taxi driver. Nineteenth, they unfathomably assist an older woman across the street. Twentieth, they tease a New Yorker who sought adult entertainment on his lunch break. Like that's something new or awkward. Twenty-first, they encourage a female tourist to bare her breasts. Of course, the content is CENSORED. Parents, keep your kids away from this, or some in-school and out-of-school suspensions will arise.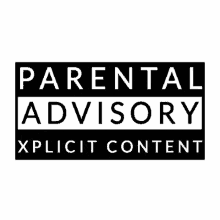 Match 3 (KOTR qualifier): Owen Hart (w/ the Nation of Domination) versus Too Cold Scorpio
Highlights:
Like earlier, WWF officials prevented NoD from accompanying Owen.
Speaking of Owen, he scored with a spinning heel kick and got 2.
When he fed Scorpio a standing dropkick, he followed with a baseball slide causing Scorpio to taste the steel railing. It must have tasted like the Pipefitter at Olympic Tavern.
Owen launched a plancha, but Scorpio recovered, mounted the top turnbuckle, and landed a cross body block for 2.
As Scorpio dropkicked Owen, JR would not SHUT THE FUCK UP about the arrival of the Undertaker.
Scorpio gave Owen a cross corner whip followed by a flying back elbow.
After Owen hooked a German suplex with a bridge, he got 2.
He delivered a hangman's neckbreaker, mounted the second turnbuckle, and planted a big elbow for another 2.
While he mounted the top turnbuckle, Owen leaped but ate boot.
Scorpio plastered Owen with a spinning heel kick and got 2.
Powerbombing Owen, Scorpio mounted the top turnbuckle but missed a moonsault.
Owen incapacitated Scorpio with a chop block, worked on the left leg, and applied a Sharpshooter.
Writhing in pain, Scorpio submitted; thus, Owen won at 5:17.
Rating: ***
Summary: Psychology and high-flying were the name of the game here, and it delivered quite well.
TV Rating: 3.8
Backstage, Undertaker FINALLY SHOWS UP FOR WORK. Anyone else doing this would have been fired.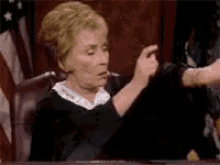 During the commercial break, Undertaker shoves a security guard aside to enter Mr. McMahon's office. With no one inside, Undertaker moves along. So should we.
Match 4: Chainz versus Puke
Highlights:
Neither wrestler received an introduction, and the starting bell did not ring.
As Puke hip-tossed him, he dropkicked Chainz sending him to the floor.
Chainz returned and fed Puke a big boot for 2.
When JR promoted Hell in a Cell at the upcoming PPV, Chainz powerslammed Puke.
He mounted the top turnbuckle, leaped, but Puke evaded him.
After Puke gave Chainz a cross corner whip, he attempted a three-point stance avalanche but came up empty.
Chainz dealt Puke a Death Valley Driver and pinned him at 2:52.
Rating: DUD
Summary: Mere back drop for the ensuing angle.
After the match, Undertaker approaches the ring and chokeslams Chainz. Stupidly, Puke stands up and suffers the same fate. Rookie! Undertaker tosses both wrestlers out of the ring and yells "I want McMahon." I want a million dollars, but do you see it here?
McMahon appears on the Titantron with Brisco, Patterson, George Martin, and Darnell Autry. Undertaker exits the ring to hunt them down.
DX arrives and heads to the ring. While X-Pac riles up the Rockford faithful, HHH goes through his normal spiel. Road Dog does his NAO schtick to a great reaction. Gunn, of course, requests the Rockford faithful to "suck it." Before HHH can cut a promo on the NoD, the Road Warriors' music interrupts him.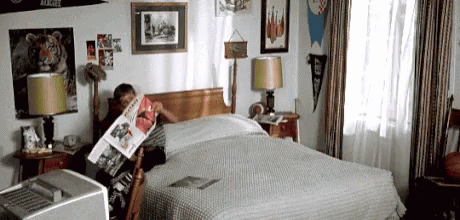 Sunny leads the Road Warriors to the ring amid HHH's objections. As Animal demands a title shot, HHH grants it. Suddenly, DoA rides to the ring, and HHH asks the proverbial question: "How many microphones does the WWF own?" HA!
Nonetheless, Skull swears like a sailor while yelling at the Road Warriors. To determine who should get a title shot, HHH advises both the Road Warriors and DoA to "suck it." Commissioner Slaughter meanders into the ring and declares a triple-threat match between the Road Warriors, DoA, and NAO.
Backstage, the Undertaker has LOST HIS DAMN MIND and throws any- and everything around.
WAR ZONE!
Vignette for Edge airs. Is he the new Glacier?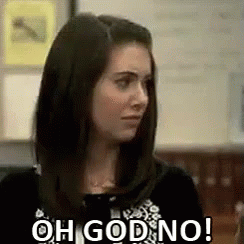 Match 5: Vader versus Mark Henry
Highlights:
Vader staggered Henry with a running body block and attempted a belly-to-belly suplex.
When Henry blocked it, Vader rang his bell but couldn't slam him.
Henry slammed Vader and followed with an elbow drop.
As he landed a leg drop, Henry succumbed to another running body block.
The Rockford faithful chanted "Va-der," and their hero floored Henry with a short-arm clothesline.
After he slammed Henry, Vader mounted the second turnbuckle, leaped, but got powerslammed.
Suddenly, Undertaker emerged and entered the ring.
Referee Mike Chioda called for the bell to disqualify Vader at 2:45. Why?
Because Undertaker chokeslammed Henry first.
Rating: **
Summary: Hoss match if there ever was one; unfortunately, Undertaker spoiled what could have been a big moment for Henry.
Afterward, Vader suffers the same fate, and the Rockford faithful appreciates it. Undertaker yells for McMahon before leaving.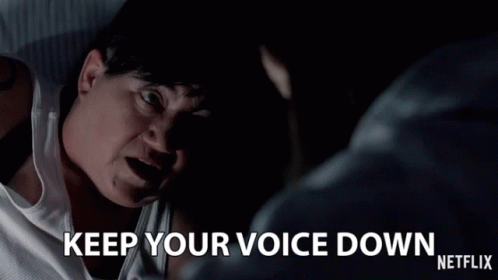 Video featuring Mero kicking Sable to the curb airs.
Prior to the next match, we revisit earlier tonight when Brown tried to save Kama from Shamrock, but Severn evened the odds to rescue Shamrock.
Match 6 (KOTR qualifier): D'Lo Brown versus Dan "The Beast" Severn
Highlights:
Brown slapped him, so Severn took him down.
As Brown fed Brown a spinning heel kick, you could hear a pin drop from the Rockford faithful.
Severn responded with a belly-to-belly suplex and a clothesline.
When Severn dealt him a release German suplex, he tied Brown up like a pretzel.
Brown submitted; thus, Severn won at 3:09.
Rating: DUD
Summary: Brown was simply overmatched here.
After the match, Owen storms the ring and clocks Severn with a spinning heel kick. Is that the only move he can sell? Owen blasts Severn with rights until Shamrock hobbles to the ring. He chases Owen away from ringside and through the Rockford faithful.
Video tribute for Sable airs. Somehow, I don't believe she's gone for good.
Earlier today, Austin met with Martin and Autry. I wonder if he offered them Steveweisers.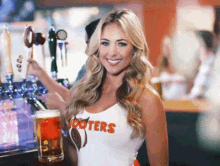 Prior to the next match, Venis grabs the microphone and makes a Dennis Rodman joke. Isn't he on the other channel?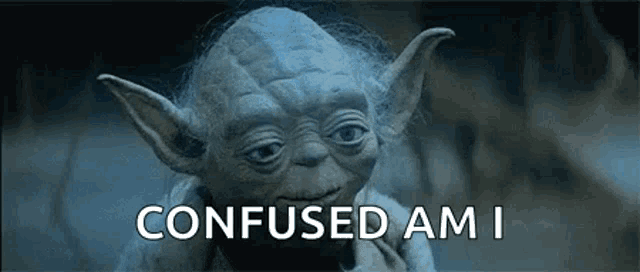 Match 7: Val Venis versus Dustin Runnels
Highlights:
Venis pantomimed Goldust by feeling up Runnels.
When Runnels retaliated with a back drop, he clotheslined Venis over the top rope to the floor.
He joined and rammed Venis face-first into the steps.
As Venis fed him a belly-to-back suplex, he dealt Runnels a back elbow.
He followed with an elbow drop, gave Runnels a HARD cross corner whip, and applied a sleeper.
After Runnels escaped, he applied his own sleeper.
Venis escaped with a jawbreaker and hooked a camel clutch.
While Venis attempted to inflict more pain to the back, Runnels flipped over nailing Venis in his little venuses.
Runnels delivered an inverted atomic drop and planted an uppercut to Venis' chin.
Clotheslining Venis, Runnels mounted the top turnbuckle and launched a flying clothesline for 2.
Runnels obliterated Venis with a bulldog for another 2.
Abruptly, Undertaker spoiled another match with his interference costing Venis the match at 5:26.
Rating: **
Summary: Decent affair until the bogus finish.
TV Rating: 4.2
Afterward, Undertaker chokeslams Venis followed by Runnels, and the Rockford faithful rejoices.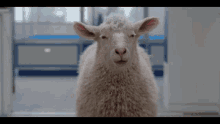 WWF SLAM JAM: Dok Hendrix attempts to make an announcement until DX interferes with Super Soaker. Hijinks ensue.
King of the Ring '98 will be LIVE on PPV on 6/28. Order NOW!
Prior to the main event, Undertaker confronts Slaughter backstage and beats him up. What a role model.
Match 8 for the WWF tag team titles (triple-threat): New Age Outlaws (champions w/ DX) versus the Road Warriors (w/ Sunny) versus Disciples of Apocalypse
Highlights:
Like a match in '97, DX sat at the entrance holding "hilarious" signs.
Animal clotheslined Gunn, yet this was more of a three-team tag instead of a triple threat.
As Gunn attempted a leap frog, Animal powerslammed him.
Road Dog interjected but took the same medicine from Animal as his partner did.
When 8-Ball tagged in, he fed Animal a big boot.
Road Dog tagged in and dealt 8-Ball a reverse running guillotine.
After 8-Ball reversed an Irish whip, he clotheslined Road Dog for 2.
Skull tagged in, and DoA delivered a double big boot to Road Dog.
While Skull got 1, Hawk tagged in and hit a delayed vertical suplex to Skull.
Unfazed, Skull immediately clotheslined Hawk who responded with an enziguri.
8-Ball tagged in, but Hawk devastated him with a hangman's neckbreaker for 2.
Tagging in, Road Dog joined Gunn in a drop toe hold/shaky knee drop combo upon 8-Ball.
Road Dog tagged in, but Skull nailed him in his little Armstrongs. OUCH!
Smashing Road Dog with a sidewalk slam, Skull got 2.
Tags were exchanged on both sides, and Animal floored 8-Ball with a shoulder block.
From the apron, Hawk mocked Road Dog with his own crotch chops.
Both members of NAO got tagged in, and Animal and 8-Ball rammed them together with cross corner whips.
Pulling a ruse, Road Dog laid down, and Gunn pinned him.
NAO retained at 7:38.
Rating: *
Summary: Convoluted mess with a cheap outcome so that the NAO remain champions.
Backstage, Rockford PD arrives, and Al Snow with Head joins the broadcast table. To celebrate the occasion, Snow wore a tuxedo t-shirt. Insulted, security removes Snow from ringside.
Mr. McMahon, Brisco, and Patterson return to the ring as Rockford PD marches backstage. With Rockford PD cornering the onery Undertaker, Kevin Kelly introduces Stone Cold Steve Austin. In true Austin fashion, he wears his customary vest and shorts but adds a black necktie. HA!
While JR and Lawler talk over the ENTIRE segment, George Martin acknowledges McMahon's less-than-promised contribution and presents him as Humanitarian of the Year. Next, he notes that his favorite wrestler is Austin.
Darnell Autry presents McMahon with a plaque for Humanitarian of the Year but realizes that McMahon has never made a financial contribution. Like Martin, Autry's favorite "superstar" is Austin.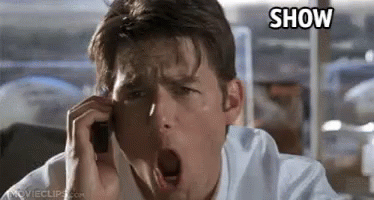 As McMahon begins his speech, he accepts his accolades. Afterward, McMahon babbles, yet Austin lifts his money clip from him to steal some cash. Austin counts out $1200, insults McMahon for being a cheapskate, and donates the money to Autry's charity.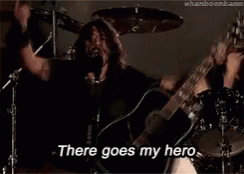 To Undertaker's music, druids carry a casket toward the ring. Mankind sneaks out from under the ring, and Kane emerges from the coffin. While they double-team Austin, McMahon is euphoric. Austin gets dumped into the casket, and an elated Kane sets the ring posts on fire to end this dreck.
Conclusion: Smartly, the WWF held Austin's appearance until the "main event." Much like Nitro, the show ends with an angle rather than a match. Sadly, this episode is pathetic and not worth your time.
Could it finally overcome Nitro in the ratings?
Final TV Rating: 4.26
Who won? With Hogan all over Nitro, the resounding answer is YES. WCW had its opportunity to steal this week's crown due to RAW's taped show; however, they blew it BIG TIME.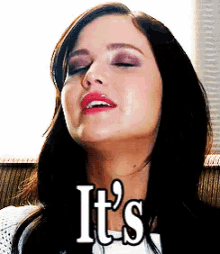 Stay tuned for WCW Thunder 06-11-98!
Comments? Suggestions? Send them to me at rsg@rockstargary.com and follow me on Twitter (@rockstargary202).
Custom Search