WELCOME TO ROCK STAR GARY REFLECTIONS!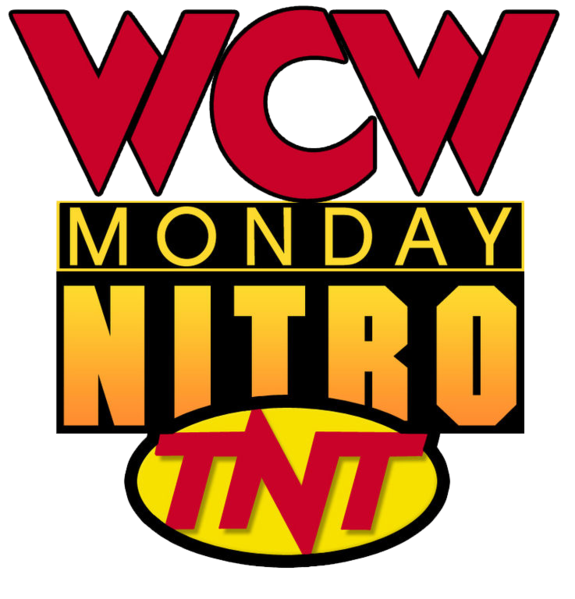 WCW Monday Nitro 06-08-98
Live from Detroit, MI
Airdate: June 8, 1998
Attendance: 16,233 (sold out)
Hosted by Tony Schiavone, Larry Zbyszko, "Iron" Mike Tenay, & Bobby "The Brain" Heenan
Can Booker T even the best-of-seven series at three, or will Benoit earn his title shot at the PPV? Who is tonight's special guest? Who's Goldberg's next opponent victim? Get comfortable and let's enjoy WCW!
Opening montage.
To start the show, the Nitro Girls' Chae, AC Jazz, and Whisper dance at the entrance in black leather. Yowza! It's not wonder why Whisper became Mrs. Hickenbottom.
Earlier today, Tenay interviewed some young fans who are ready for DDP to join the nWo Wolfpack. Tenay was smart enough not to interview any smart marks.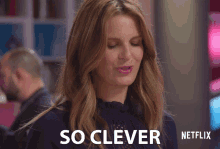 Speaking of the Wolfpack, they emerge through the entrance to a great pop. Like last week, Curt Hennig hobbles to the ring on crutches. Sting's sporting the red face paint like he wore on Thunder. Wearing a beret and nWo hockey jersey, Nash gives a huge shoutout to DDP for his support of Nash's career.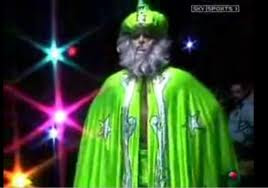 Although the vote is "almost unanimous (Savage being the obvious objection)," Nash believes that DDP belongs with the Wolfpack. Next, he cuts a promo on "Hollywood" Hogan until Hogan sliences his microphone. From the luxury box, Hogan cuts his own promo on Nash. Meanwhile, Dennis Rodman of the Chicago Bulls sits next to him and shoots fireworks from the turnbuckles. HERE COMES KANE! Oops, wrong show.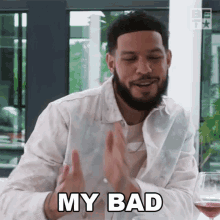 Regardless, Hogan turns the lights off the ring o bully the Wolfpack. Upon restoring the ring lights, Hogan segues to commercial.
Backstage, Konnan, wearing an NC State hat, tries to get JJ Dillon's opinion on nWo Hollywood's bullying. Dillon states it's a Wolfpack issue and not his problem.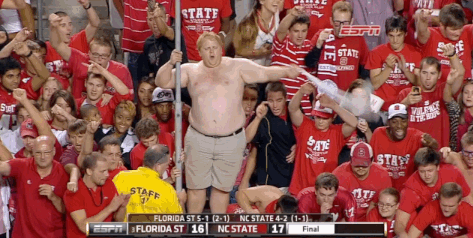 (Missing from the beginning of the show is a Hogan promo with Rodman who went AWOL on the Bulls during their quest for a sixth championship in the 90s in order to have fun with WCW.) They don't call him a bad boy for nothing.
Match 1: Yuji Nagata (w/ Sonny Onoo) versus "Lightning Foot" Jerry Flynn
Highlights:
Flynn unleashed some kicks, gave Nagata a cross corner whip, but whiffed on his follow-through. In fact, he soared over the top rope down to the floor.
When Nagata distracted referee Scott Dickinson, Onoo put the loafers to work on Flynn. SNEAKY!
Nagata fed him a T-bone suplex and got 2.
As Flynn blocked a vertical suplex, he dealt Nagata one of his own.
He clotheslined Nagata and followed with a knee drop.
After Nagata trapped him in a leg bar, Flynn made the ropes to escape.
With the suburban Detroit faithful growing weary of this match, they chanted "Let's Go Red Wings" to cure their boredom. In case you didn't know, the Red Wings won the 1998 Stanley Cup.
Flynn landed a spin kick and got 2.
While he scored with a DDT, Flynn got another 2.
Nagata attempted an enziguri that missed by a mile.
Planting Nagata with a reverse spin kick, Flynn applied a cross arm breaker.
Nagata placed his foot on the bottom rope to escape, and Onoo jumped onto the apron.
Taking advantage of Flynn's missed kick to Onoo, Nagata dropkicked the back of the knee. OUCH!
Nagata folded Flynn up like an accordion with a belly-to-back suplex, applied the Nagata lock, and won the match at a tedious 4:11.
Rating: *
Summary: Showcase match for the not-popular-whatsoever Nagata. This was quite the free fall from the star power of the nWo.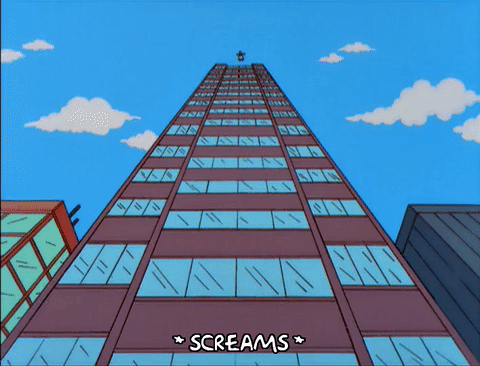 Snickers sponsors the replay.
Since "Mean" Gene Okerlund is with some of the Nitro Girls in Roseland, NJ, Schiavone performs interviews tonight. For you Sopranos fans, Roseland is not too far from Tony's last residence of West Caldwell. Regardless, Schiavone interviews "Lionheart" Chris Jericho who has an Airborne Express envelope with him. Wearing a Monday Night Jericho t-shirt (psst…I want one), Jericho explains that he has a "registered letter…from Ted Turner." He reads the letter and states that "(Jane) sends her regards." HA!
He continues with "Dean Malenko should not be the champion" and celebrates. As he persists, the letter turns away from his favor with "tough luck…the decision stands." To say that Jericho is despondent would be pinpoint accurate.
We revisit the end of the main event from Thunder when Luger and DDP "won" the World tag team titles. Of course, the decision was reversed before the show ended.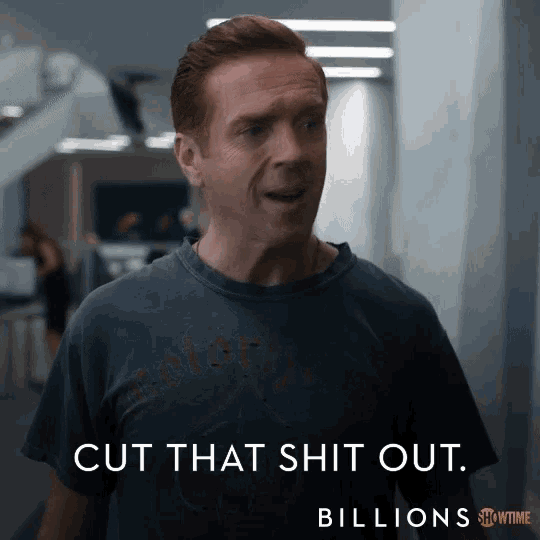 Match 2: Juventud Guerrera & Van Hammer versus Reese & Horace (w/ Lodi)
Highlights:
All four wrestlers were in the ring until Guerrera got dumped over the top rope.
As Guerrera blindly tagged in, Hammer clotheslined Horace.
Guerrera fed Reese a springboard maneuver taking him down for 2.
When Guerrera attempted a plancha, both Horace and Reese caught him.
Hammer dealt the Flock his own plancha and bowled a strike.
After Hammer reversed an Irish whip, Horace countered a hip toss with a Samoan drop for 2.
He gave Hammer a cross corner whip followed by a corner clothesline.
While Hammer scored with a cobra clutch slam (called correctly by Schiavone), he got 2.
Hammer slammed Horace and tagged in Guerrera who launched a springboard leg drop.
Giving Horace a cross corner whip, Guerrera ate boot on his follow-through.
Horace clotheslined Guerrera and followed with a belly-to-back suplex.
Splashing Guerrera, Horace got 2.
Guerrera countered a tombstone with a rollup for 2.
Laying out Guerrera with a back elbow, Horace gave him a cross corner whip but came up empty on his follow-through.
Horace slammed him and delivered a leg drop.
Attempting a sunset flip, Guerrera found himself lifted up for a possible choke.
Instead, Guerrera connected with a huracanrana. Woohoo!
Horace hoisted him atop the top turnbuckle, joined, and attempted a belly-to-back superplex.
Unfortunately for Horace, Guerrera landed on top and got 2.
Hot tag Hammer.
Running wild, Hammer ultimately had to mount the second turnbuckle and clock Reese with a flying clothesline to take him down.
Hammer clotheslined Horace, and both wrestlers spilled over the top rope to the floor.
Mounting the top turnbuckle, Guerrera leaped, but Reese caught and demolished him with a chokebomb.
1-2-3.
Reese and Horace won at 8:03.
Rating: ***
Summary: Intriguing mid-card match that provided a preview of the Reese-Guerrera match at the PPV. I do NOT like Guerrera's chances.
In the nWo Hollywood luxury box, Hogan, Rodman, Bischoff, Bret, Giant, Disciple, and some women are hanging out. Hogan cuts a promo on Nash and also has a big surprise.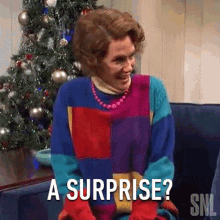 HOUR #2!
At the entrance, Schiavone interviews JJ Dillon who describes the upcoming Sting-Giant match at the PPV on Sunday.
Match 3: Eddie Guerrero versus Scott Putski
Highlights:
THIS is how Nitro opposed the opening of RAW is WAR?
When Putski backdropped him, Eddie took him down with a drop toe hold and followed with a seated dropkick.
Putski reversed a cross corner whip but ate a back elbow on his follow-through.
As he fed Putski another seated dropkick, Eddie got 2.
Eddie applied an abdominal stretch, but Putski escaped and dumped him with a release German suplex for 2.
After Eddie used momentum (and the tights) to send Putski face-first into the second turnbuckle, he planted Putski with a belly-to-back suplex.
He migrated to the apron and scored with a senton bomb.
While Putski reversed a cross corner whip, he delivered a seated powerbomb.
Putski pancaked and gorilla-press-slammed him, but Eddie countered a second gorilla-press-slam with a sleeper.
Although Putski escaped, Eddie dropkicked him low.
Suddenly, Chavo snuck up to ringside, climbed into the ring, and sent Eddie flying to the floor.
Referee Mickey Jay called for the bell to disqualify Putski at 4:35.
Rating: **
Summary: I knew WCW wasn't just having a showcase match for Eddie at the top of the second hour, so what's Chavo up to now?
After the match, Putski takes exception with Chavo. When Putski lets down his guard, Chavo nails him. Eddie scampers away from Chavo.
Backstage, Nash and Konnan cut a promo on Hogan and tease Rodman.
In the luxury box, Bischoff and Giant discuss the match against Sting at the PPV. Giant equates Sting to an insect and a chicken. The champagne is flowing possibly to Nitro's detriment.
At the entrance, Schiavone interviews Curt Hennig, "Ravishing" Rick Rude, and Konnan. Rude cuts a promo on Goldberg which prompts the Detroit faithful to chant "Gold-berg." As Hennig continues the promo against Goldberg, Konnan tries to rally the Detroit faithful with his catchphrases.
Match 4 (best of seven #6): The "Crippler" Chris Benoit versus Booker T
Highlights:
Benoit led the series 3-2.
As Booker T and Benoit jockeyed for position, the Detroit faithful chanted "let's go Red Wings." I feel these guys need to turn it up a notch.
Booker T fed Benoit a hammerlock slam, won a test-of-strength, and dealt him a leg lariat.
When he delivered a back elbow, Booker got 2.
He suplexed Benoit for another 2.
Upon attempting a flying forearm, Booker T got a mouthful of ropes because Benoit evaded him.
Benoit placed a knee into the midsection and hung Booker T out to dry on the top rope.
After Benoit planted a back elbow, he got 2.
Booker T countered a snap suplex with an inside cradle for 2.
While Benoit responded with a snap suplex, he got 2.
He gave Booker T a HARD cross corner whip to further injure the back and earned another 2-count.
Separating Booker T in two with a backbreaker, Benoit couldn't get 3.
He clotheslined Booker T, mounted the top turnbuckle, and scored with a diving head butt.
Since Benoit couldn't immediately make the cover, he only got 2 thanks to a foot on the ropes.
Stevie Ray arrived in support of his brother and pulled Booker T from the ring to inspire him.
Back in the ring, Benoit hooked a German suplex with a bridge but only got 2.
Booker T placed a knee into the midsection and landed another leg lariat.
Reversing a reversal of an Irish whip, Booker T flattened Benoit with a spinebuster.
Booker T pancaked him and performed a Spinaroonie.
Using momentum, Benoit sent Booker T into the second turnbuckle.
Benoit gave him a cross corner whip, but Booker T floated over and secured a sunset flip.
1-2-3.
Booker T evened the series at three at 11:14.
Rating: ****
Summary: It took good storytelling and solid wrestling to will the Detroit faithful into the match, and these guys succeeded. What can they do for a seventh match?
TV Rating: 4.48
After the match, Benoit kicks Booker T's leg out from under him out of spite. Nice sportsmanship, dickhead. Benoit continues to pummel Booker T until Stevie Ray jumps into the ring and pulls him off.
At the entrance, the Nitro Girls dance in black and silver while Schiavone announces Justin Castillo of Tulsa, OK as this week's Nitro party pack winner. His video isn't shown, however.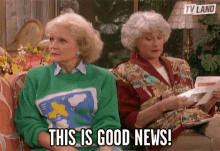 We revisit the nWo Hollywood luxury box where Hogan mimics Savage's gravellike voice. Next , he cuts a promo on Savage, and Elizabeth joins him alongside Bret. This is BAD TV.
Prior to the next match, we revisit Booker T's victory that knotted up the series at three wins apiece. The seventh (and deciding?) match will occur on Thunder.
Match 5 for the WCW World TV title: Fit Finlay (champion) versus Norman Smiley
Highlights:
To show how little the Detroit faithful cared about this match, they chanted "let's go Red Wings" again. C'mon, WCW, give 'em something juicy.
Smiley leapfrogged Finlay and followed with a hip toss.
When he dropkicked Finlay, Smiley ate a European uppercut.
Fiinlay slammed him while a portion of the Detroit faithful chanted "let's go Norman."
As the remainder of the Detroit faithful chanted "bor-ing," Finlay clotheslined Smiley.
He rammed Smiley into the apron, tossed him to the floor, joined, positioned him against the ring post, and mistakenly nailed it. OUCH!
Back in the ring, Finlay slammed Smiley while the Detroit faithful performed the wave.
Smiley reversed a cross corner whip but ate boot on his follow-through.
After Smiley backdropped him, Finlay fed him a somersault slam.
He connected with a tombstone and pinned Smiley at 5:43.
Rating: DUD
Summary: I don't give a shit that Finlay defends his title. Give him some fair competition because, in 1998, Smiley ain't it. The Detroit faithful knew it and shat all over it.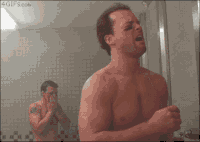 HOUR #3!
At this point, WCW has mentioned Goldberg versus Chavo but not a main event. Hmm…
In the ring, Schiavone interviews Sting who cuts a promo on Giant. Afterward, he sends a crotch chop up toward the luxury box.
Following a commercial break, Schiavone interviews "Rowdy" Roddy Piper who panders to the Red Wings fans. While the Detroit faithful could give two shits, Piper rambles while running down Rodman. In fact, he subtly teases Rodman about his Carl's Jr. commercials. When Piper mentions him, Savage powerwalks to the ring.
Savage and Piper discuss their tag team match, and Savage says he's not a "mark." Afterward, Piper tells Savage that "(his) ass is mine." Savage wants Piper TONIGHT, but Hogan interrupts with derogatory insults. Afterward, Hogan bestows Elizabeth upon Bischoff who plants one on her. In the meantime, Hogan alludes to Savage's alleged use of Viagra.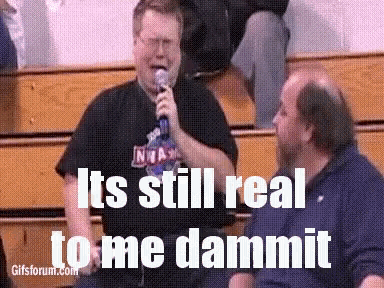 Savage tells Elizabeth that he "got over (her) a long time ago" but will "never get over (Hogan)." Following that, he blasts Piper. While Hogan and company cackle, Piper retaliates against Savage to close out the segment.
TV Rating: 4.3
Did I just hear something about DDP's decision? Is THAT what the "main event" is?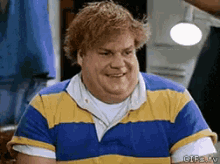 We revisit last week when Jericho toured DC to seek his precedent followed by his confrontation with Malenko. Hopefully, he stopped for some Bert's chili.
Match 6 for the WCW Cruiserweight title: Dean Malenko (champion) versus Disco Inferno
Highlights:
Malenko gave Disco a cross corner whip but ate a back elbow on his follow-through.
As Malenko fed Disco a powerslam, he got 2.
He backdropped Disco and attempted a Texas Cloverleaf.
When Disco grabbed the ropes to escape, Malenko gave him another cross corner whip, avoided a back elbow, but ate boot instead.
Disco uncorked a swinging neckbreaker for 2.
After he slammed Malenko, Disco dealt him a double axe handle for another 2.
Disco scored with an inverted atomic drop but fell victim to a spinning heel kick.
While Malenko successfully hooked a Texas Cloverleaf, Disco submitted.
Malenko retained at 2:24.
Rating: *
Summary: Once again, the Detroit faithful sat through another match they didn't want to see.
After the match, Malenko yells at the camera: "Jericho, right here!"
At the entrance, the Nitro Girls dance in red and silver.
Oh. Dear. God. We fucking return to the nWo Hollywood luxury box. I'VE SEEN ENOUGH. Hogan reveals his "newest find…"
THE FOLLOWING ANNOUCEMENT HAS BEEN PAID FOR BY THE NEW WORLD ORDER:
Big Poppa Pump meets Carl Weathers thanks to Hogan who's made up for his role in Assault on Death Mountain. Shannon Tweed makes a cameo.
THE PRECEDING ANNOUCEMENT HAS BEEN PAID FOR BY THE NEW WORLD ORDER.
When we return to the luxury suite, Hogan welcomes BPP to the party/nWo Hollywood.
When we return from commercial break, the Detroit faithful chant "Gold-berg."
Match 7 for the WCW US title: Goldberg (champion) versus Chavo Guerrero, Jr.
Highlights:
Tenay had the gall to say that Goldberg was 98-0. Someone's monkeying with the house show stats.
When Goldberg emerged, the Detroit faithful FINALLY popped.
Chavo charged, but Goldberg caught and shotput him across the ring.
As Goldberg fed him an overhead pumphandle slam, he dealt Chavo a gorilla press powerslam.
The Detroit faithful stood abuzz, and Goldberg made them roar with a spear to Chavo.
Meanwhile, at the entrance, Eddie laughed at his nephew.
After Goldberg unleashed a Jackhammer, he pinned Chavo at 1:21.
Rating: *
Summary: The sole match that meant anything to this crowd, and Goldberg was allegedly 99-0.
nWo Wolfpack returns to the ring, and Nash calls out DDP. When DDP emerges, he requests that Schiavone interview him at the entrance. Will he join the Wolfpack?
DDP refers to Hogan as "scum," and is just about to join, yet Hogan and Rodman jump him from behind. Rodman WHACKS DDP SO HARD that an audible pop from the chair is overheard. OUCH! After Hogan and Rodman decimate DDP with chairs, Sting and Konnan come to DDP's aid. DDP writhes in pain as the Detroit faithful chants "Hogan sucks" to end the show.
Conclusion: Too. Much. "Hollywood" Hogan. Too. Much. Talking. Not. Enough. Wrestling. Where's. The. Main. Event? While WCW got tons of publicity for having Rodman skip practice to attend its show, they did diddly-squat in the ring minus the obligatory Benoit-Booker T match.
While I have zero foundation of proof, I firmly believe that Hogan tore up tonight's format and hosted his own version of Nitro thanks to his creative control card. Bischoff, having ZERO power to overrule him, granted him this turd. Seek out Benoit-Booker T and avoid the rest like the plague.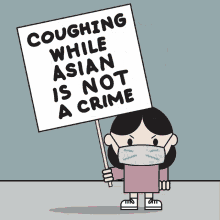 What's on RAW is WAR?
Final TV Rating: 4.12
Stay tuned for RAW Is WAR 06-08-98!
Comments? Suggestions? Send them to me at rsg@rockstargary.com and follow me on Twitter (@rockstargary202).
Custom Search