WELCOME TO ROCK STAR GARY REFLECTIONS!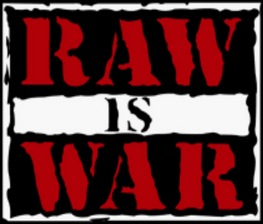 WWF Monday Night RAW 06-01-98
Live from Rosemont, IL
Airdate: June 1, 1998
Attendance: 13,681 (sold out)
Hosted by Jim Ross, Michael Cole, Kevin Kelly, & Jerry "The King" Lawler
What will be the fallout from the PPV main event? Who will win a six-man elimination match between DX and NoD? Who advances to the quarterfinals of the KOTR? What's up with Undertaker? Who's ready to get RAW?
POINT OF CLARIFICATION: I attended this show, but I don't believe I've seen it with commentary, etc. Should be interesting.
Mr. McMahon narrates the highlights of the main event from last night in true heel fashion.
Opening montage.
In the ring, a battered Mick Foley stages a sit-down. While he mentions that he lost his teeth twice, Foley apologizes. He calls out Mr. McMahon who approaches the ring alone. With the Chicago faithful chanting "Au-stin," Foley apologizes for having to take a sabbatical, wants to return at 100%, and remain the #1 contender.
On the other hand, a flustered McMahon calls Foley a "failure." He instructs Foley to beg, but Foley refuses to be "embarrassed on national television." As McMahon calls him an "embarrassment," Foley gives props to Austin. He explains that last night's chair shot "felt pretty damn good."
While McMahon challenges him to do it again, Foley grabs the chair, but McMahon reminds him of his family and financial responsibilities. Foley instead sits down as McMahon berates him. McMahon informs Foley that the reason behind his not firing Austin is because "he makes me richer." Conversely, Foley makes McMahon "sick." McMahon fires Foley.
Outside the Rosemont Horizon, the Road Warriors and Puke mentally prepare for the street fight.
RAW is WAR is sponsored by Cinnaburst, Castrol GTX, WWF: The Music Volume 2, and Super Soaker.
As Kevin Kelly interviews him, Puke, uh, pukes on him. Ew. The Road Warriors and Sunny join him and are ready to "kick some ass." Chainz arrives via motorcycle, but 8-Ball and Skull attack the Road Warriors from behind to start the fight.
Match 1 (Chicago street fight): The Road Warriors & Puke versus the Disciples of Apocalypse
Highlights:
Skull and 8-Ball continued to batter the Road Warriors with trash cans, and Puke ate a shot as well.
When Animal recovered by slamming an arena parking sign into Skull's, er, skull, Chainz brained Puke with a trash can.
Animal rammed Skull face-first into the side of the arena, but 8-Ball bashed Hawk with a trash can lid.
As Skull returned the favor to Animal, the Road Warriors weaponized themselves and battered 8-Ball and Skull.
Chainz whacked Puke with a trash can lid, and Animal brutalized Skull with a trash can.
To say this match was trashy would be a gross understatement. It's no wonder Sunny's involved.
Regardless, trash cans went flying from both sides, but Hawk missed with a pipe shot to Skull.
Hawk grabbed a chain and pummeled Skull until 8-Ball crowned him with a steel chair.
After Animal repeatedly smacked 8-Ball with a pipe, he did the same with a trash can.
Chainz smashed a pipe into Animal's back while Hawk, Skull, and 8-Ball appeared to be

OUT COLD

.
While Chainz put Animal out of commission, he rammed Puke face-first into a forklift.
In the meantime, Undertaker, in street clothes, walked right down the alley and rammed Chainz into the concrete wall.
He blasted Chainz, but Puke entered the fray only to become another victims.
Barreling down the aisle in a steel cart, Chainz almost took out the entire camera shot.
Undertaker turned Puke into goo, put his sunglasses back on, and walked into the arena.
No finish at 4:06.
Rating: DUD
Summary: Waste of time as it became a setup for Undertaker's entrance.
Backstage, Undertaker yells for "McMahon."
Prior to the next match, Venis grabs the microphone and iterates sexual innuendos.
Match 2: Val Venis versus Papi Chulo
Highlights:
For those unaware, Chulo was the renovated Aguila.
Venis attacked Chulo before the bell and fed him a back elbow.
As he landed an elbow drop, Venis dealt Chulo a double underhook suplex.
He suplexed Chulo and delivered a big boot in the corner.
•
When he gave Chulo a cross corner whip, Venis followed with a corner clothesline.
Chulo attempted a springboard cross body block, but Venis caught and powerslammed him.
In case you didn't know, Cole translated Papi Chulo to "Pimp Daddy."
Venis clotheslined him but missed an elbow drop.
After Chulo delivered a spinning heel kick, he followed with a pair of dropkicks.
Venis reversed an Irish whip and crushed Chulo with a Samoan drop.
While he mounted the top turnbuckle, Venis hit the Money Shot.
1-2-3.
Venis won at 3:34.
Rating: **
Summary: Showcase match for the bigger Venis.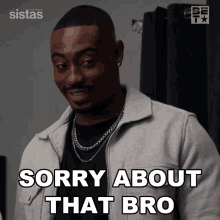 Undertaker approaches the ring prior to the commercial break.
Following the break, Undertaker's "pissed about Vince McMahon." Join the club! He describes his early WWF days as the "slayer of the dragons" while taking a veiled potshot at Hogan and Warrior. Next, he mentions his two reigns as WWF champion. He feels his reigns were kept short due to his image. Despite that, he remains loyal.
When McMahon's favorites left town (a.k.a. went to WCW), he forced Undertaker to wrestle his own brother. Why? "Because it's all ratings." Afterward, he never "lost (his) smile."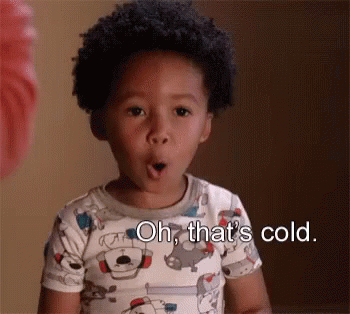 Meanwhile, Austin rises to the top. Although Undertaker has nothing but respect for Austin, he's done with the shenanigans. He demands a shot at the WWF title and calls out McMahon.
As Mr. McMahon approaches the ring, he criticizes Undertaker for "chokeslam(ming him) to hell last week." Also, he complains about Undertaker's "hover(ing) over me like a giant vulture last night." He then has the temerity to ask: "What have you done for (me) lately?" Who is he? Janet Jackson?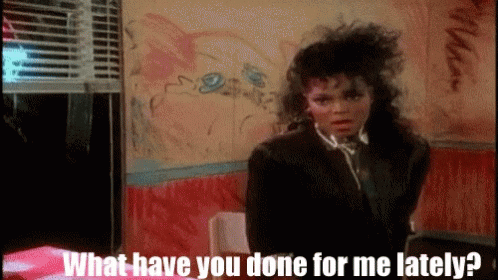 Nevertheless, McMahon brings up painful family history, and Undertaker saunters toward him. McMahon sidesteps him and offers him the #1 contender spot—only if he defeats his opponent TONIGHT. Who's his opponent? Of course, his opponent will be…Kane.
HOT TAKE: Pure example of a worked shoot transforming into a McMahon promo. All shots reeked of truth albeit subtle. Let's hope these don't become the norm.
TV Rating: 4.6
JVC KABOOM OF THE WEEK: Undertaker chokeslammed Patterson through the broadcast table last night.
DX interrupts a Sable photo shoot with Super Soakers. Hijinks ensue.
Stills from the Mero-Sable match air.
1998 King of the Ring tournament:
Ken Shamrock versus Kama
Mark Henry versus Terry Funk
Jeff Jarrett versus Faarooq
Marc Mero versus Steve Blackman
The Rock versus Vader
HHH versus X-Pac
Dan Severn versus D' Lo Brown
Owen Hart versus 2 Cold Scorpio
Prior to the next match, Mero grabs the microphone as the Chicago faithful chants "Sab-le." After he disparages Sable, Mero introduces his new valet—Jacqueline--yet another WCW defection.
Match 3 (KOTR qualifier): "Marvelous" Marc Mero (w/ Jacquelyn) versus Steve Blackman
Highlights:
Blackman landed a thrust kick in the midsection causing Mero to seek refuge (and a hug) from Jacqueline.
When Mero reversed an Irish whip, Blackman countered a back drop attempt with a face plant.
Blackman gave Mero a cross corner whip, caught him by the legs, and face-planted him again.
As Blackman fed him a backbreaker, he scored with a snap suplex.
He dealt Mero a bicycle kick but only got 1 thanks to a foot on the bottom rope.
After Jacqueline distracted referee Earl Hebner, Mero delivered one of his infamous uppercuts. Suddenly, Blackman became a White Sox fan.
Mero squished Blackman with a Samoan drop, mounted the top turnbuckle, and launched a Wild Thing (shooting star press).
1-2-3.
Mero advanced at 2:56.
Rating: **½
Summary: Blackman brought the workrate while Mero brought the heat and high-flying.
Earlier today, Austin was a guest on the Q101 MANCOW morning radio show, and Mr. McMahon called it to harass him.
Vignette for Edge airs.
WAR ZONE!
HHH does his usual spiel and tells NoD what he thinks they should do.
Match 4 (six-man elimination): DeGeneration-X (w/ Chyna & X-Pac) versus the Nation of Domination (w/ Mark Henry & Kama)
Highlights:
Before the match began, Commissioner Slaughter removed each team's seconds. I'm betting they'll return.
HHH clotheslined Brown, received a cross corner whip, but scored with a high knee.
As Road Dog tagged in, he fed Brown a shaky-shaky knee drop.
Brown reversed an Irish whip and dealt Road Dog a AA SPINEBUSTER for 2. Woohoo!
When Gunn tagged in, he reversed an Irish whip and piledrove Brown.
1-2-3.
Brown was eliminated at 1:32.
After Rock came in, Road Dog tagged in but ate a short-arm clothesline.
Rock uncorked a Rock Bottom and pinned Road Dog at 2:25.
While Gunn came in, he slammed Rock and followed with an elbow drop.
Owen tagged in, mounted the top turnbuckle, and delivered a missile dropkick to Gunn for 1.
Planting Owen with a DDT, Gunn gave him a cross corner whip but came up empty on his follow-through.
Owen unleashed a spinning heel kick and pinned Gunn at 3:46.
Arriving with caution, HHH wondered if he could win.
Suddenly, Chyna returned prior to the break.
Following the commercial break, Rock got 2.
Owen tagged in and cracked HHH with a hangman's neckbreaker.
Mounting the second turnbuckle, Owen flew and hit a big elbow for 2.
HHH hooked a sunset flip, but Rock detained referee Jack Doan preventing a count.
Hooking a gutwrench suplex, Owen tagged out, and the NoD broke HHH's wishbone. Poor Chyna.
HHH attempted a comeback but ate a back elbow from Rock.
Slamming HHH, Rock entertained the Chicago faithful with a People's Elbow for 2.
HHH countered a back drop attempt with a face crusher and blocked a Rock Bottom.
Nailing a Pedigree, HHH pinned Rock at 7:00.
Owen and HHH remained, and Owen landed an enziguri.
Abruptly, Shamrock jumped into the ring to attack Owen.
Doan called for the bell and disqualified HHH at 7:32.
Rating: ****
Summary: Give this thing ten more minutes, and it's a MOTY candidate. As it was, it was rushed to get to the screwy finish enabling Shamrock's return.
TV Rating: 4.8
After the match, Shamrock pummels Owen and applies a belly-to-belly suplex. The NoD outnumbers Shamrock until Severn helps him clear the ring. They exchange glares at one another, but Severn leaves without provocation. As HHH takes exception to the interference, Shamrock takes him down and ensures HHH had multiple noses. Officials separate them, and Shamrock argues with Tony Garea.
Backstage, Mr. McMahon makes a deal with Kane. I smell chicanery.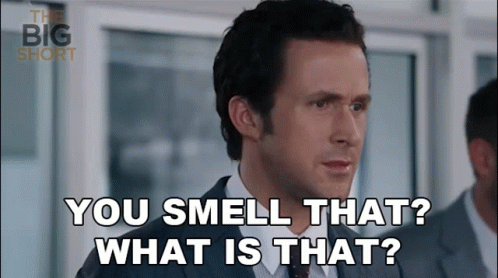 Prior to the next match, Tennessee Lee introduces his newest tag team—Southern Justice, the former Godwinns.
Match 5 (KOTR qualifier): "Double J" Jeff Jarrett (w/ Tennessee Lee) versus Faarooq
Highlights:
Jarrett ambushed him prior to the bell, but Faarooq gave him a cross corner whip.
When Faarooq caught him mid-float-over, he fed Jarrett Snake Eyes.
He powerslammed Jarrett but missed a diving head butt.
As a segment of the Chicago faithful chanted "We Want Flair," Faarooq spun Jarrett around and clotheslined him.
He gave Jarrett a cross corner whip but ate a back elbow on his follow-through.
After Jarrett mule-kicked him, he clotheslined Faarooq.
He slammed Faarooq but missed an elbow drop.
While Faarooq slammed him, he landed a leg drop for 2.
Faarooq suplexed Jarrett for another 2 while a member of the Chicago faithful held up a "popcorn match" sign. HA!
Trying to mount the top turnbuckle, Faarooq got crotched. OUCH!
Jarrett attempted a leap frog, but Faarooq countered with a spinebuster.
Jumping on the apron, Southern Justice distracted Faarooq and referee Mike Chioda.
Lee handed Jarrett a belt with a large buckle, and Jarrett WALLOPED Faarooq with it. How dastardly!
1-2-3.
Jarrett advanced at 3:22.
Rating: DUD
Summary: If this wasn't for the KOTR, then it'd be worthless.
TV Rating: 4.1
Humanitarian plug airs.
King of the Ring '98 will be LIVE on PPV on 6/28! Order NOW! Does anything happen at this show?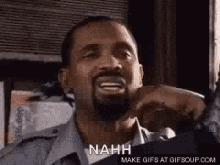 Match 6 for the WWF Light Heavyweight title: Taka Michinoku (champion w/ Bradshaw) versus Sho Funaki (w/ Mr. Yamaguchi)
Highlights:
Funaki charged Michinoku who sidestepped him.
As Funaki regrouped on the floor, Michinoku hit a tope.
Funaki rebounded with a pair of butt butts a la "Iceman" King Parsons.
When Funaki gave Michinoku a cross corner whip, he came up empty on his follow-through.
Michinoku mounted the second turnbuckle and attempted a tornado DDT.
However, Funaki countered with an inverted atomic drop.
Funaki fed him a release German suplex, but Michinoku landed on his feet.
After Michinoku scored with a huracanrana, Togo arrived to jump on the apron but got decked by Funaki inadvertently.
Michinoku mounted the second turnbuckle and uncorked an Asai moonsault.
While Al Snow, clad in Japanese garb, snuck among the Asian photographers, Michinoku dealt Funaki a pair of seated dropkicks.
He gave Funaki a cross corner whip and planted a kick to the mush.
Mounting the top turnbuckle, Michinoku attempted a missile dropkick, but Funaki evaded him.
Funaki hooked a fisherman's suplex, mounted the top turnbuckle, leaped, but there wasn't any water in the pool.
Mounting the same top turnbuckle, Michinoku nailed a missile dropkick right to the back of Funaki's head.
Security removed Snow from ringside, and Michinoku delivered a Michinoku Driver.
1-2-3.
Michinoku retained at 3:10.
Rating: **
Summary: Plenty of high-flying, but the Chicago faithful's not crazy about spot-fests this evening.
Backstage, Paul Bearer alongside Kane is extremely confident that Kane will become WWF champion.
Outside the arena, Snow berates Head.
Match 7 (KOTR qualifier): Terry Funk versus Mark Henry
Highlights:
Mr. McMahon joined the broadcast table for the remainder of the show.
When Funk fed Henry a hangman's neckbreaker, he got 2.
He set up another one but dealt Henry his trick knee instead. Clever!
As Henry reversed an Irish whip, he clotheslined Funk.
Henry delivered an elbow drop and sent Funk down to the floor.
After Henry joined him, Funk made him taste the steel railing. It must have tasted like Joel's One Crazy Summer at Murray Bros. Caddyshack.
Funk attempted a springboard maneuver, but Henry caught and rammed him back-first into the ring post.
While Funk reversed an Irish whip, he sent Henry barreling over into the steps.
Funk grabbed a chair and crowned Henry with it.
Feeding Henry a second helping of the steel railing, Funk attempted an Asai moonsault but hit nothing but steel railing. YEE-OUCH!
Back in the ring, Funk attempted a shoulder block, crashed, and burned.
Henry splashed Funk for 2.
Slamming Funk, Henry got another 2.
Henry landed a leg drop but couldn't get 3.
Hooking an inside cradle, Funk got 2.
Henry powerbombed and SQUISHED Funk with a second splash.
1-2-3.
Henry advanced at 4:54.
Rating: *
Summary: They tried, but I'll give Funk credit for putting Henry over.
Austin not only heads to the ring but also joins the broadcast team much to Mr. McMahon's chagrin.
Match 8 (#1 contender): Undertaker versus Kane (w/ Paul Bearer)
Highlights:
Undertaker reversed a cross corner whip and fed Kane an avalanche.
As Undertaker flipped over the top rope, he belted Bearer.
He mounted the top turnbuckle, walked the top rope, and dealt Kane a shoulder smash.
When Kane chokeslammed him, he delivered a short-arm clothesline.
The match segued to the floor, and Kane made Undertaker HIT THE POLE.
After Austin and McMahon insulted one another, Kane slammed Undertaker.
He gave Undertaker a cross corner whip but ate boot on his follow-through.
While Kane delivered a big boot, he missed an elbow drop.
Undertaker chokeslammed him, but Kane sat up.
Hooking a side-Russian leg sweep, Undertaker scored with a leg drop for 2.
Cross corner whips galore, and referee Mike Chioda got wiped out.
Kane attempted a tombstone, but Undertaker escaped and tombstoned him.
With Chioda

OUT COLD

, Undertaker only earned a false pin.
Foley, wearing his Mankind mask, returned to the ring and applied a Mandible claw upon Undertaker.
Countering the claw, Undertaker guillotined Foley with the top rope.
He clotheslined Kane and pounded on Foley when he jumped on the apron again.
Planting the distracted Undertaker with a tombstone, Kane pinned him at 6:27.
Rating: **
Summary: Although the stakes were high, the storyline lacked flow.
TV Rating: 4.43
After the match, Kane approaches the broadcast table to confront and intimidate Austin. Before leaving, he sets the ring posts ablaze. Meanwhile, Foley and Undertaker brawl at ringside, and Undertaker rams him face-first into the steps. Foley recovers and rams Undertaker into the steel railing while Mr. McMahon changes his mind about Foley's future endeavors. Countering a piledriver, Undertaker backdrops Foley on the floor. The brawl continues as the show goes off the air.
Conclusion: With the main event being storyline-centered, the seeds have been planted for the next PPV. I'm certain next week's episode will shed further light.
In addition, Henry, Jarrett, and Mero advanced to the quarterfinals of the KOTR tournament. Mero also obtained a new valet which might make Kevin Sullivan jealous. The DX-NoD elimination bout was much better than I expected. Without any question, this episode, for the most part, kicked ass.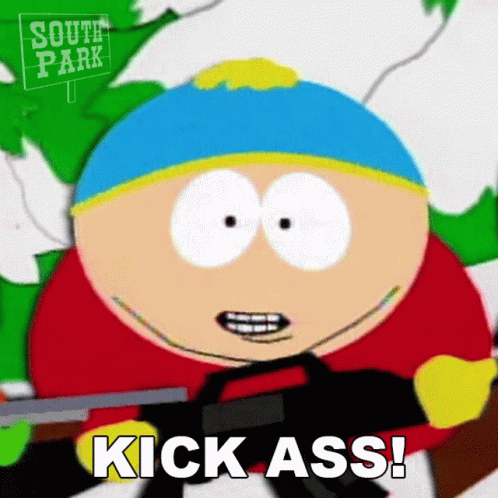 Could it finally overcome Nitro in the ratings?
Final TV Rating: 4.35
Who won? Absolutely! The tease of both Foley and Undertaker throughout the episode kept viewers from switching to Nitro. Conversely, almost everyone expected a non-finish in the main event of Nitro only to serve up Sting's decision beyond 10pm. Smart viewers would watch RAW and switch to Nitro to see the remaining minutes and the surprise. To put it bluntly, Nitro got GOT.
Stay tuned for WCW Thunder 06-04-98!
Comments? Suggestions? Send them to me at rsg@rockstargary.com and follow me on Twitter (@rockstargary202).
Custom Search