WELCOME TO ROCK STAR GARY REFLECTIONS!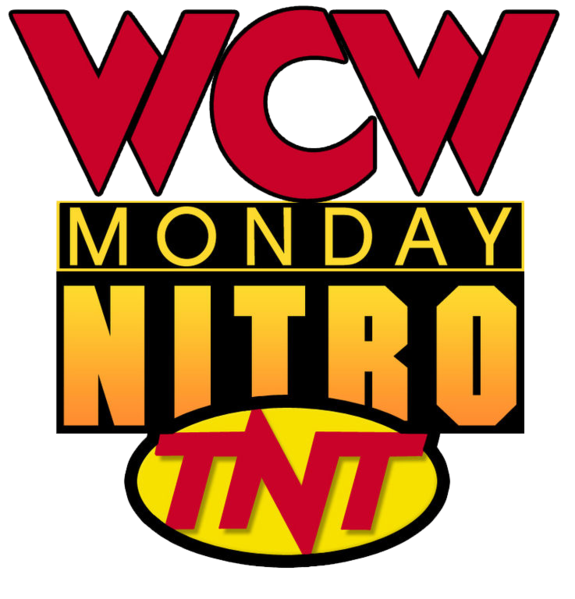 WCW Monday Nitro 06-01-98
Live from Washington, DC
Airdate: June 1, 1998
Attendance: 12,768 (10,523 paid)
Hosted by Tony Schiavone, Larry Zbyszko, "Iron" Mike Tenay, & Bobby "The Brain" Heenan
Will Sting choose a side this week? If so, who will he choose? What will be the outcome of match #4 between Benoit and Booker T? How will Jericho try to convince Dillon to reinstate his championship reign? Also, Goldberg, Raven, Eddie, and another WCW wrestler returning from a long hiatus. What else can happen?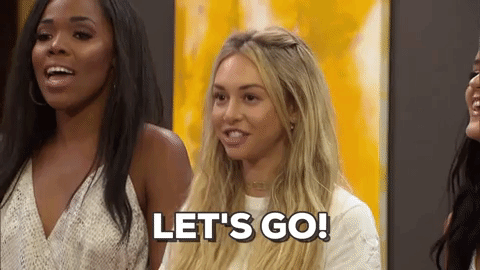 Video of Sting opens the show.
Opening montage.
As a white limousine bearing the WCW logo on the dashboard arrives backstage, JJ Dillon, DDP, Booker T, and Goldberg emerge. Hey! It's team WCW! I believe it's a first.
Next, we revisit Thunder when Luger pleaded Sting to "take that step."
Nitro is sponsored by Valvoline.
At the entrance the Nitro Girls clad in black each dance a solo.
Match 1: Ernest "The Cat" Miller versus "Lightning Foot" Jerry Flynn
Highlights:
Before the bell, Flynn ambushed Miller who reversed an Irish whip and backdropped him.
Miller slammed him, but Flynn responded with a kick to the midsection.
When he clotheslined Miller, Flynn landed a knee drop.
Flynn applied a cross arm breaker, but Miller made the ropes.
As Miller attempted a sunset flip, he and Flynn landed too close to the ropes.
Flynn scored with a spin kick and followed with a hip toss.
After he launched a leg drop, Flynn got 2.
Miller slammed him again and delivered a spinning heel kick.
1-2-3.
Miller won at 4:04.
Rating: DUD
Summary: WCW Saturday Night material with this one. Why would you put this in front of a hot DC crowd?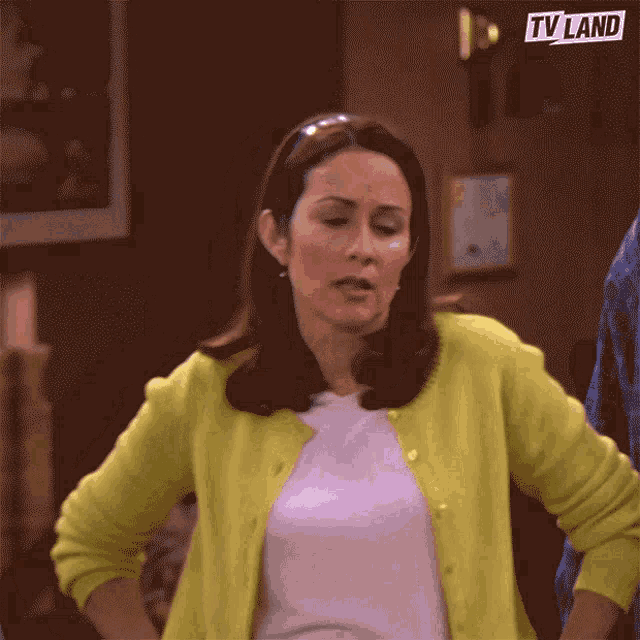 Backstage, a black limousine arrives, and Elizabeth, Rick Rude, Curt Hennig, Kevin Nash, Lex Luger, Konnan, and Randy Savage emerge. I'm surprised the limousine wasn't red.
nWo Wolfpack's new anthem plays, and they head to the ring. In the meantime, Hennig hobbles on crutches due to either working with Rheingans or jobberitis from working with Goldberg. Nash makes me proud wearing an NC State hat and conducts a survey resulting in his faction's favor. As Luger takes the microphone, he calls out to Sting again and wants a tag match between the nWo factions TONIGHT.
Match 2: Raven & Saturn versus Public Enemy
Highlights:
As Raven and Saturn made their entrance, the riot squad joined them.
Saturn unleashed a series of kicks to Grunge and snap-suplexed him.
When Raven tagged in, he stomped Grunge and immediately tagged out.
Grunge fed a disgruntled Saturn a back elbow and tagged in Rocco.
After Public Enemy dealt Saturn a double back elbow, they landed a double elbow drop.
Grunge tagged in, and Public Enemy decimated Saturn with a drop toe hold/leg drop combo for 2.
While Rocco tagged in, Public Enemy double-clotheslined Saturn.
Rocco slammed Saturn and followed with an axe handle for another 2.
Tagging in and mounting the top turnbuckle, Grunge, along with Rocco, dismantled Saturn with Demolition Decapitation but couldn't get 3.
Rocco tagged in, missed a springboard maneuver, and ate a spinning heel kick.
Receiving a cross corner whip, Rocco floated over Saturn, but Raven made the blind tag.
Saturn slipped his trick knee to Rocco, but Raven obliterated him inadvertently.
Taking offense, Saturn got in Raven's face which woke up the DC faithful.
Rocco's offense made no difference, but Grunge double-clotheslined Raven and Saturn.
Seeking refuge on the floor, Saturn and Raven fell victim to a plancha from Rocco.
Speaking of Rocco, he rammed Raven into the steps, and Grunge hammered Saturn with a swinging neckbreaker.
Hitting the Drive-By, Public Enemy looked to be victorious, yet Grunge placed Raven atop a table at ringside.
Rocco flew with the greatest of ease, but the table DIDN'T BREAK. Yikes!
Placing Raven atop the remains of the table, Rocco flattened Raven with a somersault plancha through it.
Rocco jumped onto the apron with a chair, but Saturn reversed an Irish whip sending Grunge into it.
Connecting with a Death Valley Driver, Saturn celebrated like he just won the NBA Finals.
Raven snuck in behind him and pinned Grunge at 6:43.
Rating: ***½
Summary: Extremely solid tag match that combined storyline, tag team psychology, and high-flying to invigorate the DC faithful.
After the match, Raven grabs a microphone and states that Kanyon's been fired. Huh? Oh, he also mentioned that Dillon rehired Kanyon despite his "sneak-attacking" Raven. Notwithstanding Saturn's objections, Raven rehired the Flock. In addition, Saturn will meet Kanyon at the PPV.
In the aisle, the Nitro Girls dance in white. Schiavone announces that Dr. Lee and Alice Tracy from DeWitt, AR are this week's winners of a Nitro Party pack. Next, their video plays.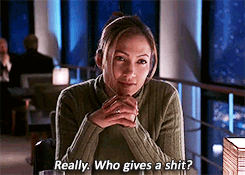 Match 3: Chavo Guerrero, Jr. versus "Das Wunderkind" Alex Wright
Highlights:
For the first time since November 24, 1997, Wright returned to Nitro.
Wright slammed Chavo and countered a side head lock with a belly-to-back suplex.
When he gave Chavo a cross corner whip, Wright followed with a backbreaker.
Chavo exploded on Wright until referee Charles Robinson physically removed him.
As Wright sought refuge on the floor, Chavo met him with a plancha. Woohoo!
He rammed Wright back-first into the steel railing, but Wright returned the favor on the other side of the ring.
After Wright mounted the apron, Chavo grabbed his foot causing Wright to taste the apron. I'll bet it tastes nothing like Skittles.
Back in the ring, Chavo charged but ate the top turnbuckle.
Wright hooked an STF, and Chavo instantly submitted.
As a result, Wright won at 3:08.
Rating: **
Summary: Solid return match for Wright, and the crazed persona of Chavo got a reaction from the DC faithful.
After the match, Wright and Chavo continue to scrap, and Eddie heads to the ring. He separates Chavo from Wright and grabs a microphone. As he offers familial praise, Eddie "releases" Chavo from his responsibilities; however, Chavo "wants to wrestle" Eddie. Chavo believes he can beat him, so Eddie backtracks out of the ring in utter disbelief.
In the ring, Schiavone interviews Savage, but Piper's music plays. Oops, The Wolfpack anthem begins as Savage and Elizabeth emerge. While Savage calls him out, "Rowdy" Roddy Piper inserts a Full Metal Jacket quote. Savage wants a piece of Piper after the tag match at the PPV. In rebuttal, Piper will "meet (him) at the railway station."
In one of the funniest lines in Nitro's history, Piper asks if Savage's parents built him a swing set facing a wall.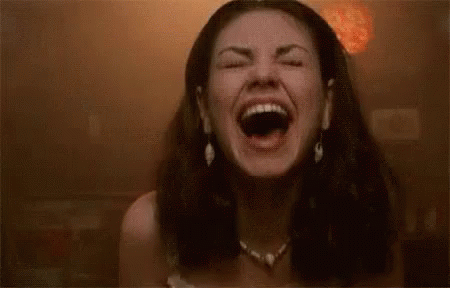 Nevertheless, Piper tries to convince Savage that it's a con game orchestrated by nWo Hollywood. He drops a Marion Barry reference to an "ooh" reaction and believes that Bret's not a true member of nWo Hollywood. Despite all of that, Savage walks away.
HOUR #2!
At the entrance, Schiavone interviews Dillon. Where's "Mean" Gene? Regardless, Dillon pleads for Sting to remain with WCW.
Backstage, another black limousine arrives, but we don't get to see who exits.
Following a commercial break, "Hollywood" Hogan, Eric Bischoff, Giant, Disciple, and the "American Nightmare" Dusty Rhodes emerge from the limousine and head to the ring. The remainder of nWo Hollywood joins them minus Big Poppa Pump, and Hogan spews his usual jargon.
Next, the DC faithful showers Hogan with a "Hogan sucks" chant while he accepts Nash's challenge. Afterward, he runs down Savage and Piper before questioning Bret's allegiance. Bret unbuttons his shirt to reveal a Hogan t-shirt in lieu of an nWo one. Lastly, Hogan sums it up with "a t-shirt's worth 1,000 words."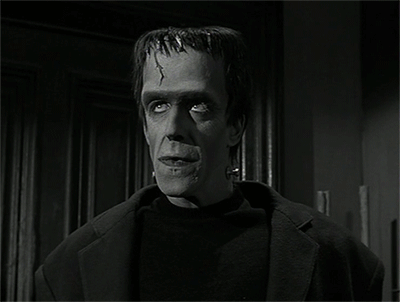 Schiavone shills the Nitro Party contest, and the Nitro Girls return to dance in white.
Match 4: Konnan versus Lenny Lane
Highlights:
During his introduction, Lane shilled Ab Solution—his ab polish.
Konnan leapfrogged Lane and followed with a thrust kick to the midsection.
As he rammed Lane face-first into the mat, Konnan applied a Boston crab.
Lane rebounded with a cross corner whip followed by a bulldog.
When Lane gave him another cross corner whip, Konnan floated over and rolled him up for 2.
Lane hooked a quick gutwrench suplex and cradled Konnan for 2.
After he hooked la magistral cradle, Lane got another 2.
Konnan reversed a cross corner whip, caught Lane mid-float-over, and fed him a spinebuster.
While he destroyed Lane with a 187, Konnan applied a Tequila sunrise.
Lane submitted; thus, Konnan won at 3:07.
Rating: *
Summary: Showcase match for Konnan.
At the entrance, Schiavone interviews Hennig with Rude. After Rude dismisses Schiavone, he announces that Hennig will challenge Goldberg at the PPV. Hennig states his doctor has advised him to take 10 days off. When he requests Konnan to join him, Hennig asks him to replace him on the road against Goldberg. Konnan accepts, and Hennig will be ready for Goldberg and runs him down.
TV Rating: 3.1
Match 5 for the WCW World TV title: Fit Finlay (champion) versus Eddie Guerrero
Highlights:
Finlay slammed him, but Eddie hoisted him atop the top turnbuckle, joined, but got shoved down to the mat.
When Eddie landed on his feet, Finlay returned to the mat and vaulted him face-first to the top turnbuckle.
Finlay uncorked a belly-to-back suplex and got 2.
As he dropped an elbow, Finlay fed Eddie a knee drop.
Eddie rebounded with a sleeper, but Finlay countered with a fireman's carry into a guillotine onto the top rope. Impressive!
After Finlay missed an elbow drop, Eddie maneuvered to the apron to unleash a springboard senton.
He dropkicked Finlay who gave him a cross corner whip only to come up empty on his follow-through.
While Eddie dealt him a belly-to-back suplex of his own, Chavo entered the ring.
Referee Billy Silverman called for the bell although no contact occurred, and Finlay retained at 5:00.
Rating: **
Summary: This match had serious potential until the abrupt ending.
Afterward, Chavo taunts Eddie all the way back to the locker room.
Nitro Girls dance in the ring while wearing black.
Video airs featuring Jericho in DC trying to locate a precedent to return the Cruiserweight title to him.
First, he tries the US Capitol without any luck. Second, he consults the Capitol Police who instruct him to leave the premises. Third, he holds a "Conspiracy Victim" over his head while DC traffic passes by him. Fourth, he heads to the US Supreme Court where Jericho states he spoke to Judge Clarence Thomas' law clerk who will forward his message. HA! He probably considers Jericho an abortion and wants nothing to do with him.
Fifth, he pleads his case to a woman on the street.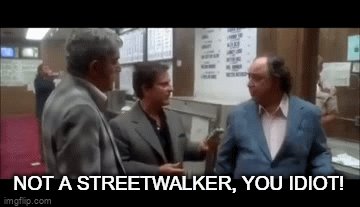 Sixth, he heads to the White House where he believes President Clinton is a Jerichoholic. HA! As you'd expect, security denies his access. Seventh, he heads to the Library of Congress where he may have located his precedent.
Prior to the next match, Jericho grabs the microphone and calls out Dillon. When Dillon doesn't answer, Jericho pleads to the people for his reinstatement.
Match 6: "Lionheart" Chris Jericho versus Juventud Guerrera
Highlights:
Guerrera leapfrogged Jericho, gave him a cross corner whip, got vaulted to the apron, and yanked him down to the mat by his mane.
As he mounted the top turnbuckle, Guerrera uncorked a flying headscissors but hurt himself on the way down.
Jericho rebounded with a double underhook backbreaker, showed off with an arrogant cover, and got 2.
When Guerrera hooked a huracanrana, he got 2.
He face-planted Jericho for another 2.
After he demolished Jericho with a Juvi Driver, Guerrera mounted the top turnbuckle, but Jericho crotched him.
Jericho joined but got headbutted down to the mat.
While Guerrera attempted a cross body block, Jericho caught and attempted a LionTamer.
On the other hand, Guerrera grabbed the bottom rope before it could be applied.
Jericho charged, but Guerrera low-bridged him down to the floor causing him to taste the steel railing. It must have tasted like the Stoop at Churchkey.
Flying over the top rope to the floor, Guerrera dealt Jericho another flying headscissors.
Referee Scott Dickinson was preoccupied with Jericho, but Reese nailed Guerrera from behind.
Chokebombing Guerrera down, Reese fled the ring as Jericho continued to distract Dickinson.
Jericho climbed into the ring and pinned the prone Guerrera at 5:03.
Rating: ***
Summary: Good match with a screwjob ending to both keep Jericho on a winning streak and pit David and Goliath against one another at the PPV in the form of Guerrera versus Reese.
TV Rating: 3.3
HOUR #3!
Prior to the next match, highlights of the prior three matches in the series are shown. Benoit holds the series lead at 2-1.
Match 7 (best-of-seven #4): The "Crippler" Chris Benoit versus Booker T
Highlights:
Booker T slammed Benoit and connected with a back elbow for 2.
JWhen Finlay emerged to watch the match from the entrance, Booker T gave Benoit a cross corner whip but ate a back elbow on his follow-through.
JBooker T powerslammed Benoit for 2.
JAs Booker T fed him a sidewalk slam, he mounted the top turnbuckle and bludgeoned Benoit with a flying forearm.
JHe leaped from the apron and dealt Benoit an axe handle.
JAfter Benoit rebounded with a snap suplex, Finlay ran his yap in the aisle.
JBooker T hit something off-camera and got 2.
JWhile Booker T clotheslined him, he delivered a second flying forearm for another 2.
JBooker T missed a Harlem side kick, but Benoit didn't miss with a release German suplex.
JClotheslining Booker T, Benoit got 2.
JBooker T scored with an Axe kick and followed with a belly-to-back suplex.
JCountering a vertical suplex, Benoit hooked a Crippler Crossface.
JBooker T couldn't make the bottom rope and tapped out at 8:19.
JIncredibly, Benoit holds a 3-1 advantage in the series.
Rating: ****
Summary: Fantastic match that kept the DC faithful engaged using psychology, workrate, and high-flying. Booker T has quite a mountain to climb if he's to win the series.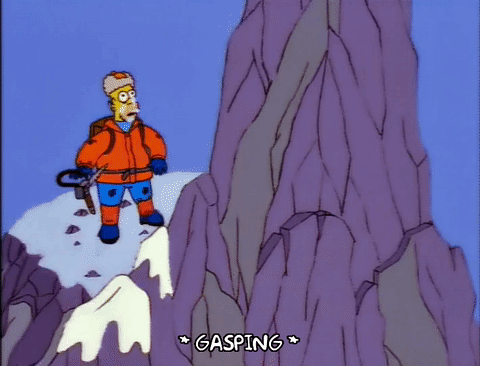 Video that aired at the inception of the telecast is shown again.
Match 8: Diamond Dallas Page versus Riggs (w/ Sick Boy)
Highlights:
Riggs mocked DDP's pre-match antics but got his ass handed to him.
As DDP fed Riggs a tilt-a-whirl slam, Sick Boy leaped from the top turnbuckle but ate a shot to the midsection.
DDP picked up Sick Boy, and Riggs mistakenly nailed him making him taste the steel railing. It must have tasted like the Pig in a Cow Suit at Thunder Bar.
When DDP dealt Riggs an over-the-shoulder backbreaker, he followed with a gutbuster.
He delivered a fireman's carry into a Diamond Cutter and pinned Riggs at 1:55.
Rating: *
Summary: Showcase match for DDP.
After the match, Sick Boy attempted a full nelson, but DDP escaped and flattened him with a Diamond Cutter to a big ovation.
Nitro is sponsored by Starburst.
Match 9 for the WCW US title: Goldberg (champion) versus La Parka
Highlights:
A LOUD "Gold-berg" chant rang out throughout the MCI Arena. Methinks this guy's OVER.
When the bell rang, La Parka CRACKED a chair over Goldberg's head.
It didn't faze him.
As Goldberg flattened him with a spear, La Parka appeared to have injured his left knee.
Nonetheless, Goldberg fed him a Jackhammer.
1-2-3.
Goldberg retained at 0:31 and was 94-0.
Rating: DUD
Summary: Showcase match for Goldberg. According to Meltzer, La Parka's knee was "legit blown out (torn ACL)."
After the match, the DC faithful continues to ring out a "Gold-berg" chant.
Match 10: "Hollywood" Hogan & Giant (w/ Bret "Hitman" Hart & Disciple) versus the "Total Package" Lex Luger & "Big Sexy" Kevin Nash
Highlights:
Buffer rumbled.
As the DC faithful chanted "Hogan sucks," their nemesis escaped a test-of-strength with an eye rake.
Nash tagged in and pummeled Hogan in the corner.
When he gave Hogan a cross corner whip, Nash followed with a corner clothesline.
Hogan reversed a cross corner whip and fed Nash a corner clothesline of his own.
After Giant tagged in, he reversed a cross corner whip and dealt Nash a big boot.
Giant missed a telegraphed elbow drop, so Luger tagged in, gave Giant a cross corner whip, but ate a clothesline.
While Hogan tagged in, he backed Luger into the heel corner.
Distraction of referee Charles Robinson led to all four wrestlers being in the ring.
Big-booting Giant, Nash hammered him in the corner.
Hogan grabbed the World title belt from Disciple, re-entered the ring, and WHACKED Nash with it.
Seeing it plain-as-day, Robinson called for the bell.
Nash and Luger won by DQ at 6:41.
Rating: *
Summary: Once again, WCW holds a main event purely for name value and not wrestling ability.
TV Rating: 4.31
Afterward, Hogan pitches Robinson from the ring while he and Giant double-team Luger. Suddenly, Sting repels from the rafters, climbs into the ring, and unveils an nWo Hollywood t-shirt. As Hogan and Giant celebrate, Hogan hugs Sting. Following that, Sting clotheslines Hogan, slams the 513 lb. Giant, rips off the t-shirt, and reveals…
WE'RE OUTTA TIME!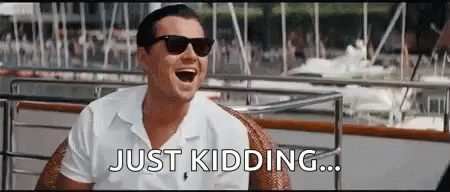 an nWo Wolfpack t-shirt much to the delight of the DC faithful. The remainder of nWo Hollywood restrains Hogan and Giant from getting their butts kicked, and nWo Wolfpack celebrates. Nitro takes a few minutes to milk the ratings.
Conclusion: The payoff for the entire show is Sting choosing which t-shirt to wear.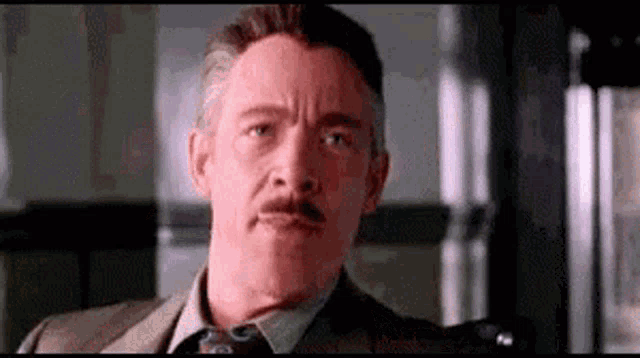 Unfortunately, yes.
Actually, Sting joined the babyface faction of the nWo making WCW look even weaker than it had been.
Also on the show, Benoit took a 3-1 series lead with a great match. Jericho took a tour of DC just to make himself look like a fool. Raven rehired the Flock. Alex Wright returned, and Goldberg as well as DDP rocked the house.
This was a very hit-and-miss type of episode. It has its moments here and there.
What's on RAW is WAR?
Final TV Rating: 3.72
Stay tuned for RAW Is WAR 06-01-98!
Comments? Suggestions? Send them to me at rsg@rockstargary.com and follow me on Twitter (@rockstargary202).
Custom Search