WELCOME TO ROCK STAR GARY REFLECTIONS!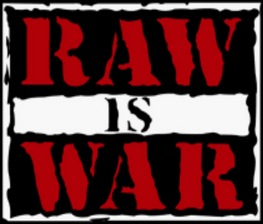 WWF Monday Night RAW 05-25-98
Taped from Chattanooga, TN
Airdate: May 25, 1998 (taped 05/19)
Attendance: 7,445 (sold out)
Hosted by Jim Ross, Michael Cole, Kevin Kelly, & Jerry "The King" Lawler
Can the Rock topple HHH in the main event? What will DX and the NoD have to say about it? What's the latest between Austin and Mr. McMahon? With the PPV on the horizon, what other ingredients will be added to spice it up? Let's get cookin'!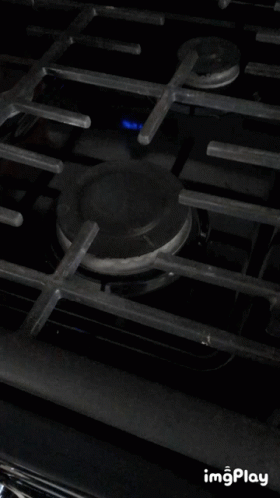 Opening montage.
Mr. McMahon and his entourage along with Chattanooga's finest enter the ring. While the Chattanooga faithful boos him out of the building, McMahon gloats about last week while congratulating Patterson and Brisco. We revisit last week when McMahon, in disguise, hammered Austin with a chair. Although McMahon crows about stacking the deck against him, Austin rudely interrupts.
When Austin insults him, he requests Chattanooga's finest arrest McMahon for assault. They handcuff him to a tremendous response. Patterson and Brisco try to interfere, so Austin tells the officers to arrest them for obstruction of justice. HA! Upon opening a Steveweiser (disguised as a Miller Lite), Austin douses McMahon with it. To add insult to humiliation, Austin flips them off. Turnabout is truly fair play.
Prior to the next match, Hawk introduces the newest member of the Road Warriors—Puke. I feel queasy writing that.
Match 1 (six-man): The Road Warriors & Puke (w/o Sunny) versus Disciples of Apocalypse
Highlights:
Puke was portrayed by former Denver Bronco Darren Drosdov.
When Puke tried to hurl onto DoA's motorcycles, Chainz leaped from the apron and nailed him with a double axe handle.
8-Ball fed him a big boot, but Animal responded with a flying shoulder block.
As Puke tagged in, he clotheslined 8-Ball.
Chainz tagged in, but Puke hip-tossed him.
After Puke dropkicked Chainz, tags were exchanged on both sides.
Hawk clotheslined Skull, yet Chainz tagged in.
While a mid-ring collision occurred, 8-Ball tagged in, gave Hawk a cross corner whip, and followed with a corner clothesline.
8-Ball gave Hawk another cross corner whip but came up empty on his follow-through.
Clotheslining 8-Ball, Hawk made the hot tag to Puke.
With all six wrestlers in the ring, Puke fed Chainz a flying back elbow.
He gave Chainz a cross corner whip and followed with a three-point stance clothesline.
Who is he, "Hacksaw" Jim Duggan?
Nevertheless, he decimated Chainz with a sit-out powerbomb.
1-2-3.
The Road Warriors and Puke won at 4:09.
Rating: *
Summary: Solid debut for Puke despite the horrendous nickname.
After the match, officials separate DoA from the Road Warriors as these teams collide this Sunday on PPV.
Backstage, McMahon tries to convince Chattanooga's finest that his arrest is a "big mistake." On the other hand, Austin confronts them to ensure they go to the pokey.
Prior to the next match, we revisit the 4/27 episode when Owen turned on Ken Shamrock. Next, we see Shamrock in Oklahoma City wearing a cast around his injured left leg.
Match 2 (non-title): NWA World champion Dan "The Beast" Severn versus Owen Hart
Highlights:
Severn took Owen down with a series of fireman carries and applied a Fujiwara arm bar.
As Severn hooked la magistral cradle, he got 2.
Owen rebounded with a gutwrench suplex and shoulder-blocked him in the corner.
When Severn distracted referee Jim Korderas, Owen kicked a 47-yard field goal. OUCH!
Severn took Owen down and applied another arm bar submission.
After D'Lo Brown stormed the ring and grabbed Severn, Korderas called for the bell.
Severn won by DQ at 3:16.
Rating: *
Summary: Scientific matchup with some blatant strikes from both wrestlers. As you'd expect, the NoD saves Owen's bacon preventing the submission loss.
After the match, Severn hip-tosses Brown before the rest of the NoD gobble him up. Rock deals Severn a Rock Bottom, and Mark Henry SQUISHES Severn with two NoD-assisted splashes. As Owen brings a chair into the ring, he places Severn's ankle in it and mounts the second turnbuckle. Several officials stop him, and Commissioner Slaughter summons the NoD back to the locker room amid a chorus of "Rocky sucks" chants.
Edge vignette airs.
Upon making his entrance, Jackyl grabs the microphone and introduces his unique companions. Hank swears like a sailor (albeit CENSORED) while Bob repeats Jackyl's words. Next, Jackyl introduces "Princess" Luna, Golga, and the unnamed Giant Silva.
Match 3: Thrasher (w/ Mosh) versus Golga (w/ Jackyl, Hank the Angry Drunk Dwarf, & Crackhead Bob)
Highlights:
For those unaware, the two characters alongside Jackyl were cast members from the Howard Stern show. Yes, I'm as excited as can be.
Also, for those unaware, Golga was portrayed by a masked John Tenta a.k.a. Earthquake.
Golga blasted Thrasher prior to the bell, gave him a cross corner whip, but came up empty on his follow-through.
When Thrasher dropkicked him, he attempted a ten-punch count-along but ate Snake Eyes instead.
Jackyl joined the broadcast table for this match much to my chagrin.
As Golga landed an elbow drop, JR interviewed Bob.
Thrasher attempted a sunset flip but failed to bring Golga over.
Although Golga couldn't SQUISH him, he dealt Thrasher a big boot.
He delivered a back elbow and followed with a powerslam.
1-2-3.
Golga won at 2:56.
Rating: DUD
Summary: W-A-S-T-E of time as the WWF midcard continues to suck.
Afterward, Mosh jumps into the ring to stop Golga from massacring his tag team partner. Silva steps over the top rope and annihilates him with a head butt. Following that, Silva destroys referee Tim White with one. Meanwhile, the Chattanooga faithful sought popcorn.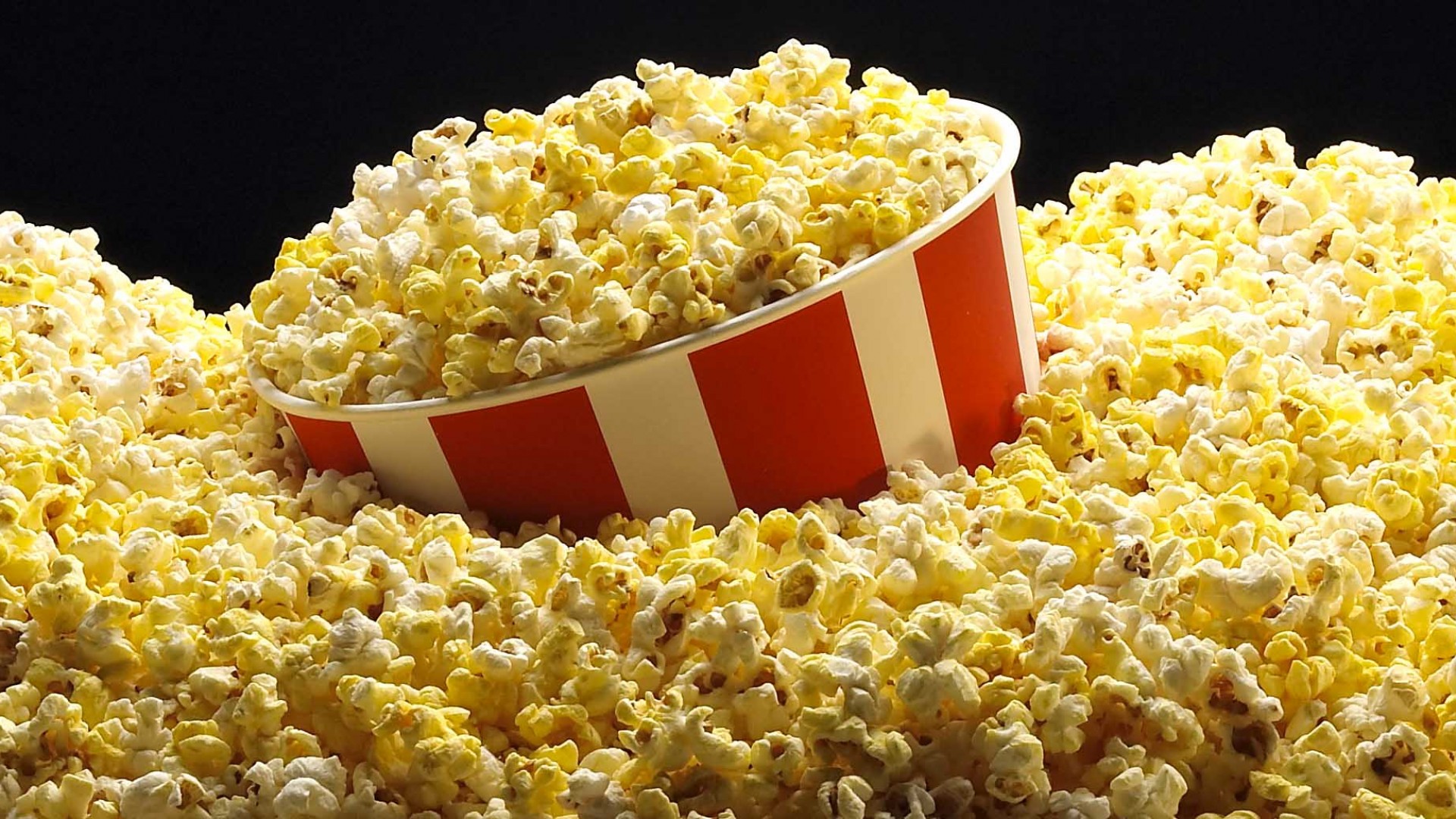 Among the Chattanooga faithful, Al Snow disguised as JR climbs the steps in hopes of a push.
Outside the arena, Austin flips off an irate McMahon.
This episode SUCKS.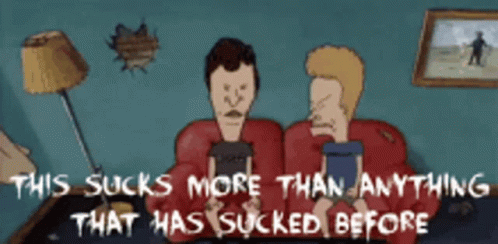 WWF REWIND: We revisit last week when DNA proved that Paul Bearer is Kane's biological father. That didn't stop Undertaker from turning his younger brother along with Bearer into goo.
RAW is WAR is sponsored by Twix, Castrol GTX, WWF: The Music Volume 2, and Super Soaker.
Match 4: Vader versus "Double J" Jeff Jarrett (w/ Tennessee Lee)
Highlights:
Of course, they drag Jarrett out in Tennessee.
Jarrett avoided a running body block but ate a clothesline.
As a bigger-than-ever Vader caught him mid-float-over, he slammed Jarrett.
Vader splashed Jarrett, but Lee jumped onto the apron to distract referee Jack Doan.
When Vader earned a false pin, he gave Jarrett a cross corner whip followed by an avalanche.
He powerbombed Jarrett, but Lee distracted Doan again.
After Vader earned another false pin, Lee distracted him.
That enabled Jarrett to feed Vader a chop block.
While the Chattanooga faithful chanted "Va-der," Jarrett delivered a running guillotine.
Vader rebounded with a running body block, clotheslined Jarrett, mounted the second turnbuckle, and launched a flying splash.
Suddenly, Kane approached the ring to attack Vader.
Doan called for the bell, and Vader won by DQ at 3:59.
Rating: **
Summary: Making the most of his opportunity, each wrestler squeezed his offense into the match until the abrupt finish.
Kane obliterates Vader at the behest of Bearer with a short-arm clothesline. As he slams Vader, Kane clotheslines him over the top rope to the floor. He sends Vader into the steps, and Bearer finally restrains him. These two will collide this Sunday on PPV.
Officers remove McMahon from the squad car, and McMahon apologizes "to the former WWF champion." When Austin doesn't agree to those terms, McMahon offers a better apology. Austin accepts, and McMahon with his entourage goes free.
WAR ZONE!
A disheveled McMahon with his entourage returns to the ring and rescinds his apology. Next, he accepts the condition that a WWF superstar stands guard at the PPV to ensure impartiality because no one can intimidate him. He decrees that Austin must face Undertaker TONIGHT. Is the WWF serious about giving away this matchup for free?
Earlier today at an airfield, HHH quotes Winston Churchill to the rest of DX. He informs Road Dog that he won't get to fly today, and Road Dog is beside himself. Instead, HHH appoints himself, and DX embraces him in a collective hug. Really?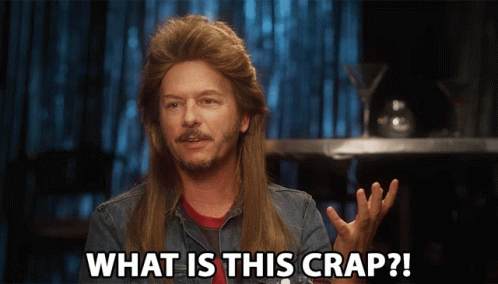 Back in the arena, Al Snow jumps the barricade to harass Lawler about a meeting with Mr. McMahon. Unfortunately for Snow, security removes him from ringside.
Match 5 (non-title): WWF Light Heavyweight champion Taka Michinoku versus Dick Togo (w/ Mr. Yamaguchi)
Highlights:
Togo launched Michinoku across the ring but succumbed to a spinning heel kick.
When Togo took a powder on the floor, Michinoku soared with a tope onto him. Woohoo!
Oh, brother. I forgot that Lawler referred to Michinoku as Michi-no-clue.
Michinoku fed Togo a pair of seated dropkicks, gave him a cross corner whip, and followed with a flying kick.
As he mounted the top turnbuckle, Michinoku dealt Togo a missile dropkick.
Michinoku mounted the opposite top turnbuckle, leaped, but ate a dropkick.
After Michinoku regrouped on the apron, Togo nailed him causing Michinoku to taste the steel railing. It must have tasted like the Torta Mamacita at HiFi Clyde's.
From the apron, Togo delivered a somersault plancha, double-whipped him back into the corner, and hit a release German suplex.
Michinoku landed on his feet, but Togo implemented his trick knee thanks to Yamaguchi's distraction of referee Mike Chioda.
While Togo landed an enziguri, he got 2.
He scored with a swift powerslam for another 2.
Slamming Michinoku, Togo leaped to the second turnbuckle, flattened him with a moonsault, but couldn't get 3.
He gave Michinoku a cross corner whip but came up empty on his follow-through.
Mounting the second turnbuckle, Michinoku attempted a tornado DDT, but Togo blocked it.
Michinoku hooked a huracanrana and pinned Togo at 3:52.
Rating: **
Summary: Solid high-flying with a decent story to give Michinoku a leg up on Kaientai. Conversely, the Chattanooga faithful didn't care and took a bathroom break.
After the match, Yamaguchi tries to attack him, but Michinoku grabs him by the tie. Sho Funaki and Mens Teioh arrive to stop him, and Funaki deals Michinoku a fisherman buster. As Funaki powerbombs Michinoku, Togo mounts the top turnbuckle and SQUISHES him with a senton bomb. Kaientai leaves through the Chattanooga faithful having sent Michinoku a message.
CASTROL GTX SLAM OF THE WEEK: Last week, Venis scored with a Money Shot and pinned Scorpio in his in-ring debut for the WWF.
Back at the airfield, DX minus HHH is lost without its leader, yet Road Dog besmirches Gunn by calling him "Rockabilly."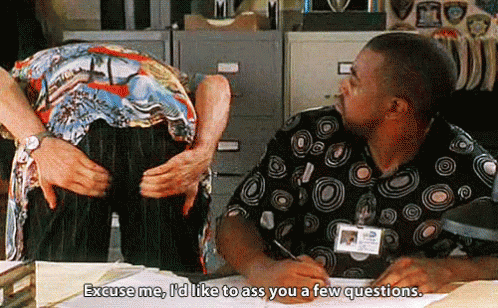 Prior to the next match, we revisit last week when Sable cost Mero the match against Funk.
Match 6: "Marvelous" Marc Mero (w/ Sable) versus Faarooq
Highlights:
During his entrance, Mero displayed a "personal services contract" with Sable's name on it.
Faarooq made his entrance, and JR plugged www.wwf.com for "backstage access" during the PPV. Hmm…I wonder what the World Wildlife Fund thought about that.
As Mero shoved Faarooq, he shielded himself with Sable.
Mero planted a back elbow, but Faarooq responded with a powerslam.
When the match segued to the floor, Faarooq rammed Mero face-first into the steps.
Mero fed Faarooq a knee lift and destroyed him with a DDT.
After Sable jumped onto the apron, she distracted Mero.
Faarooq clotheslined and pinned Mero at 2:30.
Rating: *
Summary: More shenanigans between Mero and Sable cost him the match again. What's that sound I hear about Mero's in-ring career?
After the match, Mero grabs a microphone while the Chattanooga faithful chants "Sab-le." He tells Sable to find a WWF superstar to beat him at the PPV, and he'll rip up her contract. However, if Mero wins, Sable must leave the WWF "forever." Sable agrees.
Video featuring Pat Patterson airs.
In a stupid bit of voice-over and graphics, HHH "flies" a jet over "Evansville, IN where Nitro is located" and sky-writes: "Hey WCW, suck it. DX rules." According to Meltzer, the skywriting was done in Providence, RI last week instead of Evansville. If you think I believe THAT crap, I've got some oceanfront property in Phoenix, AZ to sell you for a very reasonable price.
Prior to the next match, Rock grabs the microphone and offers his thoughts on Viagra. Although he denies using it, he cuts a promo on Faarooq. When he turns his attention to HHH, Rock runs down DX as the Chattanooga faithful chants "Rocky sucks."
Match 7 (non-title): WWF Intercontinental champion The Rock (w/ Mark Henry) versus WWF European champion HHH (w/ Chyna)
Highlights:
HHH escaped a hammerlock with a back elbow followed by a crotch chop.
When Rock charged, HHH sent him over the top rope to the floor.
HHH distracted referee Mike Chioda, so Chyna hammered Rock. SNEAKY!
As Henry confronted Chyna, HHH rammed Rock face-first into the apron.
He rammed Rock face-first into the broadcast and timekeeper's tables before returning him to the ring.
After Rock distracted Chioda, Henry choked HHH with the second rope. How dastardly!
Chyna distracted Chioda, so Henry tossed the Intercontinental belt to Rock.
While Rock blasted HHH with the belt, he only got 2 because Chyna disrupted the count.
Following a commercial break, Rock slammed HHH and landed a People's Elbow for 2.
Rock reversed an Irish whip but ate a face crusher.
Clotheslining Rock, HHH baited Henry onto the apron distracting Chioda again.
Chyna jumped onto the apron and clobbered Rock with the European title belt.
Unfortunately for HHH, that only got 2.
HHH suplexed Rock and fed him a knee drop for another 2.
Giving Rock a cross corner whip, HHH fell victim to a swinging neckbreaker.
Rock earned a pair of 2-counts, but HHH attempted a Pedigree.
Countering the Pedigree with a back drop, Rock sent HHH over the top rope to the floor.
Rock distracted Chioda yet again, so Henry creamed HHH on the floor.
Grabbing a chair, Chyna snuck up behind Henry and BLASTED him with it.
Henry sauntered after Chyna, but HHH made him HIT THE POLE.
Joining HHH on the floor, Rock made him taste the steel railing. It must have tasted like the Good Day Sunshine burger at Urban Stack.
HHH reversed an Irish whip and sent Rock into the steps.
Meanwhile, Chioda called for the bell to signal a double countout at 8:02.
Rating: ***
Summary: Quality match that told a good story. Of course, since the match wasn't on PPV, a clean finish didn't happen.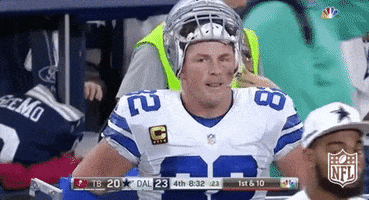 Afterward, Rock jaw-jacks with HHH while backing up the ramp. Faarooq meets him there and pounds away. Next, he piledrives Rock who should be pushing up daises from it.
Match 8 (non-title): WWF champion Stone Cold Steve Austin versus the Undertaker
Highlights:
Mr. McMahon was the special guest referee for this match.
As he intimidated McMahon, Undertaker chokeslammed him, and the Chattanooga faithful LOST ITS DAMN MIND.
Undertaker attempted to tombstone McMahon, but Kane stormed the ring.
When Undertaker and Kane brawled, Undertaker reversed an Irish whip and dealt him a big boot.
Undertaker clotheslined him over the top rope, but Kane landed on his feet.
After the brawl segued to the floor, Undertaker rammed Kane face-first into the steps.
Paul Bearer approached ringside but couldn't bear to watch his "son" pounded by Undertaker.
While the brawl traversed across the Chattanooga faithful, Patterson and Brisco came to aid McMahon.
Austin's music hit, the Chattanooga faithful ROARED, and their hero slung Stunners to Brisco and Patterson consecutively.
Tying McMahon up in the ropes, Austin retrieved a chair.
Before Austin could turn McMahon into a pile of goo, Dude Love crashed the party with his own chair.
Austin BELTED Dude with the chair, but McMahon escaped unharmed to end the program.
Rating: NONE
Summary: Bait-and-switch at its scummiest to illustrate that Undertaker will be the WWF superstar to guarantee impartiality during the PPV main event. Despite the nefarious booking tactic, it was an extremely entertaining segment.
Conclusion: Point blank, the last fifteen minutes of the show saved this episode from the scrap heap. You can tell that McMahon books the main event while Vince Russo and Ed Ferrara book the rest. The main event cooks while the rest stinks on Melba toast. Let's hope the PPV is much better than 85% of this show.
Could it finally overcome Nitro in the ratings?
TV Rating: 4.22
Who won? RAW by an eyelash.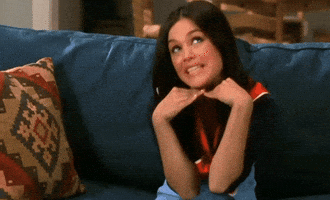 Although quarter-hour ratings were not made available due to Memorial Day, I'm certain Rock/HHH and Undertaker/McMahon CRUSHED the lackluster tag team main event on Nitro. If WCW shows a blockbuster main event, they probably win. As it stands, WWF wins by hooking the audience with its main players in the last 15 minutes.
Stay tuned for WCW Thunder 05-27-98!
Comments? Suggestions? Send them to me at rsg@rockstargary.com and follow me on Twitter (@rockstargary202).
Custom Search