WELCOME TO ROCK STAR GARY REFLECTIONS!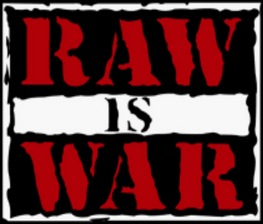 WWF RAW is WAR 05-11-98
Live from Baltimore, MD
Airdate: May 11, 1998
Attendance: 8,069 (sold out)
Hosted by Jim Ross, Michael Cole, & Jerry "The King" Lawler
What's the update for the title match at the PPV? How will McMahon stack the deck against Austin this week? What will happen when Sable and Mero confront one another on live TV? Who's the new guy? And what antics is DX up to now? Let's try to digest this stuff, and hopefully indigestion won't set it.
Opening montage.
Mr. McMahon approaches the ring and grabs a microphone. As he announces that Austin will compete in a tag team match TONIGHT, Mr. McMahon introduces a well-put-together Dude Love. JR mentions that Dude even "has his teeth in." HA! While the Baltimore faithful chanted "Aus-tin," Dude touts his skills and promises to become "the future (WWF) champion." Now, he's "found (his) smile" and hugs Mr. McMahon. Methinks a certain wrestler living in San Antonio might be crying.
Mr. McMahon introduces the special guest timekeeper for the title match at the PPV, and Gerald Brisco heads to the ring. Next, Mr. McMahon announces the special guest ring announcer—Pat Patterson. In one final surprise, Mr. McMahon unveils the special guest referee—no one.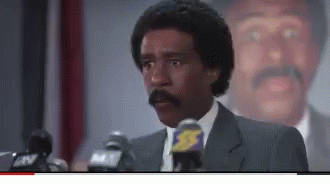 Mr. McMahon makes another attempt at an introduction, but again no one answers. When Mr. McMahon goes backstage, Patterson reveals the special guest referee using Bret Hart's catchphrase. Since obviously it's not Bret due to his being in Kansas City, it's Mr. McMahon wearing a buff referee shirt. The deck is truly stacked against Stone Cold Steve Austin.
Backstage, Kevin Kelly (not "Mr. Magnificent," RSG-ites) tries to interview an arriving Sable but gets rebuffed.
DX INVADES WCW: In Smyrna, GA, DX arrives in its Jeep at WCW headquarters to mock the competition. According to JR, WCW attorney Nick Lambros called 9-1-1 on them.
Backstage, Kelly awaits Austin's arrival but gets newcomer Al Snow instead. Wearing a J.O.B. Squad t-shirt, Snow receives directions into the building while talking to Head--a mannequin head that shares HELP ME across the forehead with Snow.
Match 1: Vader versus Barry Windham (w/ Jim Cornette & Midnight Express)
Highlights:
Finally, a match! You'd think this was a talk show or something.
When Vader slid into the ring, Windham missed an elbow drop.
Vader unloaded a running body block and SQUISHED Windham on a sunset flip attempt.
As Windham uncorked a lariat, he dealt Vader a belly-to-back suplex.
Windham tossed Vader outside the ring and distracted referee Tim White.
In the meantime, the Midnight Express double-teamed Vader. SNEAKY!
Back in the ring, Vader gave Windham a cross corner whip.
Windham attempted another sunset flip but got SQUISHED again.
After Vader splashed Windham, he got 2.
He mounted the second turnbuckle and unleashed a Vader bomb.
1-2-3.
Vader won at 2:09.
Rating: *½
Summary: Vader returns in his quest for revenge against Kane.
After the match, the Midnight Express try to attack him, but Vader prevails.
SLAM OF THE WEEK: From last week, Austin stunned Patterson before he could get nailed by a chair.
During the break, Kelly interviews Austin revealing the news that was detailed earlier. Austin refutes all of it and steals the microphone from him.
RAW is WAR is sponsored by Burger King, M&Ms, US Army, and WWF: The Music Volume 2.
Match 2: Road Warrior Hawk (w/ Animal & Sunny) versus Skull (w/ 8-Ball)
Highlights:
The bell rang, and the Road Warriors nailed the incoming DoA.
As Animal dropkicked 8-Ball from the ring, Hawk launched a flying shoulder block at Skull.
He slammed Skull and landed a fist drop.
When he mounted the top turnbuckle, Hawk missed a flying clothesline.
Animal clotheslined 8-Ball on the floor, and Sunny distracted referee Mike Chioda.
With the distraction in play, DoA double-teamed Hawk. How dastardly!
Skull fed Hawk a big boot, but a double clothesline put both wrestlers down on the mat.
After Skull clotheslined him, he dealt Hawk a backbreaker.
He mounted the second turnbuckle, leaped, but ate boot.
While Hawk clotheslined him, he delivered a hangman's neckbreaker.
He gave Skull a cross corner whip followed by a corner clothesline.
As he gave Skull another cross corner whip, Hawk came up empty on his follow-through.
In fact, he fell to the floor.
Hawk returned and attempted a slam, but Skull countered with an inside cradle.
1-2-3.
Skull won at 2:31.
Rating: *
Summary: Did I miss something?
On the replay, 8-Ball replaced Skull, and DoA's switcheroo scored them the victory.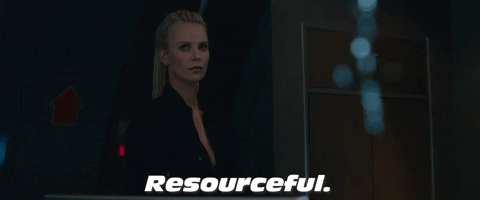 DX INVADES WCW: DX heads to downtown Atlanta to visit CNN Center. In truly wacky fashion, they request a visit with "Ted" (a.k.a. Ted Turner) and believe they'll be granted an appointment.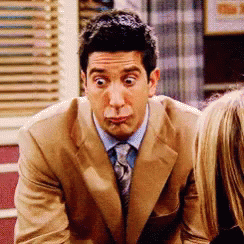 Edge vignette airs.
Earlier today, Bradshaw gave Taka Michinoku a driving lesson with a cigar to boot; however, Kaientai ambushed them.
Match 3: Jeff Jarrett (w/ Tennessee Lee) versus Faarooq (w/ Steve Blackman)
Highlights:
Jarrett used Lee as a distraction and hammered Faarooq.
When Faarooq reversed an Irish whip, he clotheslined Jarrett.
Faarooq distracted referee Jack Doan, and Blackman destroyed Jarrett on the floor. Tactical!
As Jarrett countered a back drop attempt with a swinging neckbreaker, he fed Faarooq a running guillotine.
Faarooq reversed a cross corner whip, and Jarrett got faked out on a float-over.
After Faarooq ruined Jarrett's Monday night plans with an inverted atomic drop, he clotheslined Jarrett over the top rope to the floor.
Lee tried to distract him, but Blackman planted Jarrett with a thrust kick.
While Faarooq attempted a Dominator, Kama and Mark Henry disrupted the match.
Doan called for the bell and disqualified Jarrett at 1:55.
Rating: DUD
Summary: An appetizer for the Faarooq-Rock match for the IC title at the PPV.
After the match, the NoD fights with Faarooq until Jarrett whips Blackman with nunchucks.
Baltimore Ravens defensive tackle Tony Siragusa was shown in attendance.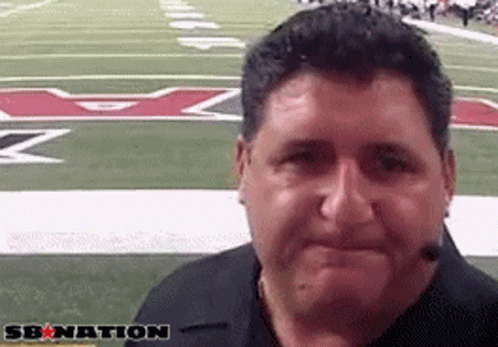 Austin approaches the ring to a huge ovation but doesn't give a "rat's ass" about Mr. McMahon's special guests for the main event at the PPV. As Austin calls him out, Mr. McMahon appears on the Titantron alongside Brisco and Patterson.
Mr. McMahon could confirm who neither his partner nor opponents will be. Instead, they mimic the three wise monkeys that Speak No Evil, See No Evil, and Hear No Evil. Austin dismisses their shenanigans to a great response.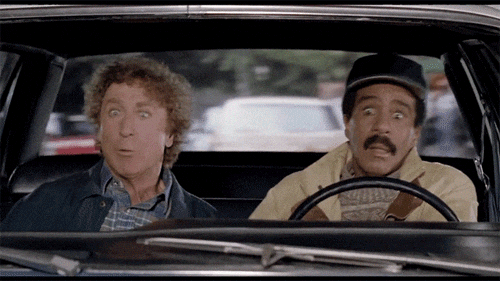 Montage of vignettes by Val Venis airs.
WAR ZONE!
Prior to the next match, Sable grabs the microphone and calls Mero out.
Match 4: Sable versus "Marvelous" Marc Mero
Highlights:
Before the bell, Sable grabbed the microphone again and promised Mero to give him her "best."
Mero retorted that that "it's a little too late."
As he teased a TKO, Mero put her down and lambasted her.
Instead of wrestling her, Mero requested an apology.
In lieu of one, Sable scored a field goal and delivered a Sablebomb.
Instantaneously, Mero's career was FINISHED.
Rating: NONE
Summary: Mero's transference of all his heat to Sable had been completed at the expense of his career. Nevertheless, it got a tremendous pop and elevated Sable.
Suddenly, Undertaker appears at the broadcast table scaring the BEJEEZUS out of Lawler and JR. He wants a piece of Lawler who backtracks faster than a politician who mistakenly denigrates some of his constituents.
As Undertaker levels him, he tosses Lawler into the ring and chokeslams him. Before Undertaker can tombstone Lawler, Kane and Paul Bearer emerge. Bearer will prove that he's Kane's father NEXT WEEK. The lights return, and Undertaker grabs and tombstones Lawler to the delight of the Baltimore faithful.
Over The Edge '98 will be LIVE on PPV on 5/31. Order NOW!
With Lawler gone, Snow returns, and some ECW fans chant "head" in his honor. While talking to Head, he places a headset on her. HA! Security tries to remove him expeditiously, yet Snow persuasively requests "to see Vince." Instead, Snow jumps into the ring waving Head before leaving through the Baltimore faithful.
DX INVADES WCW: Outside the CNN Center, DX launches a bomb to destroy it. Much like their act, it's completely fictitious and unnecessary.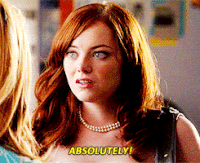 In the arena, DX emerges and heads to the ring. XPac misquotes a James Cagney line like an idiot. When he mentions Eric Bischoff, XPac only wants him to "be a man." HHH, with a CNN badge near his crotch, tries to excite the Baltimore faithful, but Owen kills his buzz. As Owen challenges HHH, he summons the NoD to join him.
1-800-COLLECT REWIND: From last week, Chyna fed Skull a huracanrana, got bumped down to the floor, and dealt Hawk a shot from southern Virginia.
Match 5 (non-title): WWF European champion HHH (w/ DX) versus Owen Hart (w/ the Nation of Domination)
Highlights:
This match was joined in progress, and Jim Cornette joined the broadcast table.
When HHH gave him a HARD cross corner whip, Owen responded with a trick knee.
He gave HHH a cross corner whip followed by an inverted atomic drop.
As Owen delivered a gutwrench suplex, Cornette offered his opinion on Bischoff's challenge.
HHH countered a back drop with a face crusher for 2.
After HHH distracted referee Jim Korderas, XPac belted Owen. Nefarious!
HHH hit a high knee for another 2.
While HHH performed a crotch chop, he piledrove Owen but didn't get 3.
Owen DDT'd HHH for 2.
When Henry distracted Korderas, Owen punted HHH down near La Plata.
Owen fed HHH a hangman's neckbreaker, mounted the second turnbuckle, and scored with a flying elbow drop for another 2.
As Owen distracted Korderas, the NoD gave HHH the business. Crafty!
Korderas tried to separate the factions on the floor, Owen piledrove HHH, but he couldn't get 3.
After Owen missed a spinning heel kick, he dealt HHH an enziguri.
Owen mounted the top turnbuckle, but HHH caught and joined him.
While Owen bit his ear, a bloodied HHH fell to the mat.
Chyna crotched Owen and grabbed a chair to fend off the NoD.
When DX and NoD confronted one another, officials arrived to separate them.
HHH clotheslined Owen over the top rope to the floor, and DX jumped into the ring.
No finish.
Rating: NONE
Summary: Prelude to the six-man "war" between the factions at the PPV.
Dustin Rhodes emerges with an oil barrel while carrying his Goldust outfit. As he pours gasoline onto it, he torches the outfit with a lit pack of matches. He calls out Mr. McMahon about his lack of dignity as well as the loss of his family. According to Rhodes, "Goldust dies tonight." Not a worthwhile worked shoot.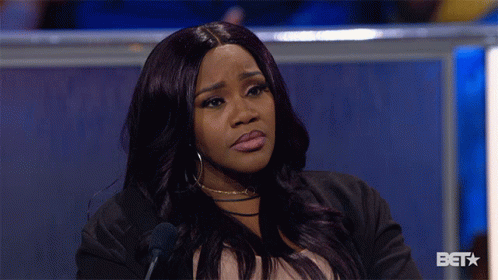 Prior to the next match, we revisit last week's main event.
During Kaientai's entrance, Yamaguchi invokes some Japanese attitude.
Match 6 (3-on-2): Terry Funk & 2 Cold Scorpio versus Kaientai (w/ Yamaguchi)
Highlights:
Kaientai ambushed Funk and Scorpio from behind having arrived from under the ring.
As Kaientai double-leapfrogged Scorpio, Funaki delivered a spinebuster to him.
Funaki locked a Boston crab on Scorpio, and Togo dealt Scorpio a seated dropkick.
When Funk joined him on the floor, he fed Togo an atomic drop sending him directly into Yamaguchi.
Teioh and Funaki hit a double DDT to Scorpio in the ring for 2.
After Togo mounted the top turnbuckle, he leaped but ate boot.
Scorpio responded with a knee lift and superkick before demolishing Togo with a spinning heel kick.
While Scorpio powerbombed Teioh, he obliterated Funaki with a double underhook powerbomb.
He powerbombed Togo, slammed Funaki, mounted the top turnbuckle, but missed a moonsault.
As Kaientai triple-dropkicked Scorpio, Funk tagged in.
Meanwhile, Cornette lied his ass off about never seeing a triple dropkick. Dude, you worked in WCCW. The Von Erichs performed that move on the regular.
Nonetheless, Kaientai triple-teamed Funk until Bradshaw sprinted to the ring with a bull rope.
Michinoku joined him, and referee Tim White threw the match out.
Rating: *
Summary: Fantastic workrate for a disjointed match. Bradshaw/Michinoku versus Kaientai is truly Shotgun Saturday Night material. Methinks this opposed Glacier on TNT.
Backstage, Mr. McMahon talks to someone off-camera who's supposedly Austin's partner tonight.
Outside the arena, Snow's denied entry. HA!
NoD emerges and heads to the ring. While Rock calls him out, Austin walks backstage.
As Austin approaches the ring, Mr. McMahon announces himself as Austin's tag team partner. This must be in response to Bischoff's challenge. Needless to say, but McMahon is rather buff.
Match 7: Nation of Domination (w/ Owen, Kama, & Mark Henry) versus Stone Cold Steve Austin & Mr. McMahon
Highlights:
Rock attempted an O'Connor roll, but Austin blocked it.
When JR besmirched the Nitro main event as the "seniors tour," Rock blocked a Stone Cold Stunner attempt.
Brown came in, but Austin tossed him over the top rope down to the floor.
As Austin joined everyone on the floor, he gave Brisco and Patterson a meeting of the minds.
Austin chased Rock up the ramp and clotheslined him.
After he rammed Rock face-first into the apron, Austin guillotined him with the steel railing.
Austin suplexed Rock back into the ring and got 2.
While Brown tagged in, Austin scored with a Thesz press.
Brown reversed an Irish whip and vaulted Austin over the top rope down to the floor.
When Brown distracted referee Mike Chioda, Patterson put the loafers to Austin. Evil!
Rock returned the favor to Austin by guillotining him with the steel railing.
As the Baltimore faithful informed Rock that he indeed "sucks," their nemesis tagged in.
Austin immediately clotheslined and pulled Rock to the floor.
After Rock reversed an Irish whip, he sent Austin into the steps.
Rock rammed Austin face-first into the steps before tossing him back into the ring.
While Rock got 2, an "Au-stin" chant erupted from the Baltimore faithful.
Rock slammed Austin and followed with a People's Elbow for another 2.
When Austin applied a sleeper, McMahon distracted Chioda so that Brown could launch a double axe handle from the second turnbuckle to Austin. Wicked!
Brown illegally switched with Rock and slammed Austin.
As he mounted the second turnbuckle, Brown landed an axe handle but couldn't get 3.
He fed Austin a back elbow for yet another 2.
After Rock tagged in, Austin blocked a Rock Bottom, and a double clothesline put both wrestlers down on the mat.
Brown stepped into the ring and dealt Austin a leg drop, brother.
While Rock slammed Austin, Brown tagged in, mounted the top turnbuckle, but missed a Lo Down (frog splash).
Instead of making the HOT TAG, Austin saluted McMahon as only he could.
Rock tagged in, but Austin bestowed a double noggin knocker to both he and Brown.
When Austin stomped a mudhole into Rock, Brown charged but got vaulted face-first into the top turnbuckle.
Austin scored with a Stunner to Brown, and heel miscommunication ensued.
As Austin deposited Rock over the top rope, McMahon entered the ring and clotheslined him.
Brisco and Patterson jumped into the ring to assist McMahon on a triple-team of Austin.
After Chioda called for the bell, NoD won by DQ at 8:20.
Rating: ***
Summary: Another false finish as expected due to the storyline. Otherwise, it was a decent match.
Afterward, Austin escapes the triple-team, but Dude Love storms the ring to clothesline him. The ring fills up with wrestlers and the Baltimore faithful goes APESHIT just before the show ends.
Conclusion: Wild finish to a show that contained two pinfalls and zero submissions in seven matches. I realize that the WWF is becoming more soap-opera-oriented, but the name on the marquee still says WRESTLING. Regardless, the Austin machine is rolling despite all the efforts by Mr. McMahon and his entourage. Seeing Rock-Austin in the main event was a nice treat.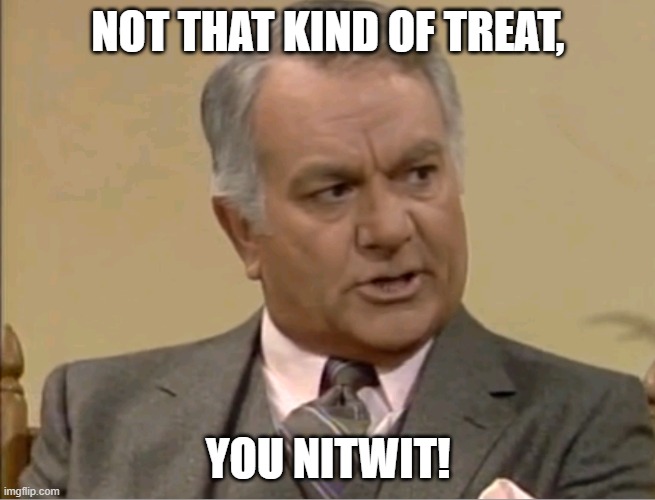 Sorry, Chester.
While the DX/WCW stuff was a hot mess, the DX-NoD feud is boiling hot. Also, Undertaker's revenge against Lawler wraps a bow on the Bearer/Lawler "discussion" from last week. In the interim, what in the blue fuck is Goldust Dustin Rhodes doing? Finally, Sable's ascension came with a heavy price.
I found this episode to be more entertaining than last week's despite the DX nonsense, so it gets my endorsement.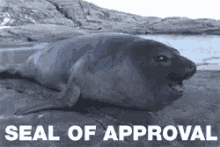 Could it finally overcome Nitro in the ratings?
TV Rating: 4.72
Who won? Yes! The explosive main event along with the episode-long tease of the "Who's it gonna be?" propels RAW to defeat Nitro this week. It's no coincidence because Nitro hadn't been regularly scheduled for a few weeks; however, Nitro did itself no favors with less than appealing matches such as Glacier versus Sick Boy.
Next week, Nitro and RAW go unopposed due to the NBA playoffs again.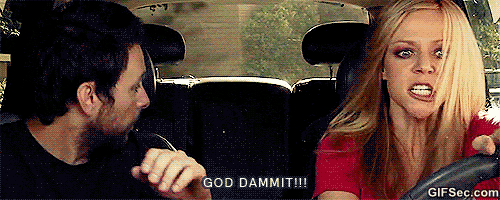 Stay tuned for WCW Thunder 05-14-98!
Comments? Suggestions? Send them to me at rsg@rockstargary.com and follow me on Twitter (@rockstargary202).
Custom Search