WELCOME TO ROCK STAR GARY REFLECTIONS!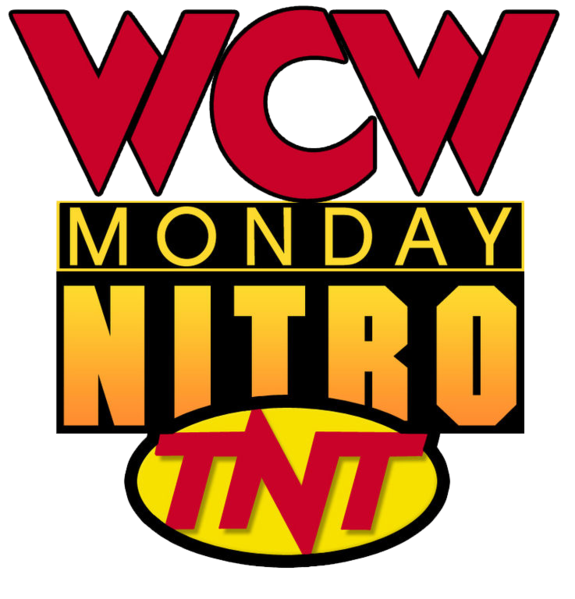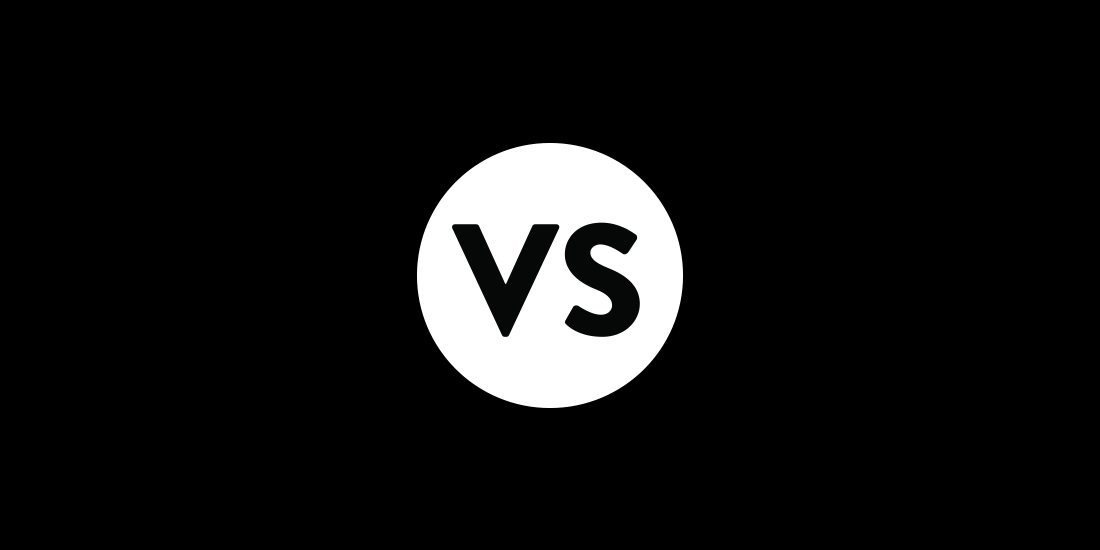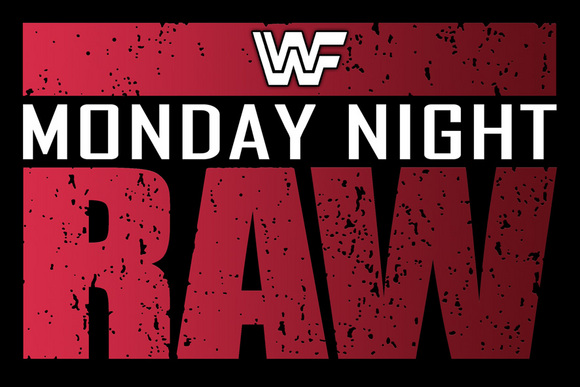 WCW Monday Nitro
Live from Phoenix, AZ
Airdate: December 4, 1995
Attendance: 9,000 (3,000 paid)
Hosted by Eric Bischoff, Bobby "The Brain" Heenan, and Steve "Mongo" McMichael
A quick aside before getting started: While Nitro has usually run between 44-47 minutes long in previous weeks this episode clocks in at 55 minutes! Methinks this was the beginning of another production trick of starting early (approximately 8:55pm ET) and finishing late.
Opening montage.
Eric hypes the triangle match scheduled for Starrcade that might be affected by the outcome of tonight's main event. Also, Hogan, the Giant, and Ric Flair are all on probation. But is it double SECRET probation?
Match 1 for the WCW World tag team titles: Harlem Heat (champions w/ Sister Sherri) versus the American Males
Highlights:
Both Booker T and Stevie Ray were wearing Breathe Right® strips which were "fashionable" by athletes during this time. It wasn't because they planned on snoring in the ring.
Pair of dropkicks from Riggs to Stevie Ray.
Sidewalk slam by Stevie Ray.
After Booker T missed a leg lariat Riggs came off the ropes with a flying forearm.
Slingshot shoulder block from Bagwell to Booker T.
Upon a sunset flip by Bagwell, Colonel Parker stood in the aisle with a present for Sherri.
Dropkick #3 by Riggs.
As Stevie Ray slammed Riggs Sherri opened Parker's gift.
Spinaroonie into a leg lariat by Booker T.
Upon further review Sherri had a ring on her finger. I smell love in the air. She left with Parker.
Belly-to-back suplex from Stevie Ray to Riggs.
Spin kick by Booker T.
Booker T was yelling at Phoenix Suns forward AC Green who sat in the front row.
Double gourdbuster to Riggs.
Vader bomb by Booker T hit knees.
Hot tag Bagwell.
Fisherman's suplex by Bagwell to Stevie Ray.
Botched catapult by Stevie Ray with Bagwell. That looked dangerous.
Booker T mounted the top turnbuckle and hit the Harlem Hangover!
1-2-3.
The champs retained.
Rating: **1/2
Summary: Tag formula worked here, but aside from the finishing maneuver this match wasn't spectacular.
"Mean" Gene Okerlund stands by the entrance and interviews Sting and Lex Luger. Sting's hair is almost 100% brown. According to Sting friends are friends, but business is business.
Match 2: Sting versus Kurasawa (w/o Colonel Parker)
Highlights:
Before the match Sting gave a high-five to AC Green.
Eric subtly noted that RAW was in commercial.
Dropkick by Sting.
He then clotheslined Kurasawa over the top rope to the floor.
Knee to the mid-section by Kurasawa.
He then wrenched Sting's arm.
Make that twice.
After ramming Kurasawa's head into a pair of opposite turnbuckles Sting gave him the Stinger splash.
Scorpion death lock.
Kurasawa submitted.
Rating: *
Summary: Good showcase of Sting and a poor one of Kurasawa without his manager by his side.
Starrcade '95 will be on December 27 only on PPV! It's New Japan versus WCW on a Wednesday night!
On WCW Saturday Night Disco Inferno will face Johnny B. Badd (aired 12/9, taped 11/29). "Flyin'" Brian Pillman and "The Crippler" Chris Benoit are in tag team action. Hugh Morrus will be in action, and the main event will pit Eddie Guerrero against Big Bubba Rogers.
Match 3: The Giant (w/ Jimmy Hart and the Taskmaster) versus Scott "Flash" Norton
Highlights:
Add Norton to the list of wrestlers from Minneapolis who bounced at Grandma's by the River. Included in this list are both Road Warriors and Barry Darsow.
According to Eric, next week Hogan and Sting will face Arn Anderson and Ric Flair on Nitro.
Tremendous body slam by the Giant.
Impressive atomic drop by Norton.
Giant's selling was AWFUL.
A pair of clotheslines didn't put the Giant down.
Norton mounted the top turnbuckle but got caught by the throat.
CHOKESLAM!
1-2-3.
Rating: DUD
Summary: While I advocate showcasing the Giant his selling skills were terrible, and Norton wasn't the right guy for him to beat since he had been rather hot recently.
In the ring Gene interviews "Nature Boy" Ric Flair who brings Phoenix Suns forward Charles Barkley with him. Barkley tries to keep the crowd from booing Flair, but the crowd does not appreciate his support of the "Nature Boy." A promo by Flair on Hogan, Sting, Luger, and Savage includes adding Barkley to the Horsemen. Are the kamikazes flowing early perhaps? The "Round Mound of Rebound" looks slender here and isn't terrible on the microphone.
Prior to the main event Eric mentions that the teams of New Japan and WCW will be announced on WCW Saturday Night.
Match 4 for the WCW World title: "Macho Man" Randy Savage (champion) versus "The Total Package" Lex Luger
Highlights:
Clothesline by Luger.
With Savage on the floor Luger leaped from the apron but ate a shot to the mid-section.
After tossing Luger back into the ring Savage mounted the top turnbuckle and delivered a double axe handle.
Back elbow by Savage.
Luger reversed and hit a vertical suplex.
He then missed an elbow drop.
Savage implemented the eye-for-an-eye philosophy by working on Luger's arm. He even wrenched around the steel railing.
After boring the crowd with an arm bar in the ring Savage went outside and wrapped Luger's arm around the ring post.
Inside cradle by Savage got 2.
According to Eric the loser of this match will meet Sting and Flair in a triangle match at Starrcade.
Savage tossed Luger outside the ring again and rammed his shoulder into the ring post.
Savage leaped from the apron at Luger but only ate the steel railing. It must have tasted like the Carne Adovada at Dick's Hideaway.
Blindly Savage took a swing at referee Randy Anderson.
Clothesline #2 by Luger.
Knee lift.
Elbow drop by Luger.
Make that 2.
Make that 3.
Double knockout.
Savage reversed an Irish whip and sent Luger into the steel railing.
After giving Luger a cross-corner whip Savage delivered a clothesline.
Meanwhile Hart removed the top turnbuckle pad.
Savage rammed Luger into it. Luger then backed into Anderson.
With Anderson knocked to the floor Savage mounted the top turnbuckle and hit the big elbow.
Hart jumped on the apron to signal the troops, but Savage brought him into the ring the hard way.
Flair ran in and nailed Savage with a set of brass knuckles.
Hart placed Luger atop Savage.
Do we have a new World champion?
As Flair was making his exit Hogan made his entrance.
As Hogan caught up to Flair in the ring Anderson recovered and tried to count the pinfall.
Hogan stopped him and grabbed Hart by the hair.
He brought Hart into the ring and rammed his head into Luger's.
Anderson called for the bell as Luger won by DQ.
Rating: ***1/2
Summary: Much better match than their previous encounters. Luger's selling made this match really good although the finish was all angle.
After the match Hogan prepares to hit Luger, but Sting runs in and gets nailed. Sting shoves him and reads him the riot act. Savage plays peacemaker before heading to commercial.
In the ring Gene interviews Hogan, Savage, and Sting. Hogan's not worried about being on probation and questions Sting's allegiance to Luger. Since Luger is Sting's best friend he's conflicted but is on Hogan's side. Sting and Hogan shake hands in agreement to battle the Horsemen next week. Finally Sting agrees to keep Luger away.
Conclusion: Very exciting episode with a good main event. With the extra time Nitro had the necessary time to show a good match as well as tell a good story at the end. I wonder how it fared against RAW.
TV Rating: 2.60
WWF Monday Night RAW
Taped from Richmond, VA
Airdate: December 4, 1995 (taped 11/20 before some very thrilled fans, I'm sure)
Attendance: 4,500
Hosted by Vince McMahon and Jerry "The King" Lawler
Pre-recorded comments by Sid (who whispers) and Jannetty adds to the preview of tonight's program.
Opening montage.
Match 1: "The British Bulldog" Davey Boy Smith (w/ Jim Cornette) versus "Sparkplug" Bob Holly
Highlights:
Pair of clotheslines by Holly.
Powerslam.
Smith pressed then dropped Holly on the top rope.
Inside cradle by Holly.
Clothesline by Smith.
Delayed vertical suplex.
Sunset flip by Holly.
Leg drop by Smith.
Dropkick by Holly.
Back elbow.
Dropkick #2.
Ten punch count-along.
Smith caught Holly on a corner leap and delivered the running powerslam.
1-2-3.
Rating: **
Summary: This was a lot more competitive than I thought it would be. If the purpose was to showcase Smith's selling he's got the Giant beat hands down.
ATTENTION ALL INSOMNIACS: According to Vince Bret has a non-title match against Bob Backlund next week. You have been forewarned. No offense to Bret, of course.
We revisit Backlund's attack of Bret from last week. During the previous weekend on Superstars Backlund applied the cross-face chicken wing to Jim Ross.
Lawler interviews Backlund at ringside. Backlund flips out that the match is non-title and rants until they have to cut him off. Even the guy with the cue card is shown. Wow! Way to not take a hint.
During the break Backlund sought after the sound engineer for turning off his microphone.
Match 2: Fatu versus the Brooklyn Brawler
Highlights:
As the crowd heads for the concession stands and/or bathrooms the Brawler put a knee in Fatu's mid-section. I headed to the fridge.
Backbreaker by Fatu.
Ace Crusher.
He then mounted the top turnbuckle and hit the big splash.
1-2-3.
Rating: ½*
Summary: Why is Fatu being showcased on RAW? He doesn't have a match at the next PPV.
Dok Hendrix informs us…hold on…
Backlund attacks the sound engineer with a cross-face chicken wing. Seriously?
…that Owen will face Diesel at In Your House V.
RAW is brought to you by Twix, Tyco Haunted Highway, and Burger King.
Match 3 for the WWF Intercontinental title: Razor Ramon (champion) versus Dean Douglas
Highlights:
Douglas attacked Ramon and took the championship belt off him. Referee Earl Hebner prevented him from walloping Ramon with it.
Fallaway slam by Ramon.
He then clotheslined Douglas over the top rope to the floor.
Hip toss by Ramon while Vince and Lawler mention Douglas' back. More on this later.
Ramon has "Shawn" written on a piece of tape around his boot.
Douglas mounted the second turnbuckle and hit a "bulldog."
Before the commercial break Douglas mounted the second turnbuckle again and hit a splash.
After the commercial break he had Ramon in a rope-assisted abdominal stretch.
Abdominal stretch war won by Ramon.
Douglas mounted the top turnbuckle and hit a cross body block, but Ramon countered the momentum and got a 2 count.
Clothesline by Ramon.
Razor's Edge.
1-2-3.
Rating: **1/2
Summary: As far as Douglas' back is concerned he had suffered two fractured vertebrae which could terminate his WWF tenure according to Meltzer.
Brother Love interviews King Mabel , wearing the Undertaker's urn chain, who will face the Undertaker in a casket match at In Your House V. He questions the whereabouts of Sir Mo and provides a surprise for Mabel. A casket is being pushed by a hooded druid toward the ring, and Sir Mo is revealed under the hood. Also, the casket has been vandalized with spray paint.
WWF World Tour de Force:
Tuesday (12/5): Oshawa, Ontario, Canada
Wednesday (12/6): Niagara, NY
Friday (12/8): Pittsburgh, PA
Saturday (12/9): Chicago, IL (United Center)
Sunday (12/17): Hershey, PA (IYH V)
On 1/1/96 instead of watching the Fiesta, Rose, or Orange Bowls, watch the RAW Bowl!
Barry Didinsky shills the life-size standees of both Diesel and the Undertaker for $25 each.
Match 4: Marty Jannetty versus Sycho Sid (w/ the "Million Dollar Man" Ted DiBiase)
Highlights:
After hitting Sid with a cross body block he bounced Sid's head off the canvas a few times.
A second cross body attempt led to a vicious slam.
After hitting Sid with a mule kick Jannetty delivered a blockbuster. So THAT'S where Bagwell stole it.
Clothesline by Sid with a 360° sell by Jannetty. Woohoo!
Clothesline #2 earned another 360° sell. Double woohoo!
Sid used Jannetty's momentum coming off the ropes and sent him over the top rope to the floor.
Behind referee Tim White's back DiBiase put the shoes to Jannetty.
Jannetty stalked DiBiase until the 1-2-3 Kid nailed him from behind.
Ramon ran to the ring to chase off the Kid and entered the ring causing the disqualification to Sid.
Rating: *1/2
Summary: This match was set up specifically to highlight their tag team match at the upcoming PPV.
After the match Ramon nails Sid sending him over the top rope to the floor. The Kid escapes the ring and flees through the crowd with Ramon in tow. Back in the ring Sid plants Jannetty with a powerbomb. Afterwards DiBiase stuffs a $100 bill in Jannetty's mouth.
In a taped interview Todd Pettengill interviews Dr. Jeffrey Unger about Shawn Michaels' condition. We revisit Shawn's collapse followed by the diagnosis of post-concussion syndrome. According to Dr. Unger, Shawn's return is uncertain. We revisit the ending of the Royal Rumble followed by the vicious powerbomb by Sid the night after WrestleMania. Next we see brief highlights of his ladder match at Summerslam against Ramon along with his somewhat gruesome appearance at IYH IV. Well, just about everything on that show was gruesome. Anyways, according to Dr. Unger, Shawn "has brain damage." As his final analysis Unger believes that Shawn should retire due to health concerns. In a soliloquy Vince attaches larger-than-life personas to the WWF Superstars then informs us that they are just as human as we are.
Conclusion: Touching ending aside this show wasn't good at all. Whose idea was it to put a taped interview in the main event slot of the program? Oh, yeah, Vince. So how'd they do?
TV Rating: 2.40 (Oops.)
Who won? I can see Eric Bischoff in a board room at CNN Center pointing to his head and reciting from the Looney Tunes cartoon: "Wiley E. Coyote…super genius." Why? Because he outsmarted his competition with the five minute head start and overlap Nitro grabbed additional ratings that were not available to the taped RAW. A tip of the hat to Mr. Bischoff is well-deserved.
Next week Nitro emanates from Charlotte, NC which is Horsemen country. I wonder what the crowd reaction will be with the HUGE main event. Meanwhile RAW was taped in Salisbury, MD on 11/21 along with Superstars, so the Bret-Backlund match will headline that show.
Other happenings during this week in wrestling history: Dwarf wrestler Little Beaver passed away at the age of 61. King Kong Bundy was nowhere nearby in case you were wondering.
See you next time for the Monday Night War week 14!
Comments? Suggestions? Send them to me at rsg@rockstargary.com and follow me on Twitter (@rockstargary202).
Custom Search