WELCOME TO ROCK STAR GARY REFLECTIONS!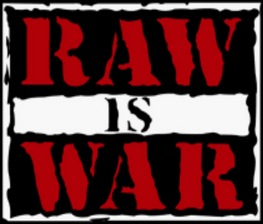 WWF Monday Night RAW 04-20-98
Taped from Uniondale, NY
Airdate: April 20, 1998 (taped 04/14)
Attendance: unknown
Hosted by Jim Ross, Michael Cole, Kevin Kelly, & Jerry "The King" Lawler
What does Dude Love have up his sleeve this week? Does Austin have anything to say about it? What's going on between Undertaker and Kane? Can DX push the envelope again this week? Can Sable save this show from the abyss? Let's start cooking!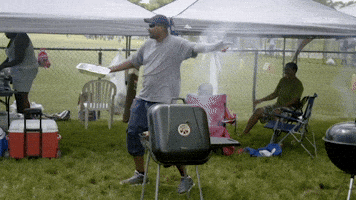 Opening montage.
From the cemetery, Kelly reports that the Undertaker may appear shortly.
LOVE SHACK: No, this is not a B-52's concert, it's Dude Love. Before Dude can get started, Mr. McMahon interrupts him. He fines Dude $5000 for disrupting the main event last week. Next, Dude begs the question: "Why, Dude, why?" and abrasively runs down the Long Island faithful. He requests Austin to beg not to fight him at the PPV.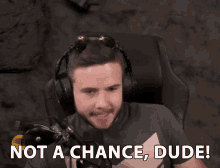 Match 1 (street fight): Kama (w/ the Nation of Domination) versus Faarooq
Highlights:
While this crap eroded on my TV, Goldberg's destroying Raven on the other channel.
Faarooq hammered and belted Kama before making him taste the steel railing. It must have tasted like the Big Red at Miller's Ale House.
When Kama removed Faarooq's shirt, he exposed Faarooq's taped ribs.
Kama smashed Faarooq in the ribs with a hammer and trash can.
As he slammed Faarooq, Kama landed an elbow drop.
He delivered more punishment to Faarooq and got 2.
Upon attempting a splash, Kama ate knees.
He gave Faarooq a cross corner whip but ate boot on his follow-through.
After Kama reversed a cross corner whip, he clotheslined Faarooq.
He fed Faarooq a head butt to the midsection for another 2.
While Kama retrieved the hammer, Faarooq removed his right boot.
Before Kama could strike, Faarooq knocked him silly.
Faarooq hit a Dominator and pinned Kama at 6:03.
Rating: DUD
Summary: This was concession stand city for the Long Island faithful. G-A-R-B-A-G-E.
TV Rating: 3.7
Backstage, DX celebrates their "decoration" of the Titan motorcycles used by the DoA. The NAO challenges HHH to drop his pants and "shower" the Long Island faithful.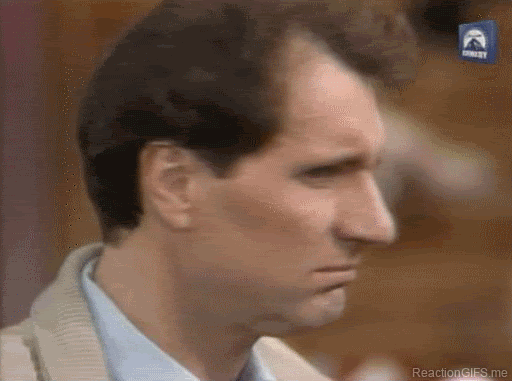 With HHH in a trench coat, DX approaches the ring. HHH cuts a promo on DoA while Road Dog gives his canned spiel. Afterward, HHH refers to Sunny as "Skanky" and mentions that Chyna will be suspended in a shark cage during the HHH-Owen match at the PPV. Before the segment ends, HHH pretends to spray like a male cat as he uses a Super Soaker for all the wrong reasons.
The Road Warriors, Owen, and Skanky Sunny emerge through the entrance and offer their rebuttal. Before a brawl erupts, Commissioner Slaughter demands a six-man tag match between these factions.
TV Rating: 4.5
Backstage, a terrified WWF employee shakily gives Mr. McMahon a cup of coffee. Since he liked the coffee, I guess she gets to keep her job.
Meanwhile, DX soaks the New York Jets in the front row. Well, they're normally all wet.
RAW is WAR is sponsored by 1-800-COLLECT and WWF: The Music: Volume 2.
Kelly confirms that Undertaker is on his way. In other news, the sun rises in the East.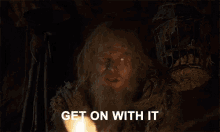 We revisit last week when Severn and Ken Shamrock went nose-to-nose. Those of us who aren't UFC fans could give a rat's ass.
Match 2: Dan "The Beast" Severn (w/ Jim Cornette) versus Mosh
Highlights:
Severn dealt Mosh a gutwrench suplex followed by an overhead throw.
As this taped show continued to take a stinky dump, Severn tossed Mosh around some more to ZERO reaction.
Another pair of gutwrench suplexes by Severn preceded Mosh's receipt of a tongue-lashing by Cornette.
When Thrasher blasted Cornette, Severn slammed Mosh.
He powerslammed Mosh and applied an arm bar submission hold.
After Mosh tapped out, Severn won at 2:40.
Rating: DUD
Summary: Who gives a flying…
TV Rating: 4.5
Kelly reports a "blood curdling scream' before Undertaker manhandles him.
After a quick commercial break, Kelly reports that Undertaker's returning to the arena. Who is he, Elvis?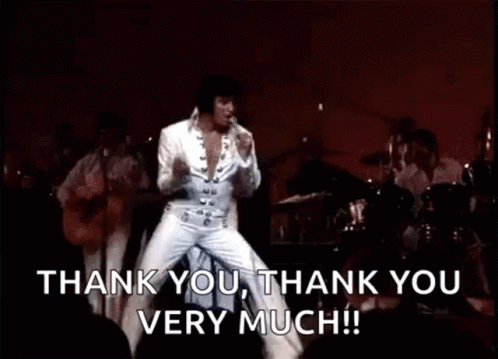 Prior to the next match, we revisit last week's episode when Luna stripped Sabledust.
In the ring, Luna cuts a promo on Sable as only she can.
Match 3: TAFKA Goldust (w/ Luna) versus Bradshaw
Highlights:
Bradshaw entered the ring and fed Goldust a big boot.
When he dealt Goldust a back elbow, Bradshaw backdropped him.
On the floor, Bradshaw rammed Goldust face-first into the steps.
Back in the ring, he gave Goldust a cross corner whip but ate boot on his follow-through.
Goldust clotheslined him twice, but Bradshaw responded with a side-Russian leg sweep.
As Bradshaw missed an elbow drop, Goldust delivered a DDT.
Goldust distracted referee Mike Chioda so that Luna could get her claws into Bradshaw. SNEAKY!
After Goldust landed a lariat, he gave Bradshaw a cross corner whip followed by a kick to the midsection.
Goldust scored with a knee drop for2.
While Goldust planted a knee to the midsection, he attempted a cross body block.
Bradshaw caught him and hit a fallaway slam.
When Bradshaw obliterated him with another big boot, he gave Goldust another trio of cross corner whips followed by corner clotheslines.
Suddenly, Club Kamikaze stormed the ring to ambush Bradshaw.
As a result, Bradshaw won by DQ at 4:50.
Rating: **
Summary: Decent TV match until the bogus finish.
TV Rating: 4.9
After the match, Club Kamikaze triple-teams Bradshaw until Dick Togo launches a flying senton from the top turnbuckle. Officials chase them from the ring.
M&Ms SLAM OF THE WEEK: Mr. McMahon slaps Austin.
What a dreadful first hour.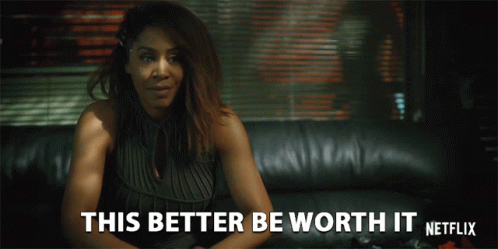 WAR ZONE!
Austin emerges to a rabid reaction and determines there's a conspiracy between McMahon and Dude Love. Following that, he cuts a promo on Dude Love and promises to "get his hands on McMahon and Dude Love."
Prior to the next match, a hearse backs up into the arena. Since Paul Bearer's a mortician, it's probably him and not Undertaker.
Match 4 (non-title): NWA World tag team champions Midnight Express (w/ Jim Cornette & Dan Severn) versus Terry Funk & 2 Cold Scorpio
Highlights:
Cornette joined the broadcast table for this match.
As Scorpio missed a spinning heel kick, Bob clotheslined him.
Bob unleashed a huracanrana, but Scorpio responded with a powerbomb.
When Scorpio landed a leg drop, Funk tagged in and fed Bob a hangman's neckbreaker.
Bob scored with a knee drop, and Bart tagged in.
After Bob tagged in, the Midnight Express pulled off the drop toe hold/elbow drop combo.
Tags were exchanged on both sides, and Scorpio backdropped Bart.
While he clotheslined Bart twice, Scorpio uncorked a spinning heel kick.
Bart reversed an Irish whip and nailed Scorpio in the midsection.
As he dealt Scorpio a modified gutwrench suplex, Bart baited Funk into the ring.
In the meantime, Bob piledrove Scorpio. How dastardly!
All four wrestlers were in the ring, and the Midnight Express demolished Funk with a spike piledriver.
When the Midnight Express double-guillotined Funk with the ring apron, Scorpio torpedoed them with a tope con hilo. Woohoo!
Back in the ring, Scorpio slammed Bob and mounted the top turnbuckle.
He attempted a moonsault but ate knees.
After Bob placed him atop the top turnbuckle, he joined and attempted a superplex.
Scorpio sent Bob reeling down to the mat and dazzled everyone with a 450° splash.
1-2-3.
Scorpio and Funk won at 7:03.
Rating: ***
Summary: Despite the lack of the tag formula, these guys brought tandem offense, workrate, and high-flying and made it work.
TV Rating: 4.8
After the match, Severn, in a suit, destroys Scorpio with an overhead belly-to-belly suplex and arm bar submission hold. Funk tosses a chair into the ring to scatter the heels.
Another hearse backs into the arena. Oh, wait. It's the same damn one.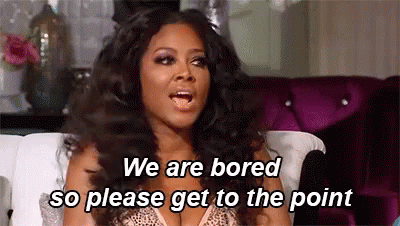 Val Venis vignette airs.
Sable approaches the ring in a blue evening gown, and Cole interviews her. As we revisit the catfight from last week, Sable offers us the "naked truth."
JR shills Unforgiven this Sunday only on PPV.
Cole interviews Mr. McMahon who's ready for Austin this week.
Prior to the next match, JR acknowledges that the PPV will be held in "Ric Flair country." Wooooooooo! Will he be there?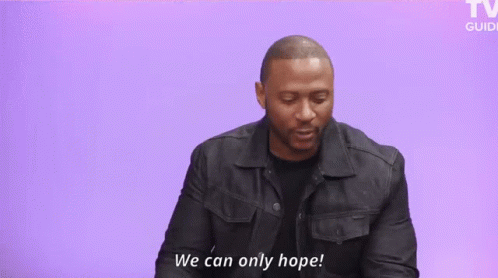 Match 5: DX (w/ XPac & Chyna) versus Owen Hart & the Road Warriors (w/ Sunny)
Highlights:
Owen reversed a cross corner whip and backdropped Gunn.
When he clotheslined Gunn, Owen hip-tossed him.
Tags were exchanged on both sides, and Hawk clotheslined Road Dog.
As Hawk fed Road Dog a short-arm clothesline, tags were exchanged on both sides again.
HHH dealt him a high knee, but Animal reversed an Irish whip and powerslammed him.
After he landed an elbow drop, Animal got 1.
Owen tagged in, but HHH tagged out.
Following a commercial break, Owen unloaded a spinning heel kick to Gunn.
He delivered a hangman's neckbreaker to Gunn, lowered a leg drop, and got 2.
While Gunn rebounded with a Rocker Dropper, HHH tagged in and reversed an Irish whip.
Owen thwarted a Thesz press and attempted a Sharpshooter.
When he gave HHH a cross corner whip, Owen disintegrated him with an enziguri.
He applied a Sharpshooter, but DX interference led to a Gunn DDT.
As Road Dog tagged in, he hit a pair of shakey-shakey knee drops for 2.
He gave Owen a cross corner whip and followed with a corner clothesline.
After Gunn tagged in, Owen double-dropkicked the NAO.
Hot tag Animal.
With all six wrestlers in the ring, the Road Warriors double-teamed Road Dog.
They demolished Road Dog with a Doomsday Device, yet Chyna grabbed Sunny.
While Animal earned a false pin, referee Mike Chioda was occupied with the shenanigans outside the ring.
Hawk was distracted by Chyna, so X-Pac jumped in the ring and SMASHED a chair into Animal's back. Nefarious!
Gunn piledrove Animal and pinned him at 8:26.
Rating: ***
Summary: Messy finish disrupted a decent match; however, this was an appetizer for the PPV.
TV Rating: 4.9
Backstage, Bearer and Kane wheel a casket into the arena.
Following a commercial break, Bearer and Kane emerge with two caskets at the entrance. Bearer declares that these are Kane and Undertaker's parents. Undertaker emerges through the Long Island faithful while Kane pours gasoline on the caskets. Bearer lights one of the caskets on fire as Kane catches a charging Undertaker and slams him through "his mother's" casket. To say this stuff is morbid is putting it mildly. Backstage, Cole states that Bearer and Kane have left the arena while Undertaker and the caskets have been moved to another portion of the arena.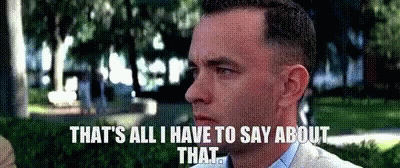 Match 6: Dude Love versus Steve Blackman
Highlights:
Mr. McMahon headed to the ring and joined the broadcast table.
As Dude kicked him in the midsection, he fed Blackman a knee lift.
Dude missed an elbow drop, so Blackman dropkicked him.
When Mr. McMahon promised "something catastrophic" occurring at the PPV "or your money back," Dude dealt Blackman a back elbow.
Blackman rolled up Dude and got 2.
After he delivered a swinging neckbreaker, Dude got 2.
Dude attempted a vertical suplex, but Blackman countered and hit one of his own.
While Blackman hooked an abdominal stretch, Dude reversed it.
The bell rang unexpectedly at 3:53, and apparently Dude Love won by submission.
Rating: DUD
Summary: This is NOT Hogan-Savage whatsoever.
TV Rating: 3.6
After the match, Blackman confronts timekeeper Mark Yeaton and tosses him down on the floor. Mr. McMahon checks on him, yet Austin sprints to the ring to confront McMahon. As Austin mows down Dude, he grabs and tosses McMahon like a rag doll. Dude interferes, brawls with Austin, but loses badly.
While Austin jumps into the ring to confront McMahon, Gerry Brisco intervenes but eats a Stone Cold Stunner. Pat Patterson suffers the same fate, and McMahon hightails it up the ramp. Dude and Austin fight until Austin sends him into the steel railing. When Austin chases after McMahon, the show ends.
Conclusion: Trust me, the only worthwhile portion of the show involved Austin. The rest was utter nonsense. What were they thinking?
Could it finally overcome Nitro in the ratings?
Final TV Rating: 4.40
Who won? You're kidding, right? Nitro stopped RAW's one-week blip to retake the ratings top spot. Next week, Nitro has to be shown in separate telecasts, so a live RAW should be immensely better than what this was.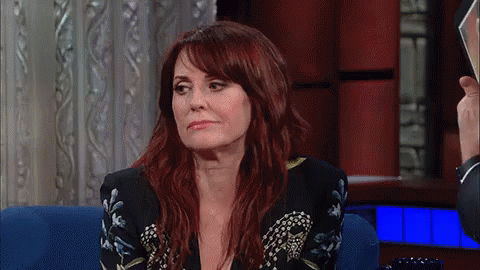 Stay tuned for WCW Thunder 04-22-98!
Comments? Suggestions? Send them to me at rsg@rockstargary.com and follow me on Twitter (@rockstargary202).
Custom Search