WELCOME TO ROCK STAR GARY REFLECTIONS!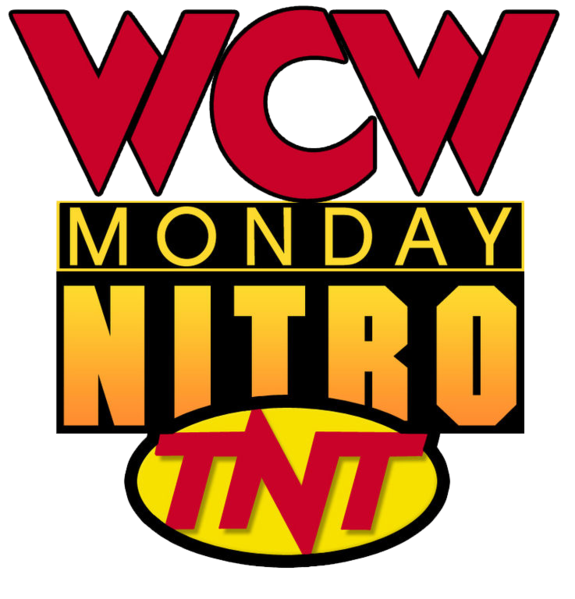 WCW Monday Nitro 04-20-98
Live from Colorado Springs, CO
Airdate: April 20, 1998
Attendance: 6,479 (sold out)
Hosted by Tony Schiavone, Larry Zbyszko, "Iron" Mike Tenay, & Bobby "The Brain" Heenan
Can Goldberg win his first title by beating Raven? Who will challenge Savage for the World title? And who is the leader of the nWo? Let's not hesitate and get started!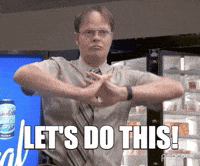 To begin the show, we get EXCLUSIVE FOOTAGE where Hogan and the Disciple attack Nash and a broken-down Savage following the World title match. Norton takes the World title belt and yells "it's back in the nWo where it belongs." True, but…
Opening montage.
Hogan, Disciple, and Bischoff emerge through the entrance and head to the ring. When Tenay and Schiavone discuss "spin control," Zbyszko's confused about a dryer. HA! Hogan runs down Savage and wants a title shot. Meanwhile, the Colorado Springs faithful chants "Hogan sucks." Hogan declares the nWo "split," vows to regain the World title, and advises Nash not to interfere or feel the wrath of Disciple.
Nitro is sponsored by Valvoline.
More nWo music plays while WCW World champion Savage emerges through the entrance and heads to the ring. As he expresses his disdain for Hogan, Savage gloats about being THE MAN. He points his finger at Hogan for being the Viper wheelman and accepts the challenge. Next, he introduces the NEW leader of the nWo— "Big Sexy" Kevin Nash. We have a power shift!
Nash heads to the ring in a tracksuit. With microphone in hand, Nash cuts a promo on Hogan and threatens Disciple. Upon calling Bischoff a "Ken doll," Nash reminds him of Great American Bash '96 when he PLANTED Bischoff through the stage.
In the bathroom, Raven obsesses with Goldberg's 74-0 record and promises to remove him from the ranks of the unbeaten. Hopefully, he remembers to flush.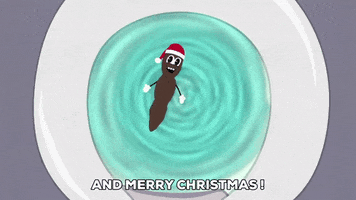 At the entrance, the Nitro Girls dance in red while Schiavone shills the Nitro Party contest.
Next, "Mean" Gene Okerlund shills the hotline.
Match 1: Konnan (w/ Vincent) versus "Gentleman" Chris Adams
Highlights:
When the ring director advised the Colorado Springs faithful to take their seats, Konnan tried to fool referee Billy Silverman about a hair pull. Silverman, ever the scholar, informs Konnan about his lack of hair.
Adams leapfrogged Konnan and followed with a dropkick.
As Konnan responded with a somersault clothesline, he fed Adams a seated dropkick.
Adams attempted a gutwrench suplex, but Konnan countered with a rollup for 2.
After Adams hooked a crucifix, he got 2.
He charged Konnan, came up empty, and flew over the top rope to the apron.
While Konnan delivered a DDT, he trapped Adams in a Tequila Sunrise.
Adams submitted; thus, Konnan won at 3:34.
Rating: *
Summary: Showcase match for Konnan.
Nitro Girls dance in the ring wearing blue on black. In addition, Schiavone announces that Dana Marangelly from Clemson University. Her video follows.
Match 2: Barbarian (w/ Jimmy Hart) versus Wayne Bloom
Highlights:
Barbarian gave Bloom a cross corner whip but ate a back elbow on his follow-through.
As Barbarian barely sold a clothesline, Hart grabbed Bloom's ankle behind referee Scott Dickinson's back. SNEAKY!
Bloom pounded Hart into oblivion but got demolished by a Barbarian clothesline.
When Barbarian landed a Mafia kick, he pinned Bloom at 1:14.
Rating: DUD
Summary: Showcase match for Barbarian.
Castrol sponsors the replay.
More Raven shrapnel airs.
Wearing Prince Iaukea's wrap around his waist, Jericho brings an easel with a framed poster of Dean Malenko on it. He grabs the microphone and updates us on Malenko's condition. As Jericho claims that Malenko has "retired," he states that Malenko could be working at Harry's Burgers in Tampa tomorrow. HA! I'll take an Ultimate Tower burger please.
Match 3 for the WCW Cruiserweight title: "Lionheart" Chris Jericho (champion) versus Juventud Guerrera
Highlights:
Before the bell, Jericho charged, but Guerrera evaded him.
Guerrera gave Jericho a cross corner whip but got vaulted to the apron.
When he mounted the top turnbuckle, Guerrera launched a flying headscissors.
Jericho reversed an Irish whip prior to guillotining Guerrera with the top rope.
As he clotheslined Guerrera, Jericho whiffed on a springboard plancha.
Guerrera scored with a somersault plancha followed by a springboard spinning heel kick for 2.
After he planted Jericho with a DDT, Guerrera got another 2.
Jericho hooked a release German suplex, but Guerrera landed on his feet.
While Guerrera attempted a huracanrana, Jericho countered with a LionTamer.
Guerrera continually declined to submit until he couldn't sustain it any longer.
With Guerrera

OUT COLD

, Jericho retained at 3:43.
Rating: **½
Summary: Short story where Guerrera showed he had the ability to defeat Jericho but got caught and trapped in the end. He only lost due to loss of consciousness.
After the match, Jericho utters a South Park-themed response: "Oh my God, I killed Juvie!" HA!
HOUR #2!
Match 4 for the WCW US title: Raven (champion w/ the Flock) versus Goldberg
Highlights:
Buffer rumbled.
According to Tenay, Goldberg was 74-0. Can he attain a 75th consecutive victory?
Goldberg reversed a cross corner whip but ate a mule kick on his follow-through.
As Raven dropkicked him, he tossed Goldberg down to the floor.
He joined Goldberg who reversed an Irish whip sending Raven careening into the steel railing.
When Goldberg dealt him a second helping, he secured an ankle lock.
Raven made the ropes to escape but ate a thrust kick.
After Raven grabbed a chair, he doubled Goldberg over with it and CRACKED it across the back.
Raven set up the chair in the ring and fed Goldberg a drop toe hold sending him face-first into the chair for 2.
While the Colorado Springs faithful LOUDLY chanted for Goldberg, Raven gave their hero a cross corner whip followed by a corner clothesline.
Goldberg no-sold it and speared Raven.
As Sick Boy launched a missile dropkick, Kidman attempted a springboard maneuver with help from Sick Boy.
Unfortunately for Kidman, Goldberg caught and dumped him over the top rope down to the floor.
Goldberg clotheslined Sick Boy over the top rope, but the ham'n'egger from last night CROWNED Goldberg with a STOP sign.
When Goldberg no-sold it, he speared the newest Flockster.
Reese tried a standing choke, but Goldberg escaped and delivered a Jackhammer to him.
With the Flock laid to waste, Raven tried to exit; however, a group of fans plants grabbed and returned him to ringside.
Goldberg deposited Raven in the ring and speared him again.
After he hit Raven with a Jackhammer upon the STOP sign, Goldberg won at 4:57.
WE HAVE A NEW CHAMPION!
The Colorado Springs faithful EXPLODED!
Rating: ***
Summary: History-making victory as Goldberg became not only 75-0 but also US champion. Hands down, one of the best moments in WCW history.
TV Rating: 5.7
Nitro Girls dance in either evening or nightgowns depending on your mileage.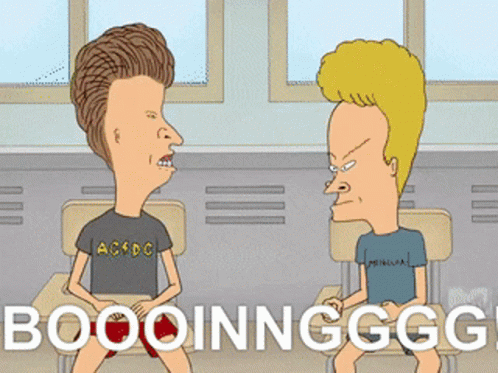 Match 5: Ultimo Dragon versus La Parka
Highlights:
Dragon leapfrogged La Parka and followed with a monkey flip.
When he charged Dragon in the corner. La Parka came up empty.
Dragon missed a spinning heel kick, but La Parka didn't.
With Dragon on the floor, La Parka mounted the top turnbuckle and launched a tope. Woohoo!
He made Dragon HIT THE POLE, tossed him into the ring, and got 2.
As he gave Dragon a cross corner whip, La Parka ate boot on his follow-through.
La Parka clotheslined Dragon for another 2.
After La Parka snap-suplexed him, he couldn't get 3.
He slammed Dragon, mounted the top turnbuckle, leaped, but ate boot.
While Dragon landed feet-first after receiving a back drop, Eddie Guerrero grabbed Chavo by the ear and brought him to ringside.
Dragon unleashed a series of kicks, yet los Guerreros snuck their way to the ring.
When Eddie distracted referee Mark Curtis, Chavo nailed Dragon on the top turnbuckle. How dastardly!
La Parka nailed a La Parkinator and pinned Dragon at 4:53.
UPSET CITY!
Rating: **
Summary: More storyline than match as Eddie manipulated Chavo to interfere in the match.
We revisit stills from last night when Nash assisted Savage in winning the World title against Sting.
Match 6: Curt Hennig (w/ "Ravishing" Rick Rude) versus the "Crippler" Chris Benoit
Highlights:
Rude joined the broadcast table for this match.
As Benoit tried to skewer Hennig's injured right knee, he beckoned Rude to ringside.
Rude complied, so Hennig used momentum to send Benoit down to the floor.
When Rude guillotined Benoit with the steel railing, he tossed Benoit back into the ring.
On one leg, Hennig attempted a Hennigplex.
Contrarily, Benoit countered with a Crippler Crossface.
Do we have another upset?
No, Rude jumped into the ring and saved Hennig's bacon.
After referee Billy Silverman called for the bell, Benoit won by DQ at 2:37.
Rating: DUD
Summary: Hennig's knee must have been screwed six ways to Sunday for him to barely give a shit with Benoit on the other side of the ring.
TV Rating: 4.6
After the match, Rude attacks Benoit and whips him into an Axe by Hennig. Booker T arrives, but Rude and Hennig head for the hills. Before I type that nothing happens between Benoit and Booker T, Benoit catches up with Booker T in the aisle, and the brawl is ON.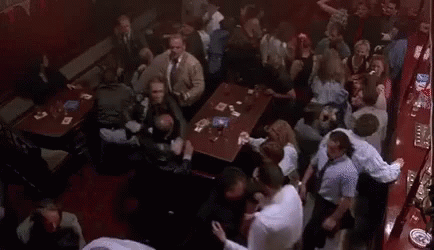 More stills from last night air as Hogan disrupts Savage during the main event.
In the ring, Okerlund interviews "Rowdy" Roddy Piper who confuses Colorado Springs for Denver. Bartender, I'll have what he's having. Next, he confuses Colorado Springs for Boulder. Methinks Piper and mountain air do not mix. Nevertheless, Piper has some stipulations for tonight's World title match:
No-DQ.
No run-ins.
There must be a winner.
Afterward, Piper cuts a promo on Hogan while exciting the Colorado Springs faithful.
Same stills from earlier are shown with Nash's destruction of Sting.
Match 7: Saturn versus Hammer
Highlights:
The match began in the aisle, and Saturn reversed an Irish whip sending Hammer back-first into the apron.
When he rammed Hammer shoulder-first into the steps, Saturn tossed him into the ring.
Saturn mounted the top turnbuckle and launched a flying clothesline.
As Hammer reversed an Irish whip, he powerslammed Saturn.
Hammer clotheslined Saturn who responded with a series of kicks in the corner.
After Saturn gave Hammer a cross corner whip, he followed with a back elbow.
He dealt Hammer a head-and-arm suplex and attempted a leapfrog.
While Hammer caught him, he fed Saturn a SPINEBUSTER.
He charged Saturn in the corner but came up empty.
When Saturn clotheslined him, he and Hammer spilled over the top rope down to the floor.
Saturn rammed Hammer back-first into the steel railing but missed a big boot.
As Hammer guillotined him with the steel railing, Saturn implemented a drop toe hold to the steps. Innovative!
Both wrestlers brawled on the floor, so referee Nick Patrick counted them out at 4:09.
Rating: ½*
Summary: Ongoing feud that is NOT making any headlines. Next!
TV Rating: 5.0
Same stills from last night air as Hogan goes into business for himself.
HOUR #3!
Match 8: Big Poppa Pump & Buff Bagwell versus Public Enemy
Highlights:
Grunge dealt Bagwell a tilt-a-whirl backbreaker and crotch-chopped him.
As tags were exchanged on both sides, BPP gorilla-press-slammed Rocco.
Speaking of Rocco, he reversed an Irish whip and hooked a sleeper.
When BPP escaped, he delivered an overhead belly-to-belly suplex.
He gave Rocco a HARD cross corner whip but, after a second one, ate a back elbow.
After Rocco fed him an inverted atomic drop, he hit a swinging neckbreaker.
Grunge tagged in, but BPP reversed an Irish whip that sent Grunge back-first into a Bagwell knee.
While BPP unleashed a T-bone suplex, he sandwiched Grunge in the corner.
Bagwell tagged in, reversed an Irish whip, and clotheslined Grunge.
As BPP tagged in, the nWo tried to decapitate Grunge with a table and chair.
Rocco intervened to halt any felonious behavior and rammed BPP into the chair in addition to making him HIT THE POLE.
Lukewarm tag Rocco.
When Rocco attempted a double noggin knocker, the nWo countered with a double back elbow.
Grunge double-bulldogged the nWo, rammed Bagwell face-first into the cameraman stand, and set him on their table.
After Public Enemy miscommunicated, Grunge went through the table.
BPP applied a Steiner Recliner, but Bagwell requested a Buff Blockbuster.
While Bagwell scored with his move, he pinned Rocco at 7:11.
Rating: **
Summary: Solid workrate by BPP who, along with Bagwell, showed enough charisma for the Colorado Springs faithful to give a shit.
TV Rating: 4.9
Nitro Girls dance in camouflage at the entrance. Who can combat that logic?
Match 9 for the WCW World TV title: Booker T (champion) versus Psicosis
Highlights:
Booker T slammed and fed Psicosis a back elbow.
When he dealt Psicosis a leg lariat, Booker T got 2.
Neither wrestler could successfully hip toss the other, yet Booker T clotheslined Psicosis.
As he clotheslined Psicosis over the top rope down to the floor, Booker T joined and slammed him on the floor.
Booker T reversed a cross corner whip but ate a mule kick on his follow-through.
After Psicosis dropkicked Booker T's knee, he mounted the top turnbuckle and uncorked a flying spinning heel kick.
Do we have a new champion?
1-2-NO!
While Booker T unloaded a forearm smash, Psicosis fell face-first down to the mat.
An astonished Booker T delivered a sidewalk slam but missed a knee drop.
When Psicosis continued to work on the knee, he rammed Booker T's knee twice into the ring post.
Booker T reversed an Irish whip and unleashed a 110th Street slam to a big reaction.
As he nailed Psicosis with a flying forearm, Booker T pancaked him.
A spinaroonie wowed the Colorado Springs faithful, so he obliterated Psicosis with a Harlem side kick.
After he mounted the top turnbuckle, Booker T launched a missile dropkick.
1-2-3.
Booker T retained at 7:52.
Rating: ***
Summary: Psicosis brought some psychology with a touch of high-flying, but Booker T overcame everything and excited the Colorado Springs faithful with his amazing arsenal.
TV Rating: 4.5
Match 10: The "Total Package" Lex Luger versus Brian Adams (w/ Vincent)
Highlights:
Luger blocked a hip toss from Adams and dealt him one of his own.
As he fed Adams an inverted atomic drop, Luger attempted a ten-punch count-along.
Adams countered with his own inverted atomic drop, but Luger no-sold it and clotheslined him.
When he clotheslined Adams again, Luger sent him over the top rope down to the floor with a third one.
Luger leaped from the apron, but Adams caught him in the midsection.
After Luger blocked a shot to the steps, he rammed Adams face-first into them.
Luger suplexed Adams back into the ring, and I'm surprised that Vincent didn't trip him.
While Luger attempted a splash, he ate knees.
Adams military-pressed Luger into a gutbuster for 2.
As he delivered a backbreaker, Adams got another 2.
The Colorado Springs faithful chanted "Lu-ger," and their hero escaped a suplex and hit a hangman's neckbreaker. You don't see that too often from him.
When Luger hammered him with a back elbow, Vincent distracted him.
Adams tried to take advantage, but Luger reversed an Irish whip and powerslammed him.
After Vincent failed to interfere, Luger caught and trapped him in a Torture Rack.
Konnan stormed the ring, but Luger stopped and snared him in a Torture Rack.
While Adams halted Luger's momentum, Luger knocked him senseless with a flying forearm.
1-2-3.
Luger won at 5:01.
Rating: **
Summary: Luger got the Colorado Springs faithful behind him, and his Superman comeback enabled him to be victorious.
TV Rating: 4.3
Uh-oh…my Spidey sense is tingling.
Hogan approaches the ring first, grabs the microphone, and cuts a promo on Savage.
Match 11 for the WCW World title: "Macho Man" Randy Savage (w/o Elizabeth) versus "Hollywood" Hogan (w/ the Disciple)
Highlights:
Buffer rumbled again.
When the bell rang, Hogan stood beside Disciple and instructed him to take no prisoners.
Hogan distracted referee Nick Patrick, so Disciple gave Savage the business on the apron. Nefarious!
As Hogan dealt Savage a belly-to-back suplex, he got 2.
Hogan tossed Savage down to the floor, and Disciple made Savage taste the steel railing. It must have tasted like the Bookmaker at Jack Quinn's.
After Hogan joined him, he grabbed a steel chair and WHACKED Savage with it twice.
Savage rebounded with a double axe handle, but Hogan attacked Savage's injured knee.
While Hogan worked on the knee, he distracted Patrick again.
Disciple cranked on the knee before the Colorado Springs faithful chanted "Ma-cho."
When the match moved to the floor again, Hogan repeatedly whipped Savage with his weight belt.
Hogan slammed him but missed his patented leg drop.
As Savage grabbed the weight belt, he gave Hogan a taste of his own medicine.
Savage slammed Hogan, mounted the top turnbuckle, and scored with the big elbow.
Due to his injured knee, Savage couldn't make the cover.
Hogan applied a spinning toe hold, but Savage wouldn't submit.
After Hogan applied a figure-four leg lock, Savage struggled but made the ropes.
Savage choked Hogan and tossed Patrick like a rag doll across the ring.
While Disciple entered the ring, he delivered a hangman's neckbreaker to Patrick. Evil!
Hogan and Disciple double-teamed Savage, and Hogan rammed the injured knee into the ring post.
When Disciple took his turn, Hogan followed with a third shot.
Patrick remained

OUT COLD

, so Disciple hit an Apocalypse on Savage using the World title belt.
As Nash stormed the ring, Bischoff crawled into the ring and barely restrained him by the leg.
Hogan and Disciple double-teamed Nash, but heel miscommunication led to Hogan's blasting Disciple with the title belt.
After Nash attempted a jackknife powerbomb, Bischoff made a nuisance of himself.
Nash creamed him, jackknife-powerbombed Hogan, and placed Savage atop him.
Suddenly, Bret came to the ring, grabbed the title belt, and WAFFLED Nash with it.
WE HAVE A HEEL TURN!
Bret placed Hogan atop Savage and Patrick in position.
1-2-3.
WE HAVE A NEW CHAMPION!
Hogan won at 15:37.
Rating: *
Summary: Remember all those Bret Hart hero vignettes? Remember Hart saving his brothers-in-law for weeks on end? Nonetheless, Hart is no longer a hero but, in fact, an anti-hero. Also, despite being a worthy champion, Savage is just too injured to sustain a long title reign. Hogan's creative control is in full effect, and he's the champion once again. Will the 1998 wrestling audience appreciate him more than Austin?
TV Rating: 6.5 Wow!
After the match, Piper approaches the ring and questions Bret about his actions. Bret refuses to answer and belts Piper to end the show.
Conclusion: Depending on your mileage, this was a very solid show, and Hogan is THE MAN again. This time, he has Bret to thank for his accomplishment. Since Bret's been in neutral thus far in his WCW existence, let's hope his character has a strong impact. Additionally, Goldberg made history by winning the US title at 75-0. Benoit and Booker T's saga continues while Jericho entertains us with his shenanigans. What's on RAW is WAR?
Final TV Rating: 5.11
Stay tuned for RAW Is WAR 04-20-98!
Comments? Suggestions? Send them to me at rsg@rockstargary.com and follow me on Twitter (@rockstargary202).
Custom Search